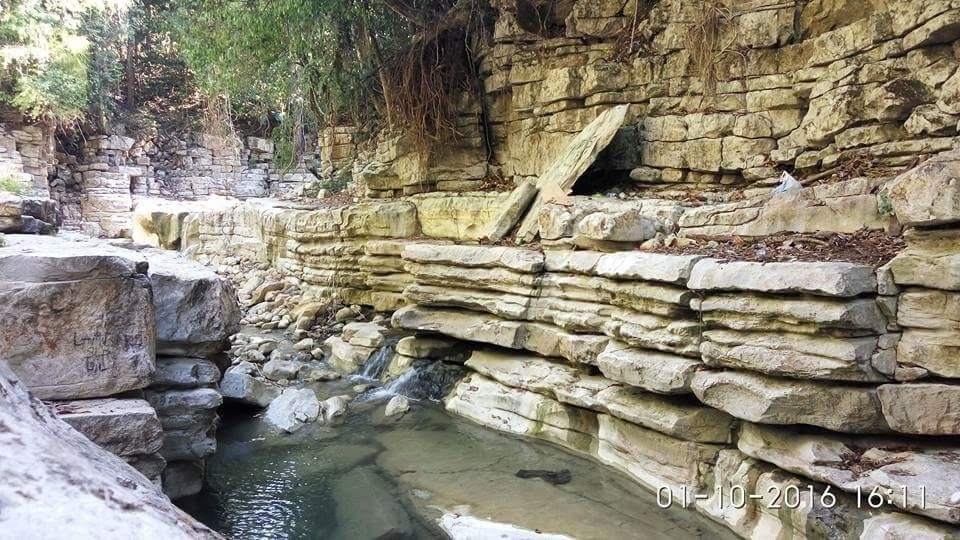 Photo by @bonesumpal , Lingkok Kuwieng, Padang Tiji Pidie.
---
Some time ago I was invited by cousin to explore the nature of Pidie, one of the natural stone objects that exist in the district that is Lingkok Kuwieng. Of course I did not want to refuse his invitation and immediately I packing the camping gear in Cariel. The people of Padang Tiji call it rocks flowing river from the slopes of Mount Seulawah Inoeng. This place is used for cattle and buffaloes, there are also gardening. From Reuleut I went to Bireuen to see a cousin, because his house was there. I invited Ilham, he happened to visit home again. From Bireuen we departed to Pidie, we will rest at Nature Lovers Jabal Ghafur Basecamp.
Visiting fellow lovers of nature has been a tradition for generations for me, when again I met with old friend Beny. I invited him to join the team, he happened to have gone to Lingkok Kuwieng. We need Beny, because I have not yet clear the location. This will make it easier for us to Lingkok Kuwieng.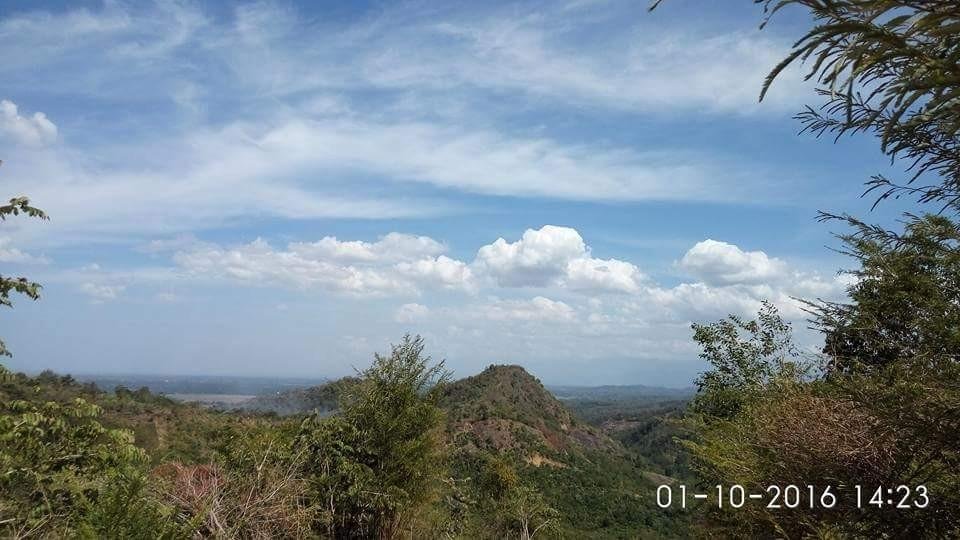 Photo by
@bonesumpal
---
About the Lingkok Kuwieng
It is common that every beautiful tourist spot has a history, especially for people living near the place. Uniquely, every visitor wants to know it. That is the real cultural custom. The Padang Tiji community has its own history of Kuuweng Lingkok. The predecessor called it Angkop Kuwieng, over the age of the way of mentioning it into Lingkok Kuwieng.
Lingkok Kuwieng is located in the interior of Pulo Hagu Forest, Padang Tiji Subdistrict, Pidie District. This beautiful canyon or the Grand Canyon is the valley of Mount Seulawah Dara. Stone walls are neatly arranged, as if in an ancient civilization. This is what makes nature lovers interested in visiting it.
My adventure to Lingkok Kuwieng
Finish our packing directly to Padang Tiji Village to take care of administration. After that we immediately set out so not too late to get there. The journey through the plantation and forest area we passed easily, because access is still accessible by two wheel vehicles and four wheels. After a few hours we arrived at the end of the vehicle, we kept the vehicle where the gardening community usually used it.
We will continue the journey on foot, the first route we go through is the River that has dried up and folded on the edge of the forest.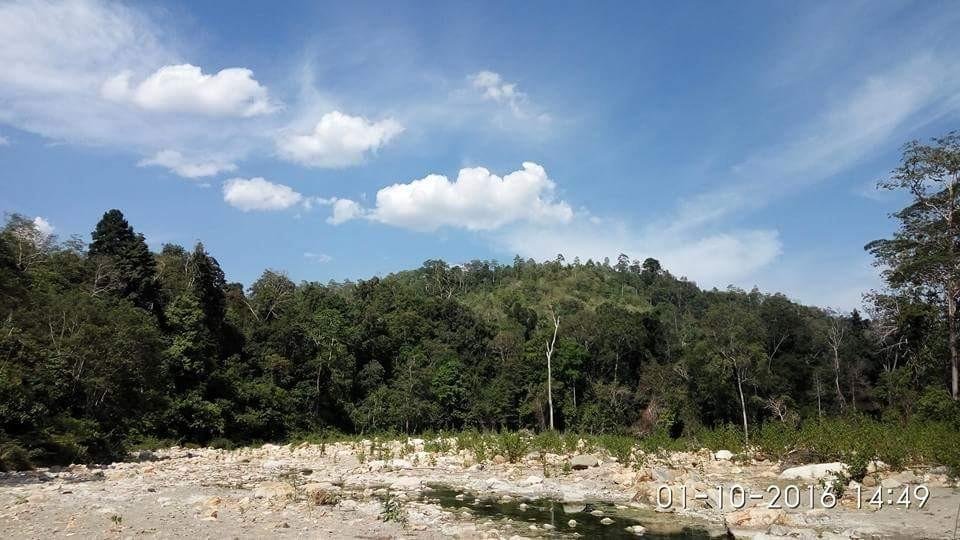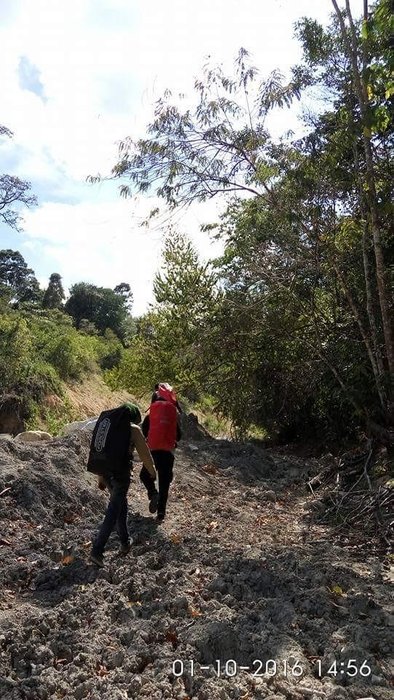 There is a wedge in my heart to see the condition of the dry river and forests that have been fenced by the community as their property, when we have entered the debt protected area Seulawah Dara. These barren forests cause the dryness of rivers, but no one can notice this. We do not want to take risks to reprimand the gardening community, we continue our journey back with an uneasy heart.
We began to enter the area of small forests that have not been shaved the community, the first challenge is in front of the eye. We had to pass the cliff edge by climbing aside. Kuwieng Lingkok has begun to show its beauty, the stones and panorama of its river is clearly visible.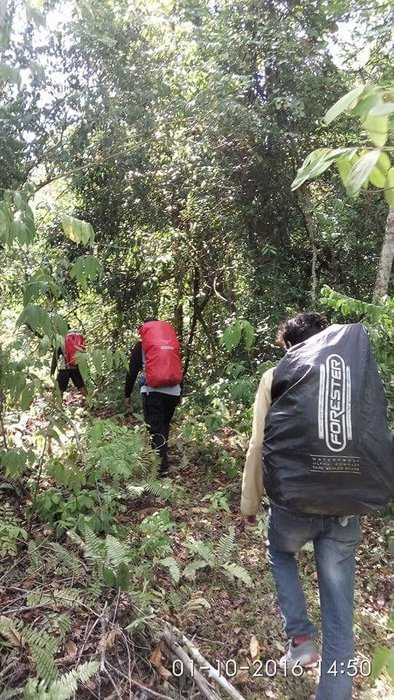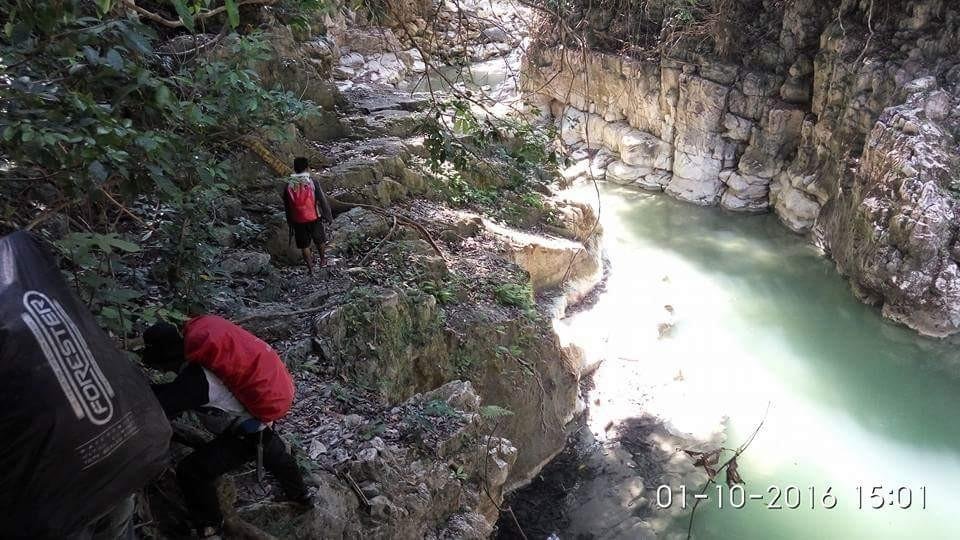 We had several times to cling to a tackle and cling to our roots, to keep us safe until our destination. You also cross the river several times the water discharge a little, but we must be careful because the rocks are slippery.
After 2 hours of travel, we arrived in a place similar to the temples in antiquity. We decided to rest for a while while taking some nice photographs even with a simple camera.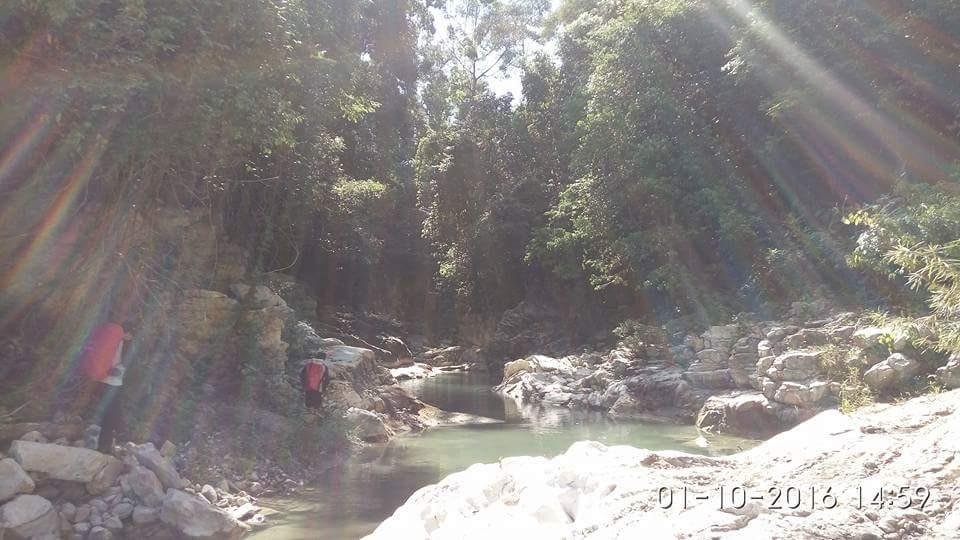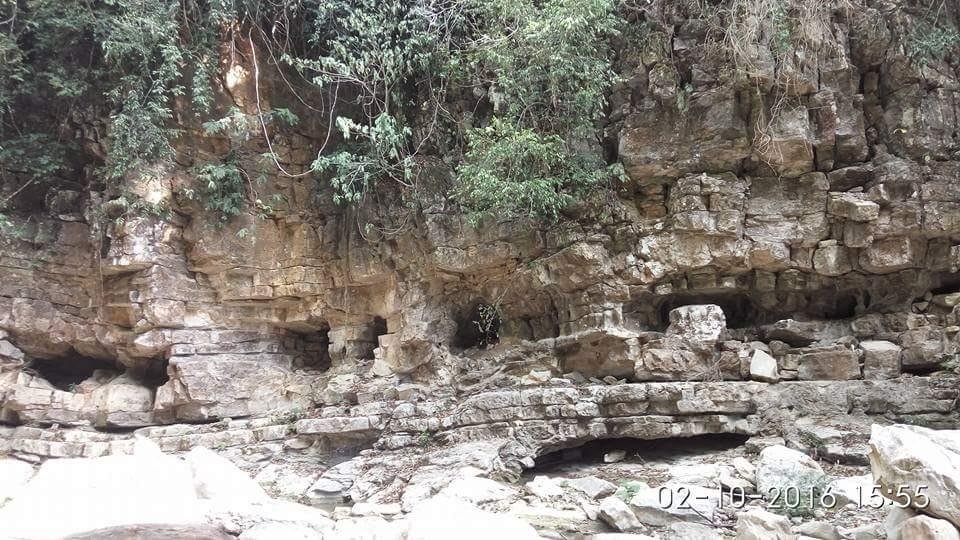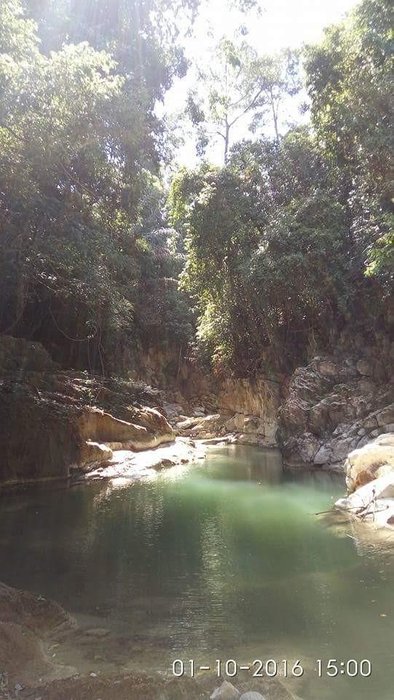 We continued our journey back to our destination, according to our Beny information almost to the point. All were exhausted, but because of our adventurous spirit will get there. A few hours we've passed, we finally arrived at the destination safely.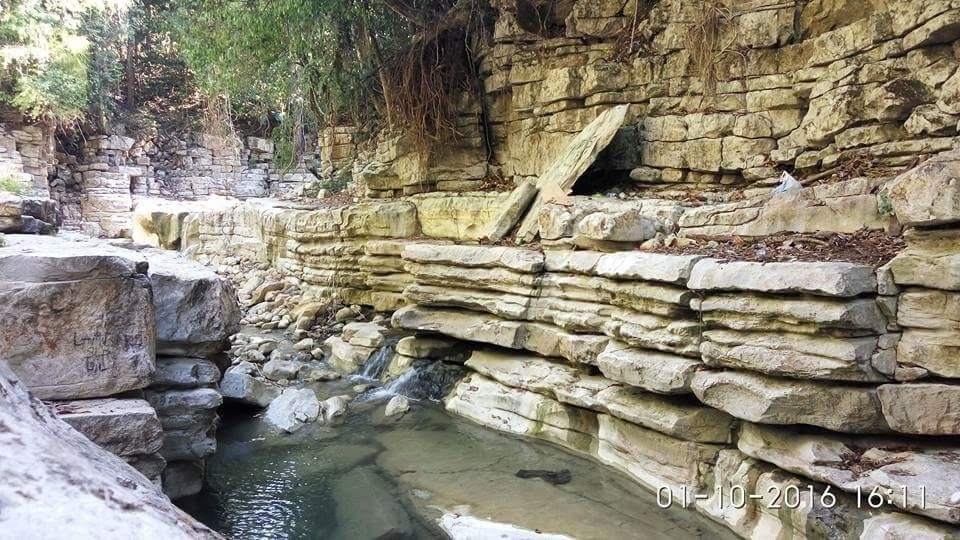 ---
Special food at Lingkok Kuwieng.
Cooking in a jungle atmosphere is my hidden hobby, I am always entrusted by my friends when traveling with them. This time my cousin asked for some typical village cuisine, of course this is a challenge for me. After dividing the task, each busy with its activities. While I was busy presenting a cousin request that is typical of village cooking.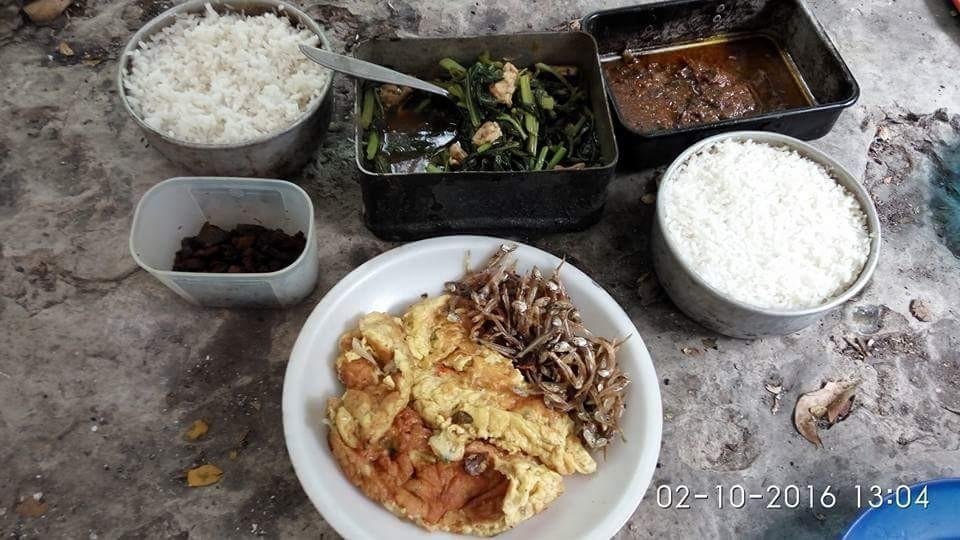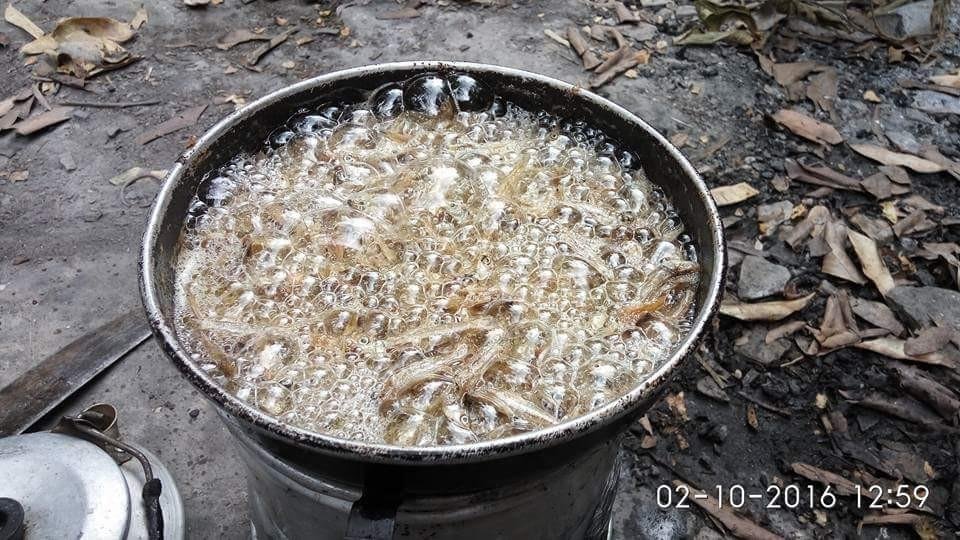 I cooked White rice, Vegetables spinach sauteed oyster sauce, green shrimp paste, fried egg and salted anchovy. This menu I make at lunch and dinner, thanks to this challenge I managed to pass. My cousin and other friends liked him very much, of course with some praise. Thanks for all my friends.
End of my trip to Lingkok Kuwieng.
Every trip of course there is a meeting and farewell, we had last night at Lingkok Kuwieng. After enjoying the natural beauty dipedalaman Pidie forest, we are getting ready to go home. Me and my friends are very grateful to arrive and can enjoy the nature of Lingkok Kuwieng, the trip will be my happy memories and friends. Pidie people should be proud of the existence of Lingkok Kuwieng, this is an asset that must be protected and need attention so that Lingkok Kuwieng remain natural.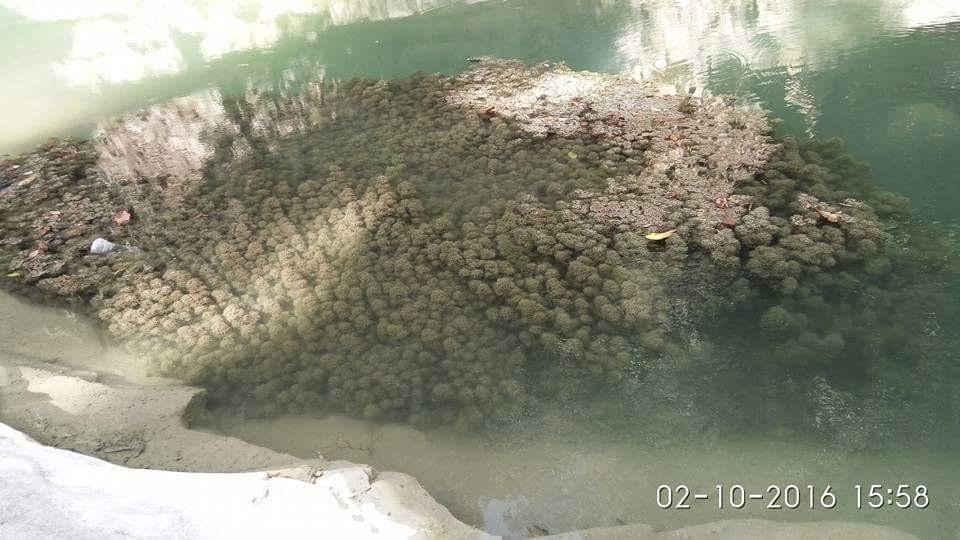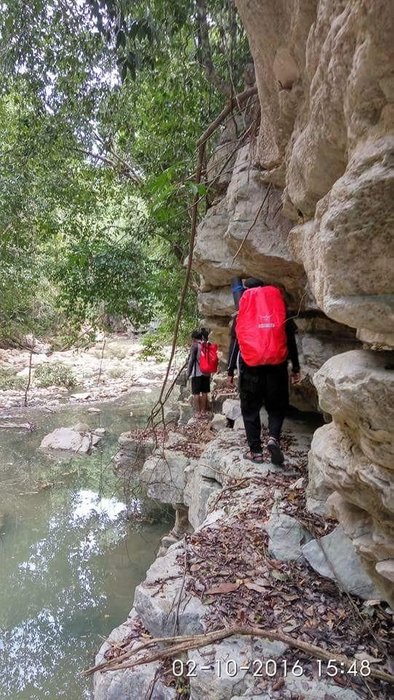 Finally we went back to Basecamp Nature Lovers Jabal Ghafur, slowly we walked while observing along the way. We arrived at the place of the vehicle storage, rested for a while and left immediately. After taking 3 hours we arrived at Pidie, We took a break for a cup of coffee and dinner with their seniors.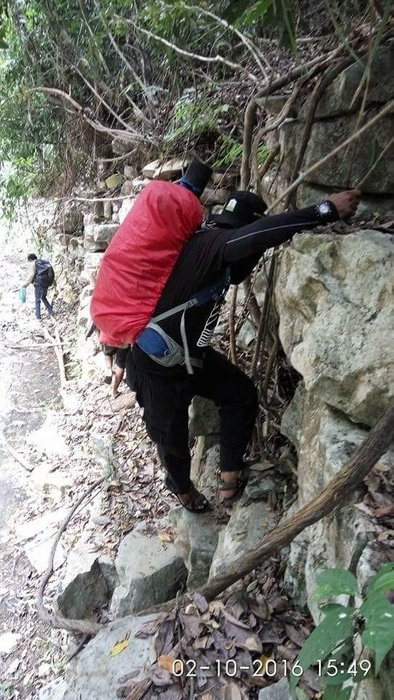 Finished by coffee with senior nature lovers Jabal Ghafur, we ask permission to go home. That night we went straight home to each, all the team survived to the destination.
Thanks for stopping by, seeing, reading my adventure.
**All photos contained in this post were taken using Xiaomi mobile camera by @bonesumpal **

Author: @bonesumpal
If you like my adventure, follow @bonesumpal. Follow @sevenfingers to see all the information.
Join to Discord
https://discord.gg/MHdWQB

ENJOY WITH HARMONY