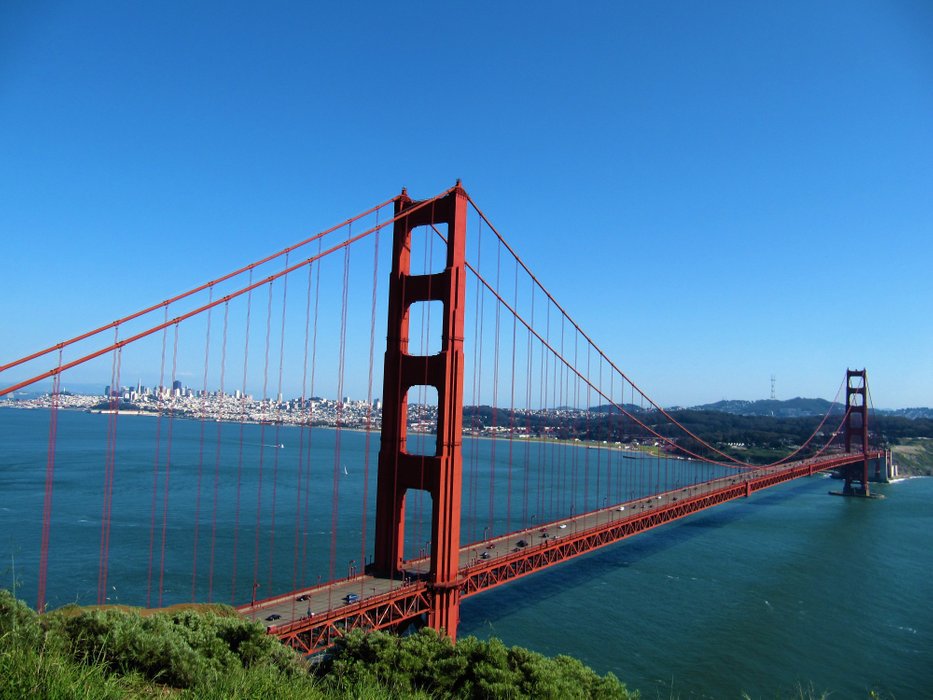 ---
🎝If you're going to San Francisco🎝...as Scott McKenzie sang. This song was stuck in my head when we were driving into the city of San Francisco in 2014.
As you might guess, today's post will be about San Francisco.
Some background information:
---
In 2014 I traveled around the world with my girlfriend.
We visited 7 countries in total: Thailand, Malaysia, Singapore, New Zealand, Fiji, USA and Canada.
A while ago when I didn't have many followers here on steemit, I posted lots of photos of our trip.
Now it's time for the videos (the video is further down the page).
I hope you appreciate it, this is especially made for you fellow travelers here on steemit!
---
Lovely cable cars in San Francisco!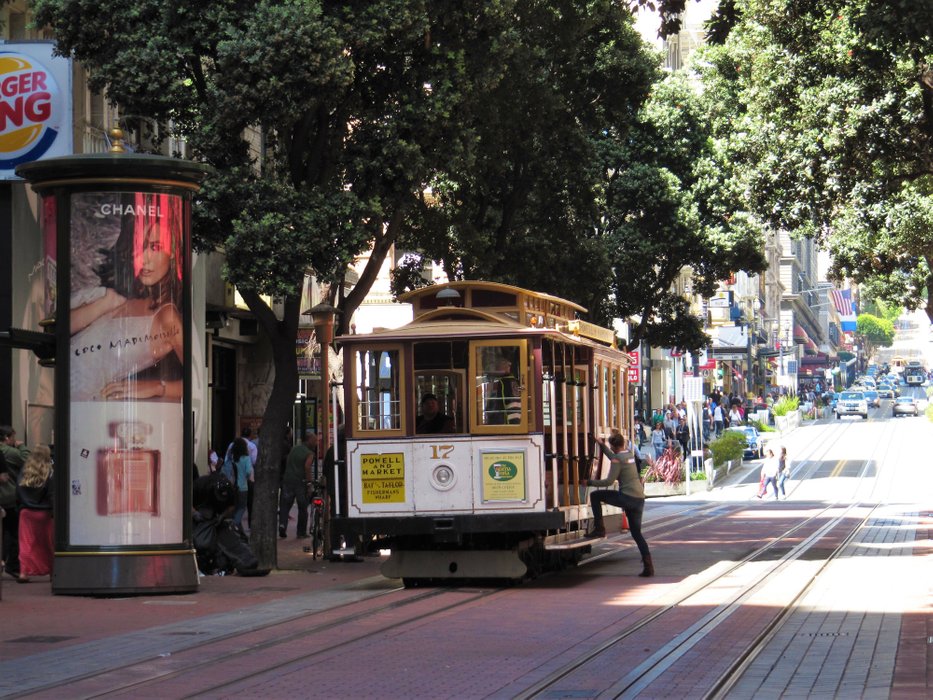 ---
Locations in the video:
- Golden Gate Bridge, San Francisco.
- Riding a cable car in city center, San Francisco.
- Pier 39, San Francisco.
- Alcatraz Island, San Francisco.
---
[Video]

---
Video created with Windows Photos App
---
Information:
---
- Golden Gate Bridge was built between 1933 and 1937.
- Total length of bridge: 2.7 km. Total height of the bridge: 227.4 m.
---
- The first cable cars carried San Franciscans up Clay Street in 1873.
---
- Pier 39 is a very popular tourist attraction, which offers, shopping, dining, entertainment, and views of the bay, sun-bathing seals, and of course the famous Alcatraz Island.
---
- Alcatraz Island is located in San Francisco Bay, 2.01 km offshore from San Francisco.
- The small island was developed with facilities for a lighthouse, a military prison, a military fortification and a federal prison from 1934 until 1963.
- During the 29 years it was in use, the jail held some of the most notorious criminals in American history, such as Al Capone, Robert Franklin Stroud (the "Birdman of Alcatraz"), George "Machine Gun" Kelly etc.
- A total of 36 prisoners made 14 escape attempts, two men trying twice; 23 were caught alive, six were shot and killed during their escape, two drowned, and five are listed as "missing and presumed drowned".
---
---
Sea lions enjoying the sun.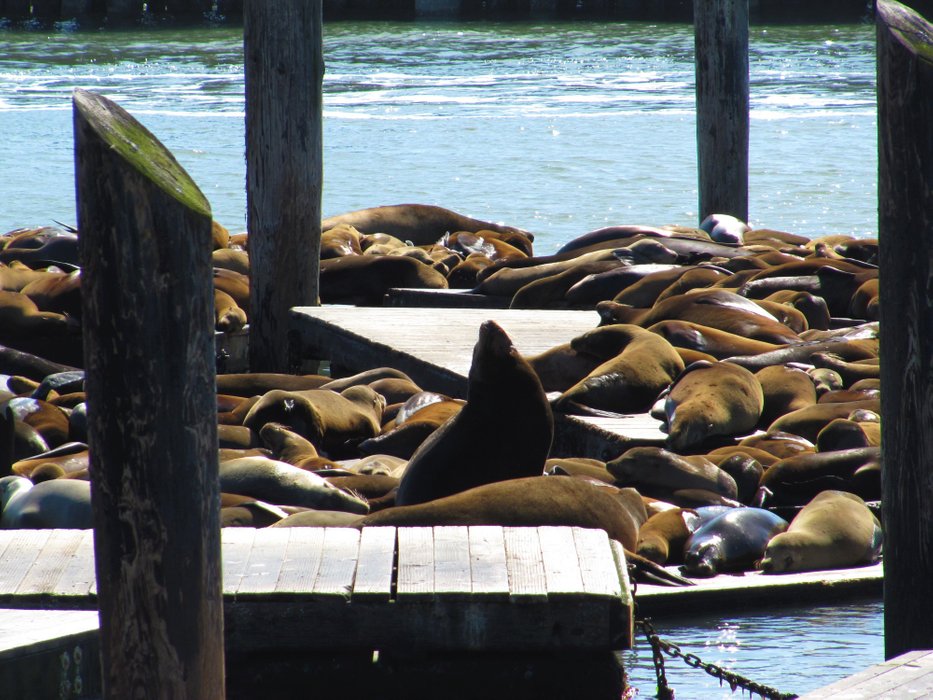 ?! :D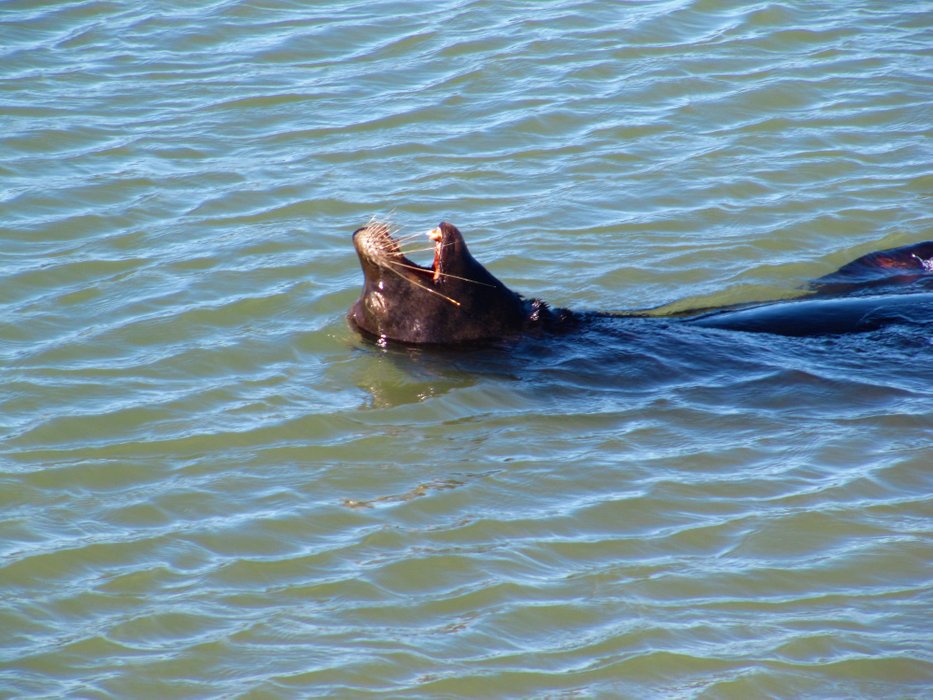 ---
If you are interested, here are all my previous compilation videos:
---
Golden Gate Bridge.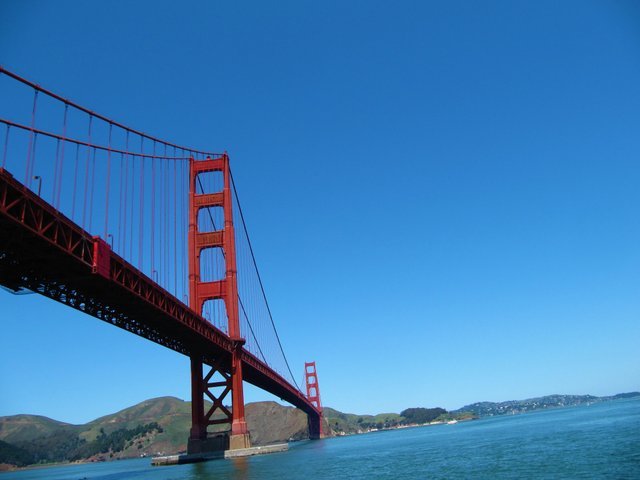 ---
Background music: bensound.com
---
I hope you enjoyed my post! Thanks for stopping by!