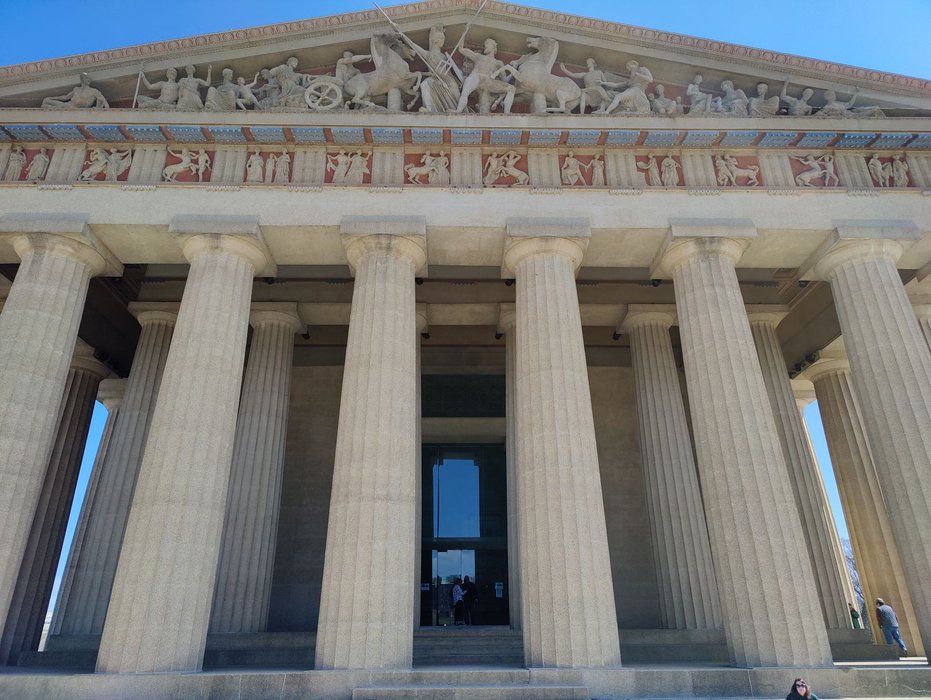 While Monday was no less packed with activity than our Sunday in Nashville, I am going to avoid splitting it into three separate posts like I did before.  If you hang tight I am going to take you on a whiplash tour of some cool spots in Nashville should you ever get the chance to visit.
After our late night on Sunday, @mrsbozz and I decided to sleep in a little bit on Monday morning.  There was only one problem with that plan... We also wanted to visit the Pancake Pantry.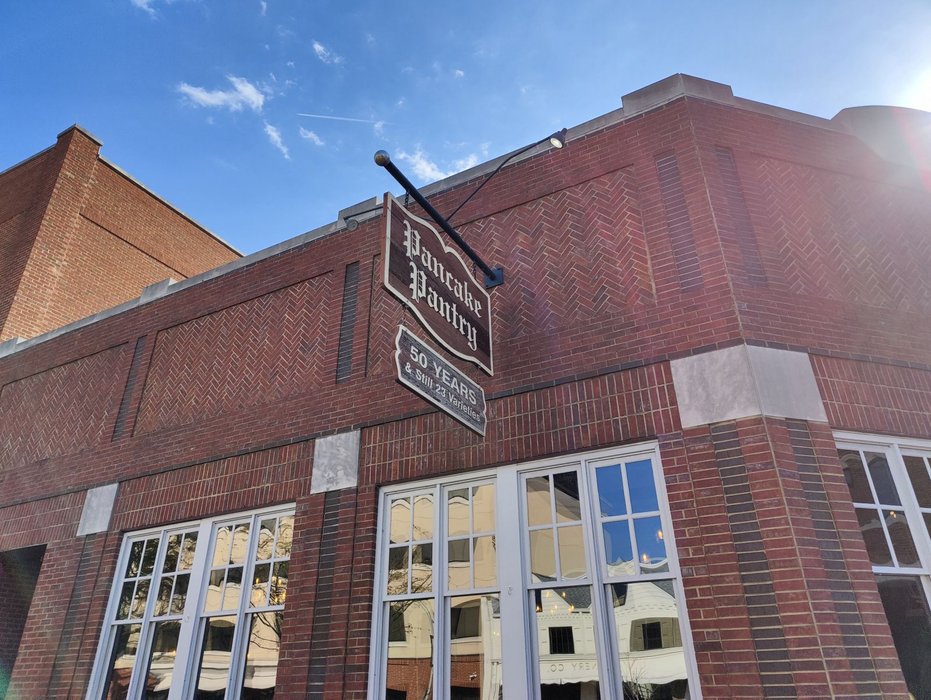 You see, the Pancake Pantry is kind of a Nashville landmark and due to that fact, it is pretty much busy all the time.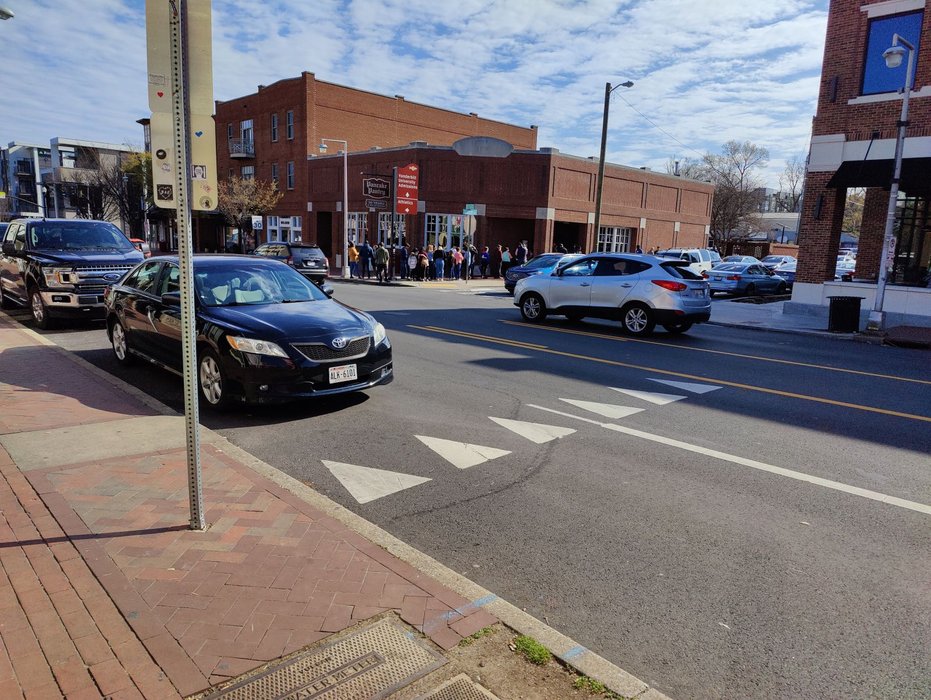 The original Pancake Pantry is located in an area of Nashville called Hillsboro Village.  It is a cute area with lots of little shops.  They have since built one in the Downtown area, but that one was closed.  We would prefer visiting the original anyway.
We could see the line of people out the door as we rolled down the street looking for a parking spot. Eventually, we found a parking garage to stash our car in and we made the short walk.  It was a fairly nice morning out, so it wasn't too bad standing around waiting for a table.  I appeared that there was a large group inside the restaurant, but it honestly would have been just as busy had there not been a large group.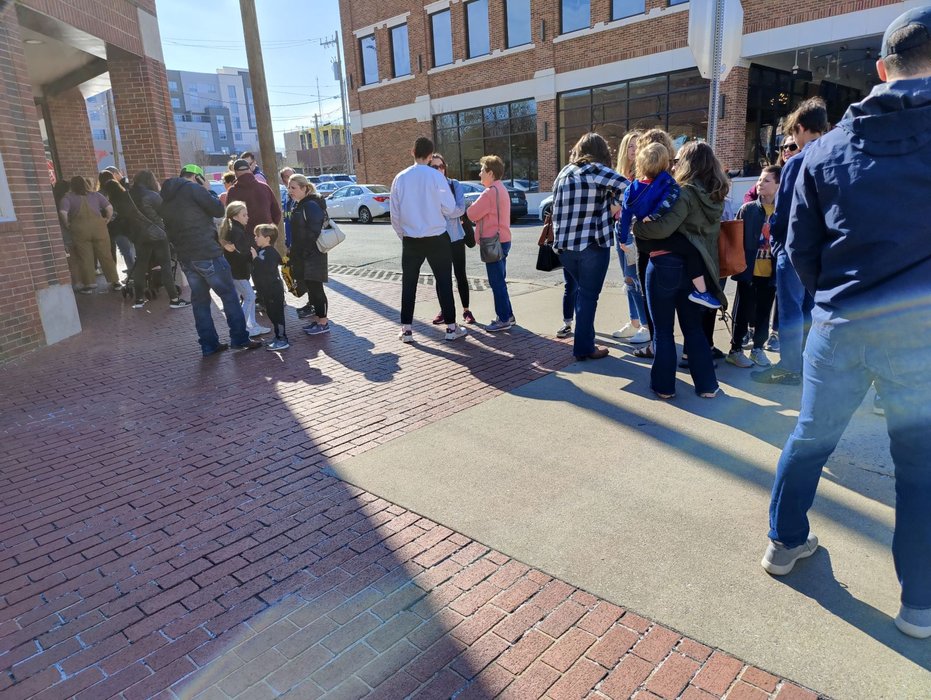 I actually consider us pretty lucky because we only had to stand in line for about half an hour before we were seated at our table.  This would be our second trip to the Pancake Pantry and I was beyond excited to get some of their delicious pancakes in my stomach again.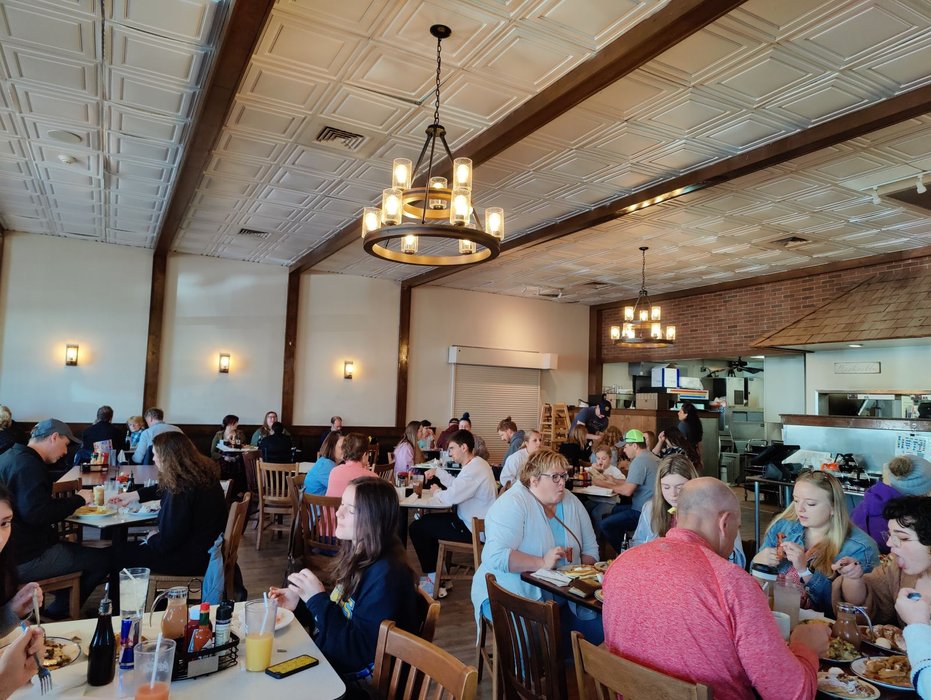 The interior of the place is actually pretty dated.  The tables wobble, the glasses are the old plastic style from the 70's.  Everything about this place pretty much screams landmark.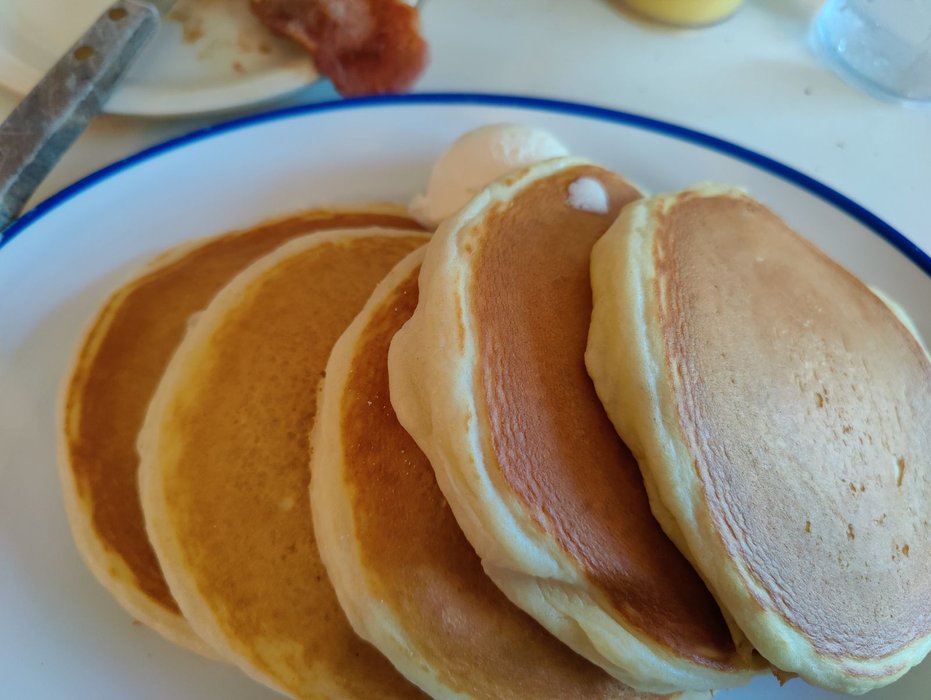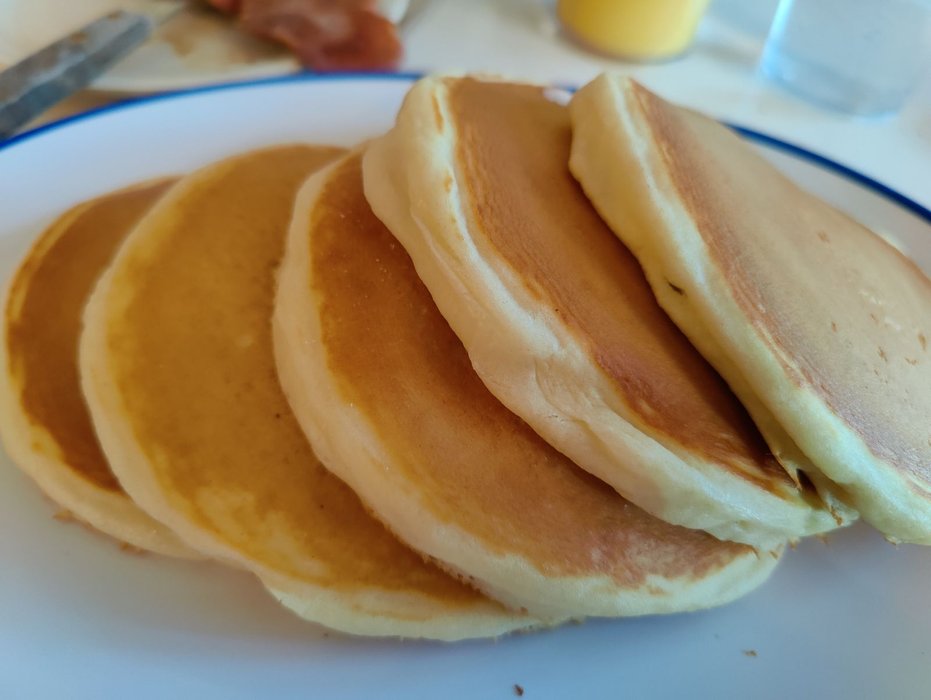 I opted for five of their regular buttermilk pancakes.  They were absolutely amazing.  I think I was only able to eat about two and a half of them total and I ended up having to take the other two back to the hotel with us in a to-go box.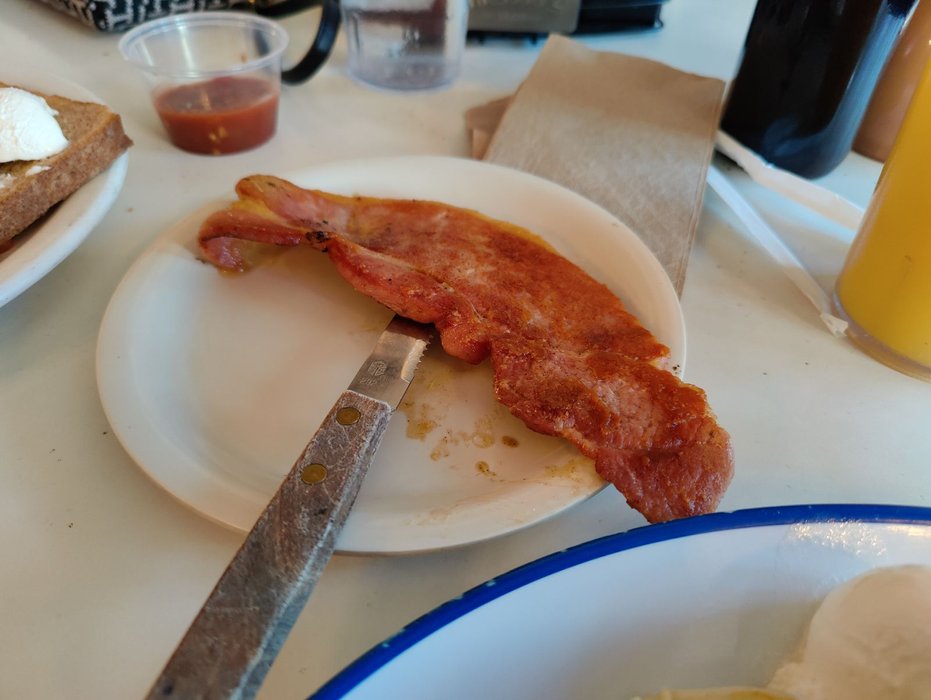 In addition to my pancakes I got a half order of the Clifty Farm Ham.  This is a very salty ham, they have a less salty ham on the menu that they claim is for Yankees (people from the north, not the baseball team).  Even though I am definitely from the north, I figured "when in Rome" and I went with the salty stuff.  It was definitely different than what I am used to in terms of ham, but the flavor was good.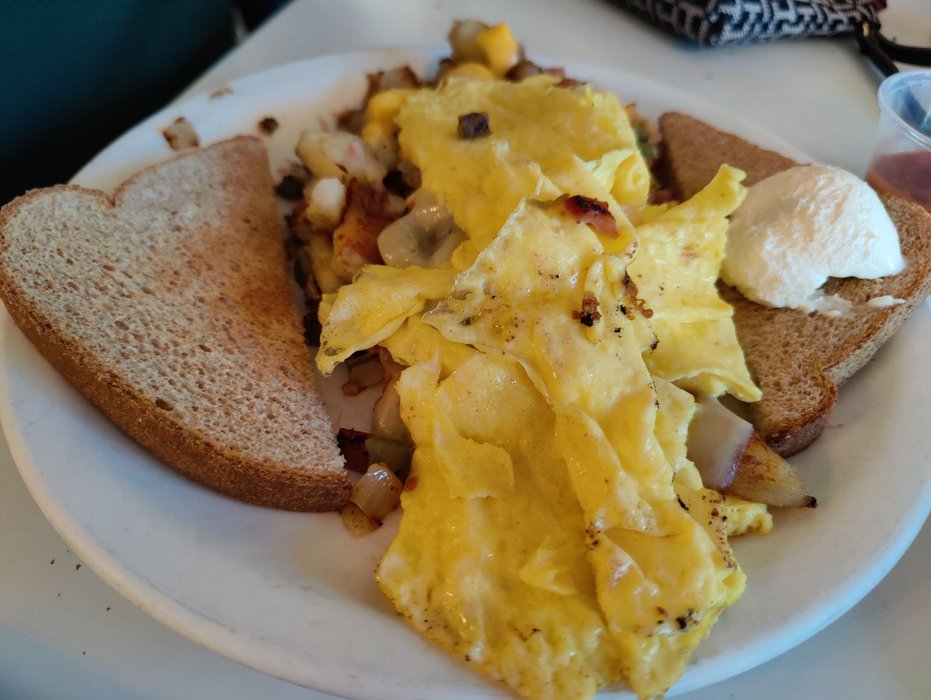 My wife went with the Hash Brown Scramble, but I will admit she had a couple bites of my pancakes as well.  She didn't even come close to finishing her plate, but we didn't want to carry left over eggs with us all day so didn't take it to go.
After breakfast it was agreed that we would meet our friends at Centennial Park in the heart of Nashville.  This wasn't my wife and I's first trip to Centennial park, but the last time we tried to visit it was so packed we couldn't find an open parking spot.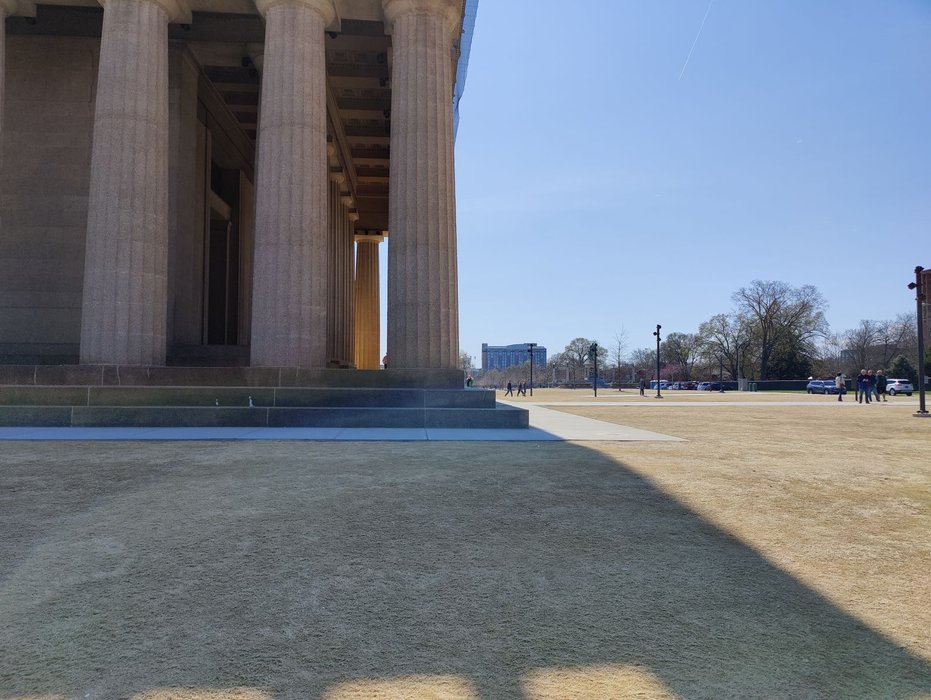 Parking wasn't an issue on this day and to be honest the park was virtually dead.  As you can see, probably the biggest draw of the park is the fact that they have an exact replica of the Parthenon on the  grounds.  
Inside their replica is a museum, but unfortunately, that was closed on the two days we had available to visit.  Maybe next time...  Instead, I will just share some pictures I took around the park with you.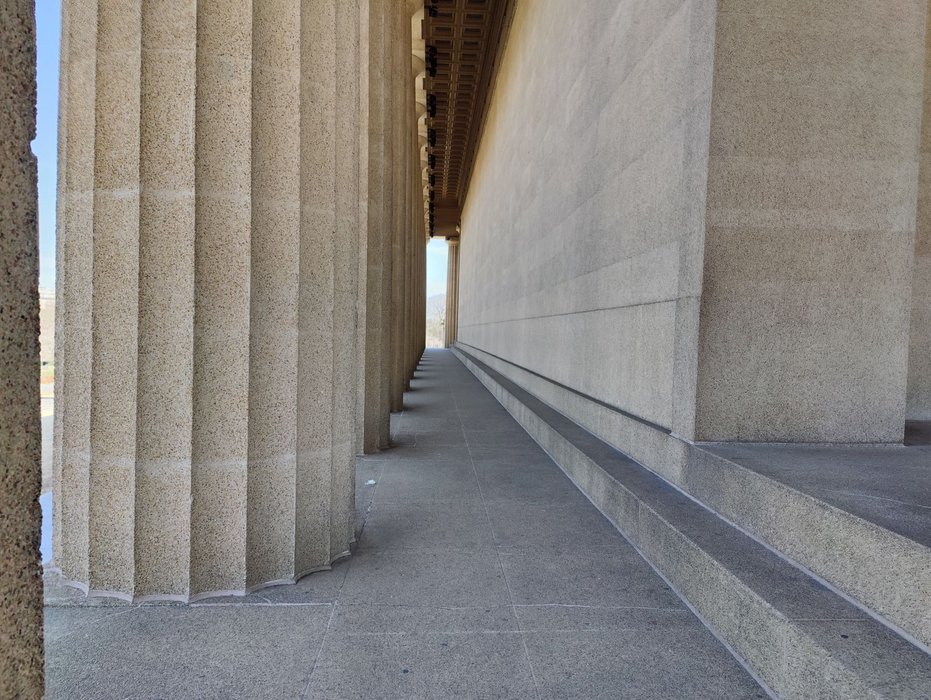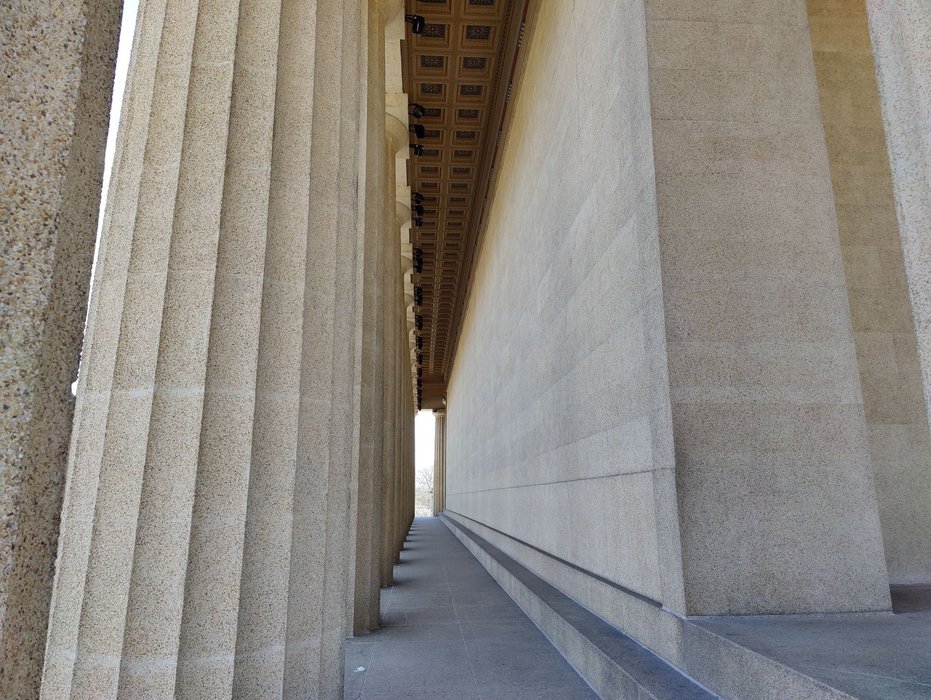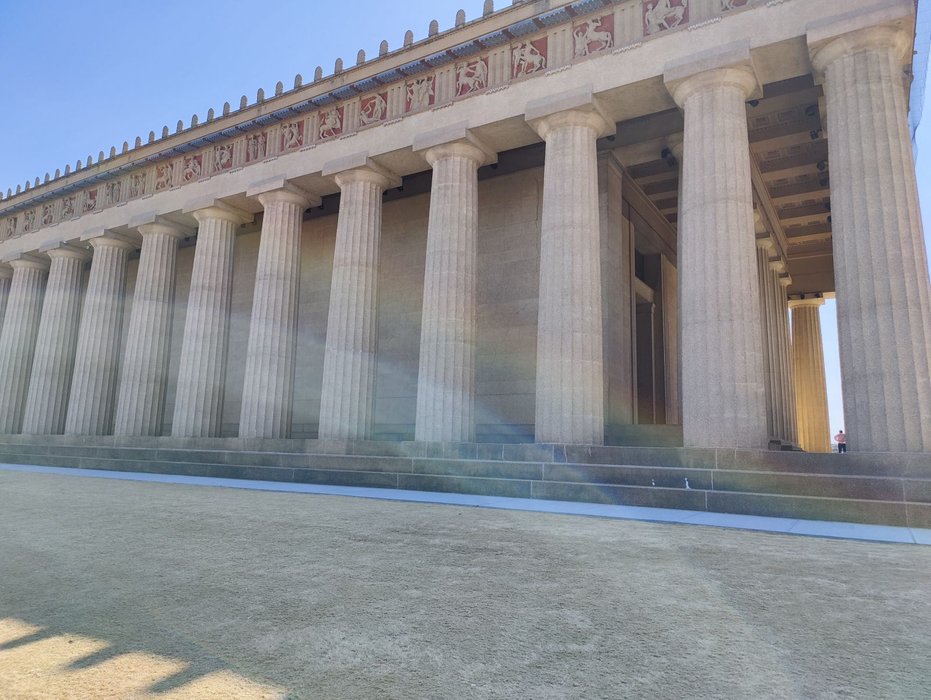 We decided to walk the perimeter of the central part of the park and I took some more shots.  Looking back at the map now, it appears that there were a ton of other areas of the park that we didn't even realize were there.  I guess we will just have to take another trip back to explore further!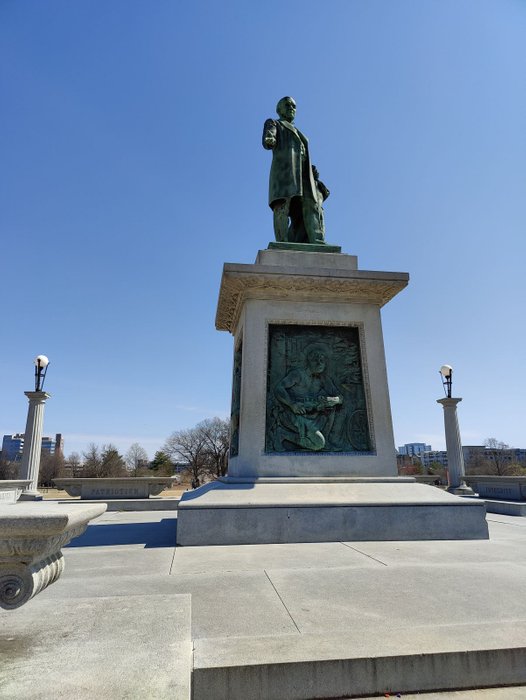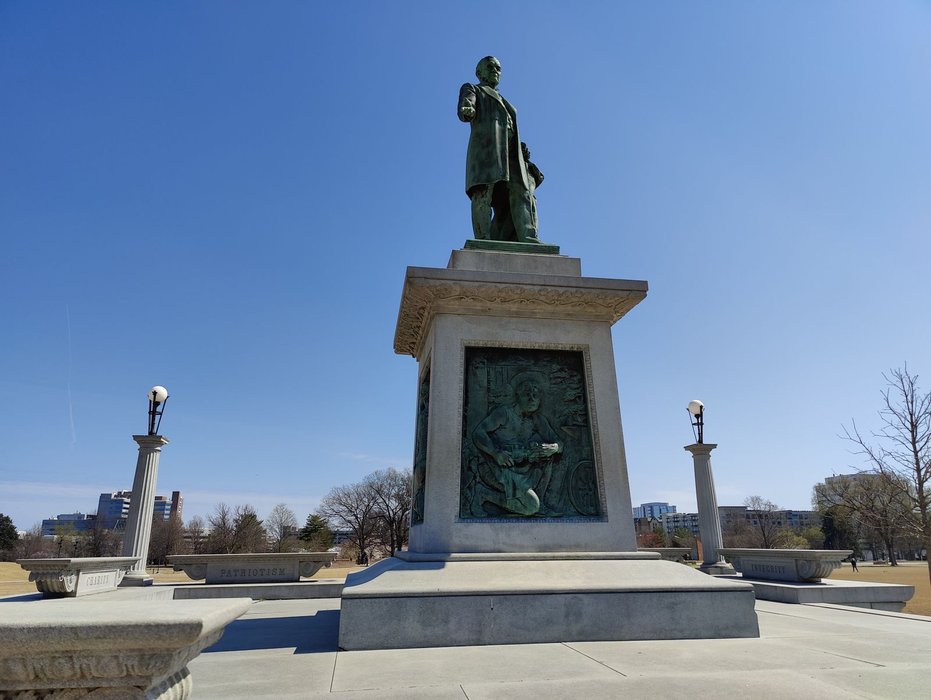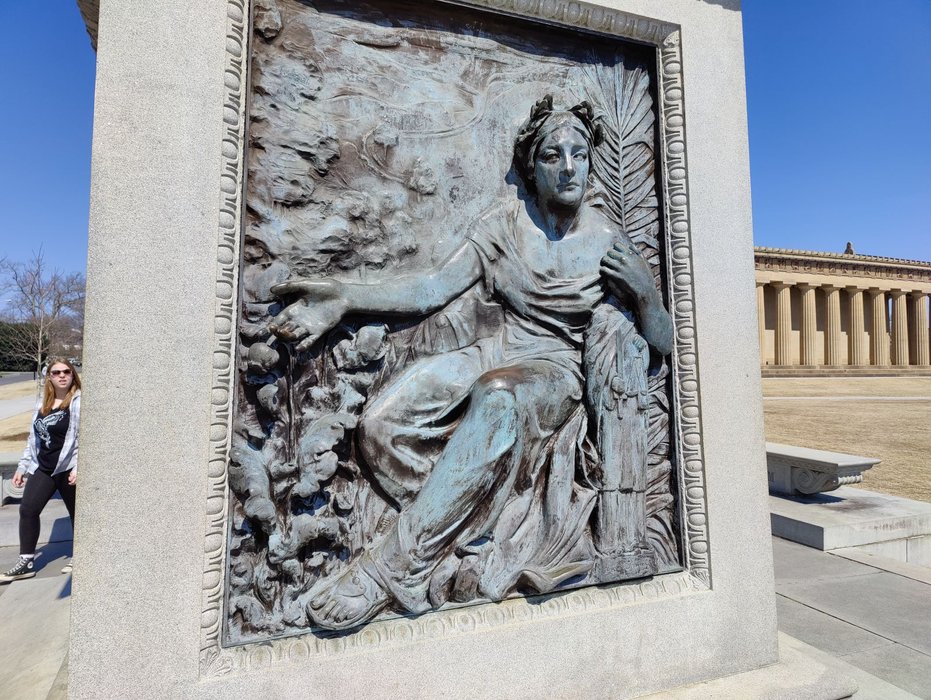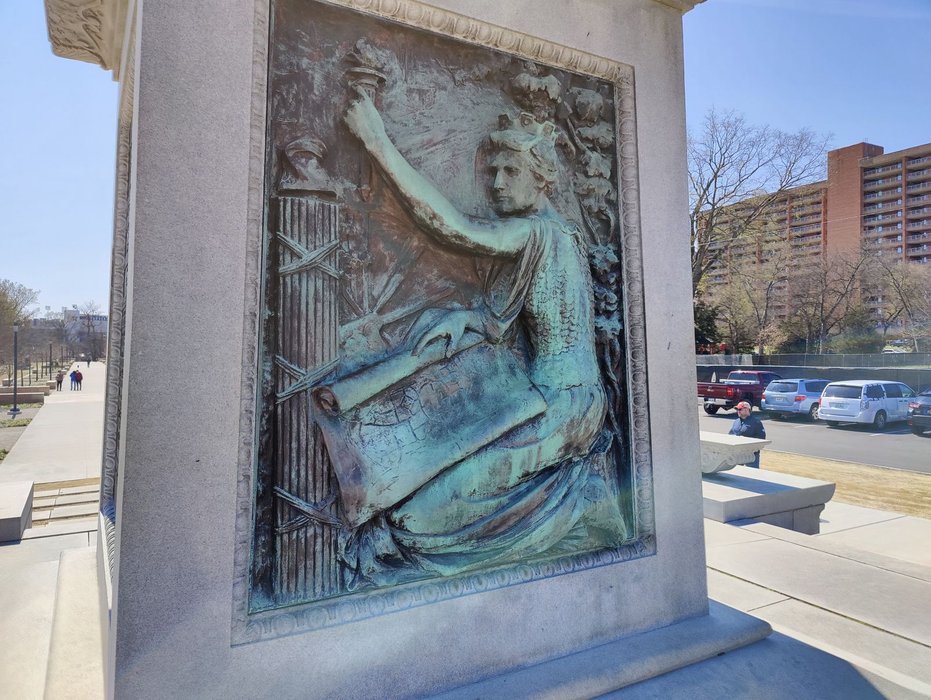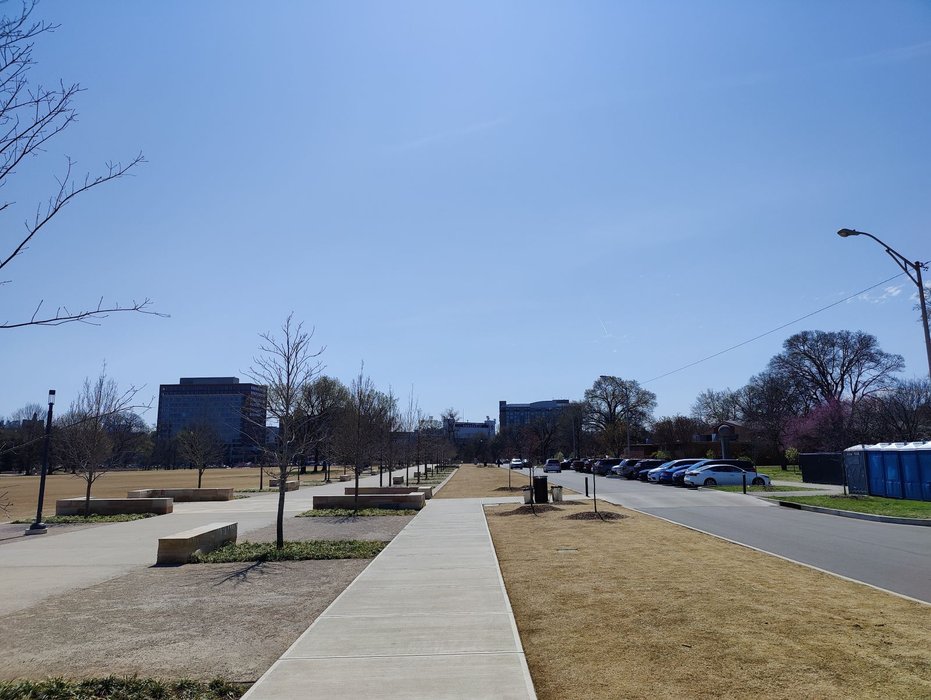 As you walk along the perimeter of the park heading past the tribute to John W. Thomas shown above, you can see the skyline of Vanderbilt University.  Many of you that follow college sports in the US are probably very familiar with Vandy.  If not, they have a great music program (surprise, surprise, given Nashville is Music City), and I am sure many other great academic areas.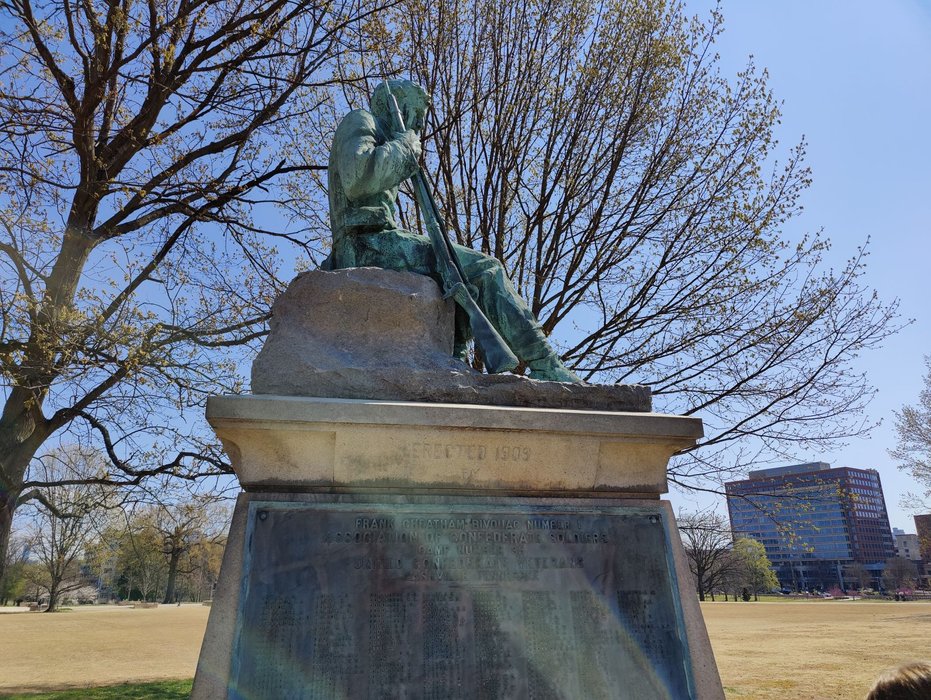 There is also a Civil War monument.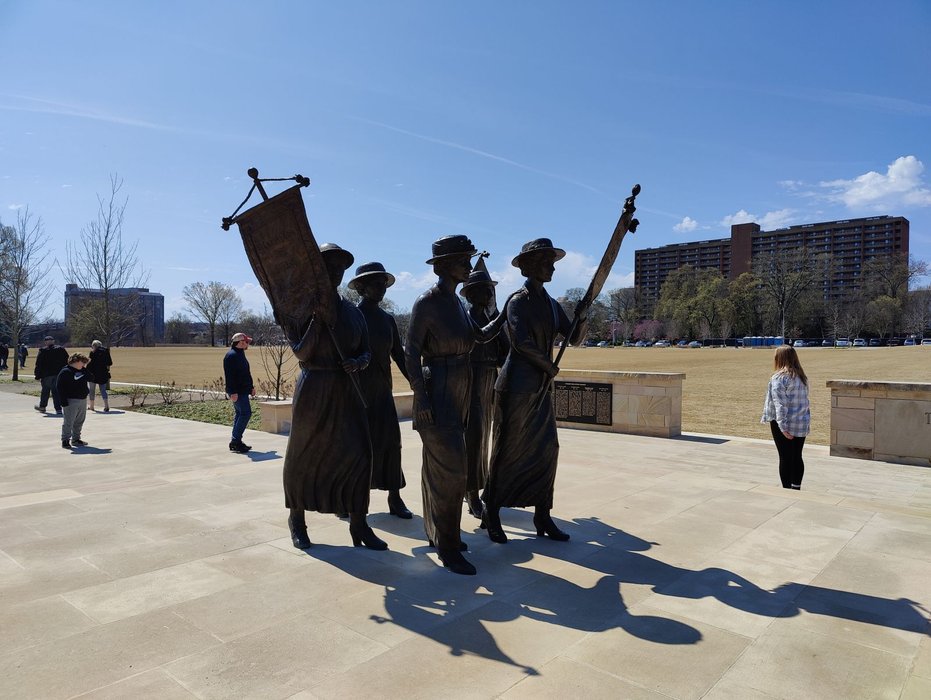 Plus another on the other side of the park celebrating Women's Suffrage.  There was a group of older ladies who insisted my wife, her friend and her friend's daughter stand with them as they got their picture taken in front of the monument.  It was cute.
After walking through the park, our friends daughter wanted to visit some of the murals that are spread throughout the city.  If you have ever seen pictures of people from Nashville, they more than likely have had their picture taken by these murals.  One is a large set of angel wings and then there are a handful of other ones.  I took some shots of the ones that spoke to me versus the ones that are "popular".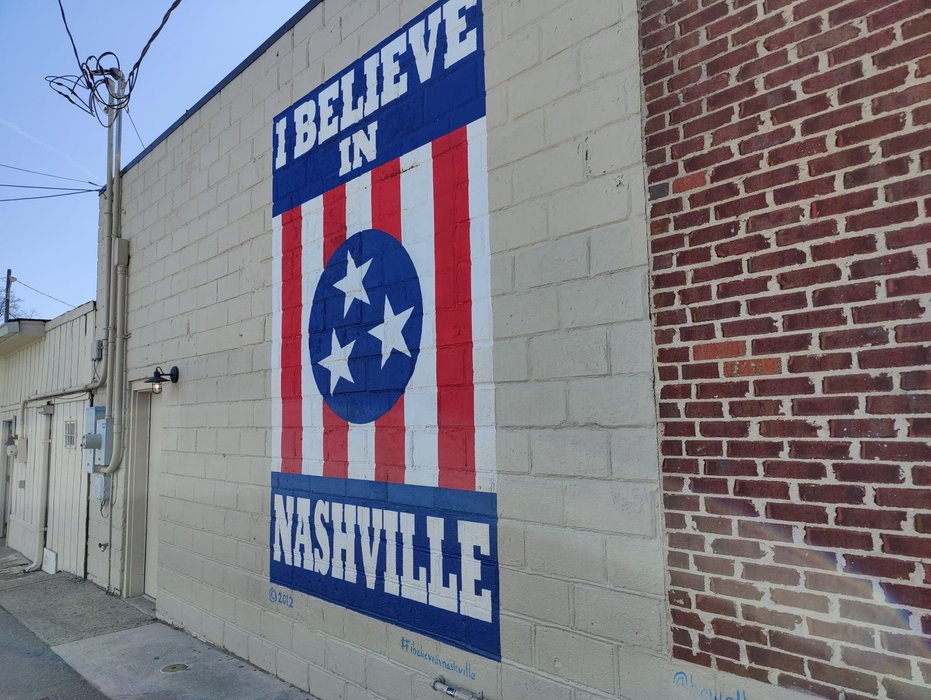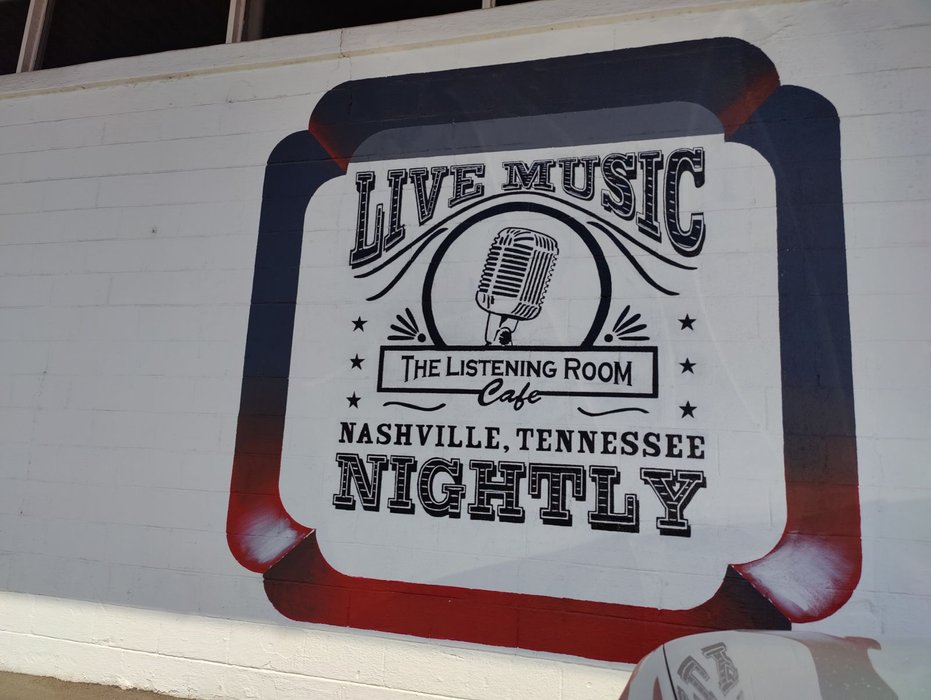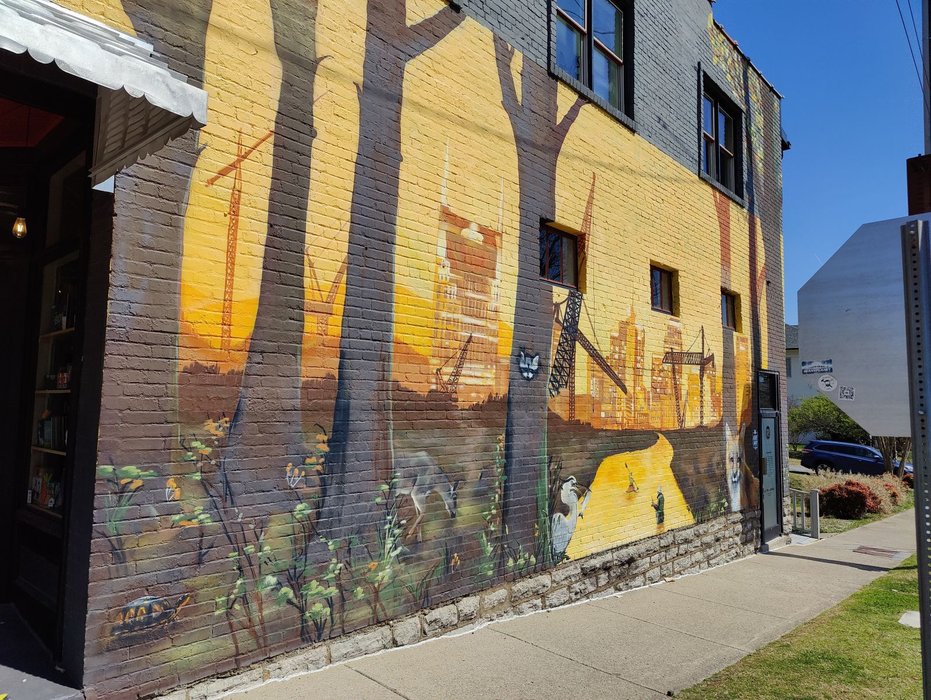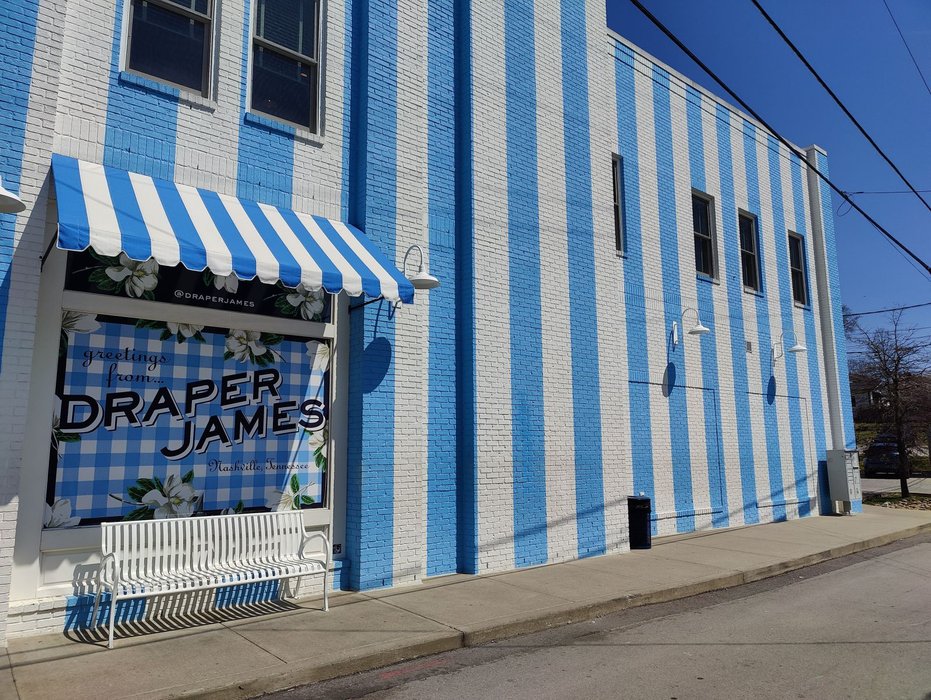 Not really a mural, but this is a cool building over by the I Believe in Nashville mural.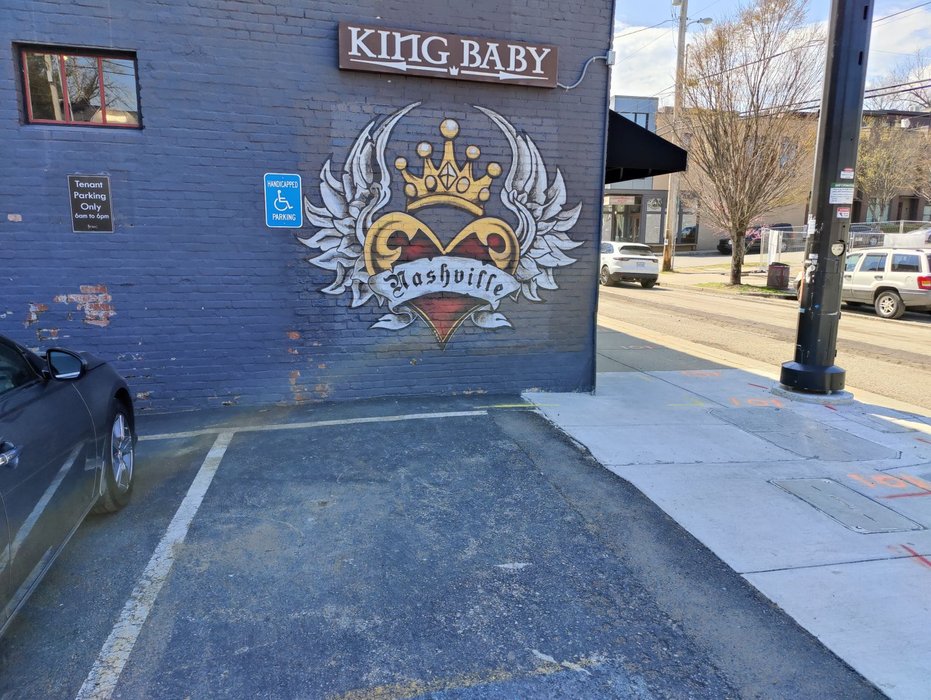 My wife and I stopped into this little shop called King Baby, they sell a lot of jewelry and hand crafted stuff.  You should check out their web page.  Pretty much all of the stuff was out of our price range, but the lady working was really nice and it was fun to stroll around and look at the pieces.  There was a jade bracelet that caught my attention, but at $575 USD... like I said, way out of my price range.
Apparently, they have a variety of locations across the country.  Who knew!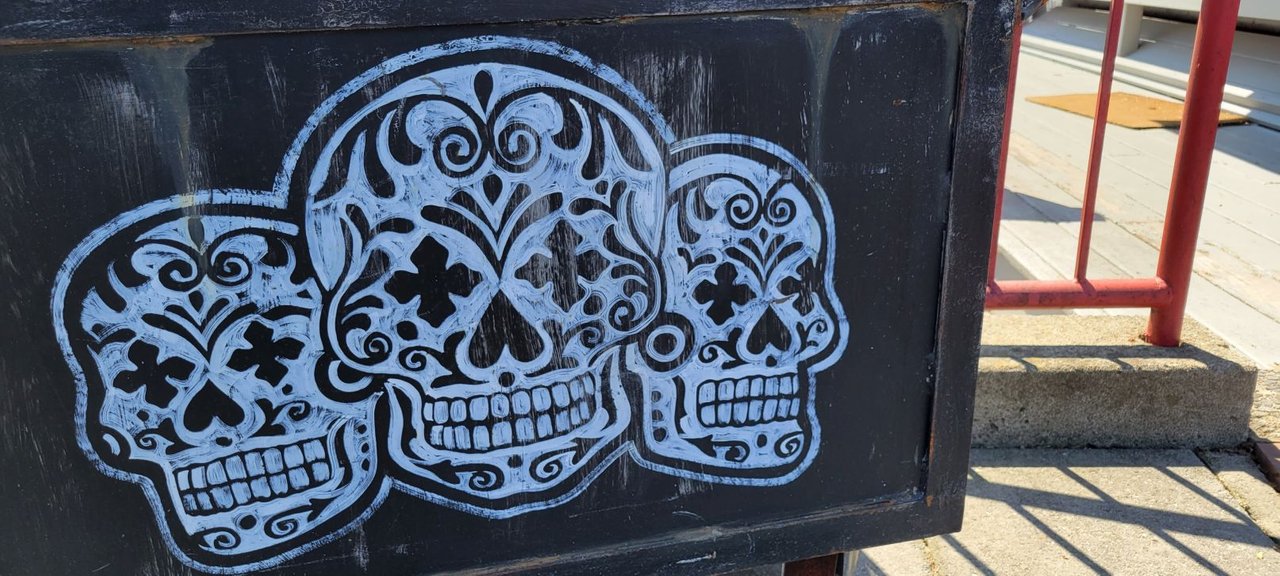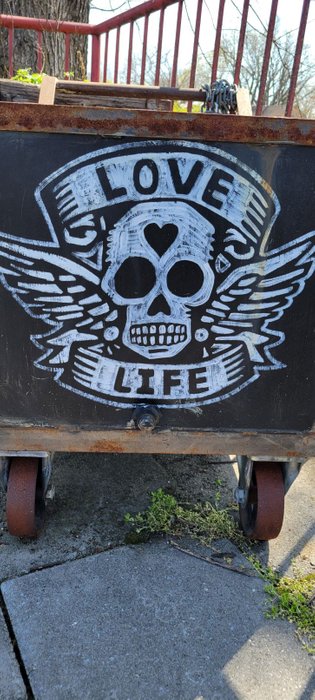 My wife took these two photos.  She has a real fascination with the "sugar skull" motif.  I always tease her that she is exploring her Hispanic roots.  The fact is we are both about as white as white can be and I doubt there is an inkling if any Mexican or South American in our blood.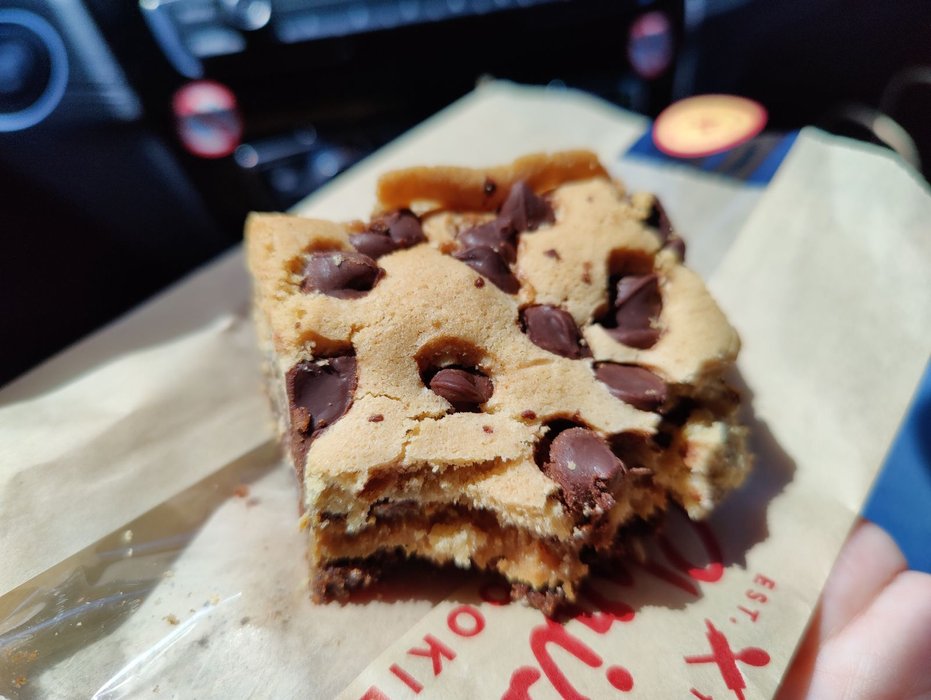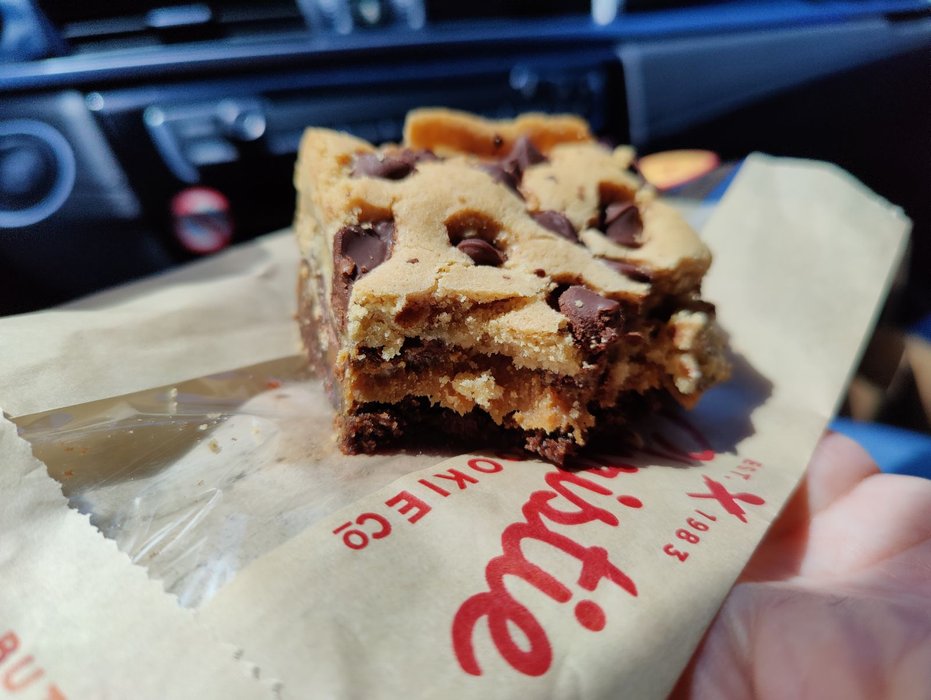 We also stopped at a cool little bakery called Christie Cookie Co. and she got this delicious "Brookie" that she shared with me.  Part brownie and part cookie it was fantastic.  Just the right mix of sweet and salty and delicious!
Although we had a huge breakfast, it was eventually time for lunch and since our friends had their kids, we really wanted them to have the chance to experience McDougal's.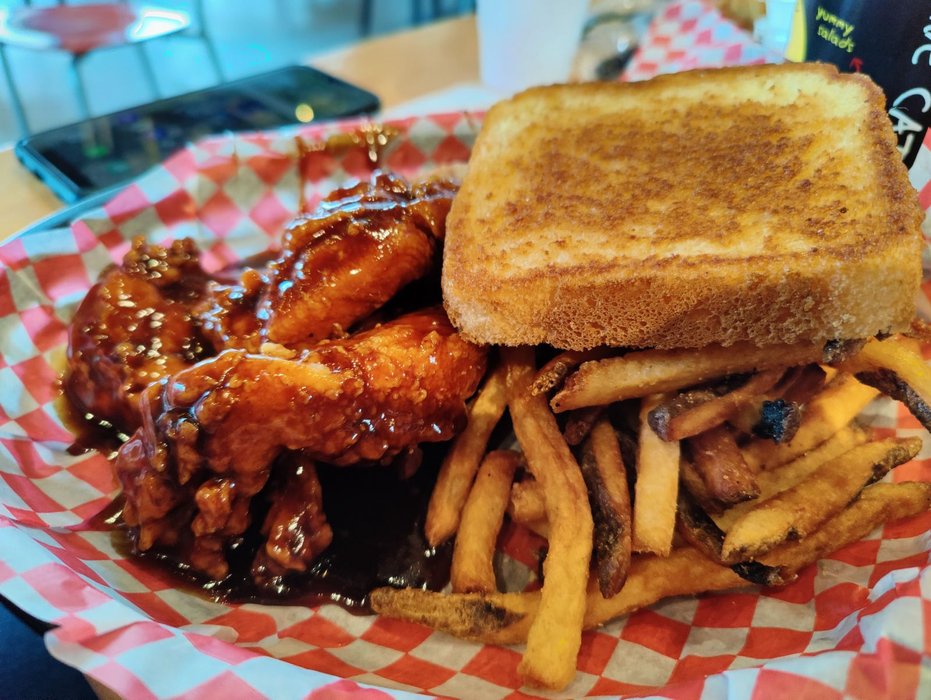 Born on the campus of Vanderbilt University, the original location was actually started in a small house on campus.  They still have that location, but they also have others spread across the city.  We visited one of the other locations because  parking can sometimes be a problem at the original location as well as seating space in general.
Basically all they do is chicken fingers, wings, sandwiches, fries and garlic toast.  It is all fantastic and the dipping sauces they have are amazing.  I highly recommend you stop in to a location if you are in the area.
Now I am just going to throw a bunch of pictures of the food at you.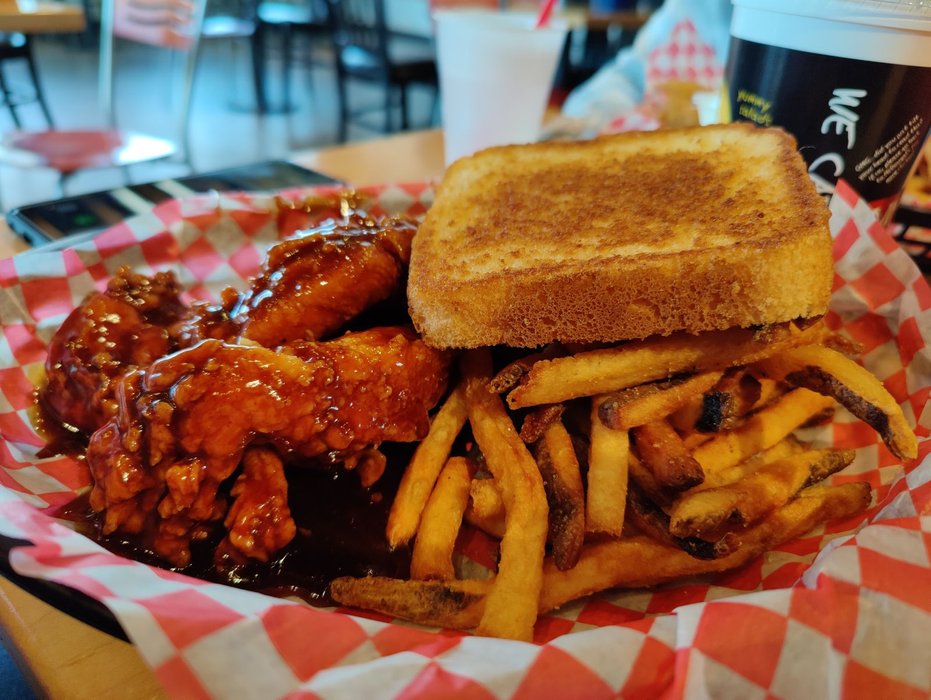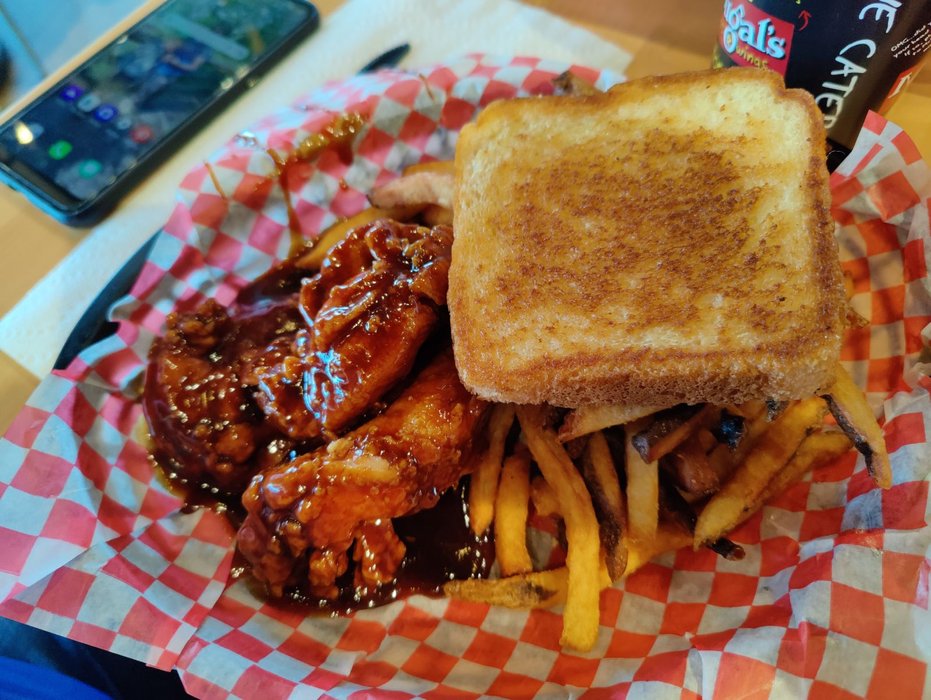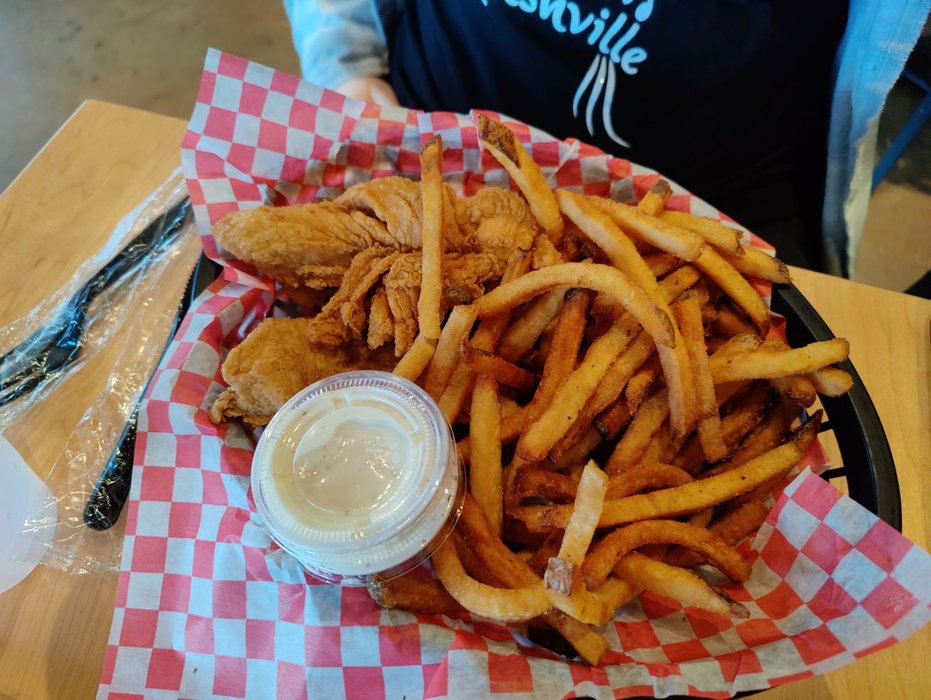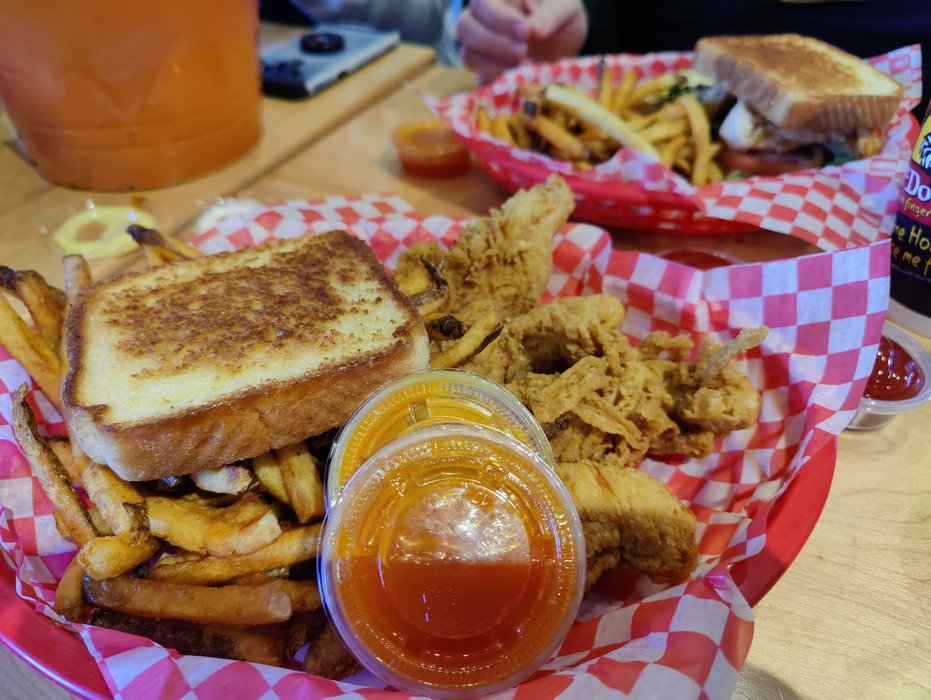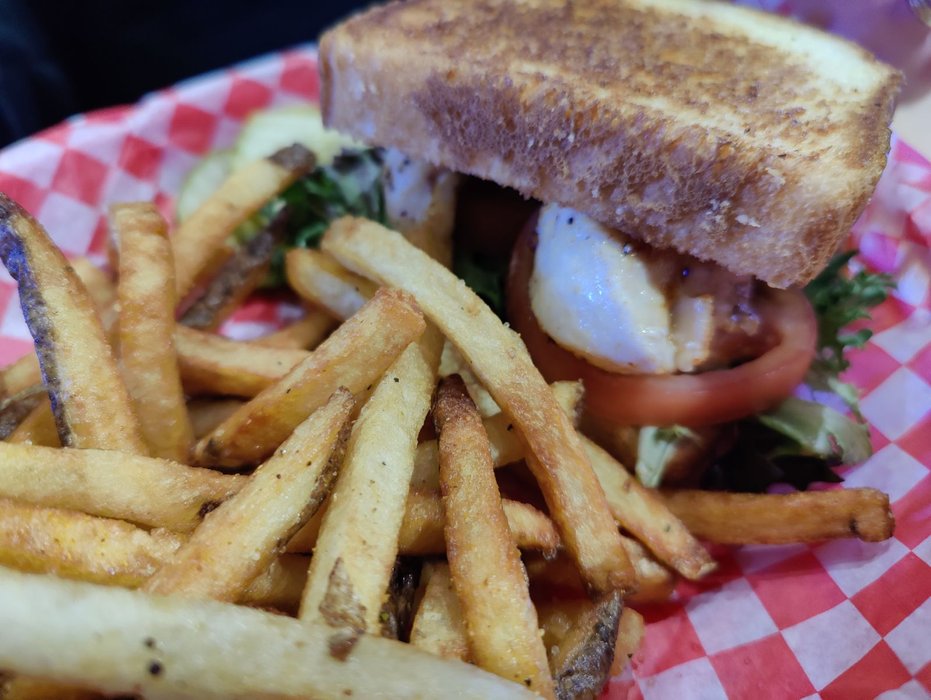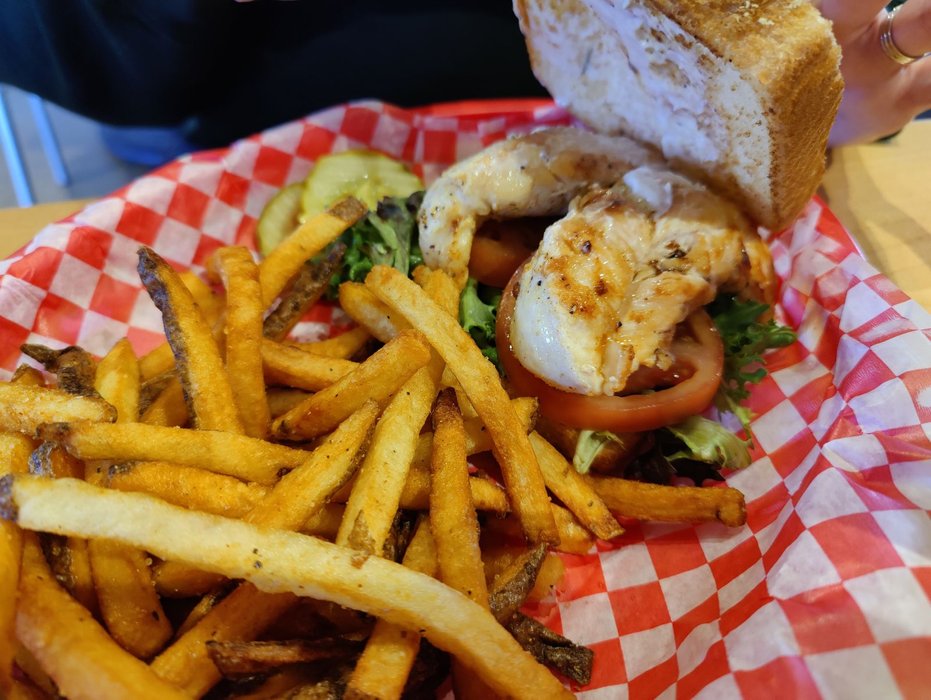 The food was just as good as we remembered it.  I ended up having some of my tenders left over, so I actually took those along with the leftover pancakes and had a nice little chicken tender pancake taco the next morning for breakfast.  It was amazing!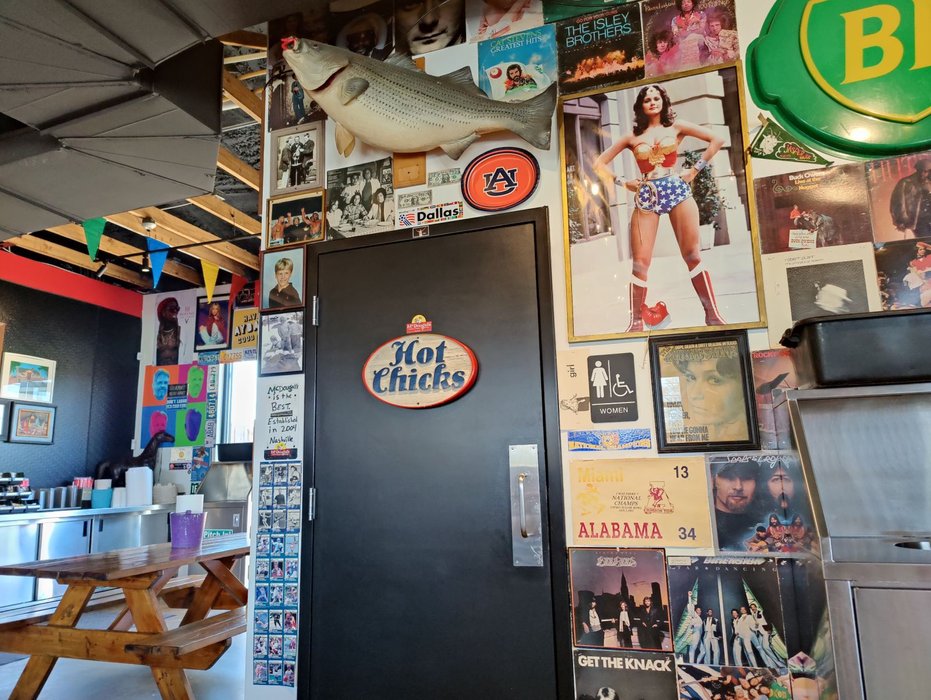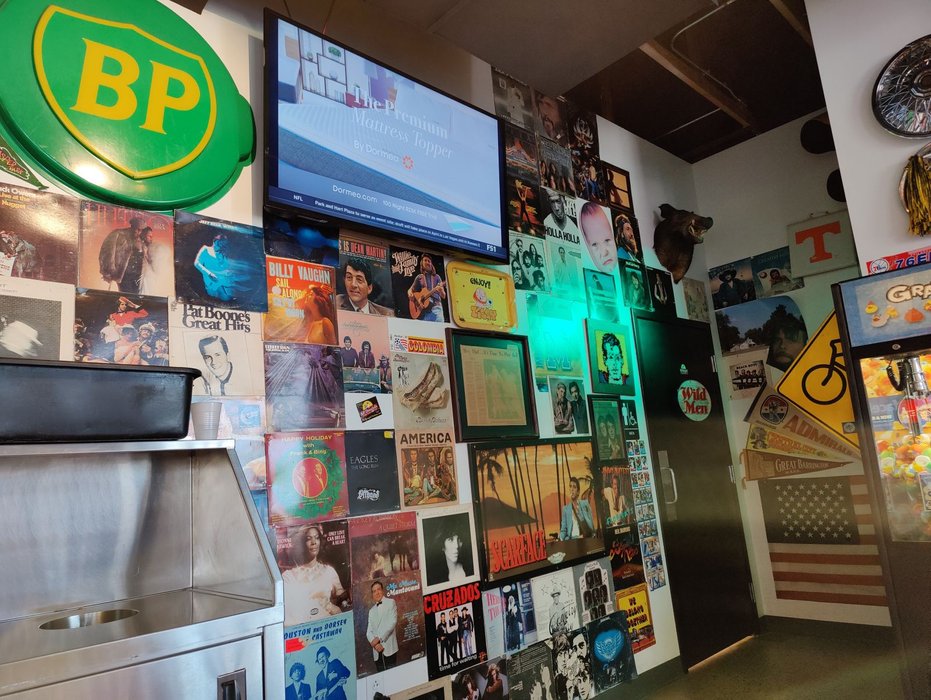 My wife and her friends daughter thought it was funny that the bathrooms were labeled "Hot Chicks" and "Wild Men" versus the traditional "men" and "women".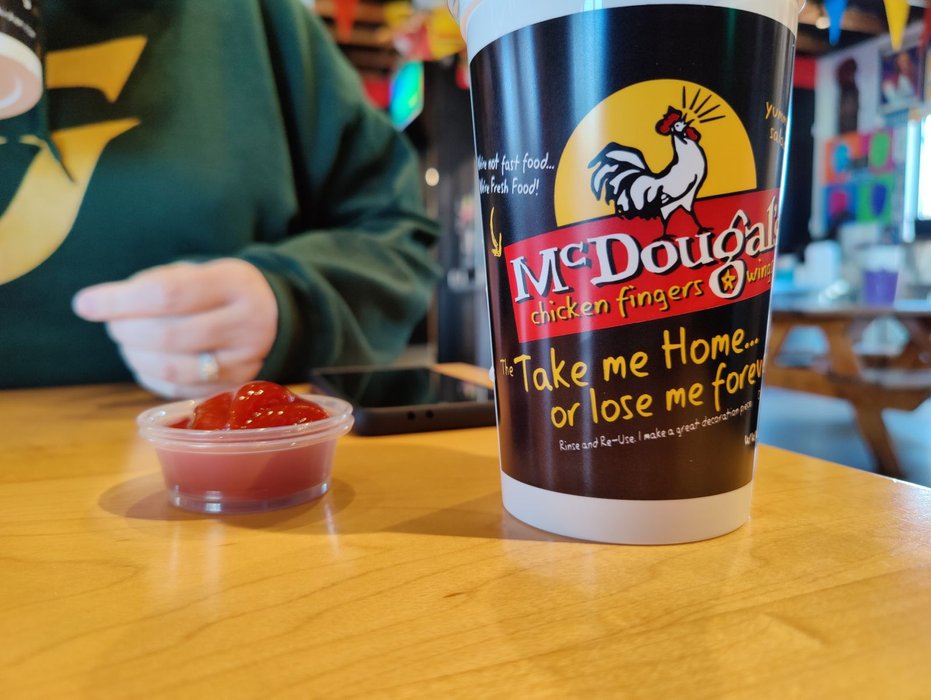 Of course nothing goes better with southern fried chicken fingers than sweet tea!
We headed back to our respective hotels and decided that since our friends had been Lyft'ing to us all the time we would head down to their hotel in the Capitol View area of the city and hang out there for the evening.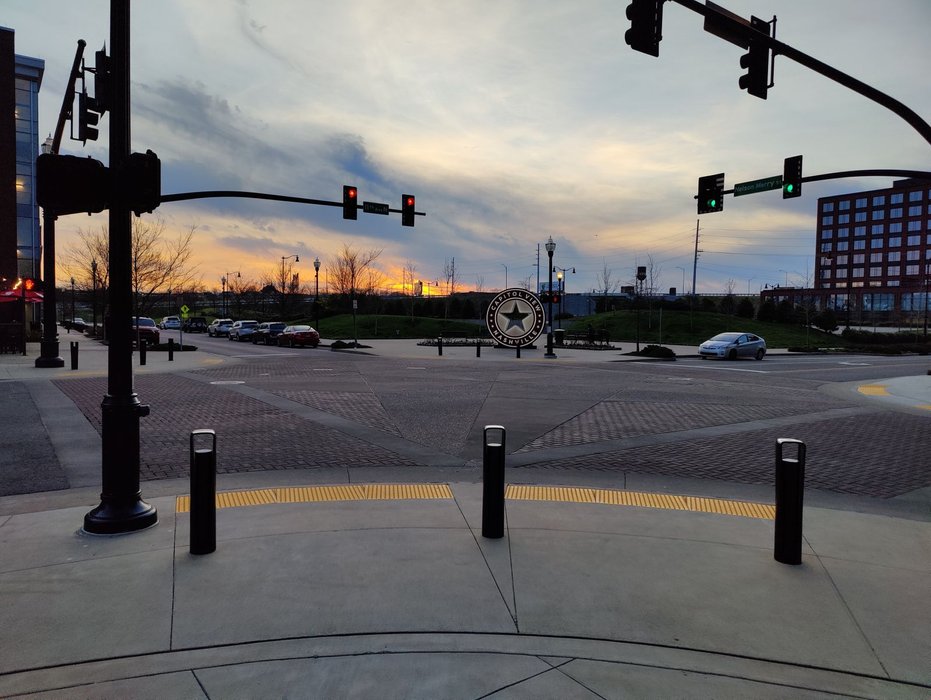 There hotel had a pretty cool rooftop bar and I got some great shots of the city skyline.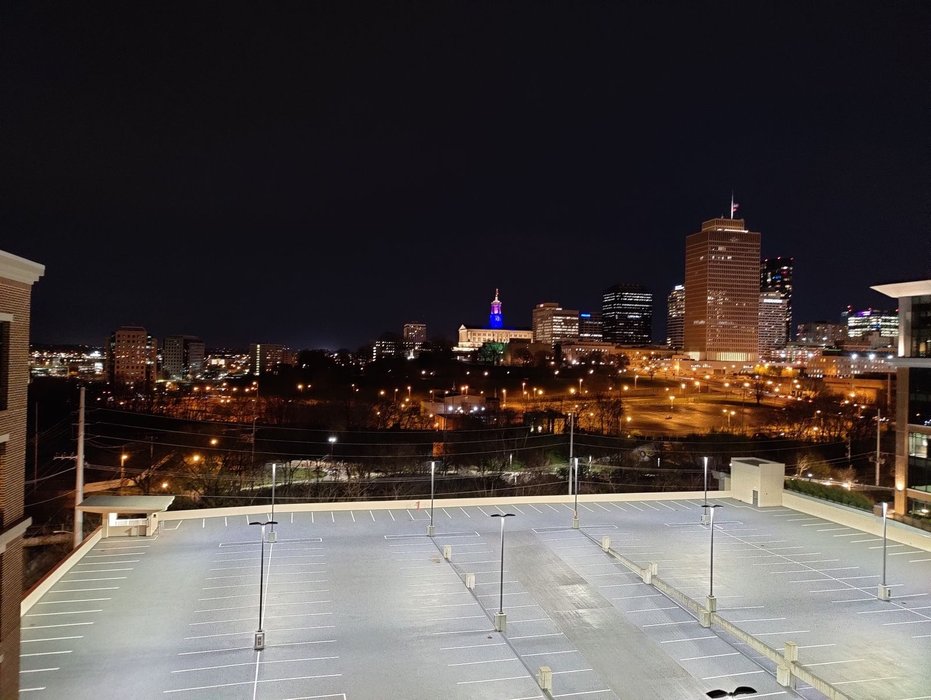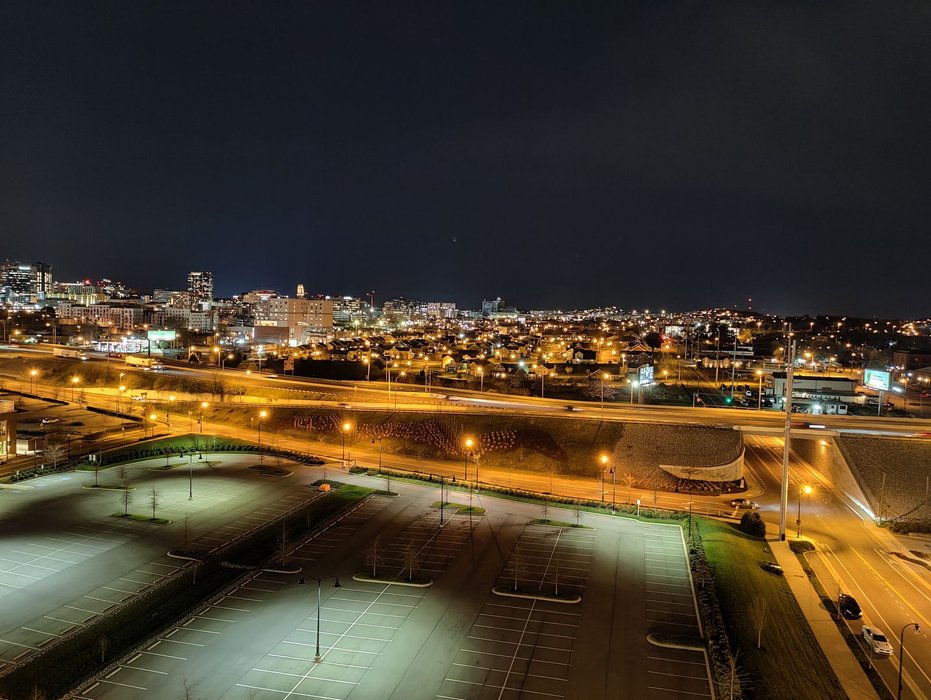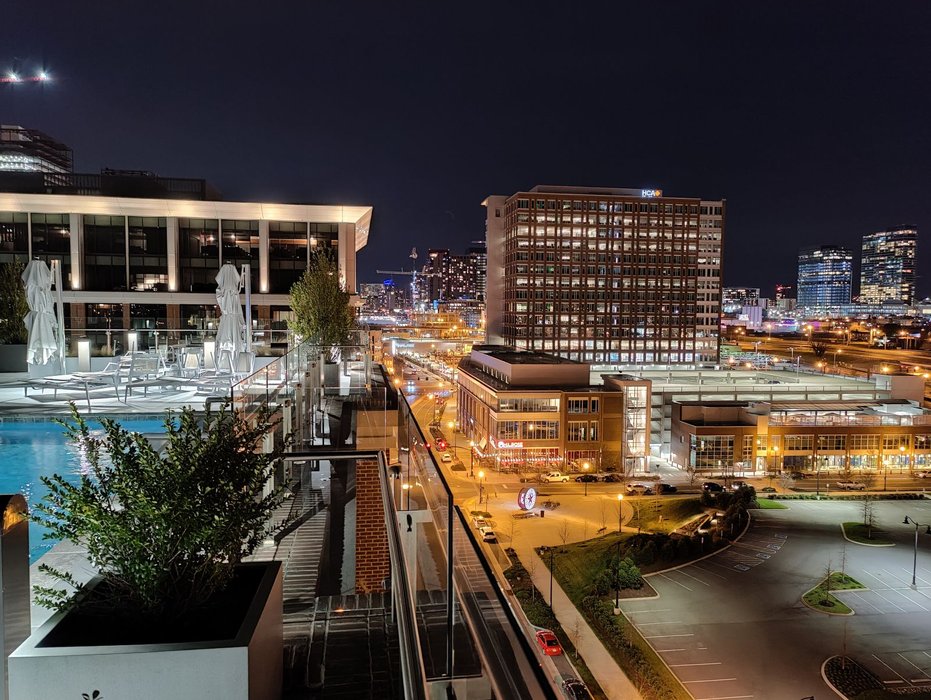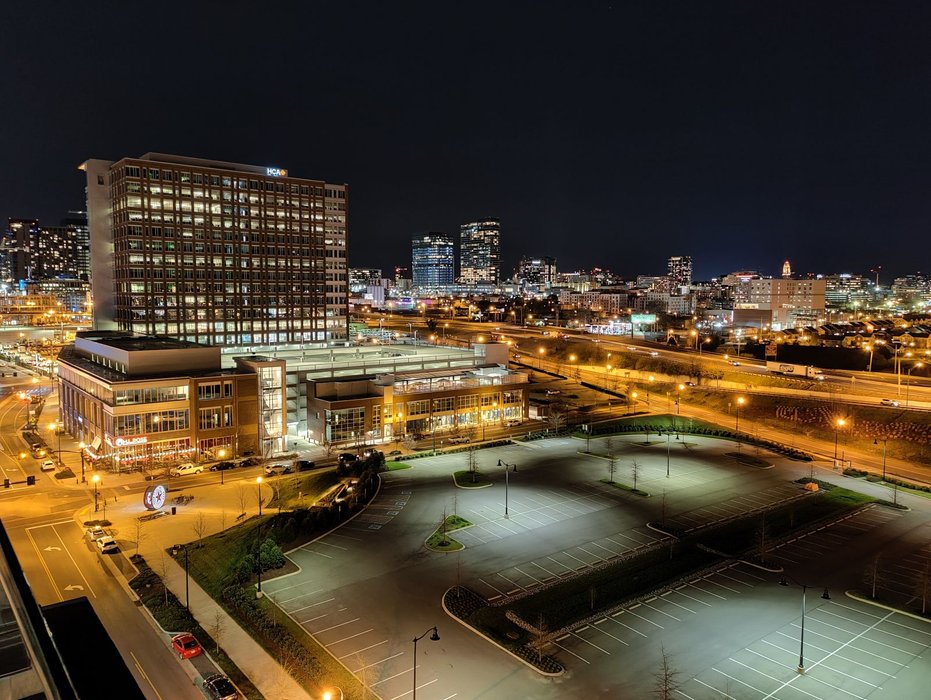 It wasn't long before we realized, this part of town has a much different vibe than other parts of town.  More of a casual hangout and less of a live music scene.  Due to that fact, it was quickly decided to tuck their kids safely away in the hotel room and venture out into the downtown area.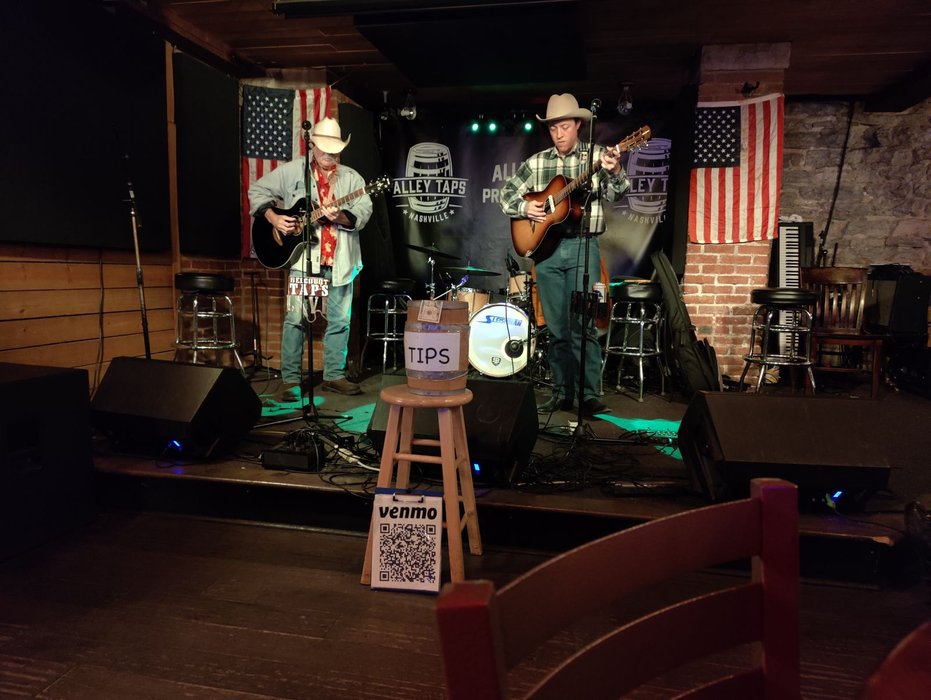 We started off at a Karaoke bar next to the Fleet Street Pub (if you read my post yesterday you will know what I am talking about). Then we made our way to another place in Painter's Alley called Alley Taps.  They had these two gentlemen there playing some old (and I mean really old) country music.  Stuff that even I wasn't familiar with, but it was still really good music.  We stayed there for a while enjoying the tunes and time with our friends.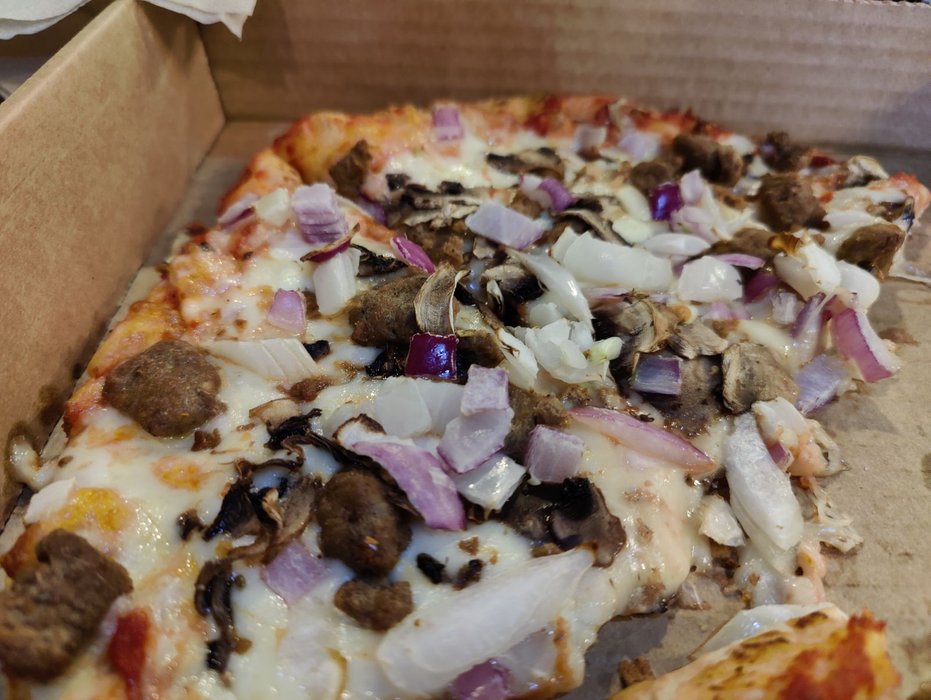 Remembering the dilemma we had the night before when it came to being out so late and not being able to find food, we located a pizza joint right near our hotel called "Sicilian Pizza".  It wasn't the best pizza I have ever had, but it filled our bellies and was a much better choice for my wife than another meatless walking taco!  
That was our third day in Nashville.  Believe it or not, we still have one more to go and I plan on closing that up tomorrow, so stop back and check it out!
---
---
[TEAMUSAhive_footer_bozz.jpg](https://files.peakd.com/file/peakd-hive/bozz/fXpCTKUZ-TEAMUSA-hive_footer_bozz.jpg)
---
All pictures/screenshots taken by myself or @mrsbozz unless otherwise sourced