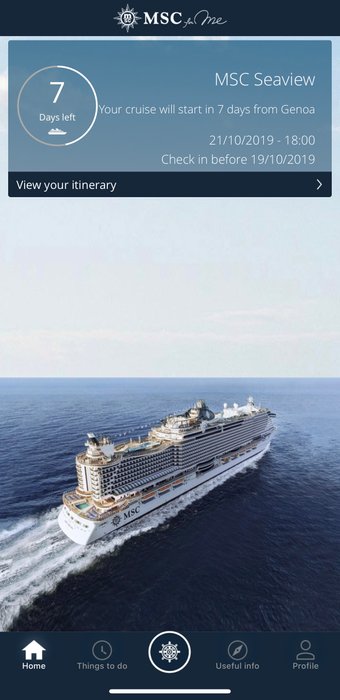 My parents said: just come cruise with us for your fathers birthday and enjoy, but my OCD came lurking around the corner telling me to be prepared.
PRE-PA-RED!! ......
So I just embraced the crazyness, luxuryousness and richness this opportunity is bringing. Its a such a great treat! And with the kids, we just go with the waves ehhh nooo with the flow". Not a bad idea really when you enter a world where towel animals lurk on your bed, or sleep at your pilow, there is so much staff to do all you have to do on your OWN when you are at home, staff for all sorts of chores, and all day can be planned doing things you normally don't do at home. And don't forget the multiple waiters at your table, and all those restaurants.
Life at sea has its own nice but difficult protocol and peculiarities, traditions and rituals. Cruising is a royal way of life on waves. Where you feel like a royal, i remember the blinged new pimped up decor with Swarovski crystal-embedded staircases, last year where i had my queen Maxima moment.
Cruising is certainly a wonderful treat. What other holiday, organises your entire night's entertainment, from pre-dinner drinks to dinner and a cirque the soleil circus evening filling entertainment show? And without you having to lift a finger? Well MSC does that but offcourse there are other compagnies, just i have only the MSC experience ( and i am bias because my friend world there )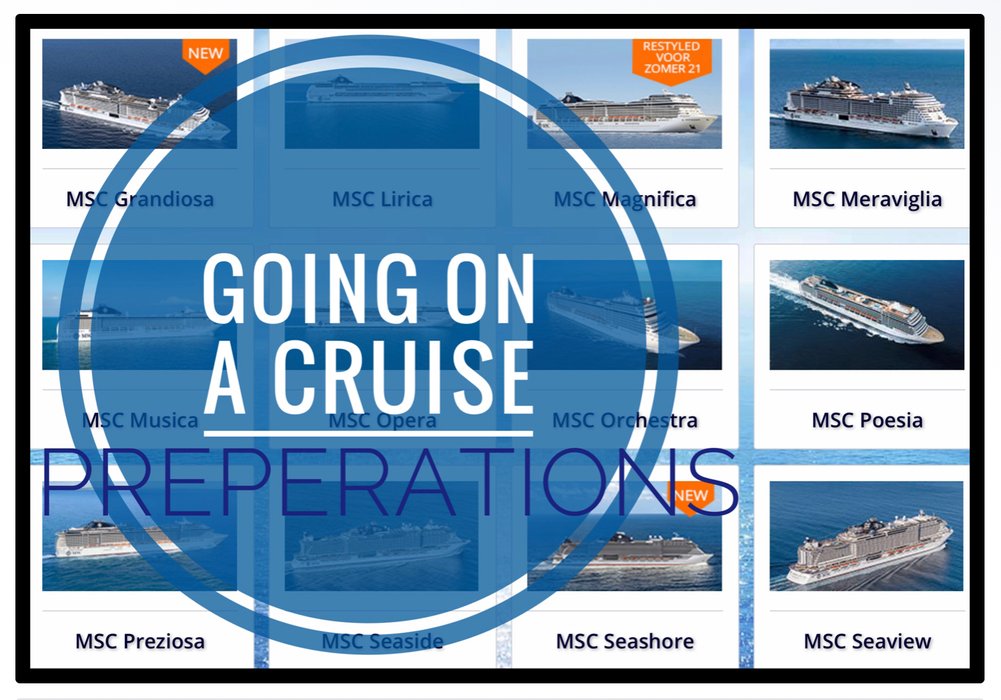 I said, i would do a blog about my preperations, so here are some useful tips and insights into cruising etiquette for the virgin or even veteran cruiser, to ensure the smoothest of sailings. And Offcourse let me know if you have more tips because i still have one week before i sail of to the sun. Usually when i go on holiday( read travel with 5 other members in my family ) it does matter if it is in the winter or in the summer i take two weeks to gather everything we need and try on clothes like bathing-suits or skibgear just to be sure everything will be ok for everyone before we leave. This time we are not newly cruisers so i know what we need, or better said i know what we don't need. We Will be away 8 days so thats the information you need to keep in mind.
We reserved a parking spot at Amsterdam Schiphol because its a national holiday and it might be busy. We are staying in Amsterdam the day before we leave and go sightseeing in Amsterdam, its a holiday so why not.
The most important passports, tickets and bankcards without them you are no where. Normally you only need to take your onboard cruisecard with you when you disembark at a port. Sometimes you may be asked to bring a passport ashore. Then it is nice to have a copy of the passport, so that you always have your data ready if you unexpectedly lose your passport, driver's license or identity card. But that is not only when you cruise, this is always the most important to start your trip. I ordered keycords for the shippass for the kids because they cannot loose it. ( I have a my handbag with all a mum needs to have on her )
Powerbooks and chargers The number of sockets in most cabins is limited to two. And then one of those two is also a 100-volt socket. This means that you have to be smart when it comes to charging devices such as telephones, laptops and cameras. Does the light in your cabin only come on when you put your board card in a holder? Bear in mind that you cannot charge devices even when you are not in the cabin, for example do this at night. And i am bringing anight light for the kids, they need that to go to the toilet without bumping into a wall or suitcase at night.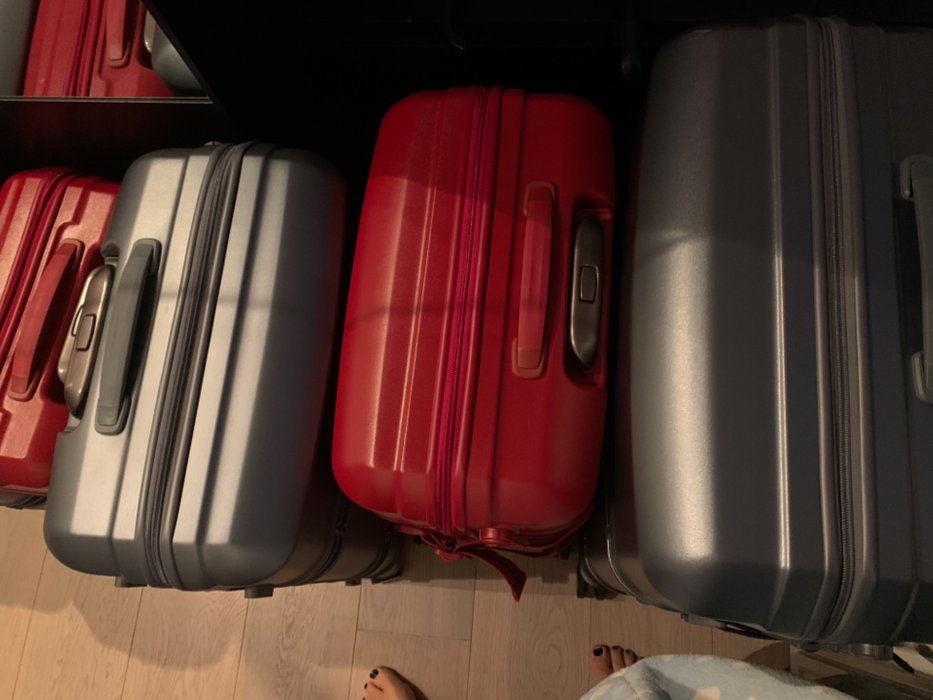 Suitcases Hard suitcases are of good quality and keep your clothes great while travelling and and we have series we take. Big, medium and small. And on board or in a hotelroom i put them in eachother like a Marushka doll. The disadvantage is that they weigh more. Ask you travel agent if you can being 20, 23 or 25 kilogram. When have 25 per person plus 10 kilogram hand luggage. A good option is a suitcase with small wheels. Handy for a a cruise it is best to bring 1 or 2 suitcases and 1 hand luggage.
Which clothing is best to take on a cruise? Black tie, formal, informal, semi-formal, casual, gala, smart casual, sporty, swimwear?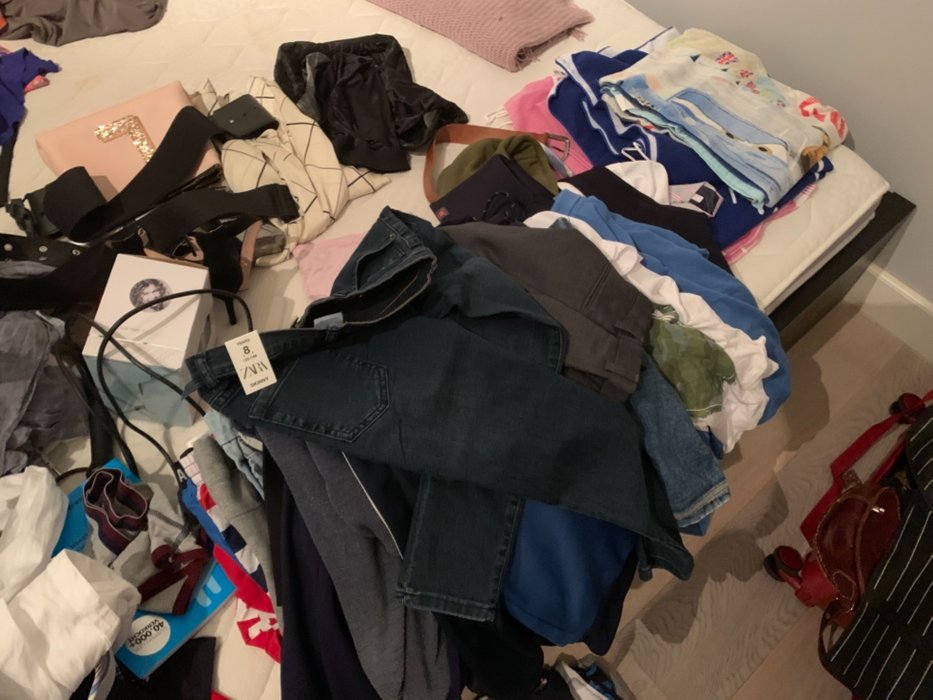 And what does that mean semi-formal, gala or black-tie? Before you start to pack, you should first inform yourself about the clothing regulations of the shipping company. These can vary widely. Some cruises are very casual and informal. Others are more elegant and chic. In most cases it is a mix of both. Therefore, also take a mix of clothing with you. Maybe you eat in a luxurious restaurant or meet the ship's captain. I cant wait to wear the beautiful dresses i normally only wear once a year. The boys have a suit and little bowties.
Like we did the first time, and will be doing this time. You will also discover new cities and places and occasionally blow out next to the pool or spa. Maybe you use the fitness, or want to jog round the ship for the daily @actifit blogs. So being your fitbit. Keep in mind that it can be chilly on the high seas in the evening. Air conditioning is also used inside. Handy during the day, but sometimes fresh in the evening. Bring dressed and sturdy shoes. A pair of slippers can also be useful, when going to the spa or pool. Mostly there is a bathrobe in the room. If not you can request one.
Cruise checklist If you make a list in advance, you are less likely to forget something. But even if you forget something small it is not a disaster. On board and in the cruise ports there are plenty of shops where you can go for bathing clothes, hats, sunglasses, makeup, care products and with the new rules it's also a thought to buy there instead of bringing it with you.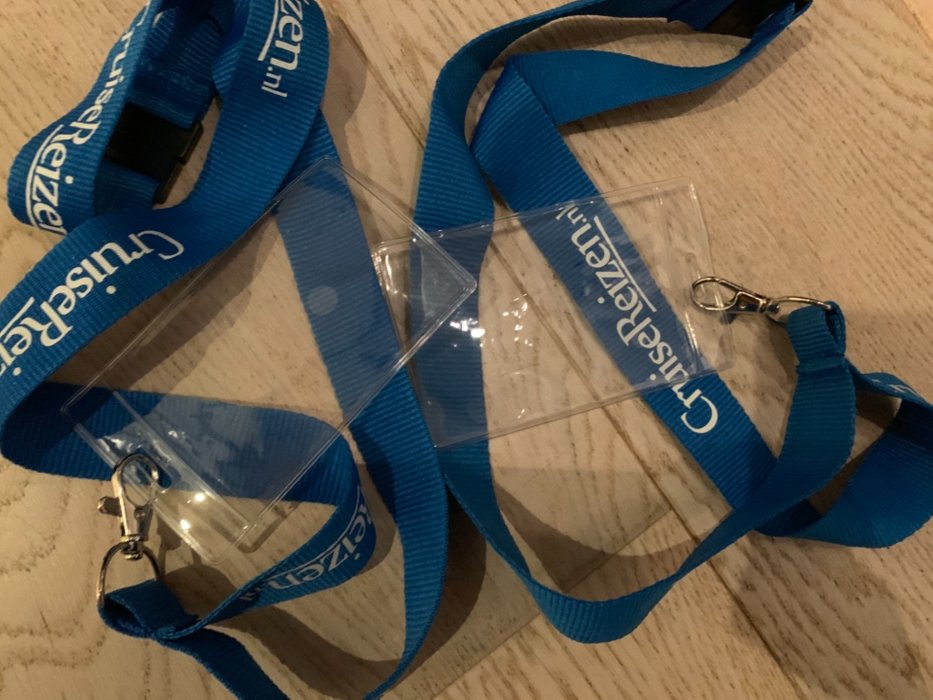 Packing list : Passport, identity card, tickets, cash, credit cards, driver's license, travel insurance,Camera, camera lenses and fisheye, batteries, chargers, power banks, extra memory card for digital camera, Mobile phone chargers, swimwear, shorts, underwear tops, t-shirts, socks, bathslippers and walk/running footwear, Travel guides, information about the ports and excursions, hats, sunglasses, sunscreen, Evening wear, gala dress, bow tie and purse, elegant shoes, rain clothing or little foldable umbrella, pashmina or scarf to wear over your shoulders in the evening or visiting religious buildings during excursions during the day. Mini makeup set , curlers, medicines, small bag , dry important and a easy forgotten Binoculars(handy for excursions or on the open sea) laptop , small travel iron, Air freshener, for shoes or if you don't like the smell in the cabin, a Book, magazines. Driving license and for me very important my own brand chewing gum !
We are going for my dads birthday so i also bought garlands, balloons and candles for the cake that I can order on board as a surprise, and a sign with 70 years, for the cabin door. So if you are celebrating bring your own garlands etc.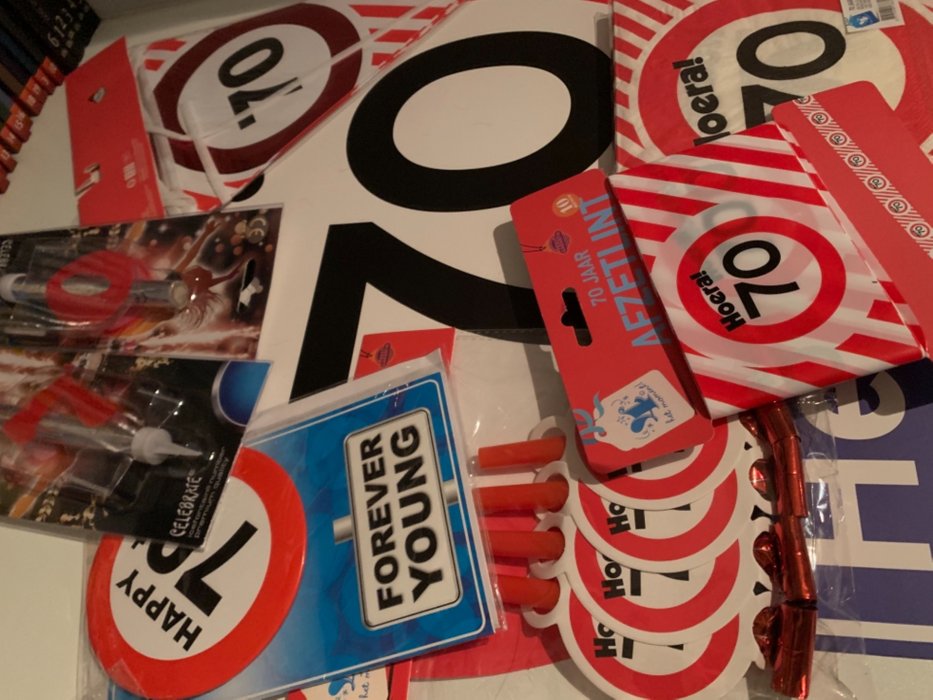 Last tip, you have to put preprinted tags on your suitcase when you enter the port. I bring a roll of tape with me to plasticize those tags. Paper rips easy and than the cabin number is not on the suitcase and it will take hours before the suitcase arrives in your suite.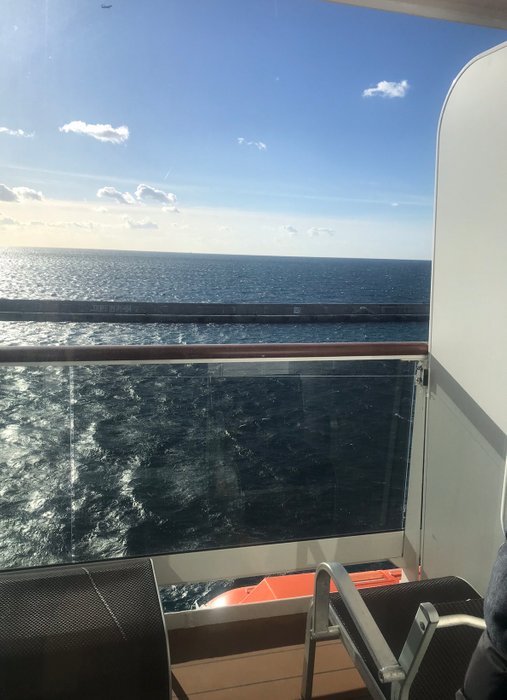 Again OCD is kicking in just thinking of that..... I think i am ready. The @dogsofsteemit Will be at their doghotel and my friend is taking care of our house. I AM ALMOST READY TO SAIL OF INTO THE SUNSET .........
### The photographs are mine made by me with camera or phone, test os by me in my own experience and information from the cruise company MSC cruises en Cruise travel.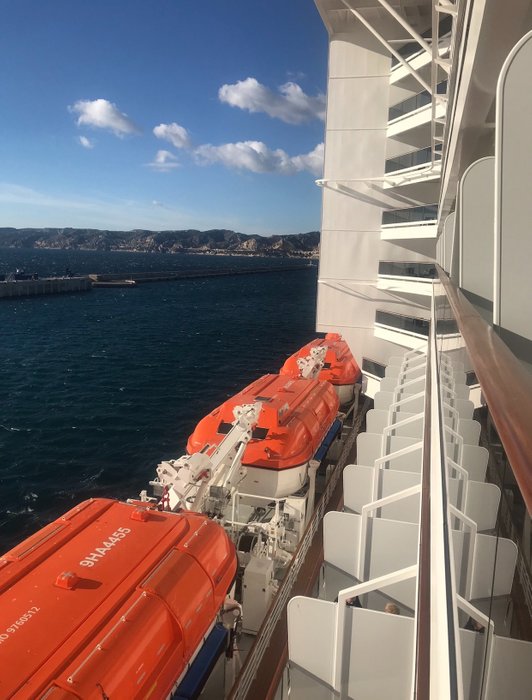 ### Thank you for stopping by, its highly appreciated, and please let me know your vision on steemit life in general.
### Please remember, Focus on Being creative instead of being busy !
- "Consistent Actions Create Consistent Results"
- "Not everyone is a blogger but everyone has something great to offer"
![Power House Creatives Logos FINAL.png](

)
*Lover of Life and L❤️ve in General - @brittandjosie*
I fully support witness and developer group @blockbrothers for the Steem blockchain. If you want to support them, they would appreciate your vote [here](https://steemit.com/~witnesses).
They build Steemify, a notification app for your Steemit account for iOS.

Get it Here:

![Power House Creatives Logos FINAL.png](

)
# Member off the :
### #heyhaveyamet #steemterminal #powerhousecreatives #needleworkmonday and #payitforward
and on Discord @ brittandjosie3488
Sources used : My own private stock collection, Pixabay and Pexels and with others its mentioned in my blog.
# I would like to thank You for Reading my blog but Feel free to leave me any feedback.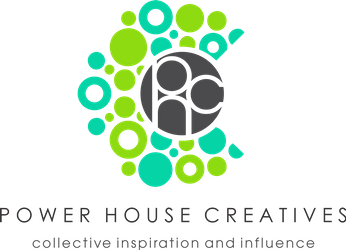 If you want to learn more about either of these projects, please visit:
@heyhaveyamet
or
@steemterminal
#marlians, #neoxian, #creativecoin #palnet