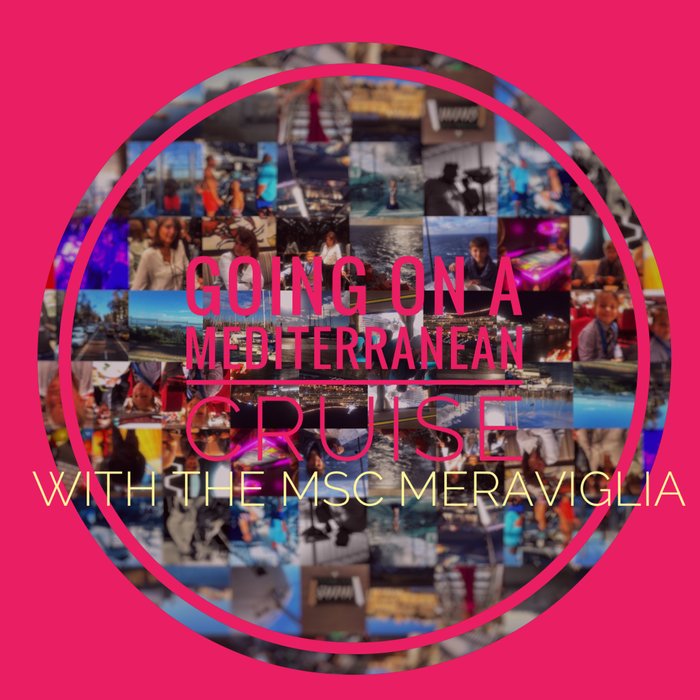 We are going on a European sea cruise with MSC Cruises in about three weeks and today we are looking for tips and must see's for the holiday. Here we go again. I have done over 600 - 4 o'clocky's *- My signature daily blog ! I know alot of you read it and that gives me the drive to be in your life with My thoughts and ideas every day 😉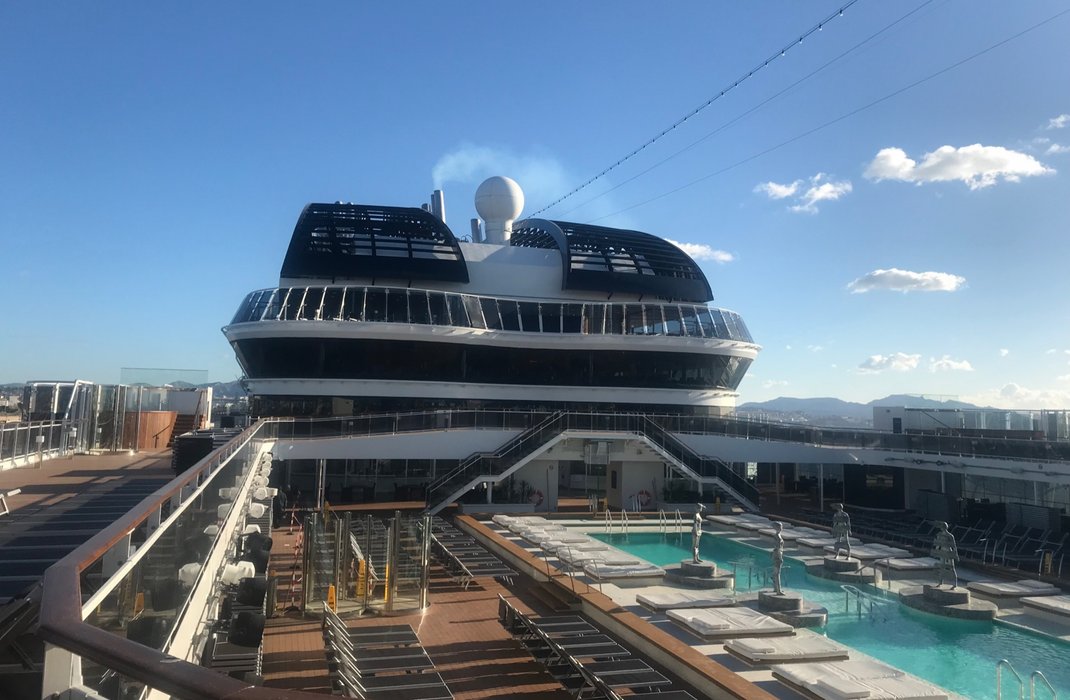 Cruising WOW ~ This is My 4 o'clocky for today. We are celebrating life and my fathers 70th birthday, and instead of giving a party we are just going with the eight of us On The MSC SEAVIEW to sail the Mediterranean. For 8 days, so we will have to see how that will be with my obligations and my blog behaviour, BUT no holiday ever stopped me from that so. It will be a travel feed week.
It's not the first time we are going so we sort of know what we are going to experience. In the week we are going we have a holiday in Holland , so we leave on Sunday and will back on Monday.
BLOGPROMISES ~ IN THIS BLOG I WILL TAKE YOU ON OUR FIRST TRIP WITH THE MERAVIGLIA, AFTER THAT I WILL DO A BLOG ABOUT PREPERATIONS, THE MUST DO'S AND NEVER DONT'S FOR THE NEW CRUISE, AND OFFCOURSE DURING OUR TRIP I WILL BLOG ABOUT OUR EXCITING ADVENTURES AND LIFE ON BOARD.
We made this trip a few months back and it was memorable. A friend of mine is CFO at MSC SHIPPING NL, so she could recommend the best one to go on and our choice was the MSC MERAVIGLIA and we would ship in from the Cruise Terminal mole Leon in Marseille, France. A winnen if you ask me. Georgeous ship and brand new.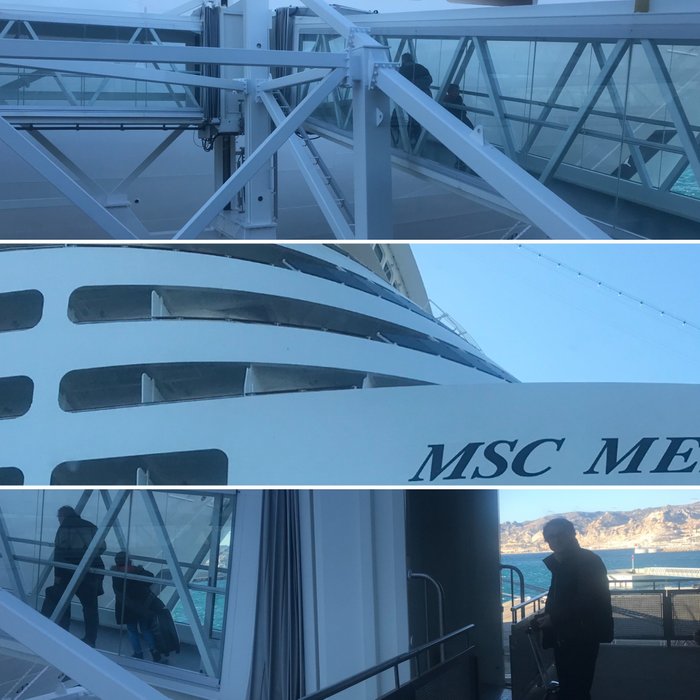 When you enter the port and the terminal to the ship you have to leave your luggage and offcourse go through customs before entering the ship. When you go on board your picture is taken, and with kids you go to a family incheck area. When all the official things are taken care of you can go to your suite and after that you need to go to the safety exercise. After that we were set to go. This is the video from the company we are cruising with. ( source is www.msc.com )
The Meriviglia cruise took us to Marseille, France ~ Genua, Italy ~ Civitavecchia, Italy ~ Palermo, Italy ~ La Valetta, Malta ~ Barcelona, Spain and one day at sea before we went back to Marseille for our flight back to Amsterdam.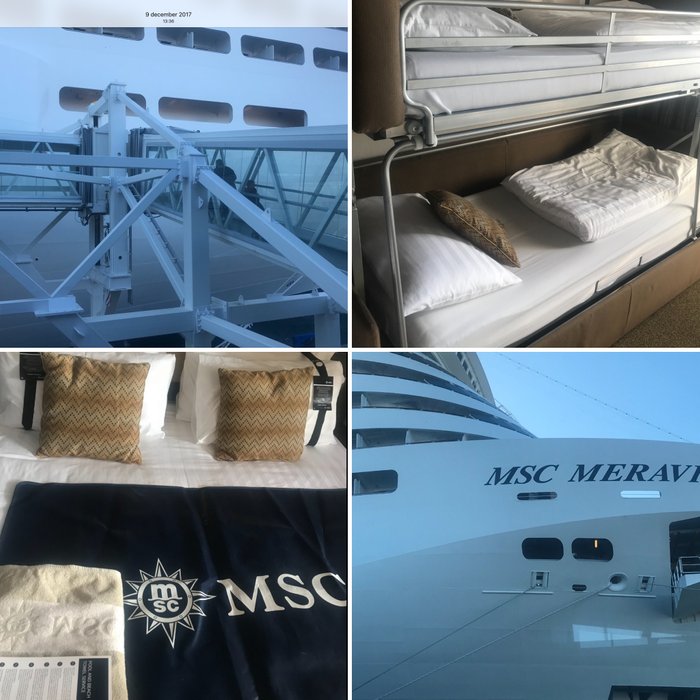 The possibility to travel this way and see so much in 9 days is so grand, i feel blessed. This ship is a dream. It has 20 decks, 2244 cabines and has room for 5714 guests. We had dinner at special restaurants but we travel with kids so we did the buffet aswell, so they could eat what they saw and choose themselves. Parents travelling with kids know what i mean. We had a balcon (FANTASTICA) room / suite and stayed at the ouside of the ship and were at level 11. The kids had a bunk bed and the room was very nice with excellent roomservice, towels and for all the other needed services. All in blue, beige and white. There are so many bars and restaurants, like the teppanyaki, and the grill restaurant. You can Imaging I gained some weight that trip.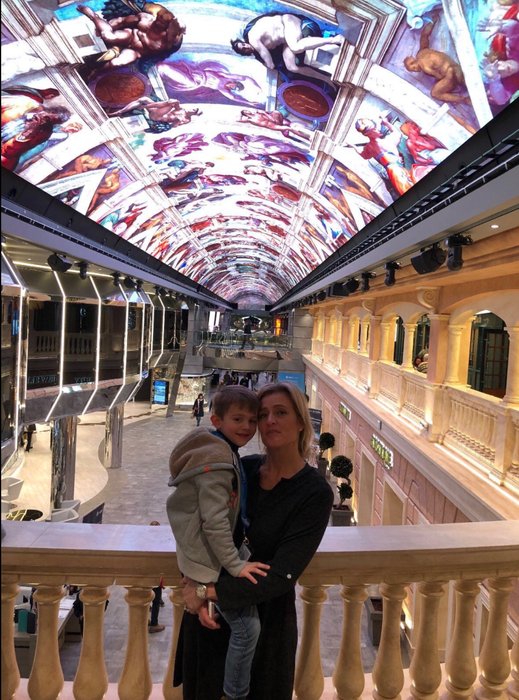 We made alot of memories and had a special Captains Gala Dinner. But again the multi-gastronomic buffet that is open 20 hours is the favorite of the kids. Also for the kids the entertainment was massive. Bowling, racing, 4 D, Playstation room and a giant top deck pool. With the wickedest slides. We also went to Cirque du Soleil in a Broadway theatre. Again this is such an adventure.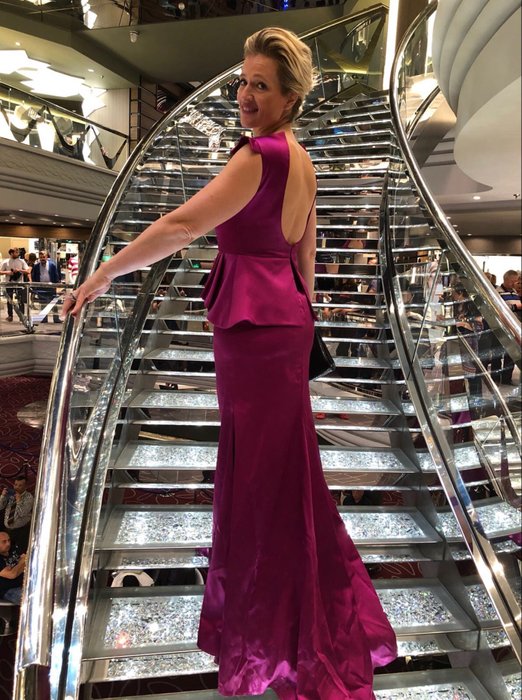 For this trip we took the kids from school, and brought homework. And went in the lowseason ( outside the dutch kids holiday ) that is the best pricewise. Its worth all of the money you have to pay and outside the ship you can do just as many trips or excursions as you want. Prices depend on what you want, how long and where. Online is so much available and thank God for TRIPADVISOR.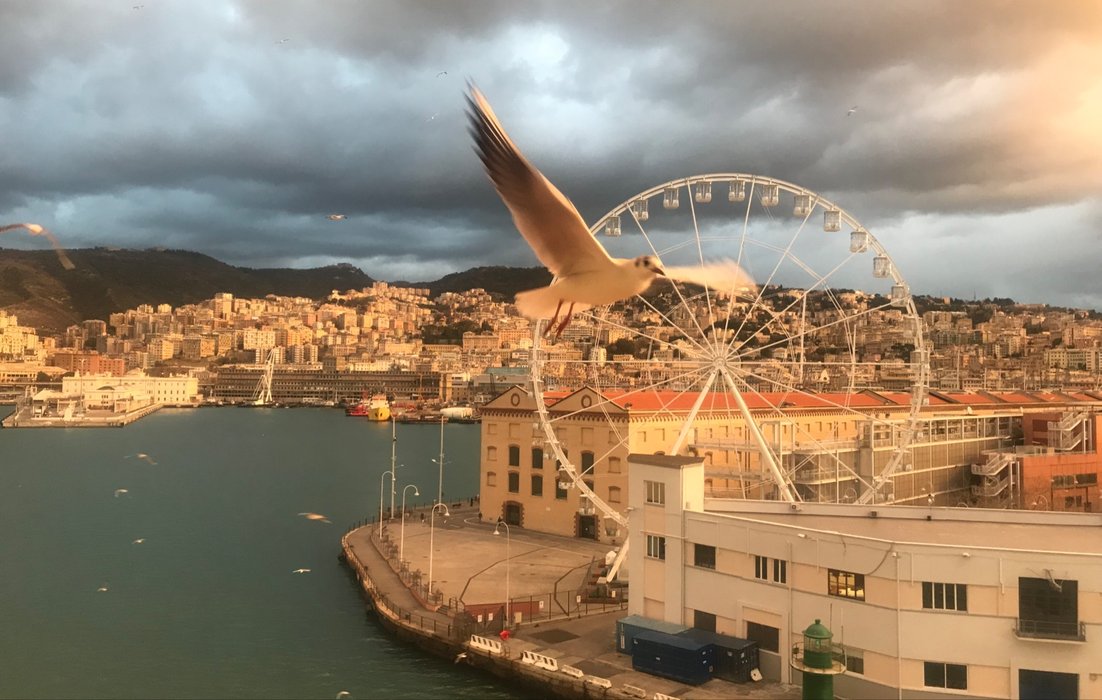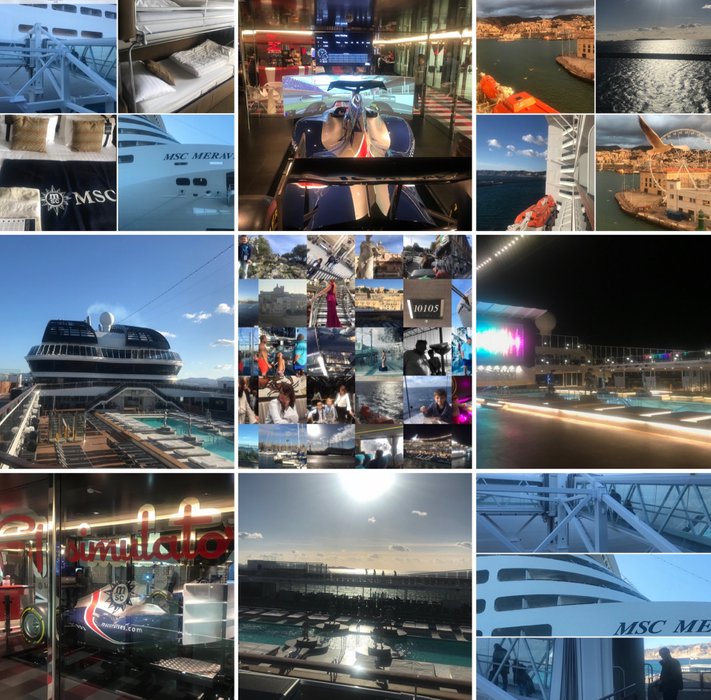 THIS WAS MY FIRST BLOG ABOUT THE MERAVIGLIA, AFTER THIS ONE I WILL DO A BLOG ABOUT PREPERATIONS, THE MUST DO'S AND NEVER DONT'S FOR THE NEW CRUISE I WILL TAKE IN TWO WEEKS, AND OFFCOURSE DURING OUR CRUIS ON THE MSC SEAVIEW, I WILL BLOG ABOUT OUR EXCITING ADVENTURES AND LIFE ON BOARD, AND ON EXCURSIONS.
❤️
**Thanks for stopping by, its appreciated **
And remember Focus on Being creative instead of Being busy !
**- "Consistent Actions Create Consistent Results" **
- "Not everyone is a blogger but everyone has something great to offer"
*Lover of Life and L❤️ve in General - @brittandjosie*
I fully support witness and developer group @blockbrothers for the Steem blockchain. If you want to support them, they would appreciate your vote [here](https://steemit.com/~witnesses).
They build Steemify, a notification app for your Steemit account for iOS.

Get it Here:

Member off the #steemitmamas #steemterminal #powerhousecreatives #needleworkmonday and #payitforward and on Discord @ brittandjosie3488

Source my OWN pictures, and the video is by MSC MERIVIGLIA via YOUTUBE

I would like to thank all my STEEMIT friends who have been supporting me. Feel free to leave me any TRAVEL Feedback, OR YOUR VIEW ON ME.