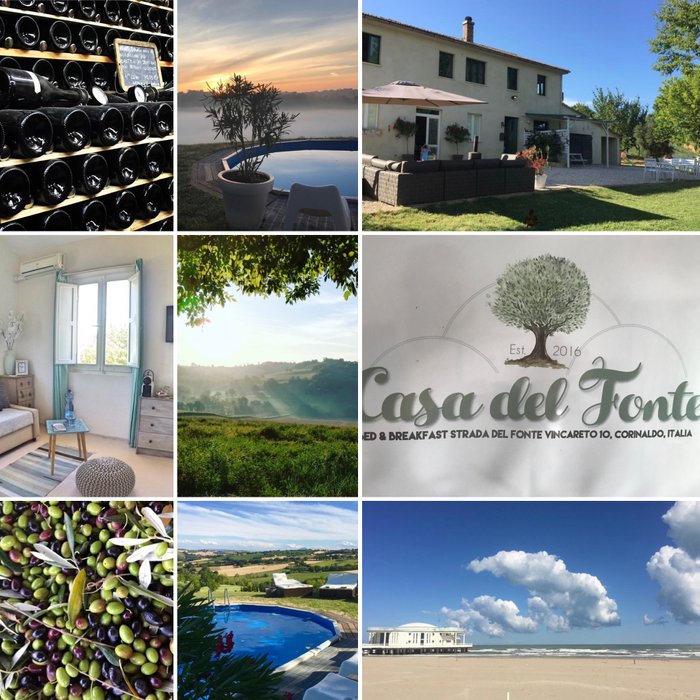 When your friends decide to follow their dream and start over in another country that will frown your wenkies just a little, but that actually happened to us. Friends of ours and of my parents, left Holland to go to the beautiful Italy. They had a dream to start a beautiful bed and breakfast and while the kids were still young 2,5 years ago they said we have to go now, or we will never ever go again. They sold everything they had in Amsterdam and went to Corinaldo, in Le Marche near the coast of Italy. The dream of starting a bed and breakfast was born a few years earlier and the love for Italy was there ever since they were kids and went to Italy on holiday. I say YOU GO GUYS .... we love you for going after your biggest dream.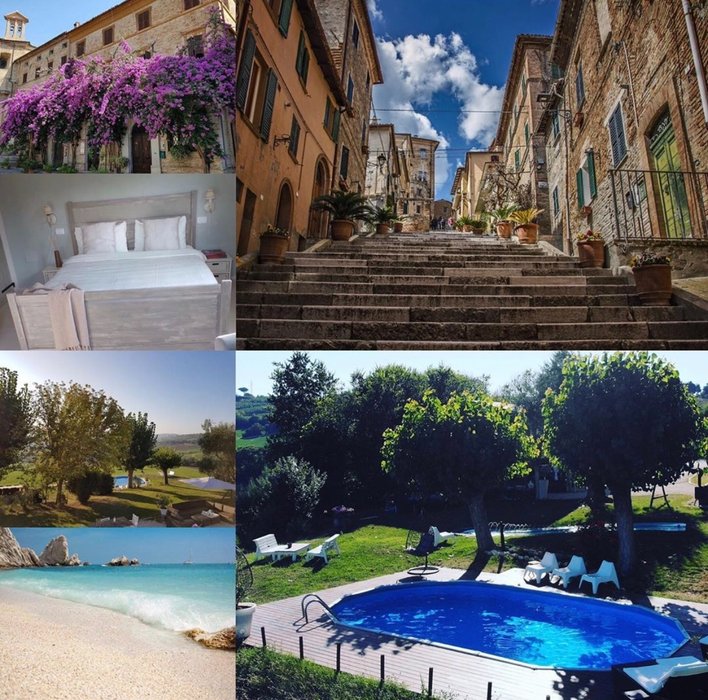 #source
Instagram account casadelfonte
Between Urbino and Ancona, just 15 minutes drive from SENIGALIA and the Adriatic Sea and about 35 minutes from Apennines lies in the beautiful medieval village of Corinaldo. There they started the small-scale Bed & Breakfast, It is called Casa del Fonte. Casa del Fonte is an old farmhouse on a dead end road, so no traffic, but with a large garden full of fruit trees and flowers. And even a truffel part in the garden.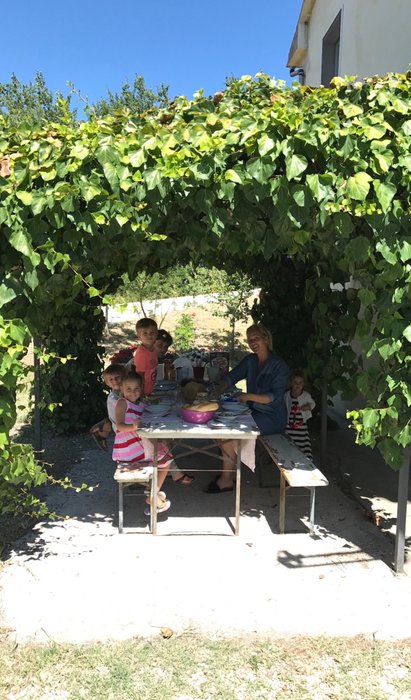 The accommodation has an apartment, two B&B rooms and a lovely swimming pool with a breathtaking beautiful view, that made us fall in love immeaditely with this place and the surroundings when we went to visit. I want to be SAN Italiaan lady in a next life :)
We fell in love when we were at this beautiful house and its unique environment. Claire and Micheal our friends are real " lovers of life", la Dolce Vita, hospitality, cosiness, beautiful surroundings and delicious food and wine that's exactly what they gave to us and to the guests that have visited the last two years.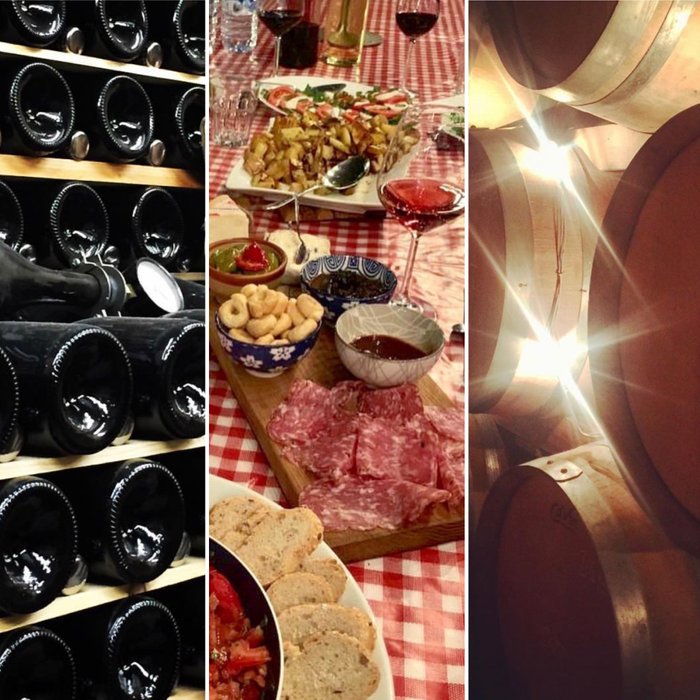 So if you are looking for Italian sun, sea, beach, good food, or just very active walking, climbing, cycling, horse riding or even more cultural, looking for where the Renaissance started, visiting medieval villages their Bed & Breakfast has all that. ( Sorry if my first ever blog on travelfeed.io is one of Free publicity )
Casa del Fonte is located centrally and When dreiging through the mesmerising country being in a car isnt bad at all. In 15 minutes you are in the bustling seaside of Senigalia with many fantastic seafood restaurants and nice markets. Which reminds me i could do a blog about the medieval market we visites there. But that can be done later in my steemit life. Within 40 minutes you walk through the picturesque Urbino streets in the footsteps of the famous Renaissance artist Rafael.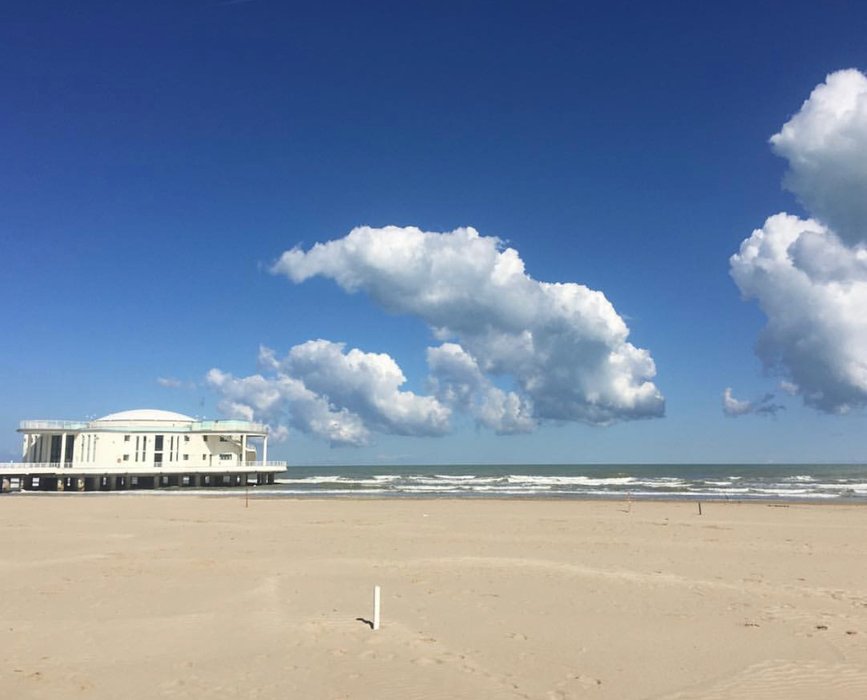 Ryanair flies out to Italy very cheap from different destinations allover Europe to Ancona, which is only 35 minutes away from this wonderful place. KLM, Alitalia and Transavia fly from Amsterdam to Bologna, which is 2 hours away. Driving is also an option, cars have a special place on the property. I say a perfect gettaway if you want a ( romantic ) break.
The newest possibility is to get married at Claire's. She has a great talent for organising parties and this is right up her sleeve, and its possible to come with the family and all stay on the same property. With the glamping tents as a addition to the house and rooms.
Get married the right way.... in bella ~Italia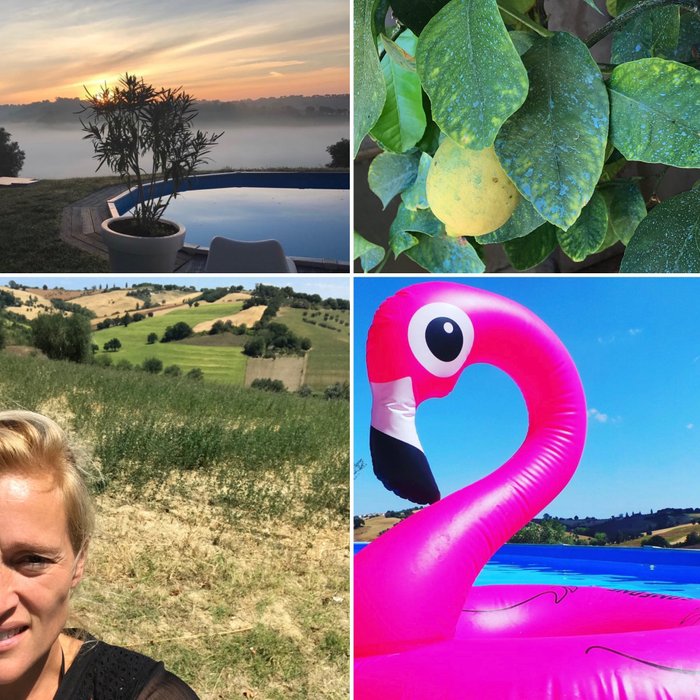 She offers everything and after the ceremony taking pictures is breathtaking and will make a lovely memory complete. And you can make your OWN olive pil or go on a hunt for truffels with the bridal party.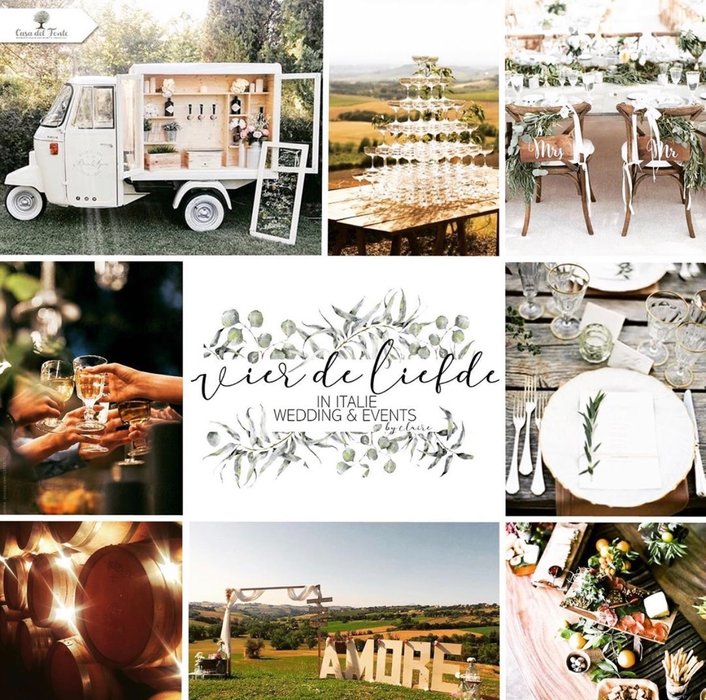 We were already married and just had fun, drinks and the loveliest food ever, fresh from the garden and the neighbours. Again if you want a lovely place with ever so lovely people please go to them and let me know, so i can blog about it hahahah. Ciao bella buone vacanze........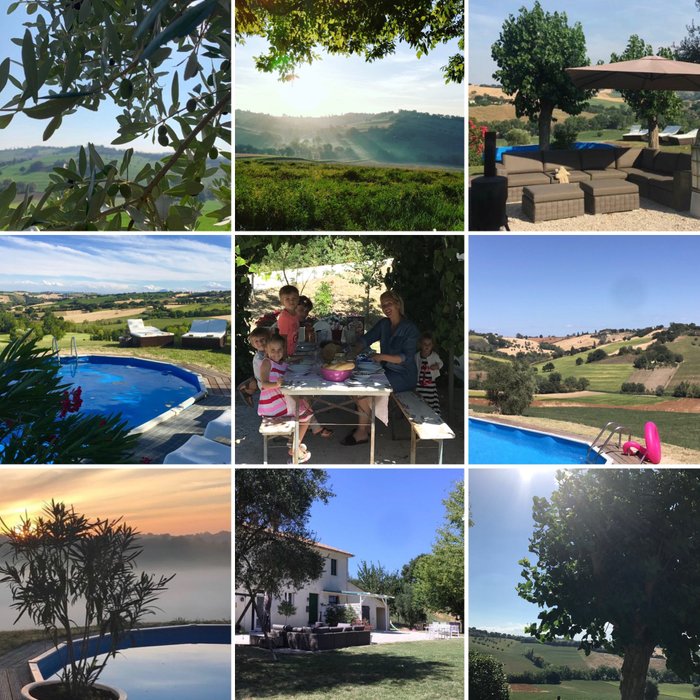 #sources my OWN pictures and the pictures of Claire from casadelfonte with permission for more info www Casadelfonte.nl or Instagram casadelfonte or me if you ever think otherwise !
Thanks for stopping by my travel memories and thoughts, its appreciated
And remember Focus on Being creative instead of Being busy ! Or become a #powerhousecreatives
- "Consistent Actions Create Consistent Results"
- "Not everyone is a blogger but everyone has something great to offer"
Lover of Life and L❤️ve in General - @brittandjosie*
"https://steemit.com/@brittandjosie"


I fully support witness and developer group @blockbrothers for the Steem blockchain. If you want to support them, they would appreciate your vote [here](https://steemit.com/~witnesses).
They build Steemify, a notification app for your Steemit account for iOS.

Get it Here:

Member off the #steemitmamas #steemterminal #powerhousecreatives #needleworkmonday and #payitforward and on Discord @ brittandjosie3488

Sources used : My own private stock collection, Pixabay and Pexels and with others its mentioned in my blog.

I would like to thank all my STEEMIT friends who have been supporting me. Feel free to leave me any feedback.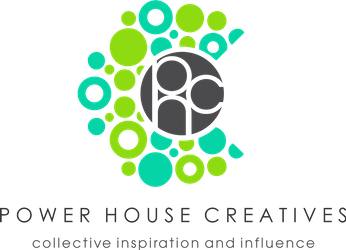 #marlians #palnet #mediaofficials #neoxian