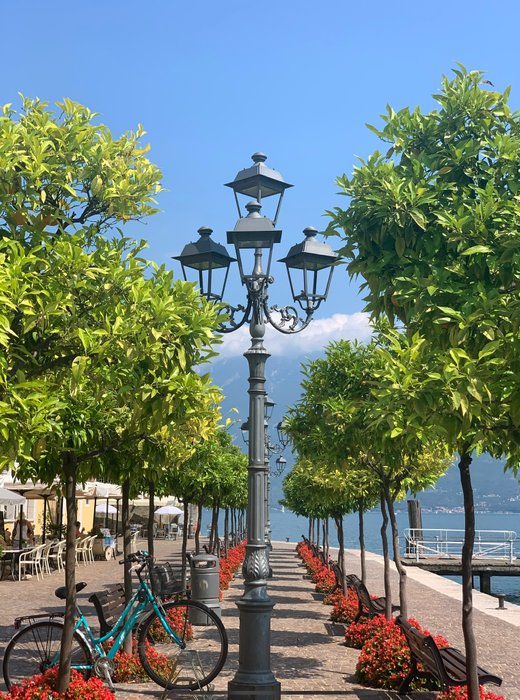 We went to Gargano and that is where I photographed these beauties for #treetuesday. I always love photographing nature and Italy is the best model to do so. So in this blog I combined #travel, #shopping, #treetuesday and #shadowhunters, once a Hive and Travelfeed addict always a Hive and Travelfeed addict. 
Italy by boat, very posh I know but my dads is a boat man, so off we went. We visited many villages and the fact they all are different in charm is such a treat. Its such a nice way to spend your holiday if you can, rent a boat. We also saw a lot os people Supping, on a surfboard with paddle. But with kids thats a bit difficult.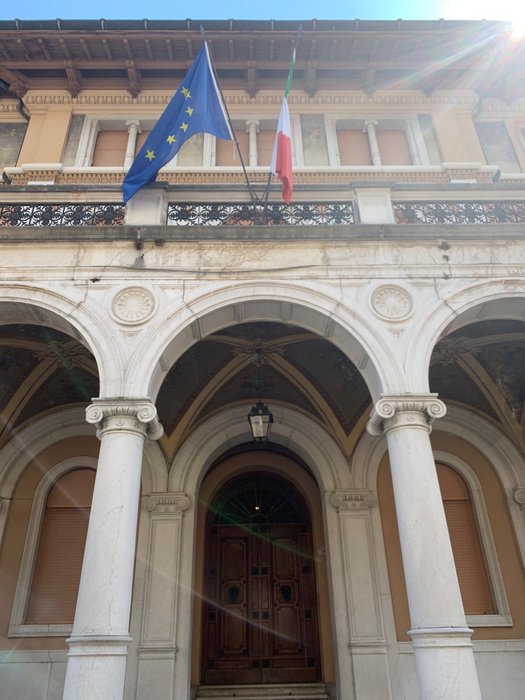 From Desenzano del Garda by water its about 50 minutes sail to the quiet city of Gargnano. Its beautiful and the boat can be left at the center of the shopping and dining area.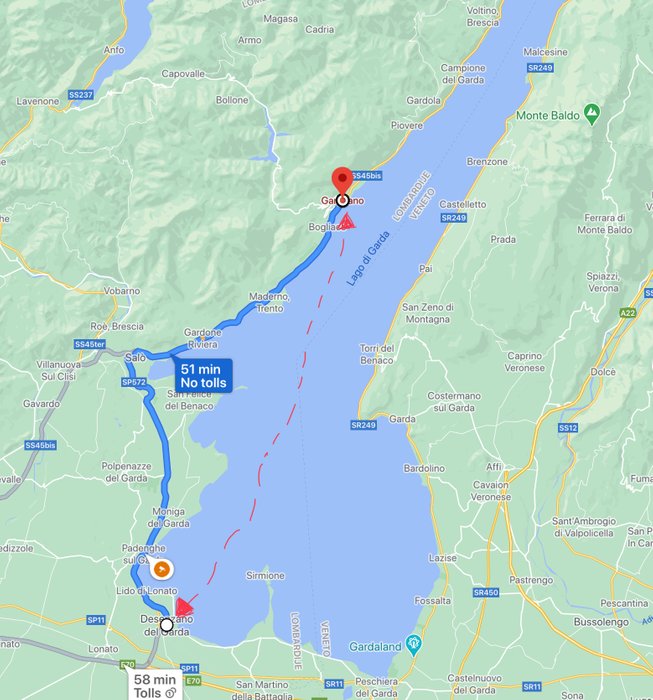 From Desenzano del Garda by car its about 58 minutes to the quiet city of Gargnano. The car can be left at the beginning of the village in a parking area.

Gargnano is a sweet municipality consisting of thirteen small villages on the west side of Lake Garda. These lakeside villages have retained their typical picturesque character of the old fishing villages. From the water its great to see. The interior of the municipality of Gargnano extends to Lake Valvestino, where you can also swim, walk and cycle. But also the port and the shopping center are great to be beside the water on the muliple terrasses. There is a ferry available, that comes from opposit direction Casteletto.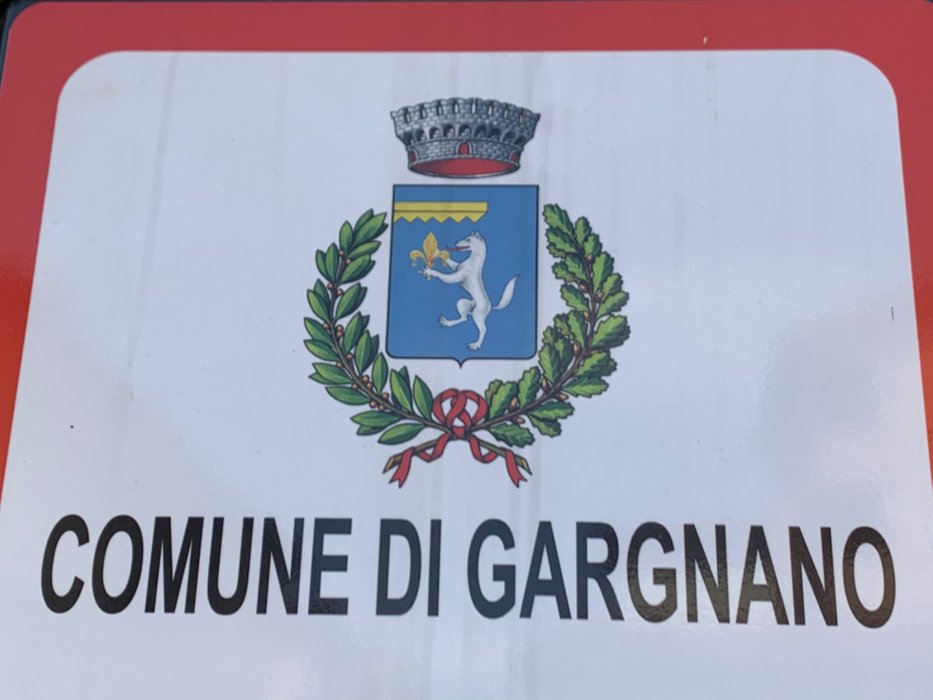 Nature, palaces and villas and the most beautiful church against the hill side of the west side of the village. Due to covid-19 it was very quiet. But that was ok for us, because we are getting use to the mouth pieces and that was not so nesseccary here.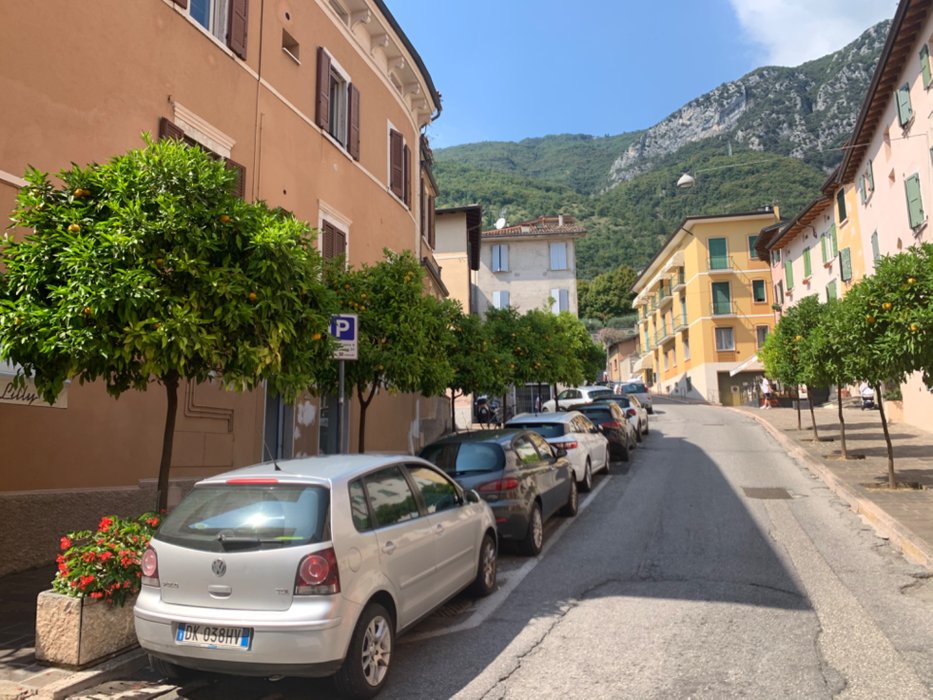 The hamlets located on the side of Valvestino consist of many old, rural houses and narrow alleys. In addition, all villages are connected by panoramic roads. These run through olive groves and past meadows and forests, among other things. And the picturesque back lands with the beautiful gardens also invites you to make excursions by mountain bike, car, on horseback or simply on foot.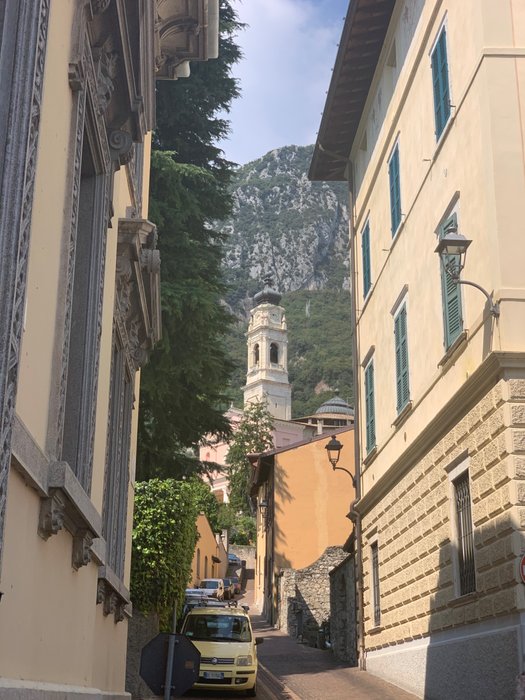 The center of Gargnano offers the tourist many facilities, without losing its peaceful character. It is pleasant here and especially in the evening there is no big crowds. This way you can enjoy the atmosphere on a terrace. The village is also rich in art and architecture. For example, there are many historic villas, palaces, beautiful churches, gardens and a lush vegetation of lemon trees, olive trees and adelfas. And the orange trees, from the first pictures.
And just outside Gargnano are the two Villa's. The villa's Feltrinelli were used by dictador italiano Mussolini and his family during the Republic of Salò. This happened in the twilight of the fascist regime over Italy. But thats a whole other blog. When you love hiking, this is heaven. A hike of about three kilometers takes you through the olive groves and past lemon trees to Villa Feltrinelli, just north of Gargnano. There are so many hostels, bed and breakfasts and five star hotels. I love the arches, and the architecture of the older buildings. I love the food, the weather, the fashion and the Italians. I want to be an italian in a next life.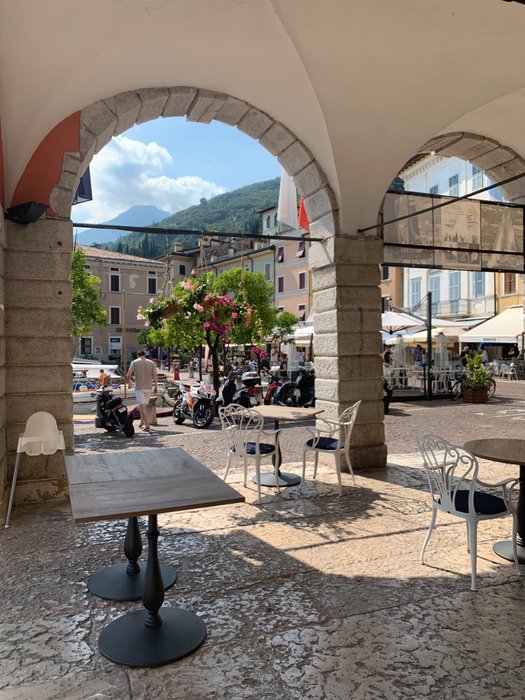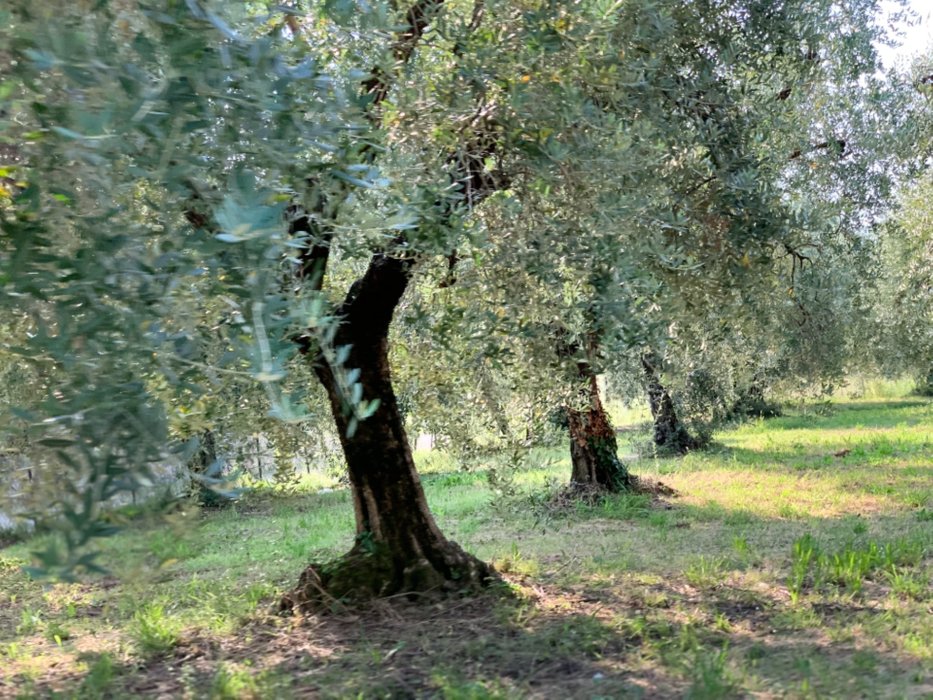 Gargnano is also called the "sailing capital" of Lake Garda. For example, the prestigious Centomiglia Regatta is organized every year on the September and Bogliano. This is the most important sailing race on the Italian lakes.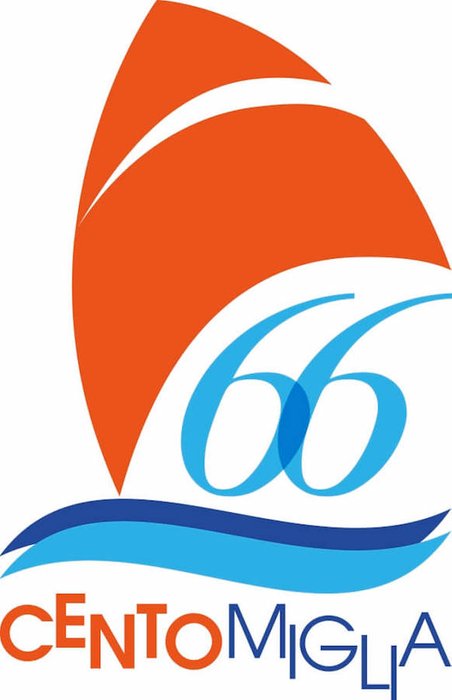 Ofcourse we had dinner, and I had pasta with truffle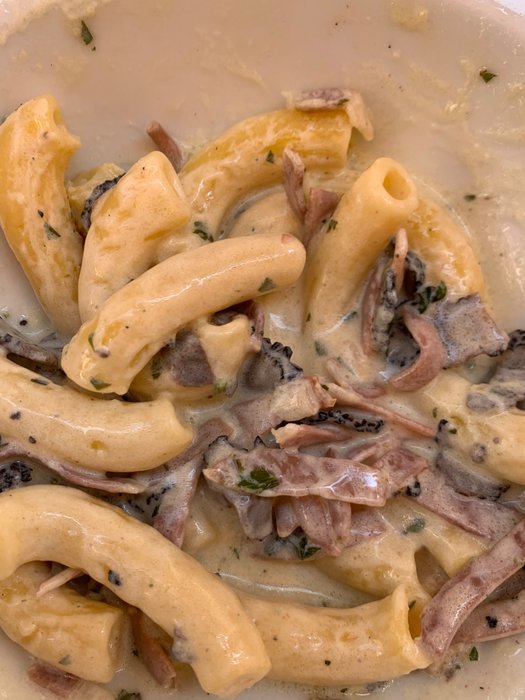 From May to September you can also participate in the Passeggiate Guidate. These are guided walks along special routes to discover the history, nature and traditions of this part of Italy.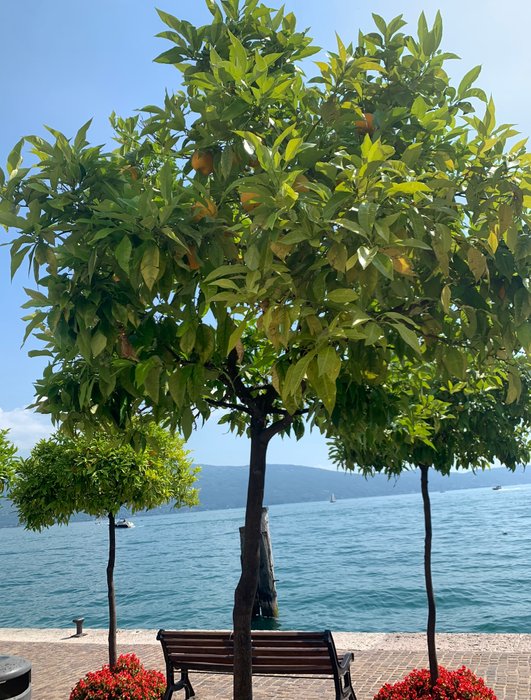 If you ever have the chance go visit the lakes in italy by boat, both private and ferry boats are a great way to travel. The prices are good, and the agriturismos or hotels are for every wallet. Enjoy!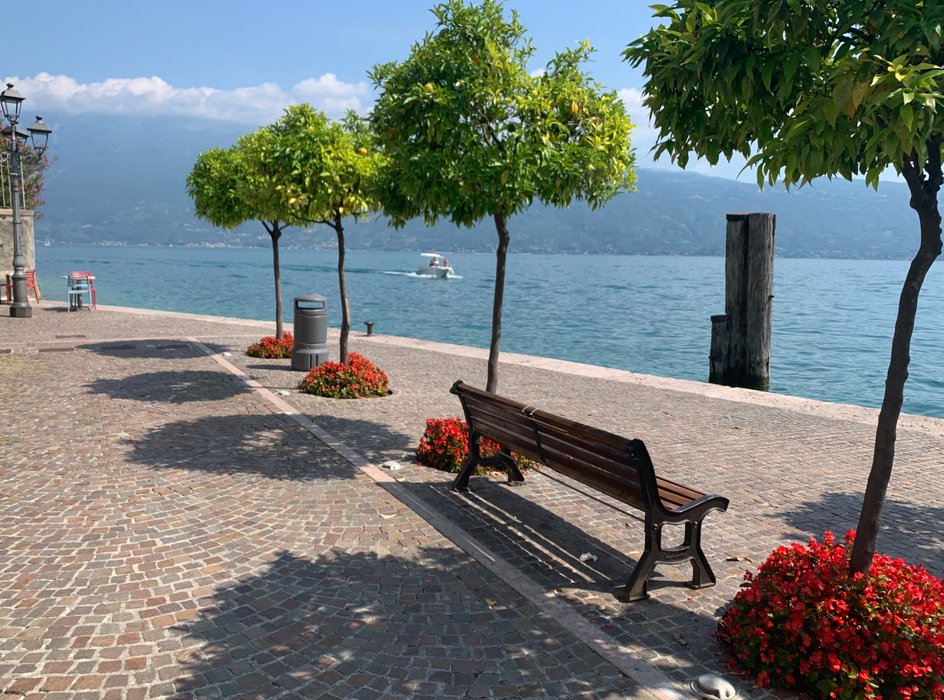 <CENTER> Thanks for stopping by, its appreciated and remember focus on being creative instead of being bee-zy.
Consistent Actions Create Consistent Results.
Not everyone is a blogger but everyone has something great to offer. </CENTER>
<center> Lover of Life and L❤️ve in General - @brittandjosie
<a href="https://steemit.com/@brittandjosie">

I am a proud member off the #theTerminal #powerhousecreatives #needleworkmonday and #payitforward and #steemitmamas. Co founder for @theterminal, @heyhaveyamet and @steem-aide
(c) All images and photographs, unless otherwise specified, are created and owned by me. @brittandjosie originals. Sources used : Pixabay and Pexels and with others its mentioned in my blog. I only use a canon camera and my iPhone.
I would like to thank you for reading my blog, feel free to leave me any feedback, if not, read you next time.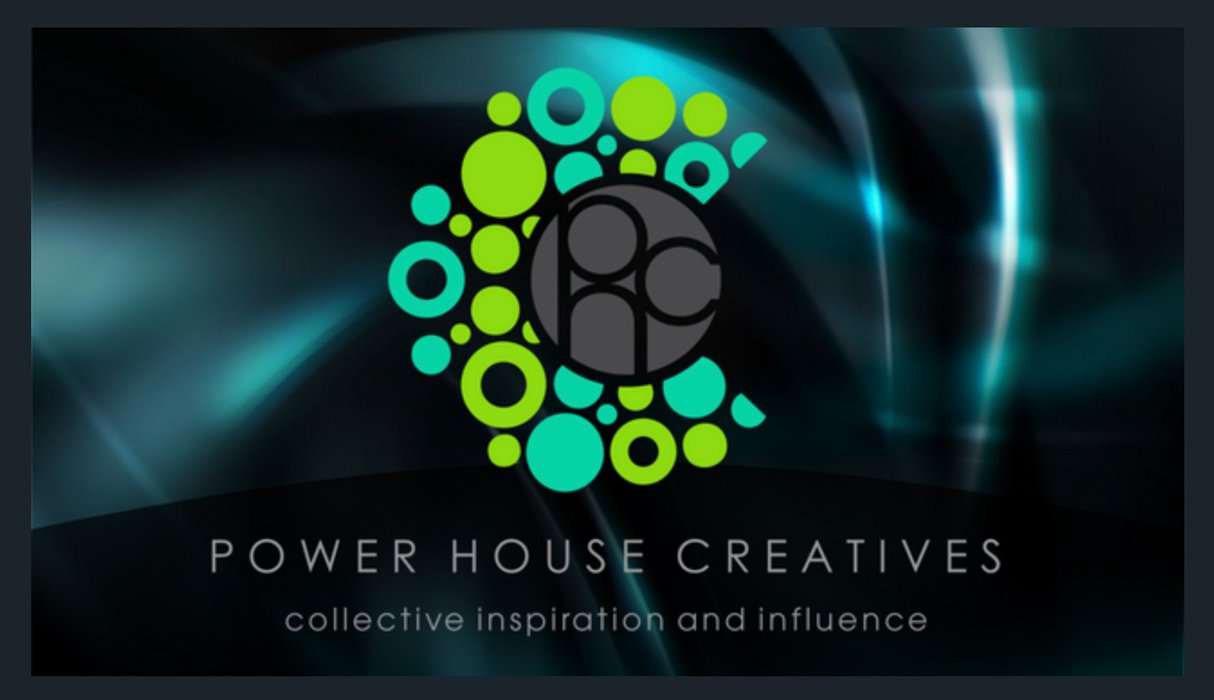 <center><img src="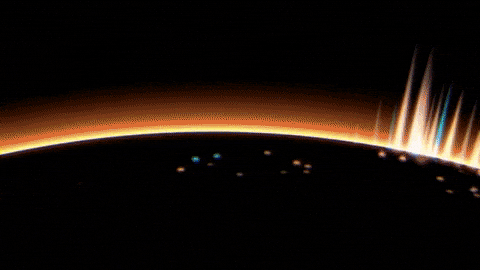 "></center>

<center> Your personal Discord terminal invite : https://discord.gg/XZGPGpz </center>



Blog Date : 8 september 2020