WALKING AROUND IN THE BEAUTIFUL SOLDEN AUSTRIA
When we finished skiing wednesday I decided to do the #wednesdaywalk around town. Its a bit busy because everybody comes back from their day up on the slopes. Because its pretty warm weather There is not alot off snow to consider while walkiing.
For you who didnt read My blogs this week I am in Austria in Solden on a skiing holiday.
Sölden is a municipality at the end of the Ötztal in the Imst district of the Austrian state of Tyrol. Sölden is the largest municipality in Austria in terms of area. With more than two million overnight stays per year and 15,000 hotel beds, Sölden is the second largest tourist attraction in Austria after Vienna. Attitude 1368 m and surfavr area 468 km3
Source : Wikipedia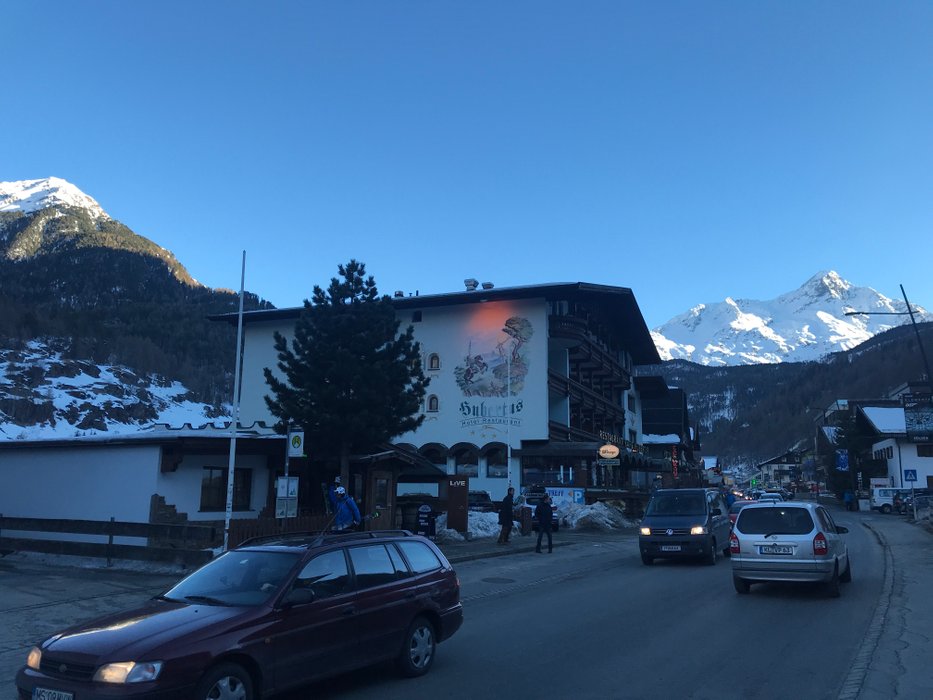 The main road through the village is Nice and broad. The hotels, b&b's, apartments and aparthotels are All along side of the road. And There is enough room to park.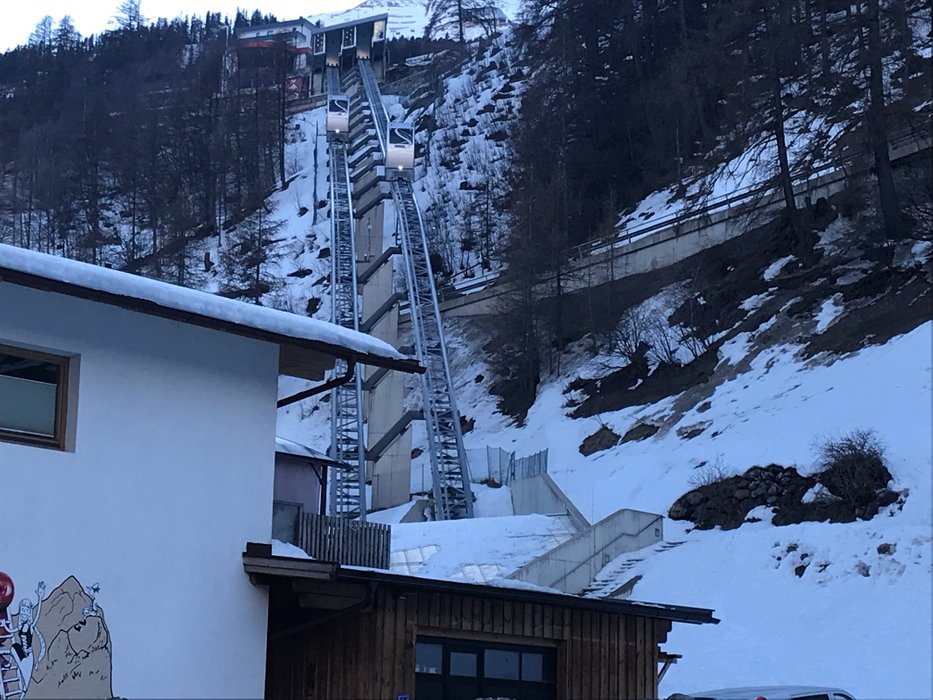 There is a small gondola to reach the higher placed apartments and hotels aswell as to reach the apres ski bars. Its a fun ride and Free.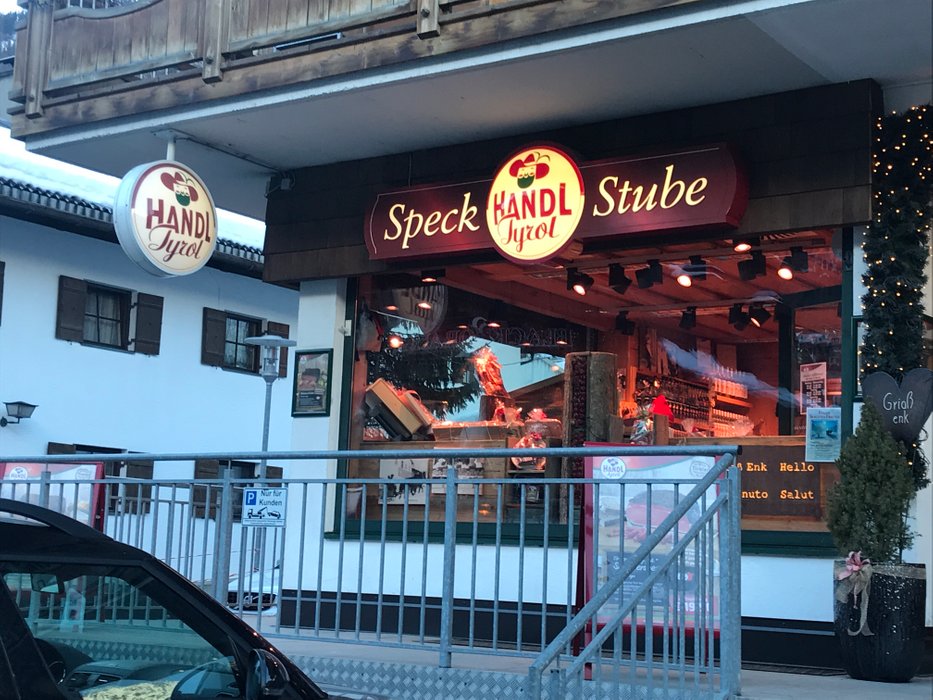 Austria is famous for their speck, in the speckstubes you can buy All kinds off diffrent variaties.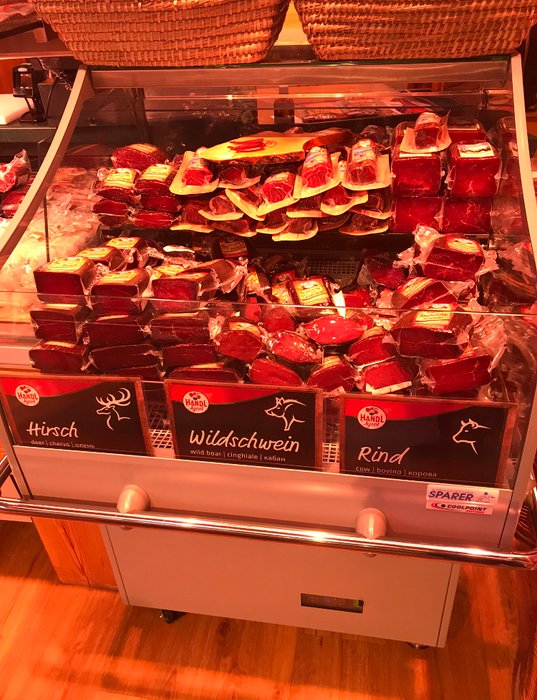 All kinds off sausages from deer, pig or veal.
They got Nice presents too. I looked around and bought one for My dad.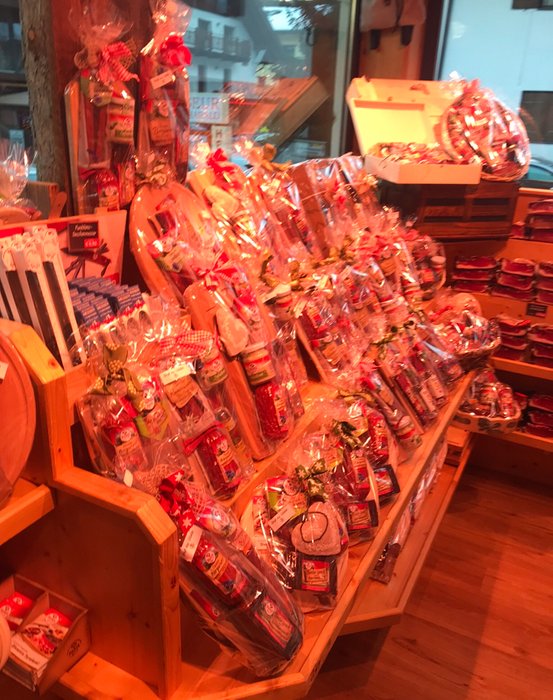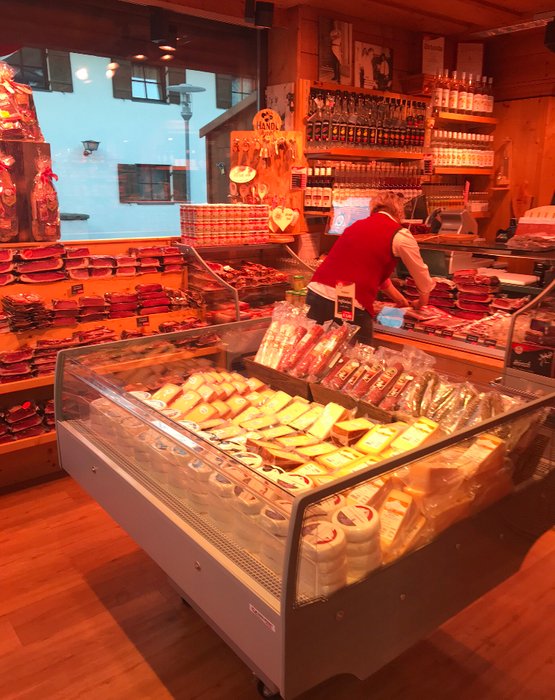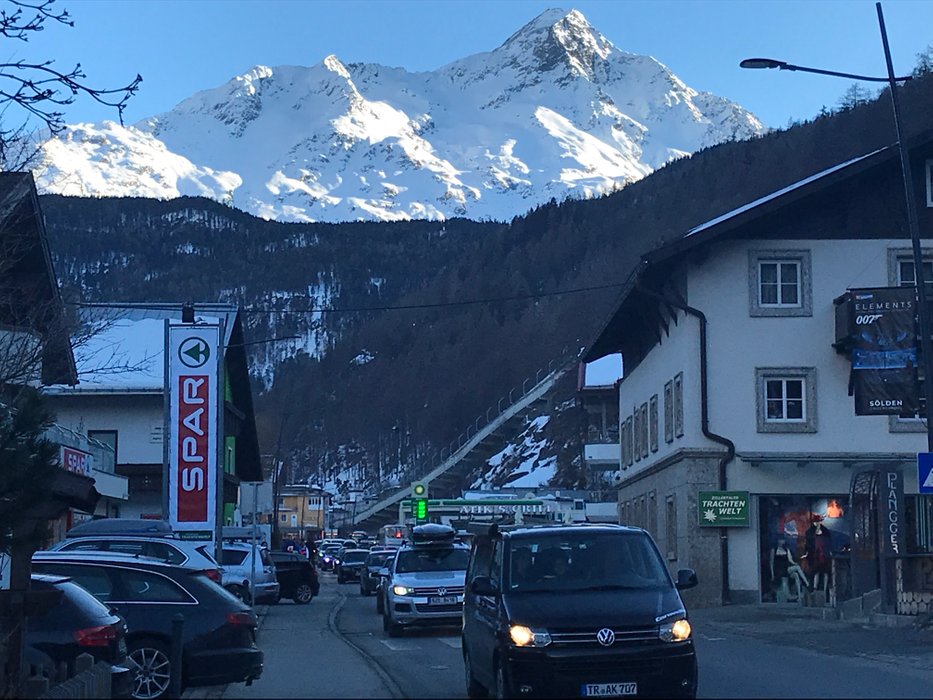 There is a ice skating range but it was All covered in snow.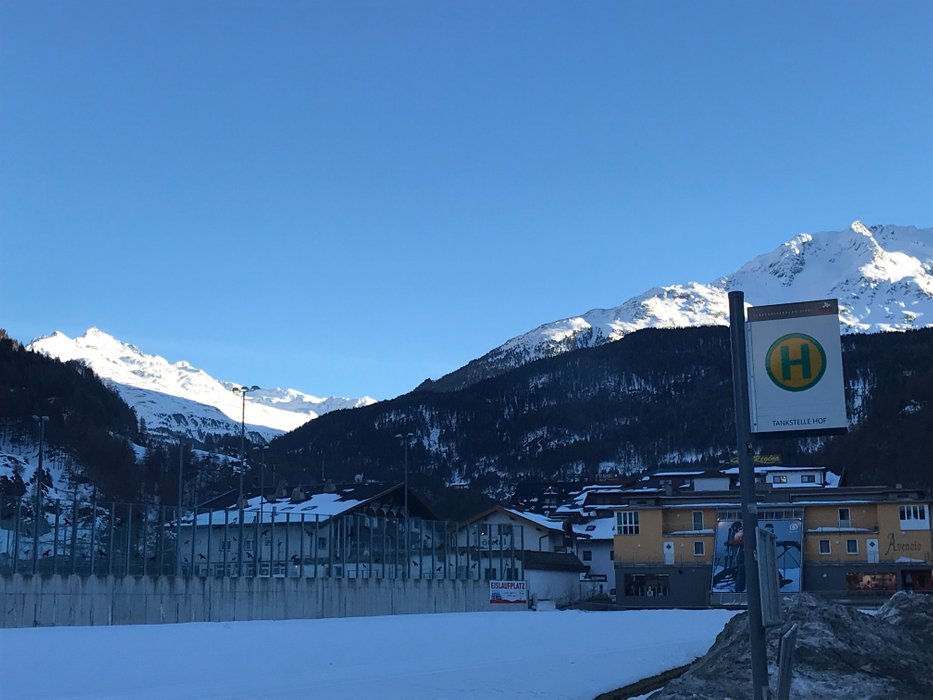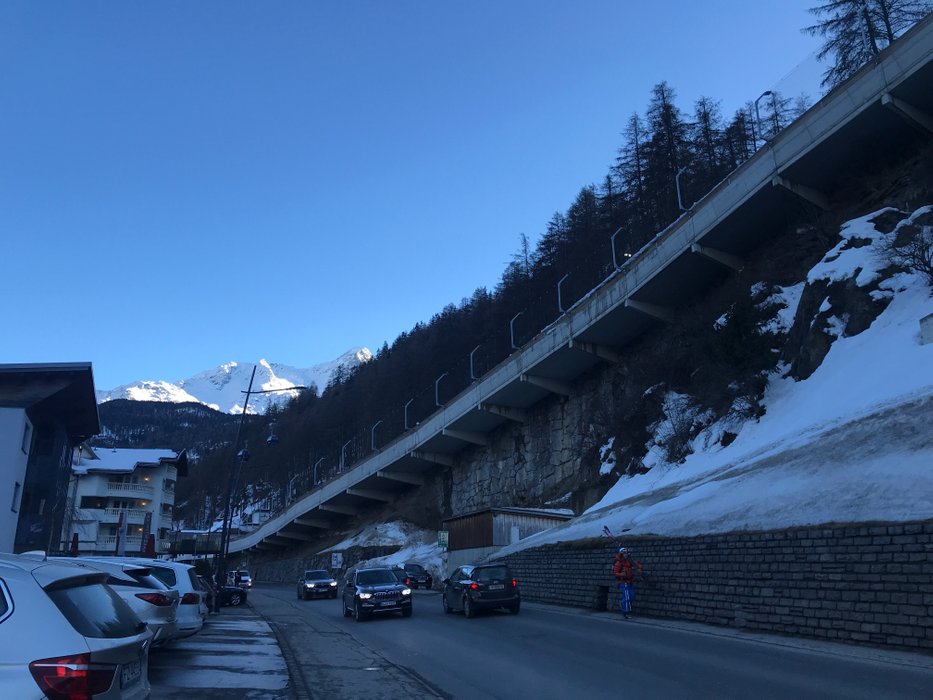 The skibusses are everywhere so you dont have to wait long for one to take ypu to the ski gondola or to your hotel after skiing.
There even is a municipal swimmingpool.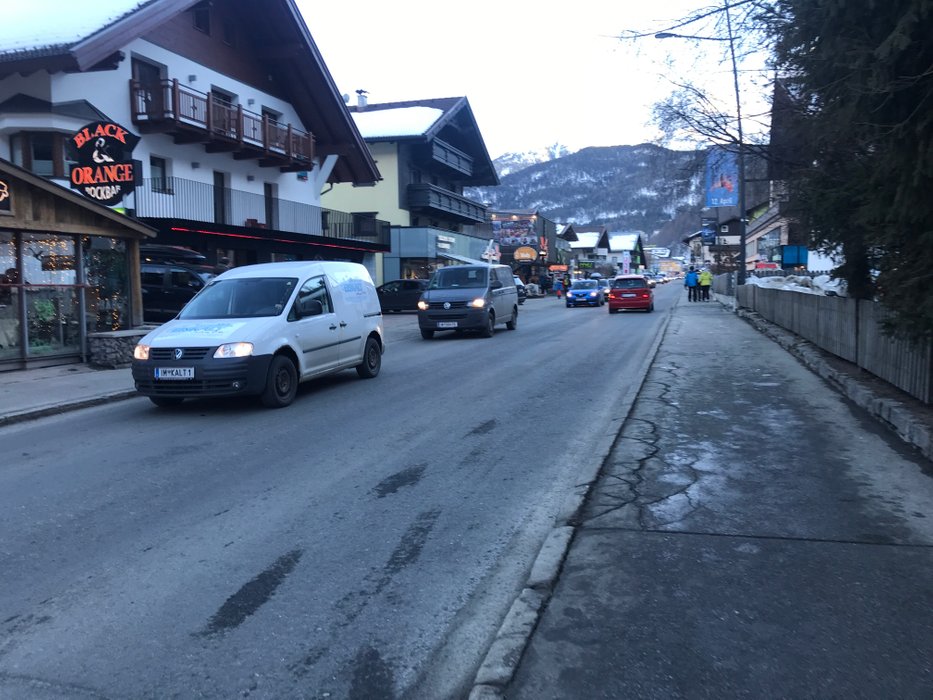 Then I went to a gift shop because in the window I saw alot of mugs, for drinking coffee or tea. Got me thinking of @priyanarc and @blind-spot.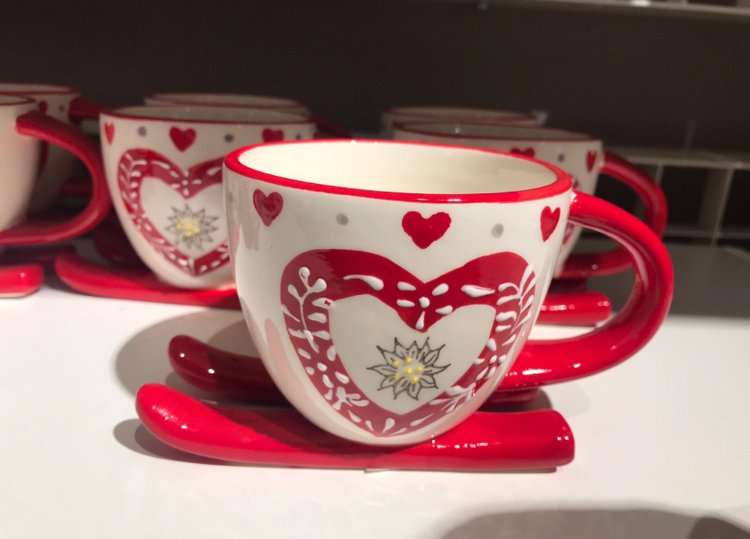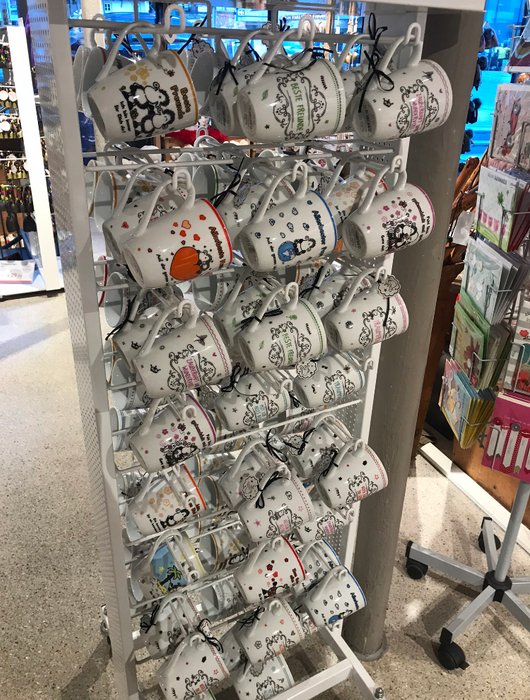 We at @steemterminal sponsor the TAKE A MUG SHOT for their chit-chat-show go See the Dtube vlogs, they are really fun. So if you have such a great mug like I saw here show us in their vlog comments and win some Steem.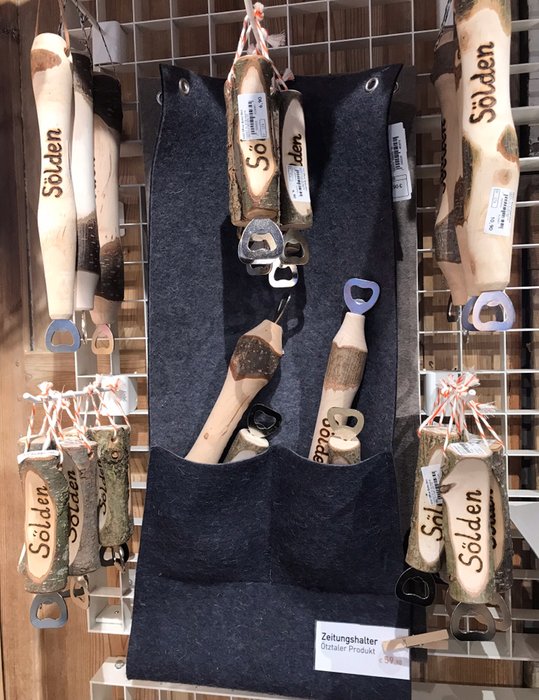 And @s3rg3 here they sell SKOFF too, and your favorite one! When is it wine oclock ?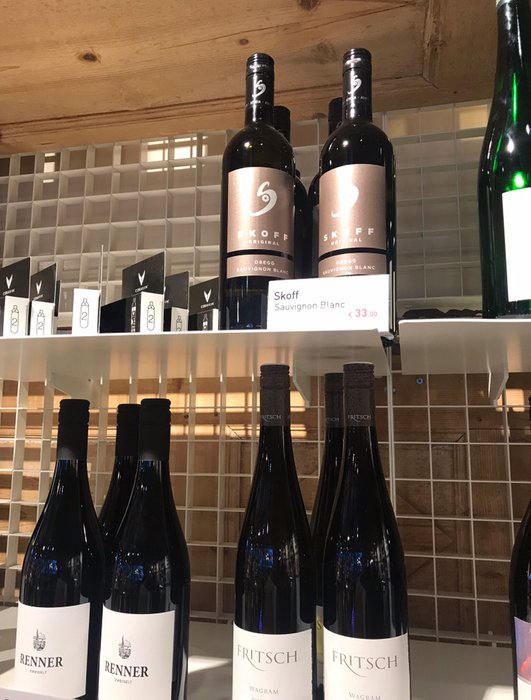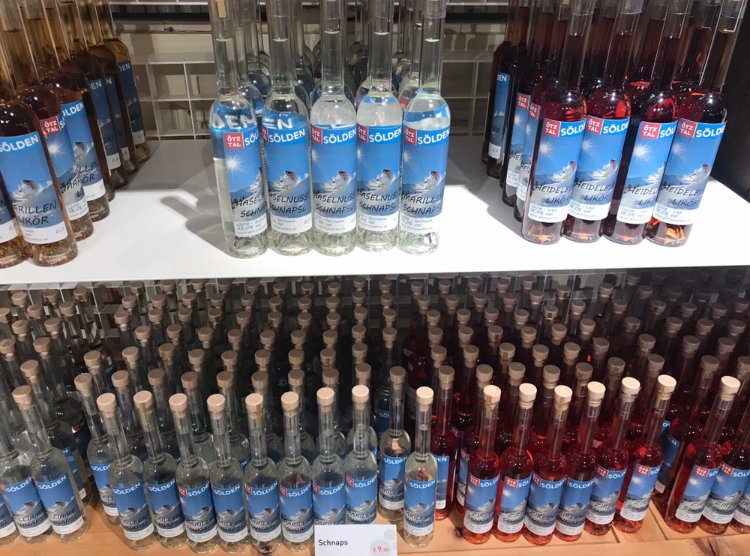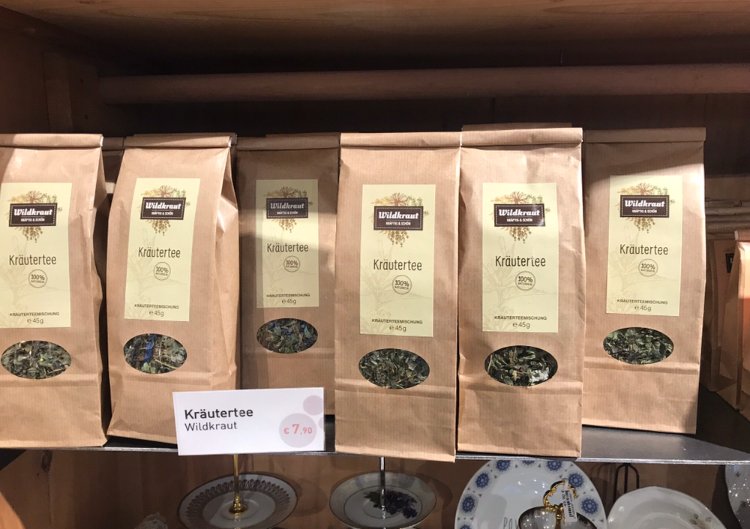 I bought an opener and alp tea, its with herbs and I wanted to keep the Austria feeling alive When st home !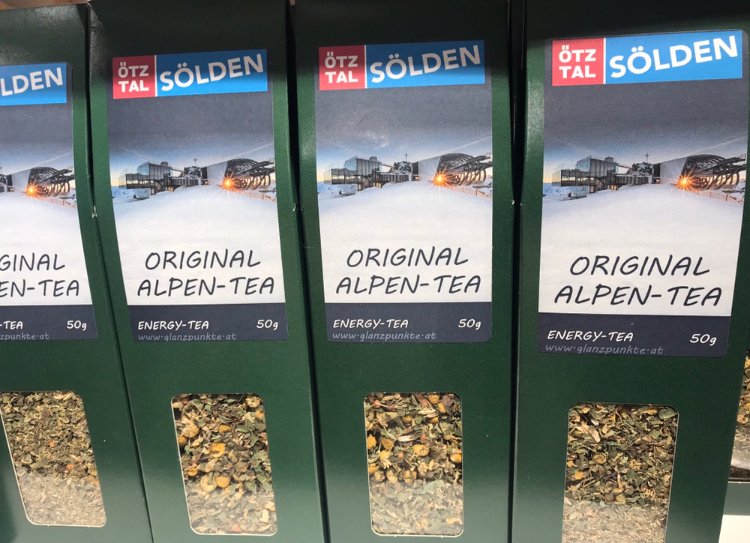 A little futher up the main road in the village There I found a bakery, and decided to buy some local treats like APFELSTRUDEL and BELINERBOLS.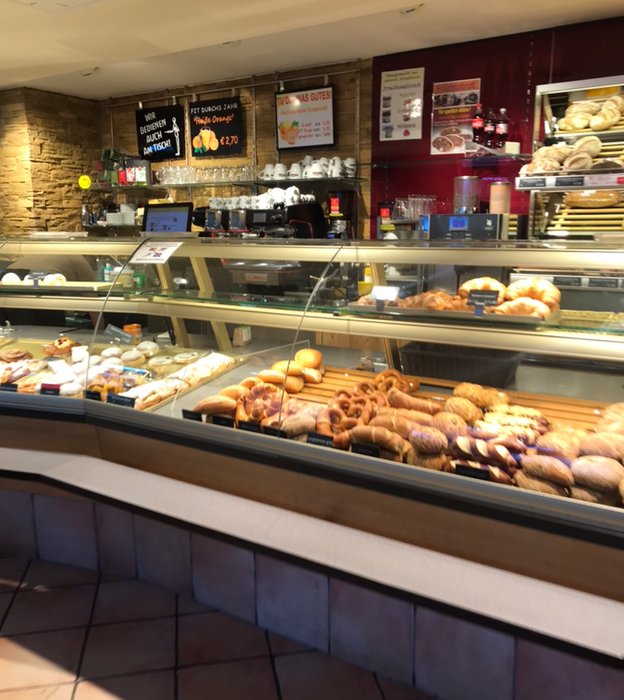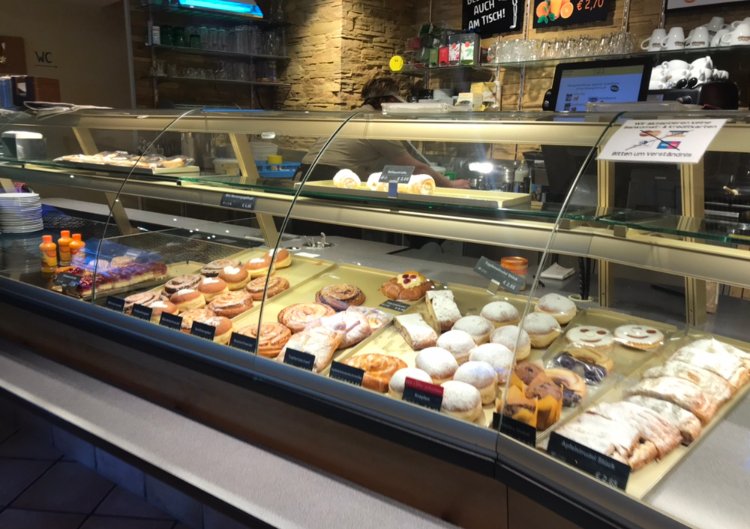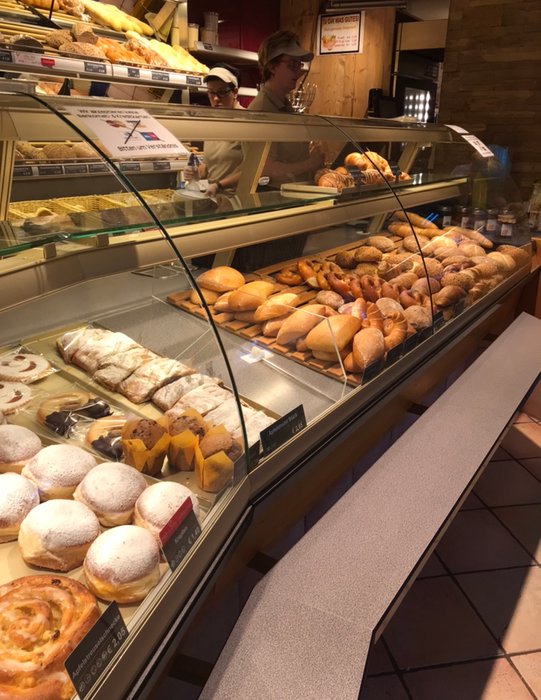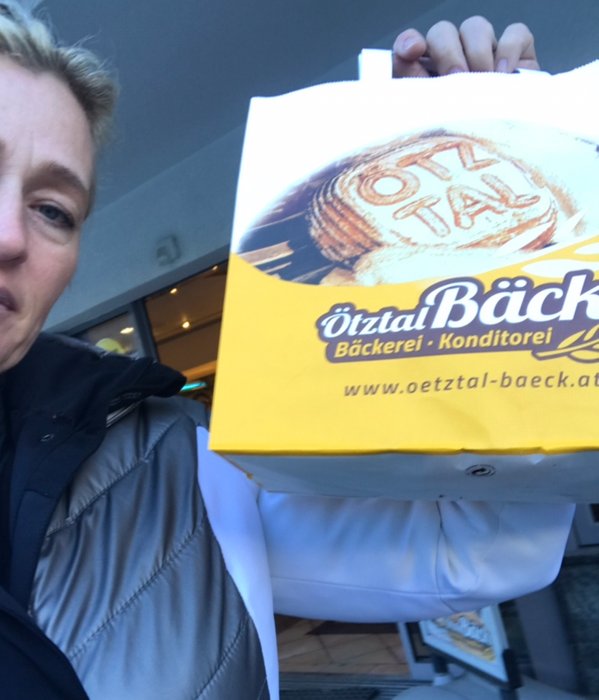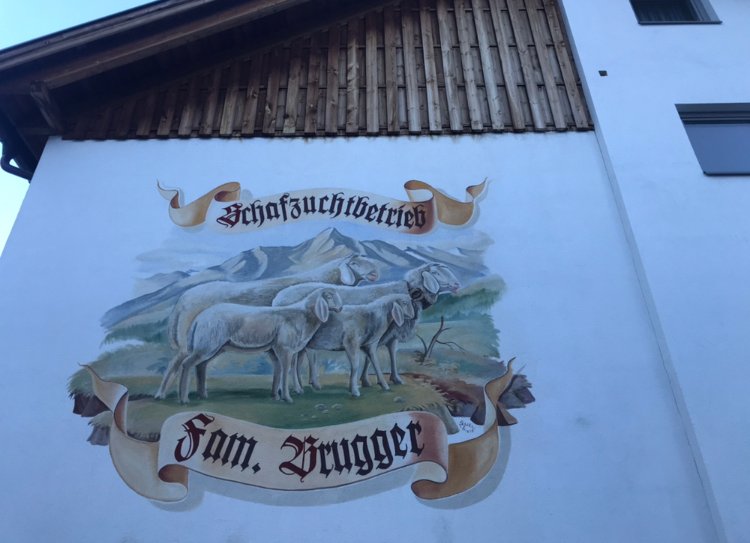 Most of the houses or hotels have their family sign painted on the wall at the front. The signs are really Nice. Typical auatrian.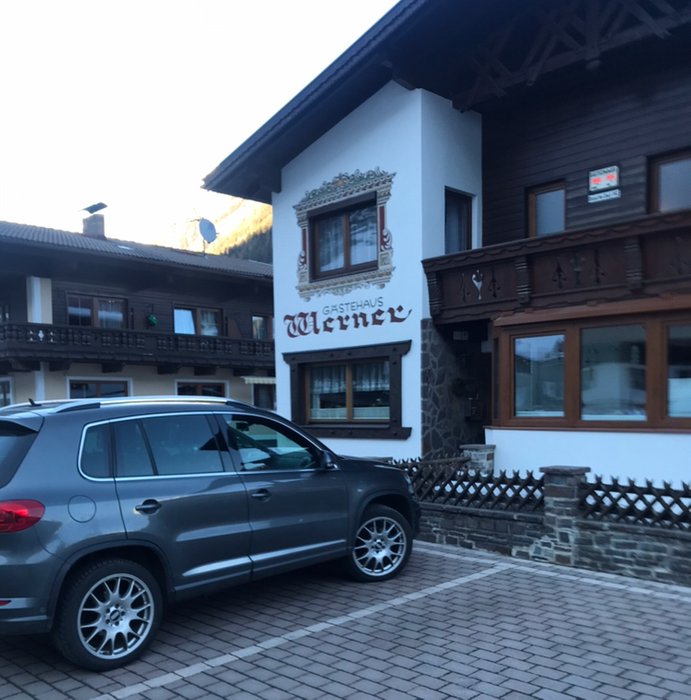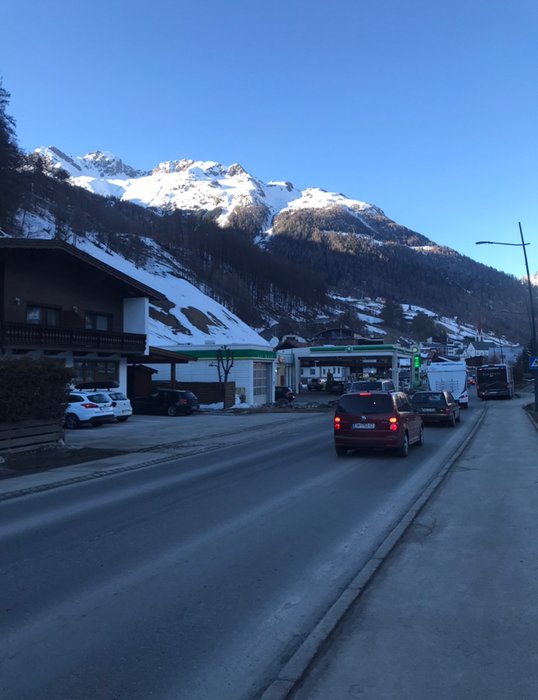 I think Solden is a very Nice and complete village. Eventhough it was a huge holiday for 3 countries it was not to busy to be disturbing. Very Nice people and spacey enough for parking your car or strolling downtown.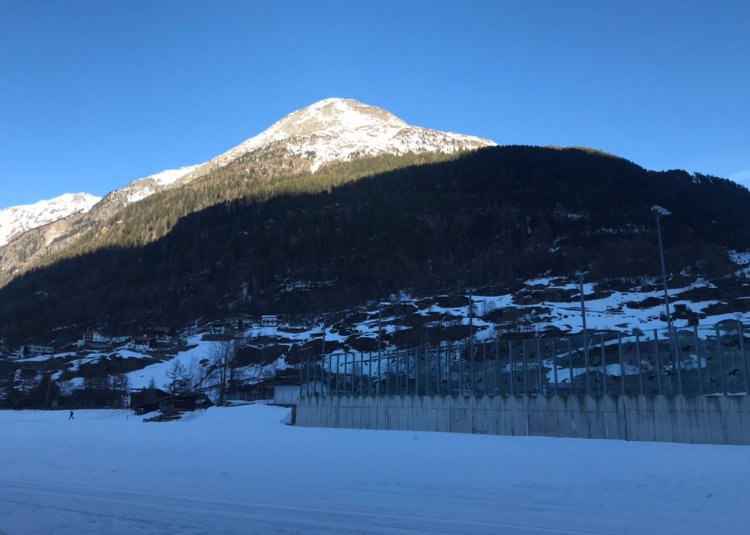 I would recommend SOLDEN to everybody and we Will certainly return,
Bey for now,
we are going home,
See you next time !
Gr. Britt
Thanks for stopping by, its appreciated
And remember Focus on Being creative instead of Being busy !
"Consistent Actions Create Consistent Results"
"Not everyone is a blogger but everyone has something great to offer"
Lover of Life and L❤️ve in General - @brittandjosie