Morning steemers,
Unfortunately I write this from a homestay in Sanur as my flight home is approaching quickly......But, not to worry..... I made the most of my last adventure on Nusa Penida Island!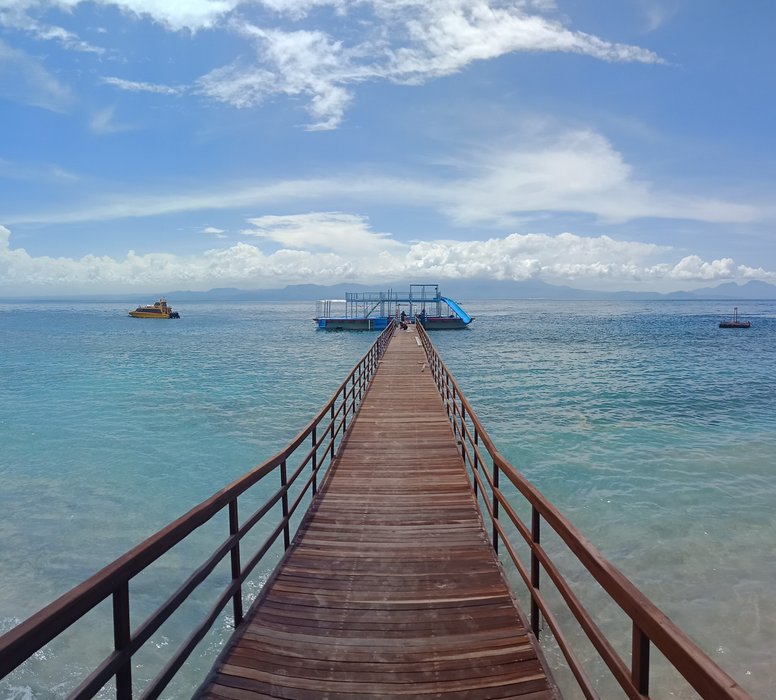 The day started off with coffee and this view, I could tell it was going to be a great day.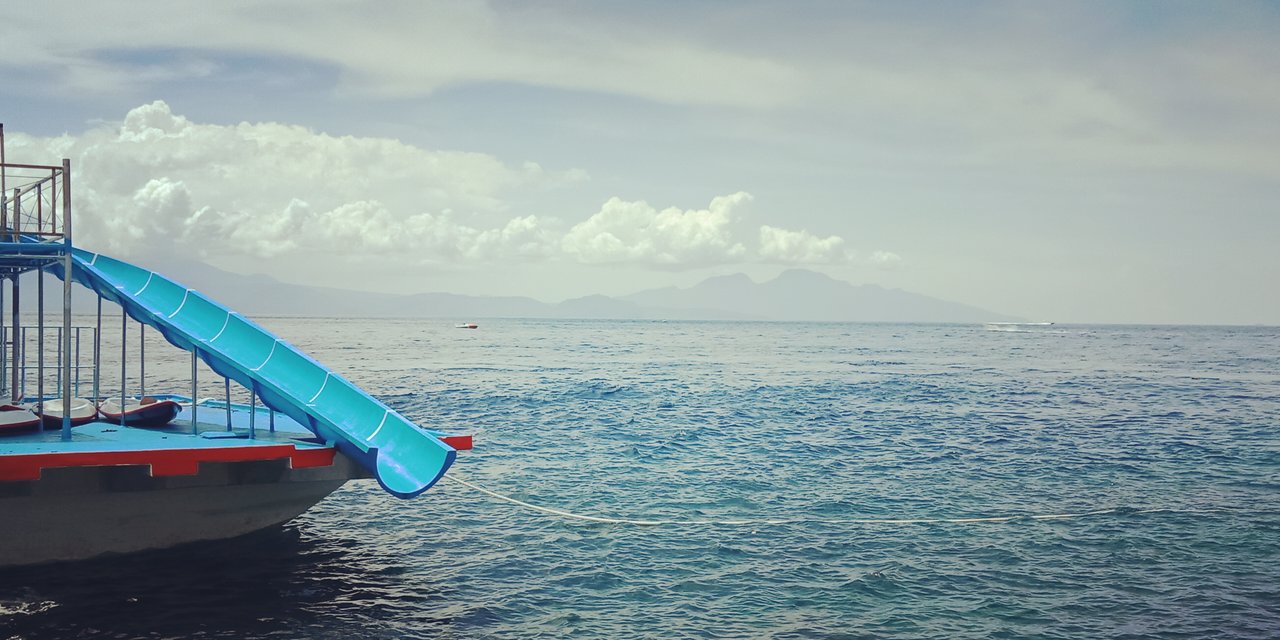 At the end of the jetty they were building a floating water slide area, it was really funny to stand there and watch the locals testing it! They were very friendly.
With the energy of the coffee in my veins I jumped on my scooter and headed off in search of a cave temple I had overheard people speaking of. I had no real idea of its location but I knew it was on the way to Atuh Beach which I wanted to check out also.
I came across this sign and decided to have a look and ask for directions.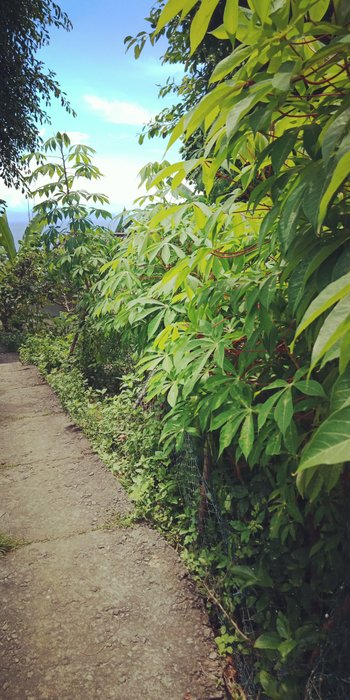 Lots of Cassava was grown here, a plentiful food source with a huge tuber that is treated similar to potatoes.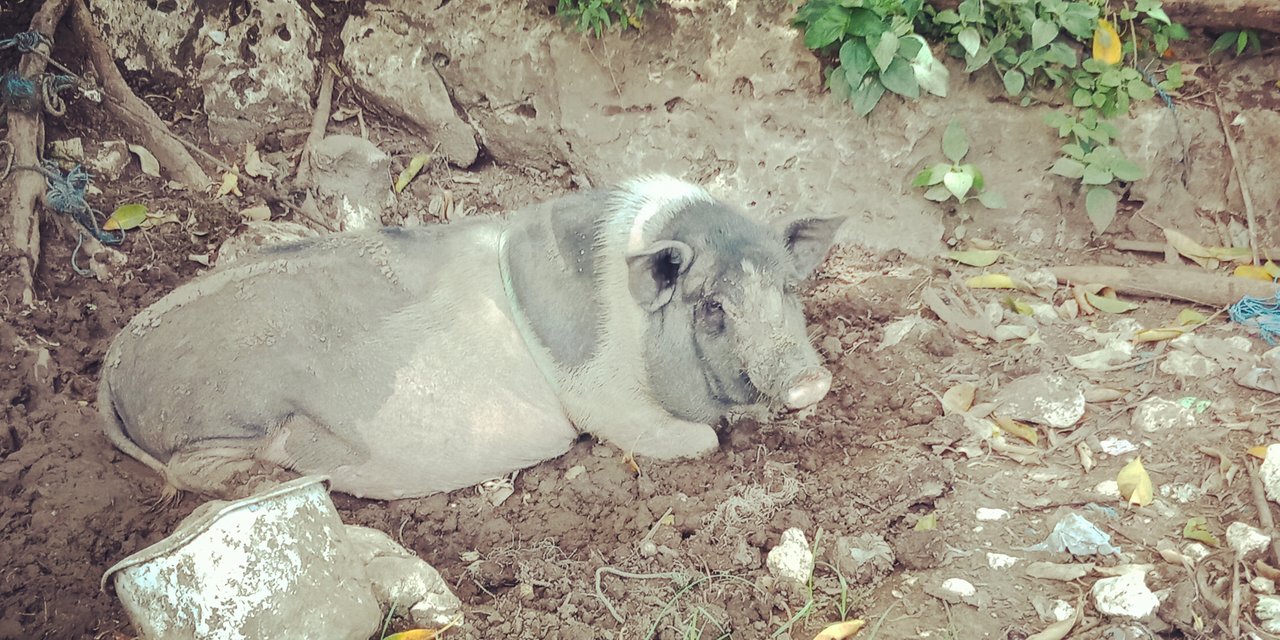 They also farmed their own pigs here, sometimes used for sacrificing to the Gods.
I talked with one of the people that lived there for awhile about plants and nature, it was rather interesting to here his outlook on life. We were both left a little stumped on what to do about the world's plastic problems.....
He then explained that the cave temple wasn't far from Warung Forest and I was headed in the right direction.
I fired up the scooter and monster trucked it out of the rather rough terrain that lead me to the forest.
Soon enough I found the temple.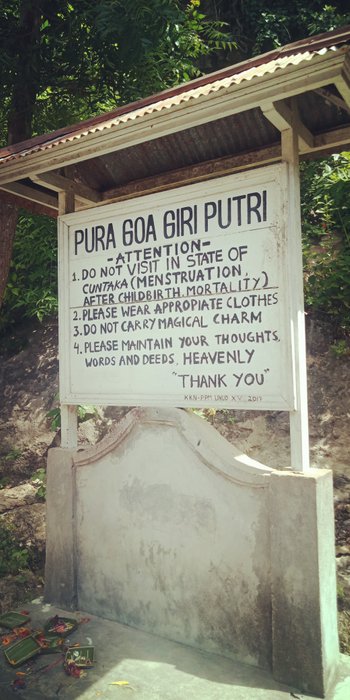 Some simple rules before climbing the stairs to the temple.
There are monkeys along the stairs, most of which are friendly enough...... but one bared it's teeth at me and lunged, I swang my bag to protect myself, yelled obsanities and made it passed without rabies thankfully. The monkeys in Thailand are much nicer to me 😂
Once making it to the top there was a bit of a lookout section and some religious guys playing cards. I paid my 20,000IDR donation and was pointed in the direction of the caves entrance.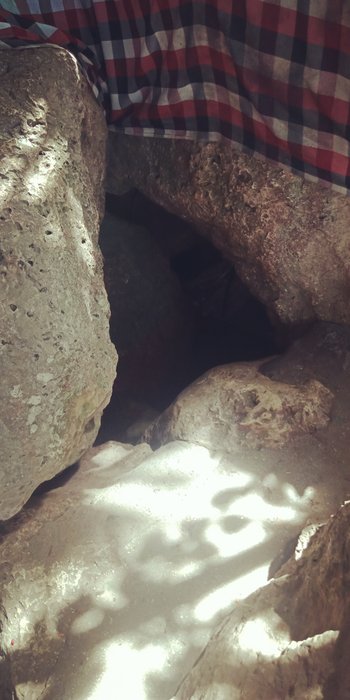 This is the entrance, a little daunting at first and a very tight squeeze.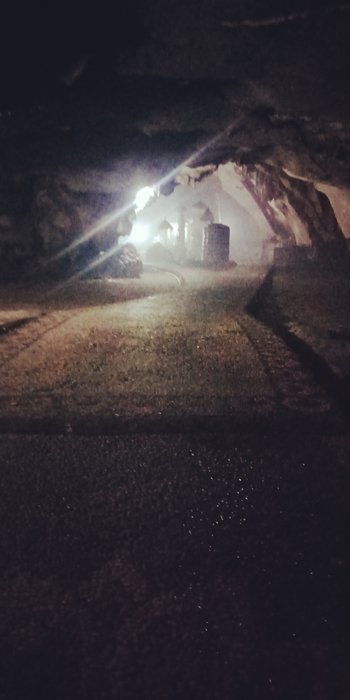 Once inside, the cave opened up far more than I expected.
Now, I am no religious person but the energy inside this cave was something I have never experienced. There was definitely a spiritual feeling, something I can't explain.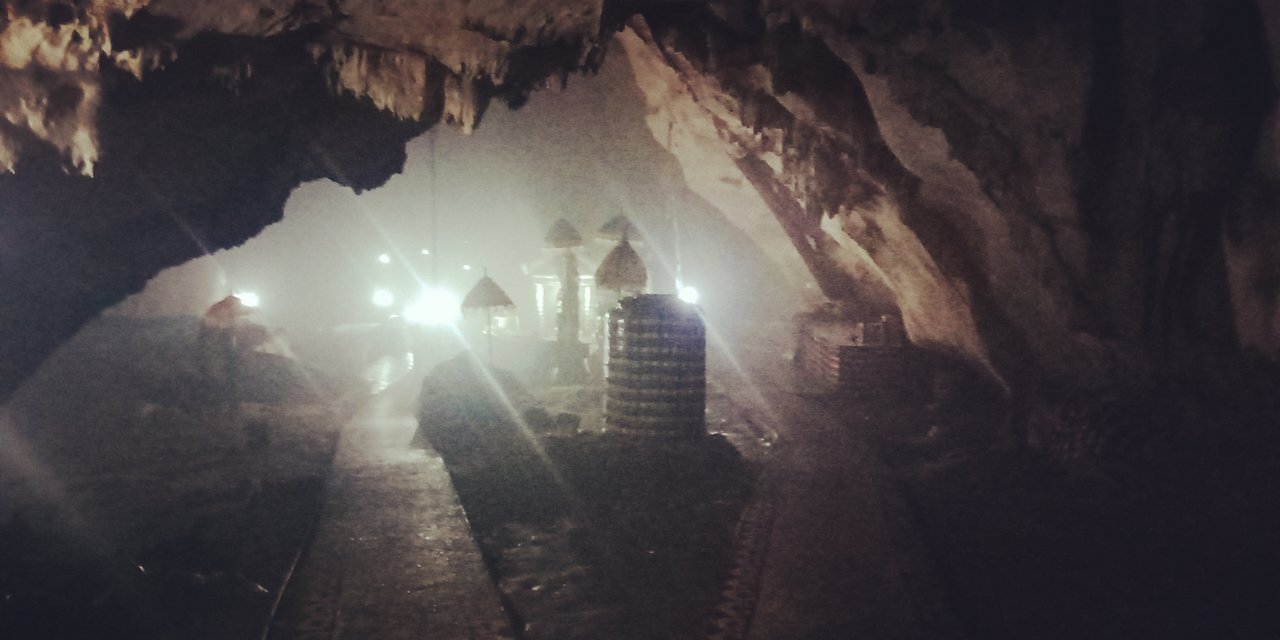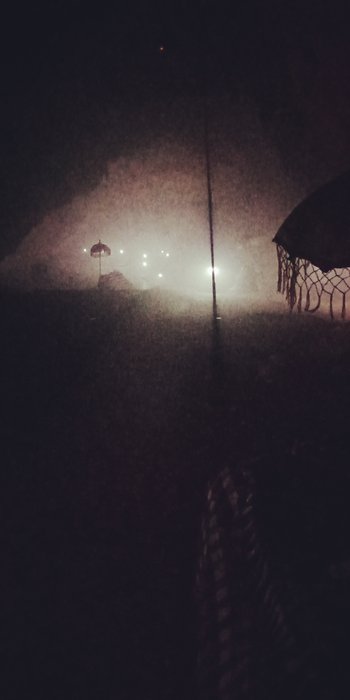 The lighting was rather dim and I didn't want to be that tourist popping off flash photography.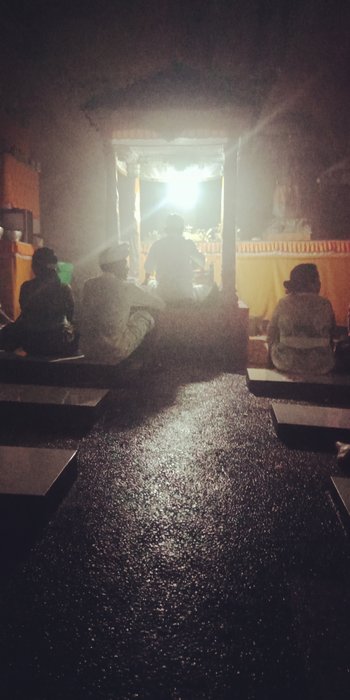 I eventually reached the end of the cave, well as far as they would allow tourists. There was a group of people joined for some kind of prayer ritual.... I literally sat here for an hour listening and soaking up the spiritual vibes.
I am truly amazed at the atmosphere created in this cave, if one was to search for God.... I would imagine this would be a great place to start.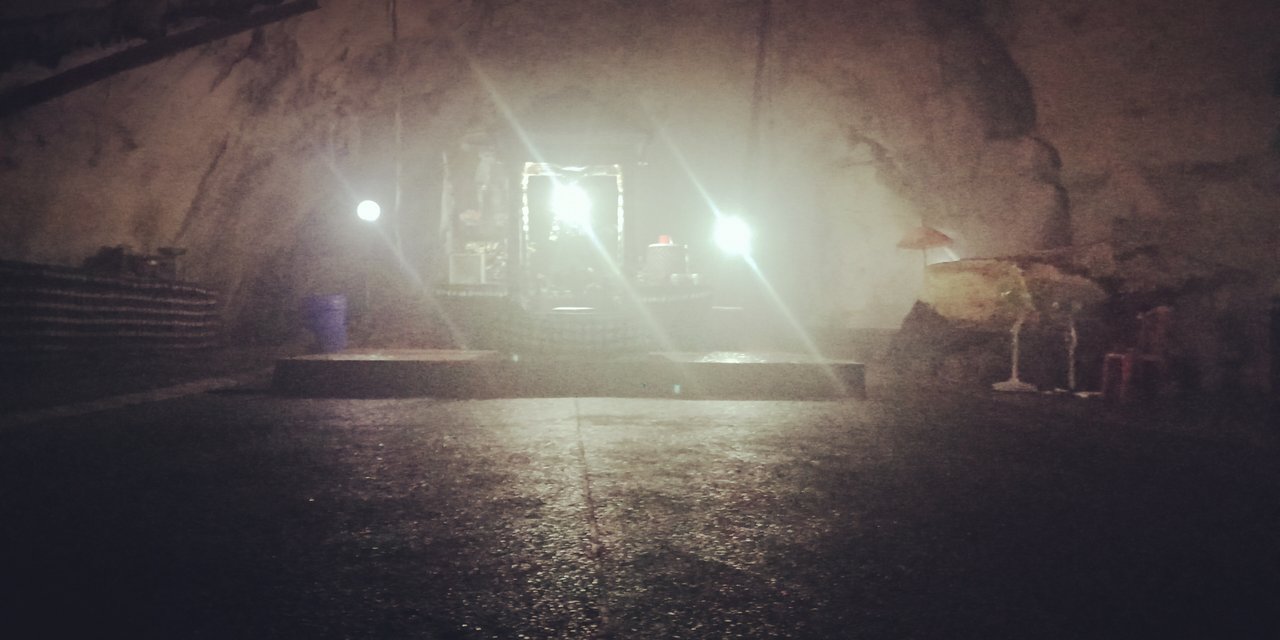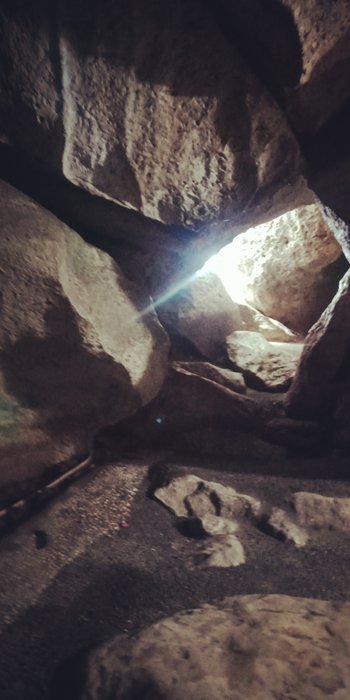 Climbing back out the same hole I climbed in seemed to represent dieing and being reborn. At least that's how I felt after this incredible experience!
Climbing back down the stairs the monkeys seemed to sense I'd been through the experience and parted as I approached. Maybe the hostility at the start is all part of it......
Anyway, back on the bike headed for Atuh Beach, the steemy, muggy environment of the cave had made me desperate for a swim!
I made it 😍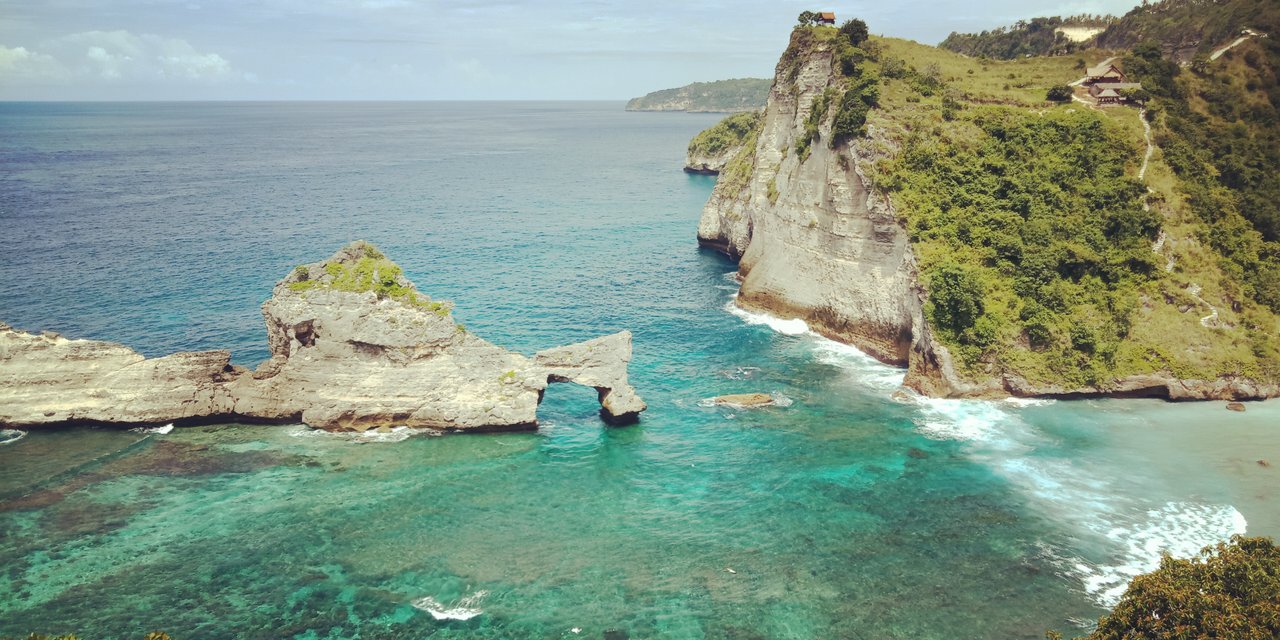 This place is incredible, well worth the bumpy ride.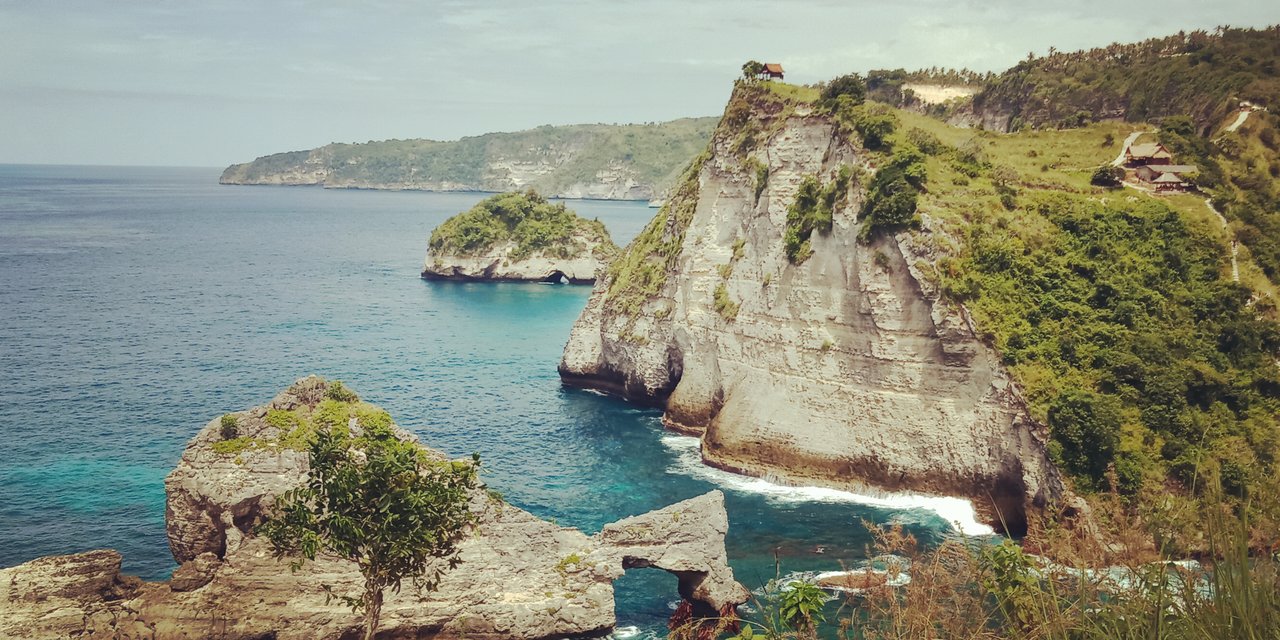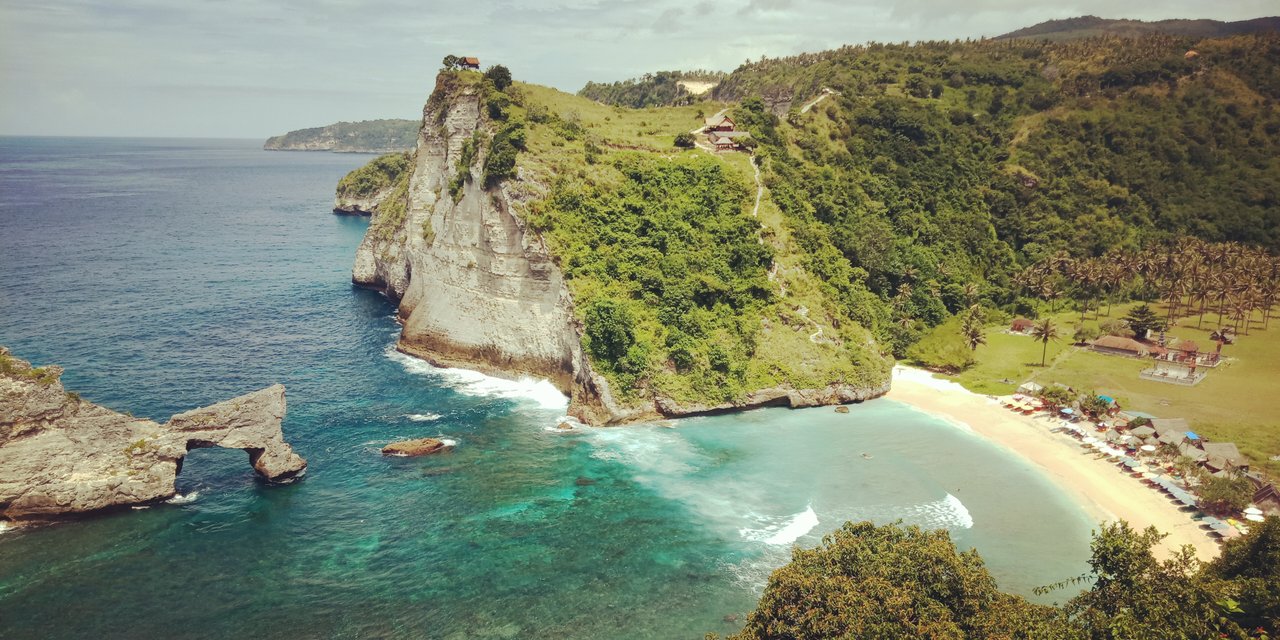 As you can see it's a long way down to the beach, but it had to be done.
It took a good 20 mins to walk down to the beach and of course at least the same to walk back. Well worth it!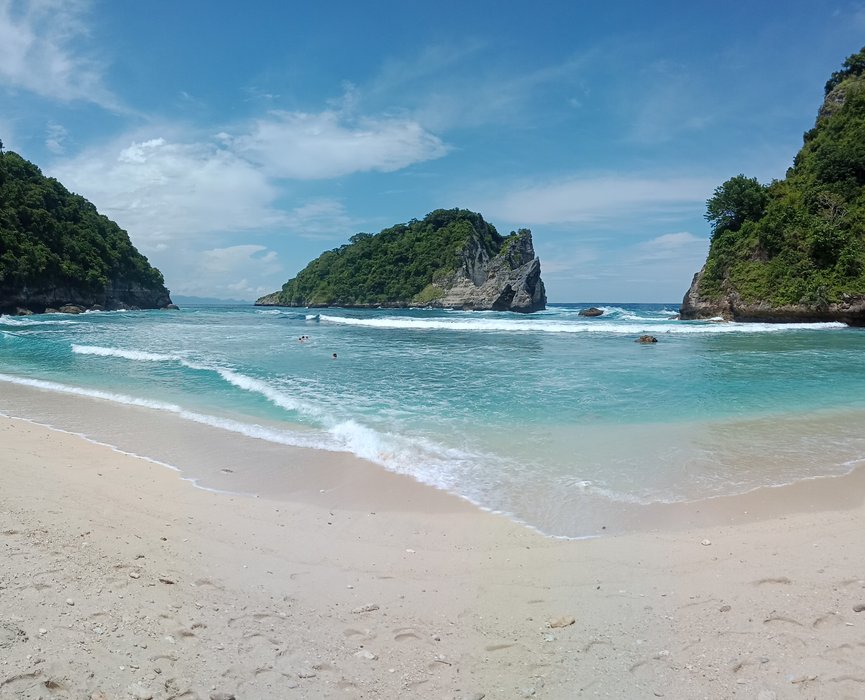 As I swam in these pristine waters my mind floated back to last year on Gili Trawangan in Lombok. The steemit famous @terrybogan's screams of "let's go see some f=#king turtles" made me chuckle as I floated around.
I was in the water for long enough when a lady approached saying I had to pay for a chair.... I declined and decided to leave.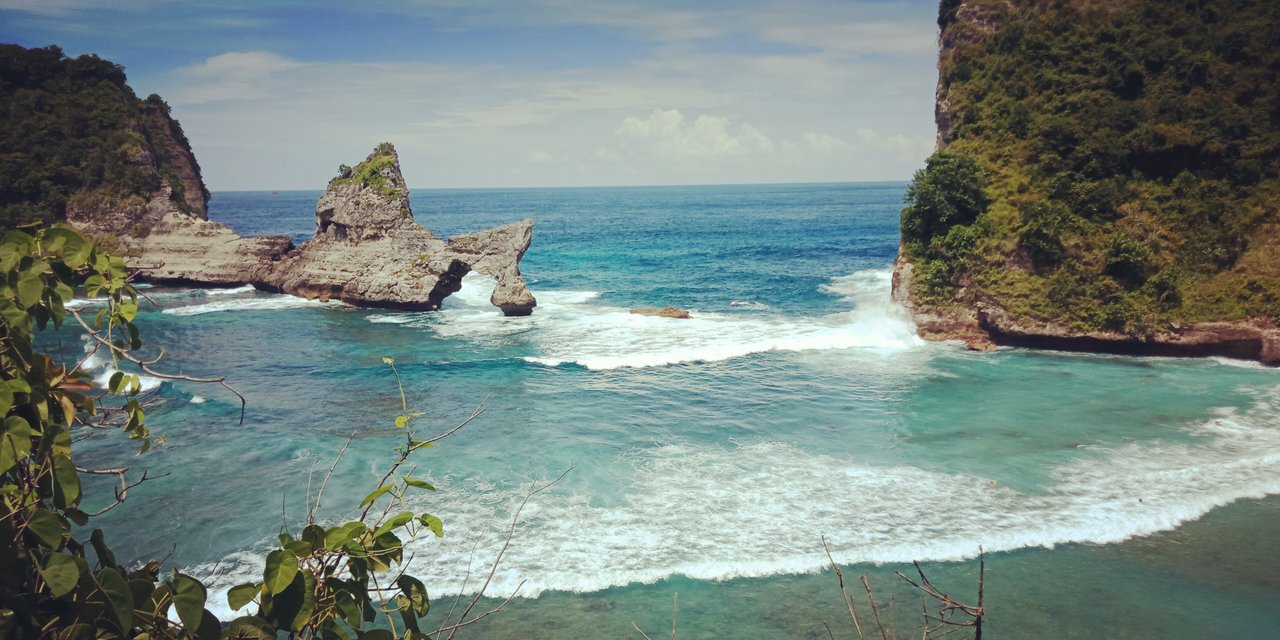 It was at this point, about half way back up the cliff that I realised I'd pulled something in my thigh muscle, nothing a bit of rest won't fix!
The day was finished with some amazing street food and an early nights rest. I was destroyed haha.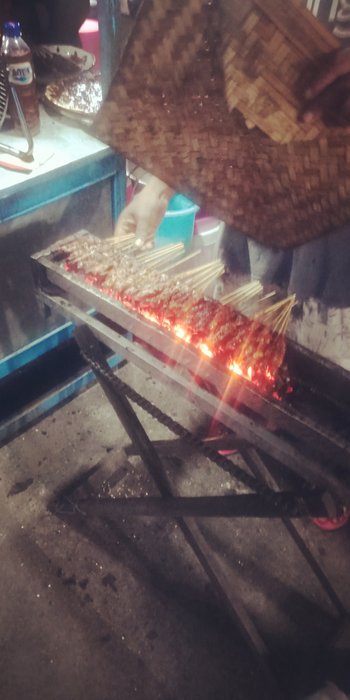 I am a huge fan of mystery meat on a stick!.... I think it was chicken but you can never be 100%
So much more happened on this day but there is only so much I can type and you will read.
I appreciate anyone who made it to the end of this one, great effort!
Bye for now steemers and Peaceful Travels,
Sam.