Morning steemers,
Amed was nice and all but I think exploring the surrounding areas on my scooter has to be some of the most fun so far, with sensational ocean and Mountain views it is hard to beat.
I left Amed with just enough time to beat the almost guaranteed afternoon rains...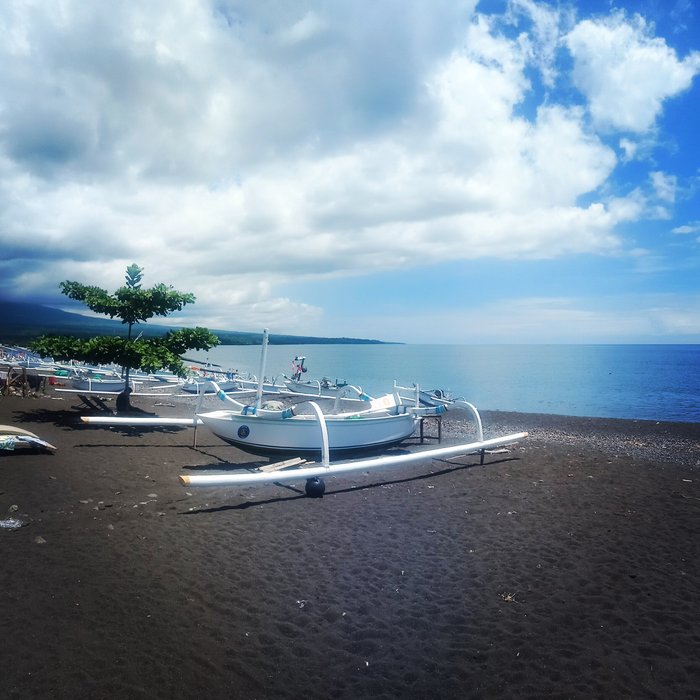 To the left of this shot you can just see the volcano in the distance, I didn't stop to take photos on the ride, I was simply having too much fun
The ride ahead was a couple of hours through some of the most fun and scary roads I have experienced so far. For at least 45mins of this journey I was literally riding through the thick clouds (vision wasn't the best) with the throttle held elbow down just to make it up. Pot holes were everywhere and the suspension of the bike bottomed out constantly, great times!!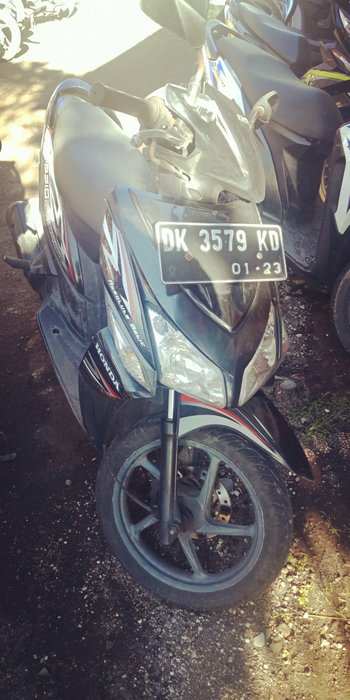 The fact that this bike still works really blows my mind, I have put in through literal hell
Eventually I reached my hostel in Batur and for around $10 AUD I had a comfortable bed and a fan. The owners were a little strange at first but with some smiles, jokes and bartering we were friends in no time.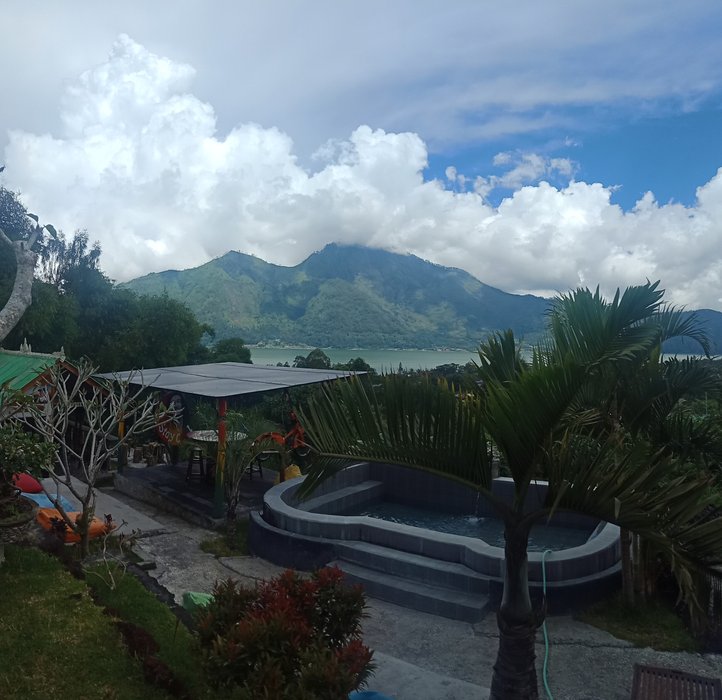 The views were pretty darn amazing too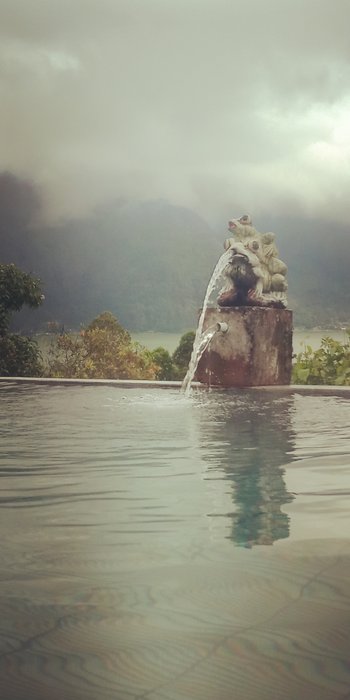 This pool was fed by a natural spring and was like sitting in the perfect temperature bath
I booked my guide for the trek for $25 (only required because of the local mafia) had a quick dip in the hot tub and it was time for bed, I had a 3:30am start to reach the top for sunset....
The bed was nice and I amazingly got a few hours sleep in which is good for me!
I was having a coffee at the hostel when the guide arrived wearing full blown hiking gear. I was wearing flip flops and a singlet, he asked about my foot wear looking concerned and I explained it's all I brought with me and I'll be fine.
It was still dark as we trekked up the volcano but he provided small flash lights so it was rather easy really.
Finally after two hours of walking we reached the top, apparently doing this trek in flip flops is a big deal to the locals as they were all amazed, but still charged me $3 for a cup of hot tea..... Hard to argue when there is no other options haha.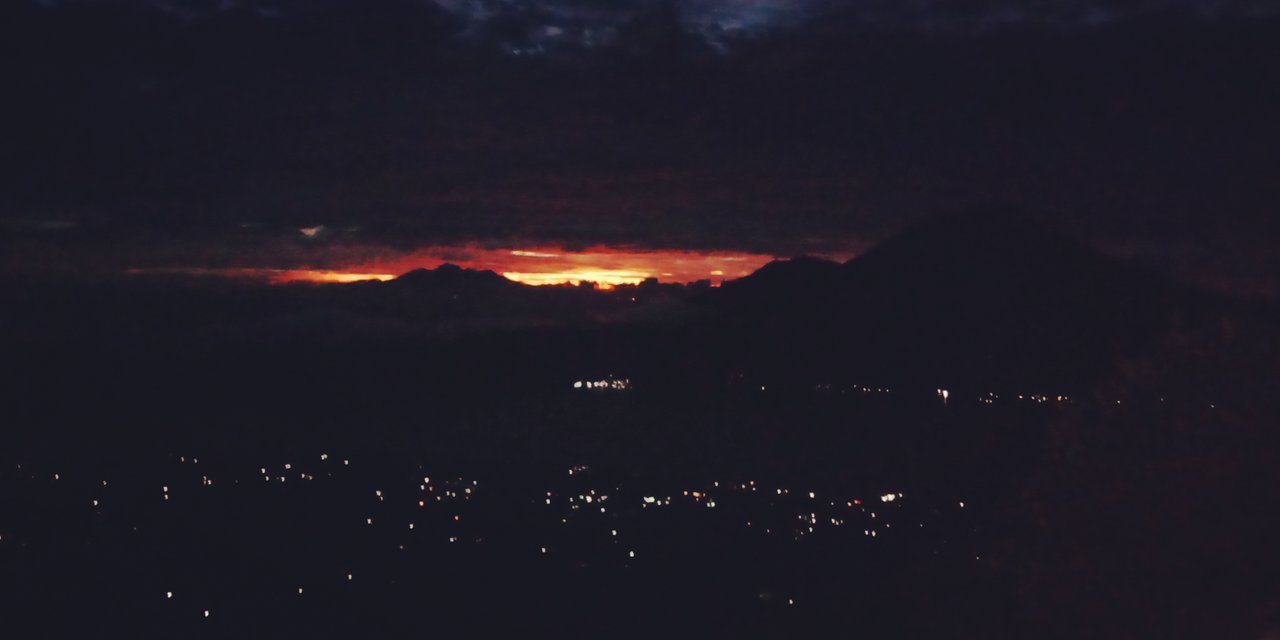 None of these photos do the sunrise justice, I was really missing my camera at this moment
Freezing in my own sweat I admired the sunrise, not the best I've seen but worth the adventure!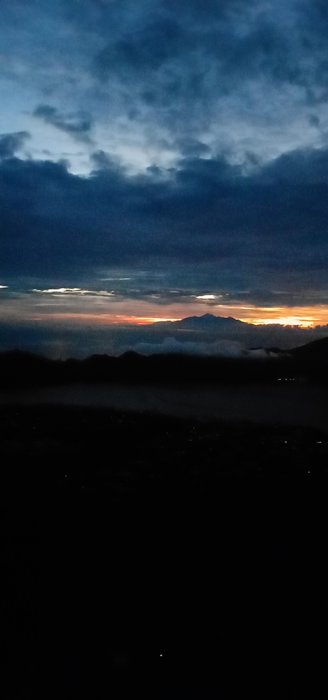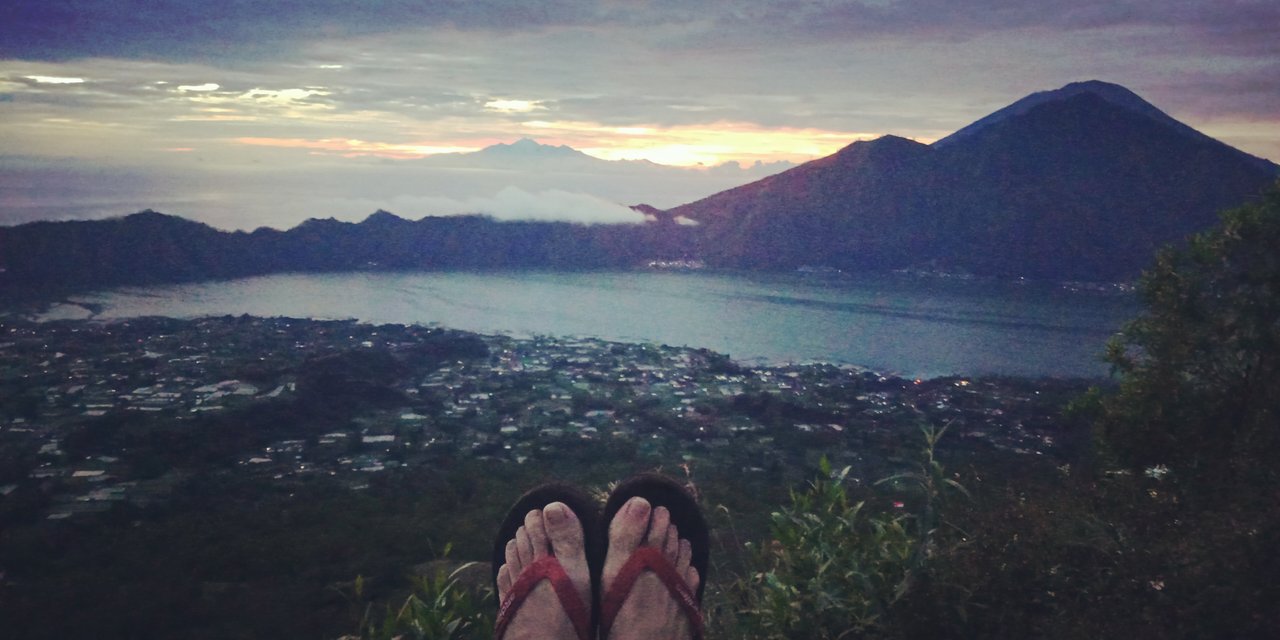 I purchased these "fleppers" in Bali last year and they are still going, best flip flops I have ever owned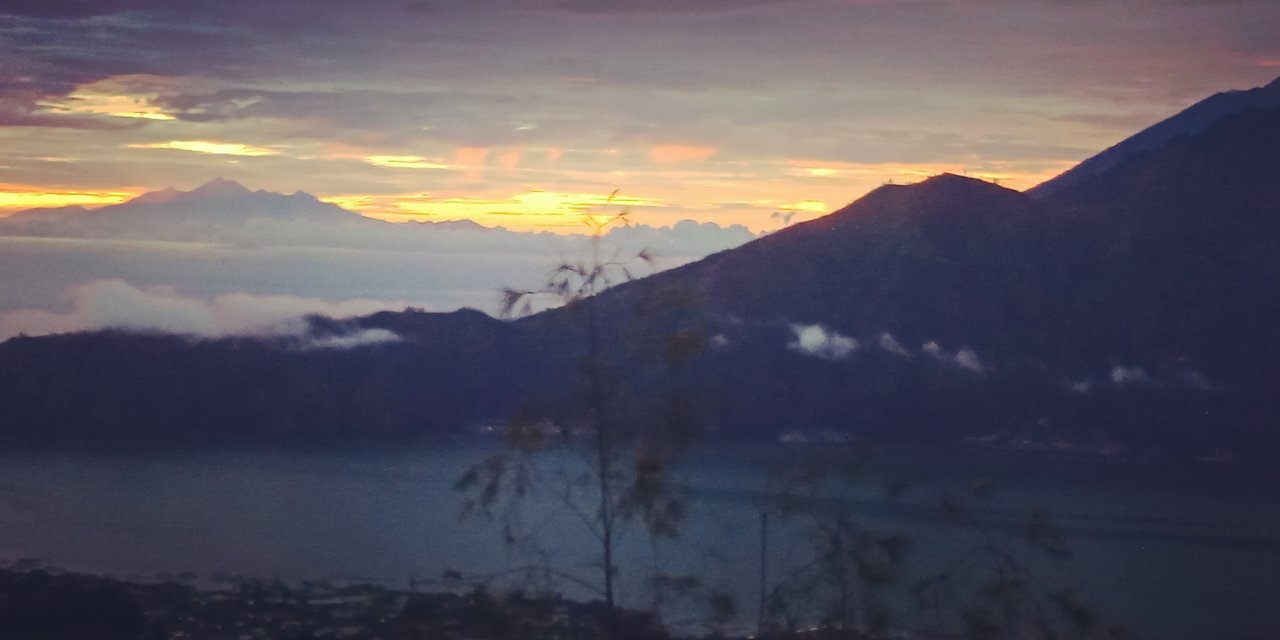 Not long after this shot my early morning poo arrived so I ditched the guide and headed back solo, the way down was terrible in flip flops, I had to go so slow not to do a plug, these flip flops are truly amazing!
I spotted a lot of this stuff on the way down: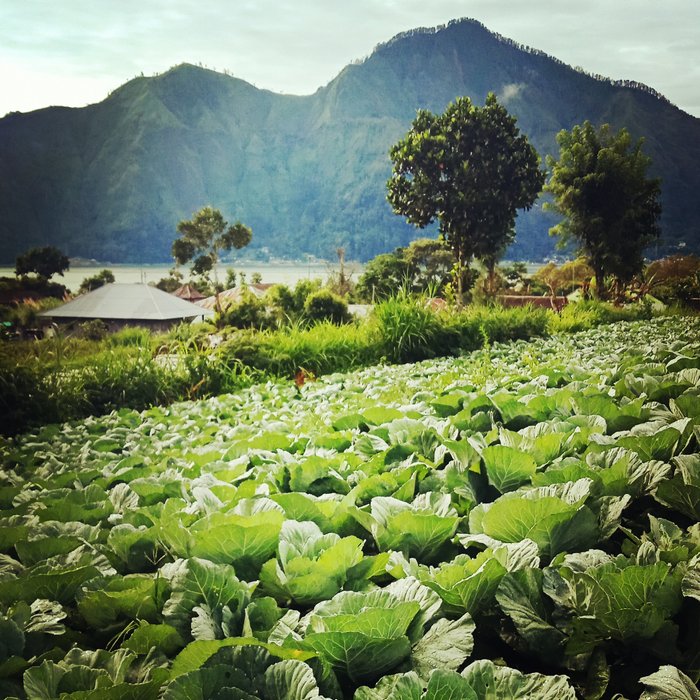 The side of the mountain agriculture here is epic, such hard workers!
I eventually reached the bottom and my hostel without pooping my pants, I was pretty happy at this point haha.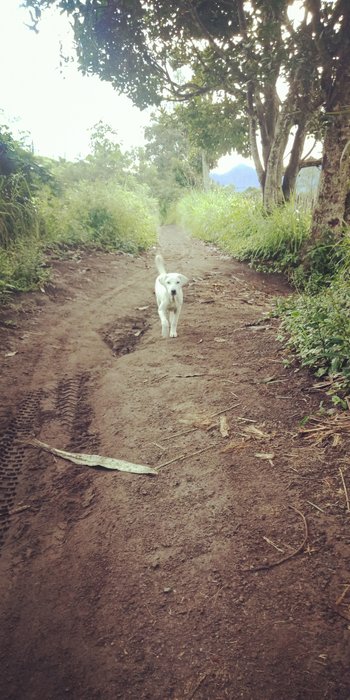 This guy was pretty happy to see me too 😍
Many thanks if you made it this far through the post, I tried to keep it short but I just kept on dribbling 😬
Peaceful Travels,
Sam.