Exactly a year ago I was hitchhiking the Balkans. Crazy thing, you might think, to attempt in the deepest depths of winter. Indeed, you couldn't say I was prepared for cold weather. Coming from balmy Malta, where the coldest ever recorded temperature is 0C (32F) (yes, that's coldest ever) and although I've lived northwards for three years, I've never experienced temperatures more frigid than -5C (23F). Not the best of preparations then, to face spending hours outdoors in a region in which January temperatures can easily drop to -10C (14F) or even lower by night.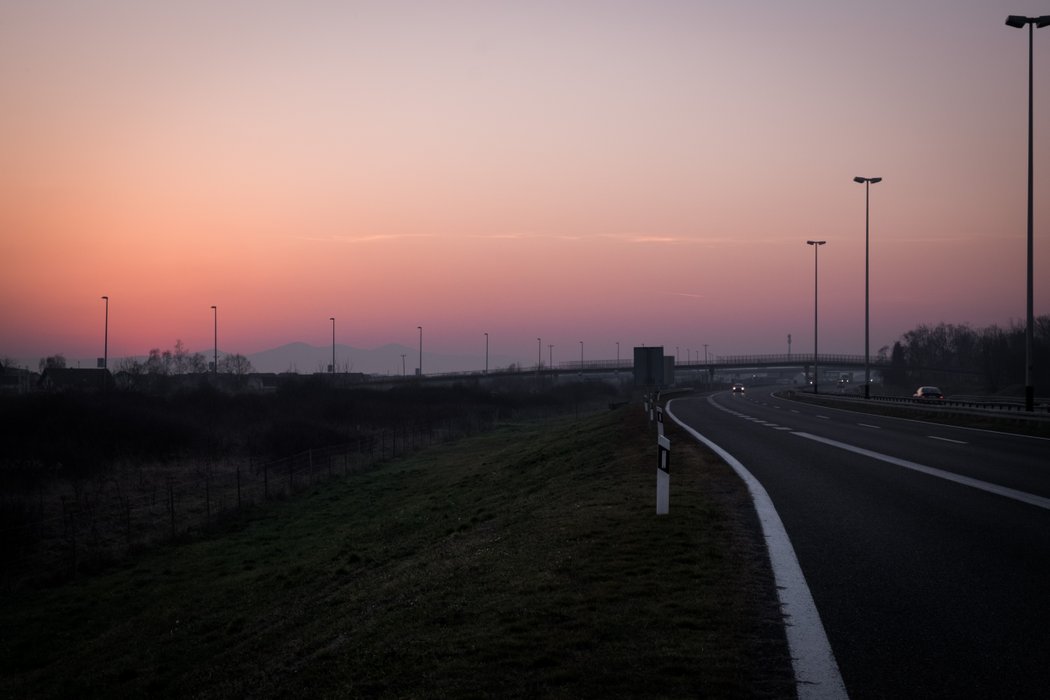 Waiting for a ride at a petrol station on the highway near Slavonski Brod, 24 January 2018


What brought me to the Balkans was a chase for white - a wish to witness Lake Bled in Slovenia blanketed in snow and ice, and a Serbian friend I wanted to visit. A cheap flight to Venice meant I could visit this majestic old lady of a city in the low season (will post about this soon), and combine these three perfectly. As luck would have it, it turned out to be a rather mild winter, and although my chase for white floundered everywhere I went (more on that later), at least I didn't die of hypothermia on some petrol station.
The previous day's (23rd January 2018) proceedings had given me a taste of hitchhiking in Croatia. I was quite green, my first long distance hitchhike had been the previous week coming from Venice to Ljubljana. Slovenia is a hitchhiker's dream, and this had given me plenty of high hopes for the rest of my journey ahead. So when I headed off from my Zagreb Couchsurfing host towards Belgrade, I didn't even make many plans. Hitchhiking the Balkans' a piece of cake, I thought. I'll even start hitchhiking from inside the city proper. That's what I had done in Ljubljana after all, and it had worked a charm. Going from Ljubljana to Lake Bled had taken me all of 50 minutes — it takes 45 minutes to go directly by car. I had got there in three rides, waiting a grand total of 5 minutes.
By evening I had only managed to hitchhike to the outskirts of Zagreb, and left me having to spend a night in a hostel, the only night I spent in a hostel until Naples, 8 months of travel later. That evening, undeterred, I made proper plans to get to Belgrade the following day. I would start from a petrol station on the highway passing just outside of Zagreb. I marked all petrol stations, all junctions, and every possible possibility on the way to Belgrade. I was prepared.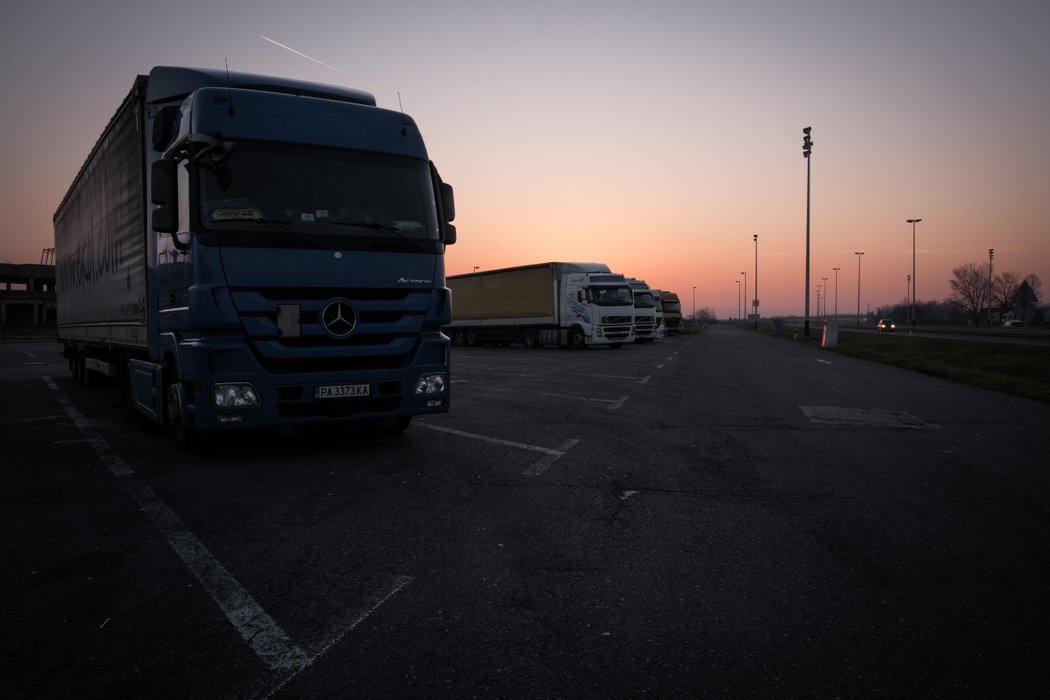 Hi, are you perhaps going towards Belgrade? Da li ideš u pravcu Beograda?


Two hours after getting to the petrol station, I struck gold. A ride halfway to Belgrade with a Bosnian truck driver who was passing by the city of Slavonski Brod and who agreed to stop me at a petrol station I pointed to him on the map. True to stereotypes, I got a free bottle of homemade Rakija 'for the way'.
I had gotten to Slavonski Brod. And it was barely midday. I was exceeding expectations. I was on the highway connecting ex-Yugoslavia's two largest cities (although, it must be said, quite rival), and which also connected the southern half of Western Europe to Belgrade. It would surely just be a matter of an hour or two at most now.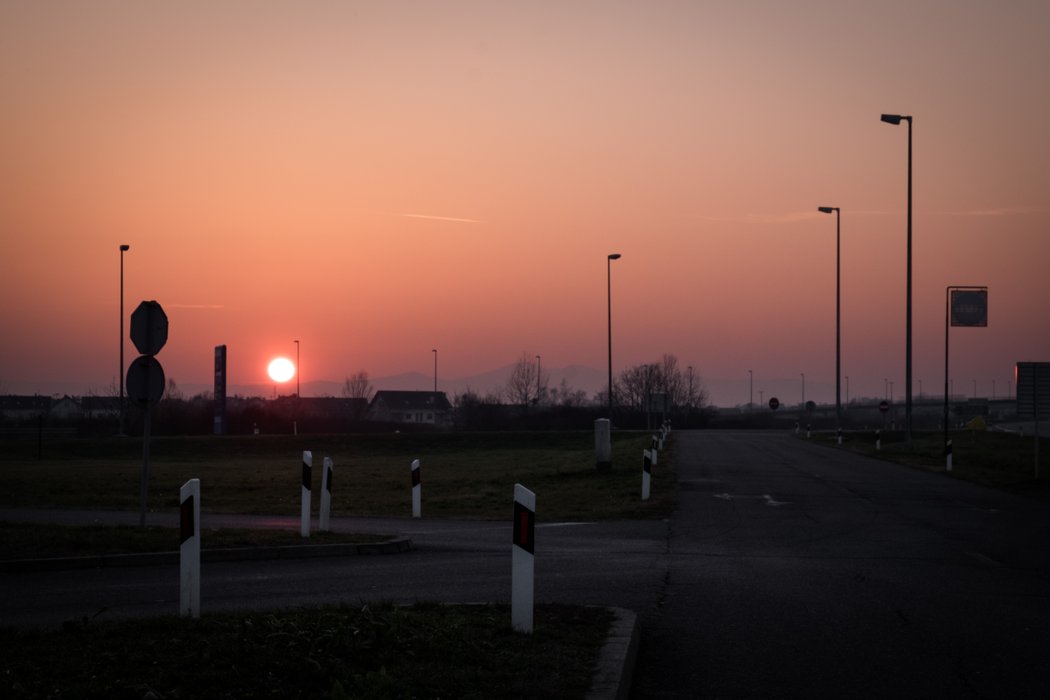 Still in Slavonski Brod


Six hours later, the sun going down, I was still there. Six solid hours of finding truck drivers who were either taking their rest, or going elsewhere, or who wouldn't take me. Six solid hours of approaching every car, especially those with Serbian plates, with optimism, but always getting the same kind of reply.
Although my aim was to travel cheap, by this time I was prepared to pay for public transport. The ever reliable Balkan transport websites were mentioning either a bus at 18:00, a train at 20:00 on a different website, or a bus at 23:14 on yet another website. My friend even tried calling, but couldn't get any reply. I needed to get to Belgrade by midnight if I wanted to catch the last bus to my friend's city. Not wanting to take any risks, I rushed to the bus station. Halfway there I realised that the map was telling me to take a shortcut that didn't exist. I started running, 20kg on my back. Twenty minutes later, I had made it. It was 17:58. An eerily deserted bus station. A single guy behind a desk was twiddling time away. "Hi there, where does the 18:00 bus to Belgrade leave from?" "The next bus to Belgrade is tomorrow at 10:15!" So much for being on the main connection between two of the Balkans' main cities.
At this point I had a couple of options. Wait it out in the bus station, or head back to the petrol station and keep trying. For anyone that's never hitchhiked, hitchhiking at night is not the easiest. Especially in a place where you don't speak the local language, and which is blighted by refugee problems and your complexion bears more than a passing similarity to said refugees. Let's take a chance, I thought. In any case, the guy at the petrol station was nice and it was open all night, perhaps I could bunker up there for a few hours.
In true textbook of advice for never giving up style, I managed to hitchhike part of the way back to the petrol station. Five minutes after getting back on hot territory (which was getting progressively colder) a Bulgarian car pulled in. Two serious looking businessmen were seated inside. Green as I was, I barely let the driver get out of the car before approaching, and, in the most polite manner I could possibly muster, asked if they were just possibly headed towards the general direction of Belgrade.
"We're passing through Belgrade on the way to Sofia!" Sweet music that played a tingling jingle on my ear drums. By the time the tingling of the nerves had gone up to my brain and down to my legs, I was inside, and before I knew it, on the way to Belgrade. I arrived at the Belgrade bus station at 23:55. In five frantic minutes I navigated my way through an unknown bus station in a foreign language and alphabet, bought the ticket, found the platform, and finally, I was on the last bus to meet my friend.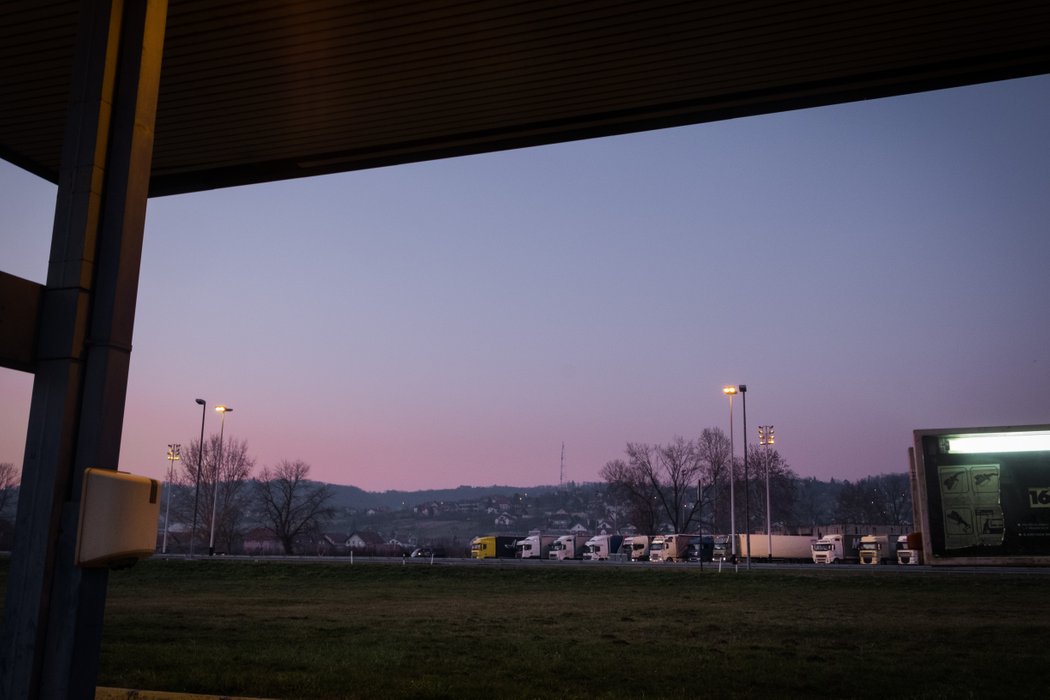 A lucky escape? This was just the first in a series of escapes, which I will write further about. If you can keep calling them lucky, who am I to judge. I believe more in a spirit of never giving up, no matter how bleak the situation is. You just never know who, or what's driving along the highway, your highway of life, a couple of hundred kilometers away still, maybe, but headed in the direction of your present condition. And in a couple of seconds your present has taken on a new course.