Napoli for me is a city of a thousand faces, a million colours, and a billion scents and tastes. Inevitably, the first sensations that drift into my mind with the concept of Napoli are always related to pizza. And how not?
Neapolitans are simply crazy about pizza. It seems to be as much a part of daily life as water and air might be for you or I. It's ubiquitous as you walk along any part of the city - be it the narrow vicoli of the Quartieri Spanioli, or the hilly Vomero - you can't take many steps before encountering yet another pizzeria and Neapolitans having fun baking in wood-fired ovens.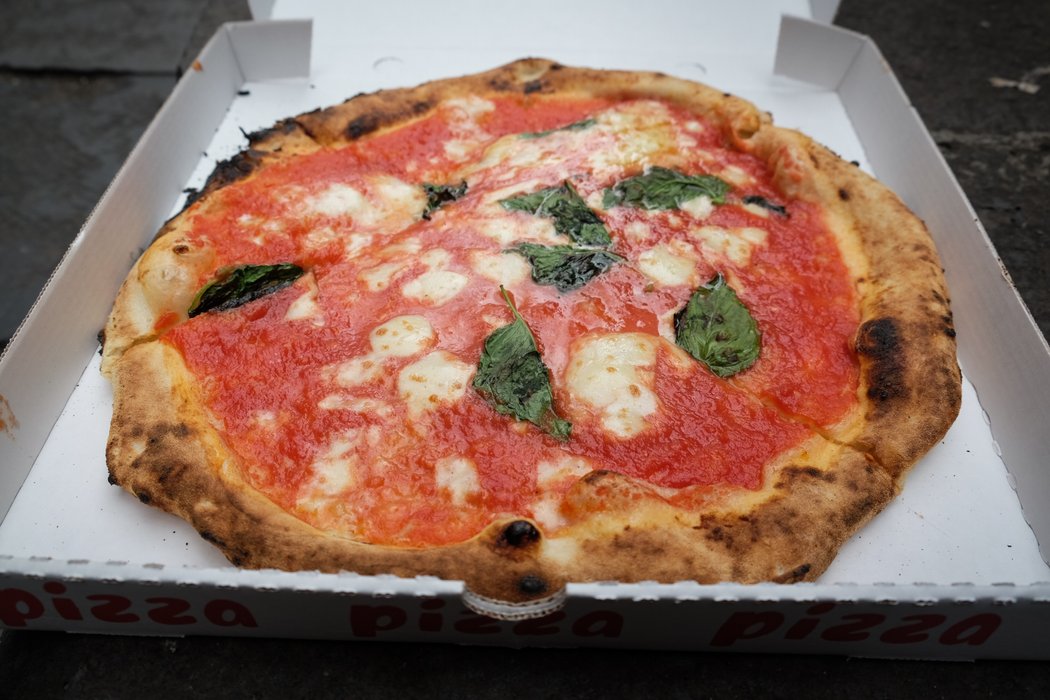 Pizza comes in a variety of formats which were at first surprising to me on my first visit. A very common alternative to the typical large round pizza that one normally associates with the word, and which is normally eaten slice by slice, is the pizza al portafoglio - wallet style pizza, so called because it is folded in four, giving it a triangular shape, and makes it possible to be eaten as a whole while holding it in one hand. Perfect for taking a passeggiata by the sea and not breaking stride while enjoying a delicious pizza.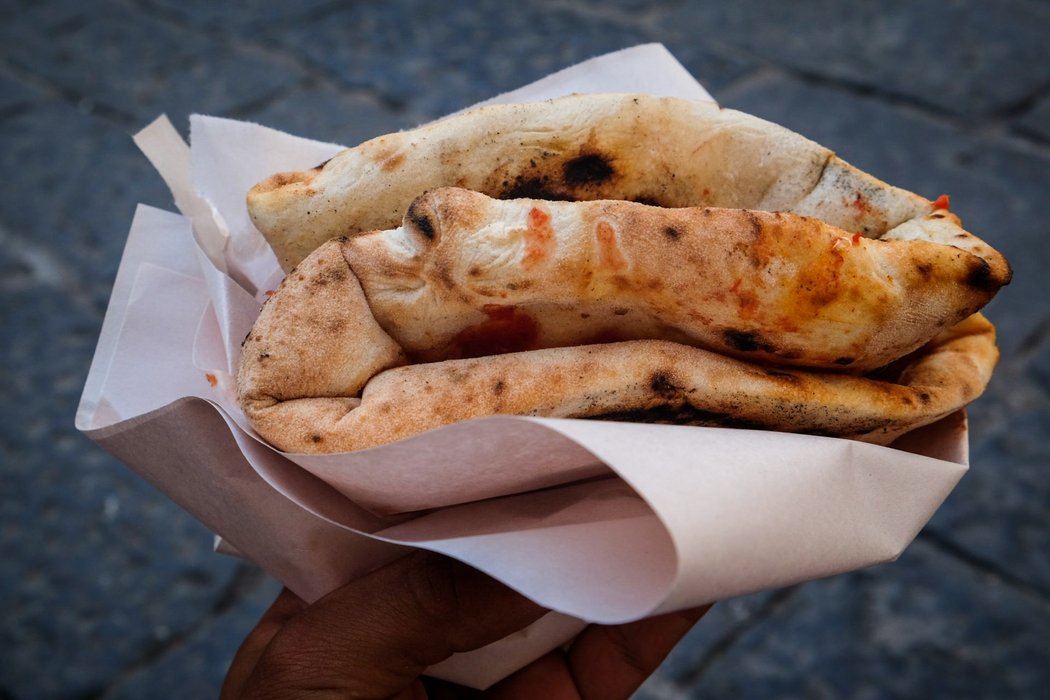 This kind of pizza is somewhat smaller, but at around €1.50 for a pizza, it's too tempting to not eat several throughout the day. Pizzerie are constantly churning these out and luring passers-by in by displaying them right on the street.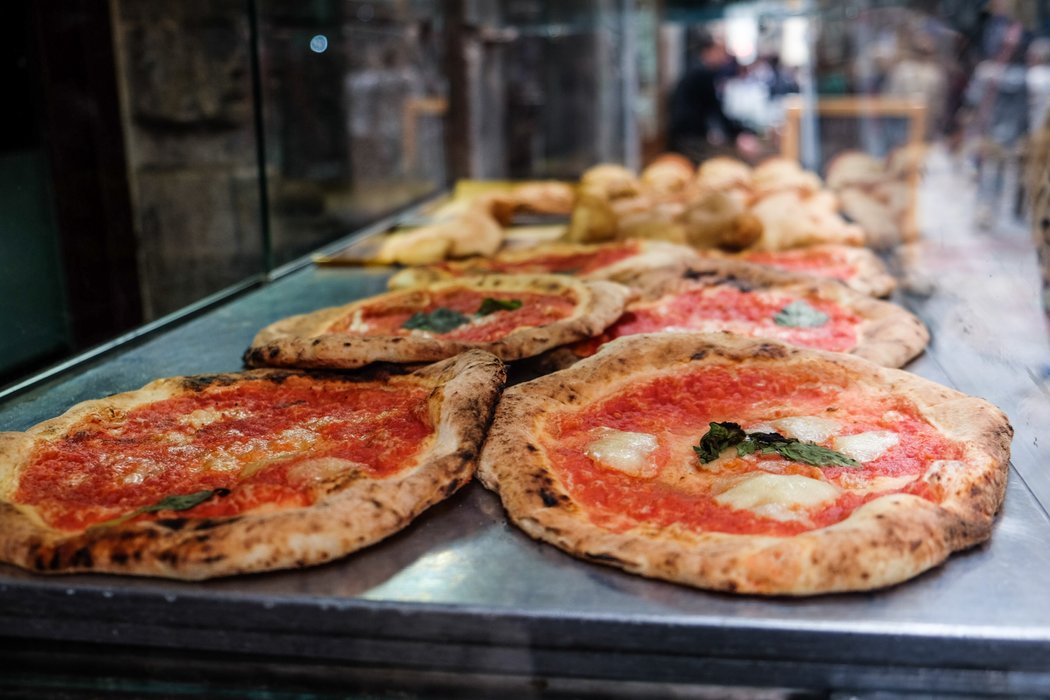 A style of pizza that surprised me is deep-fried pizza, where a dough is opened as for a pizza, toppings are placed, but then is folded and fried in oil. This made me question what does indeed constitute the term pizza. It seems that the word gradually developed its current meaning, and generally could refer to many types of cooked dough covered or filled with any kind of ingredients. This could then of course also be used to refer to pie, and indeed some etymological theories place the origins of the word as the same as those for the Greek word pita, meaning pie.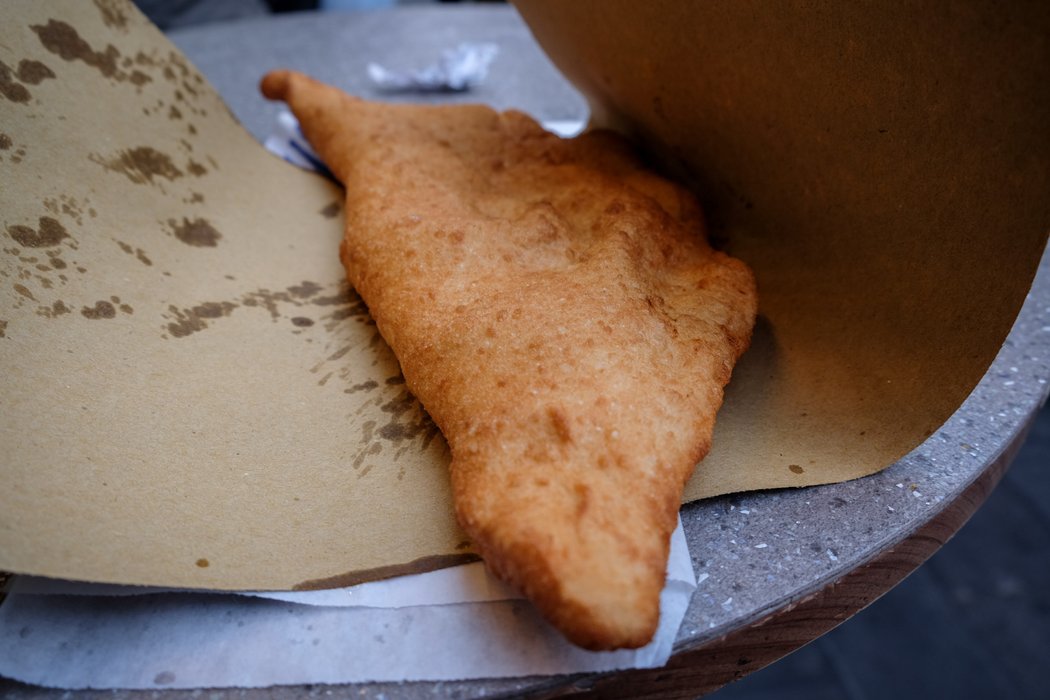 A slightly more elaborate form of pizza - and probably not meant to be eaten, a pizza dough crib. Indeed, the crib is also deeply entrenched in Neapolitan culture, however, more on that in a later post.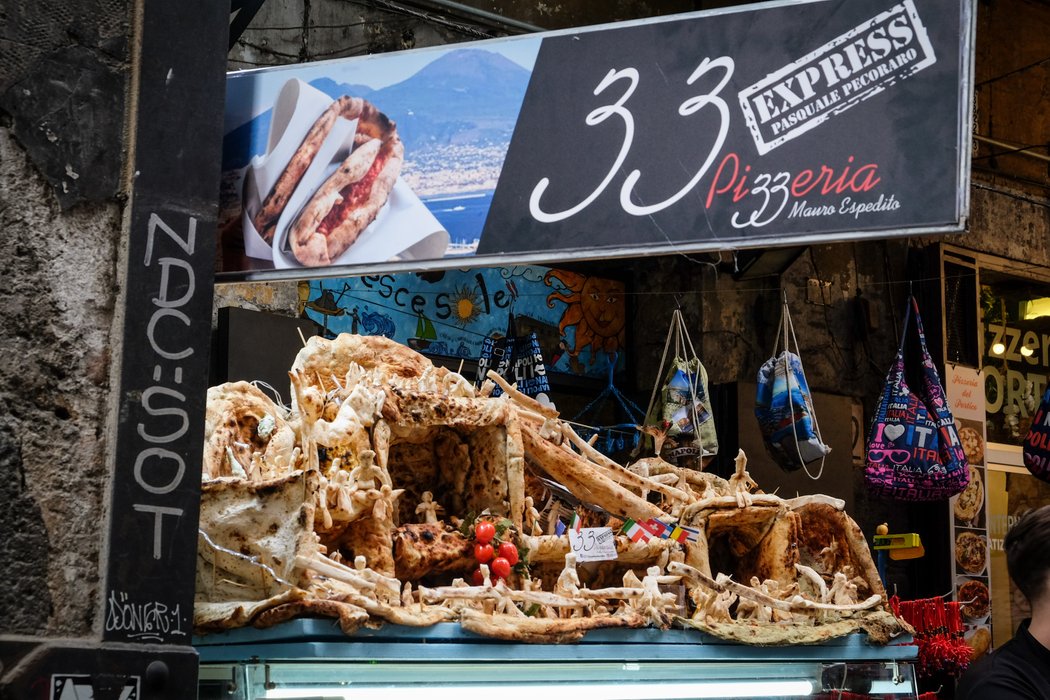 Being located right at the bottom of the highly active Vesuvius volcano, the region around Napoli is quite fertile, and produces some of the best produce in Italy. No wonder then that one can find delicious food all around, and not just pizza. Among the most famous produce are the San Marzano tomatoes, reputed to be the best tasting tomatoes in the world. No surprise then to find plenty of tomato-based pasta and gnocchi plates. A famous example is Gnocchi alla Sorrentina, originating from the nearby city of Sorrento.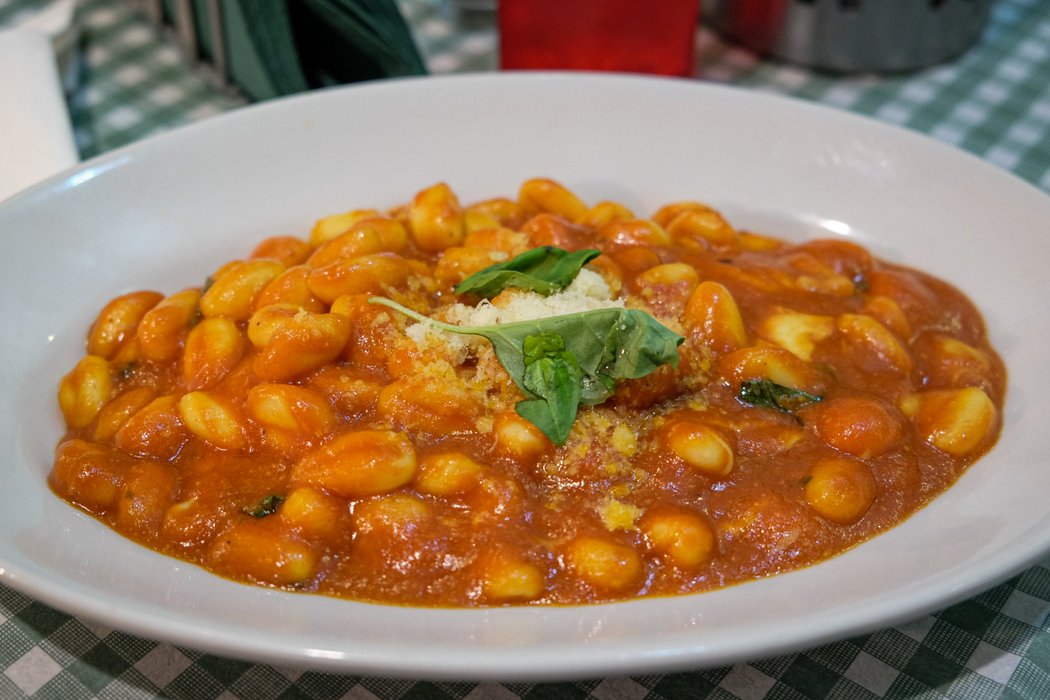 Probably my favourite discovery in Napoli are sfogliatelle. And I just can't have enough of them! These are shells of phyllo pastry (hence the name sfogliatella, which means with many layers) filled with sweet ricotta spiced with a hint of cinnamon and lemon peel. The crunchy dough combined with the sweet warm soft cheese, the zest of the citrus and the aroma of cinnamon makes them incredibly addictive.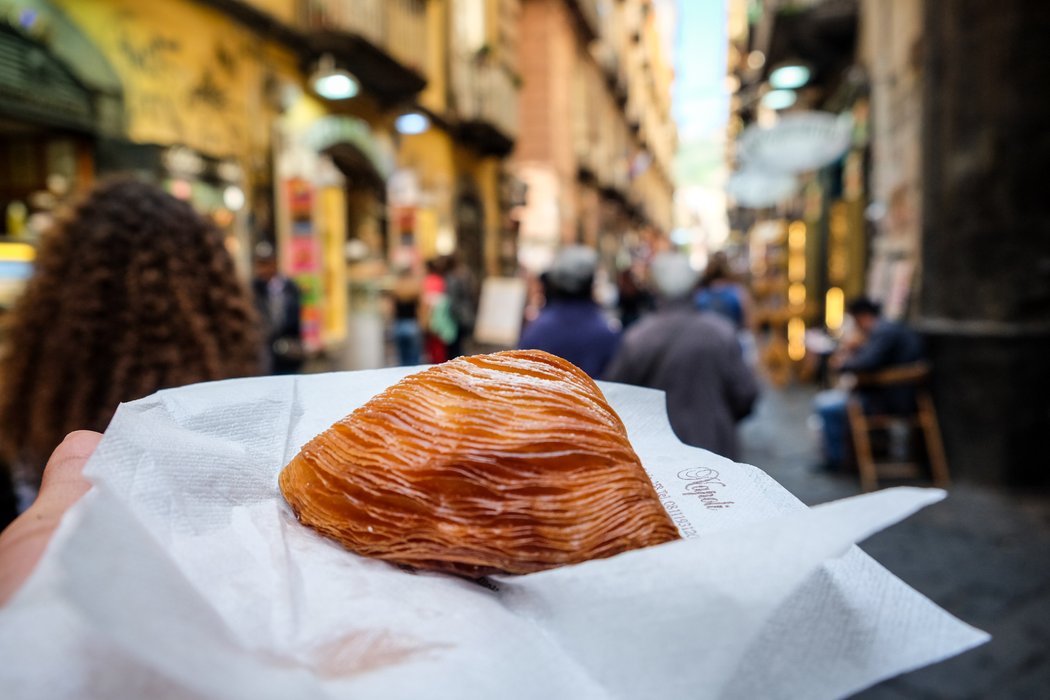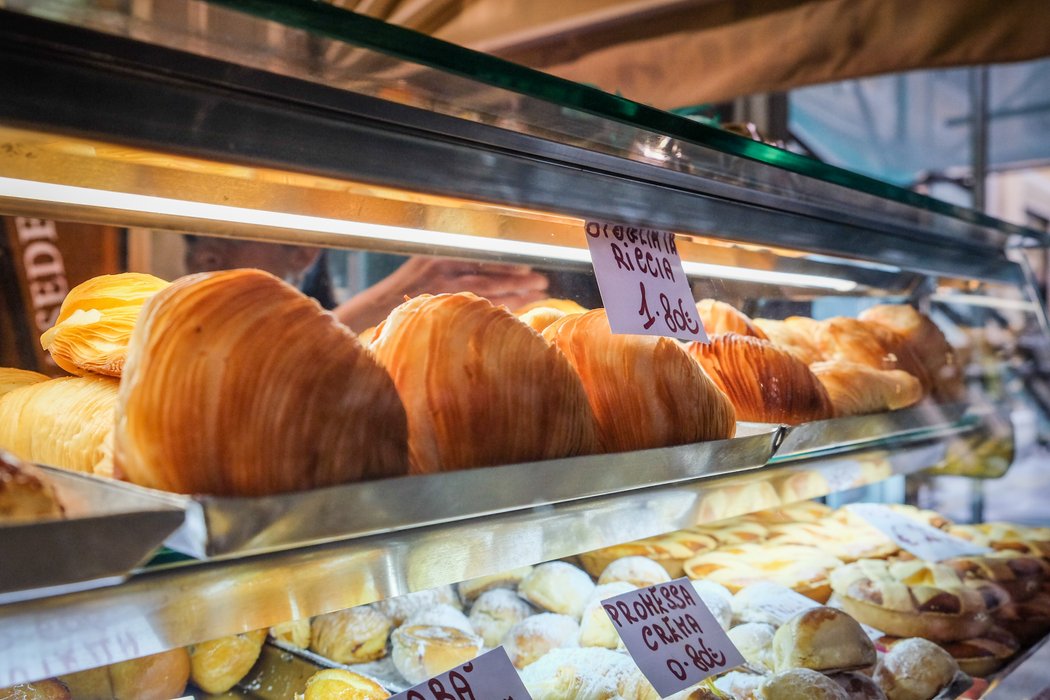 Apart from sfogliatelle, Napoli is endowed with a wealth of variety of sweet pastries. Walking along the streets anywhere in the city, apart from the pizzerie, you will also bump into many a tavola calda, literally hot table. These normally lie prowling outside shop fronts (sometimes bigger than the shop itself), seducing passers-by with displays of mouthwatering morsels, both sweet and savoury.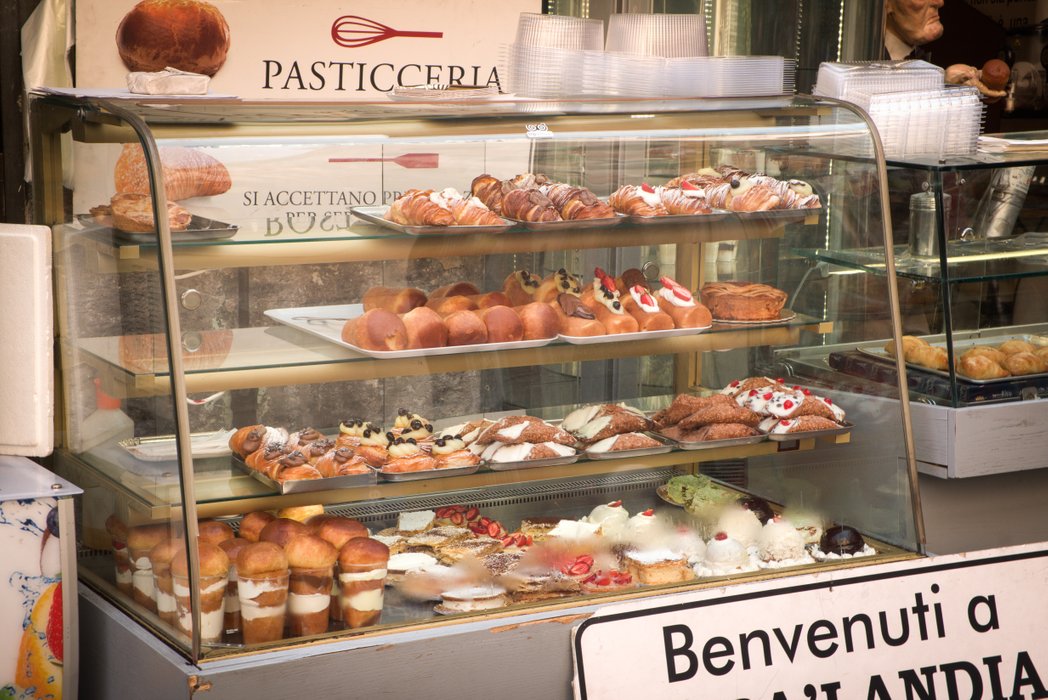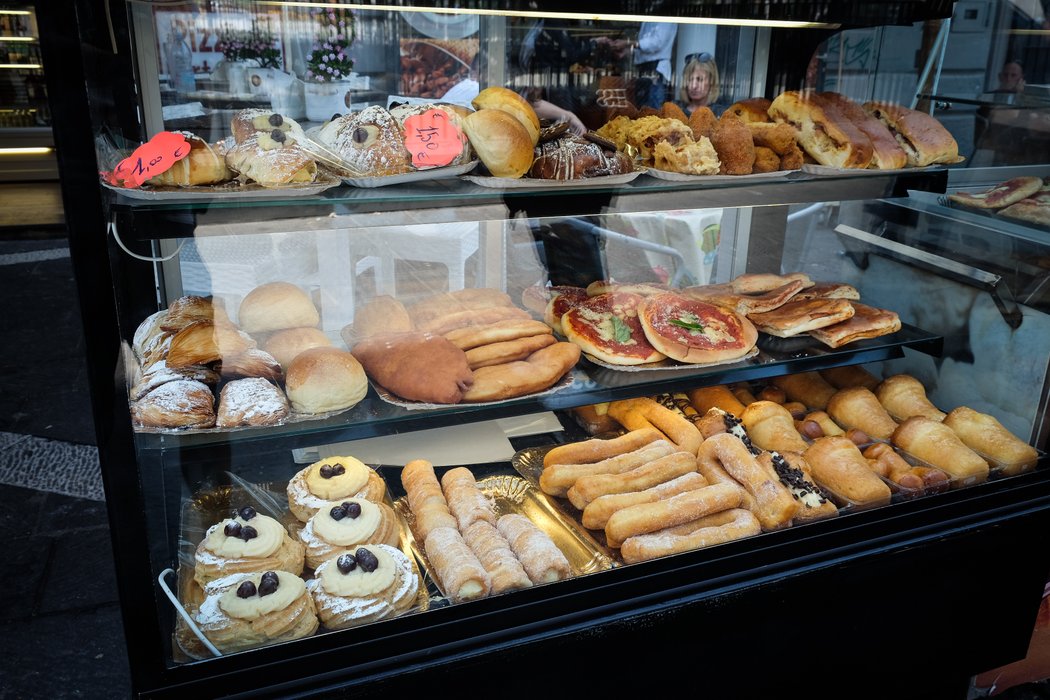 Another very typical sweet in Napoli is the babà, although it finds its origins elsewhere, a clear reminder of the influence of several important cultures on Napoli, most importantly perhaps being the French. These are traditionally small cakes dipped in rum, but might also be found split in two and filled with cream, chocolate or other inventive ingredients.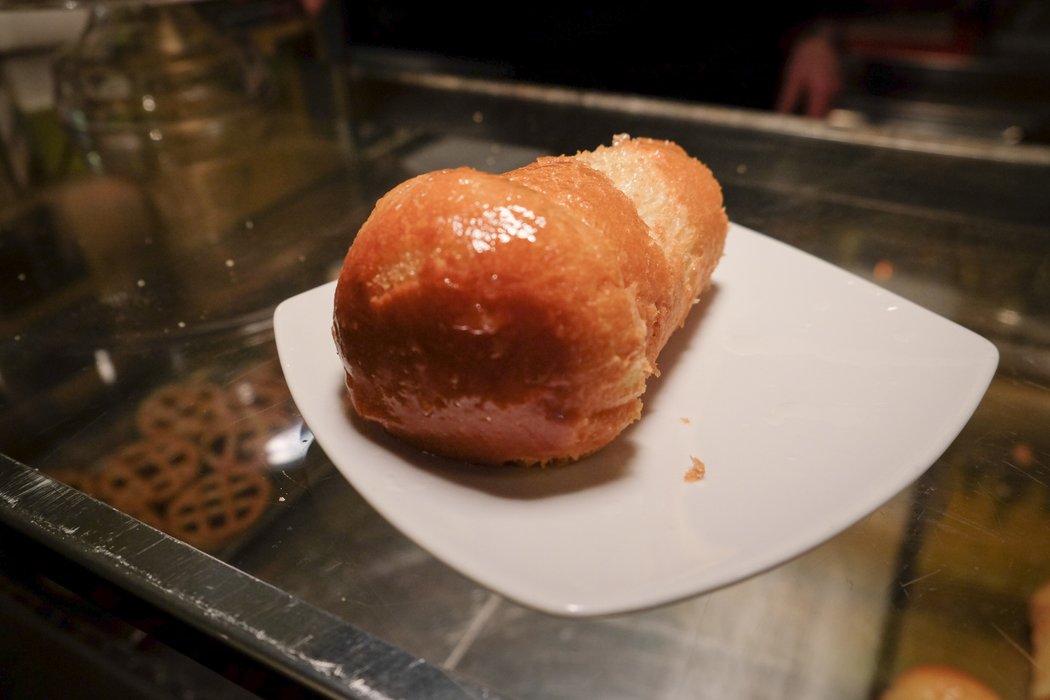 After a week in Napoli, I feel like I have only just begun to scratch the surface of the culinary traditions of this wonderful city. I'm sure that even just by reading this post, you will feel like stuffing yourself like this guy down below. So imagine what it's like roaming around the city, an experience I hope I will be able to have again in the near future.