During my gap year in Odessa, Ukraine in 1995/96, my fellow student and I travelled to Lviv for a weekend, an incredibly beautiful city to which I would dearly love to return.
It's disappointing that I didn't write more in my journal, something of which I still don't do enough!. And were it nowadays I would, of course, have taken many more photos that I did. Of the whole trip, these are all the photos. Still, at least I have these, right?!
Market Square
18 April 1996
I left for L'viv with D. Tickets cost 25 dollars each - bumped big style. We got a купе (four-bed berth) with a father and son from Odessa. It was dead heavy at first as nobody would speak and D was para, man. It turned out good though. The kid even said my Russian was good. Cheers kid! We played cards. It was bloody hot.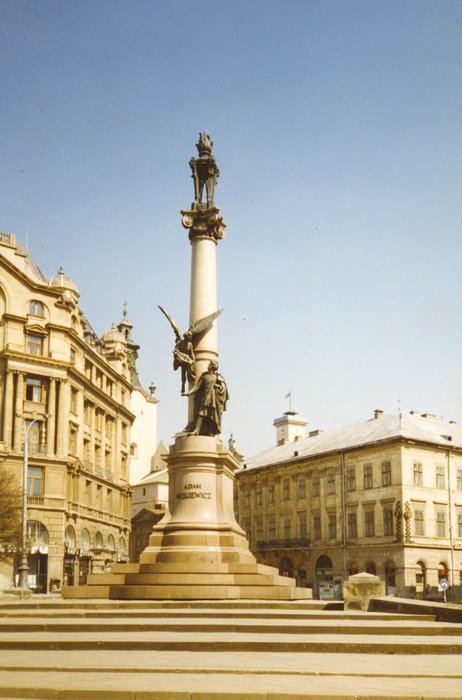 Adam Mickiewicz Column
19 April
We arrived in L'viv at 9:30 am, ate in a park then got into the Hotel L'viv for $10 per night. The city is incredible and the weather was bloody hot as well. We met Helen in the street - mental or what! We bought our return tickets on Friday - $15 for люкс (two-bed berth). Helen payed 800k for a купе. I saw a champion Ukrainian shirt I wanted for $100, but couldn't get any money with my Visa as the banks were all shut. Eventually I got money at the Dnistr Hotel then we went to a concert of organ music in a church. It was no bad. I went back to the market where the old wifey was packing up and said she had sold the shirt anyway. Piss. I ended up getting a dress, which I can cut. It was $35. I also got a shirt for Scott and a wee dress for Nicole (nephew and niece).
We had a choice meal in the Grand Hotel for $10 at night. We should've stayed at the George Hotel.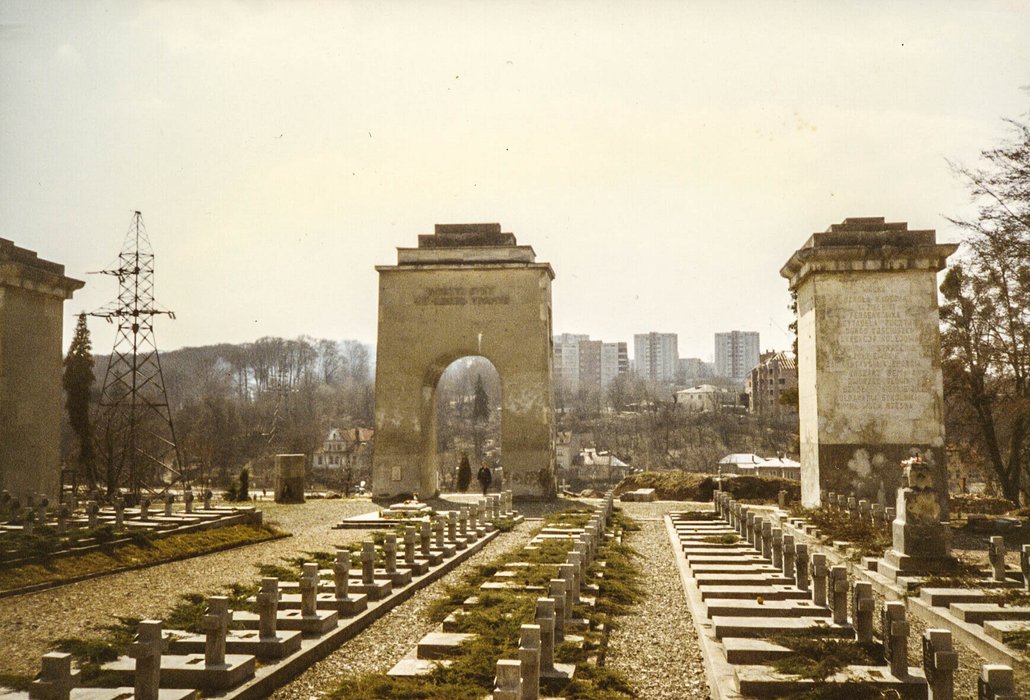 Cemetery of the Defenders of Lwów
20 April
Had a couple of beers at night.
Lviv National Academic Theatre of Opera and Ballet
21 April
We got a люкс back to Odessa, just the two of us in a wee cabin. Good sunset.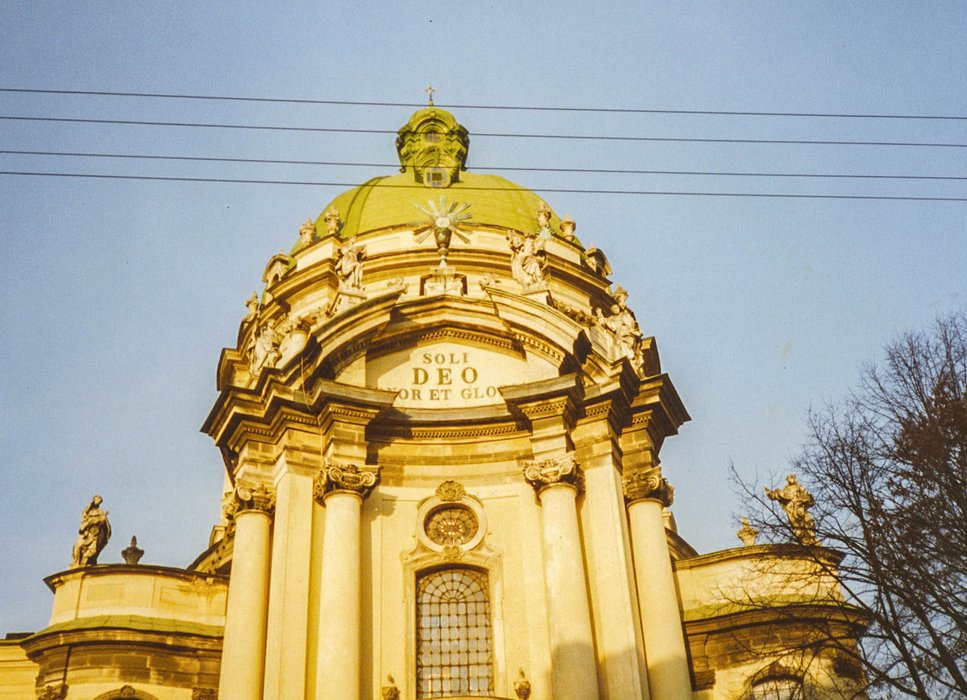 Dominican Church / Домініканський костел і монастир, греко-католицька церква Святої Євхаристії
22 April
Arrived back in Odessa at the back of 10 this morning.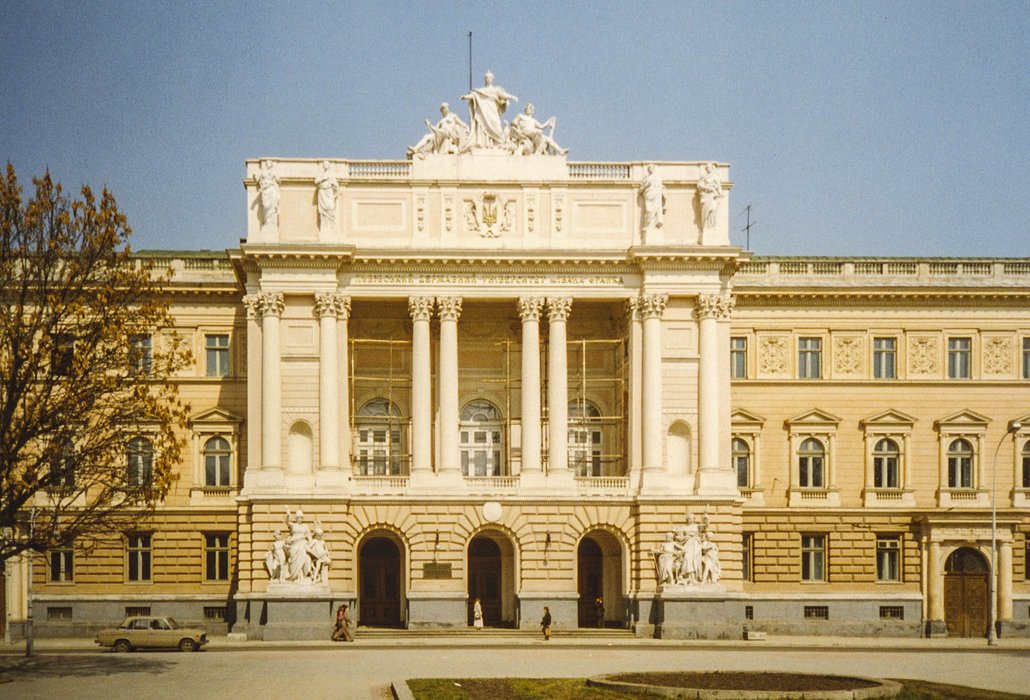 Ivan Franko National University of Lviv