You may have heard of Pai. That sleepy town by the Thai/Myanmar border. Let's say one day by chance or perhaps call it destiny, you find yourself close by. You might wonder, well what's in Pai? On the surface, not much! Dig a little deeper the wonders are endless. So what causes so many people from all over the World to keep coming back? Make the trip. Come take a big breathe of fresh mountain air. What awaits may not be exactly what you think.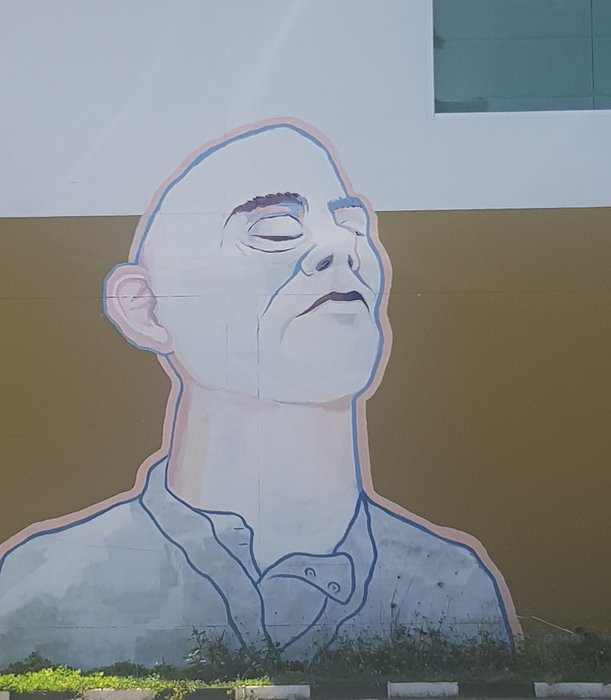 Despite its reputation as a hippie haven, you'd be surprised to find that you don't need to smoke, take mushrooms, or even be a vegan to love it. Being this deep into its fame, Pai caters to all kinds, even families with little ones in tow. Rather than a guide, consider this a basic introduction to the magic that is Pai. There's more here than the tours and landmarks suggests. Ask anyone who's been here or has never left, the attractions are nothing but a bonus.
Getting there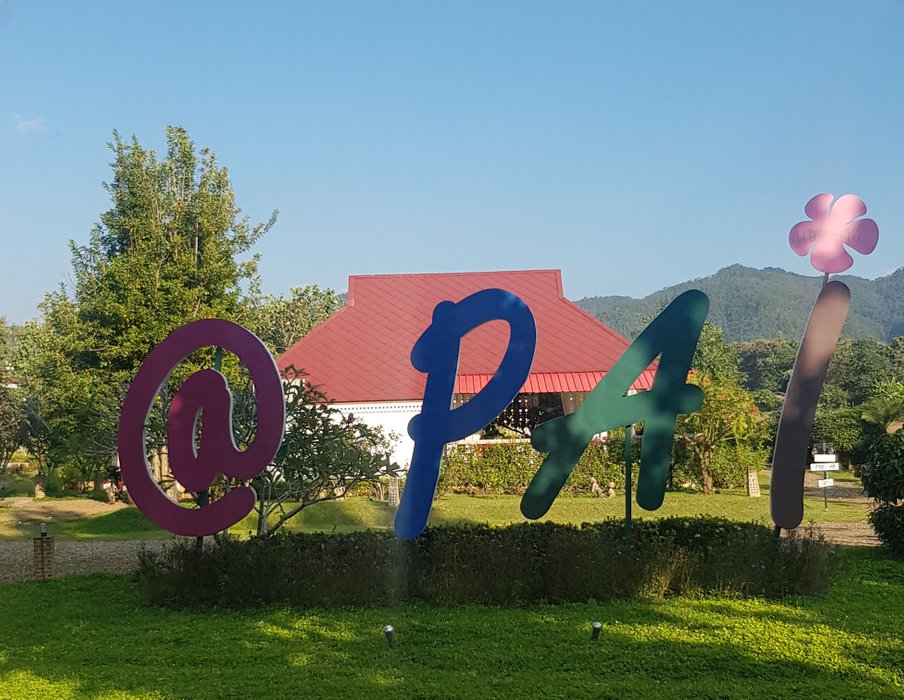 You have two options to get here: Book a minbus or, take a motorbike. Either options puts you up to navigating 763 hairy turns up a steep and busy mountain. First time motorbikers are not recommended. Many do anyways and crash into the pavement on the way. Unless danger is your middle-name, and you go for it anyways, please remember to take it slow. To take a minibus you can book tickets directly from Chiang Mai Arcade bus station 3 for $150 baht.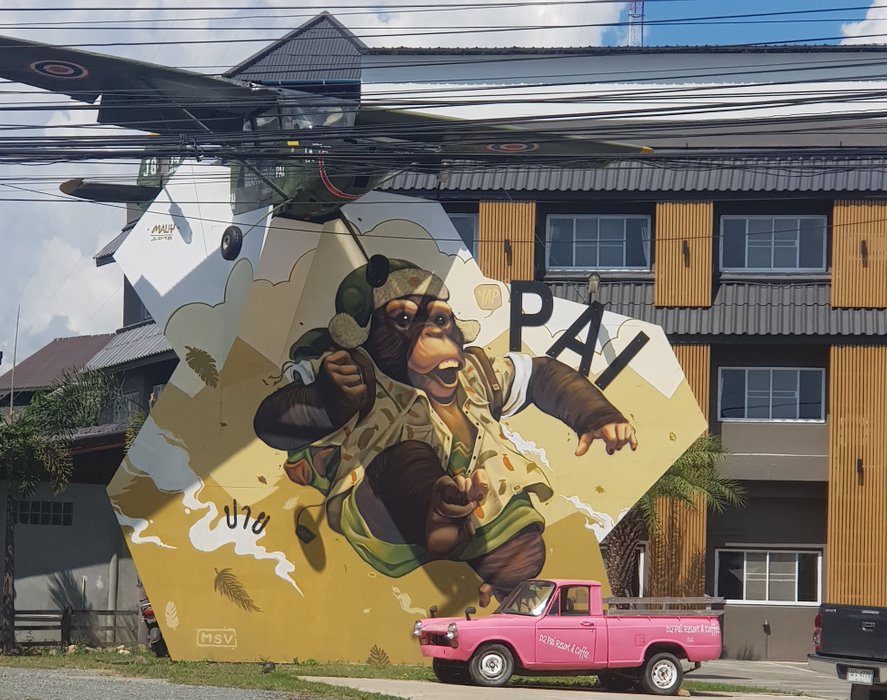 Once you arrive, you'll see the typical activities posted around town and shops. There's the sunset of Pai Canyon, The sliding waterfalls of Mor Paeng, the sauna of Sai Ngam, the Big White Buddha. All lovely places, no doubt, but if you make your way to Pai for only these things, I'm sorry to say you've wasted your time. Pai is a place to appreciate being. That island-like slowness takes hold of you here. It eventually allows you to take on a more care-free mentality. Surrounded by the art, kindness in Thai jungle, it doesn't take you long to realize why there's no place like Pai.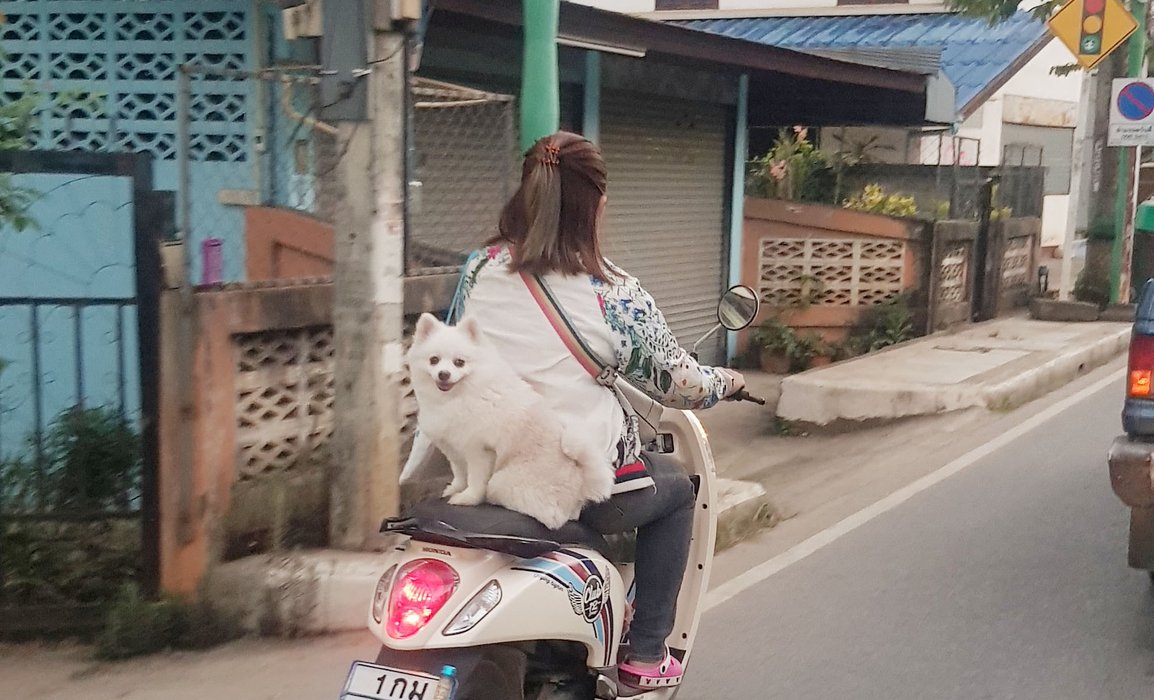 The great thing about Pai life, is it's as quiet or as loud as you decide. Being so small, the crowded night market and bar street is just a short 5 minute stroll end to end. Outside these two streets, a new Pai appears. A Pai that feels more aligned with the stories. A Pai which encourages you to explore. A Pai that even encourages you to connect with others around you and make take up a new hobby.
The town is filled with quirky locals and interesting shops. You'll run into quirky owners like the owner of Cafecito, a Mexican café tucked away down by the Wednesday night market; Gaew, a loud and feisty chef, who runs her cookery class and serves some piping hot papaya salad at night. You'll run into fire-spinners, jugglers, musicians, people of all sorts. Pai is not short on characters.
"Outside the city" (across the bamboo bridge), things get quieter quick. You'll find some of the nicer bungalows here among farmland and vegetarian restaurants. Aside from the commotion of Circus Hostel, you won't be finding many crowds here. The stars shine bright overhead with only dim lights shining from the bungalows around.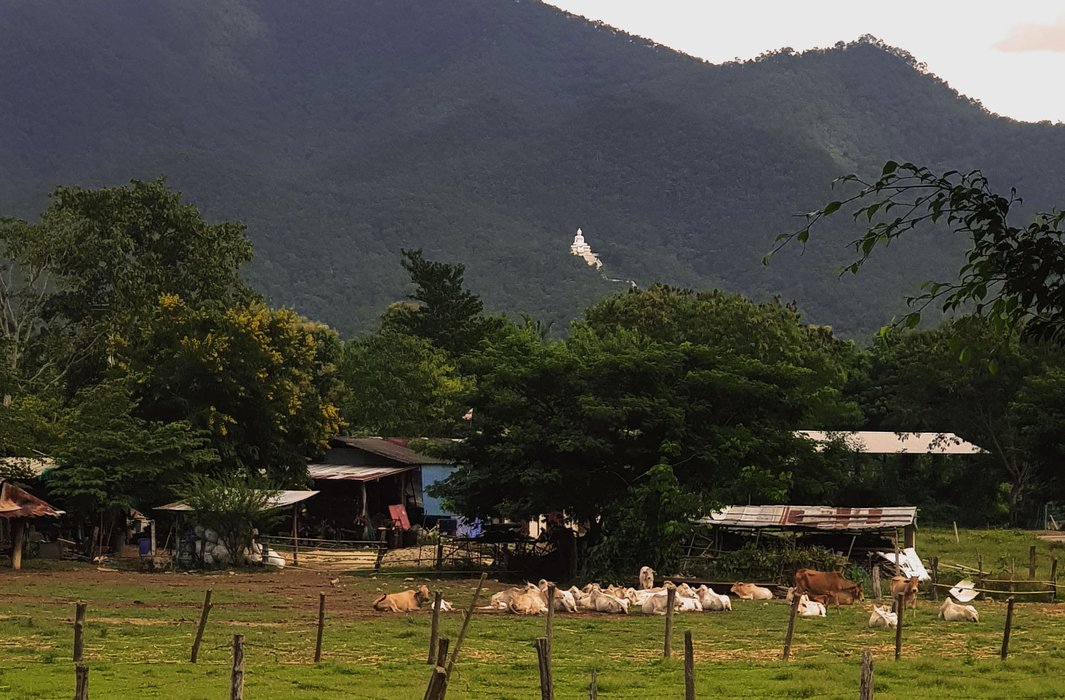 Although Pai is all easily walkable, motorbike rentals are cheap for $100 baht a night. This can help you explore the area and visit the various waterfalls, hot springs and canyons on your own time. All is done on your time. You'd be hard pressed to feel rushed here. You'll find yourself having time to enjoy the simplest things. Without even trying you can rediscover many things about yourself. Many people get sucked in for what was meant to be a weekend, such as one fellow I met, turning into 8 years. If there's anything I've learned from my own experience and talking to people here, it's that Pai will surprise you.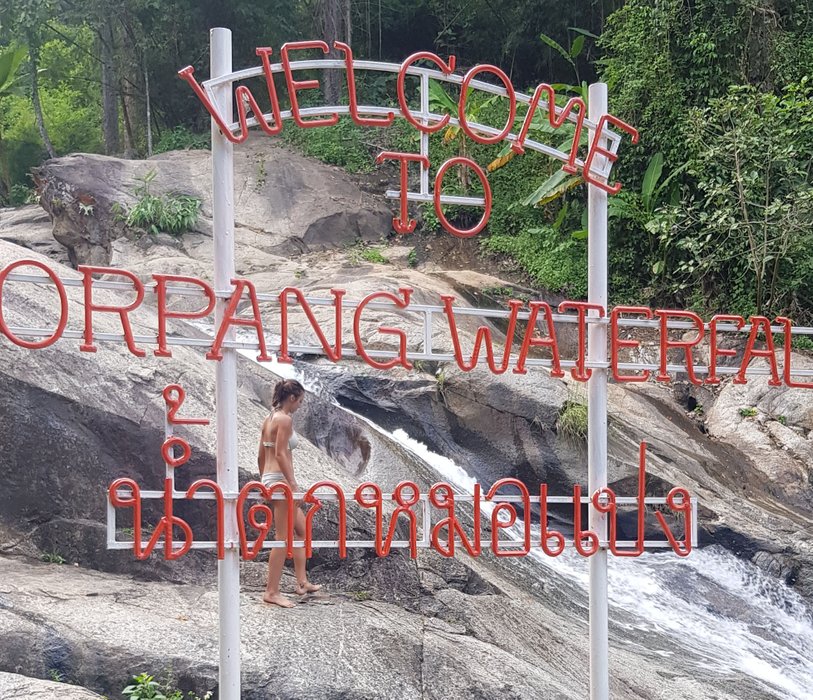 You can be enjoying the cheap delicious food of the night market. Spend the hot day swimming in Fluid Pool and learning to juggle at Circus Hostel. You can be sliding or diving in one of the water falls after a long trek through green jungle and crossing streams. At sunset you can be chilling in the sunset bar in the middle of an empty field with the mountains in the backdrop. You can be in a taxi with 10 strangers to a jungle party or camping in Wonderland.
Pai is well worth the trip and discovering it all on your own. For those in need of a bit more detail, a far more comprehensive "Where to stay, where to go, what to do", will be handled in another post. For now I'll be at Art in Chai for some good music, good chai, and yes I'll say it, good vibes.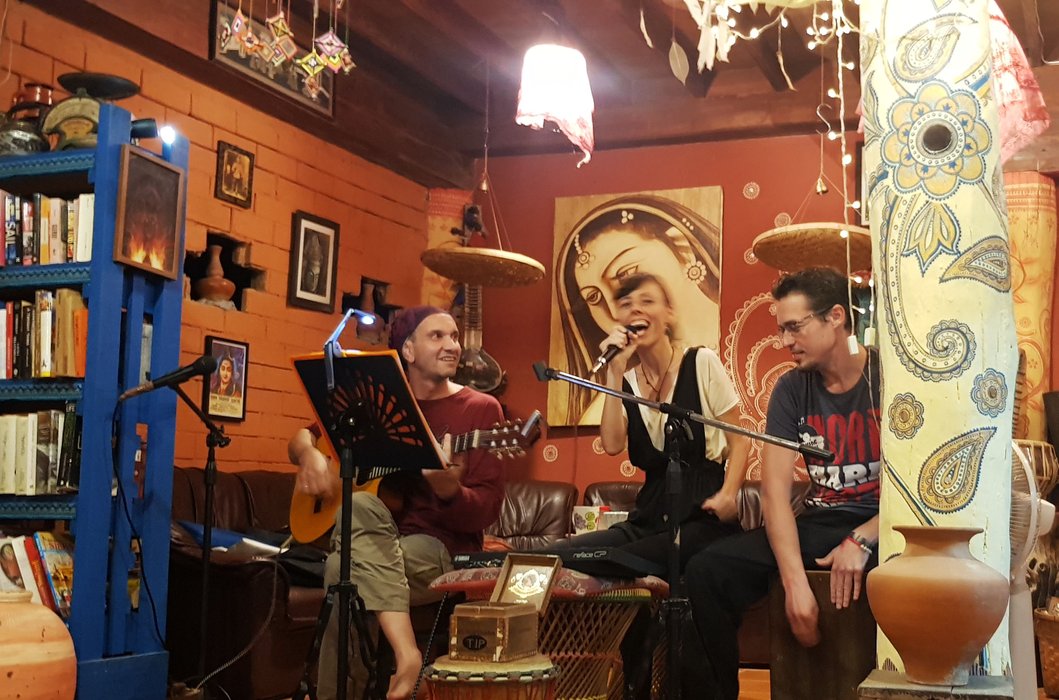 Bonus: One of the small pieces of Pai to discover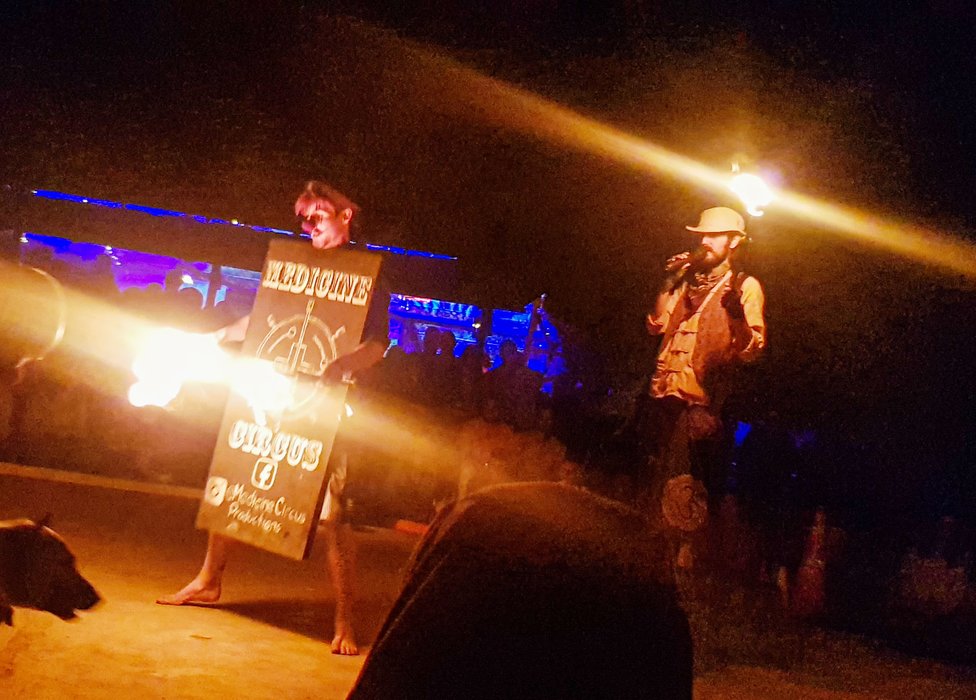 There is a little slice of Pai that has been growing over the year. Down by the massive Paradise Bar hostel grounds, there's a biweekly show that you can and should witness. Every Thursday and Sunday night, The Medicine Circus puts on an absolutely beautiful fire show. Now a staple in any worthy Pai itinerary, this circus is only one year old and you would never know it. It's a guaranteed good time and after the show you're free to enjoy the beautiful grounds of Paradise hostel. Live open-mic music goes on all night and there's a bar to keep you hydrated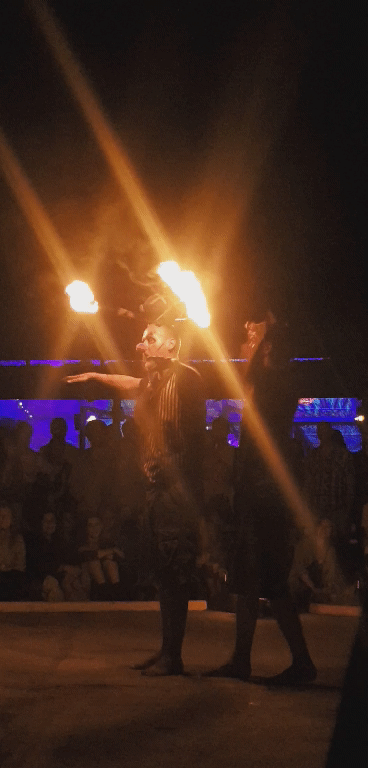 The Medicine circus host is effortlessly funny and entertaining. He does a superb job in keeping the crowd focused and keeping things light. Once it's 10pm, a ring of fire rushes around the stage to remind you that, yes, this is indeed a fire show. If you've seen fire twirling before, don't worry. This is not just a guy spinning fire. This is a full on show. There is some impressive effort and artistry on display, even a good helping of comedy sprinkled on. All this is blended into a show that doesn't drop the pace.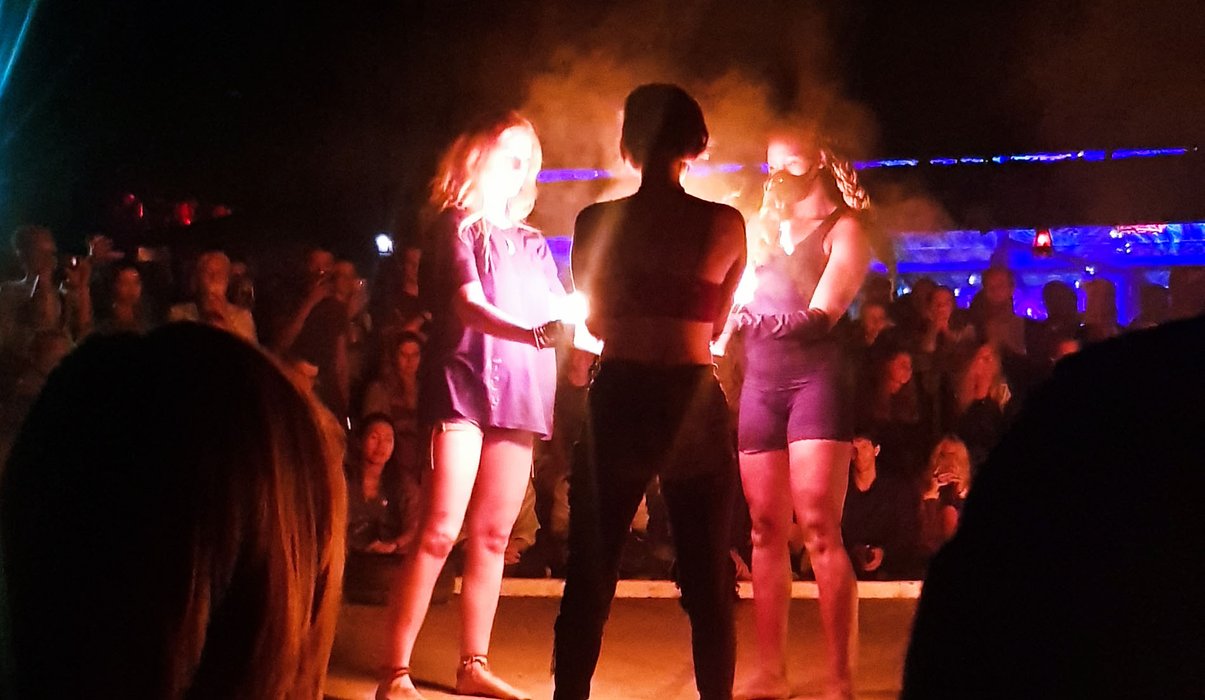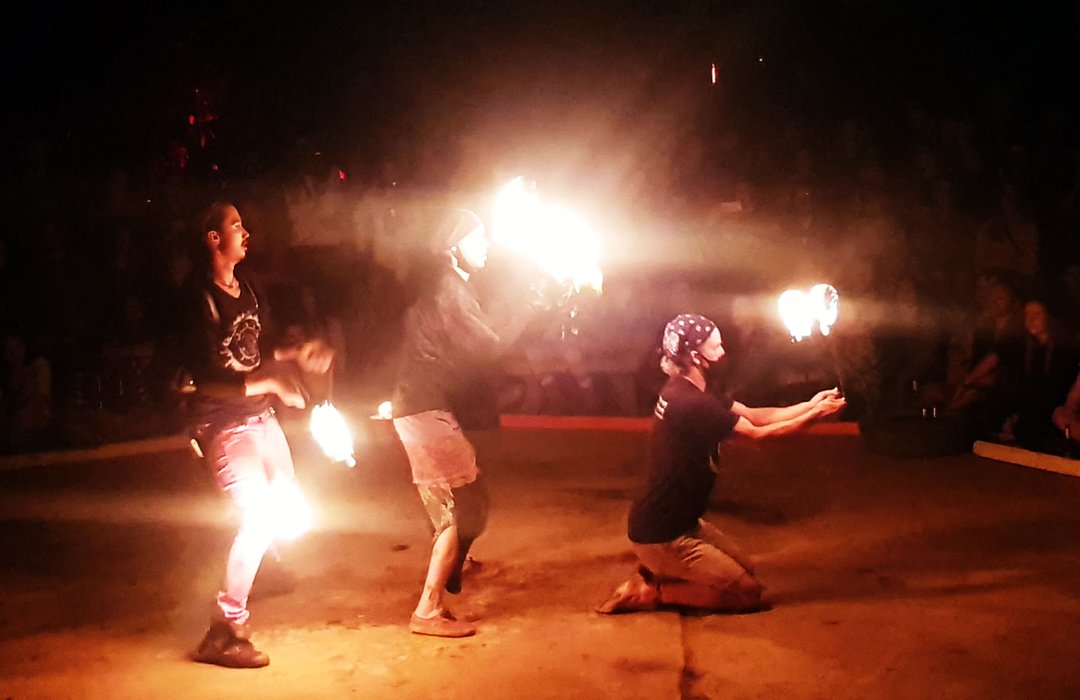 From the girls with their fiery palms and hypnotic choreography, to the comedic fire juggling of the two resident clowns. Things get wilder as the night wears on. The flames danced around in hypnotic swoops, up and around their bodies. Their eyes are lit on and off with the intense glow of whizzing fireballs. Not a bad way to end a night as you walk or ride away under the stars.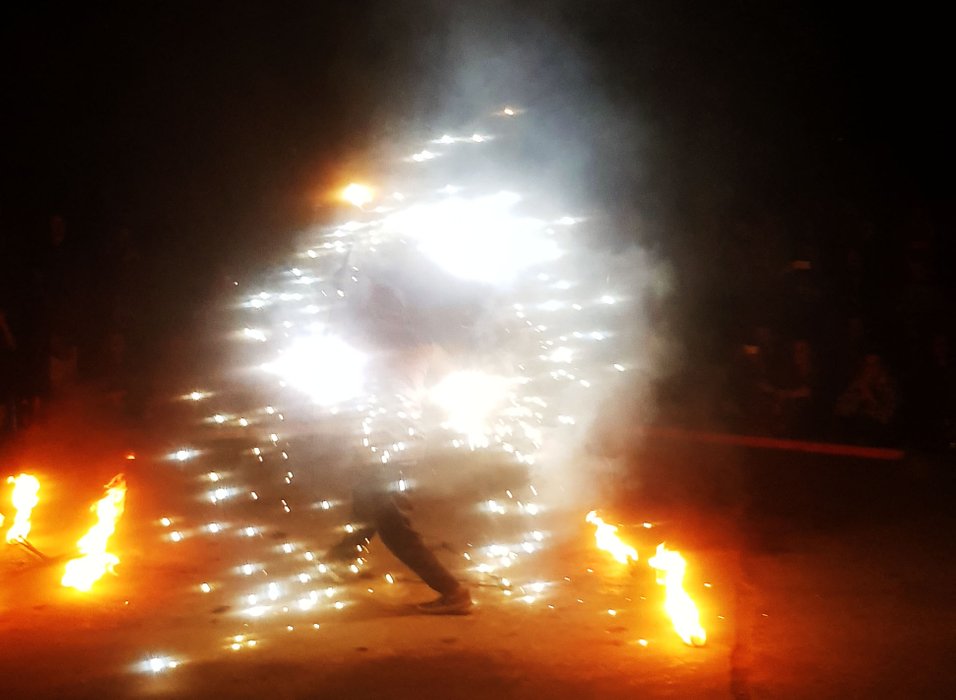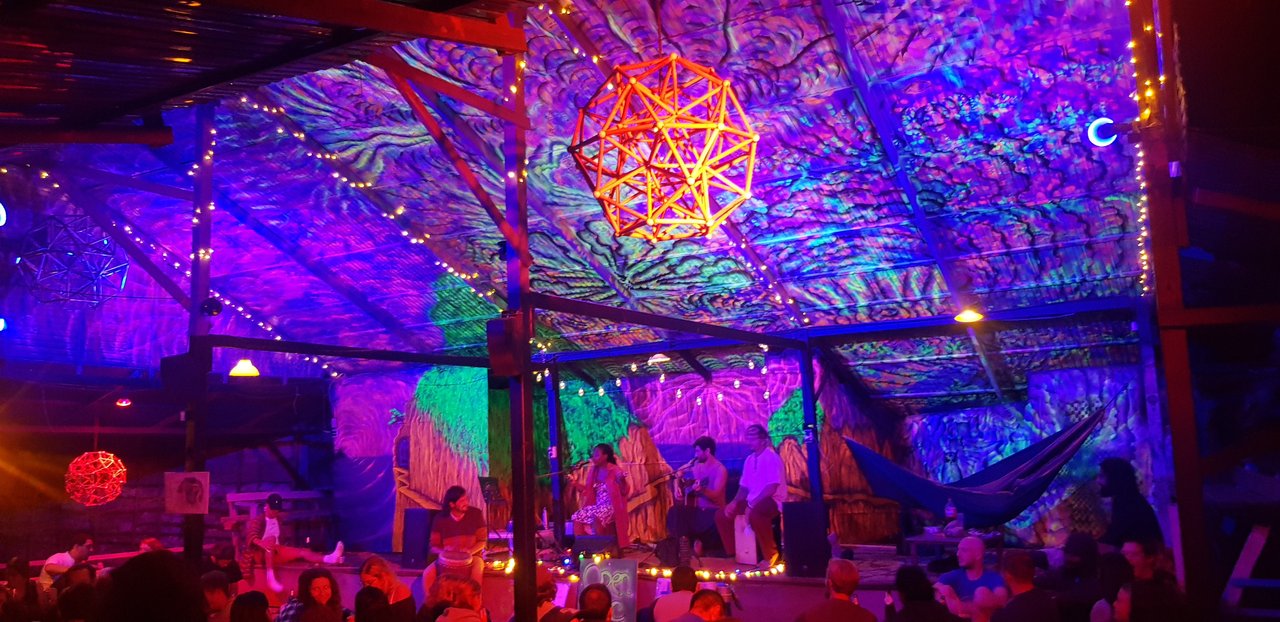 How would you describe Pai? Would words do it justice?