Good Life Dacha, Art in Chai, Malamong Art Shop, the Pai Trifecta to a blissful day. A visit to all three in a day guarantees peace and mellowness in your heart and soul. The décor and owners couldn't feel more Pai and draw you into the world in this little mountain town.
Good Life Dacha(More than a hostel)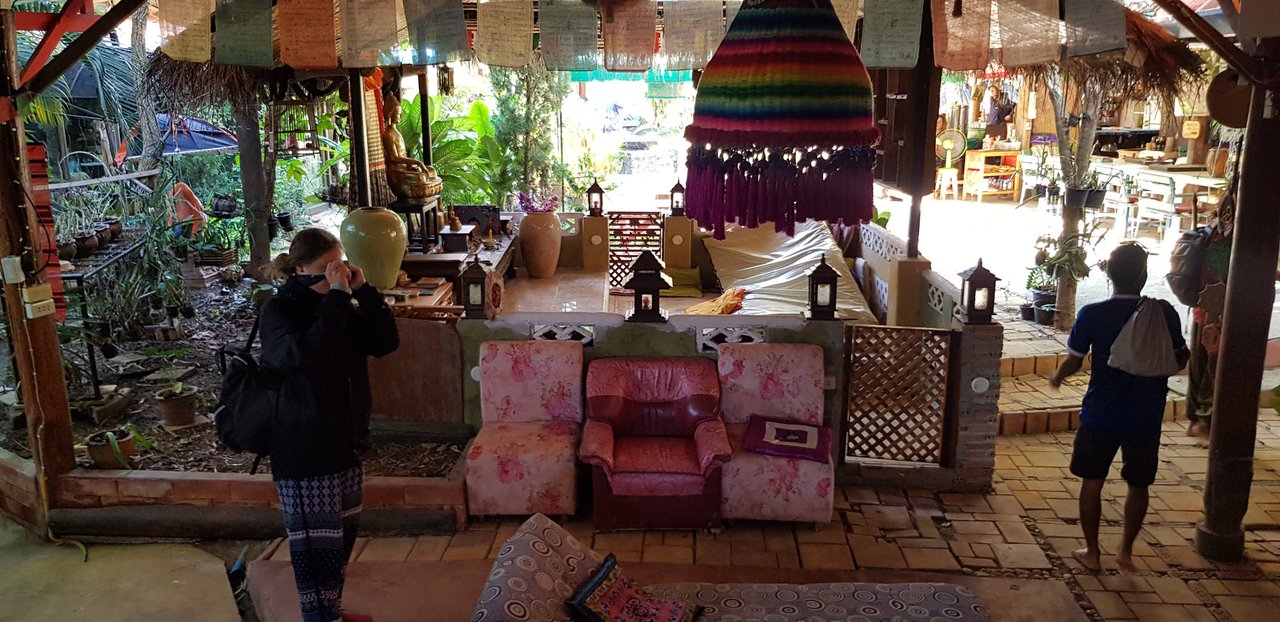 A place to sleep, eat, even meditate. The Good Life Dacha is a tranquil place a 10 mins walk from the city centre. The owner is an especially kind man you can always approach for a conversation. The décor and ambiance is one of the best in Pai. There is a lovely homey feel and ambiance throughout. Walking through to the centre, past the cafe, you'll arrive in an open grassy area. This is where the many events take place. A ground level stage holds guitars and drums. Once a week everyone is invited to join in on a Kirtan. (A singing circle). Other days can have you caught in an ecstatic dance group. Yoga and other workshops are planned throughout the week as well. For kombucha fans, you can join a kombucha workshop, where you can learn how to make your own! Practice meditation and feel your body resonate with a sound bath. Whatever you feel like joining, do it all within the beautiful grounds of Dacha Good Life and their calming decor.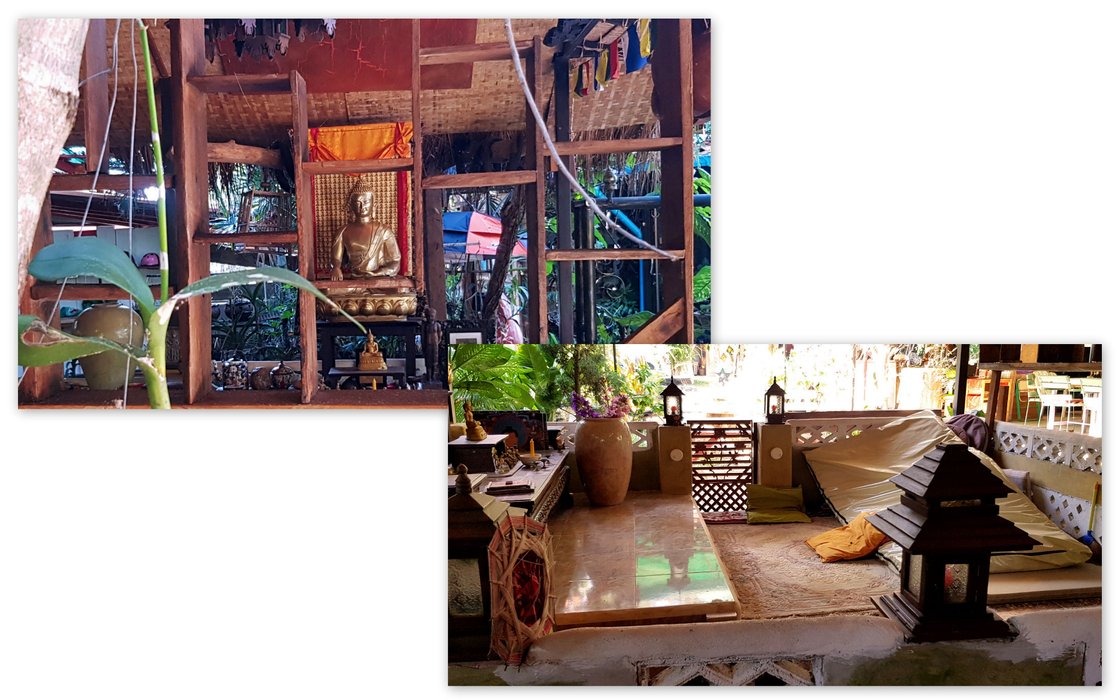 Good Life Dacha is more than a hostel. Whether you are a spiritual traveler or just looking for some peace and quiet without feeling isolation, you can't go wrong with Good Life Dacha. You'll want to hang around and soak in the atmosphere and plan your day. The common are is big and open. Everyone is kind. There is always something going on.
MALAMONG TEA ART SHOP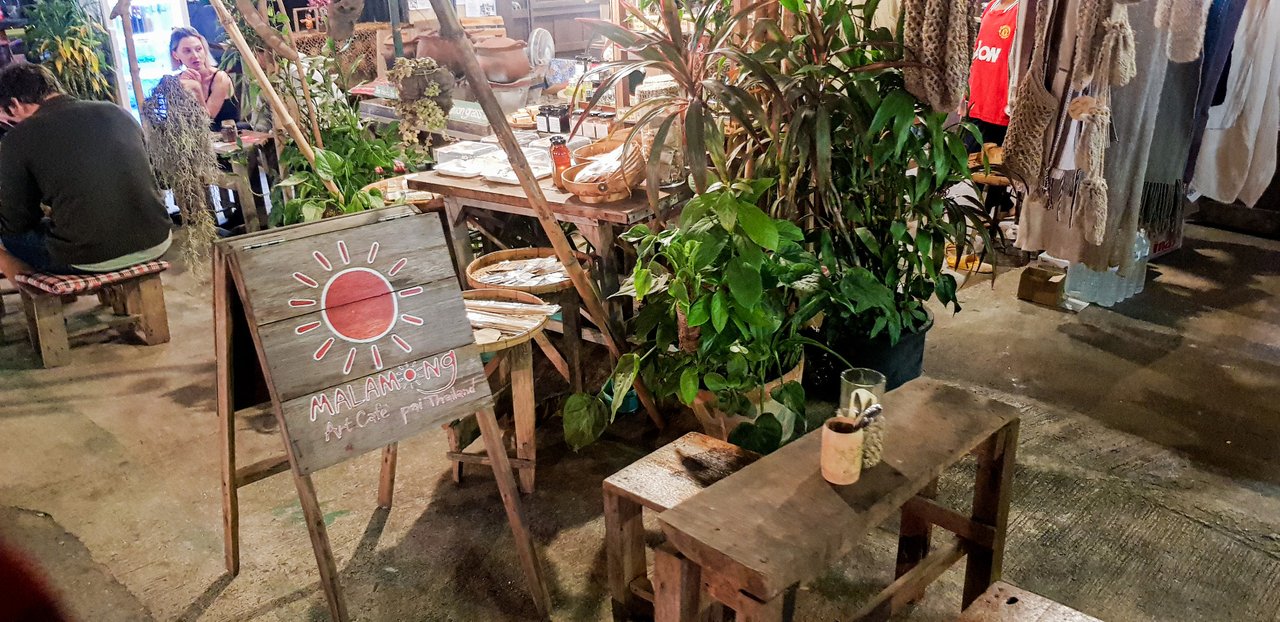 Walking street is mayhem. The small street is the centre of the night in Pai. You can find delicious and cheap food at the stalls. Once you have enjoyed the tasty treats of the night market, step into the Malamong Art shop for a nice warm cup of tea. You may have noticed the large clay pots when walking down in the morning. When the madness of the night market is in full swing, you can escape to this little hideaway on the walking street itself. Part homemade art shop, part tea cafe, Malamong is a new staple to Pai. Again the ambiance and music here encourages a good mellow time. You'll find locals and tourists alike dropping in for a hot cup of ginseng or lemongrass tea. Recovering from the crowded liveliness of the street, you can sit and sip tea in peace.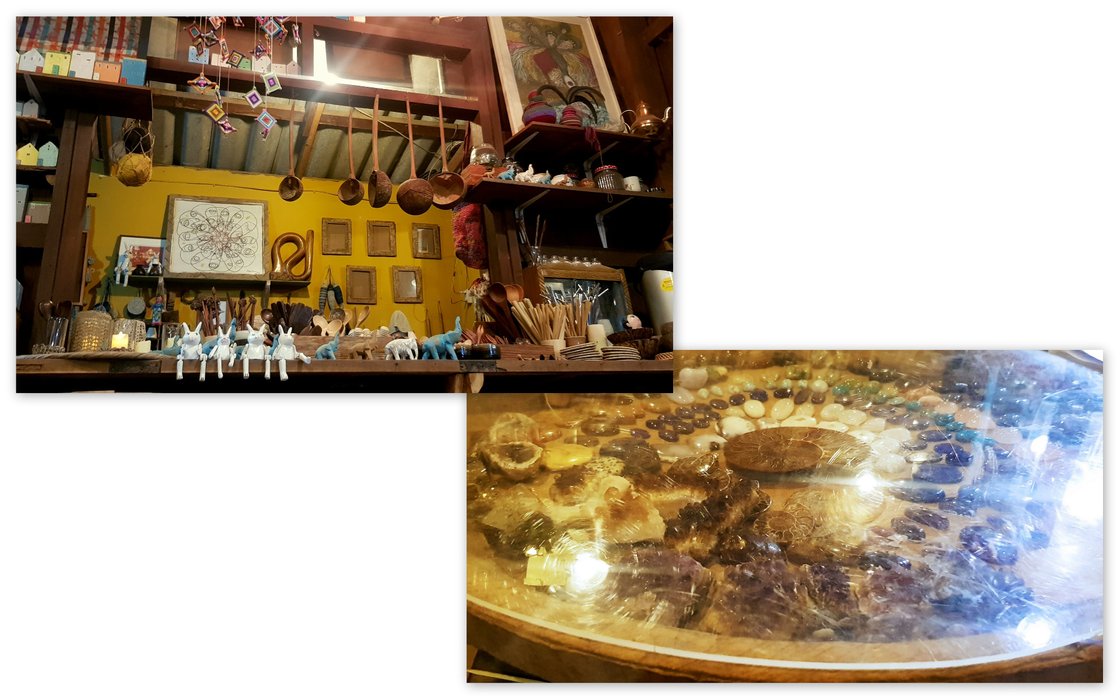 Run by a nice Thai couple, and their little child who hangs around being cute. This is a shoes off shop with seating on the floor. The shop sells a collection of art, crystals, stones soap. Like Good Life Dacha, the décor here calms your soul with homemade touches everywhere and Earthy tones. Paintings of Pai by the shop owner fill the back wall. Crystals are laid about the shop on display and sale.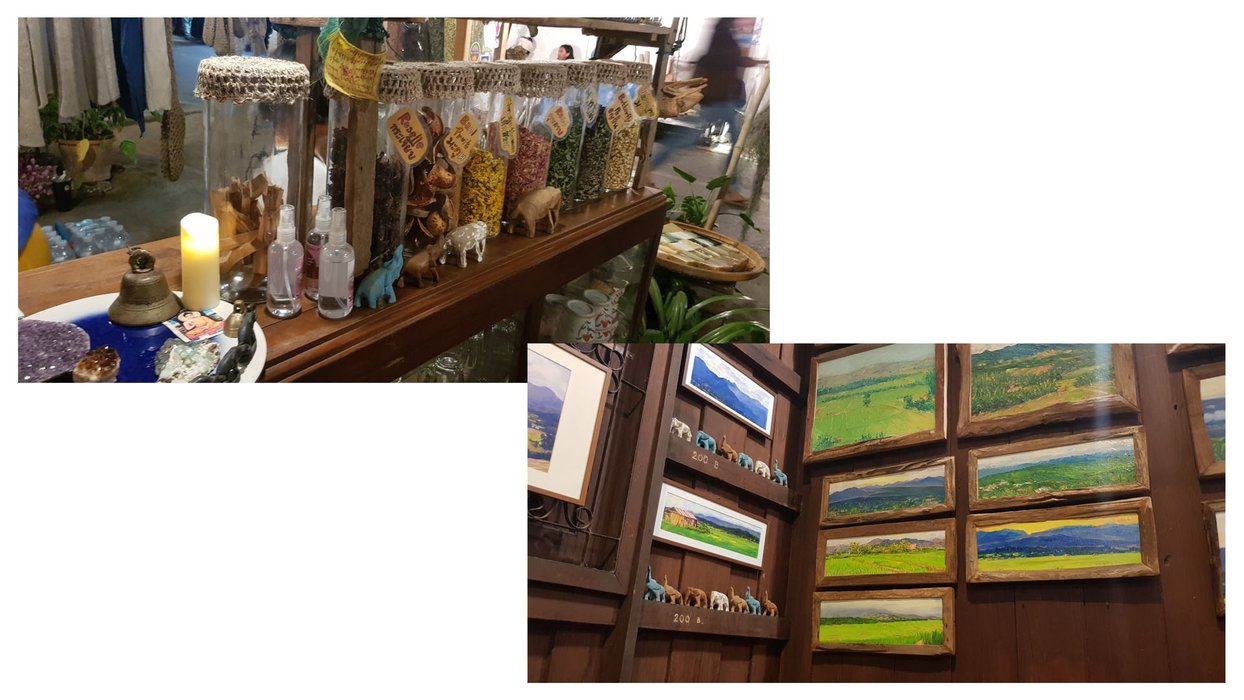 Take your time and perhaps if you have time, have a go at a game of Go.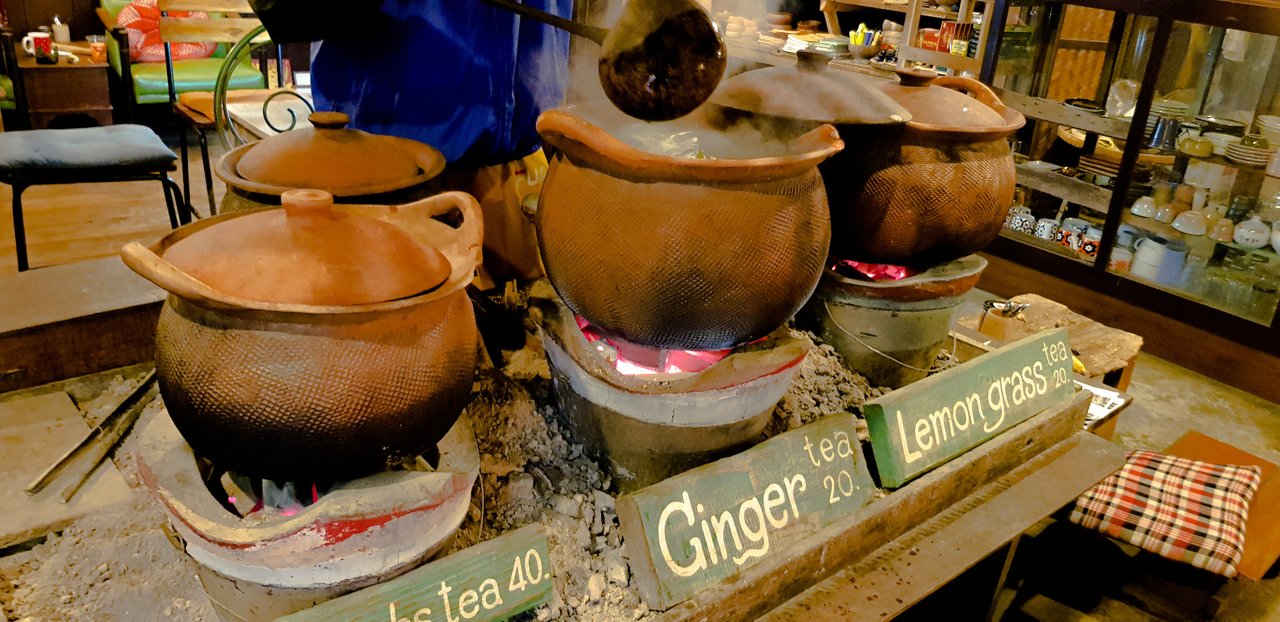 ART IN CHAI
Hidden down in a side street from the night market you'll find yourself pulled into Art in Chai. An indian Chai shop that serves food and coffee as well. The Earthly decor will draw you in. Take off your shoes and absorb the atmosphere.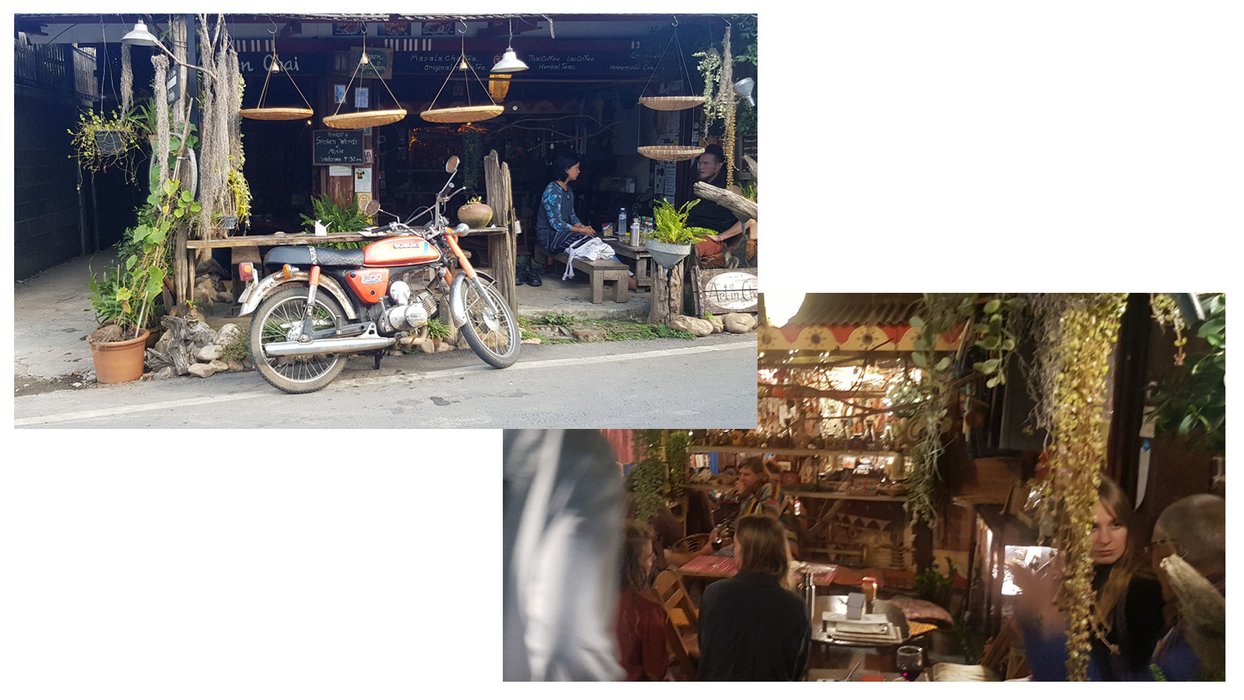 If you are up for an interesting time, consider the spoken word events here. Long term travelers here perform just about anything. Traveling musicians will make you laugh and sing. Expect guitars and drums, even accordions and other unexpected surprises. You don't get your typical talent here.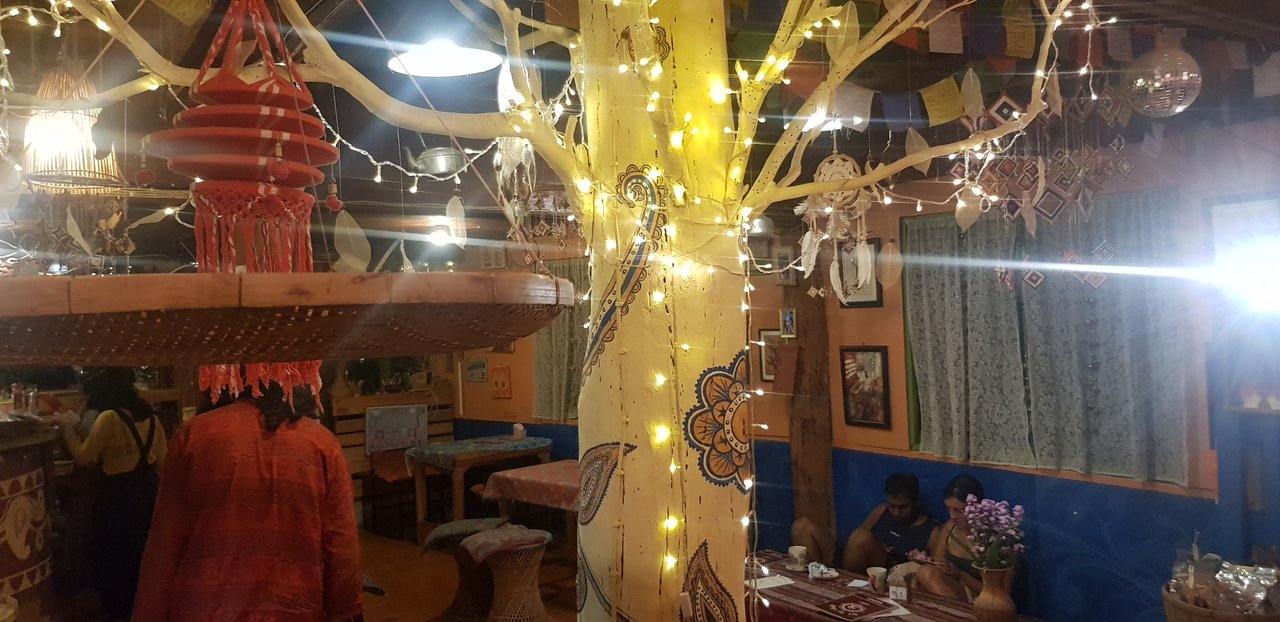 Knowing nothing about Pai before arriving, these three spots capture the feel I expected. There are many faces of Pai, and these three uphold that sleepy, artsy vibe that must have been all over Pai before its fame.
Extra Slow and Mellow Bonus:
KomeMaun Kitchen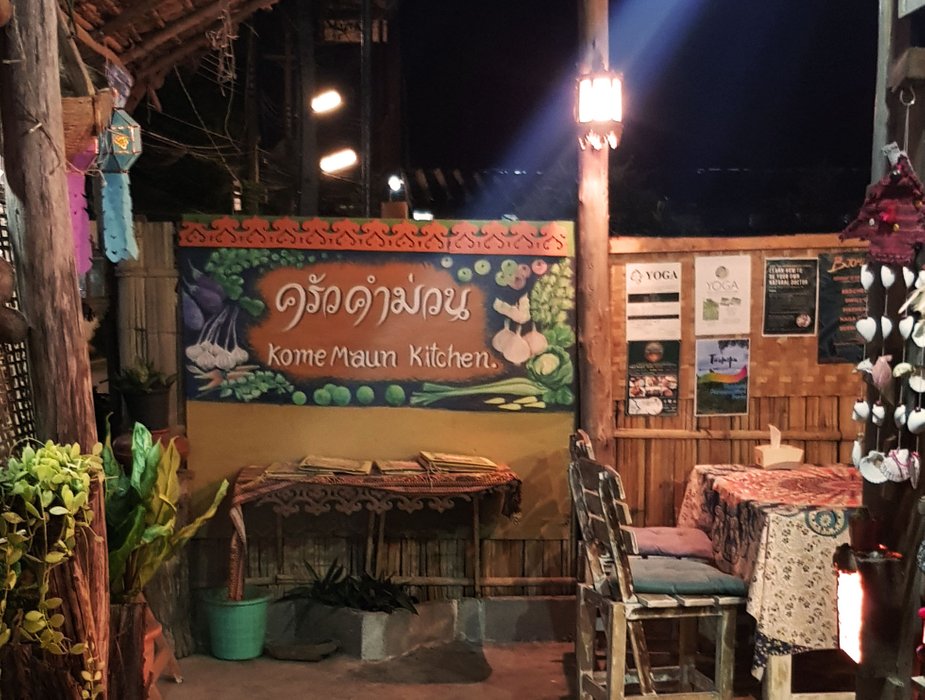 Around the corner from Art in Chai a restaurant specialises in taking it slow. Time and care is taken with cooking and everything. You won't be rushed to eat, or to leave. There are guitars you can play and feel free to hang around for awhile.
The Thai dishes here are really good! Even the noodles are cooked with love and care. Feeling hungry and lazy, you can't find a better place in town.