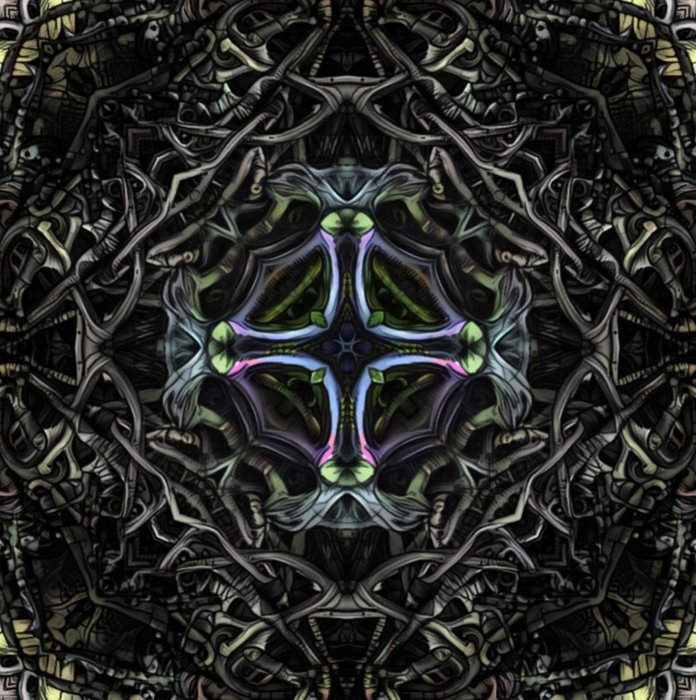 I made the pilgrimage
to
Luyten b
this past week to honor my ancestors in the living temples.
Ah, the dim glow of the red sun was soothing to these eyestalks after so much time under the blinding white light of Earth!
As soon as I emerged from the wormhole I fell to my pseudopods and slavered all over the ground (yes, I was that alien - I could care less what onlookers think of me). After catching up with some old broodmates in the market district I headed straight for the holy of holies.
---
It has been a few Earth centuries
since my last visit and I was shocked to see the state of neglect! The younger generations have not had the proper respect drilled into them. Where the rainbow-hued polyps once spilled forth in a riotous explosion, the living bone now was exposed and in many places was bleached and dead. Still, there was a sombre beauty to the place, an elegy for eons past.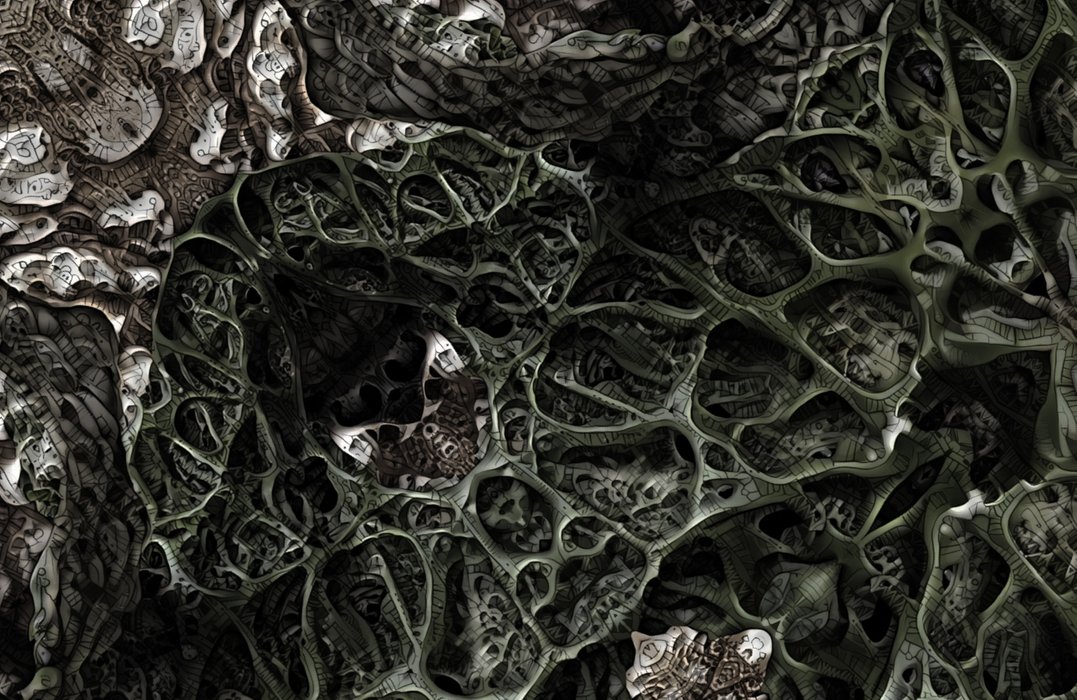 Looking down at the entrance to Sepulchre IX from the podway above - note the sections of bleached bone
Some effort had evidently been made recently, mist generators moistened the sections that had not completely died back and I did see fuzzy green growth that might in time echo the glory of yesteryear. Still a far cry from the amazing spectacle I witnessed as a young 3rd molt making my first pilgrimage.
Some things never change
Cool dark air washed over me as I descended into Sepulchre IX, redolent with spice, a sacrament for a weary traveler. The temple caste is not derelict in their duties; the oath of darkness prevents the temple horde from maintaining the exterior caverns, but once inside it was as if I had stepped back into the days of the progenitors. The twisted wallbones gleamed, recently anointed with holy oil. The low humming buzz of the endless chant swelled and ebbed as the call and response traveled through the labyrinthine passages.
After paying my respects to Olgorazmuz the Original and sacrificing an egg for luck, I visited the extraordinary collection of religious iconography held in the lowest vaults. I apologize for the holo dump, I typically like to say a few more words about the images I share but I suppose in this case we all know the back story anyway, right? Maybe that is wishful thinking. Do they even teach the Catechism of the Five Dimensions anymore? I feel so old...
Holo Dump - Iconography of the Five Dimensions
---
All words and art my original work and Steem exclusive