In real I have moved to Utah. The moving process itself proved to be an exercise in "what can go wrong, will go wrong", but we are now mostly beyond all that and starting to get settled in. The one big bummer is that our cat escaped the very first night here and we have not seen him since in almost a month :(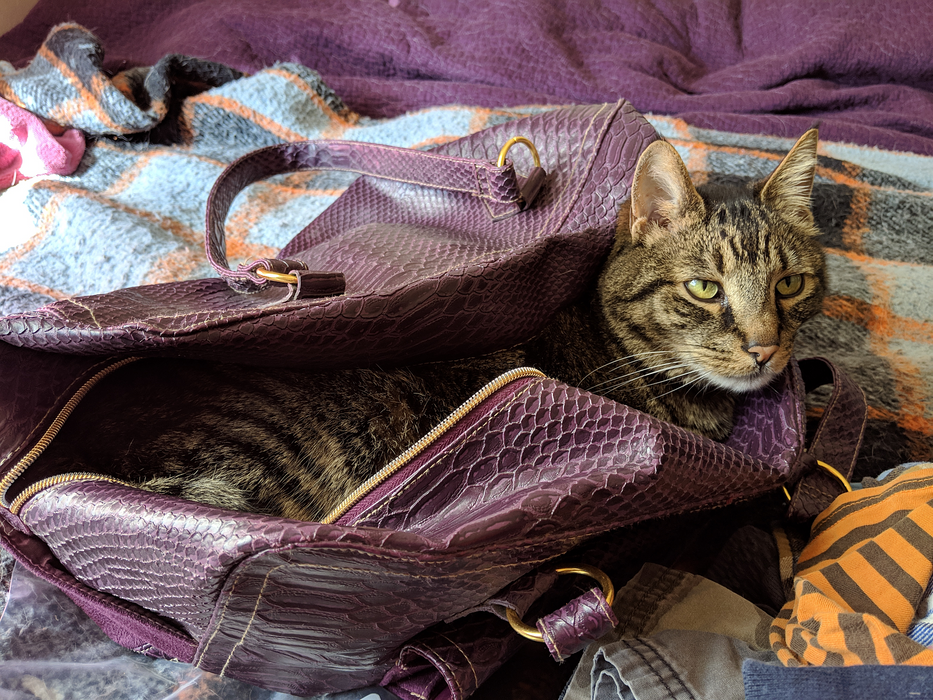 Django the Cat
This past Saturday we went on our first Utah hike, up Rock Canyon Trail. Easily accessible* from Provo, UT, this is a short and relatively gentle hike up an absolutely spectacular canyon cut out of folded rock formations.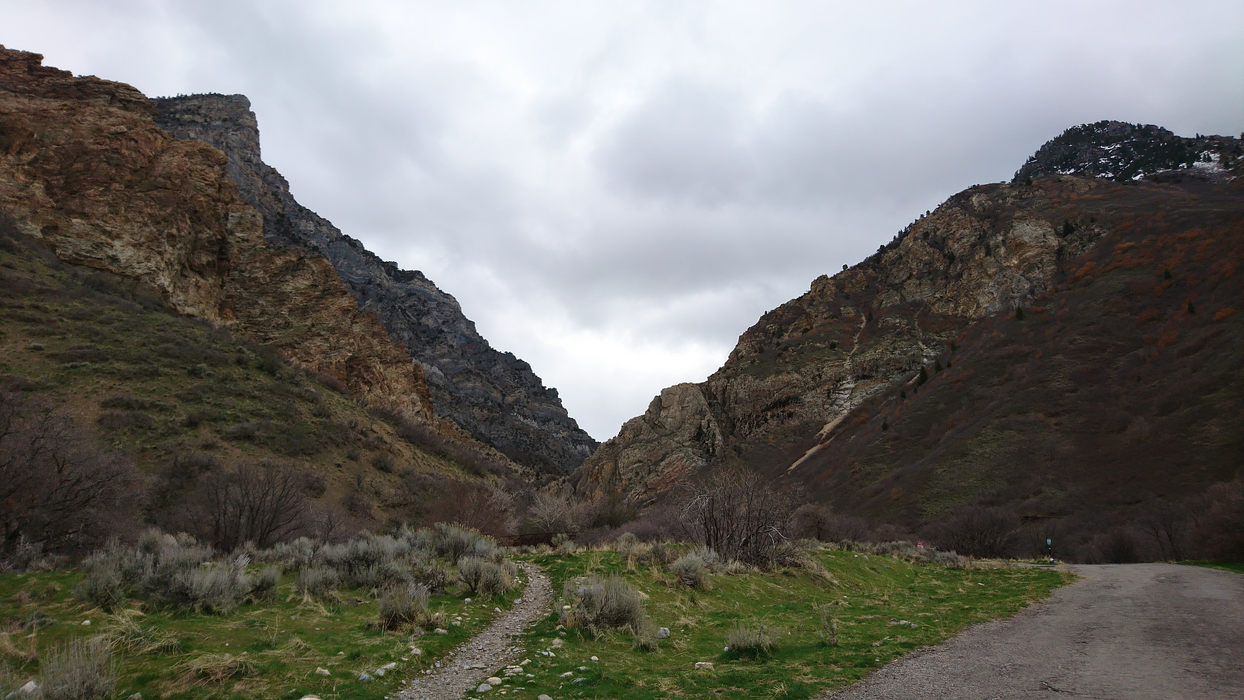 The view up the canyon from the beginning of the trail
*"Easily Accessible" but if using navigation make sure you search for "Rock Canyon Trailhead" as your destination, and not "Rock Canyon Park". Rock Canyon Park is a city park just below the actual trailhead parking lot area and it is a little confusing how to get to the trailhead if you park down there.
The trail was well maintained but it is worth noting that at the beginning of April there was still snow on the ground midway up the canyon. We turned around after 2 miles just short of the end because of long stretches of slippery icy snow pack.
---
Rock Canyon Rocks!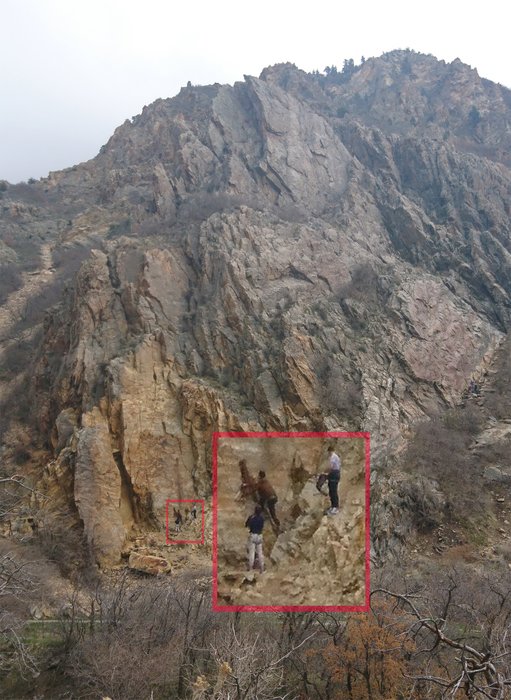 ZOOM INSET: Rock climbers getting ready to scale the rocks on the south side of the entrance to the canyon
We passed dozens of rock climbers on many established climbing routes throughout the hike. On both sides of the canyon daredevils have set climbing routes up what appear to be smooth vertical slabs of rock.
---
---
I have to admit, when I first heard the name "Rock Canyon"...
I thought maybe somebody had dropped the ball a little bit in the naming department. That is kind of like naming a river "Water River". But now that I have seen it, I am a believer. Rock Canyon is a damn appropriate name for this place :) So much rocks. So many canyon.
---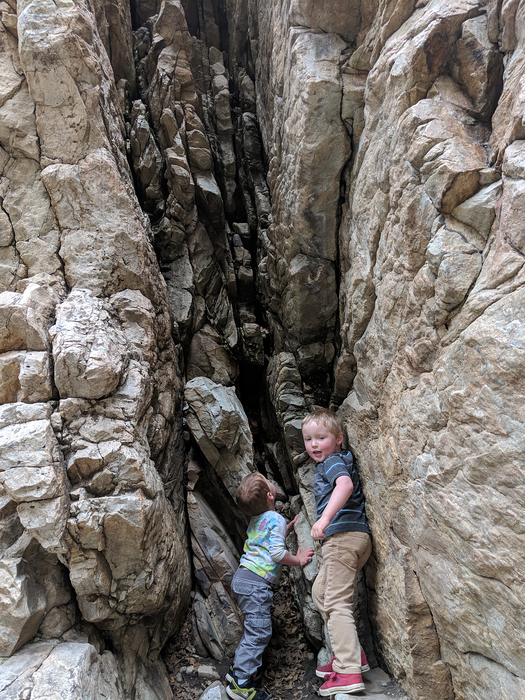 @thingone & @thingtwo had a ball climbing all over the place and wedging themselves into cracks.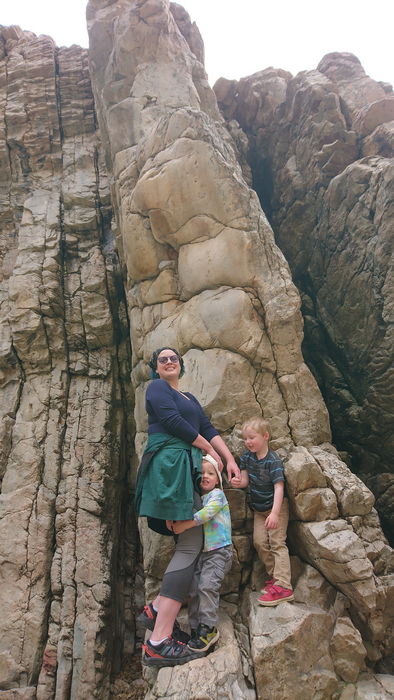 The elusive @dillemma and her brood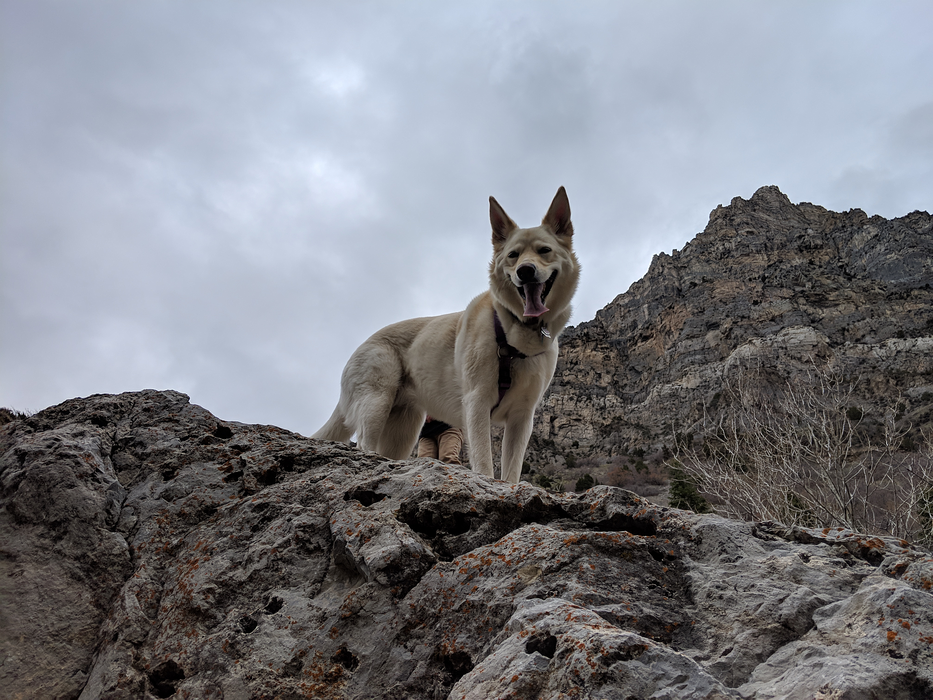 @yeti-the-dog approves
And Destinations Beyond - The Portal
The Crop
---
Mutations
Mirrors to Madness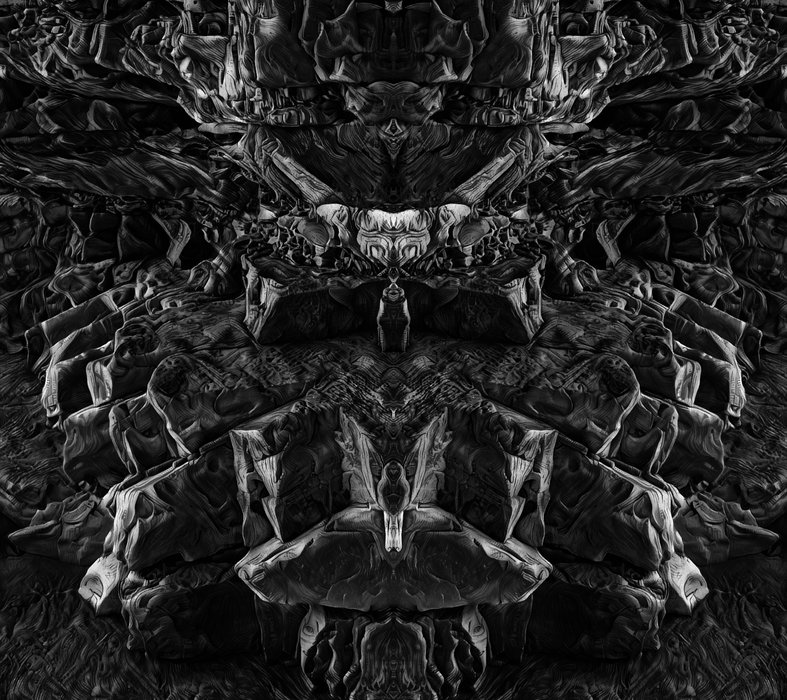 Breathe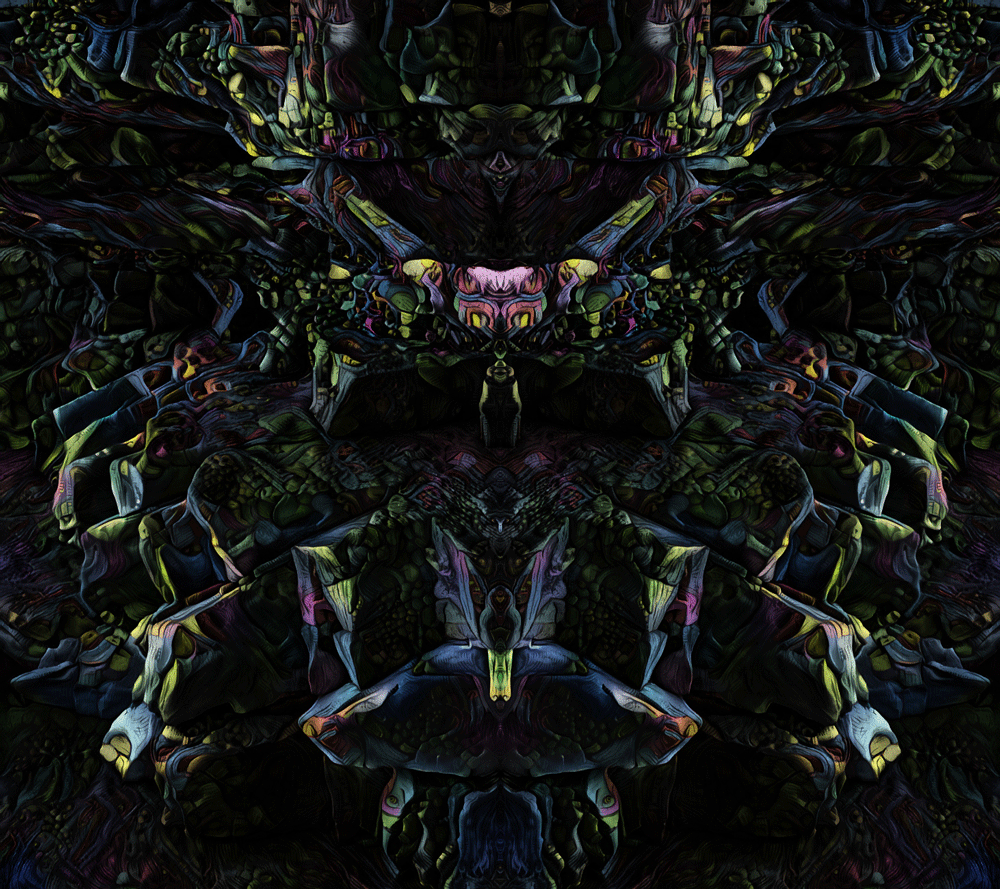 ---
All art by moi
All photos by myself or
@dillemma
, used with permission.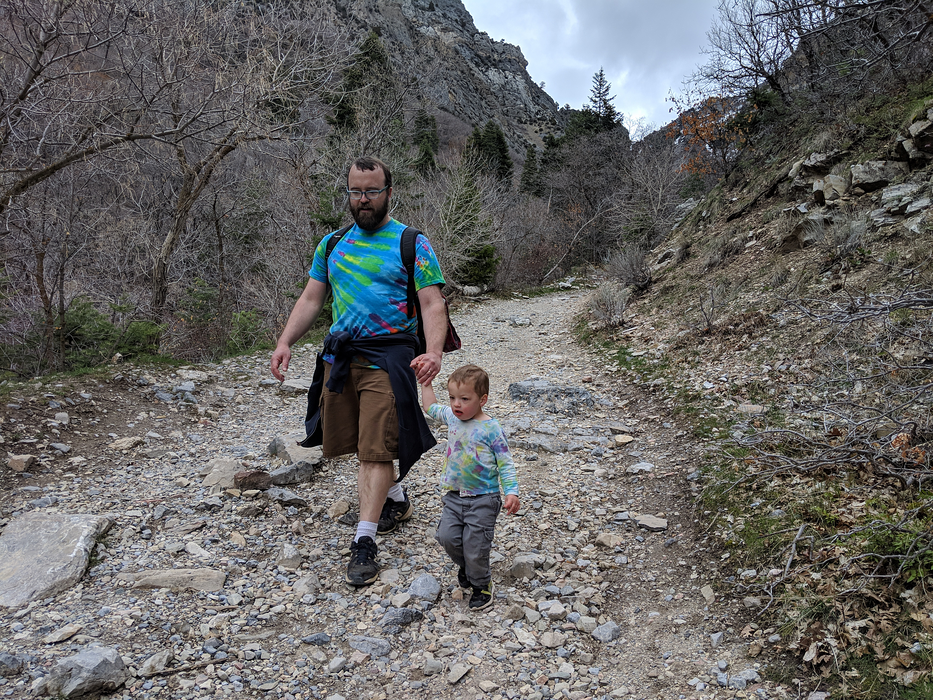 The author and @thingtwo
---
fin
---