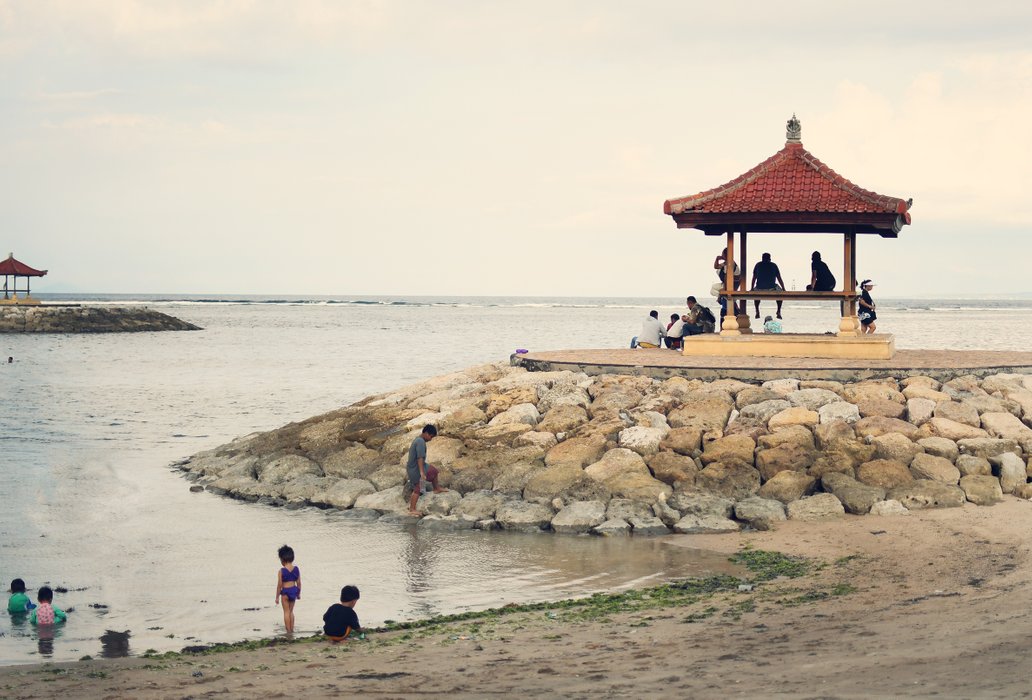 We were supposed to stay in Ubud Bali for one month in an arbnb booked and paid for. After one week we started feeling some anxiety to leave Indonesia altogether.
There were decent moments, like waking up to a rice field, a well manicured garden, the eventual sight of monkeys on the street offering me photo opportunities and the resident dog Mochi who was the sweetest pet ever. I really miss him.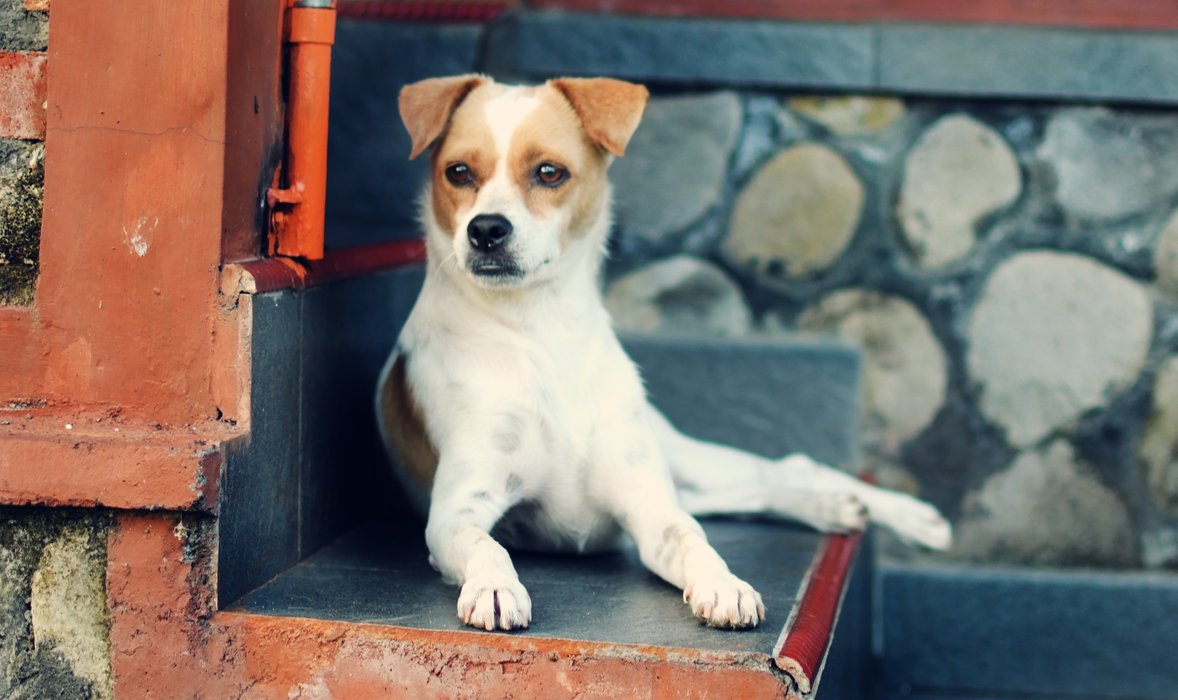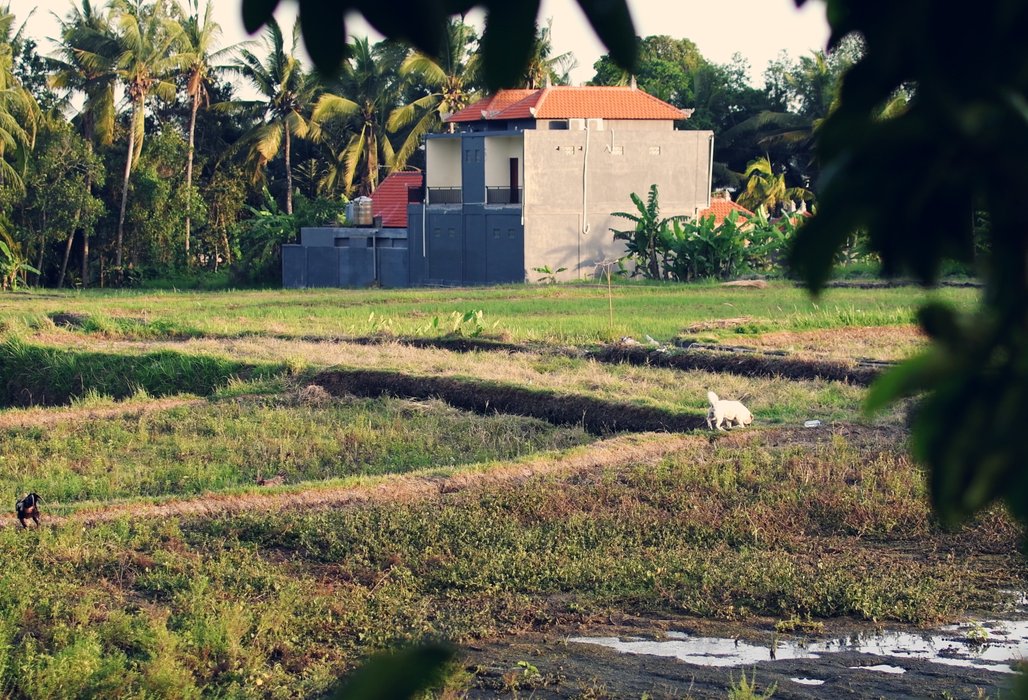 We just were not feeling the vibe of this country based on our location near the town. The Ubud area is not a walkable place, and we don't want to chance a scooter on insane roads so we had to walk with no sidewalks on narrow busy streets in order to get anywhwhere.
We tried to change our flight to an earlier one back to Bangkok.
Unable to get through to Air Asia, with one obstacle after another, frustration led me to suggest to Marc that we just forfeit the rest of the month and move to a new location in Bali.
We knew that a lot of the beach areas were known for rowdy young tourists partying and littering so we chose a beach town that is more quiet.
We chose Sanur.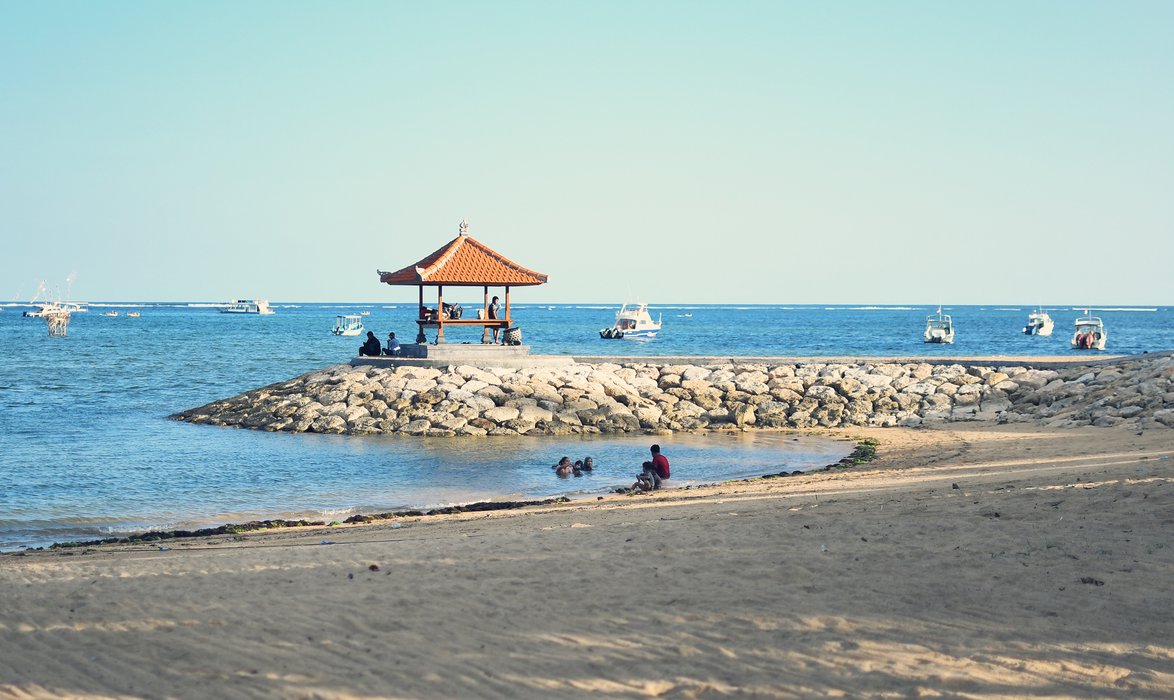 The town welcomed us with an hour long rainfall that we watched as we had lunch waiting for check in time at our new place.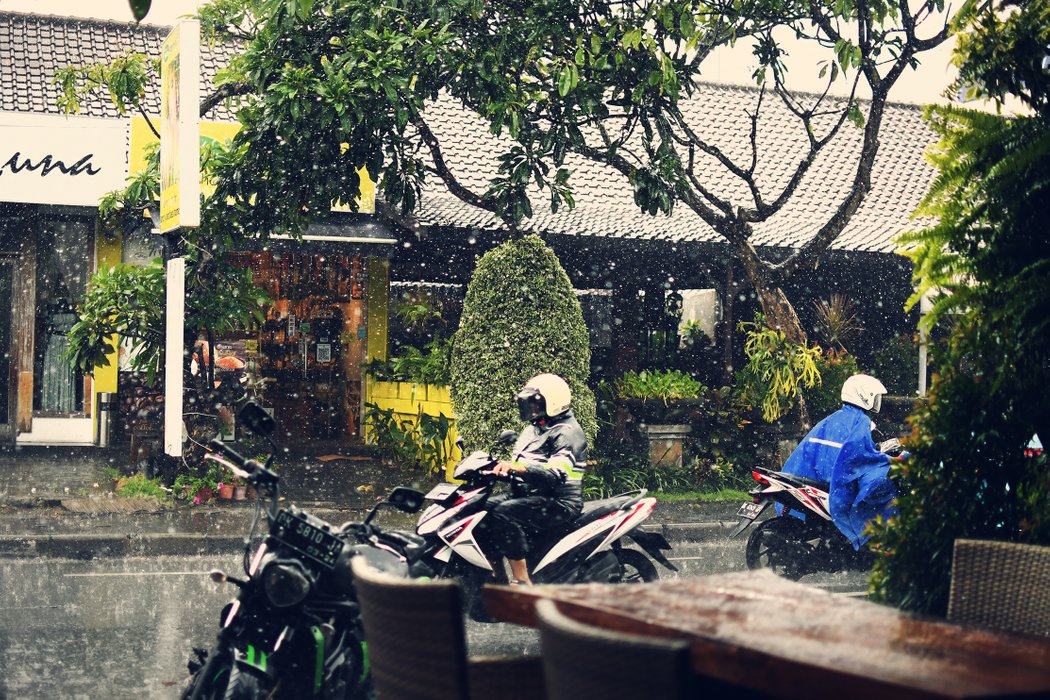 Sanur is more laid back with a more mature vibe, but it lacks an abundance of vegan restaurants although two or three exsist. Many restaurants do have a few vegan options.
This is not a problem for me since I always choose accomodations with a kitchen so we can make our own food.
The beaches stretch over several kilometers which we walked yesterday before we sat to watch the sunset.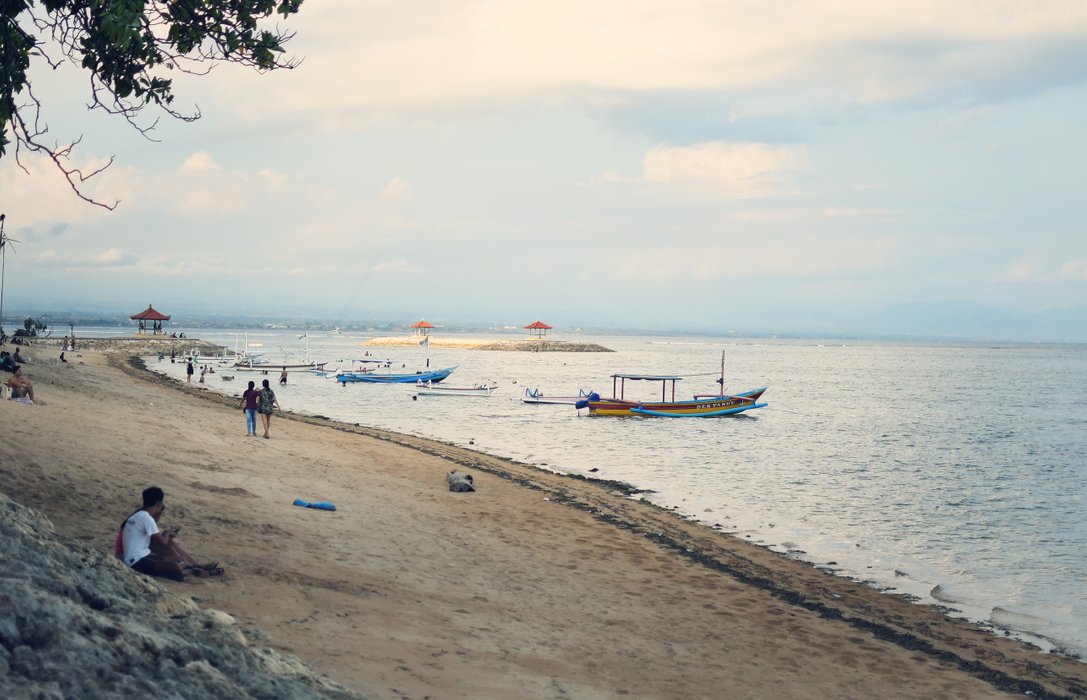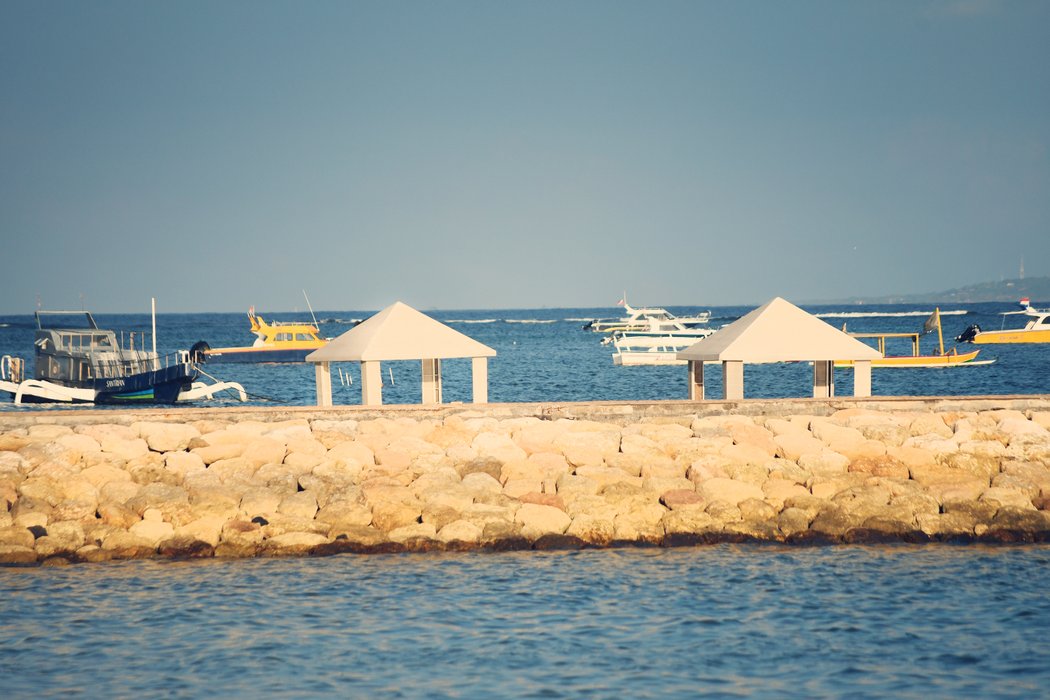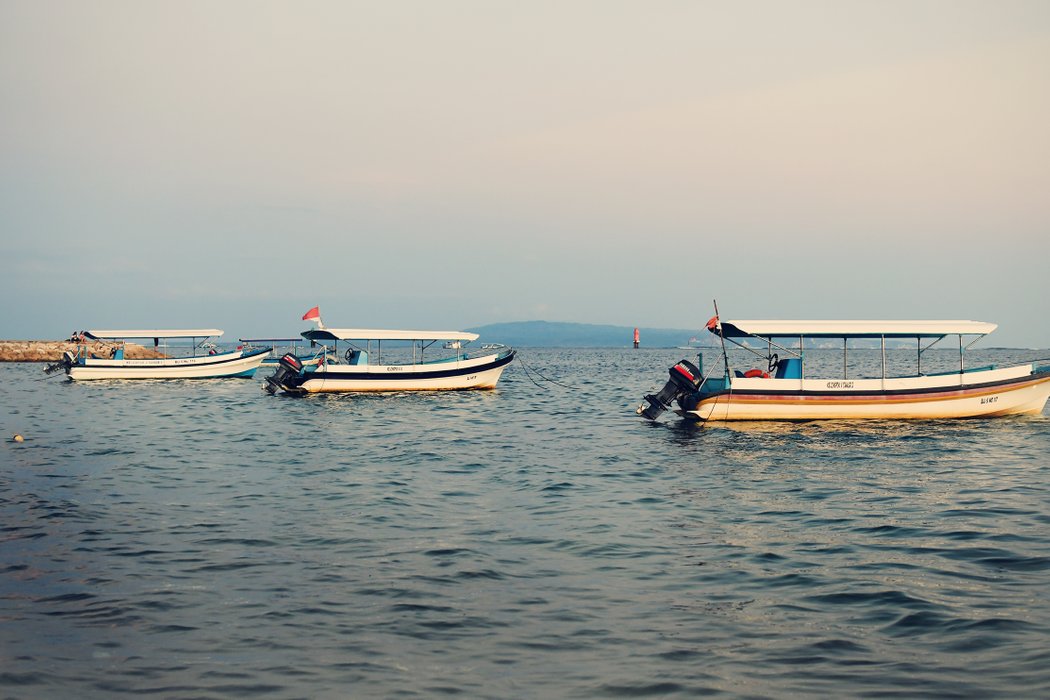 Like places all over the world, there are street dogs and beach dogs. This is the first time I've seen a large group of them being fed comercial dog food.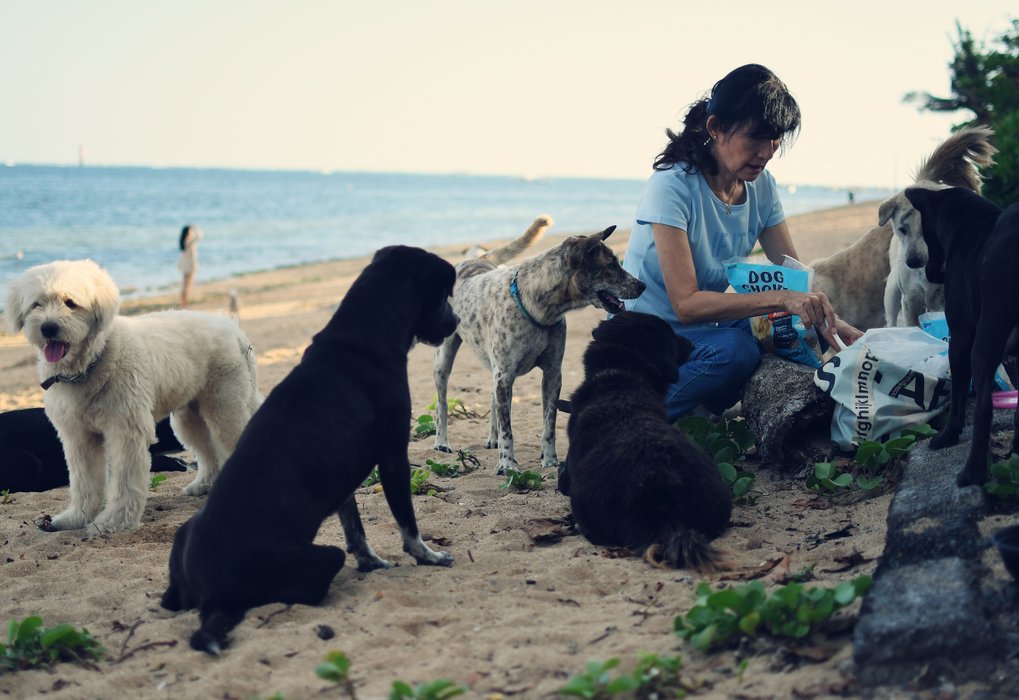 It seems like the dogs know this woman very well. She was calling them by name. I couldn't figure out if she was Indonesian or someone from outside of the country that had lived here for a while.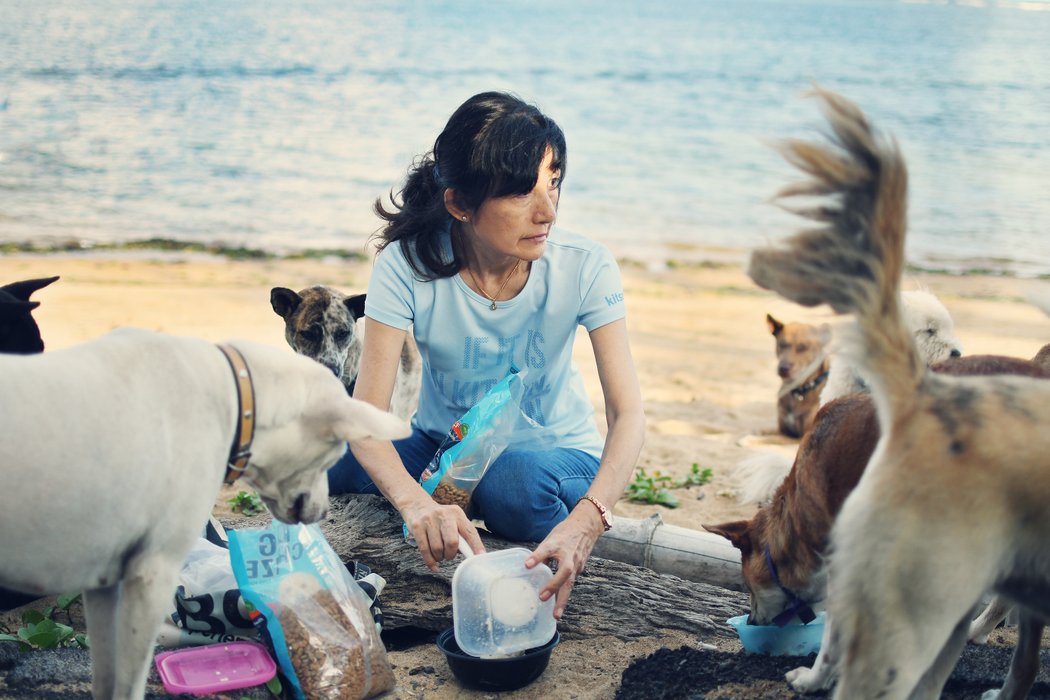 This is day three in Sanur. We will be moving to a less expensive place tomorrow. The one we're at now is just for a little luxury to compensate for some of the discomfort that we had in Ubud.
I am really glad we left Ubud. It just wasn't suitable for us. It seems I am always in need of water to dip into when in a hot tropical place. We will have a beach and a pool for the rest of our stay in Sanur.