Day 2 - Bryce Canyon National Park
But first...let's continue on from the end of Day 1 since I didn't close it out properly.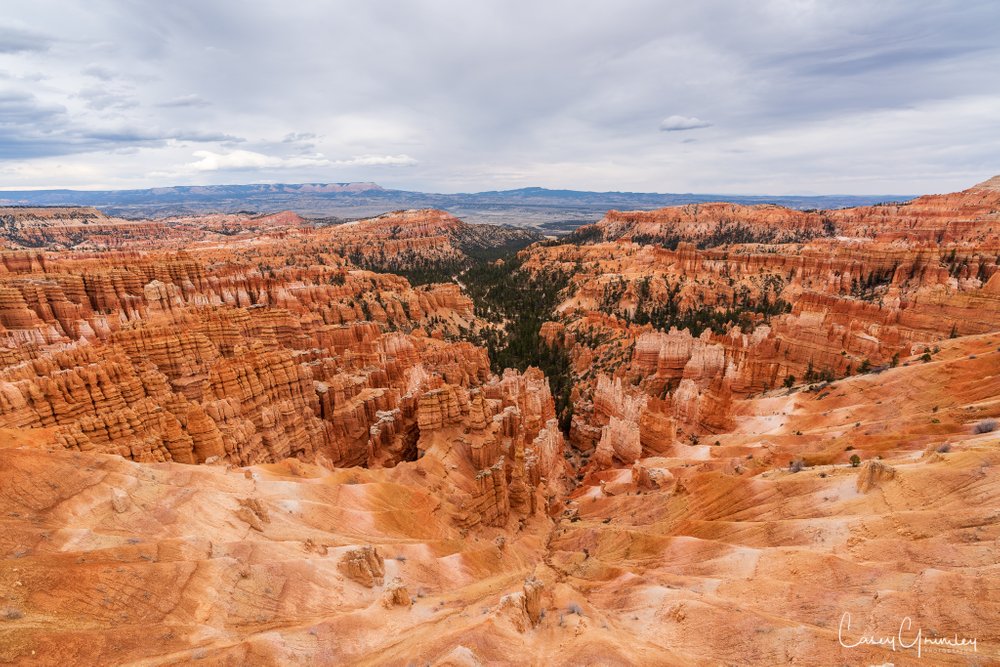 Bryce Canyon NP - click to view large
On our 90 minute drive from Zion to Bryce, though it felt much longer probably because it was after lunch and we were up really early and got very little sleep from the night before, I had stopped to get gas at a lone gas station and noticed the temps had dropped significantly so I checked the forecast and it was expected to get well below freezing that night. (Bryce Canyon is at a much higher elevation than Zion, around 8,000 feet above sea level.
We were not prepared for such cold weather so I did a quick search for hotels or places to stay for the night. Being Spring Break my expectations were not high for finding anything at all, but I was able to find some small cabins only about 20 minutes outside of Bryce, and they were quite cheap.
We checked in and still had plenty of light so we decided to head into Bryce for the evening in hopes for some dramatic skies for sunset, as it was rather cloudy. We basically made a run into the park, stopped at a couple overlooks then headed back to Red Canyon to hike around. Red Canyon is the canyon that you drive through to get to Bryce, it's an often overlooked gem of hiking trails.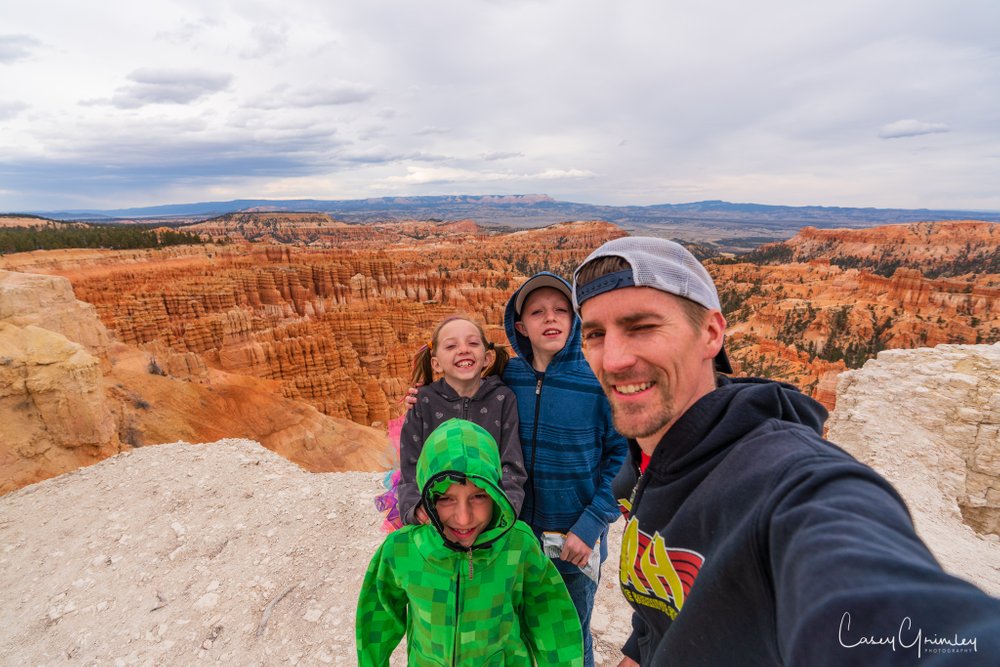 family selfie overlooking Bryce...it was cold and windy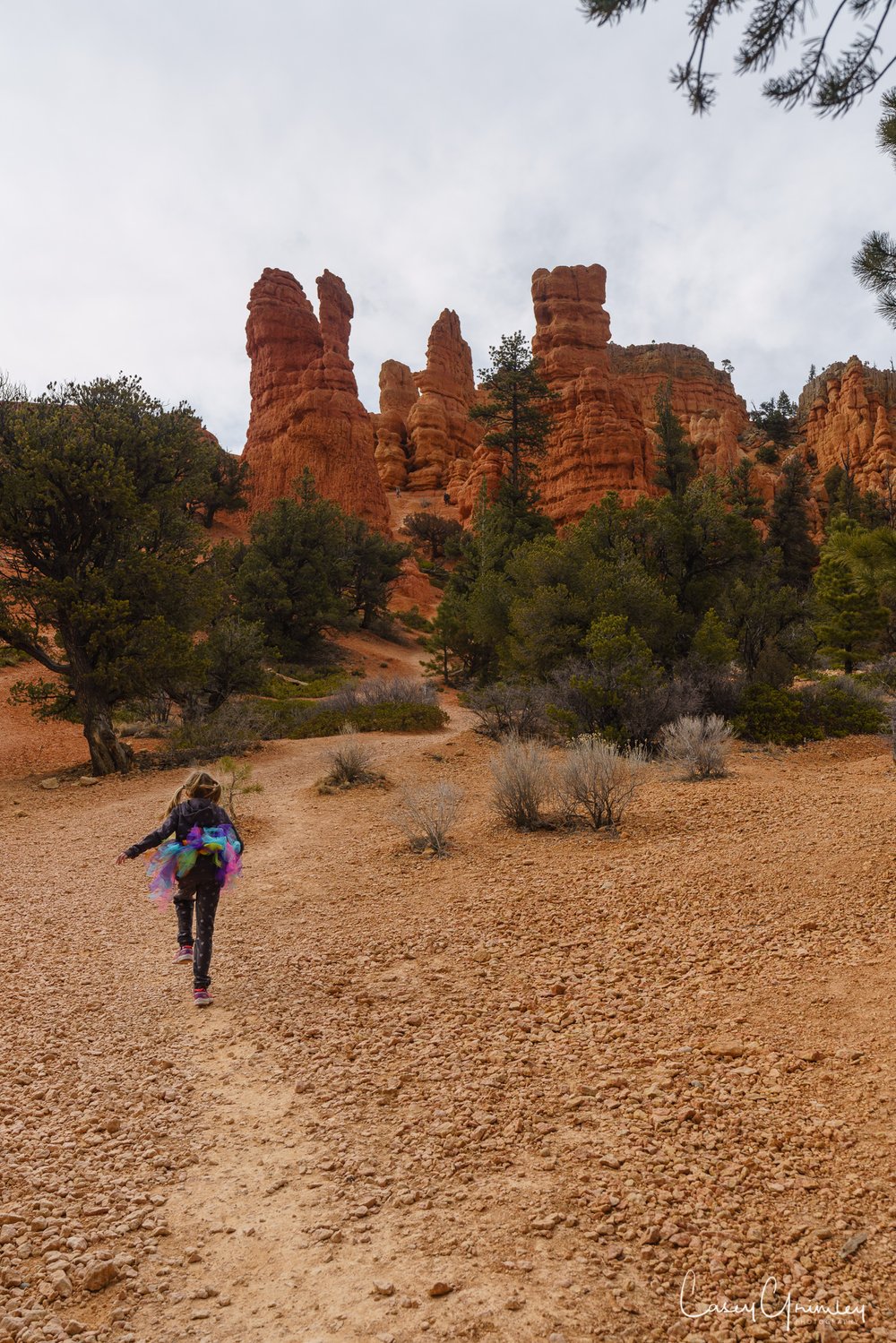 the classic #tutu shot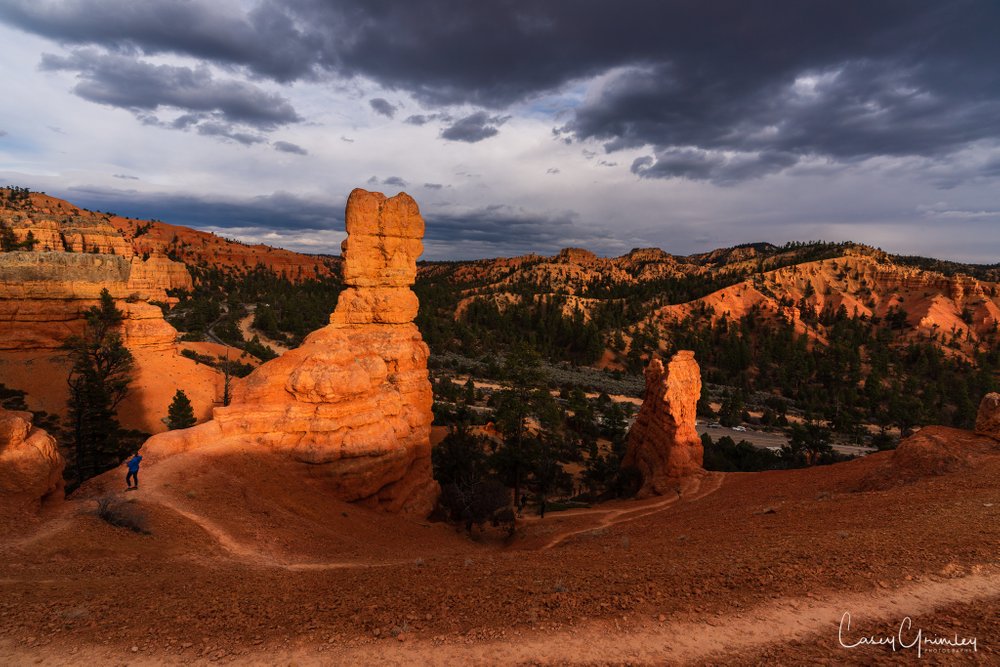 dramatic skies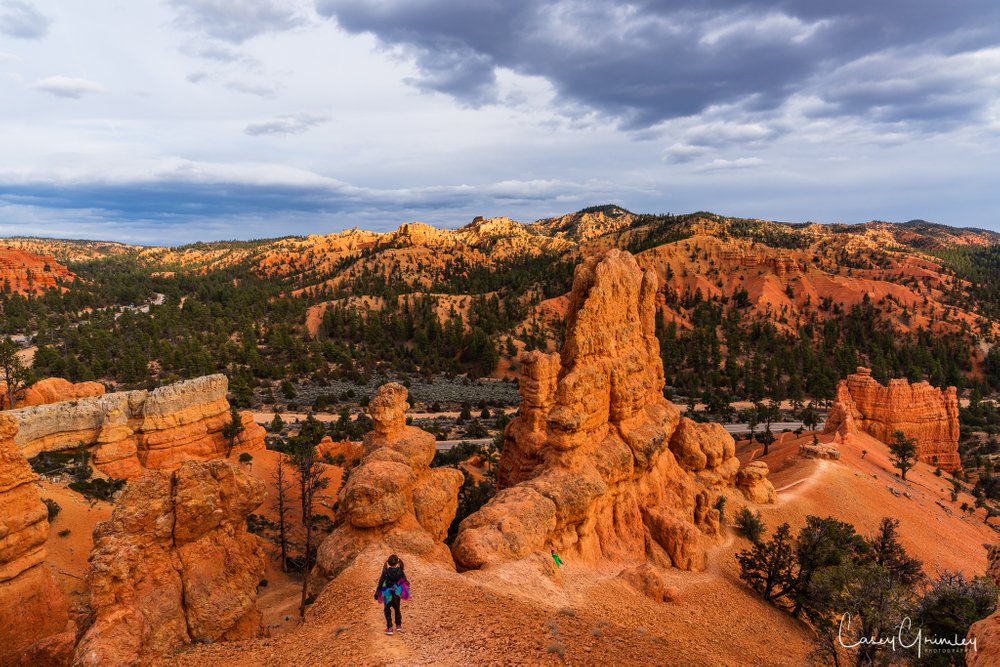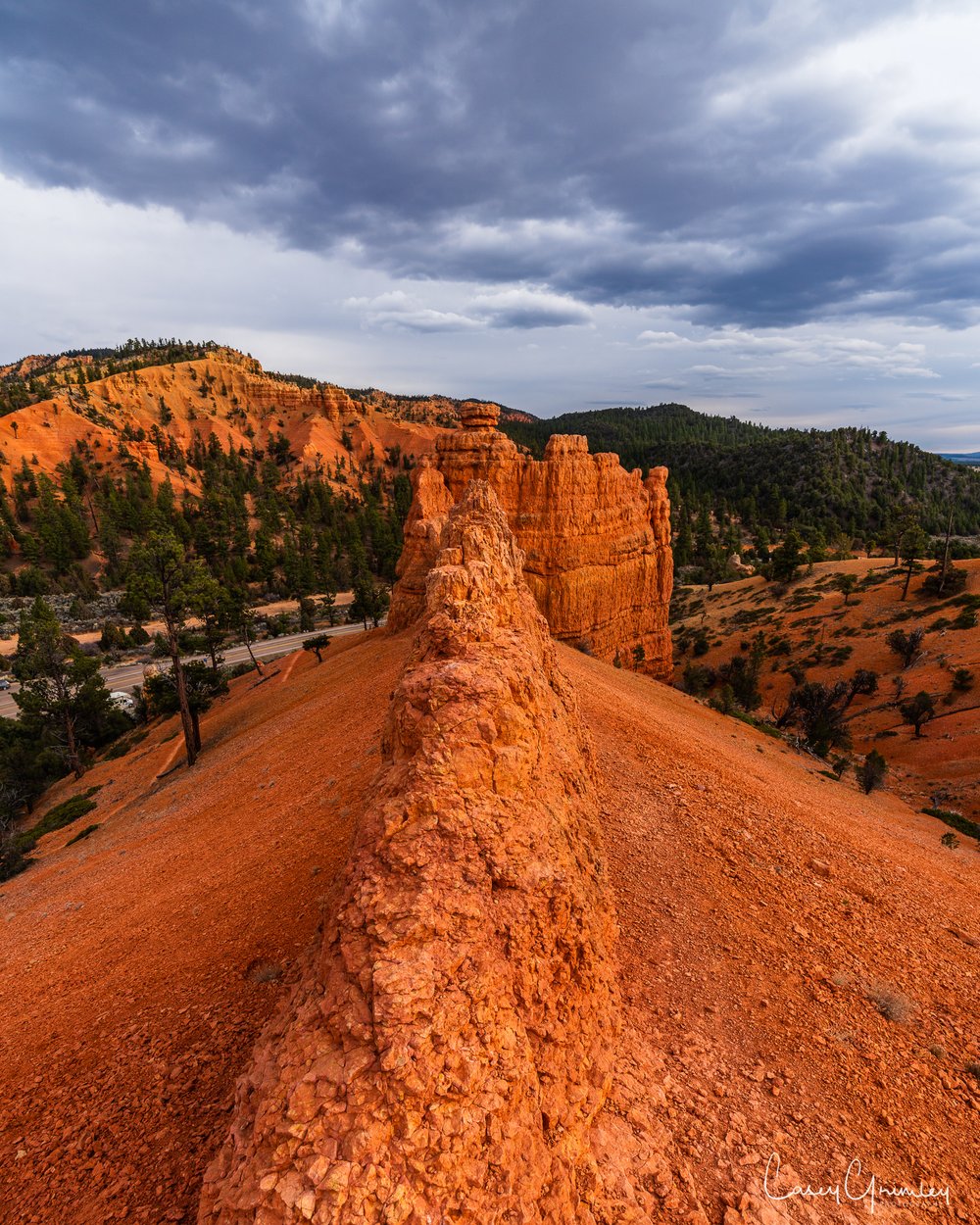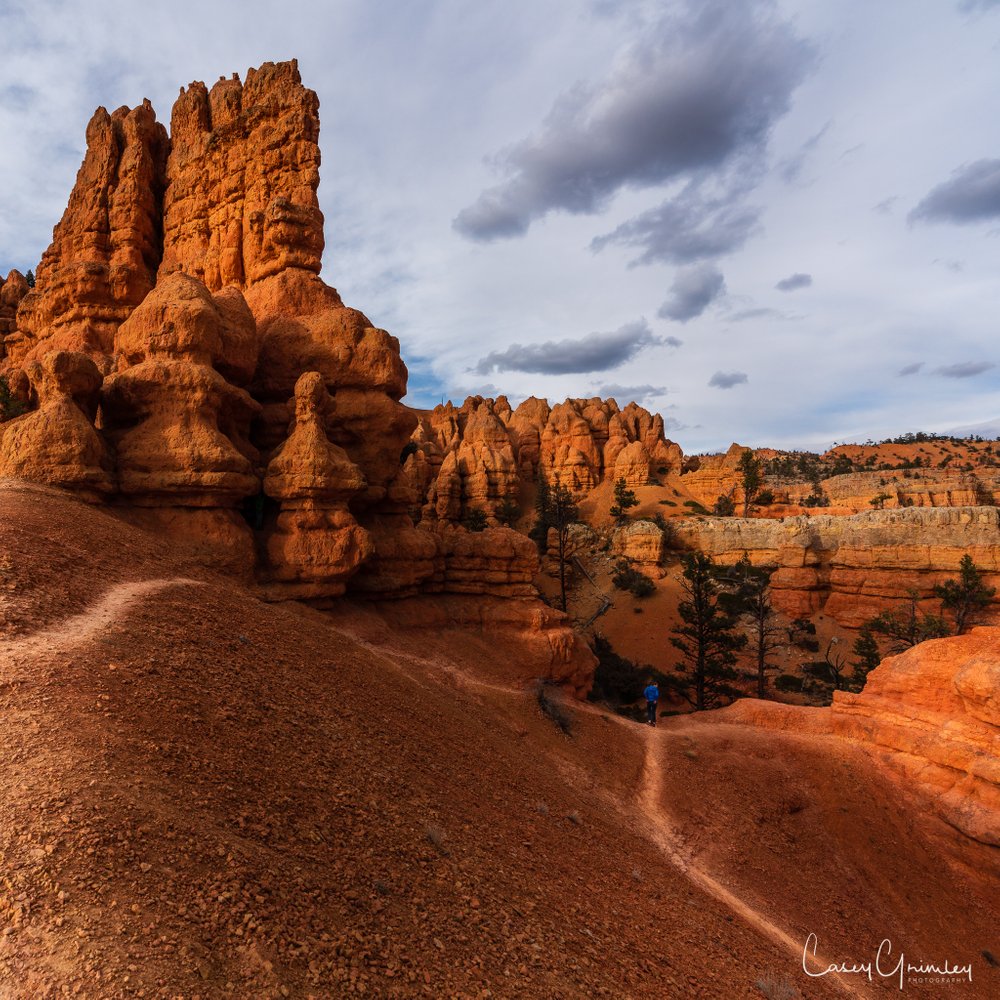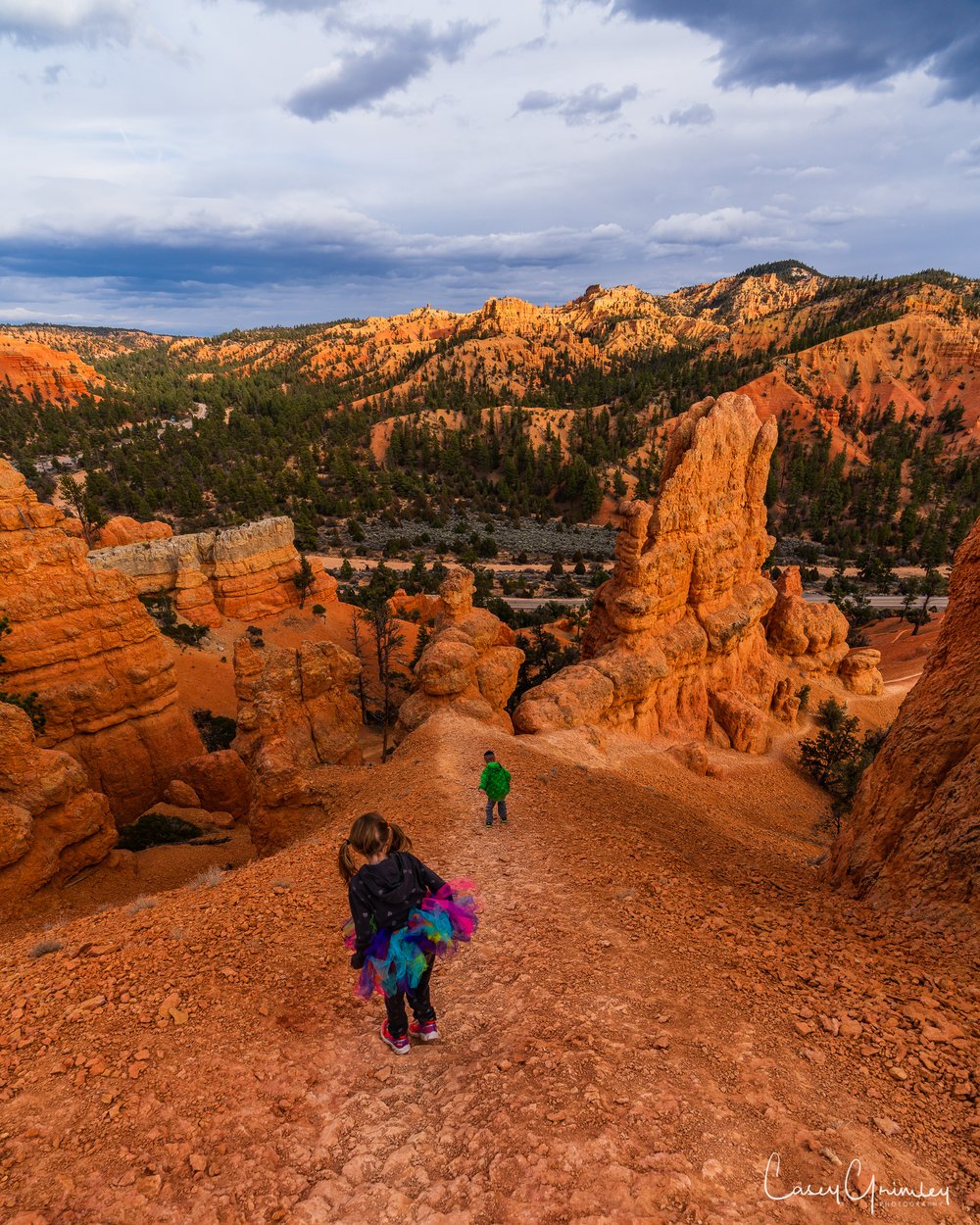 going down isn't as fun as running up
End day 1
---
Day 2 - Bryce Canyon
It started off really, really cold and we spent a good part of the morning just driving to the far south end of the Canyon.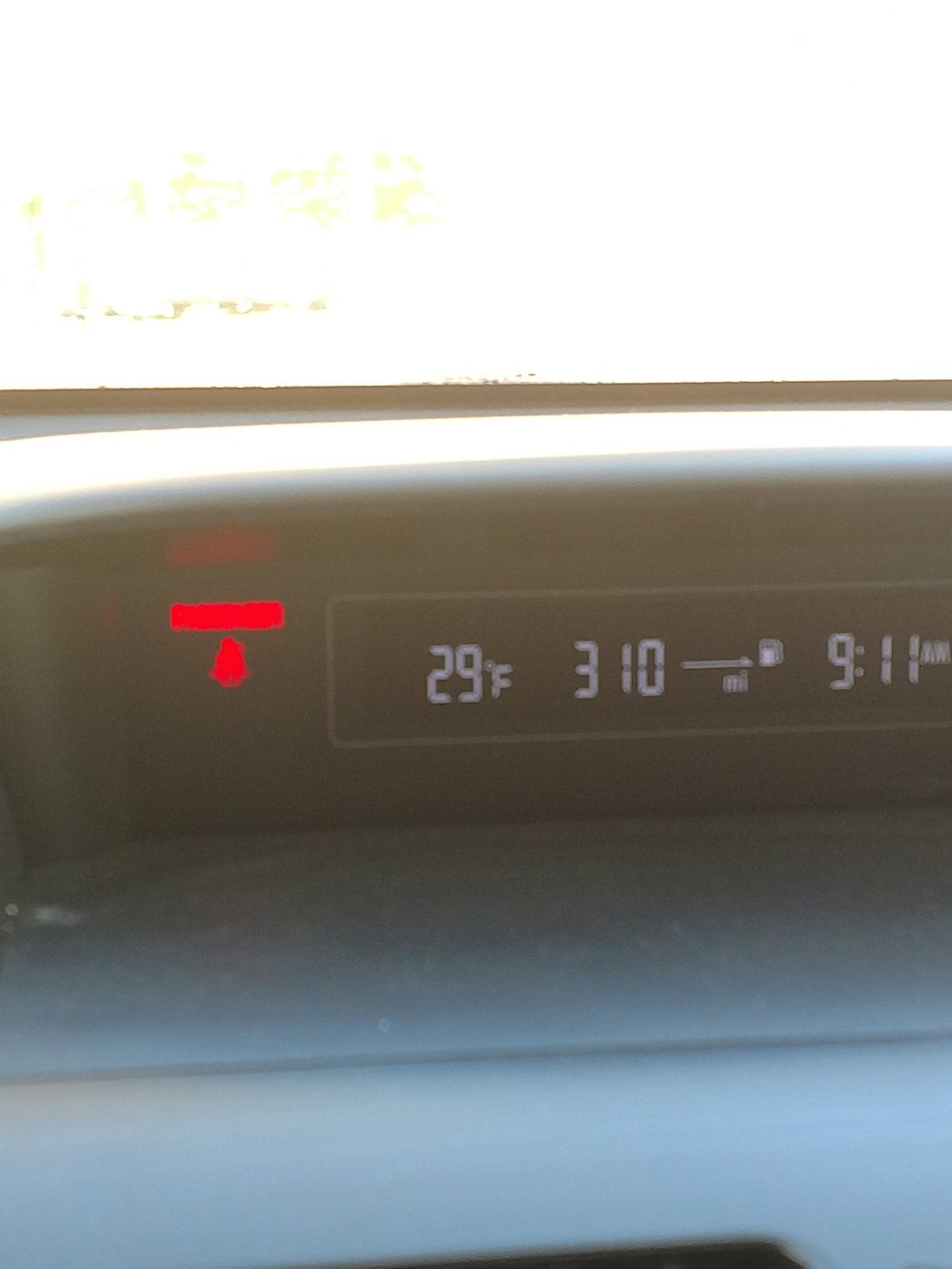 brrrr
After it warmed a bit, maybe low 40's, we decided to hike down the Navajo Loop trail to "Wall Street", but unfortunately it was closed due to falling hoodoos. We, and by we I mean I, decided to hike over to Queen's Garden to complete our loop.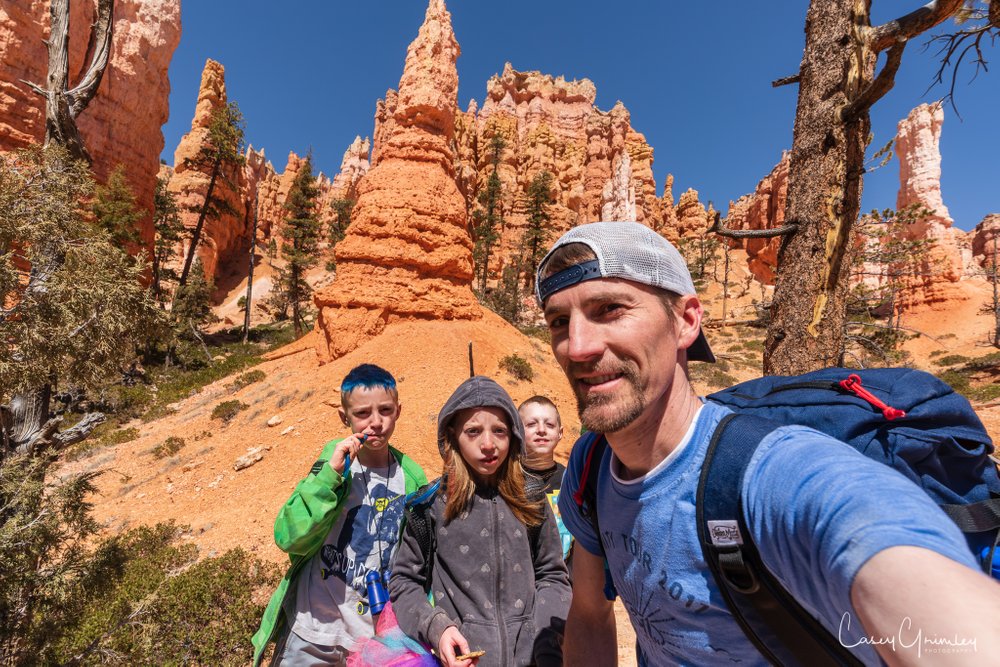 don't we look happy?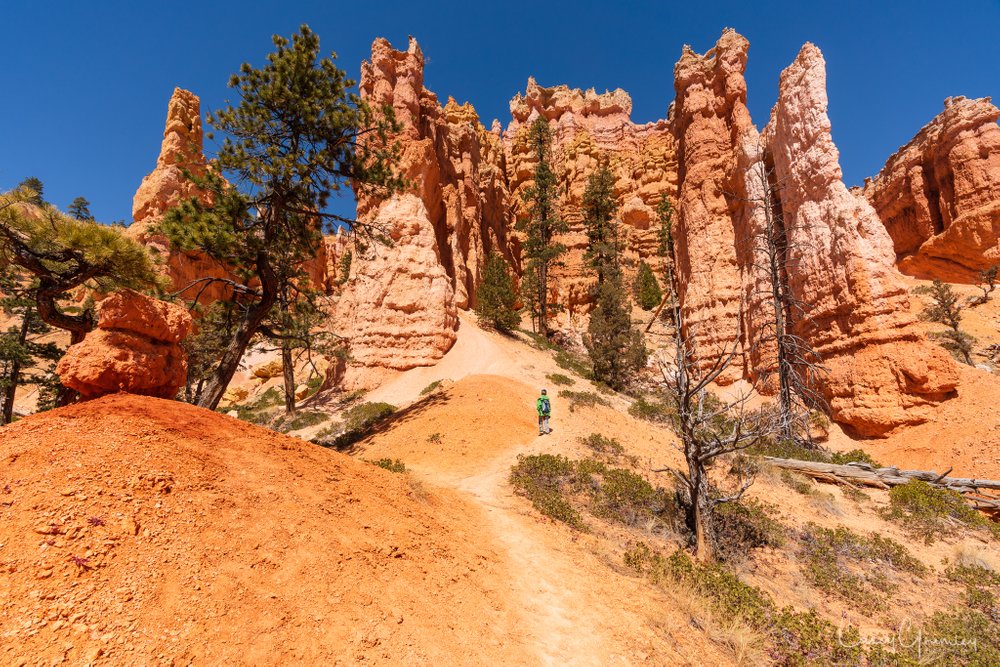 Queen's Garden
Complaints were held to a minimum until we had to ascend out of the bottom, but even then the kids did pretty good and I only threatened to leave them for the mountain lions 3 or 4 times. I consider that a win!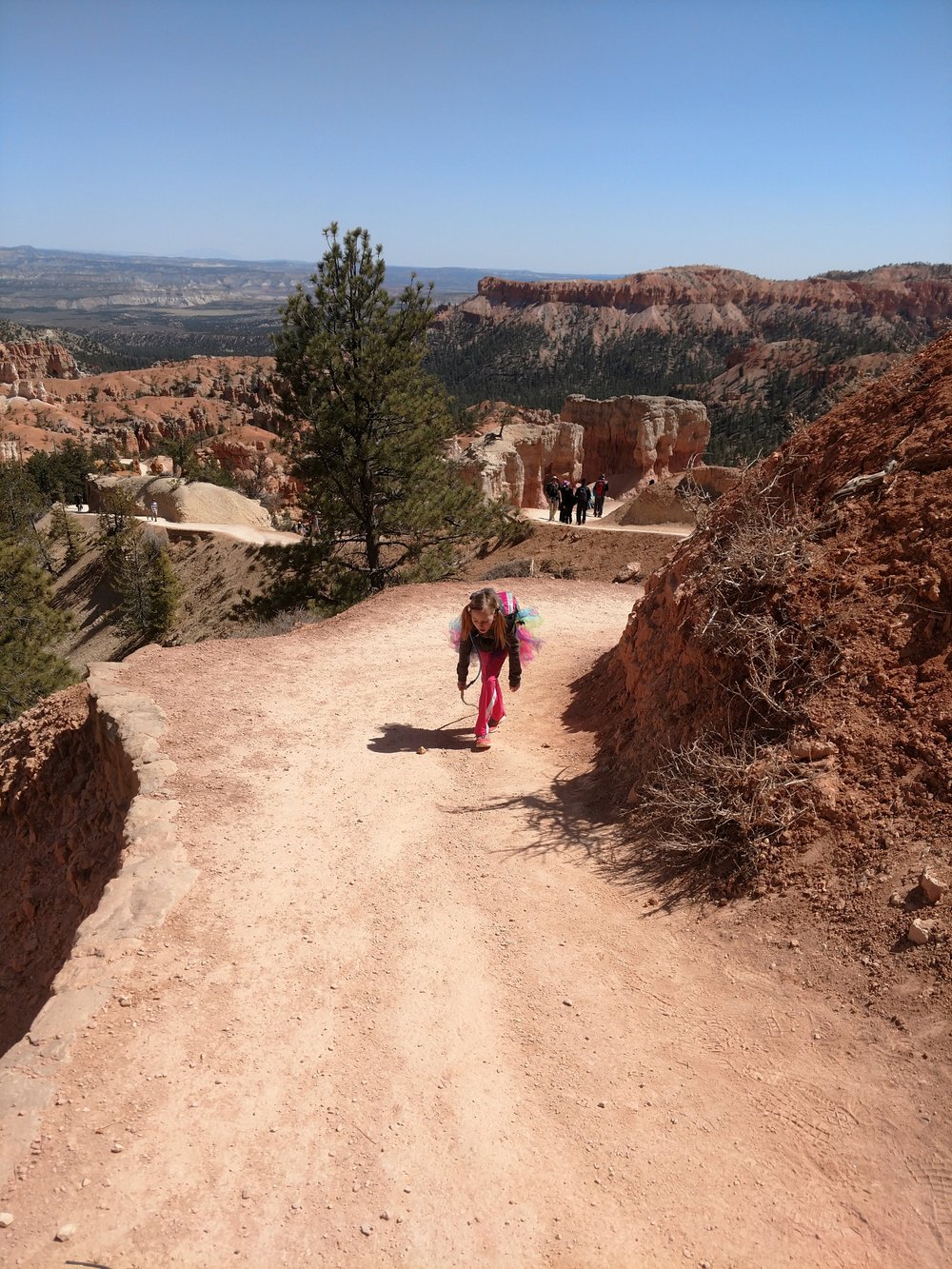 After getting back to the car we stopped at the one and only fast food place in or near Bryce, which happened to be Subway. Coincidentally, so did every other family loaded with Suburbans and Mini-Vans, and it took forever to get our food.
We then continued our journey on to our next destination for the night. We drove on the incredibly scenic Highway 12 over to Escalante. We made it to the ranger station to pick up a camping permit (required for camping along Hole-in-the-Rock road, also free) just before they closed for the day. Then we headed down the incredibly washboard Hole-in-the-Rock road for several miles to find a campsite for the night.
Day 2 and 3 will continue in another post. (I still haven't edited many photos from the evening of Day 2, where that was a pretty good sunset, as well as much of Day 3)