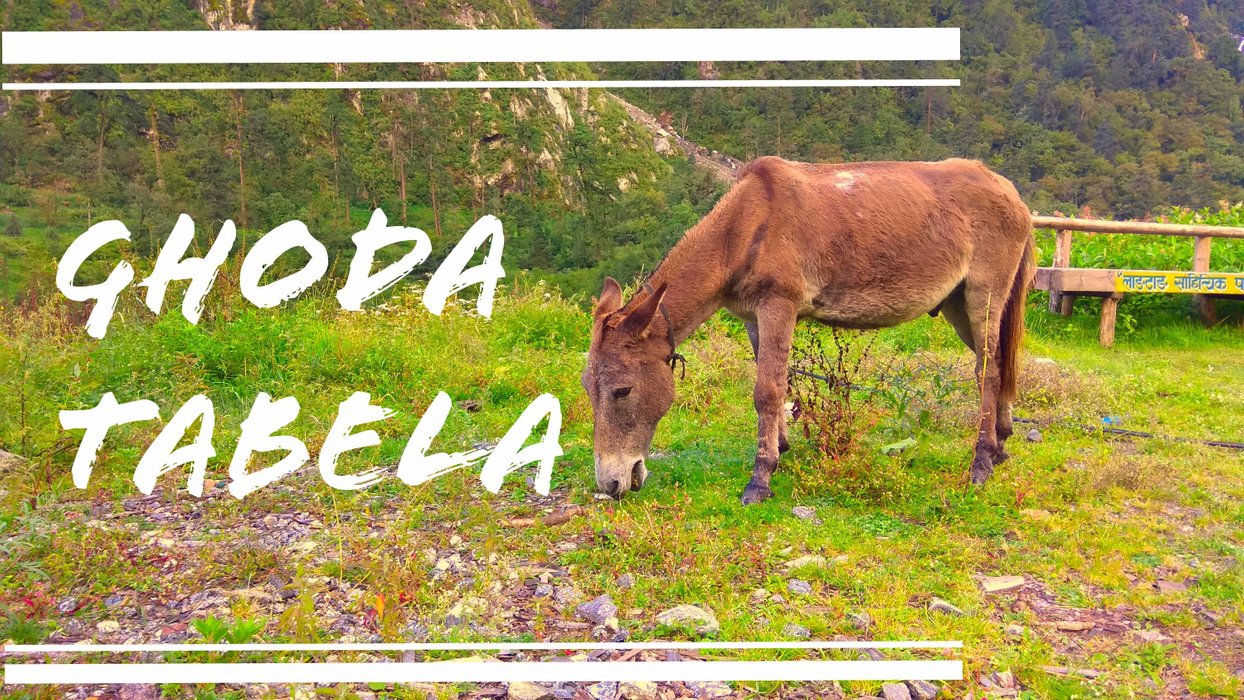 ---
Today I take you to GhodaTabela, Lantang, Nepal(Horse Stable in English), a place so beautiful, you will be mesmerized. This, a part of the trekking I did about one and half month ago(Yes that lantang one!). I was planning to do it sooner but as you might know, procrastination is my religion.
And you might be asking, "Why today?". My answer to that is if I don't do it today, I might even forget the memories and also I need to report this journey so that I can relive it in the future.
Also, I want to clear my gallery by posting all of them at once so that I have nothing to post for the coming days and I am forced to go out and shoot some.
---
THE ACTUAL POST
---
The second day of our trek started with a gloomy morning and our hopes were down as the day before was no better. But wait, this post is not a weather rant as I have already done it enough in my posts before.
---
Gloomy Start to the second day.
---
We walked amidst the jungle not knowing where we were going when we saw a gleam of hope. But again, this post is not about mountains but about a place called Horse Stable. Weird right?
---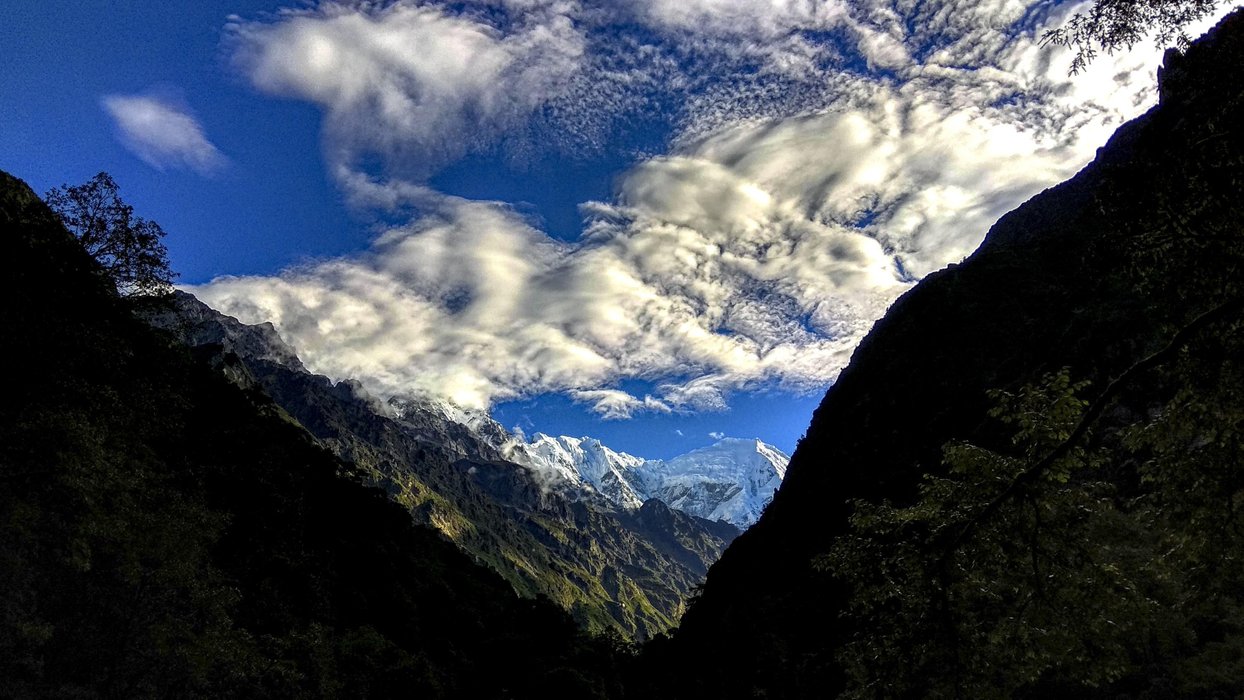 Hope becoming real
---
Excited and encouraged, we started walking along the river trails and weather was becoming more lucid. We never knew the trail was so beautiful until that moment.
---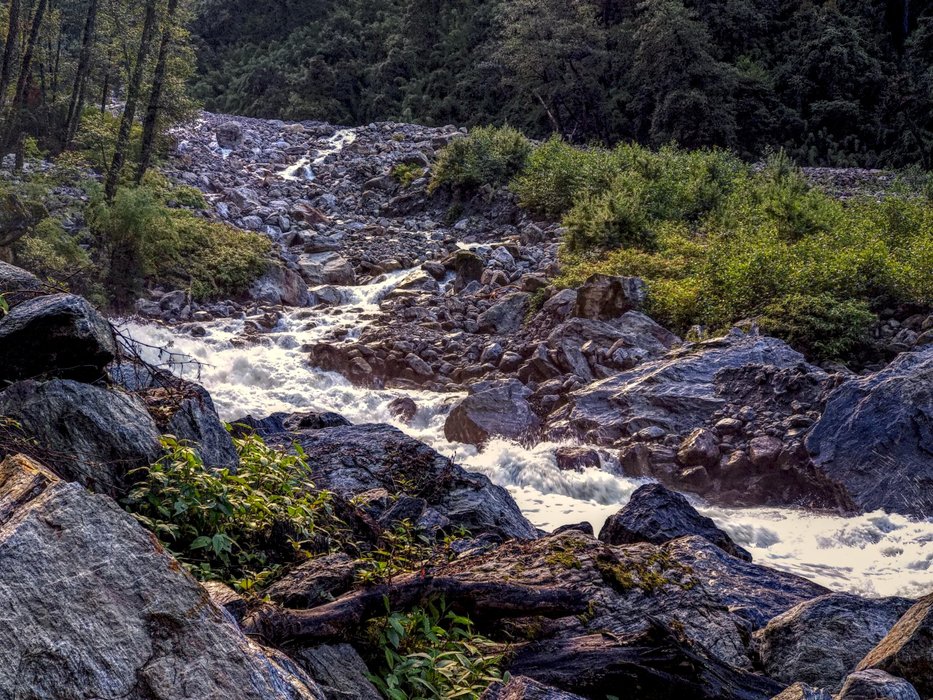 Look at this river shining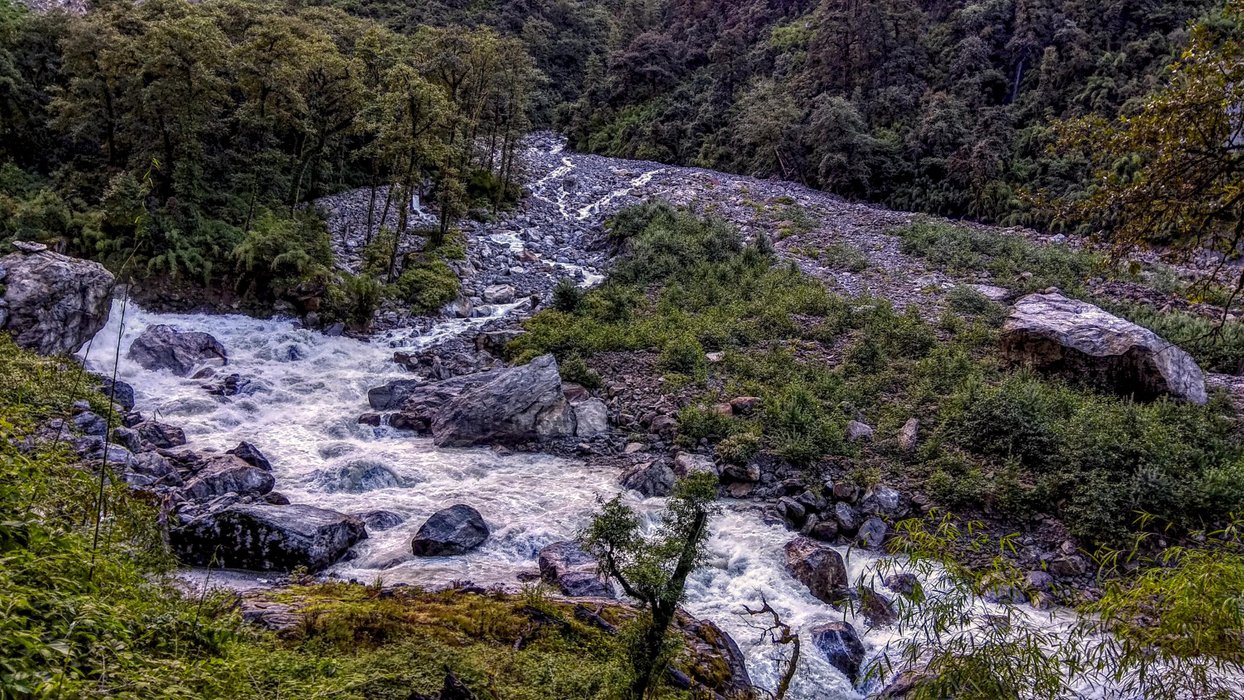 Two streams becoming one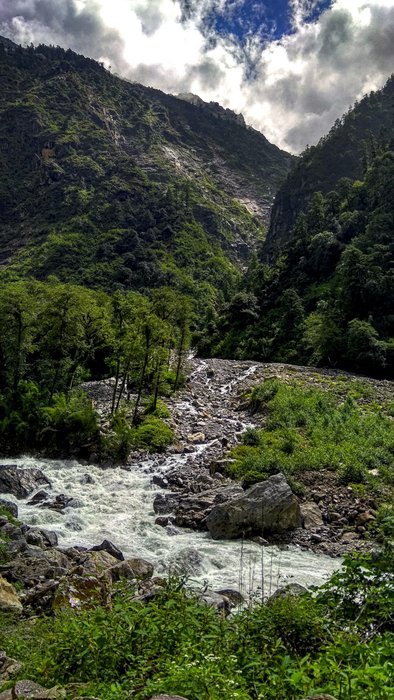 Clouds still dark but we were hoping for better
---
The same sounds of the river, we were uninterested on the day before, was now a melody with the river so clear and so beautiful and I couldn't stop taking photos.
---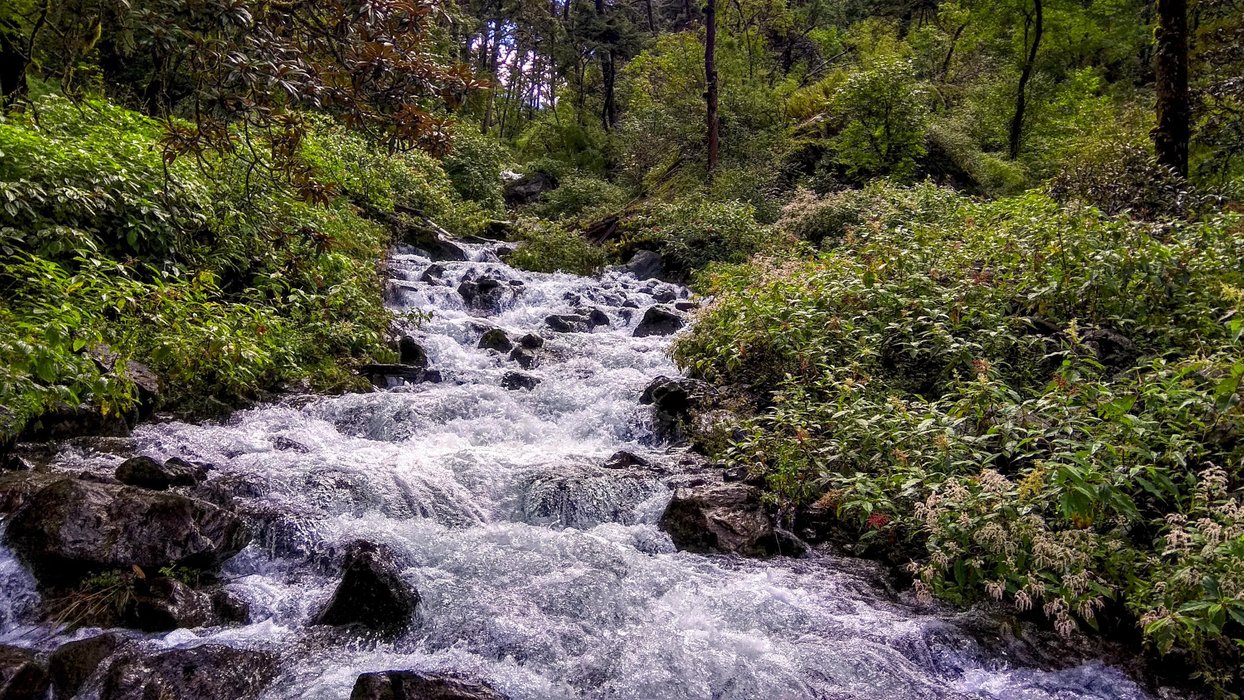 Beautiful amidst the dark forest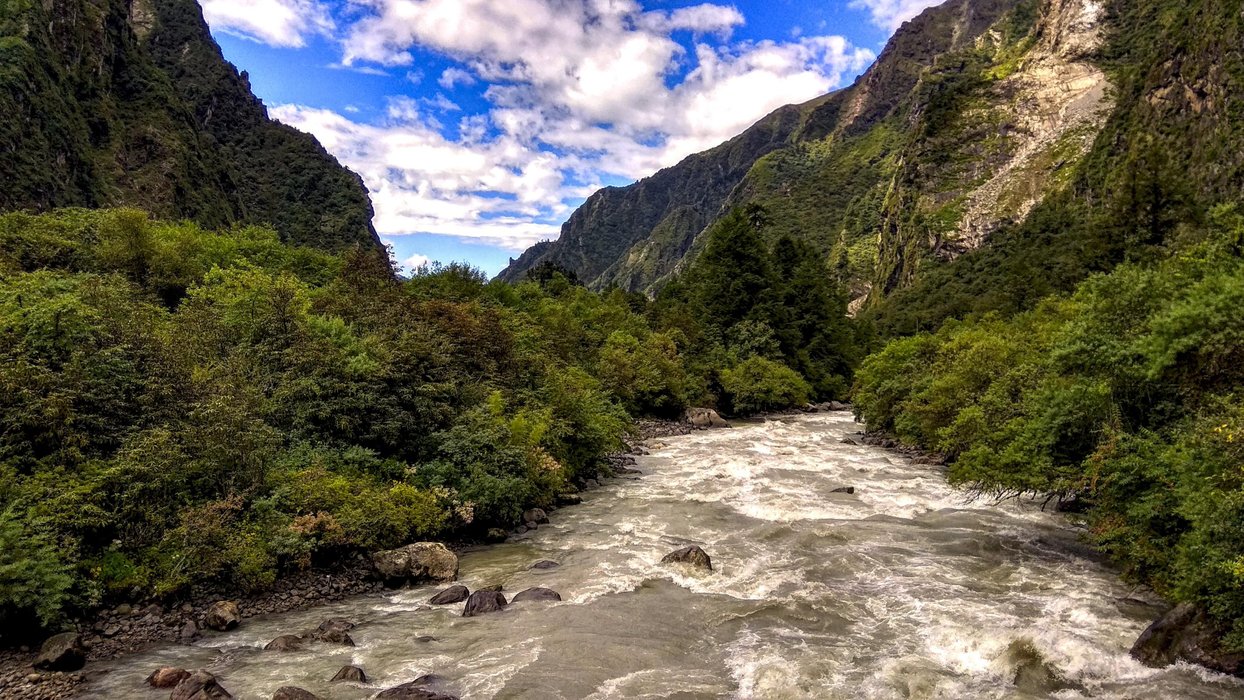 This one hinting of the near landslide
---
And then we crossed this beautiful river, which had remains of the old bridge, to enter the wonderland.
---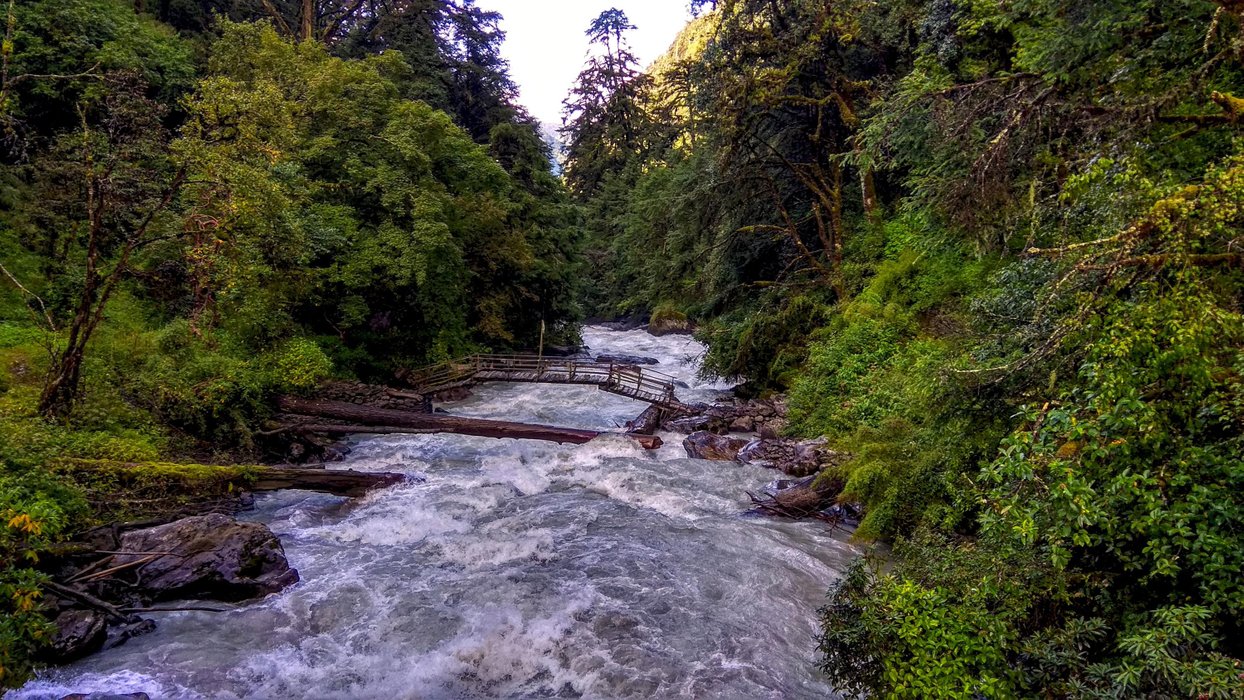 The gateway to the wonderland
---
(All this suspense and you might already be bored.LOL)
But then, we entered the land of paradise, the Ghoda Tabela. At the entrance, we were greeted by Deers and later monkeys. But I forgot to take photos because I was in a bliss(also they were too far away and zoom lens is too heavy for a trek). Besides, serene sounds of the waterfalls all around and colors of the wild amazed us.
---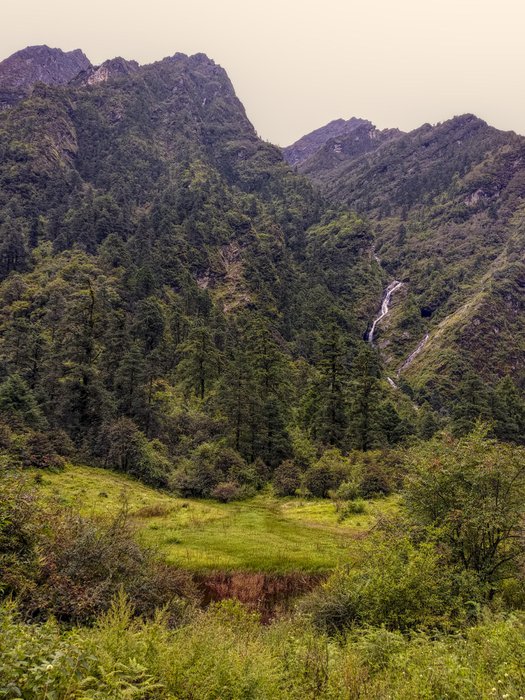 The entrance and one of the many waterfalls
---
We started seeing the rest house and the place was getting even more amazing. We were like shouting and jumping and what not!
---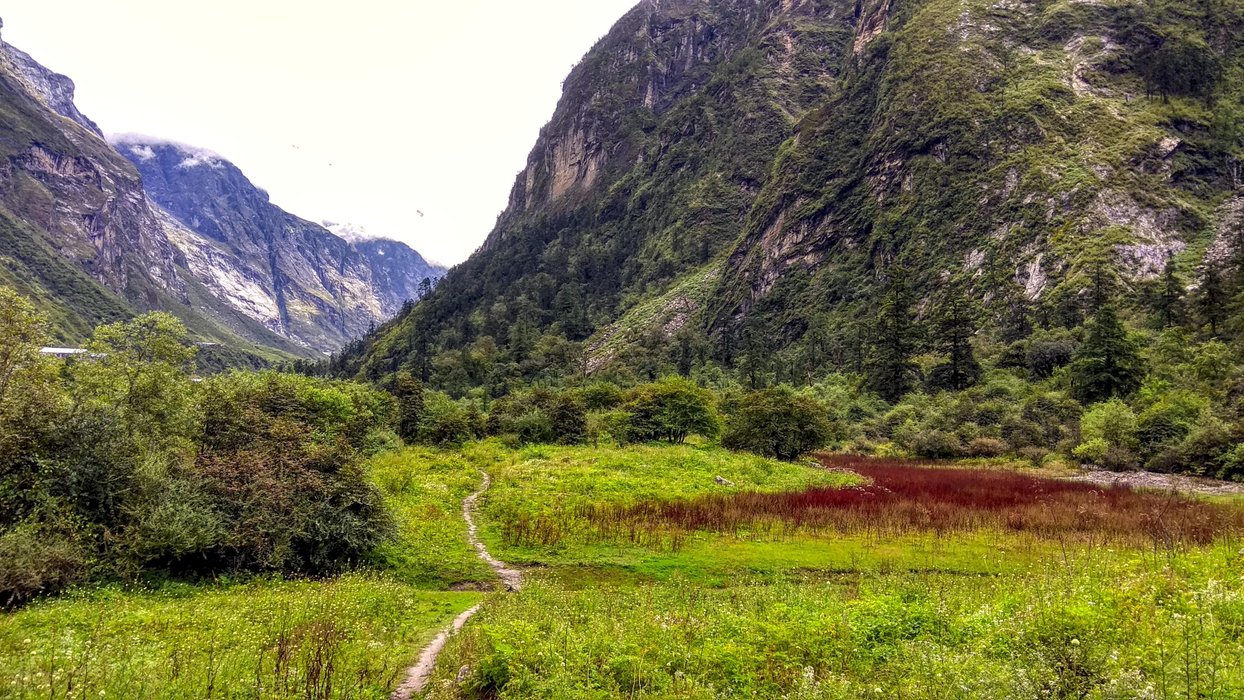 Rest house about 1 minute away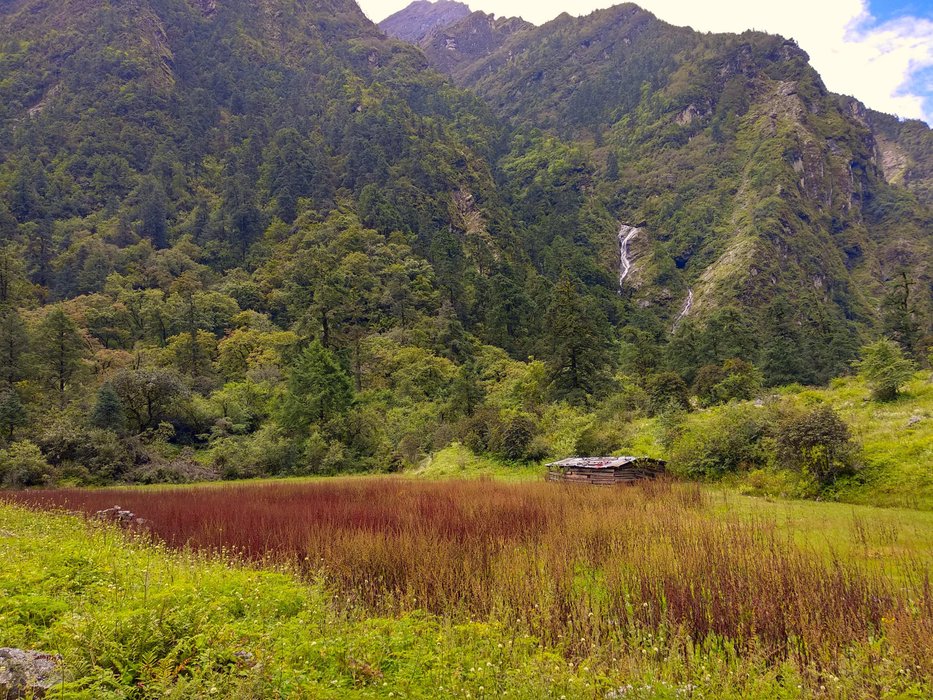 Amazing colored grasses
---
I had never seen something so beautiful. The only word I had in my mind was Heaven. The view superseded the lands of my dreams. We had no idea where to look and sometimes we were walking backwards and sometimes forward.
---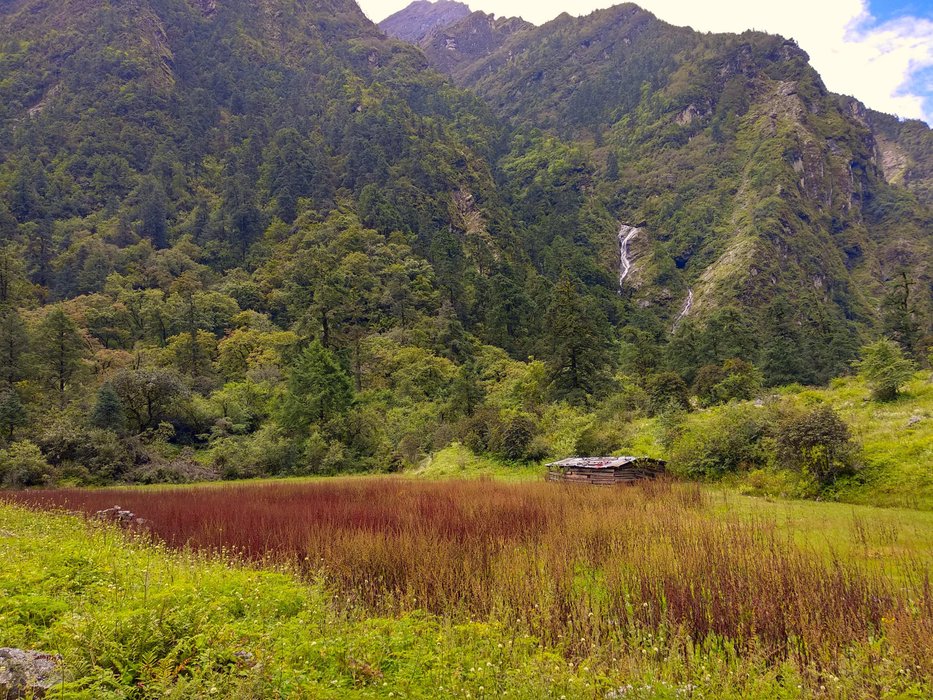 The beautiful wild flowers on the garden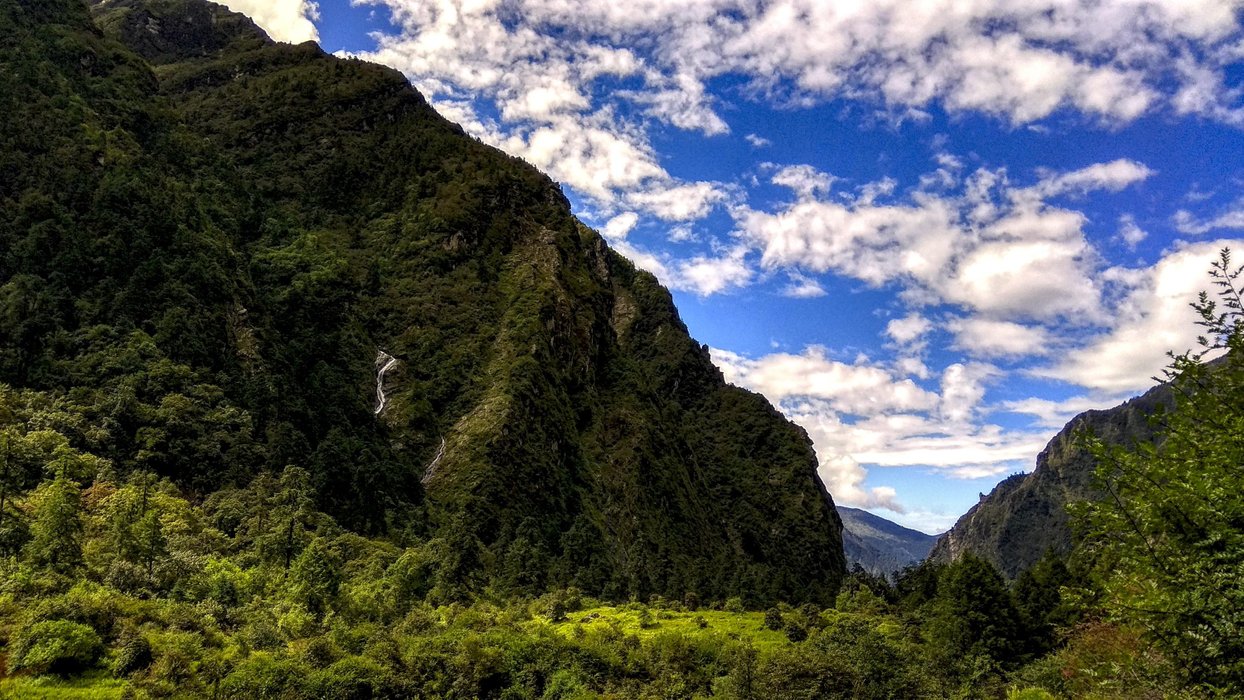 Help me where do I look?
---
Now we reached the rest house and put down our bags to shoot some time-lapses, panoramas and I also have a 360 image for you below.
First, lets start with a wide angle view of the front and back side of the place.
---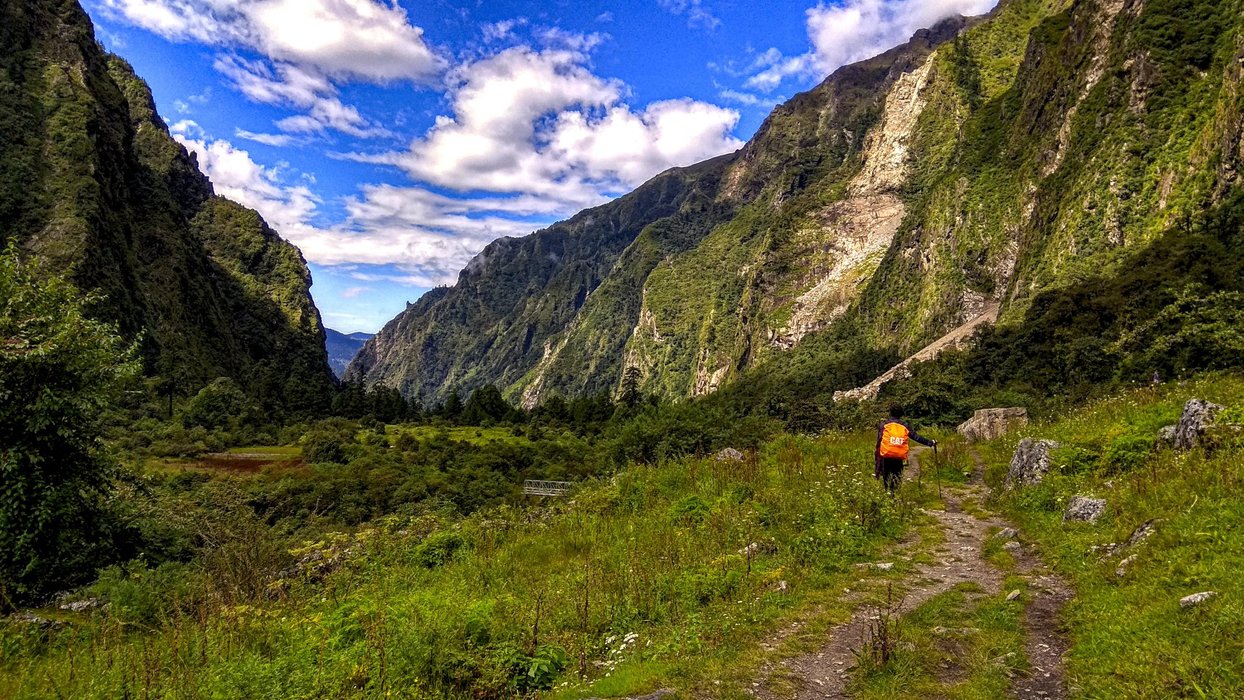 THE BACK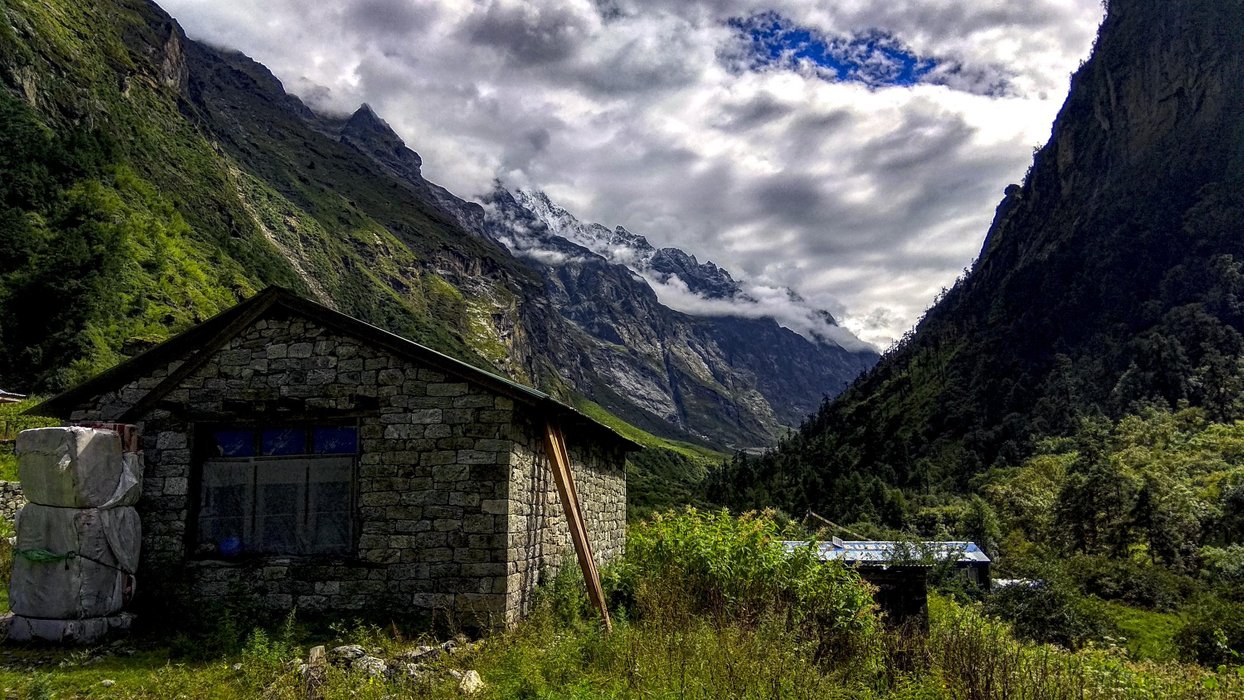 THE FRONT. We also had the first glimpse of our next stop from there
---
Now, lets enjoy some panoramas, shall we?
---

---

You can see our beautiful resting desk and also some proofs that I was not lying all along
---
---
THE 360 IMAGE(click on the image to view)
---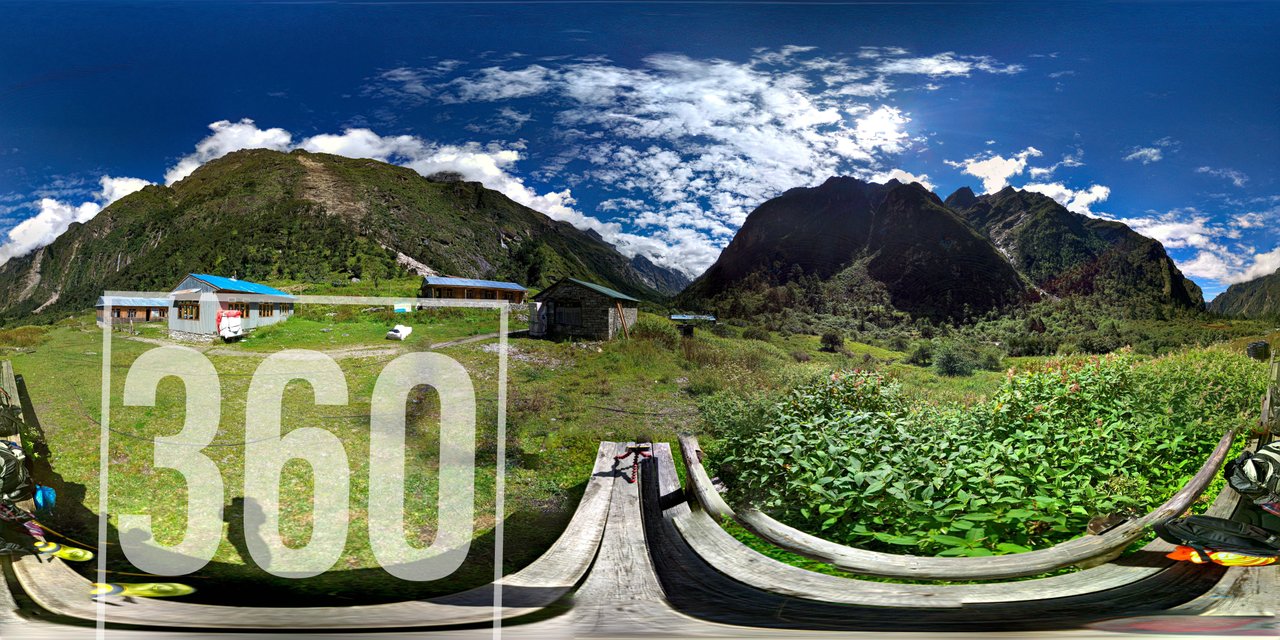 CLICK on the image above to be redirected to a website where you can view the 360 image.Click and drag around to move for laptop users and for mobile users just drag on your screen
---
Then an old lady came towards us asking if we would have our lunch there. This made us realize that we had forgotten about eating too(The Ghoda Tabela Effect). So, I setup a tripod stand to take a time-lapse of the place and we went inside this beautiful house to have our lunch.
---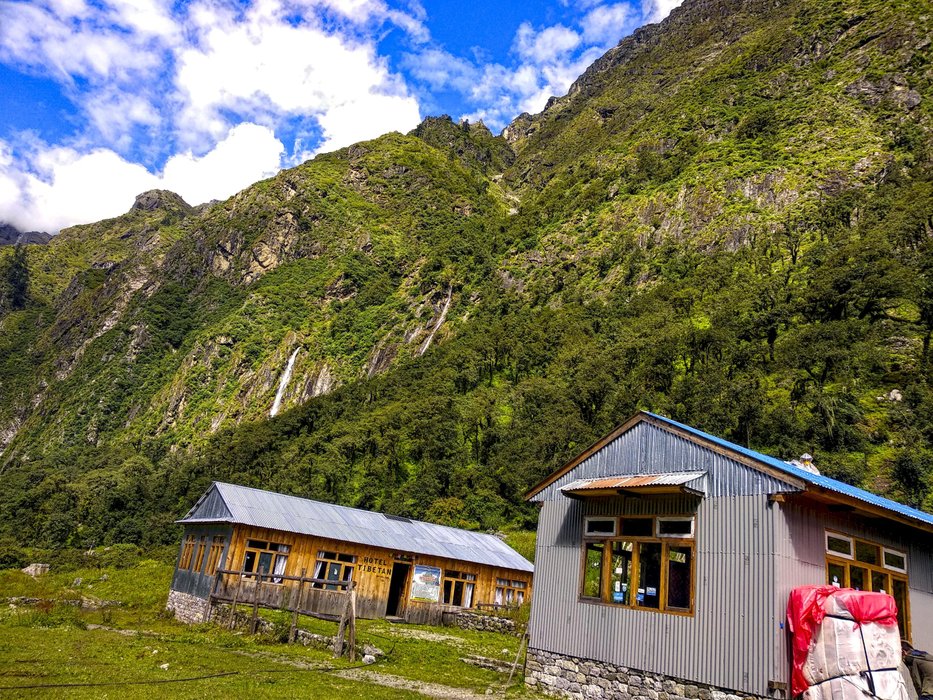 The Lunch Place
---
---
THE TIME-LAPSE
---
---
The place is named Ghoda Tabela because its actually a horse stable but we couldn't see any horses. Here, you can rent a horse to carry you across the trail. However, we saw some mules and I felt sorry for these load carriers.
---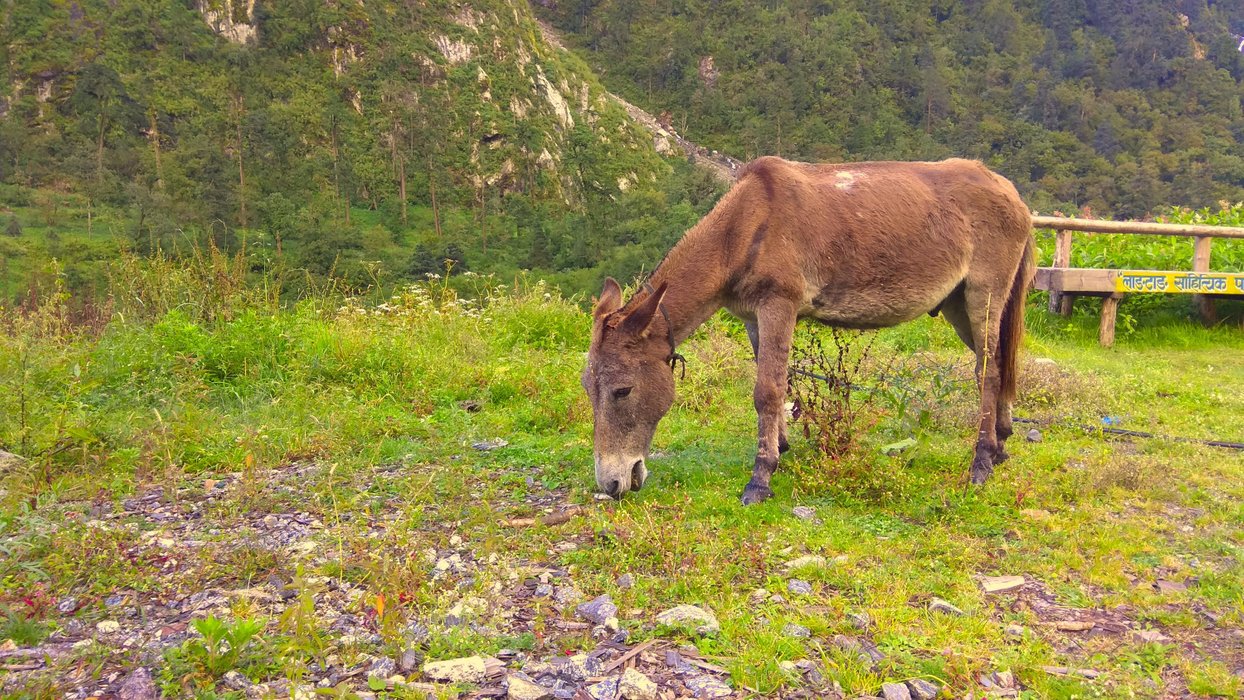 A grazing one.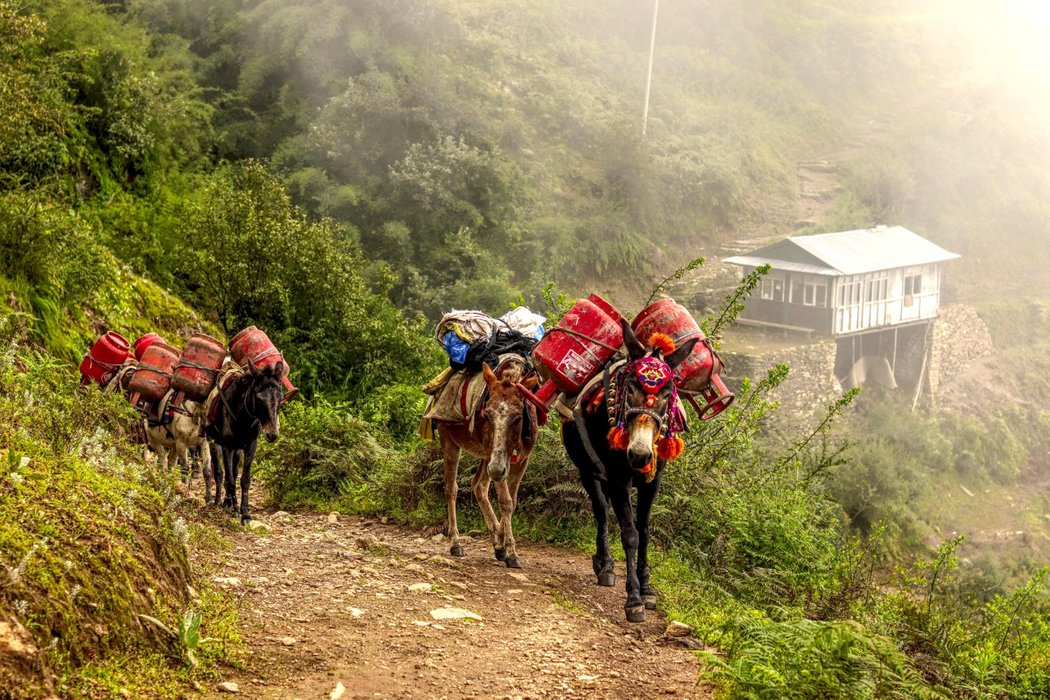 ---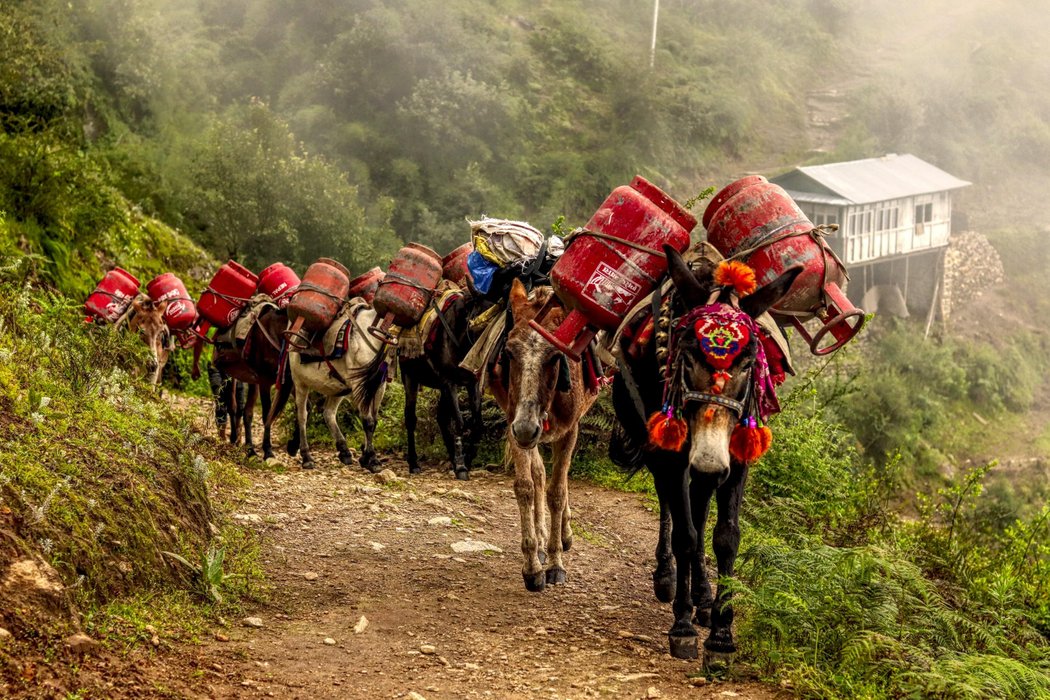 I felt sorry for these ones. They had to carry two cylinders each weighing about 15 kg
---
We had planned for a 1 hr stay there but ended up staying for entire 4 hrs and it wasn't still enough. But the clouds started moving fast and we had to leave the place saying goodbye.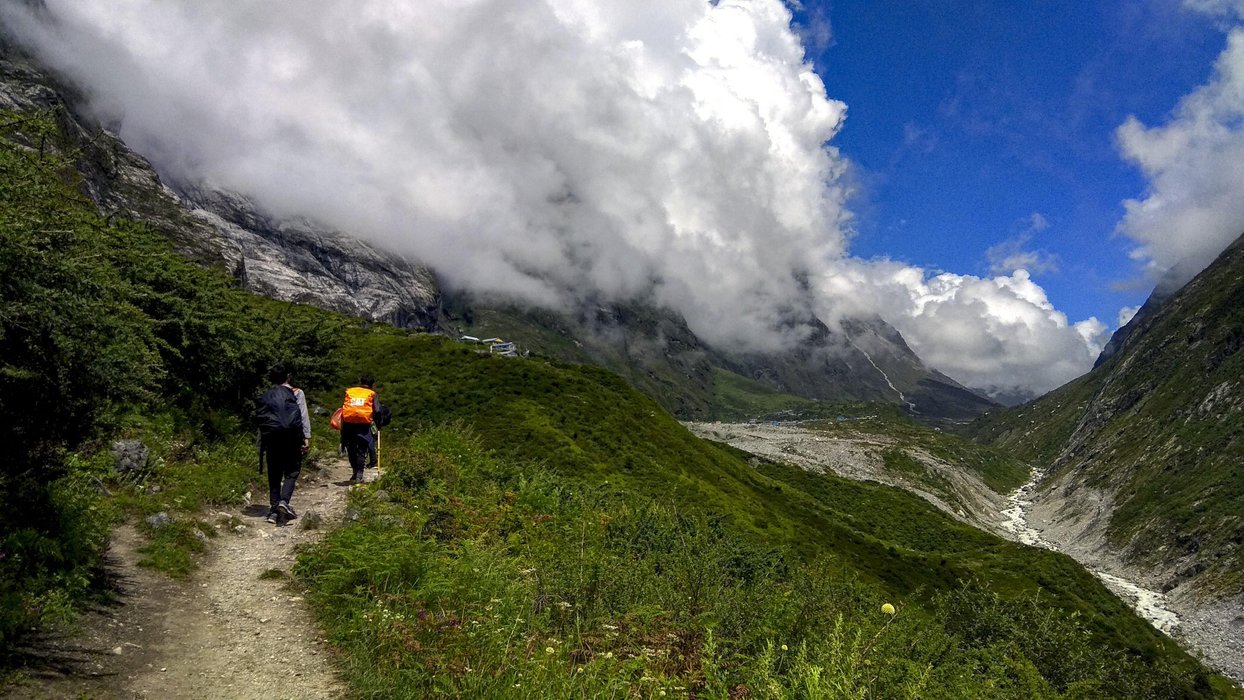 Goodbye!
---
---
All images taken by canon 200D and xiaomi smartphone
---