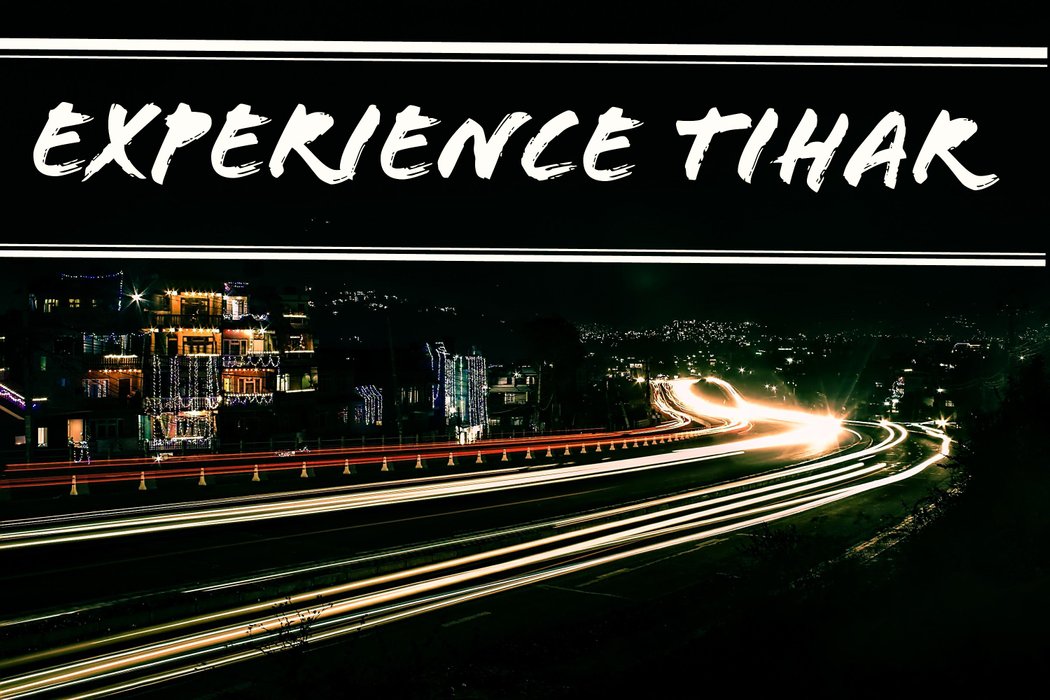 ---
CROW
---
Are you weirded out that I started my post saying Crow? You should be because this post is an avalanche of fun we have during my favorite festival Tihar or Deepawali, the festival of lights. And you must have high endurance to go through all of the post and countless photos because this is what this festival is about i.e. countless merriment.
Also if you are planning to travel to Nepal to experience culture and so much fun, make it around Tihar.
THE FIRST DAY - THE CROW DAY
Now the word Crow makes sense, right? Yes for the first day we celebrate Crow, considered messenger of death god, Yamaraj. So we worship them with sweets and food offerings to avoid death or sadness in general and to bring out luck. Besides, they are essential for restoring environmental balance by cleaning up the body remains of dead.
---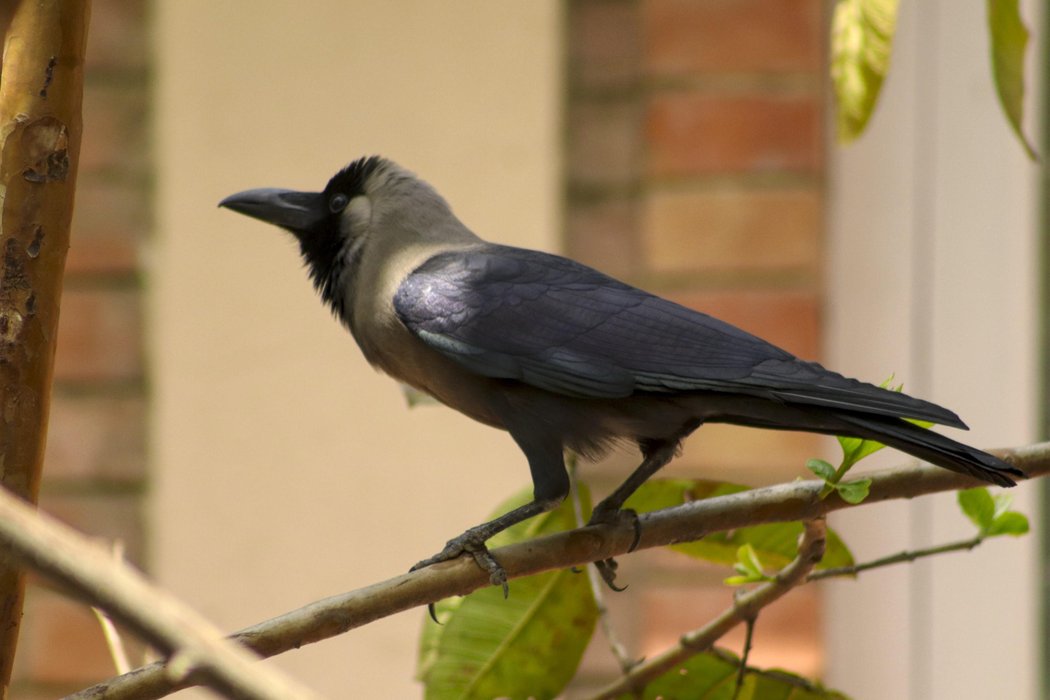 Look at this one not drenched in colors because we cannot actually worship them as they fly away when we come closer.
---
Now cave, you got weird again? Don't worry because that is what we do, drench, decorate and worship everything with colors and you will understand it later.
---
A small disclaimer before I continue with my ramblings. I have written what I have seen and believed this festival to be. So, I might deviate in some of my views of this festival and also might not cover how it is celebrated across the entire country. Also, my photos guide my story.
---
THE SECOND DAY - DOG DAY
This day, we celebrate dog for the companionship and we did the same with our dog Punte. You see, worshiping with colors is making sense now.
---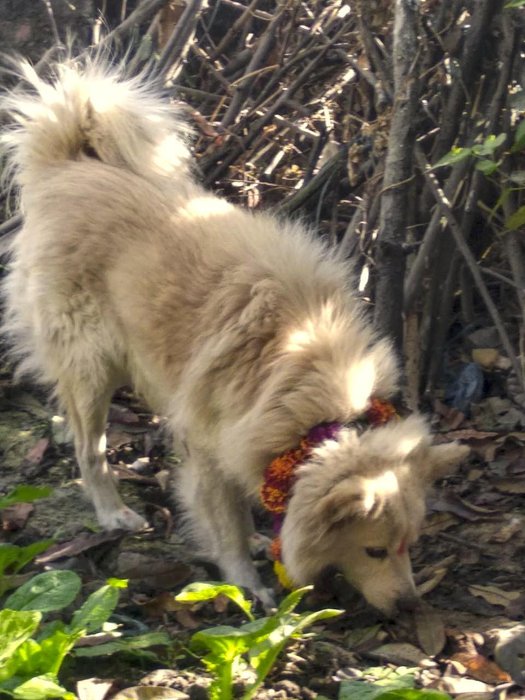 | | |
| --- | --- |
| Our dog punte | Some other neighbouring dog |
---
THE THIRD DAY - MAIN EVENT DAY - COW DAY - GODDESS LAXMI DAY
We start our third day by worshiping Cow early in the morning. Cow is considered the most holy animal in Hindu religion and we worship them for purity and prosperity. Everything from the cow's milk to cow dung and urine is considered pure here.(We sometimes take a sip of cow's urine to purify ourselves. My first experience was when was my grandfather told me I had to and I was like ready to puke all over! WyAAAk!)
---
Cow worshipped with colors
---
Then, we start preparing good foods. This time we prepared only sel-roti but I have included other pictures from our previous Tihar celebrations below.
---
---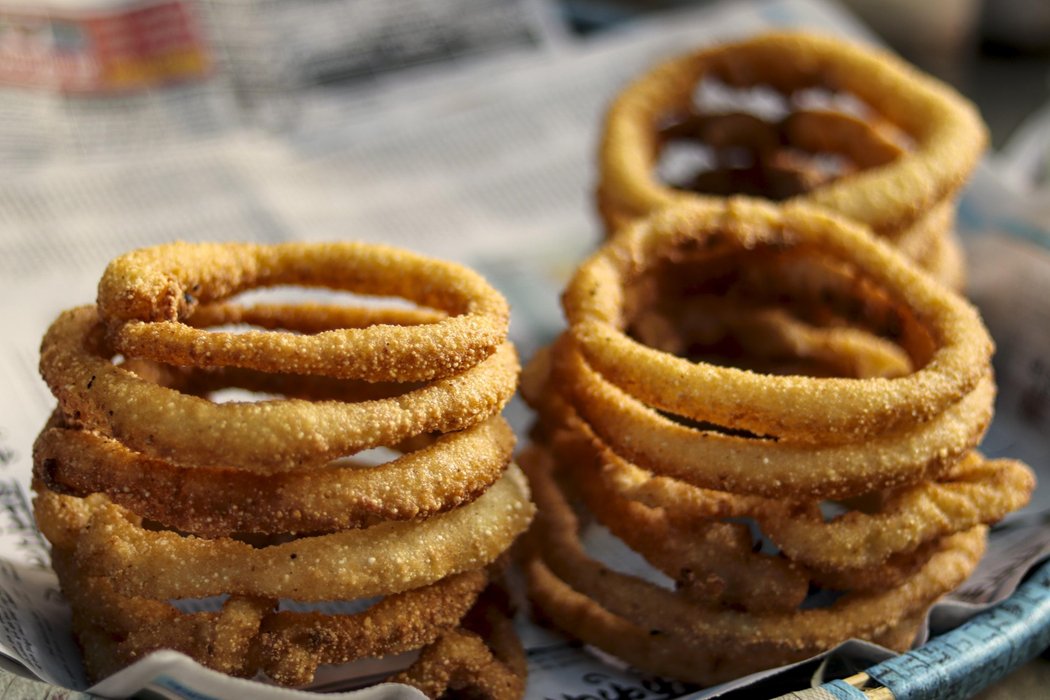 Making of Sel Roti
---
---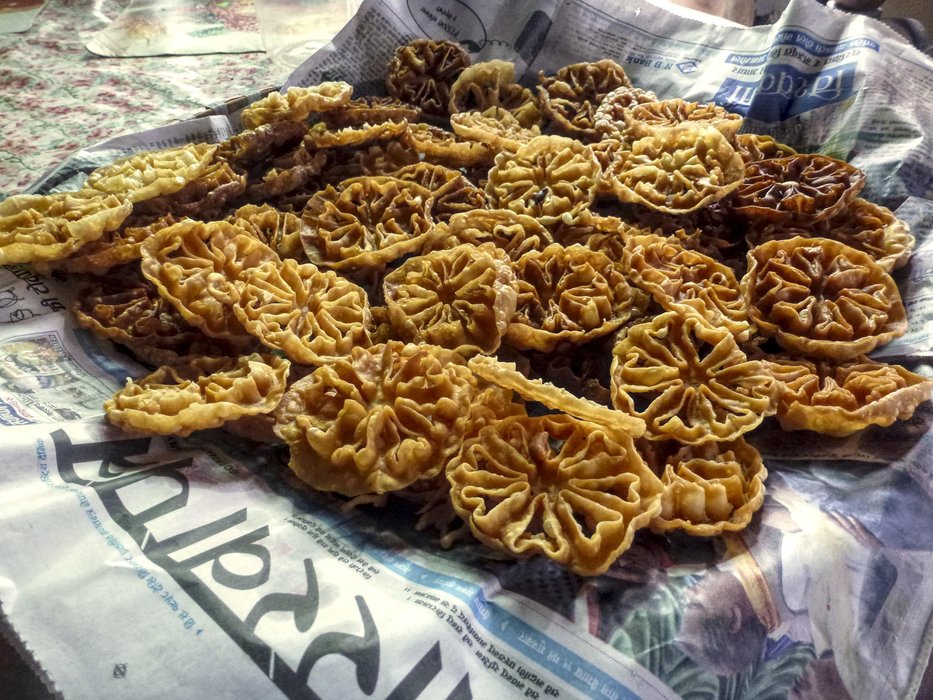 Phool Roti
| | |
| --- | --- |
| Khajuri Roti | Lalmohan or Syrupy Doughnut |
---
---
Also, we spend entire day cleaning and decorating our house. We hang flower garlands all around the house and setup celebration lights for the night time.(light part will be clear somewhere down soon)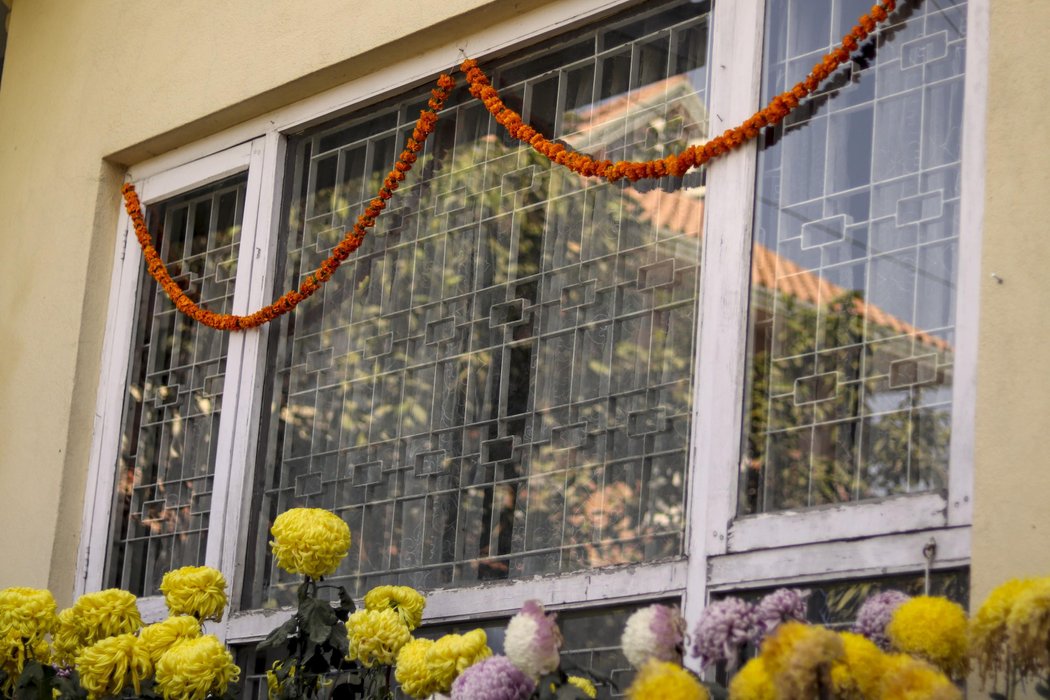 ---
Also, depending on places we make rangoli(not exactly our culture but in recent years we had our influence from Indian culture). So here is a time-lapse of the making of rangoli and its so pleasing.
---
Oh cave, I just had a rangoli-gasm. Yeah, I understand.
---
Now, as the night arrives, we start our worshiping of the wealth goddess Laxmi by doing rituals and one of them is paving a pathway using a special red mud and cow dung from our border gate to the room for doing puja rituals and we light this handmade lights everywhere. And we also switch on the lights, and this is when the magic begins.
---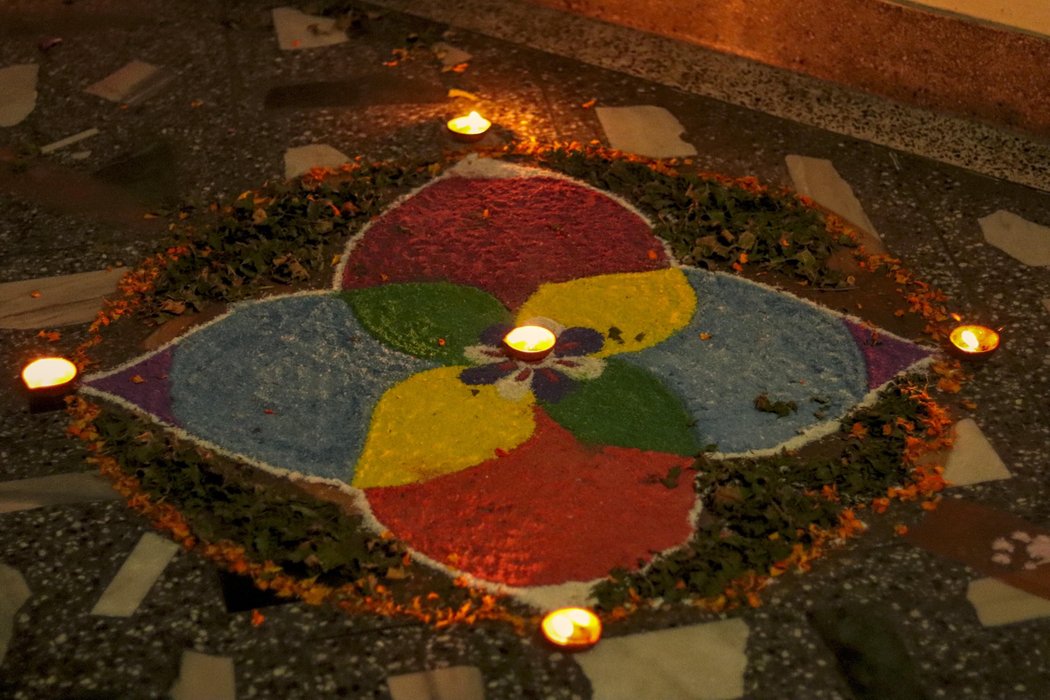 The rangoli we made now decorated with the handmade lights called Diyo
---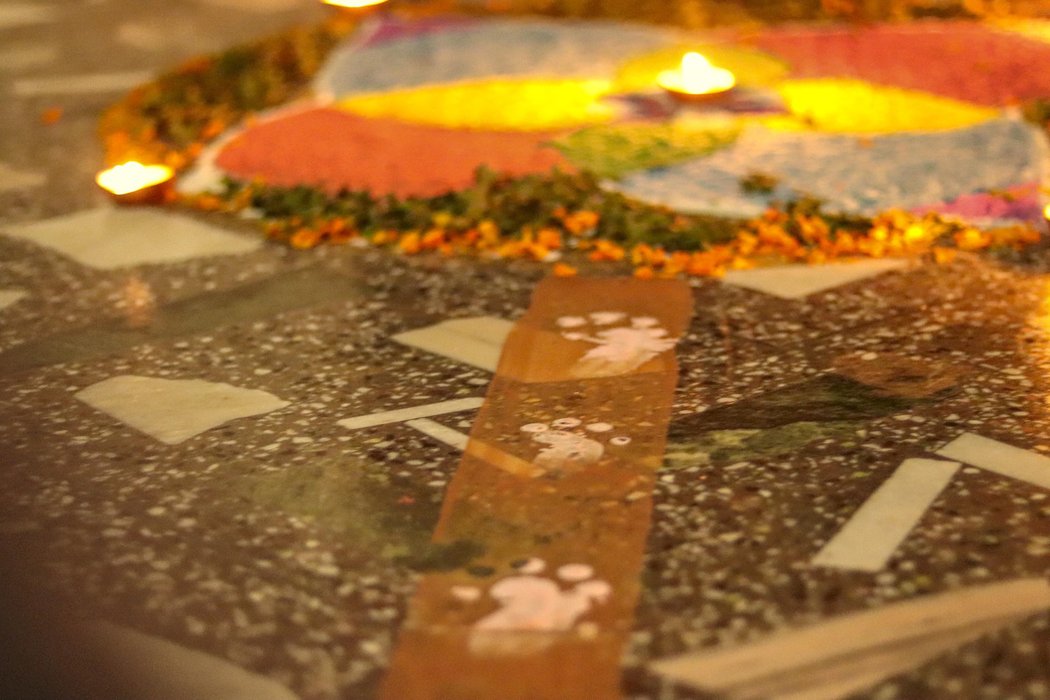 The pathway for goddess made using red mud and dung
---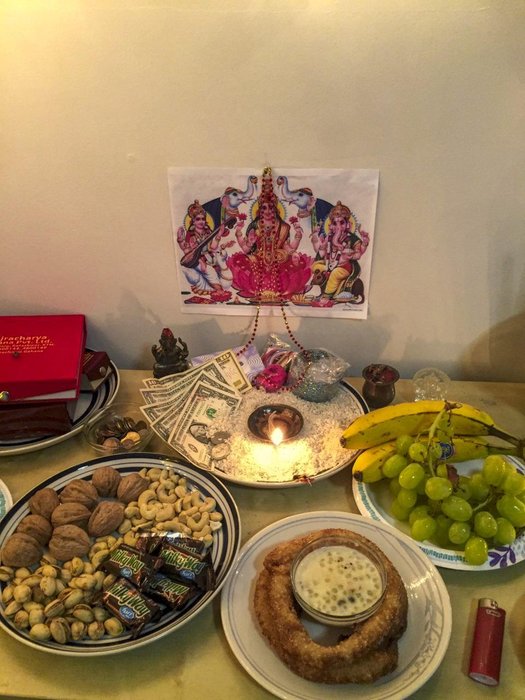 The pathway ends in this puja place or the worshiping room
---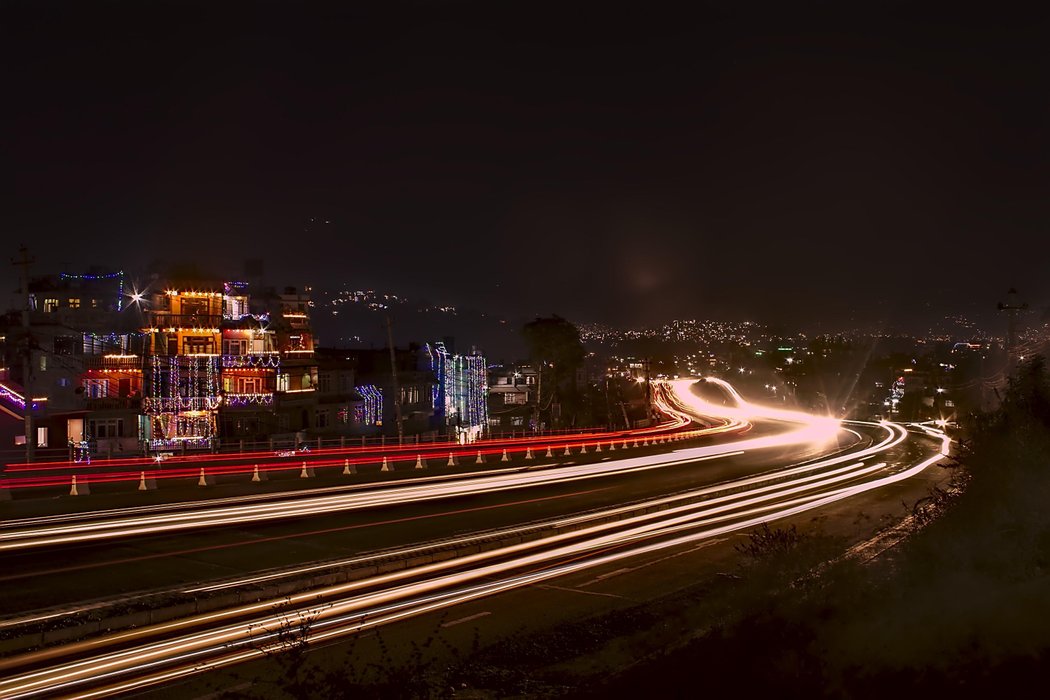 What the city looks like with the lights on
---
Then people of all age make groups and move from house to house singing festival songs. They are then welcomed by the house owners by offering them with foods they prepare, flowers and also money(Wow great way to be rich, right?). The first day is targeted for women groups and the phrase to say is "BhailiRam", REMEMBER this!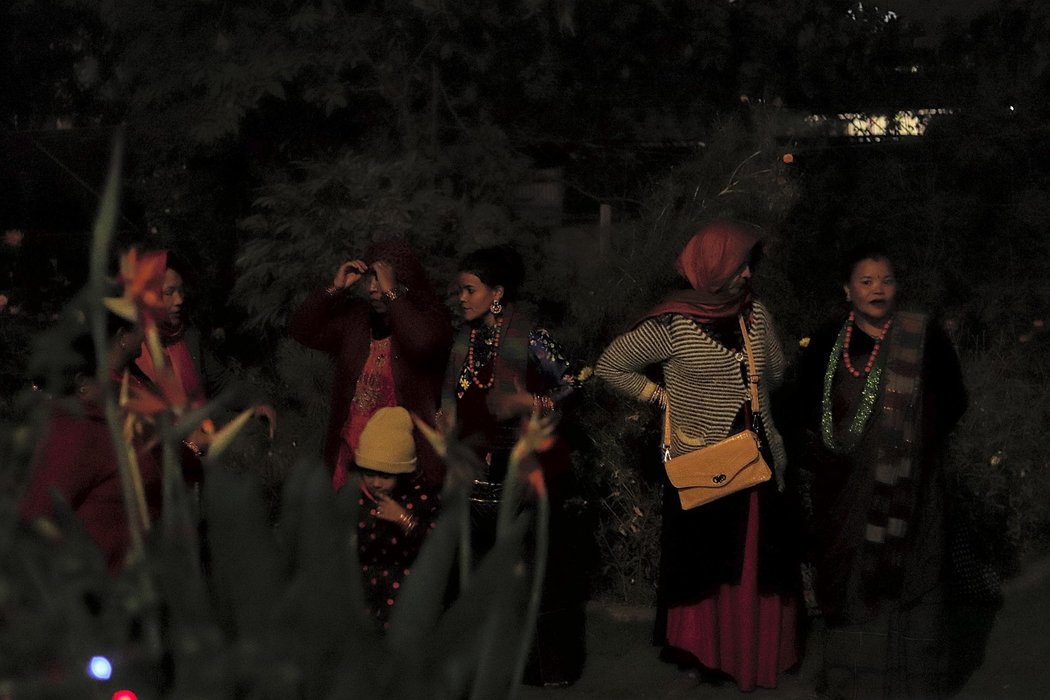 Its somehow like trick or treat but we already are in the year 2075 in Nepali calendar. So you can understand what came first. LOL.JK
---
THE THIRD DAY - OX DAY
Early morning we celebrate the male Cow because oxen is used for agriculture here(we use to make cart like thingy to plow field here but now all replaced by tractors) and oxen are essential for reproduction too.
I mentioned something about garlands that we put around our house for decorations, Remember? One who has lots of them in their own garden, they make it themselves. We were too busy to make all the garlands ourselves, but we did make some for the next day i.e. Brother's Day(OK this is too much to take - there is a day for brother too?).
So let me give a sneak preview of what our garden looks like around this time and refresh your memories with some flower shots.
---
---
---
The night lights continues this day too and the day is for male groups to visit houses and the phrase to say is "Deusi - Re" while you are singing.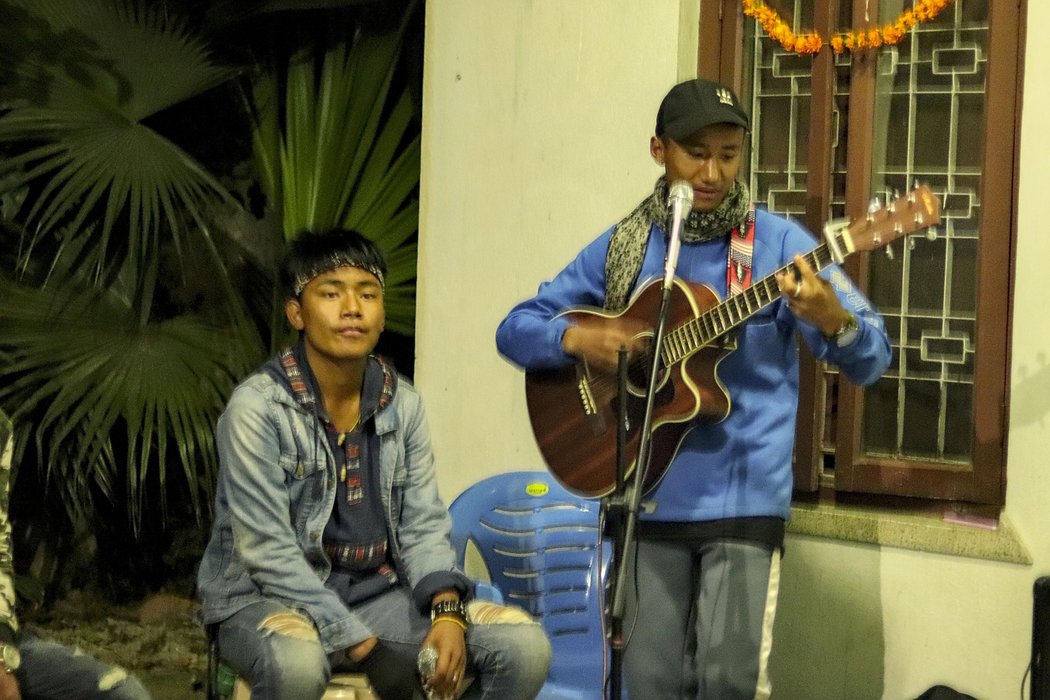 ---
Also, I went around and shot some houses decorated with lights and glowing flowers all the around.
---
And I have a video for you all from the top of the terrace to show how the environment around us looked like.

Almost all the houses are well lit with decorations. You can hear the traditional deusi song in the background and some firecrackers too
---
---
THE FINAL DAY- THE BROTHER'S DAY(BhaiTika)
On this day, brothers are celebrated and worshiped to strengthen the bond as brothers are considered the source of protection for sisters. Sisters offer brother with sweets and prepared food.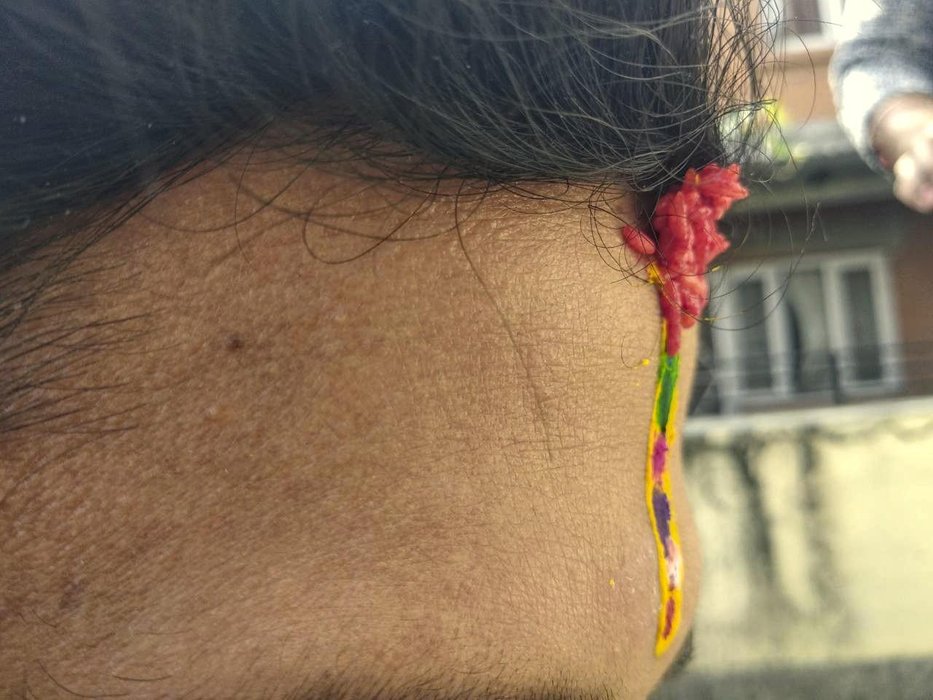 This special styled tika is put on the forehead and brothers bow down to sisters and offer them money(Money sounds not so good but this one is considered special and called "Dakshina").
---
---
The lights continue for the last time this day and the festival ends. I love this festival so much and every Bhaitika I stay at my terrace and see the lights and feel sad that the Deepawali has ended.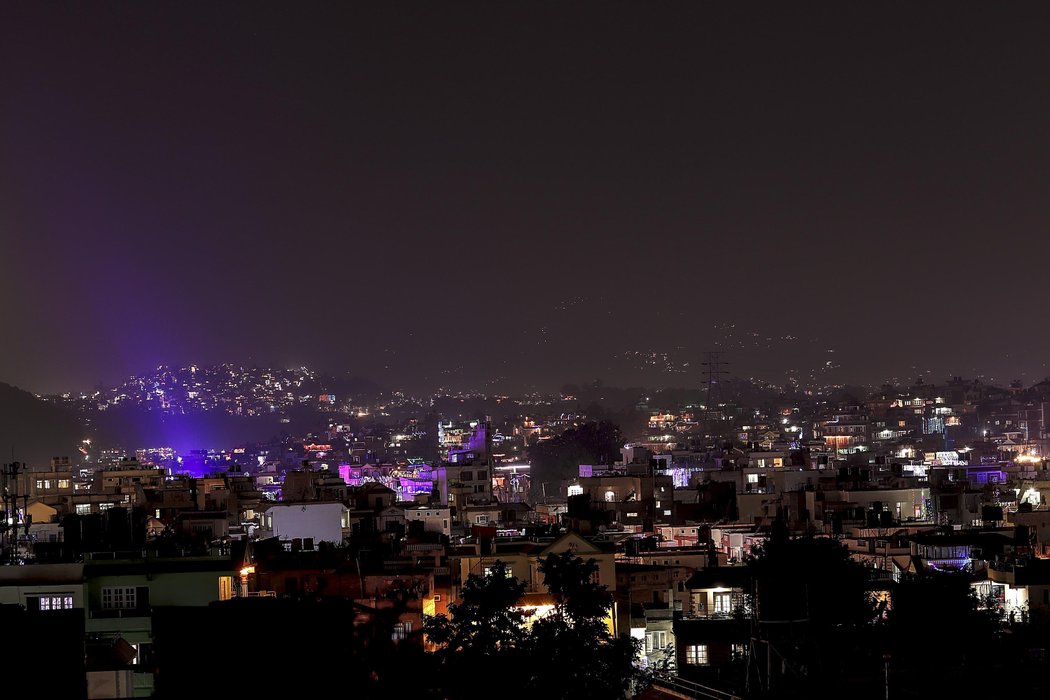 ---
---
I wanted to stay short but the fun and memories are too much to compromise on. Hope you enjoyed this.
---
---
My entry for the awesome #seasonchallange Autumn contest by @roxy-cat and @erikah. Contest link: HERE. Special thanks to @roxy-cat for providing me with ideas to create this post.
---
All photos taken by canon 200D and xiaomi smartphone
---