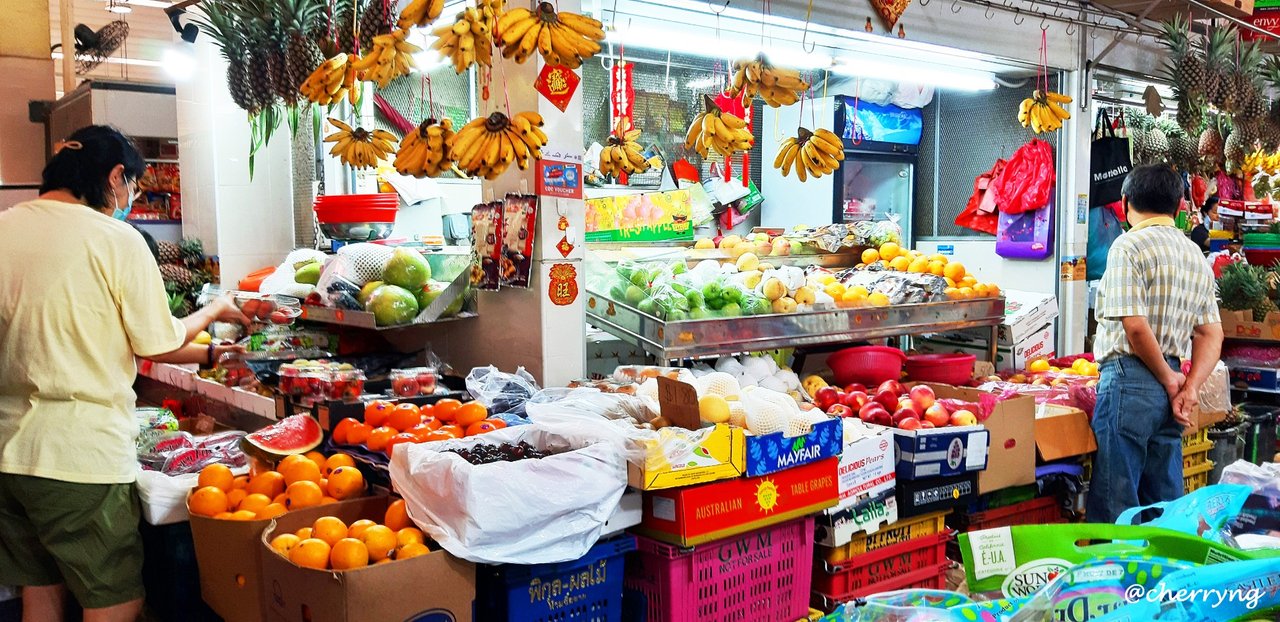 Hello, happy Friday to everybody!
How had you been today? Hope you stay safe and healthy always.
This morning I and my family went to another wet market near my
living place. The wet market is called 'Chong Boon Wet Market' which's one of
popular wet market in our neighbourhood area.
Today let me introduce you about this wet market!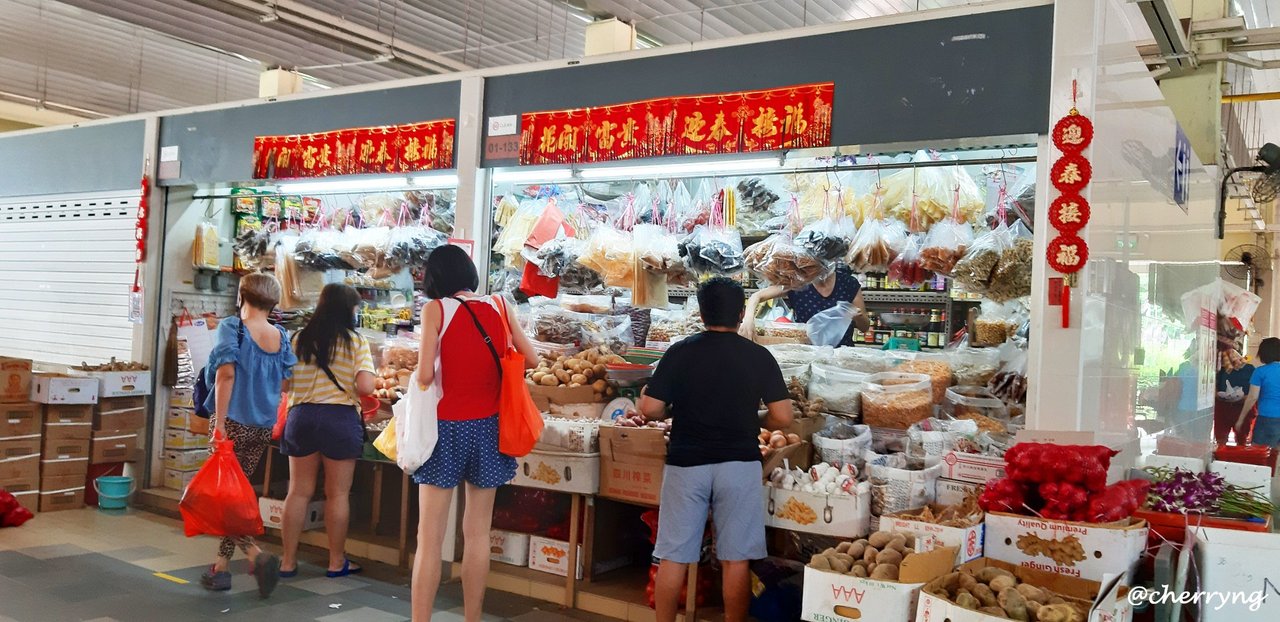 Same as other wet market, the government has been limit the
access of the entry to be easy control the numbers of people who entering the
wet market. The entry of wet market have some safety officer to manage and
guide us from entering.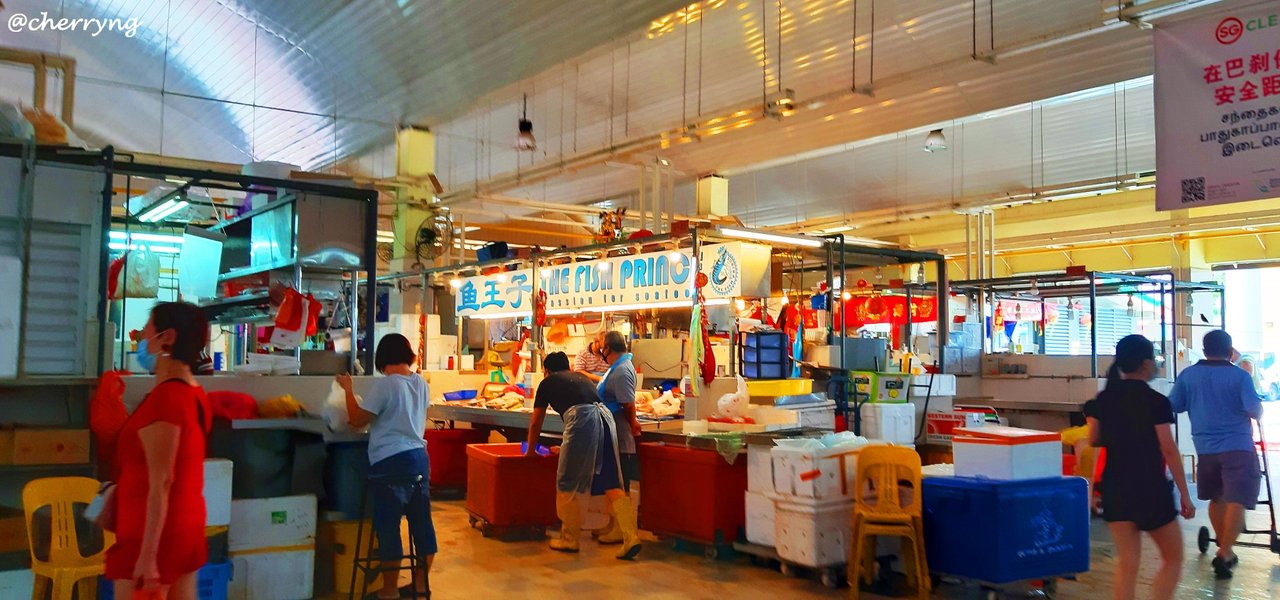 Compared to the previous wet market that I had
introduced to you all, the size of Chong Boon Wet Market is bigger, and the
space is widen.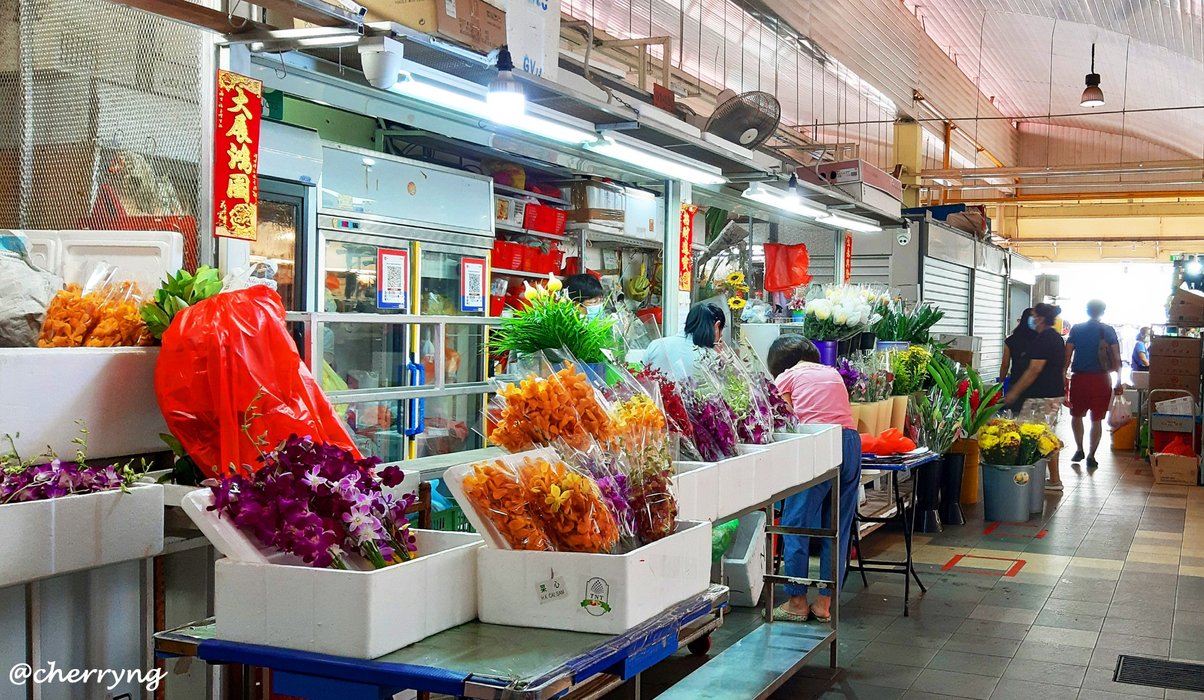 As usual, we have to queue before enter the wet market.
There were few officers to monitor the numbers of people who entering the
market.
The
floor is marked with red line with 1 metre distancing. All the people have to
follow the red line marking distance to queue and buying the things.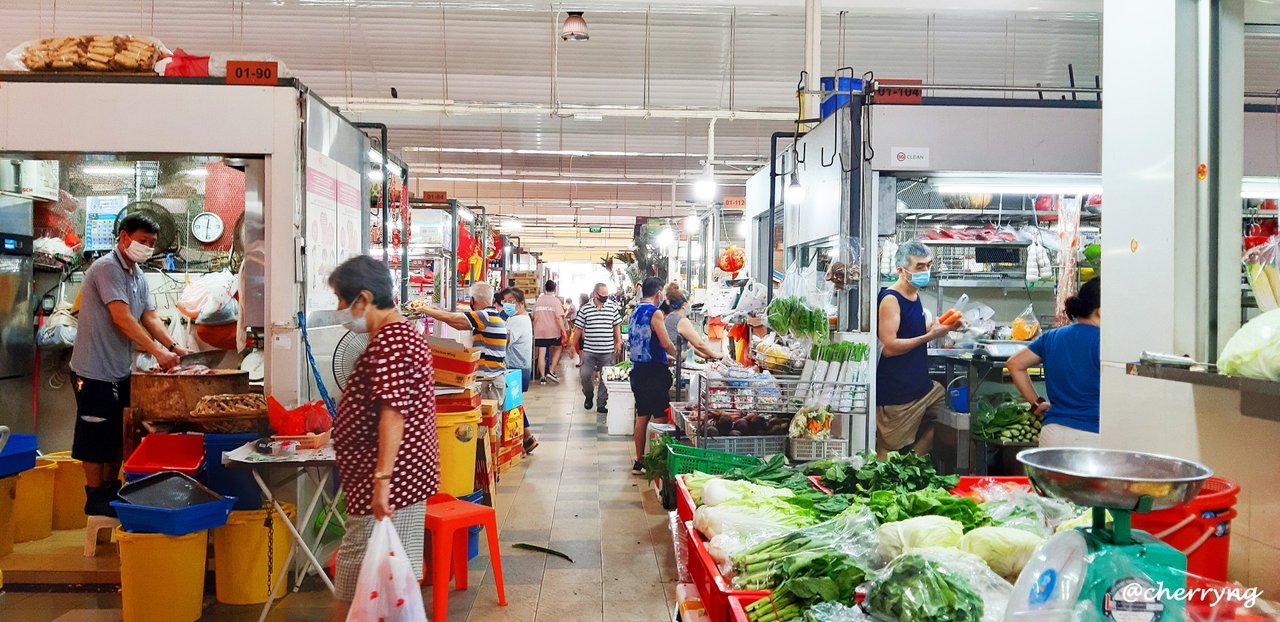 But
in fact, it is hard to keep 1 metre social distancing with others in the wet
market, as everybody is moving around.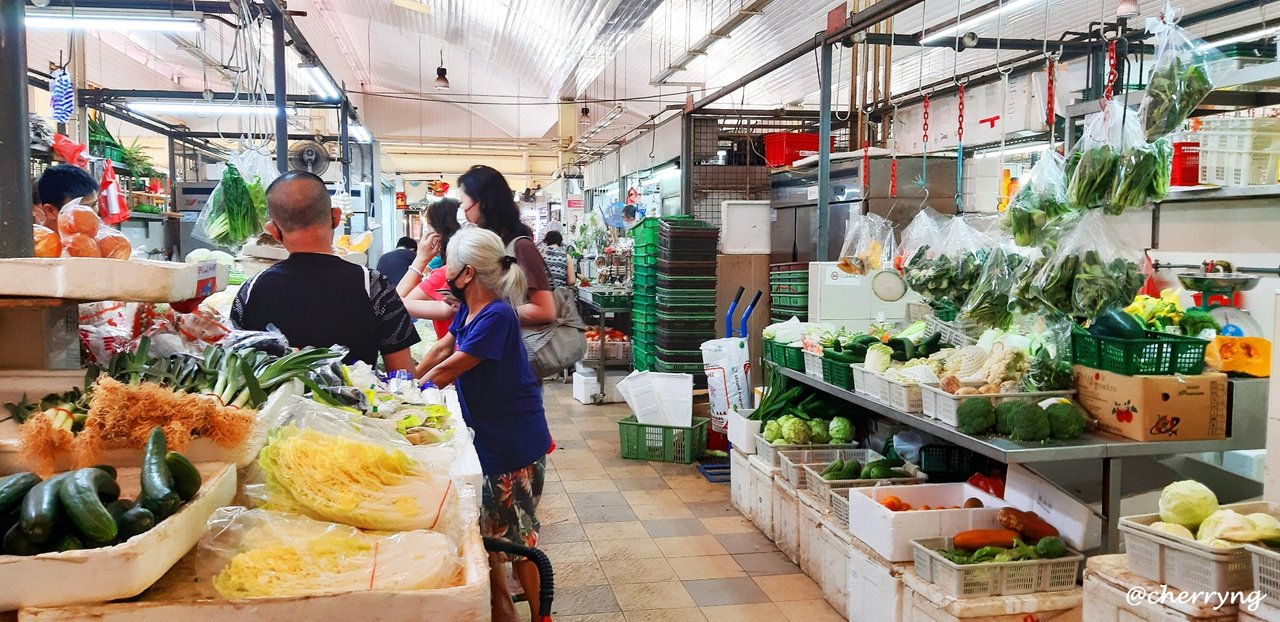 The
wet market have many stalls selling variety stuffs and products. For examples, fishes,
prawns, vegetables, fruits, meats, tofu, mushrooms, eggs, breads, cakes,
condiments, processing foods, preserved foods, drinks, flowers, potted plants, clothes,
shoes, kitchen stuffs, cleaning detergents, etc. Singapore government has variety supplier sources from
different countries to make sure the food and product supply is always sufficient
to the local demands.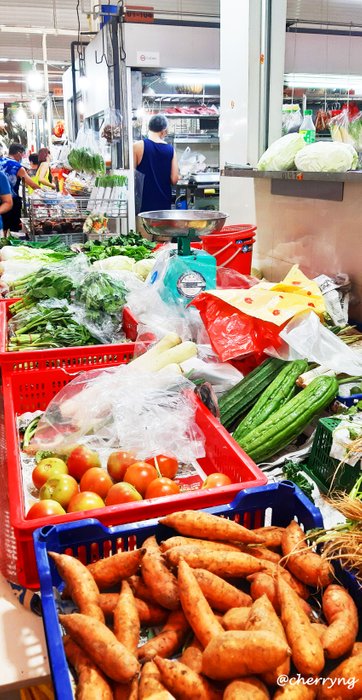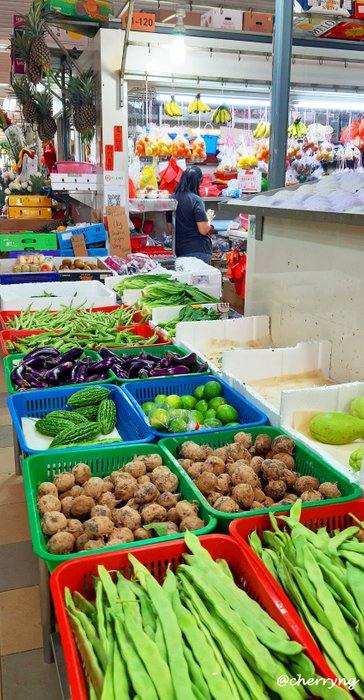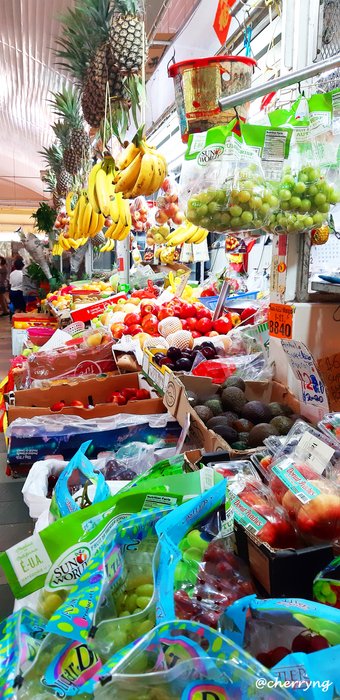 We can found
variety vegetables and fruits in this Wet Market. Overall the prices of
vegetables and fruits here are cheaper if compared to supermarkets. Every
morning, the local residents especially elderly like to visit this wet market.
The wet market operation is mostly in morning only. It will be cleared and
closed in the afternoon.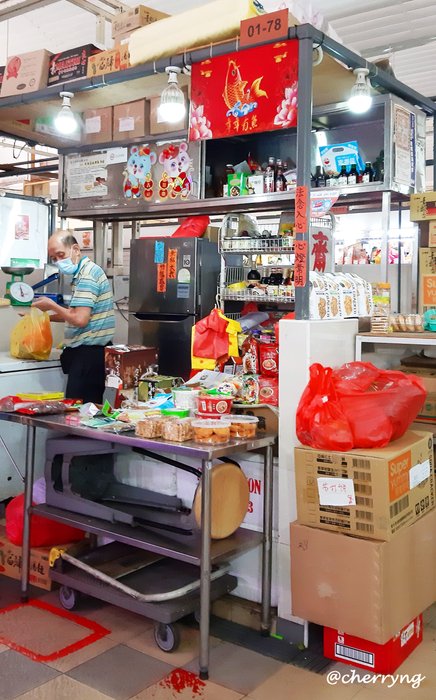 Every weekend,
local residents especially housewife's and family will come along to the wet
market to have breakfast and shop for groceries before went back home.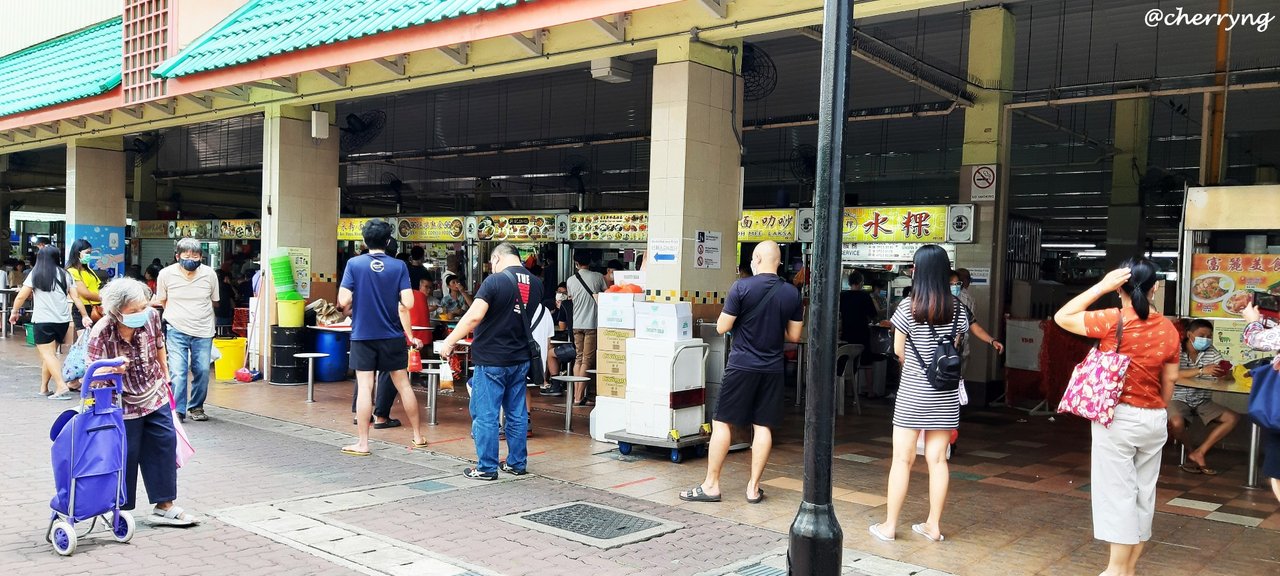 Our
'new normal life' is always wearing marks wherever we go, there are maximum 5
people can be sit together for dine in at food court and hawker center. Some of
seating in red-marking showing that 'do not sit'.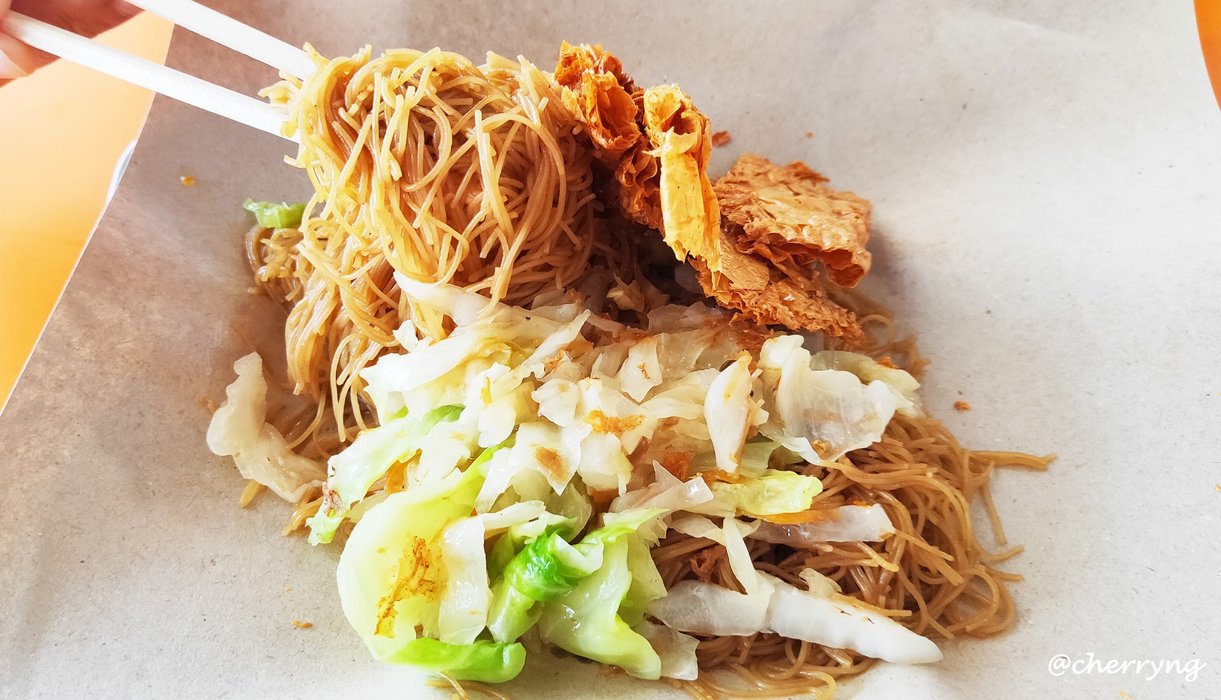 This
morning, we enjoyed our favourite vegetarian meehun at hawker center next to
the wet market. We love this vegetarian meehun because it is super yummy and
selling at a reasonable price.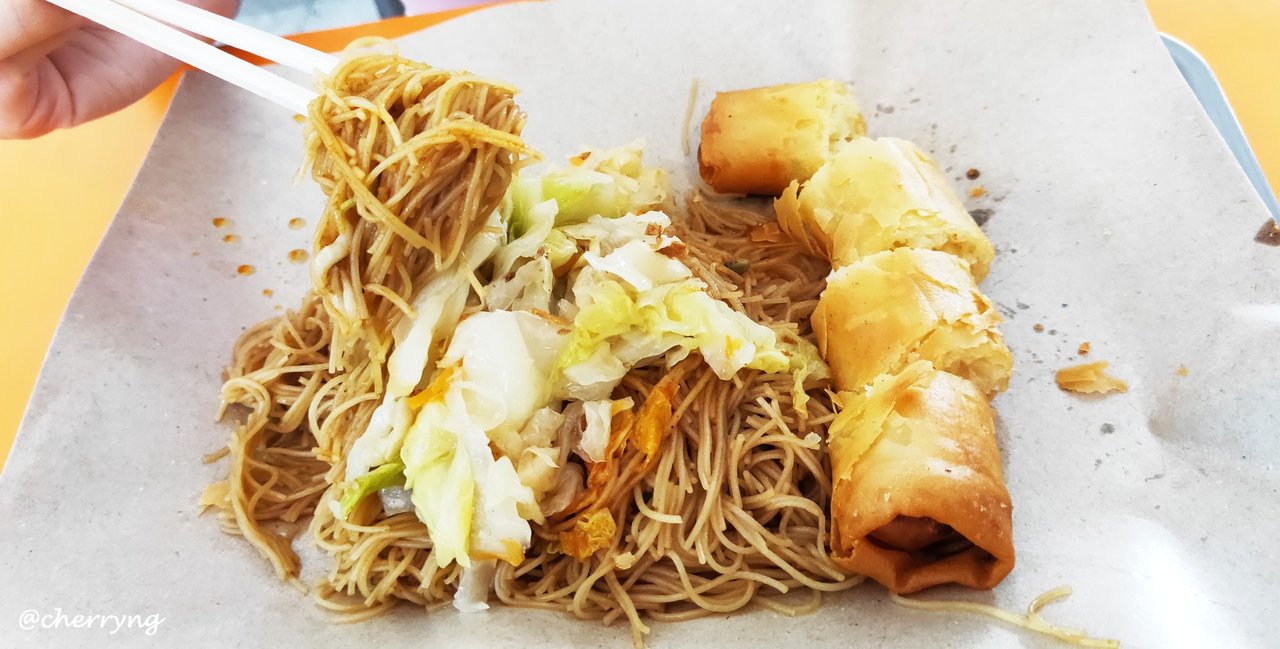 Before
home, we bought many vegetables and fruits to top up the stocks in our fridge.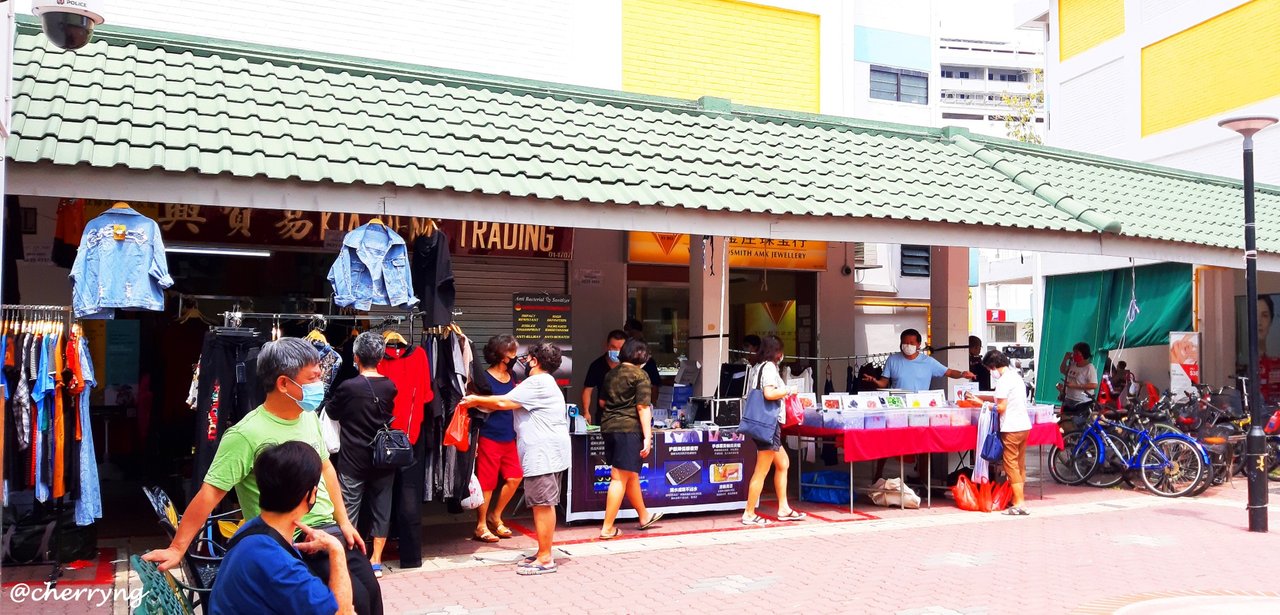 This
is a busy morning view of the market place next to the wet market, the clothes
and shoes are selling at a cheaper and affordable price.
Thank
you #MarketFriday by @dswigle.
How to
participate:
1.    Go to the market, food, clothing,
plant, or animal if you wish. You can go to the zoo, art auction, restaurants.
Anywhere or anything that you pay money for any kind service.
2.    Take picture! Be creative and fun!
3.    Tell a little bit about the market,
what you bought?
4.    Post the picture.
5.    Don't forget to use the MarketFriday
Community #196308 to post from or hashtag it #MarketFriday by @dswigle if you
hashtag it, drop the link to your post here.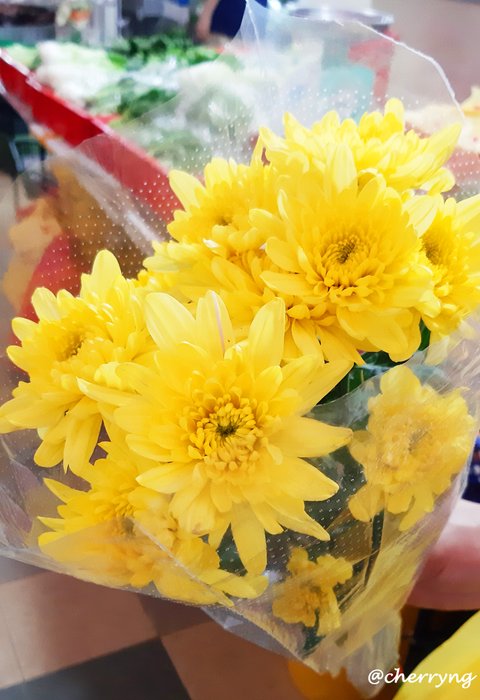 Hope you stay safe and healthy. Have a nice weekend!