Hello dear Steemians,
Hari Raya is coming soon, our Muslim friends are fasting 1 month before Hari Raya follow their religious and faith. Last weekend I walked thru the Pontian Seaview Crown Plaza and Malay Raya Bazaar. Today let me share with you some nice views I had captured.
大家好!
开斋节即将来临,我们的穆斯林朋友在开斋节前一个月会遵循其宗教和信仰来守斋戒一个月。上个周末,我到笨珍海边皇冠广场和马来开斋夜市集走走。今天我想和你们分享我捕获的美妙时光。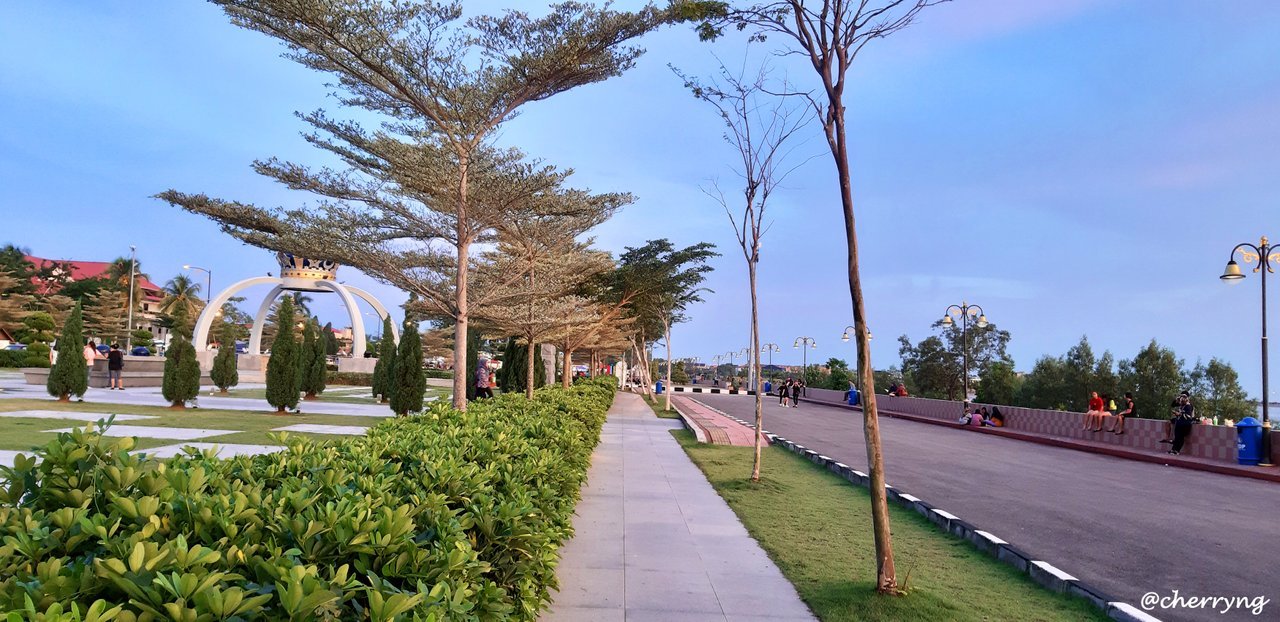 Pontian Seaview Crown Plaza is just next to Pontian seaside.
笨珍皇冠广场位于笨珍海边。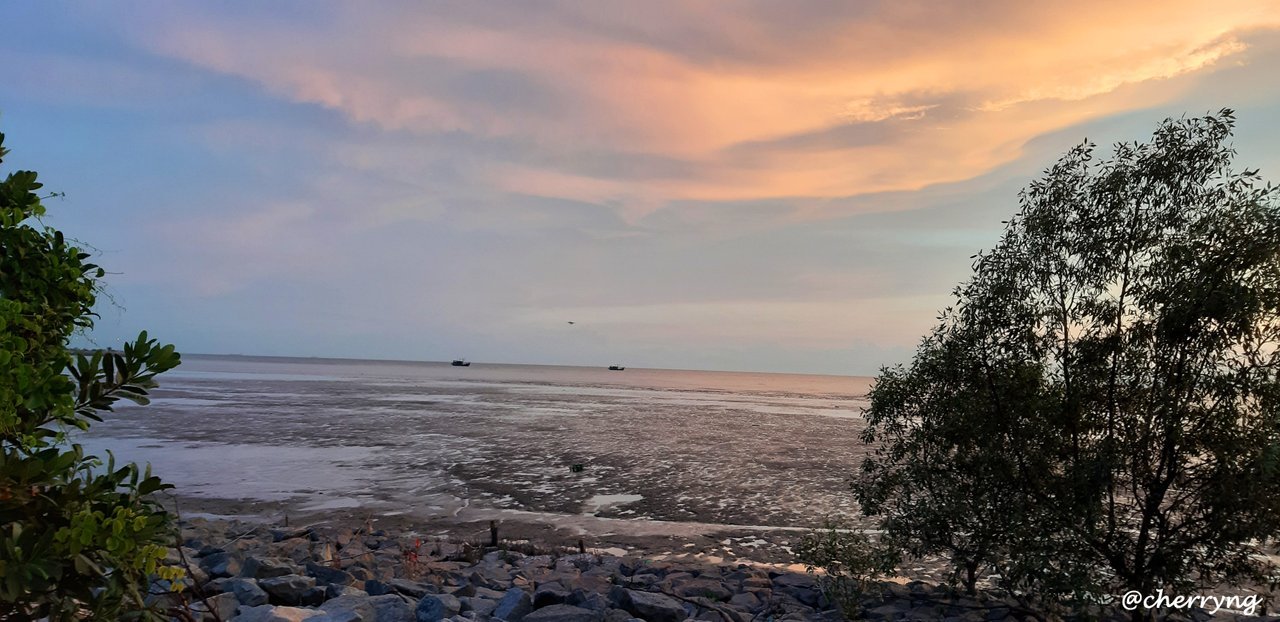 Last weekend the seawater low tide, the tide drained away from the sea shore. But I can see some boats from far of seashore.
上个周末,海水退潮,排出海边,但我还是可以看到远处的几艘船只。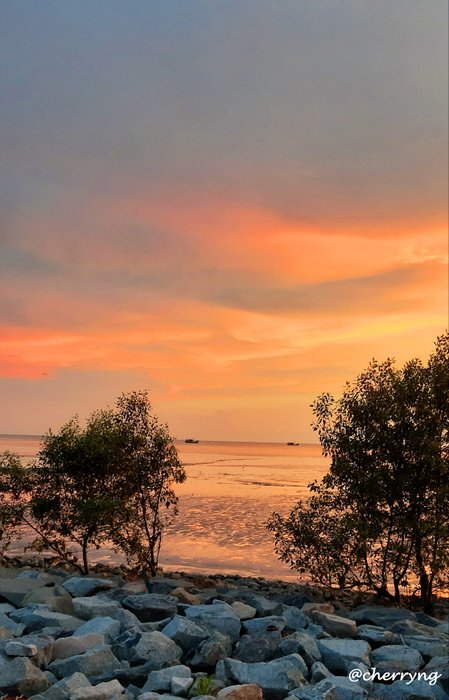 There are a wide plaza with water fountain platform next to Crown plaza. I saw many of Malay packed their dinner for 'Buka Puasa' over there. They enjoy food with their family or friends in group.
皇冠广场的旁边有一个大喷泉平台。我看到有很多马来人在那里席地而坐,和家人一起开斋用晚餐。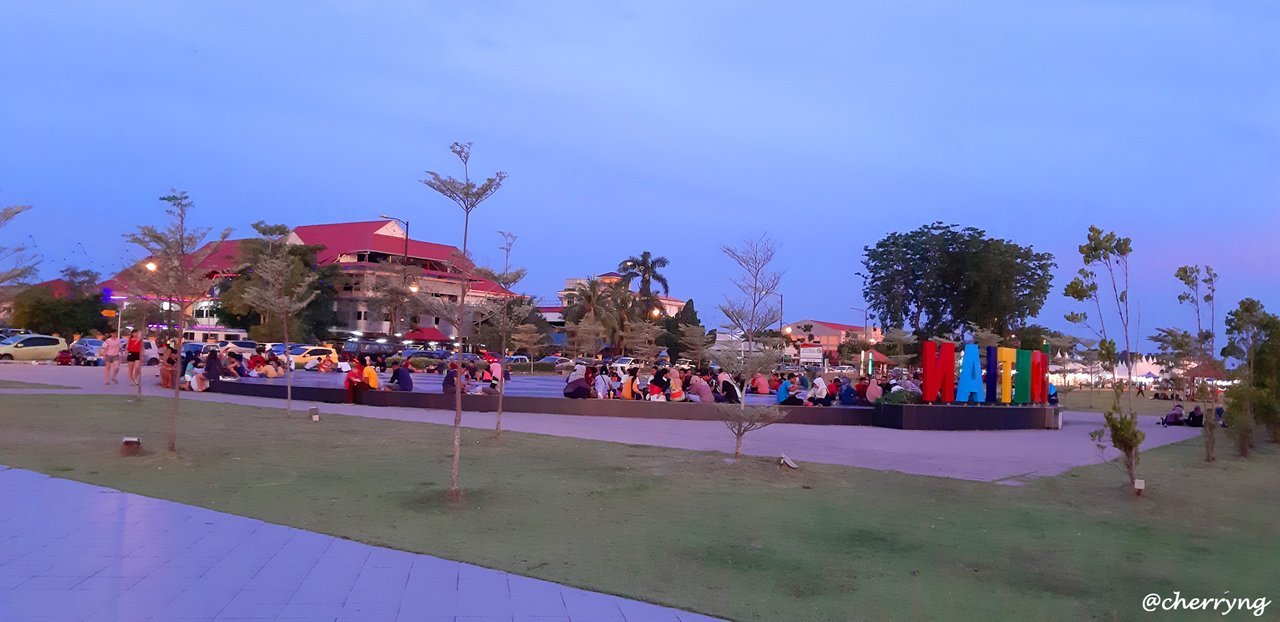 They all in group, with family or friends, packed dinner, came here to break the fasting while enjoyed the sunset seaview.
马来朋友好有情调,都成群结队,打包晚餐,来此开斋,又能享受夕阳西下的日落美景。真是一举两得。

So fun to see many Malay sat on this water fountain platform for 'Buka Puasa'.
很有趣,看到很多马来人坐在大喷泉平台上开斋用晚餐。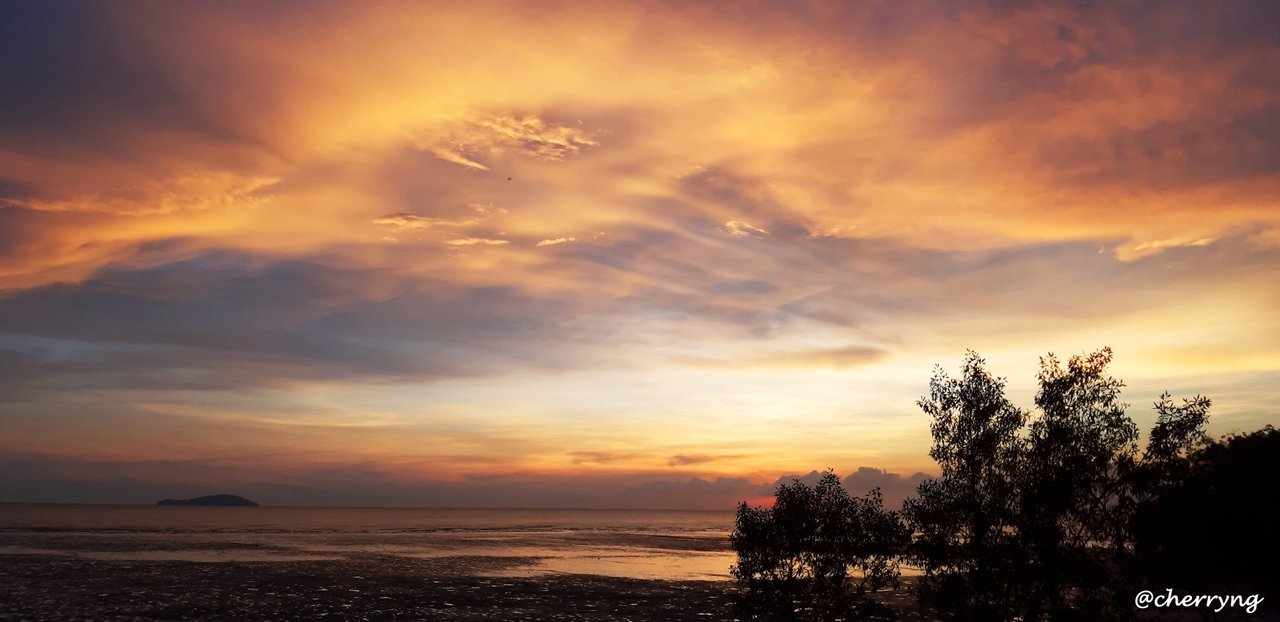 Seaside sunset view at Pontian Crown Plaza. This is a popular spot for photography, especially wedding and graduation photoshot. Most of visitors enjoy the seaside sunset view at Pontian Crown Plaza.
笨珍海边皇冠广场的日落景观。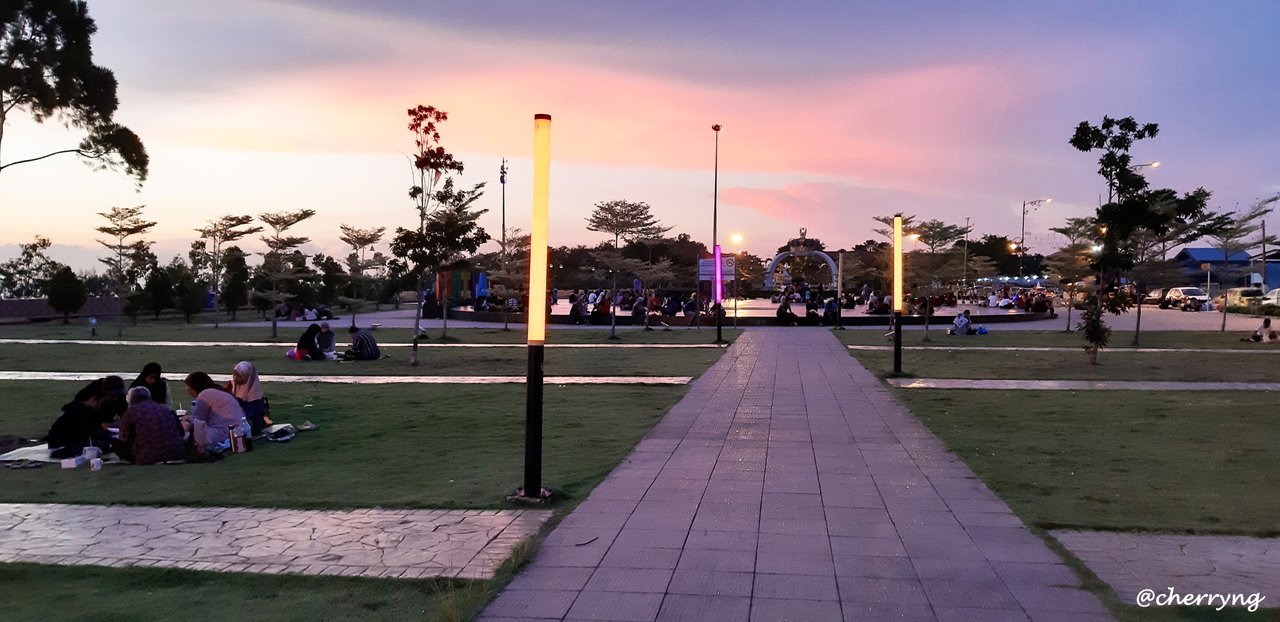 Continued my walk thru the formal garden. There were some Malay chose to 'Buka Puasa' over the grass lawn with laying the mats.
继续走着,来到了正式花园。我看到一些马来人铺草席,坐在草地上开斋。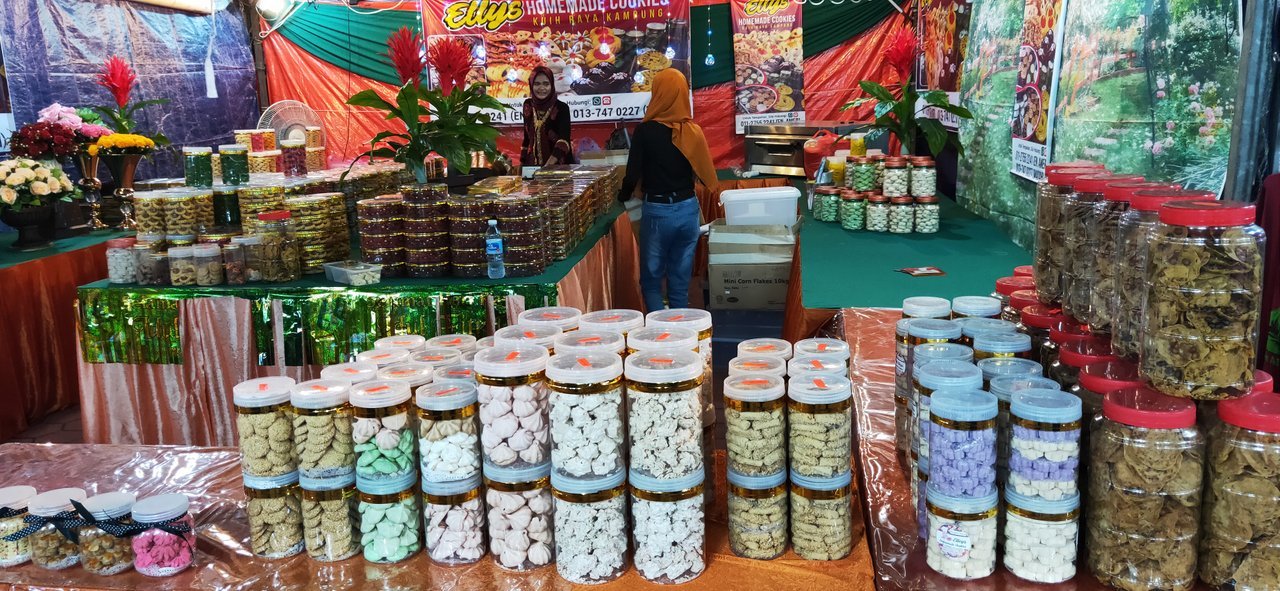 My end walk at 'Pasar Malam', the Malay Raya Bazaar. There were variety of cookies and candies selling in the bazaar.
最后,我走到了马来开斋夜市集。这里有各式各样的马来式饼干和糖果。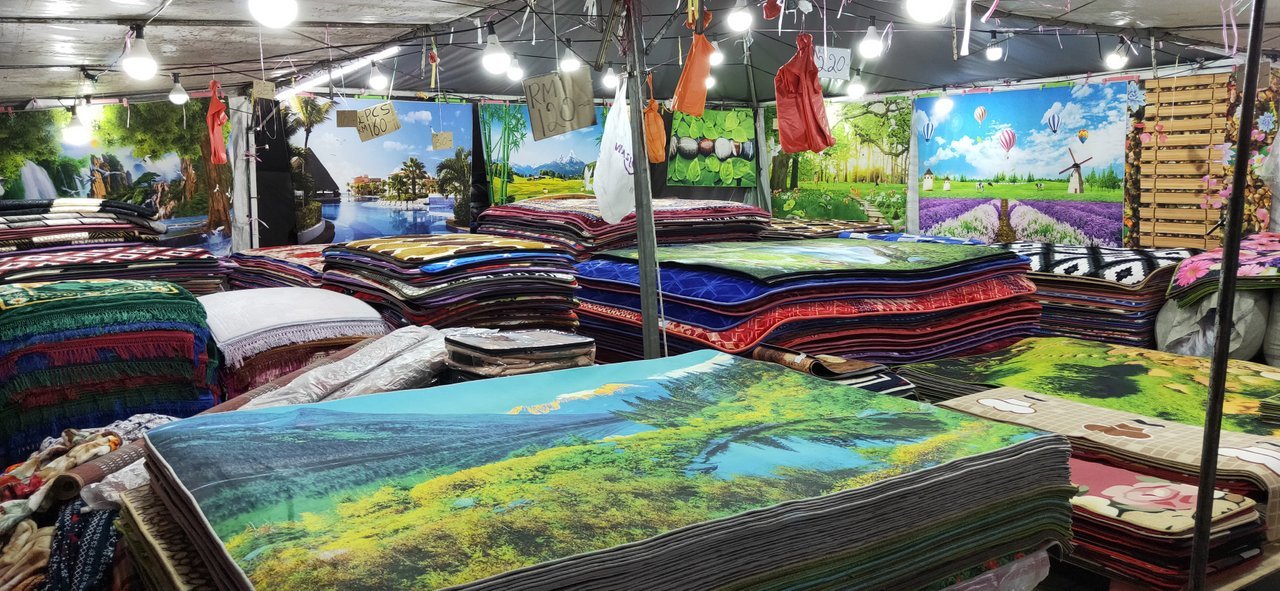 The carpet was printed with nature scenery design. A new trend carpet design in Malay Raya Bazaar. That day I had spotted a small carpet for my kitchen too.
Thanks.
这里出售的地毯印有风景的设计,我想是马来夜市的新潮流吧。
谢谢!
---
Posted from my blog with SteemPress : http://cherryng.vornix.blog/2019/05/31/wednesday-walk-pontian-seaside-crown-plaza-%e7%ac%a8%e7%8f%8d%e7%9a%87%e5%86%a0%e5%b9%bf%e5%9c%ba/
---