Hello Fellow Steemians
I hope you guys are having a wonderful Sunday.
---
Today, I will be sharing a post on least known village on the way to Chitkul from Sangla, Rakcham which is also the second last village before Tibet border.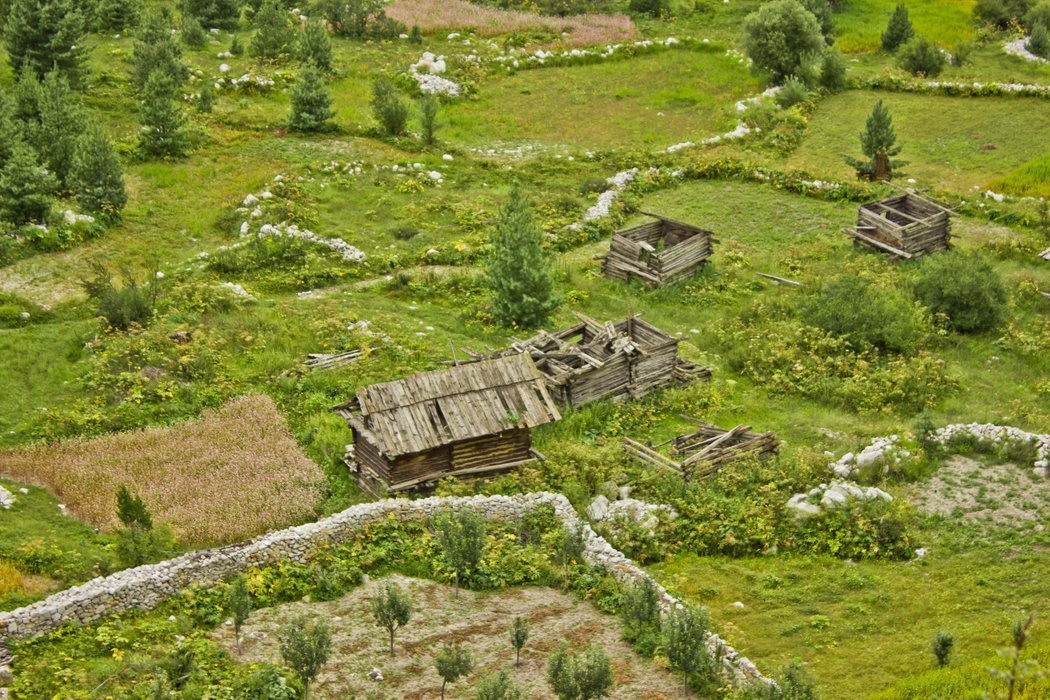 Lush Green Fields of Rakcham
Rakcham is around 14 Kilometers from Sangla and around 10 Kilometers from Chitkul.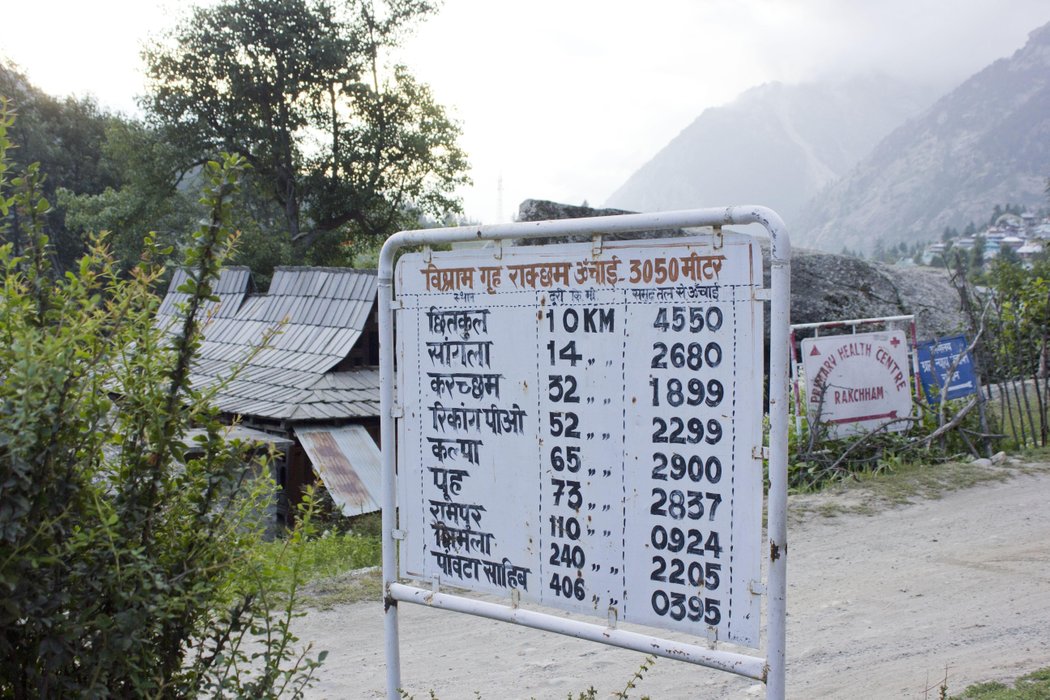 A sign board in Rakcham
Situated at an altitude of 3050 meters above sea level, the village has many beautiful gardens, lush green fields and snow clad mountain ranges.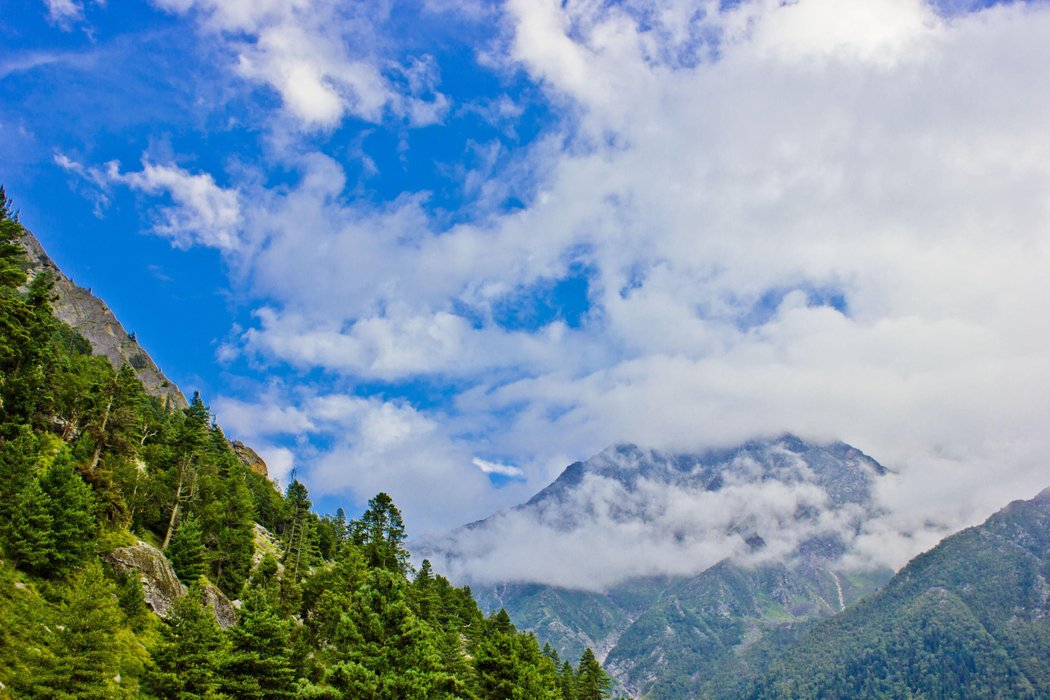 Beautiful View from the Village

This village has population of around 800 people and the river named Baspa flows on its right side. The people of this village migrate to hills with lower altitude during the winters and return back to this village in the month of April or May for farming. Apple Orchards can be seen while passing through this beautiful village.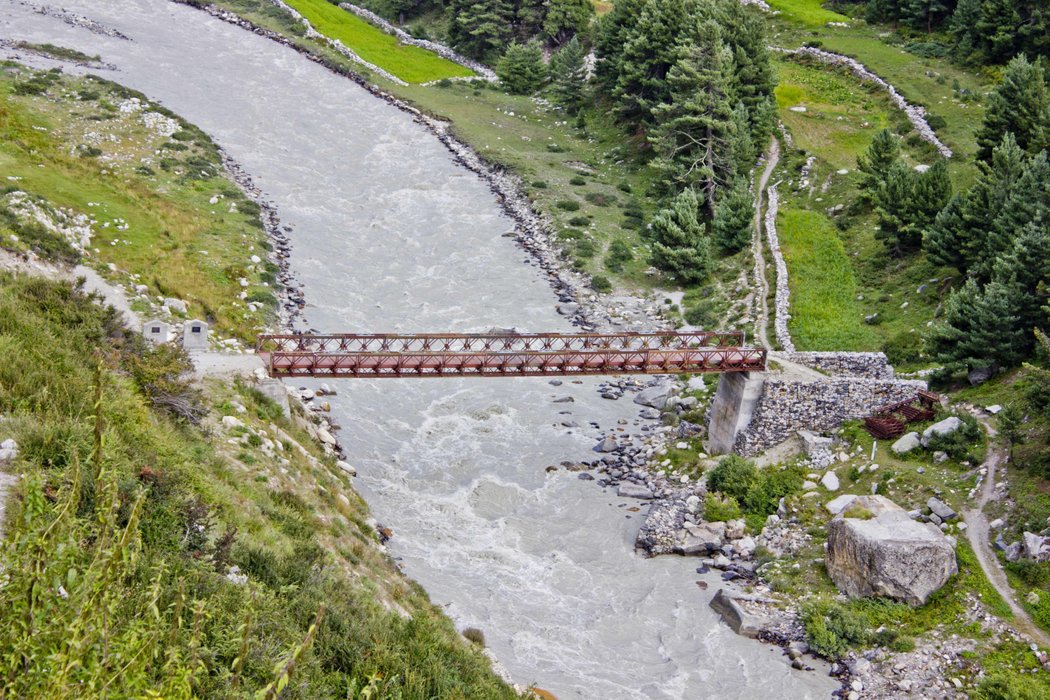 Bridge over Baspa River

This village is so isolated that there are no newspapers, no internet connection, no post office, no wine shop, not even a police station but this village has a small market where you can find shops that sell some basic things.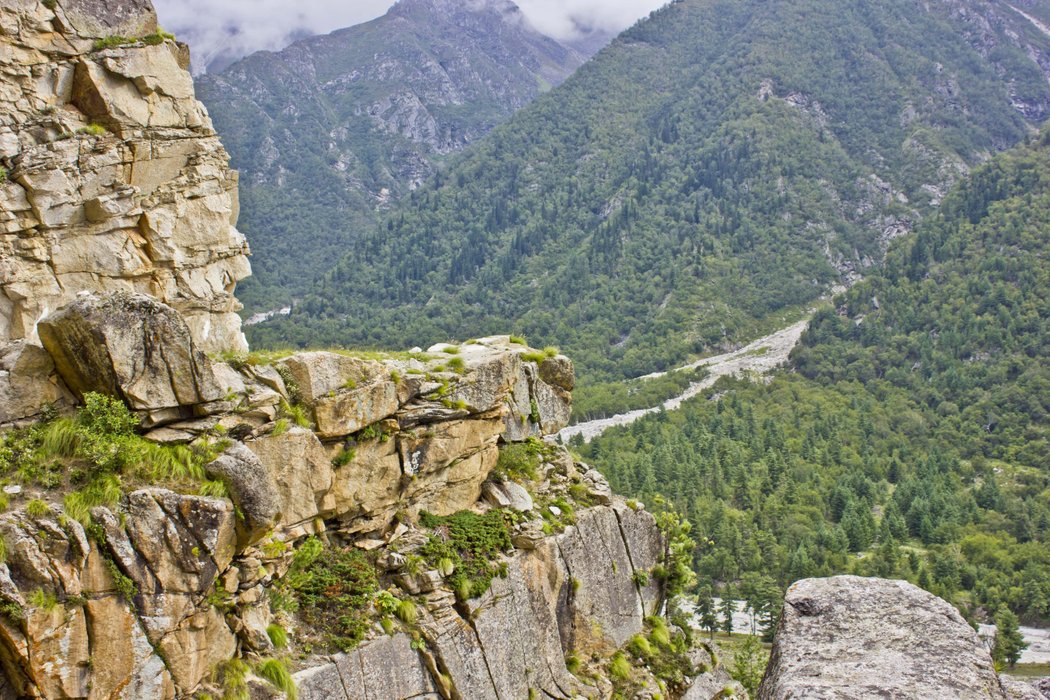 Rocky Rakcham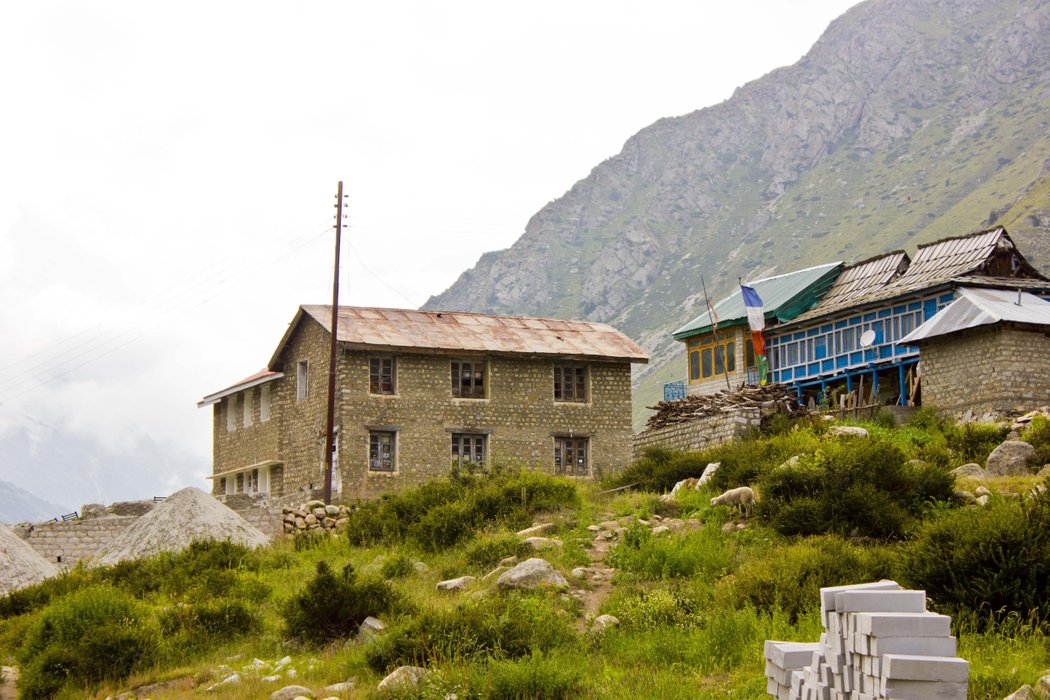 Few Guesthouses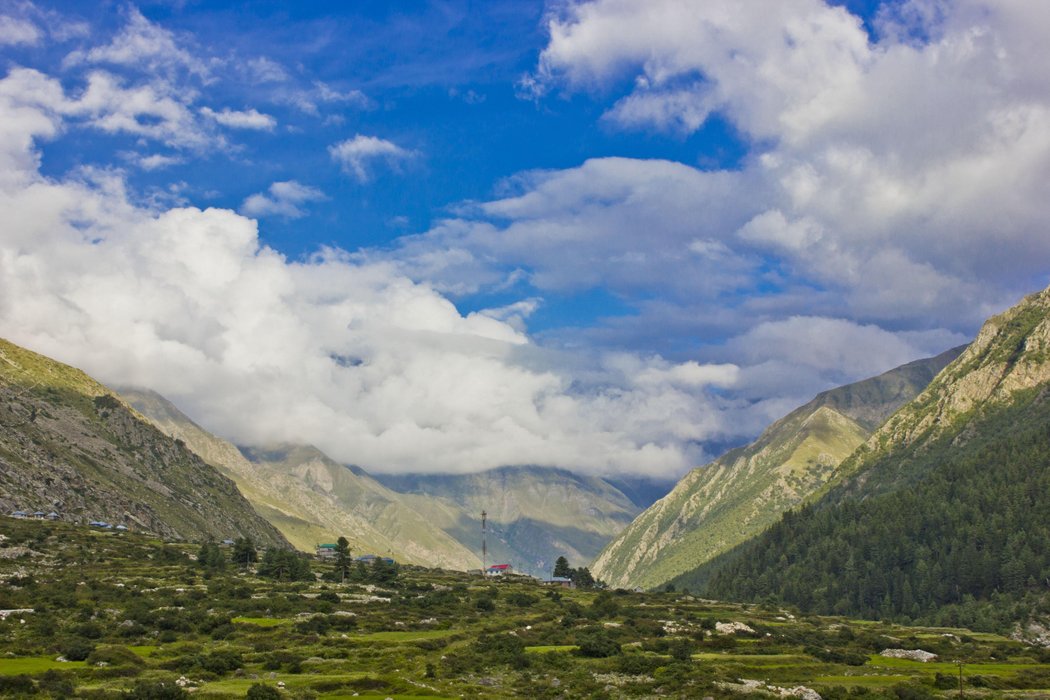 Royal Blue Sky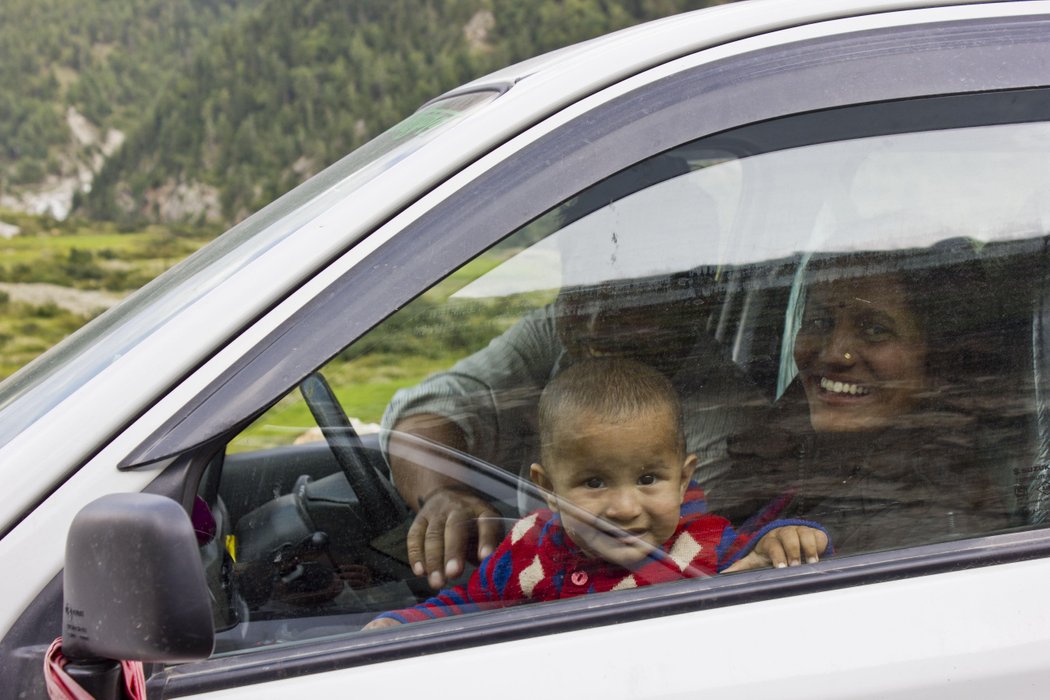 Localities posed for us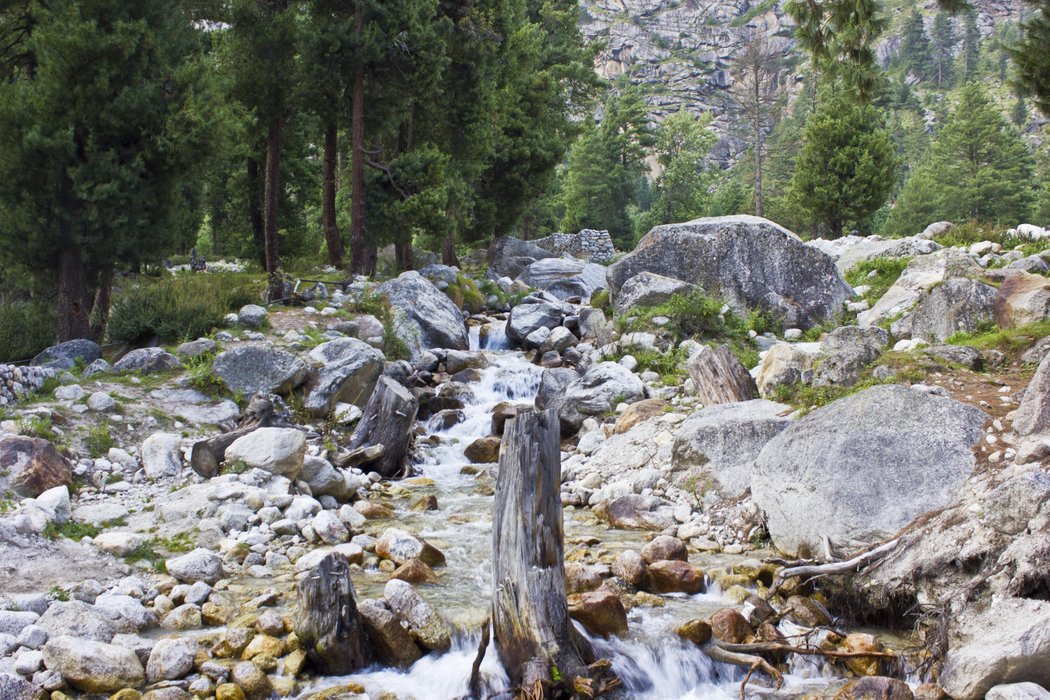 A stream of fresh water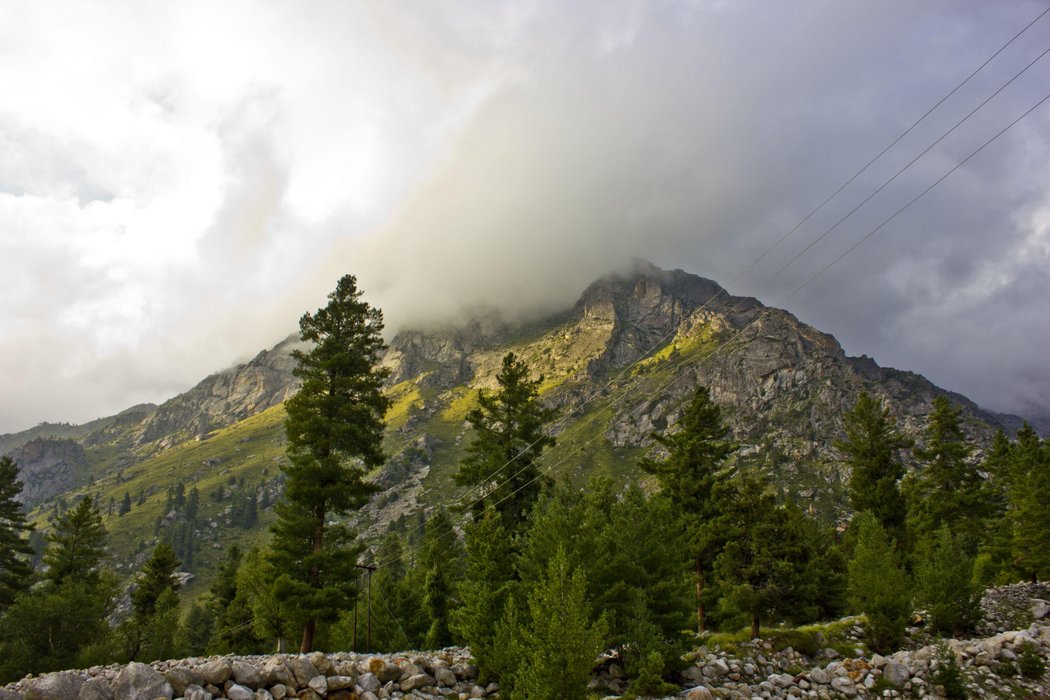 Dark clouds hovering the high mountains
Though this village is so isolated, but it is blessed with natural beauty, a variety of crops and water in abundance.
Kali and Shiva and a Buddhist Shrine are the two temples which are located in this village.
Stay Tuned....
Thank You
@Clicked


Join us @steemitbloggers
Animation By @zord189