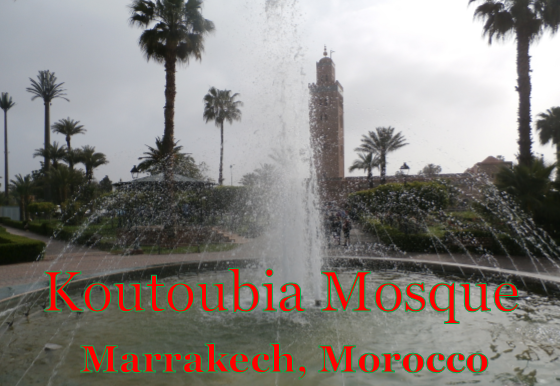 One of the focal points of Marrakech is the Koutoubia Mosque. Located at the edge of the medina, this mosque is the largest in Marrakech. It is easy to orient yourself to the 253 foot tall minaret, which can be seen for quite a distance away. My hotel was a mile away, the minaret readily visible from my room.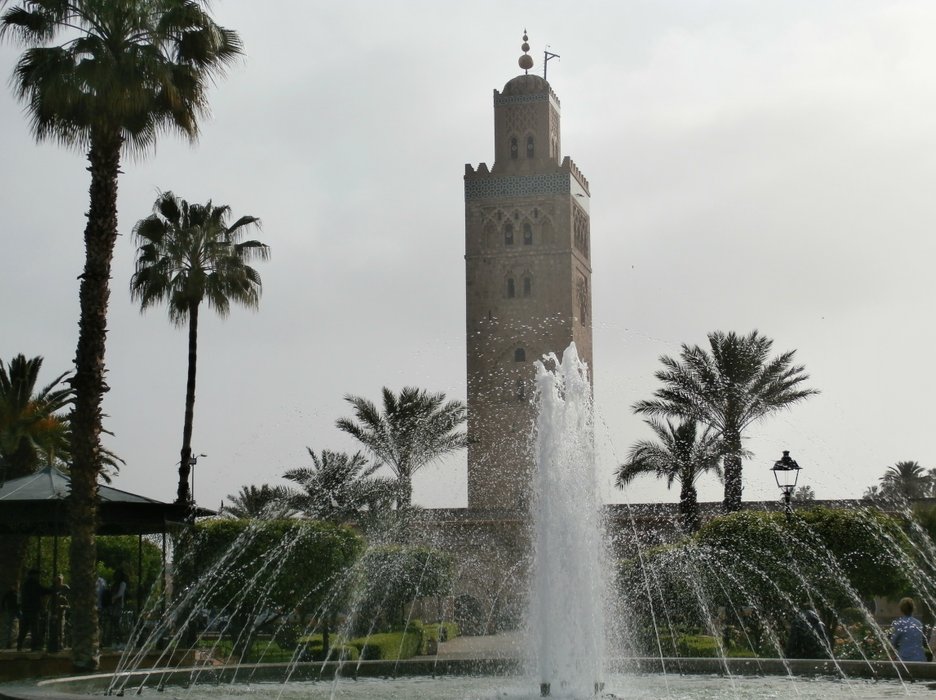 The location has housed two mosques, the first being built in the twelfth century. That mosque was misaligned with Mecca by five degrees. A new mosque was built alongside the original, but ended up misaligned by a bit more. There is a plaza beside the minaret where pillars marking the original structure can be seen. The mosque is located within a vast garden featuring a large fountain, walkways and lush vegetation.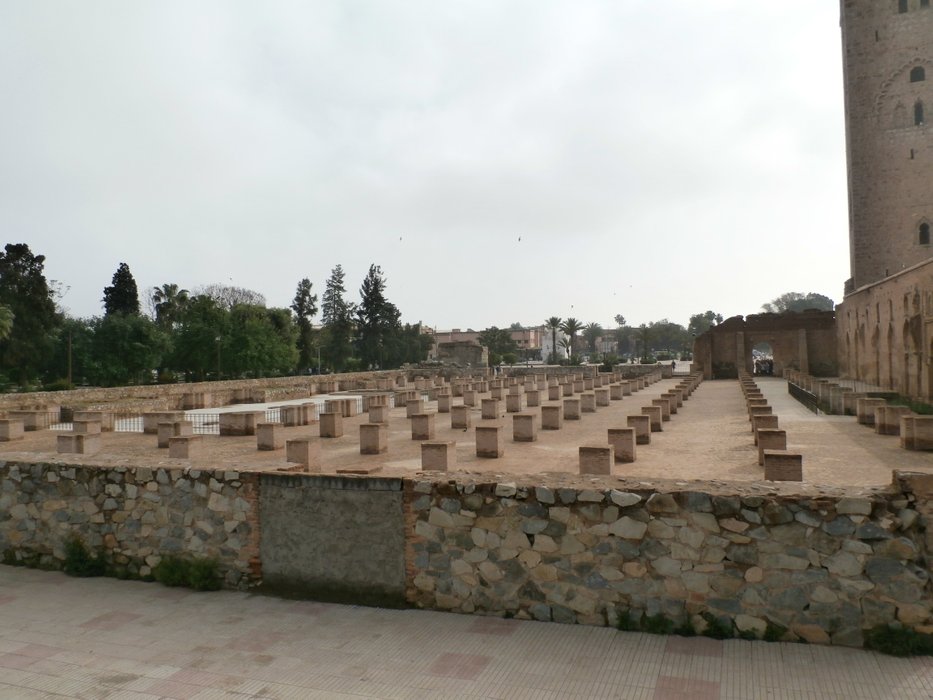 At night, the minaret is lit up, making it an even greater focal point of the plaza and nearby medina. If you are planning on taking a leisurely walk through the park, keep your eyes focused. The merchants in Marrakech are far more aggressive than the other cities we visited. If you make eye contact with any of the small vendors on the plaza, they will hound you until they get a sale. The same rule applies to the medina market. Many of the merchants are aggressive. Aside from that, it is a peaceful place to take a stroll.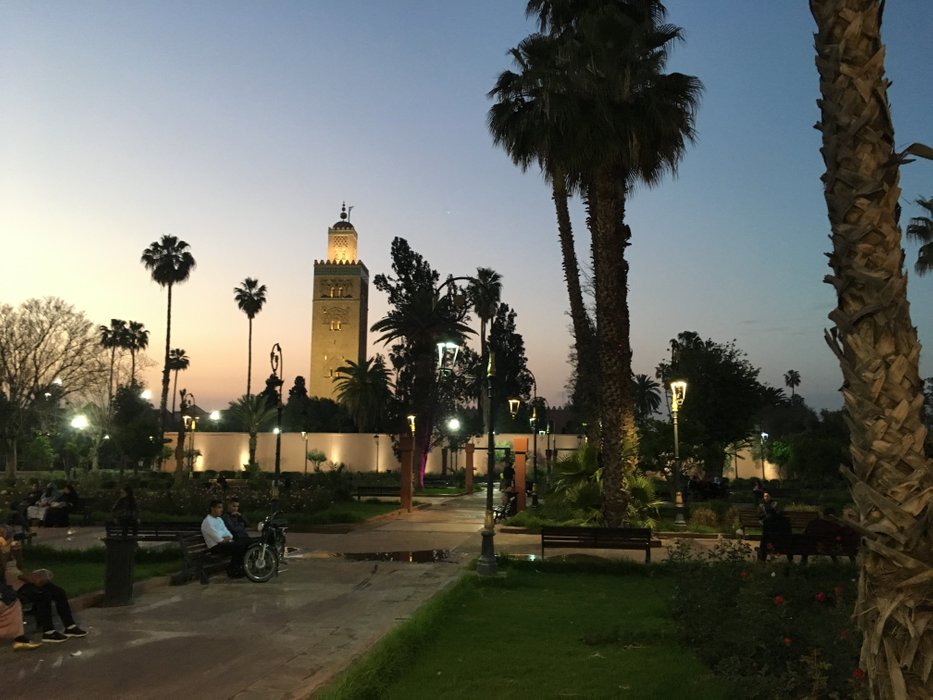 If you appreciate architecture, take a few minutes to absorb the beauty and detail of the minaret. The design is ornate, with intricately laced brickwork around arched windows. The brick has a reddish hue, giving the building a muted color that adds to its beauty. The minaret has mosaic tile work near the top as well as a three copper gilded spheres in descending size at the spire. The plaza is a quiet place you can spend a bit of time relaxing on days where the heat is not too bad. We visited in spring. The weather was perfect during our visit.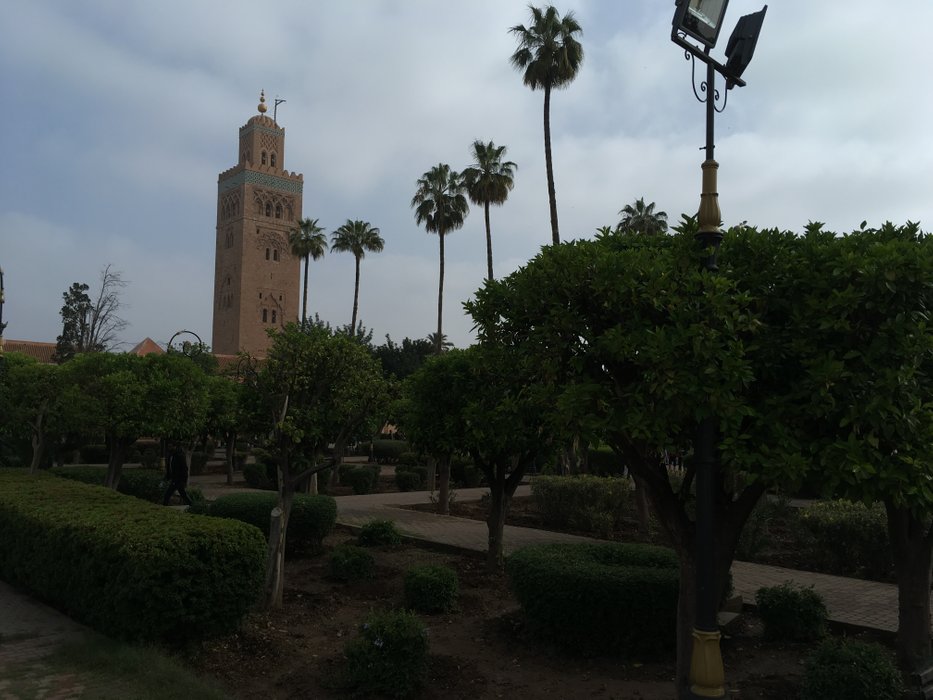 All photos are my own. They may be reproduced with prior permission.