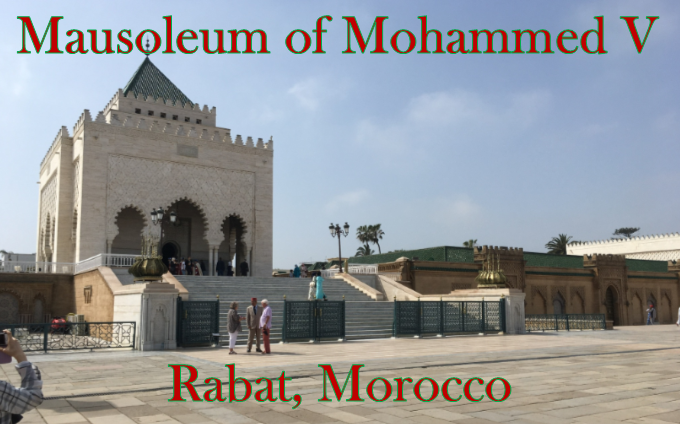 After spending a few hours exploring the ruins at Chellah Necropolis, my tour group headed to the Mausoleum of Mohammed V. This location actually contains two points of interest. The Mausoleum is ranked #3 on TripAdvisor's 10 Best Things To Do In Rabat. Across the courtyard from the Mausoleum is Hassan Tower which makes the list at #7. It is really just one attraction. You can do the entire grounds in less than an hour.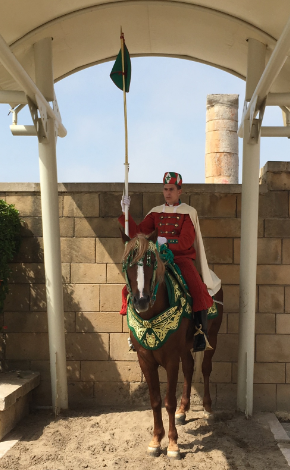 |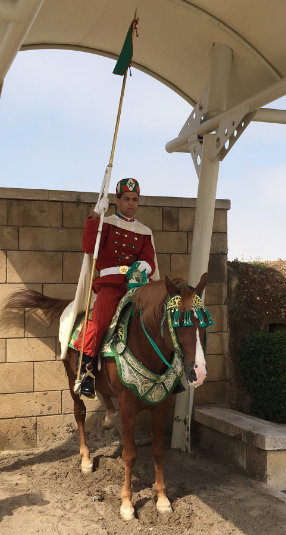 The Mausoleum of Mohammed V is located at Yacoub al-Mansour Esplanade in Rabat. It is located along Avenue Tour Hassan adjacent Boulevard Mohammed Lyazidi. Another entrance to the grounds lies opposite along Rue de Tunis. Both entrances to the sprawling courtyard are guarded by mounted Moroccan Royal Guard. A mounted guard flanks both entrances to the courtyard in their ornate red uniforms. The guard will also be found inside, guarding each of the four entrances to the Mausoleum as well as posted inside at the interior corners.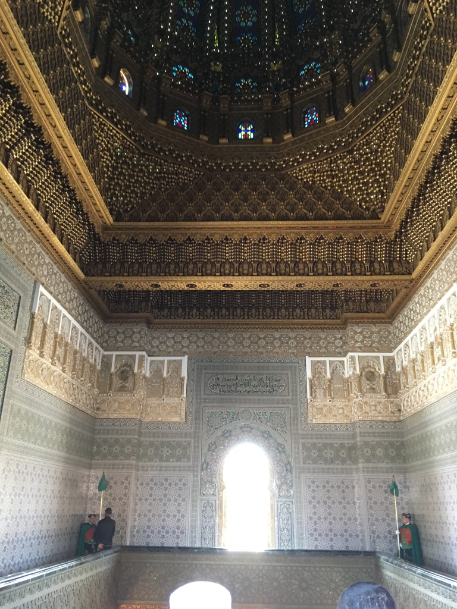 Visitors climb a set of stairs to the Mausoleum, entering on the upper level. From this vantage point, visitors can look down at the large tomb of Mohammed V centered on the floor below and surrounded by Moroccan flags. There are two additional tombs located on the lower floor toward the far corners. These are the resting place of two of Mohammed V's sons, King Hassan II and Prince Abdallah. The building is an ornate Alaouite structure with a striking white exterior with green roof and accents. The interior is richly decorated in colorful marble and tile. It is a lavish tribute to the former King and his sons.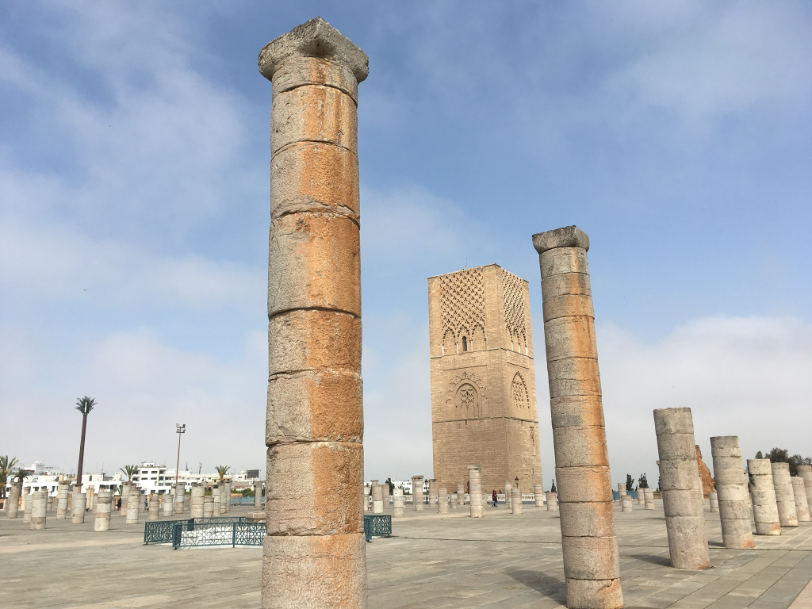 The large plaza that lies between the Mausoleum of Mohammed V and Hassan Tower is filled with large cylindrical columns. The columns are not there for decoration. Near the end of the twelfth century, Sultan Yacoub al-Mansour (for whom the plaza is named), began a massive construction project at this location. Hassan Tower was intended to rise nearly 300 feet over the plaza, making it the world's largest minaret. The Sultan died before construction was complete, leaving the tower at half it's intended height. The rows of columns were intended to support a mosque that would have been one of the largest in the world. The death of the sultan caused an end to the project.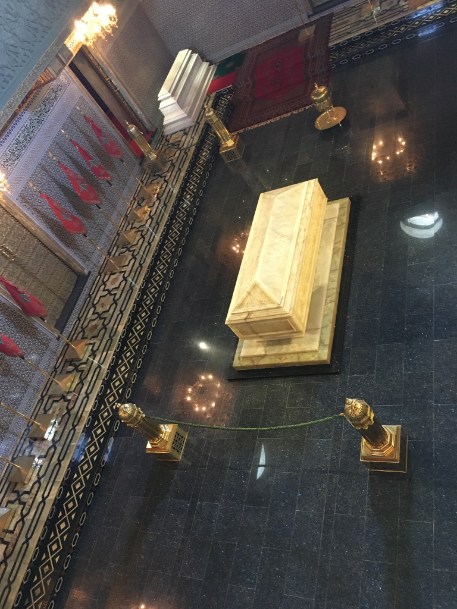 The Mausoleum of Mohammed V and Hassan Tower are free to visit. There are restrooms located near the far entrance where you will also find quite a few vendors selling a variety of small trinkets. There are also some food vendors in that area. Below are some additional photos of this attraction.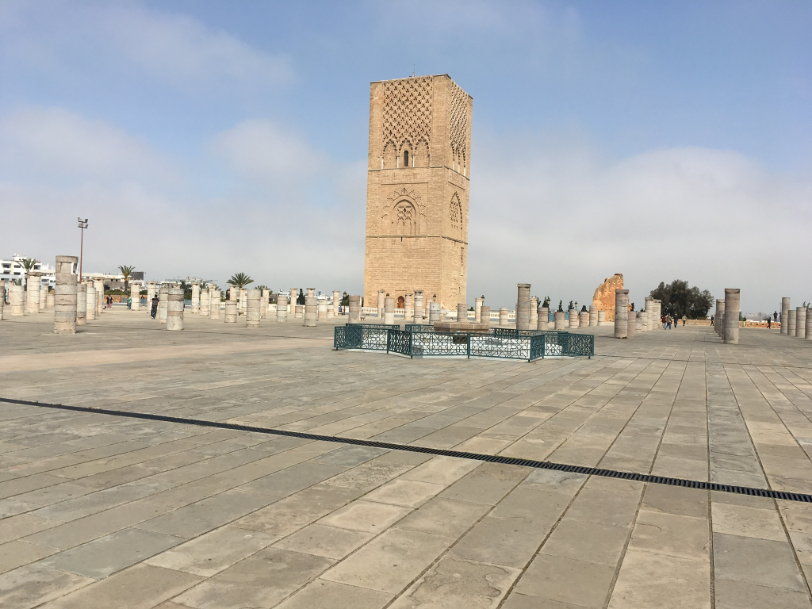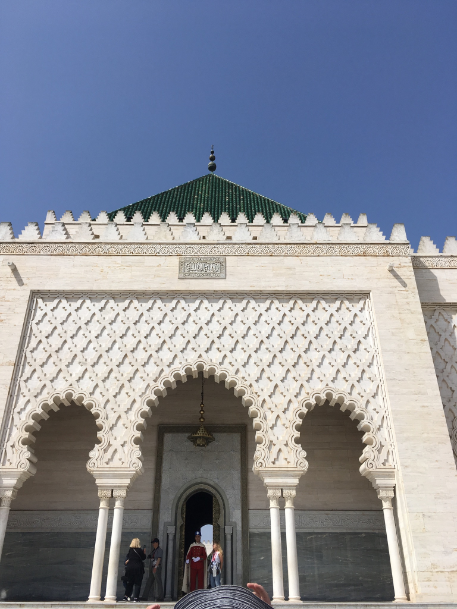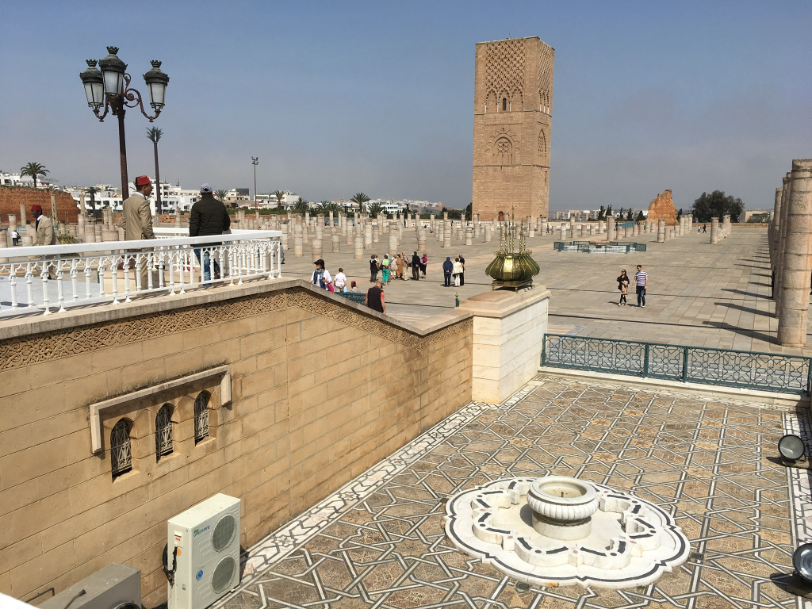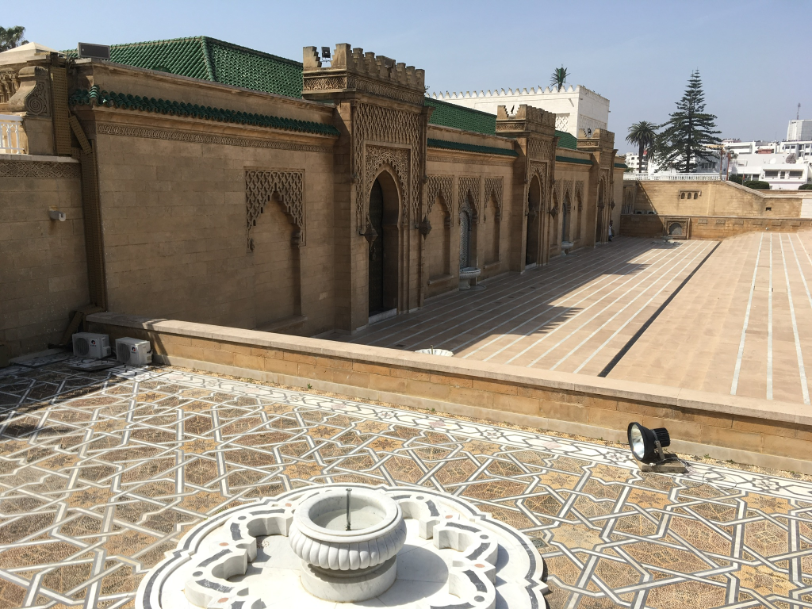 We caught the changing of the guard for the mounted Palace Guard as we were leaving this attraction.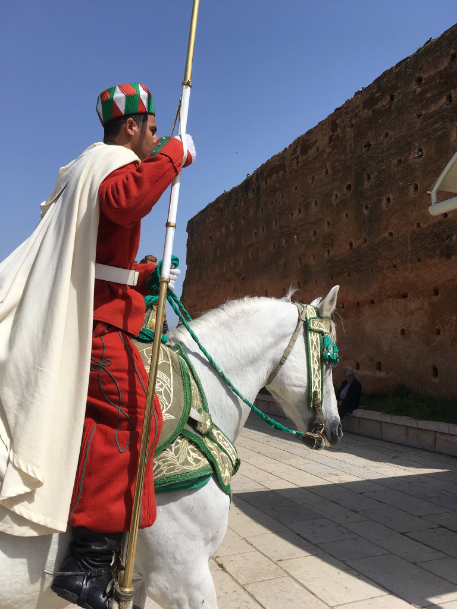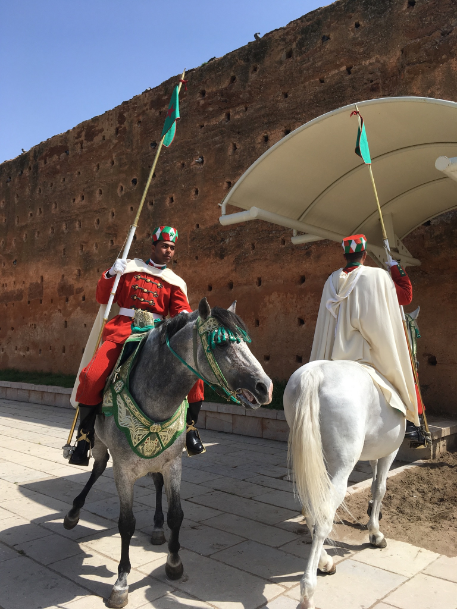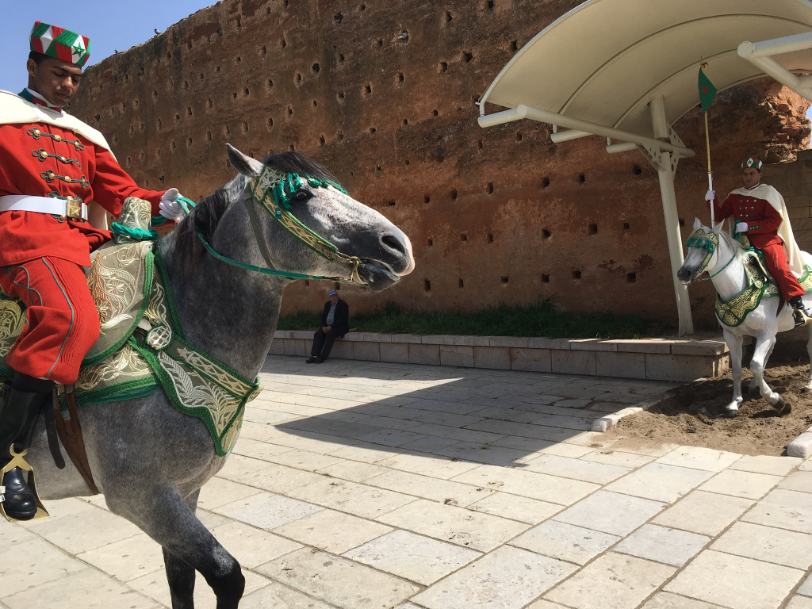 All photos are my own. They may be reproduced with prior permission.