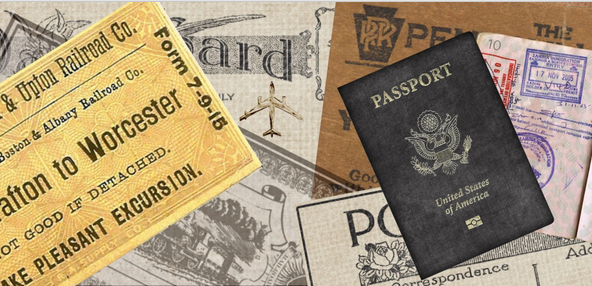 Source
What documents do I need when I travel? What is the best policy for security travel documents? What if I lose my travel documents?
These are all valid questions to consider when traveling. In the age of e-ticketing, you often don't need physical tickets to travel. In some cases, you still do. If you are traveling internationally, you will need to consider passports, visas and immigration forms. If you have travel insurance, you may want to carry information on coverage as well as contact information in the event you need to make a claim. Other items to consider are emergency contacts as well as locations of the embassy or consulate for your country in the country you are visiting. As a frequent traveler who has been to many different countries, I have run into instances where just a little bit of preparation has saved a lot of headache.
##Passports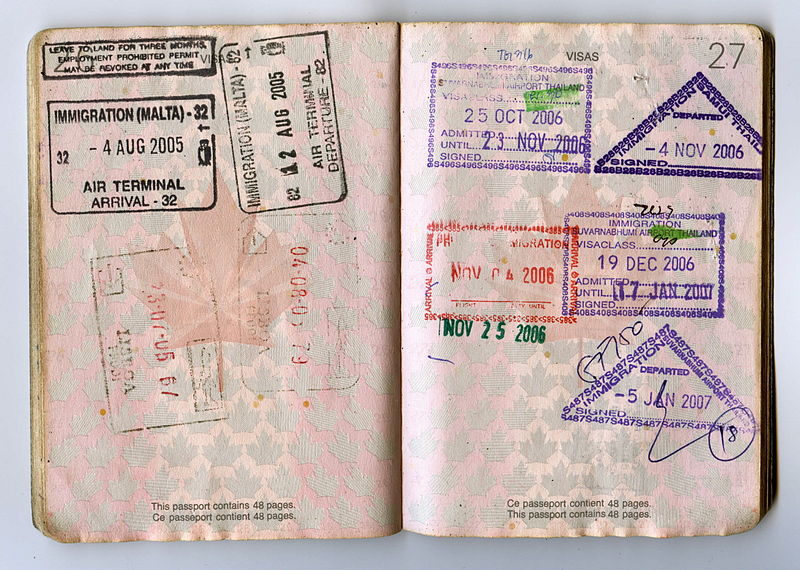 Source
If you are traveling internationally, at a minimum, you will need a passport. In most cases, your passport will need to be valid for six months beyond your date(s) of travel. You will also need to ensure that your passport has enough blank pages to accommodate the country or countries you intend to visit.
So, you have a passport, and maybe the passport of children traveling with you. Is that enough, or are there other considerations? If I am asking the question, the answer is obviously "yes" there are other considerations.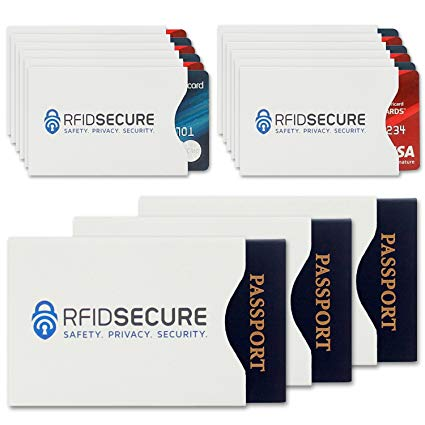 Source
First, for the security conscious, you might consider purchasing a sleeve that will block the rfid signal from the chip located in your passport(s). The sleeves are very inexpensive and also protect the exterior of the passport and keep it looking new. We used Stronghold ID sleeves, but there are many brands, like these from RFID Secure. Both vendors also make sleeves for chipped credit and debit cards. With the right equipment, an identity thief can read your chip from 100 meters away. In a crowded tourist destination or at an airport, you would never even know they were doing it. These sleeves are a cheap, simple solution to the problem. You can go cheaper and just wrap your passports in foil. I like the sleeves.
What happens if your passports are stolen? As a victim myself, I can tell you exactly what happens. First, you must obtain a police report. The first question the police are going to ask is "what is your passport number?" or "do you have a copy of your passports?" My wife and I did. It made filing our police report much easier. With the police report, we were able to go to the US Embassy and obtain emergency replacement passports. We kept our copies in a separate location from the originals for just that reason. We also left a copy with a trusted family member in the event both of our copies were compromised. It is a good idea to consider giving your itinerary and copies of all your travel documents to a family member in the event of an emergency.
##Travel Insurance Contract


Source
As I mentioned in my previous Travel Advice post, my wife and I normally purchase travel insurance for complex foreign travel. We generally visit several cities when we travel and that often includes traveling internally by bus, train or airplane. There are a lot of opportunities for our travel plans to become disrupted. Our travel insurance covers lost or delayed luggage, missed connections, delayed connections, weather problems, travel cancellations, illness, evacuation and several other items. We travel with the actual contract so that we can read for ourselves what items are covered in the event we need to file a claim. The documents also contain the contact information and 24-hour travel support so we can contact the insurance company easily if we need assistance.
##Tickets or Itinerary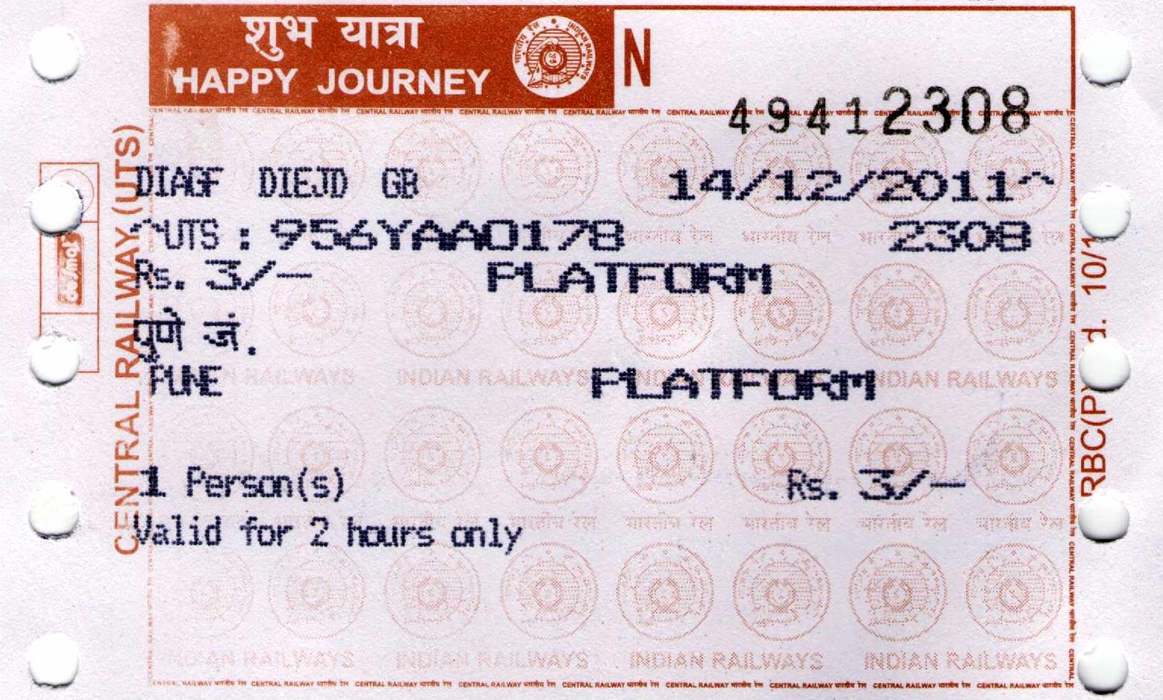 Source
My wife and I always travel with a printout of our full itinerary. We probably don't need it, as we are usually with a tour group (for the last several years). However, it is good to know what your itinerary includes the following day so you can prepare ahead of time. There is nothing worse than being dressed wrong for something on your travel itinerary. For instance, in Morocco, one day trip included a swimming pool late in the day. There was no return to the hotel once we left in the morning, so those who didn't bring swimming attire missed out.
While most travel these days can be completed without a ticket, you sometimes need a ticket to travel. In Peru, you need a ticket to board the train to Machu Picchu. If you are not with a tour group, but you book elements of your tour in advance, you may need printed tickets. For e-travel, you will at least need a booking code (although tickets can sometimes be found using the traveler's identifiers). Being prepared helps prevent worry about connections and is a good measure to protect against missing them.
##Medical Records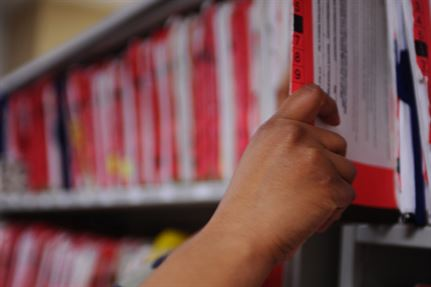 Source
Most travelers who have been cleared for travel don't need to worry about medical records. But if you have a medical condition or take medication, it is a good idea to have information about your personal physician, medical issues and/or medications when you travel. In a pinch, your family physician may be able to assist you in locating the proper treatment or medicine if you are having an issue while traveling. Particularly if you were to lose your prescription or if your prescription is located in lost luggage (it is a good idea to keep important medication with you when you travel). Having information about your blood type and emergency contacts is also a good idea.
When you check into a hotel, you sometimes have to leave your passports with the hotel staff. I have never been overly confident in that practice, but I have luckily never had an issue, either. In instances where the front desk does not hold my passport, I generally keep it locked in the hotel safe. Most hotel safes require you to pick you own code. If you move around from city to city like my wife and I tend to do, it is a good idea to remove your passports from the safe the night before you travel to another city. I recommend this for two reasons, both of which I have witnessed but not experienced personally. First, I have seen people forget their passports in the hotel safe. That can be a pain, but can generally be remedied if you still have a couple of days before you head to the airport. You may have to pay to have the passports sent to your next hotel. Second, I have seen the safe battery die. If you have been at a hotel for a few days and the safe battery has died during your stay, you really don't want to find out ten minutes before your bus departs for another city. That adds a lot of unnecessary stress.
Considering your documents, how to protect them and which documents you should bring are all important to a safe, stress-free journey. You can head off a lot of problems with just a little bit of consideration and effort. These recommendations are just some ideas I have for documents based on my past travel. There may be other considerations as well. If you have anecdotes or suggestions, please feel free to add them in the comments section.