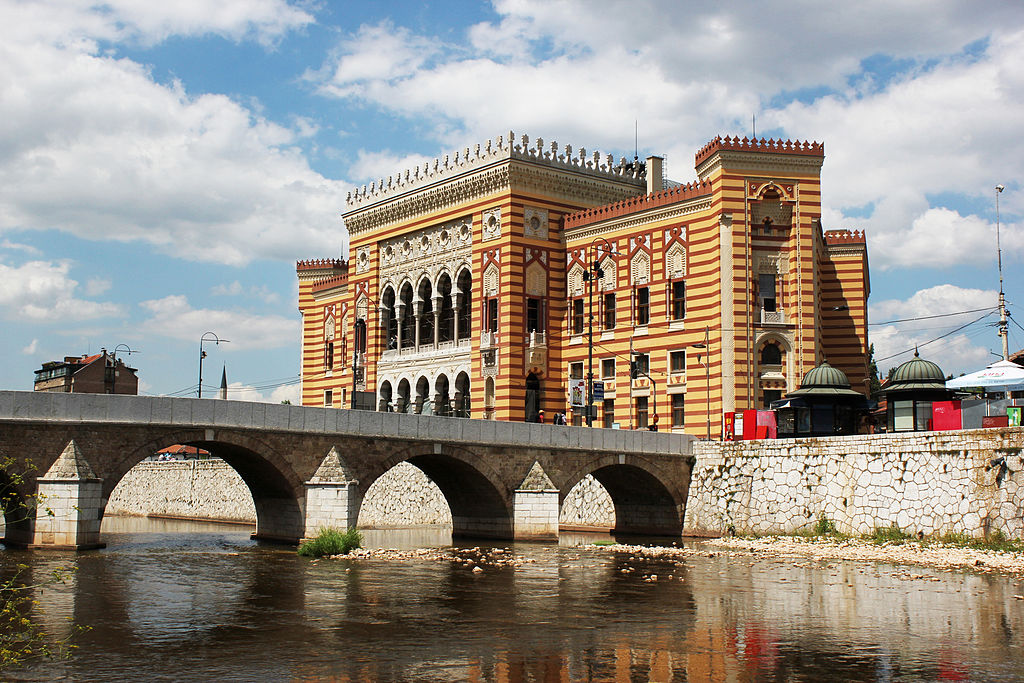 Source
I had the opportunity to spend a few weeks in Sarajevo. Sarajevo is the capital of Bosnia and Herzogovina. The city is rich in history serving as the flash-point for World War I (following the assassination of Archduke Ferdinand) and was the location of the longest military siege in modern history. The four year siege left the town scarred by war but ready for growth. As a guest in this city, I felt very welcome.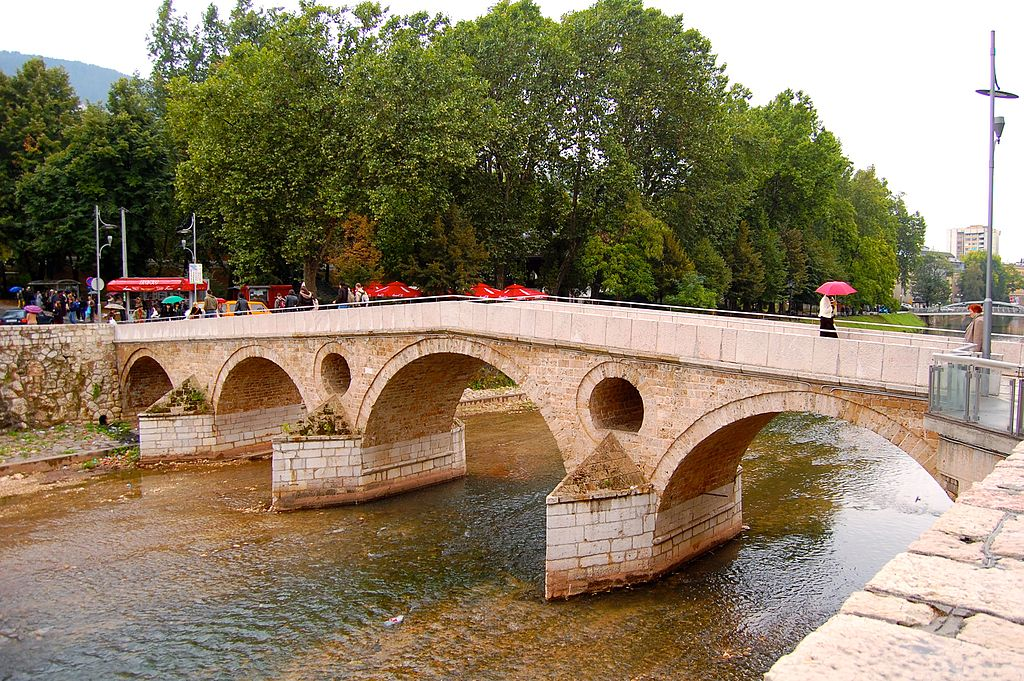 Source
If you visit the State Department (or other) travel websites, there are suggestions regarding immunizations recommended for travel to this part of the world. The recommended shots include Hepatitis A and B, Typhoid, Rabies, MMR (Measles, Mumps, Rubella) and Tetanus (they are now recommending a shot called DTP for Diptheria, Tetanus and Pertussis). I received these shots for my trip to Egypt, so I did not need them prior to my trip to Bosnia. It is also recommended that travelers bring an anti-diarrheal like Immodium, an antibiotic (Cipro) and an anti-nausea medicine. I did not bring nor require any of these items, but it certainly wouldn't hurt to have it.
Source
Getting to Sarajevo can be tricky. The small airport (which was a focal point of the four year siege) handles the flow of passengers efficiently. Flying into the city I caught a flight through Germany. Returning home routed me through Vienna. There was also a flight through Turkey. The airport is serviced by Adria Airways, Austrian Airlines, BH Airlines, Croatia Airlines, Lufthansa, Malev and Turkish Airlines. Rental cars are available at the airport from Avis, CITO, Europacar, Rabbit and Virtus. The airport is located a short drive (fifteen minutes or so) from downtown Sarajevo. Taxi cabs are readily available for visitors heading into town. I was picked up by a driver, so I am not sure how much the taxi would run.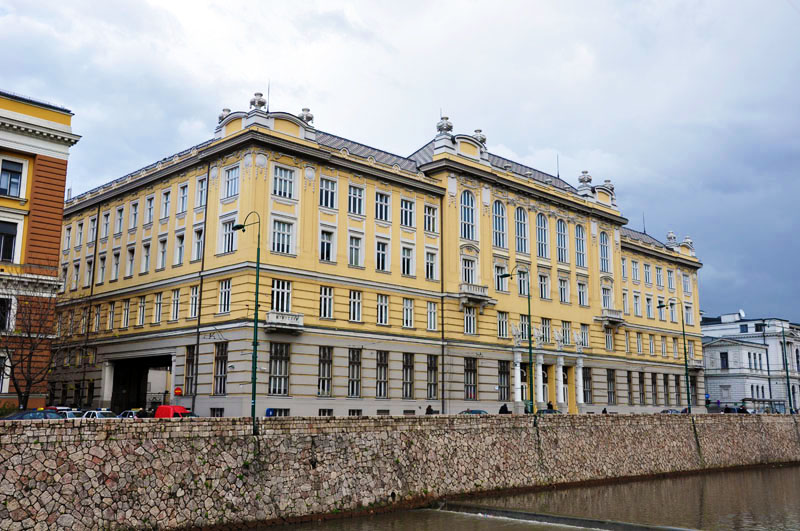 Source
The primary monetary unit used in Sarajevo is the Deutsch Mark (KM). During my visit, the exchange rate was between 1.3 and 1.4 KM per US dollar. I took the money out of an ATM, allowing my bank to figure the applicable exchange rate. I was also charged a foreign ATM fee of 1 percent. Most of the shops in downtown will take other forms of currency, but you may not get the best exchange rate bargaining in a foreign currency. US Dollars and the Euro both were acceptable. I paid in US dollars at a bar and was given change half in Euros and half in KM.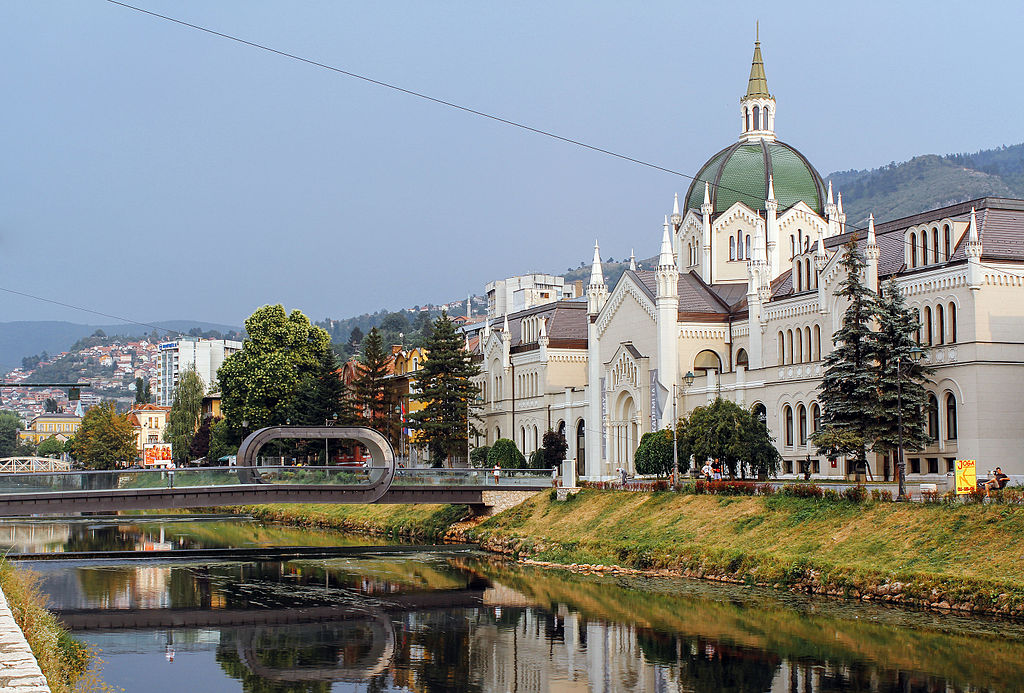 Source
There are plenty of accommodations right in the heart of Sarajevo. Hotels like the Hotel Europa which is centrally located among the businesses and shops of the downtown area. There are expensive five star hotels and hostels located practically next to each other. During my visit, I stayed three or four miles east of downtown at a beautiful and reasonably priced hotel called the Hotel Sarajevo. I was amazed at the modern hotel which was located a stones throw from the area that served as the front lines during the siege.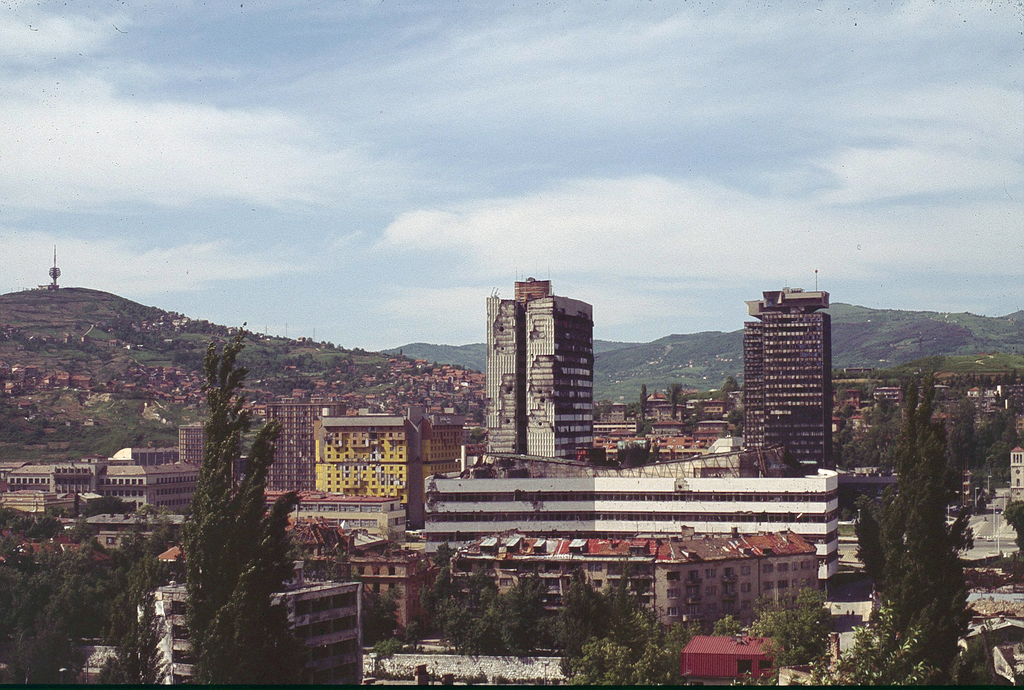 Source
Sarajevo has a rich culinary tradition that I instantly fell in love with. The city has a population of 400,000 but the area surrounding the city is surprisingly pastoral. The organic ingredients were a pleasant surprise to my palate. The beef (regardless of cut) was like filet Mignon and packed with flavor (unlike our own steroid fattened beef). Among local delicacies are Burek and Cevapi. Burek is a meat or cheese (or even pumpkin) mixture that is rolled into a pastry dough, then formed into a spiral shape and baked. The circular treat is then cut into wedges and served. The potato and beef were exceptional. Cevapi is a small sausage made from beef. It is served with a flatbread called Somun, onions and a buttery-cheesy dairy product. The local flavors are rich and heavy.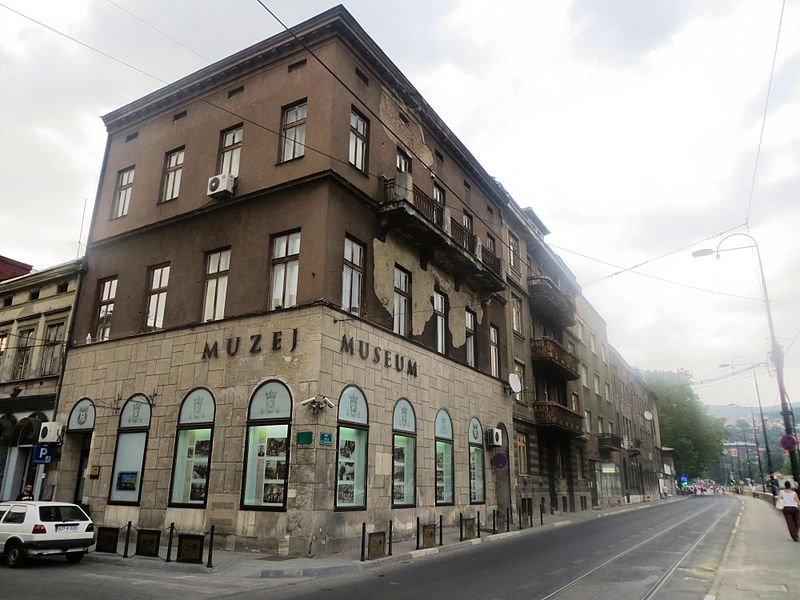 Source
The restaurants in downtown Sarajevo are abundant. I took several meals at an Italian restaurant near my hotel which had excellent food. Small storefront shops were located everywhere, serving a variety of the tasty (and sometimes greasy) Burek. Cevapi was also served in abundance, but tended to come from larger shops. The most notable restaurant I dined at during my stay was the impressive Sarajevska Pivara, which is a brewery restaurant. The brewery has been around for more than a century and serves an inexpensive slightly bitter brew called Sarajevsko and a smoother, rich beer called Sarajevsko Premium. Other decent restaurants located in downtown include Dveri, Inat Kuca, Kibe, Park Princeva and Zeljo 1 and 2. For some good old midnight greasy spoon food visit a restaurant called Penguin located across from the eternal flame.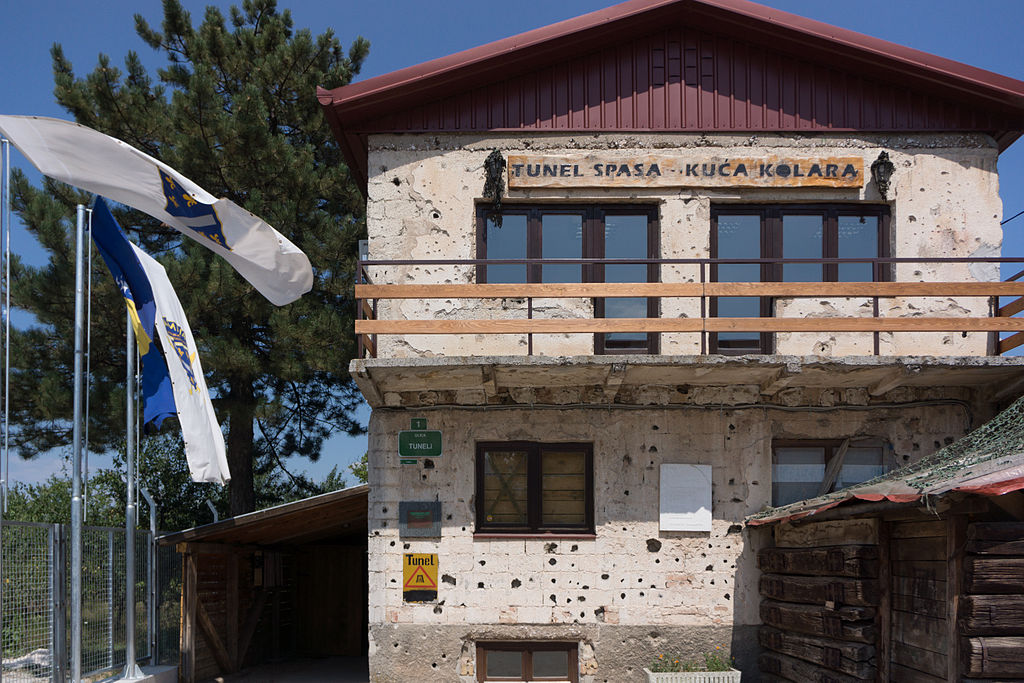 Source
Sarajevo has a bustling nightlife. You will probably end up grabbing a bite at the Penguin if you spend a night hitting the excellent vibrant clubs. Cheers is a take off on the television series bar and has an excellent atmosphere and mediocre music. I heard some great local folk music at a bar called City Pub which charged a small cover for the live band. On the backside of the downtown area are a pair of clubs across from each other. Baghdad seemed to be so packed with people that one couldn't reasonably move...it appeared to be somewhat upscale. Hacienda is located across the way and also had great music. The beer at these establishments does not vary greatly. You can expect to pay between 3KM to 5KM per serving (two to three dollars).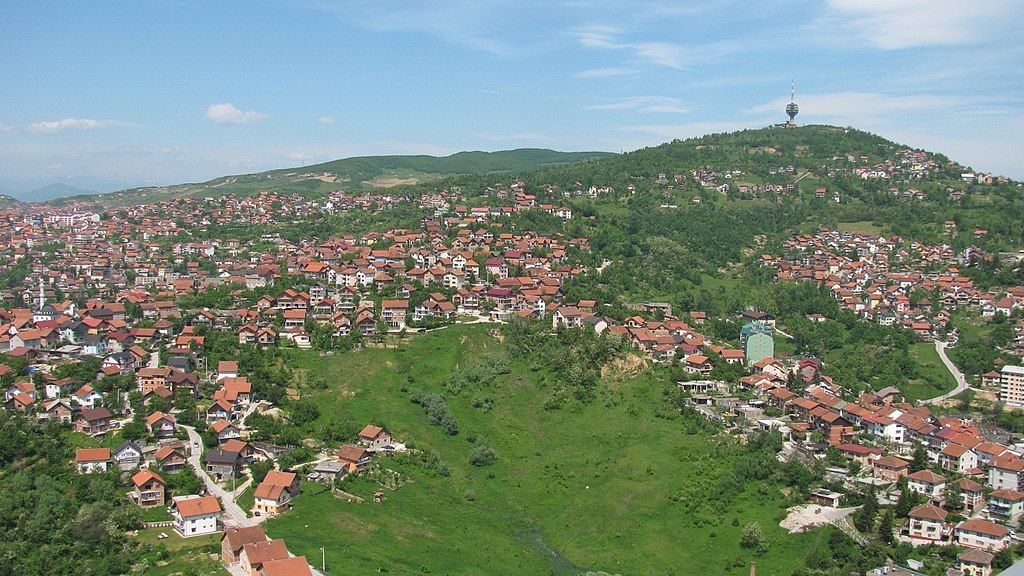 Source
There is plenty to see and do around Sarajevo. The city hosted the winter Olympics two decades ago and some of the venues are still there (although well worn from time and the war). The ski jump at Igman was used to conduct executions during the war. There is a museum at the corner where Archduke Ferdinand was assassinated. For 4 KM, you can visit the Historical Museum of Bosnia and Herzogovina. Near the airport is the tunnel museum, commemorating the tunnel that was used to bring in supplies and medivac wounded to the airport during the siege. An eternal flame marks the eastern entrance to the alley-like street that runs through the downtown shopping district. An ancient mosque (Ghazi Husrev-beg) which was built in 1531 is located nestled among the shops. Aside from the historical sites, the entire downtown shopping area is lined with shops and vendors selling a wide variety of local goods. Metalwork is a specialty in Sarajevo. A hammered plate depicting historic sites or a traditional Bosnian coffee set can be had for a very reasonable price.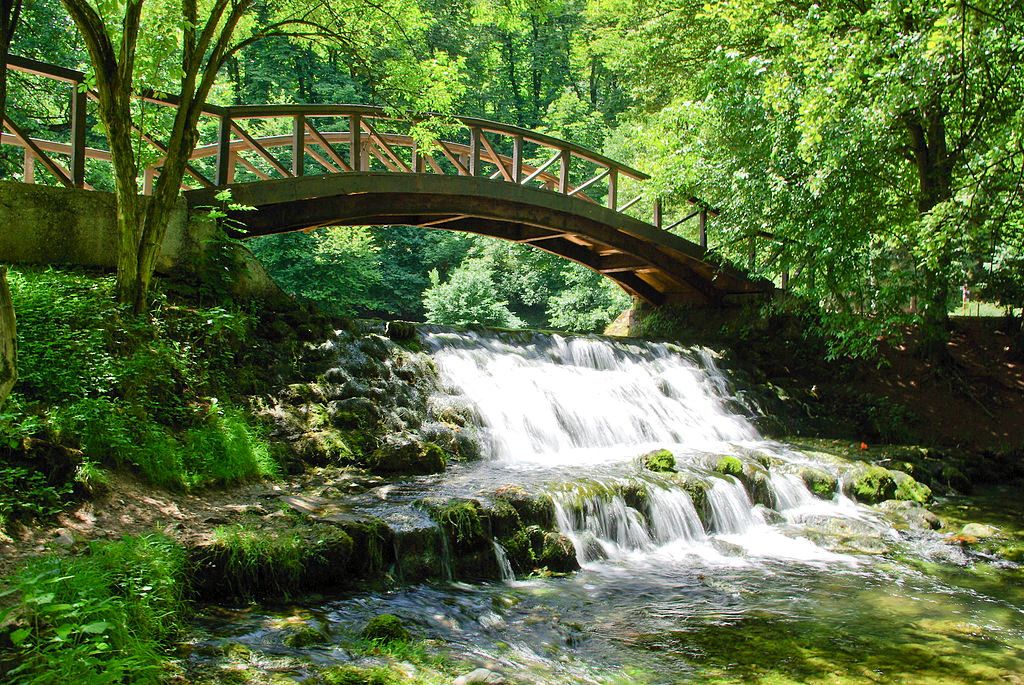 Source
If you get a chance to visit the historic city of Sarajevo, you are in for a treat. The people welcome visitors with open arms. I found the people to be sincere and out-going, the food to be amazing, the service to be impeccable and the scenery breath-taking. I did not get any of the recommended shots AND I drank water straight from the tap. I did not have any issues during my visit. The water was fresh like spring water. Although the scars of war are still visible on this town, and seems to lurk beneath the surface, the people are incredibly friendly. I was impressed with this city and hope that I may one day be able to make a return visit.