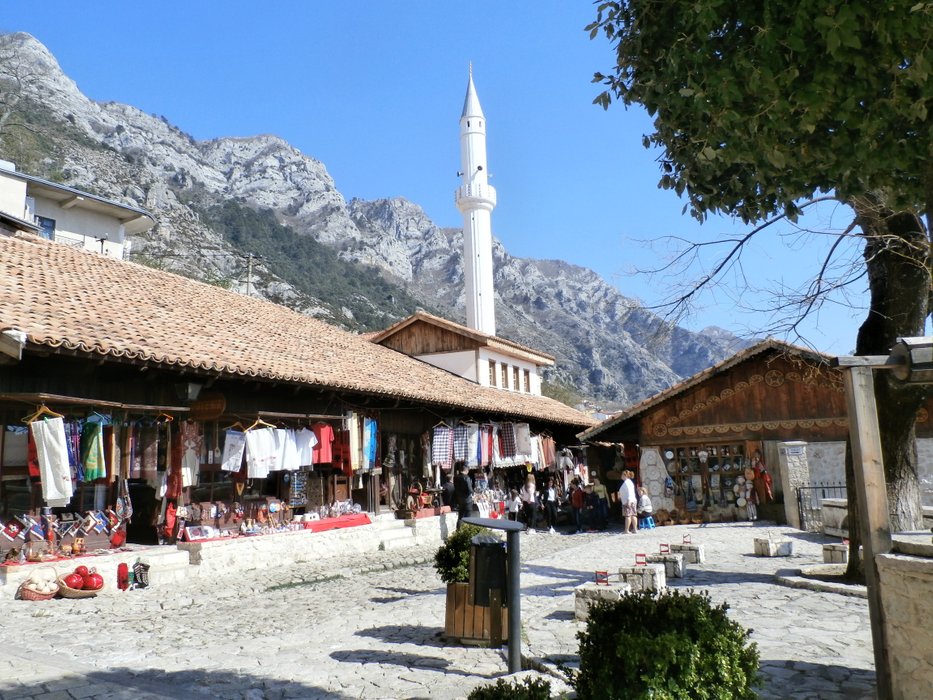 Kruje, Albania, is nestled in the mountains outside of the capital city of Tirana. It is a quaint town that has become a tourist attraction. Artisans and gift shops line the cobblestone pedestrian zone between the Panorama Restaurant and the old fortification called Kruje Castle. Our tour group took a trip up from Tirana near dinner time, spending a bit of time touring the shops and castle before ending the trip with a nice meal.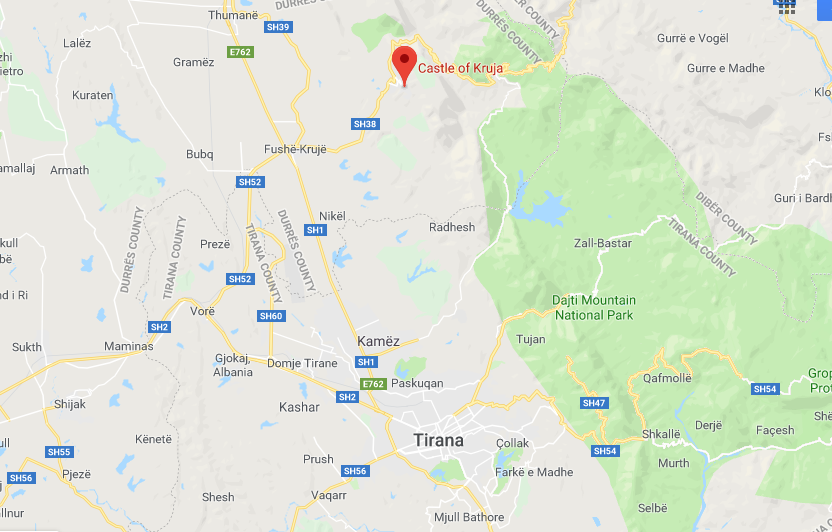 (Google Maps)
We started our walking tour at the bottom of the steps below the restaurant. The town has a small square, with a narrow cobblestone street stretching up toward the castle. Our tour guide explained the history of the area and the growth of the tourist industry in this small, sleepy town tucked away overlooking the valley...and on a clear day, the Adriatic. Our day was a bit overcast, so the Adriatic was not on the agenda.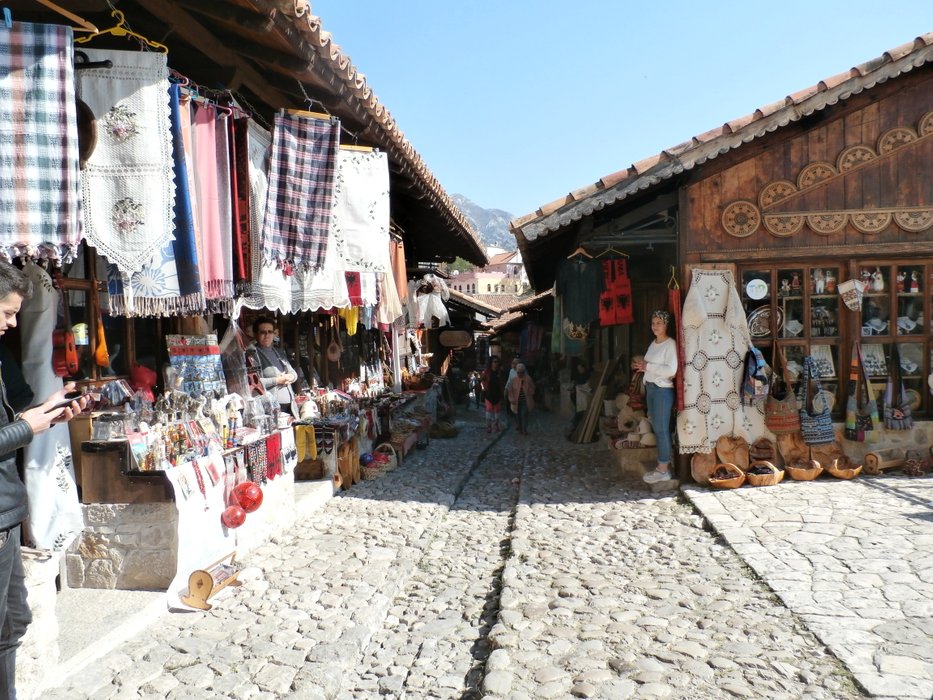 This street was our first true tourist stop during our itinerary. The shops held a wide array of gifts that ranged from the local liquor, Rakia, to hand-crafted jewelry and rugs. My wife and I don't generally load up on gifts early in our trip. It only means we have more to lug around the rest of the trip. However, the prices were amazing. We purchased a couple sets of earrings, rakia (of course) a magnet, flag and a few other small items. In retrospect, we should have spent more here. It was the cheapest place on our itinerary. The prices increased significantly later in our trip (Montenegro, Croatia and Slovenia). We purchased a few small items from a shop where a woman was weaving on a loom. I felt obligated since I snapped a photo of her working.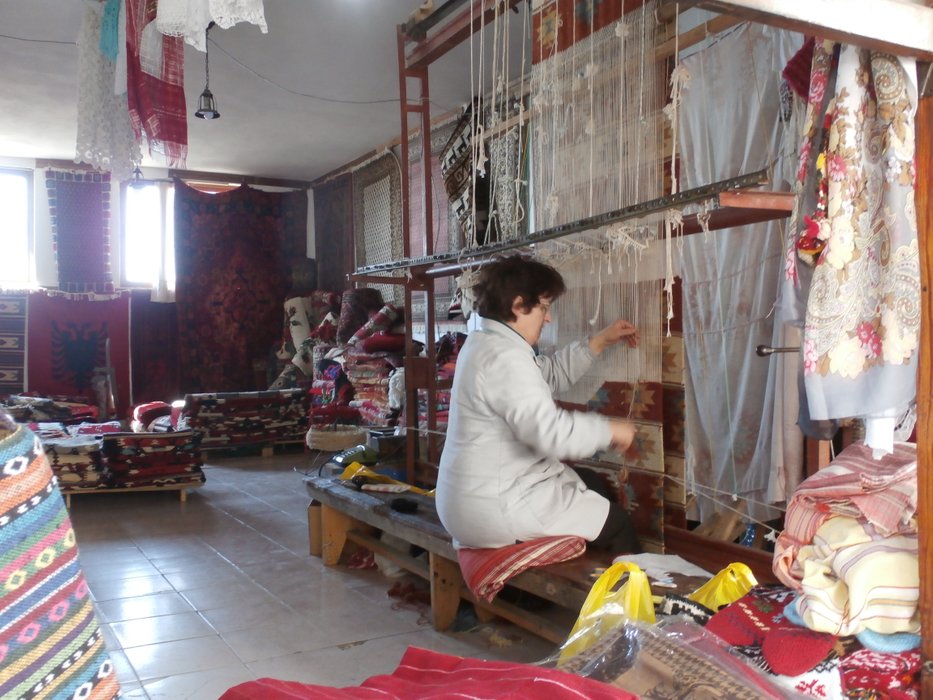 After passing through the shops, we ascended the steps to the old castle, where we were able to snap a few photos before heading into an old home on the premises. Inside this home, were were treated to a history of the family and Albanian customs. We were able to see traditional clothing, furniture, musical instruments and more. Outside the house were an olive press and workshop. It was an informative visit made more interesting by a guide who interjected a bit of wit into his delivery.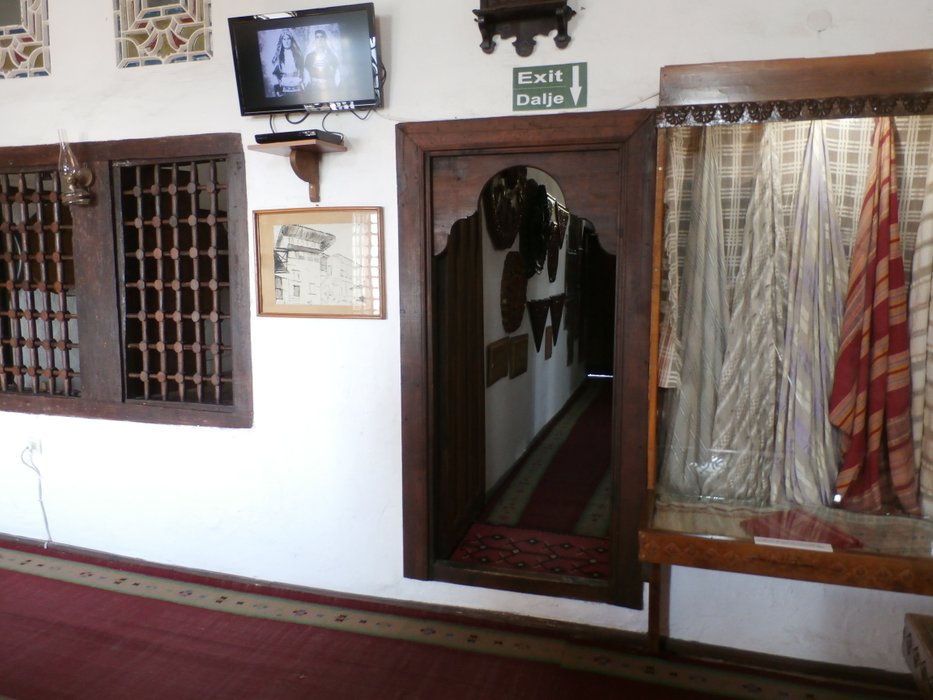 On our way back down the mountain, after an excellent dinner, we were treated to an amazing sunset. By the time we stopped at a place where I could snap a good photo, the sun had dropped a bit. But I thought I would share the amazing Albanian sunset that capped off an interesting shopping and cultural excursion and filling meal. More on the restaurant in the next installment.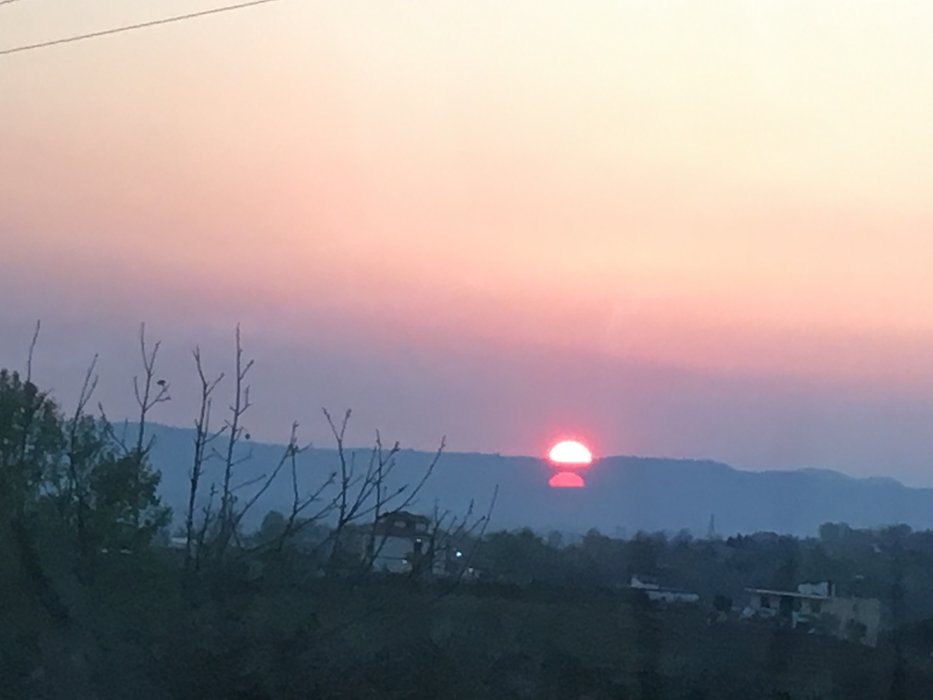 I will finish this review with a few photos of the trip to Kruje. All photos are my own. They may be reproduced with prior permission.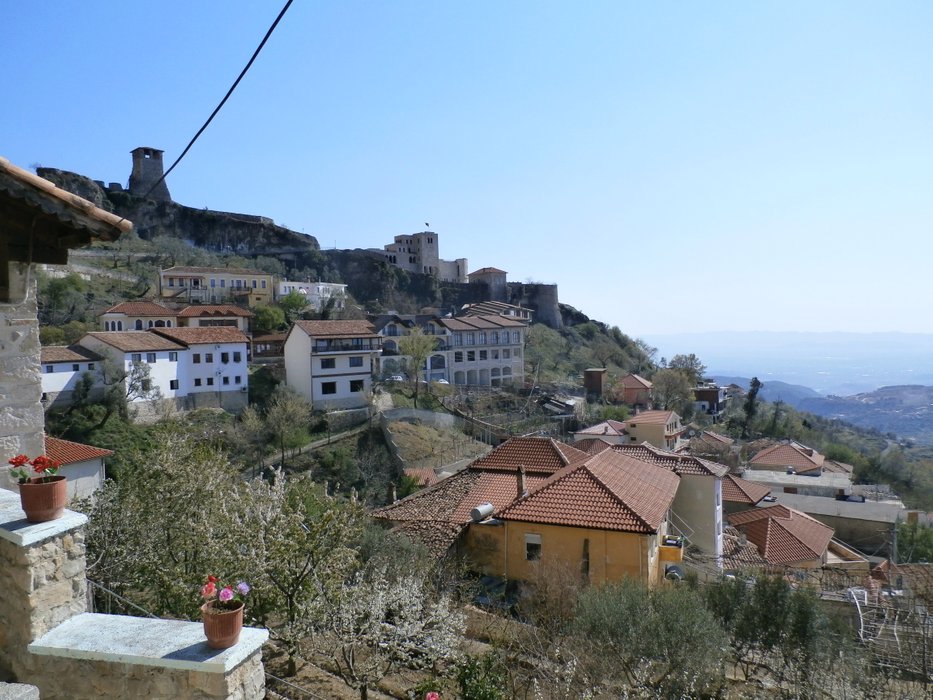 The Castle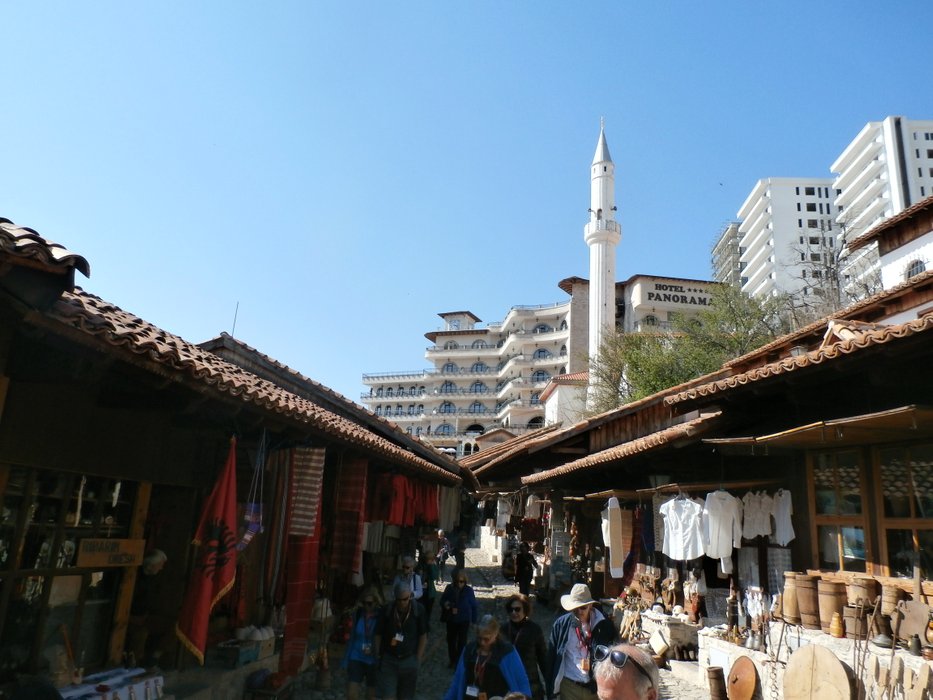 Marketplace