Garden of the Gods, Colorado Springs, Colorado. The Garden of the Gods is a public park and National Natural Landmark at the edge of Colorado Springs and Colorado City (the two run together). Initially a private tourist attraction (Balanced Rock was a big draw 100+ years ago), the park got it start from land donated to keep the Garden "Forever Free to the Public" and the city has kept adding to it since.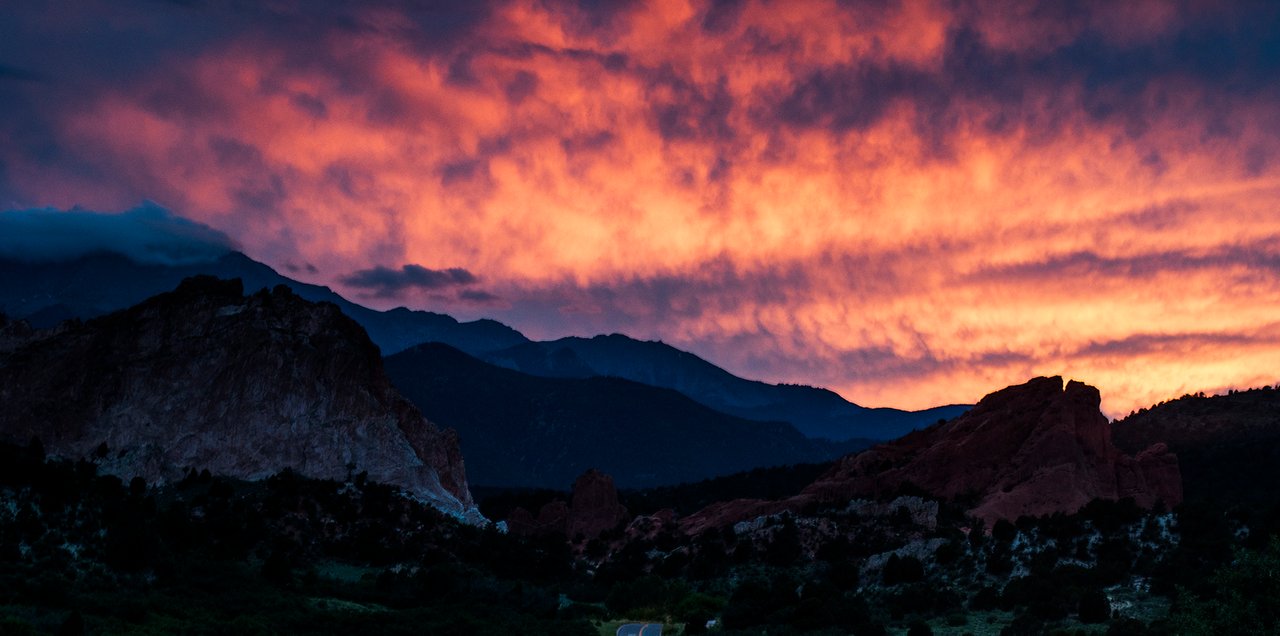 This first shot is of the front part of the park at sunset, the second is same area as the sun was rising.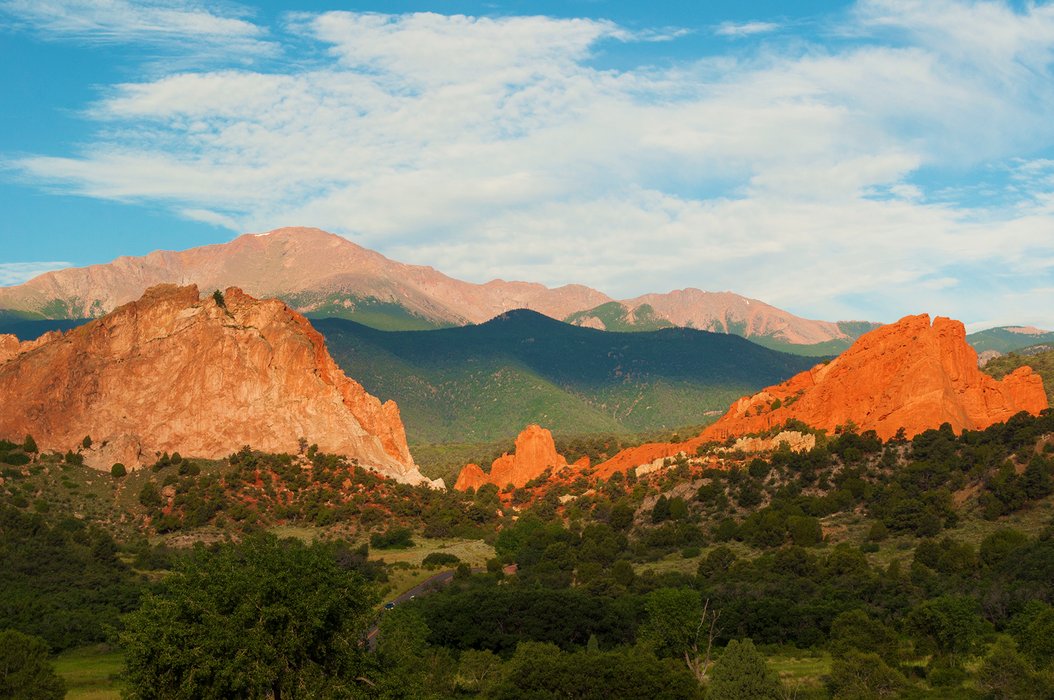 The rock formations for which the park is famous are part of the same rock formation as the Flatirons in Boulder and the Red Rocks (both the amphitheater in Morrison and the park by the same name elsewhere in Colorado Springs). Long before it was a tourist destination, the area was known to and used by the Native Americans, with the Utes even believing they were created there.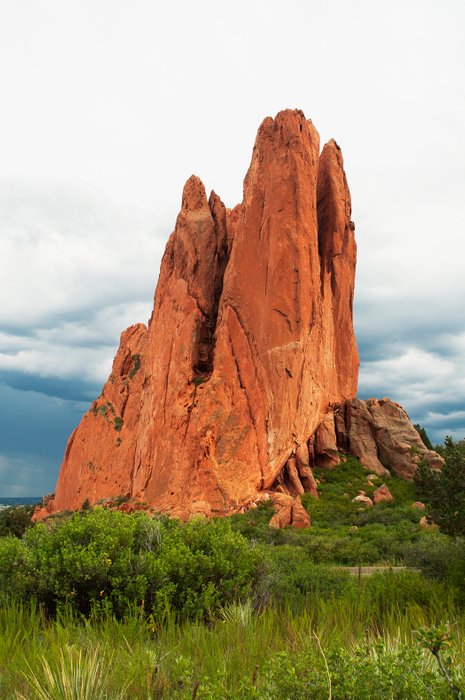 One of the first formations you come to in the park
Garden of the Gods is a great place to spend a day or two taking in the sights. There's a driving loop and over 15 miles of trails, some of which are paved and handicap accessible. You can also go horseback riding, biking, and rock climbing in the park. Just be sure to bring lots of water if you're there during the summer. Also, expect traffic and parking to be a bit of a nightmare unless you're there during the offseason.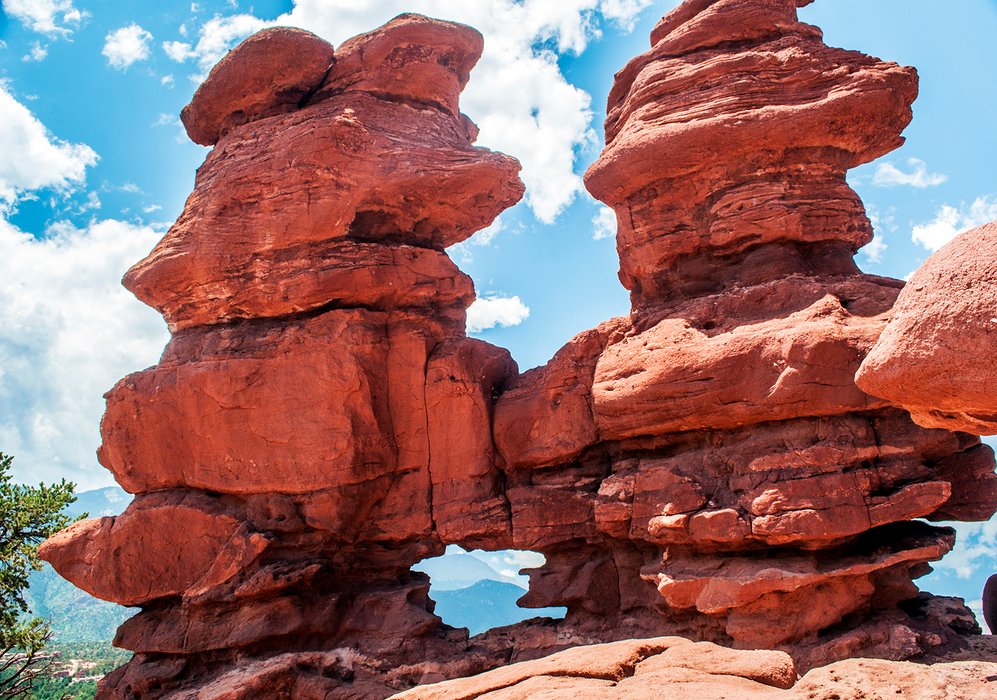 Siamese Twins
The Siamese Twins (above) and Balanced Rock (below) are two of the more well known formations you will find in the park. If you look closely and know what you're looking for, you can see Pike's Peak through the opening in the Siamese Twins (I didn't, I think that's Pike's Peak in the shot but I could be wrong).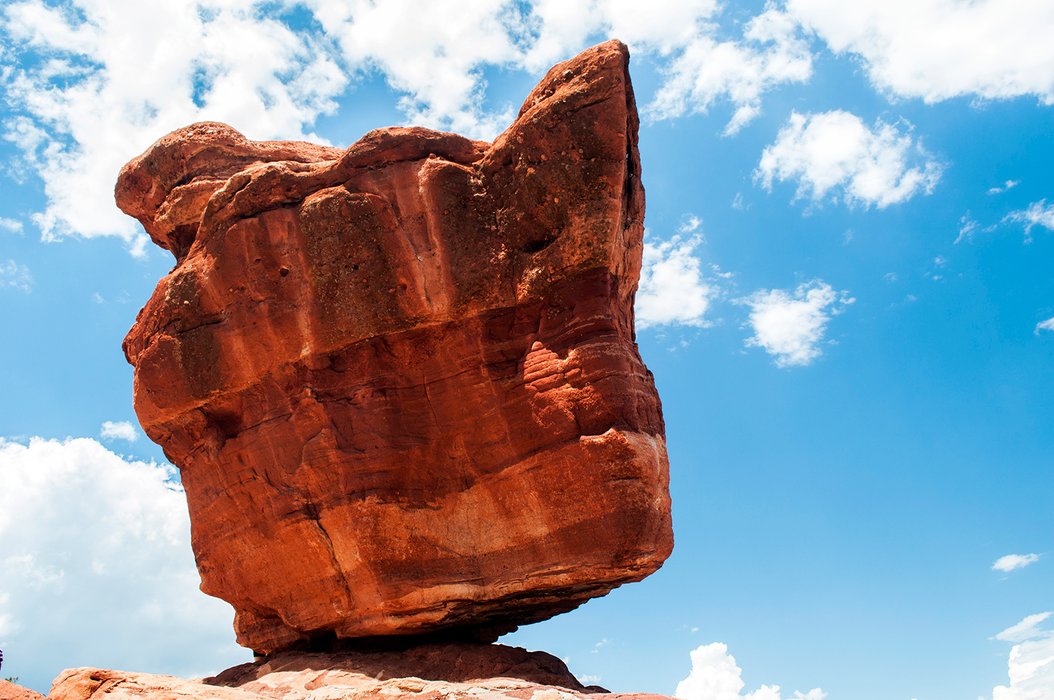 Balanced Rock
Besides the geologic attractions, Garden of the Gods is also home to a large number of different species of plants and critters. I don't have any photos of those and this post has gone on long enough so I will bring it to a rapid conclusion. Garden of the Gods is free to visit so if you're in the area or just passing through on I-25, I highly recommend you stop and have a look. You can drive through it in as little as an hour or two or spend entire days hiking and enjoying the scenery, it's definitely one to cross off your bucket list. Thanks for reading!