I'm in a monochromatic mood this evening. Monochromatic is better than melodramatic, right? Anyways, while these photos may be monochromatic, Canyonlands National Park in Utah is anything but. I visited the Island In The Sky portion of the park, located about 35 miles outside of Moab (If you ever visit, make sure you fill up your gas tank before you go, gas is a little scarce around there). Situated on top of a mesa, this portion of the park has some rather spectacular views.
This first shot came about as I was leaving the park on my last day. I saw this as I went around a curve but had to drive for a bit still before I could find somewhere to park. Once I hiked back I discovered that the only place to stand to get the shot I wanted was on top of the guard rail. With traffic on one side of me and a drop off on the other, this isn't a shooting location I would recommend. If you look closely in the lower left hand corner you can see the dirt road that takes you out into the backcountry. Unfortunately my car isn't 4 wheel drive so I didn't get to explore that part myself.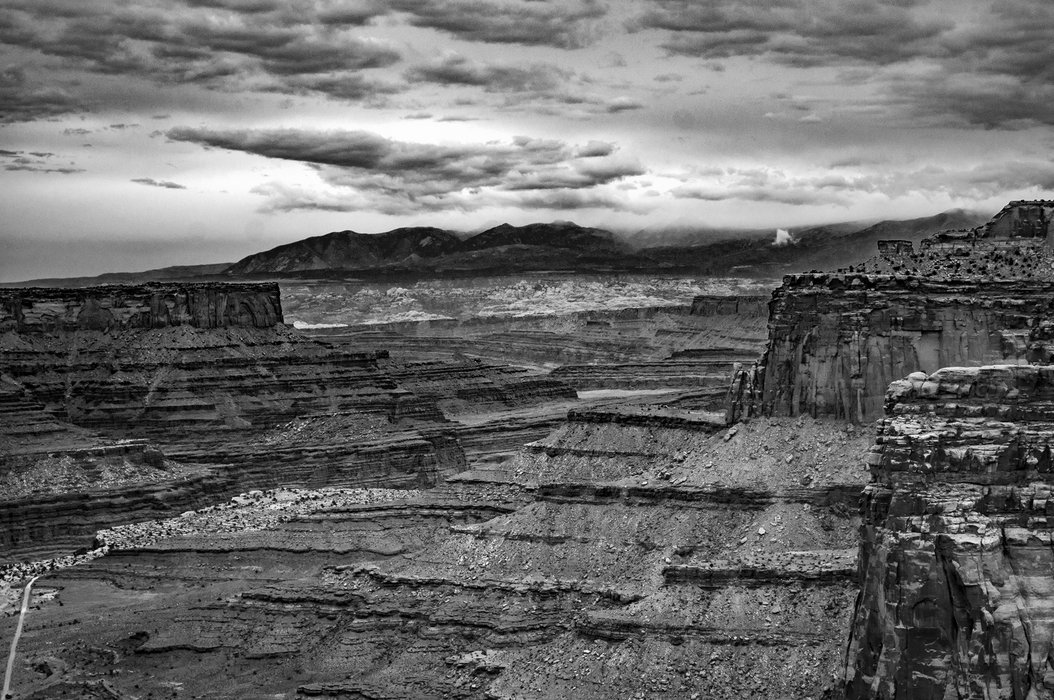 I don't recall exactly which spot I took this second shot from (its visible from multiple places) but I swear the canyons in the foreground look like the prints of a chicken's foot.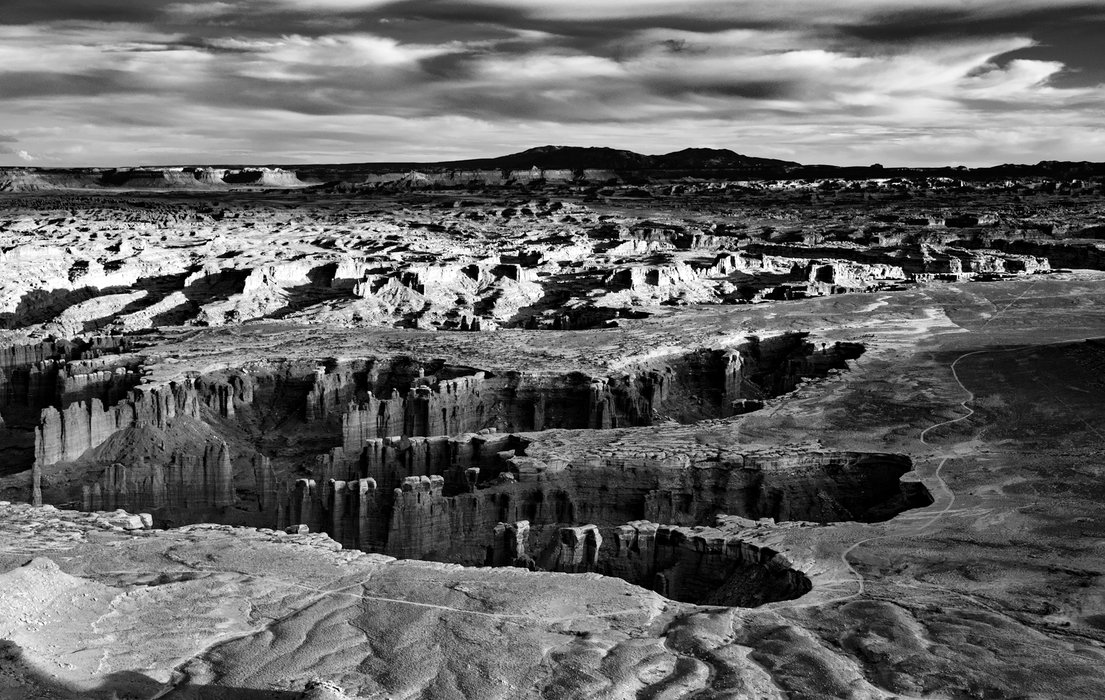 I believe this last one is a shot taken from Whale Rock. If you ever make it to the park you have to hike up Whale Rock and Aztec Butte (they're just a few miles apart). It can be a bit steep and involves some scrambling up slickrock but once on top you can see for miles and miles, at least 3 different mountain ranges are visible from there. Although not on Aztec Butte itself, there's also a couple 1000+ year old Aztec granaries that you can visit if you follow the side trail that leads off from the Aztec Butte trail.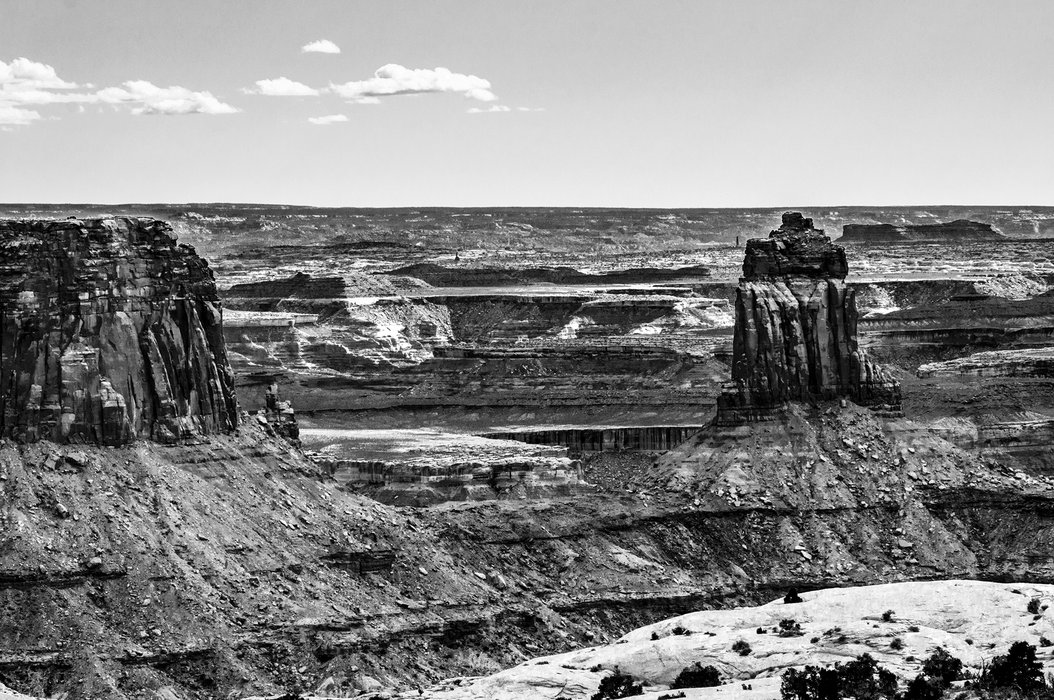 Although it's hotter than the hinges of hell in the summertime Canyonlands is an amazing place to visit. Just be sure to bring lots of water/water bottles if you go. The visitor's center is the only place in the park to get water and that's only seasonal (Needles, the other portion of the park does have water year round but its 60-70 miles in the opposite direction from Moab, the park is a bit vast). That's enough of my rambling for now, hope y'all enjoy!