During our time in Spain we were lucky enough to visit the truly beautiful village of Albarracín, and also the nearby Pinturas Rupestres where some of the oldest rock paintings in Europe are located. Albaracin is a small village of around 1000 people and is surrounded by mountains. Albaracin is located in the region of Aragon. The sandstone houses with the mountains surrounding Albaracin make it look like something out of a fairy tale.
To visit Albaracin I feel you really need a car, as public transport in Spain to these small villages isn't always the best, although there may possibly some tour buses visiting.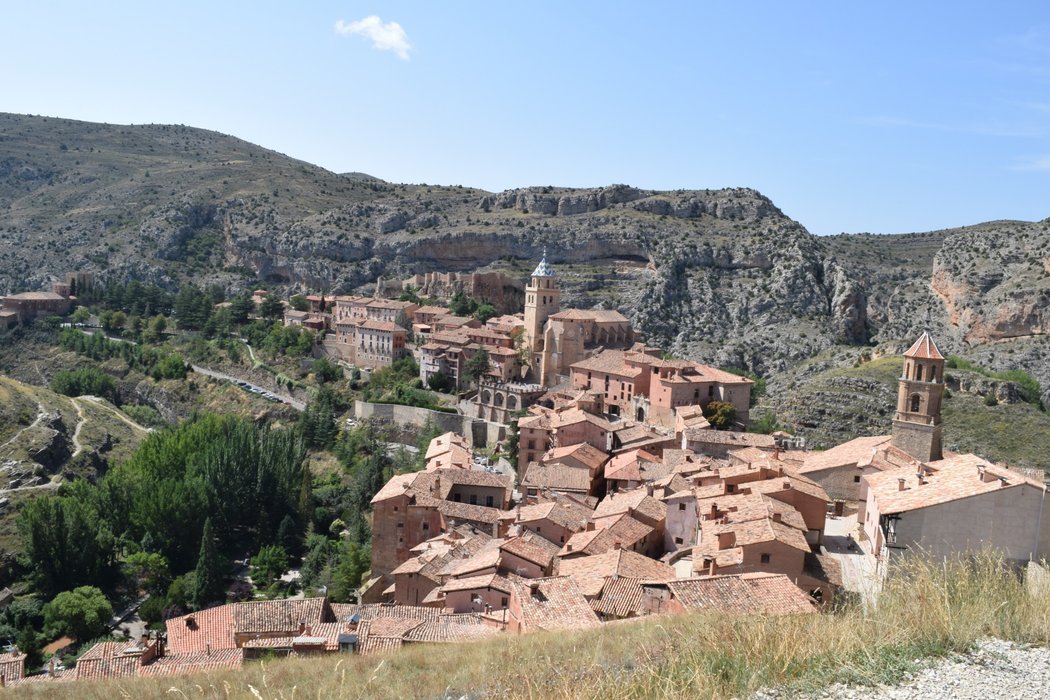 Albaracin is a stunning place to just wander around, and meander through the streets - dont worry its a small place so you wont get lost! Some of the streets are very narrow and wind in all directions. I felt at times that I was taking part as an extra in a medieval movie. Although it is a small place, we managed to find a few restaurants and bars open, and popped in for a refreshment - a good excuse to enter some of the buildings here.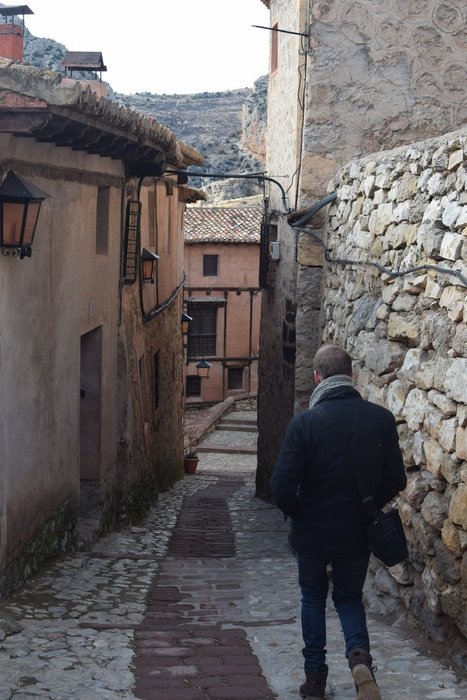 Probably the best thing about Albaracin is that it was once a walled city, and the majority of the wall remains. With a bit of a trek through the town and up the hill you will be greeted with the start of the wall which you can then walk along. The wall isn't too wide, and thus not the best for people who are afraid of heights. We did it on a really windy day which wasn't the best idea!
If you are into medieval TV shows or stories then Albaracin is the place for you! When walking along the wall I felt like I was acting in a TV show.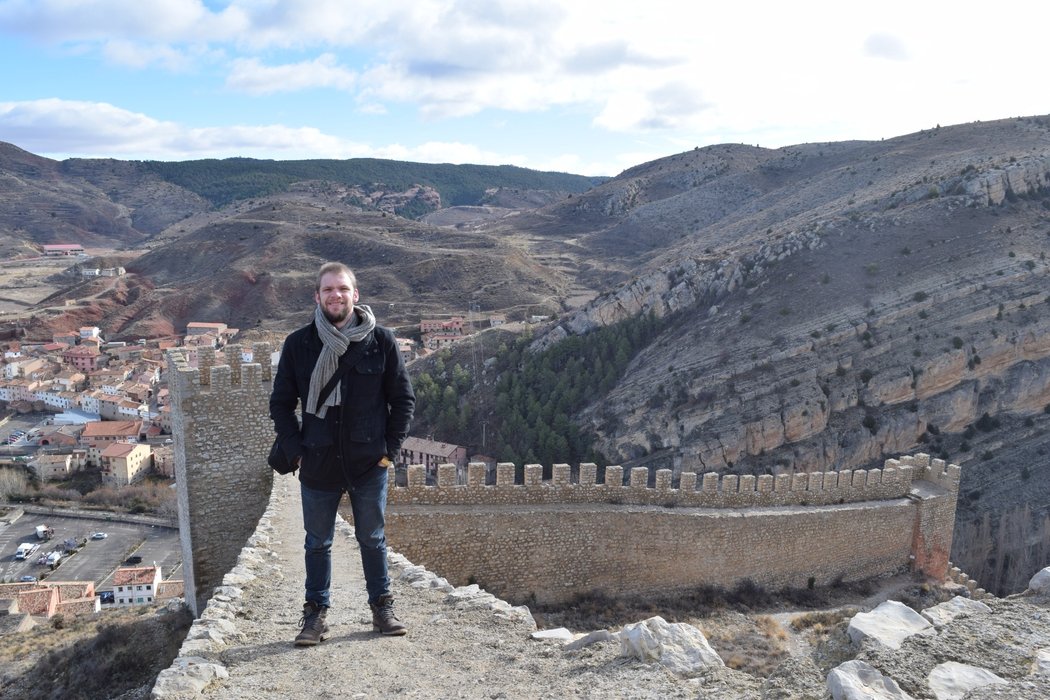 If you are feeling really brave you can go inside the towers and climb to the top, and imagine yourself as an archer in medieval times. Not only is this fun but it makes for some great photos!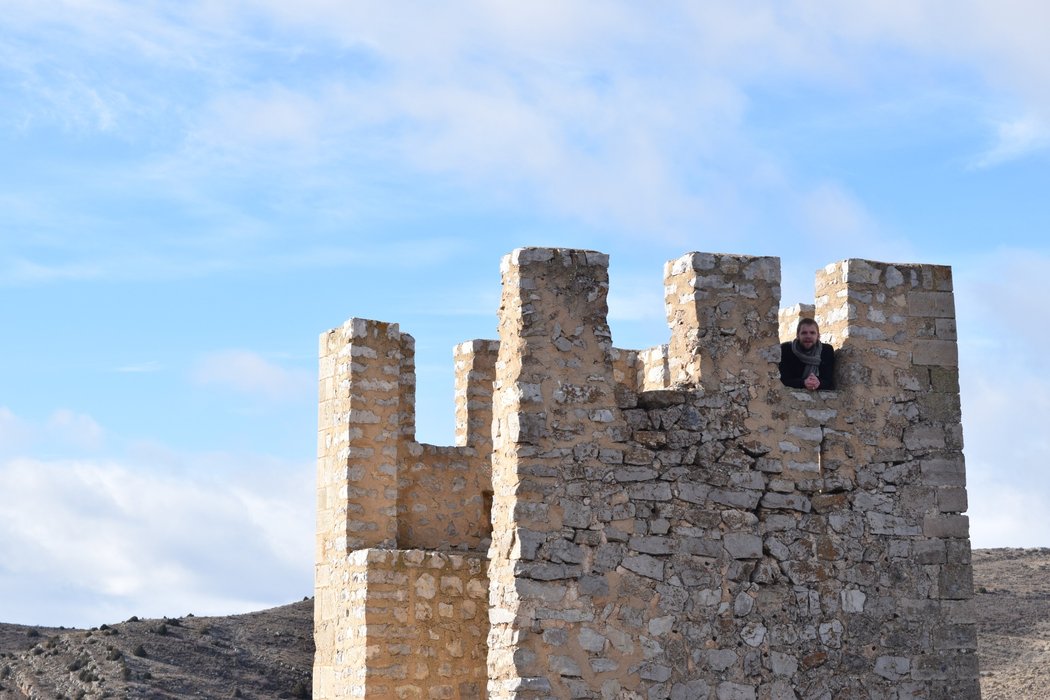 As I mentioned, nearby to Albaracin is a place called Pinturas Rupestres, which includes rock paintings dating back as far as 6000BC - over 8000 years ago!! Pinturas Rupestres was a great place to walk around, and we spent over an hour wandering around looking for the different rock paintings. There is some information on some of the paintings, and it is also good to come up with your own interpretation as to the meaning of the paintings.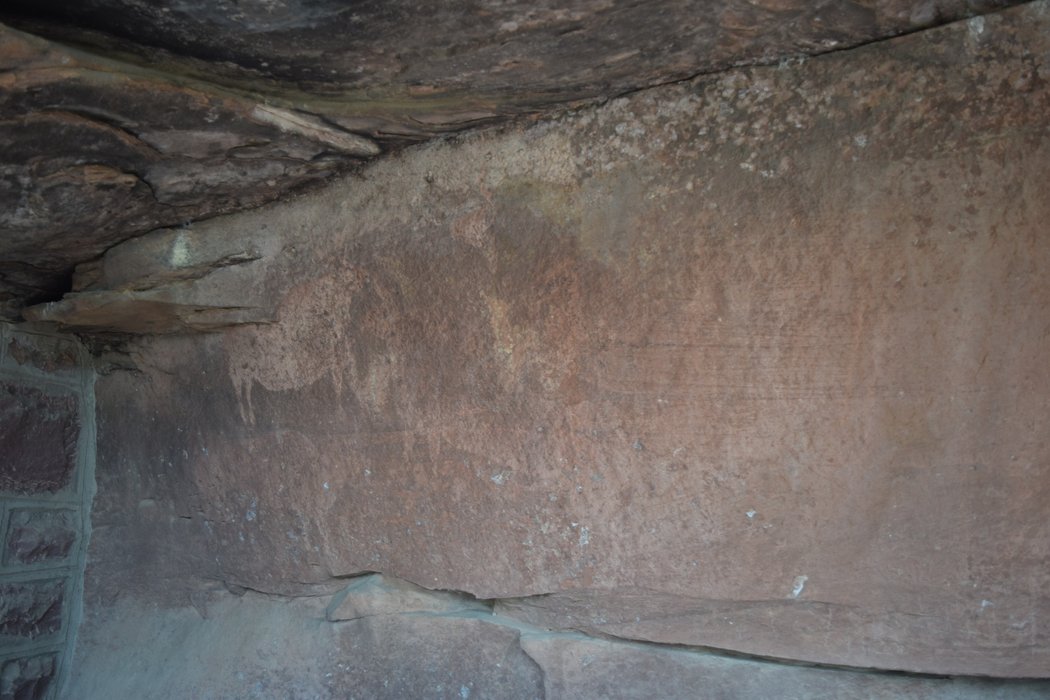 The paintings are said to represent everyday life of the cave people - animals, hunting, rituals and sacrifice are all represented in one way or another. Incredibly these paintings have been left as they were found, and haven't been restored in any way!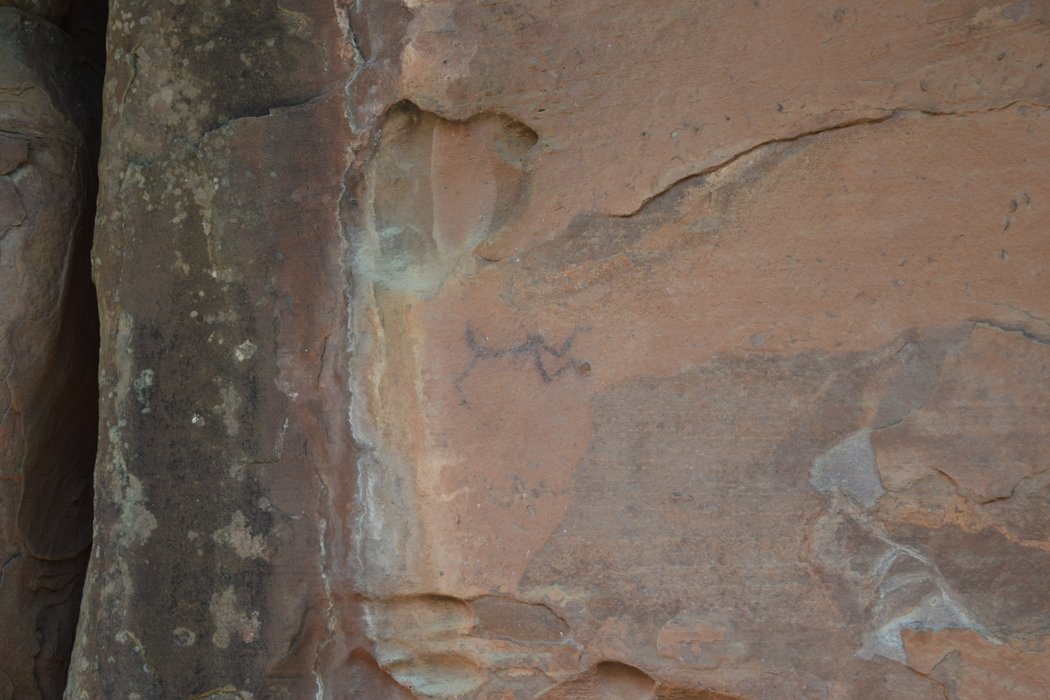 The area is surrounded by ALOT of rocks, and it is easy to imagine people foraging around here millenniums ago - such a different life they would have lived.
The ancient village of Albaracin is truly remarkable and well preserved, with the wall and ancient buildings. Truly like going back in time. The nearby Pinturas Rupestres offer something completely different with rock carvings dating back over 8000 years.
A great day out!