If you are a Harry Potter fan (like me!) then travelling through England, Wales and Ireland you will find many of the movie sets, such as Hagrids hut and Diagon Alley, along with load of other Harry Potter related activities to check out.
While we were in Scotland we decided to check out the Hogwarts Express and see it drive over the Glenfinnan Viaduct - the scene in the movie which takes Harry and his friends to Hogwarts!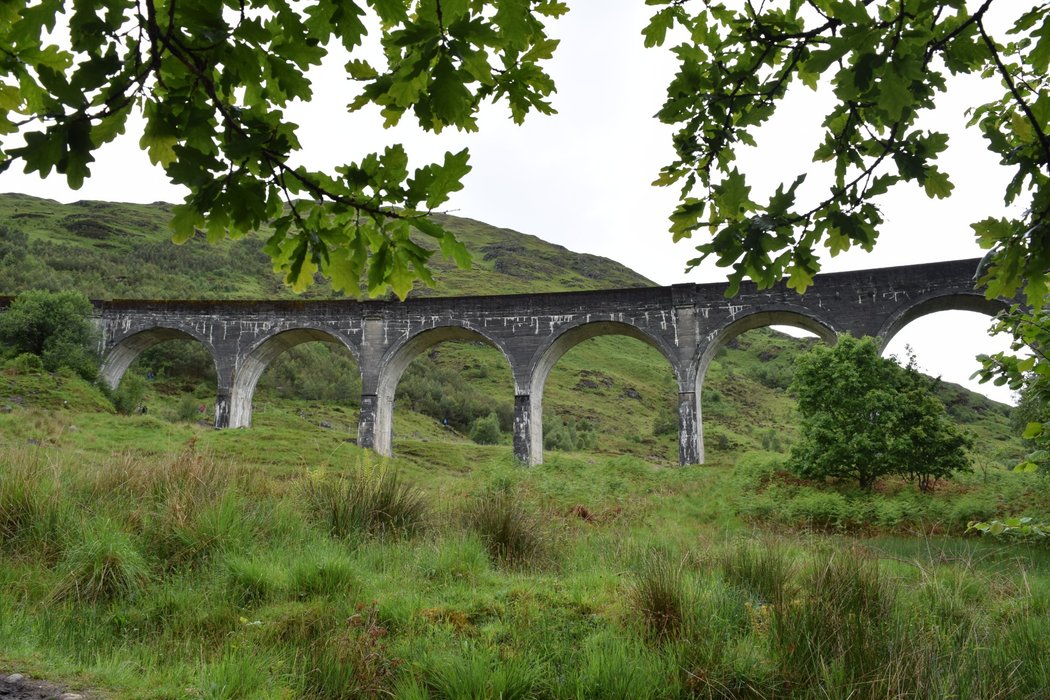 The schedule of the Hogwarts Express changes depending on the time of year, but will generally pass through Glenfinnan Viaduct in the morning and afternoon - best to check ahead for the current schedule. I highly recommend getting there well ahead of time, as it can get busy and rather hard to get a park!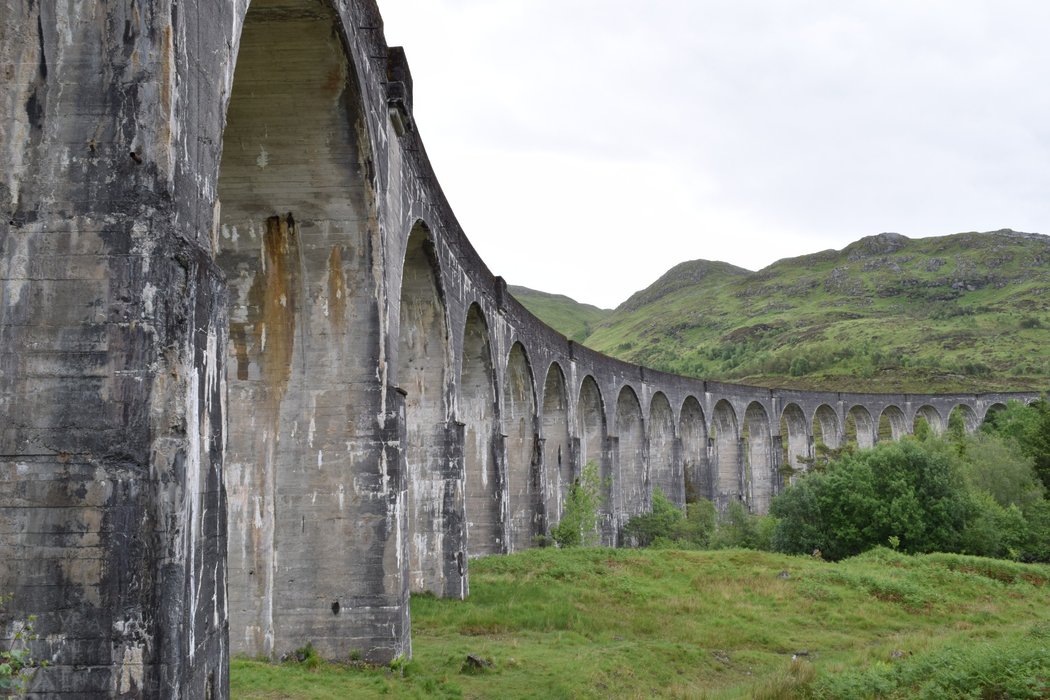 After finding a park there is a short walk to get a good view from above of the Viaduct, and wait for the Hogwarts Express. The walk is lovely, and the surrounding mountains are incredible - another reason to arrive early and soak in the incredible Scottish Countryside!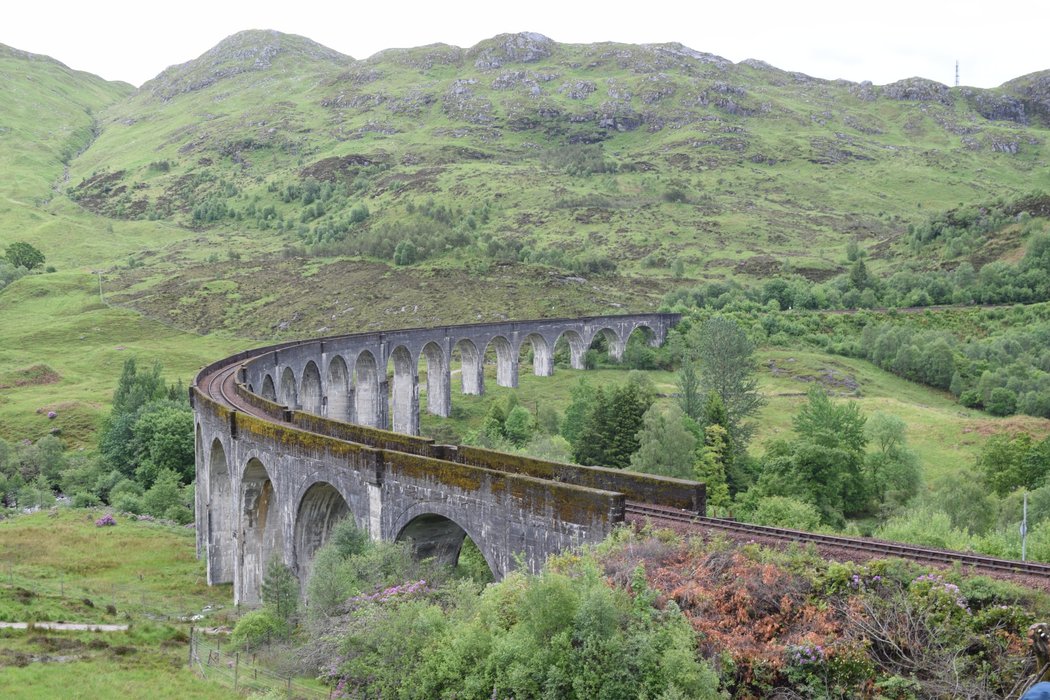 Once you get to a higher point Harry Potter fan will instantly recognize this iconic Viaduct which provides one of the more famous scenes from the movies. There is loads of space to get a good view, but getting there early ensures the best view for when the steam train approaches. There was excitement in the air (for me anyway!) of the anticipation of Hogwarts Express.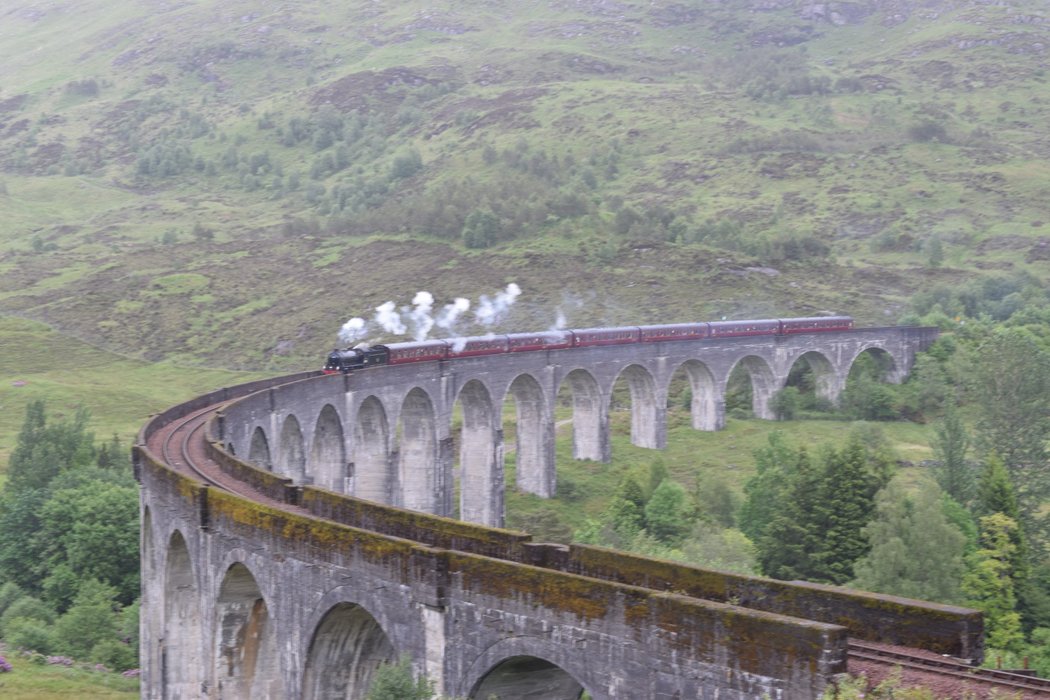 There was some chatter, and then silence as we could hear the distant noise of a train approaching, and then see a few puffs of smoke in the distance. As the steam train gets close we heard a whistle and toot, and then people inside waving away at us! I looked for Harry and his friends but didnt see them this time....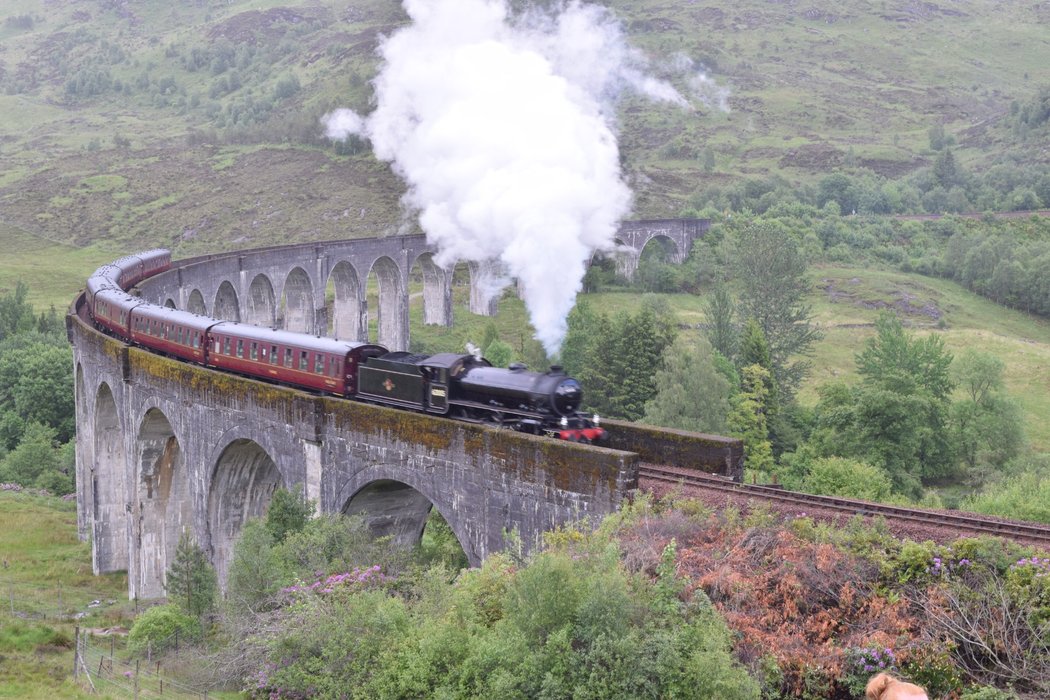 As the train got closer an closer it felt like I was watching the movie being remade right in front of my very eyes.
It is possible to actually ride the Hogwarts Express aswell - we decided not to as it was expensive, and hard to get a ticket. Also it was actually really cool to see it from above and how it looked on the movies.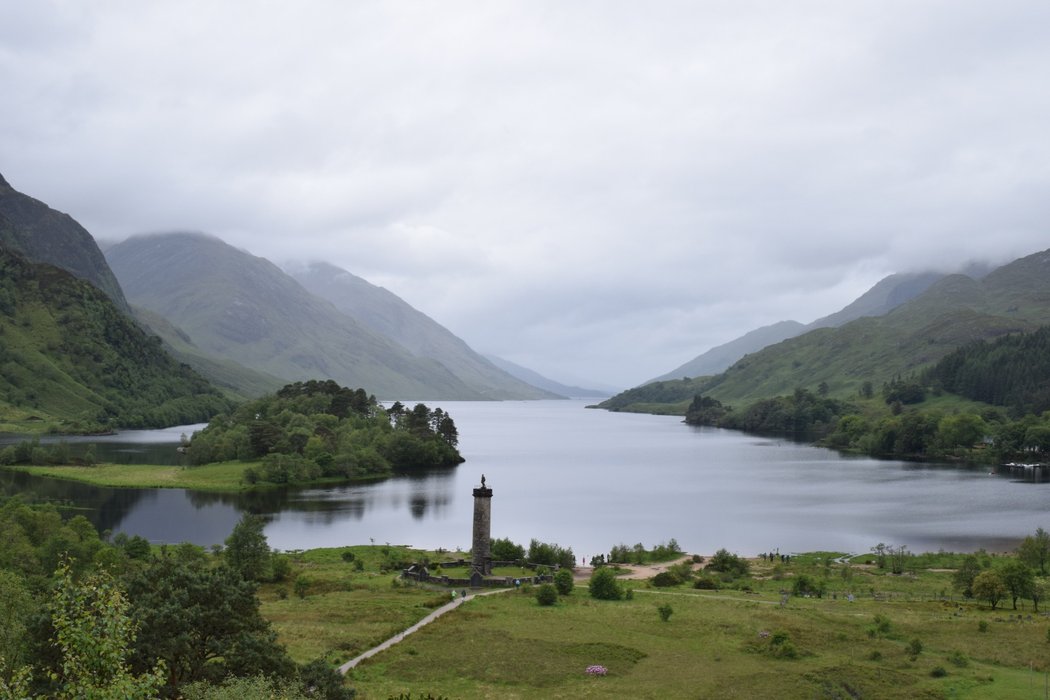 The surrounding area of Glen Coe and Fort William is stunning with amazing mountains and rivers and incredibly green scenery. If you are planning on visiting the Hogwarts Express, then I would suggest putting some time aside to explore the surrounding countryside aswell.
All photos taken by me.... happy travels everyone!