During our time in Norway we did many hikes of differing degrees of difficulty. We would always read the travel blogs to get an idea about how difficult they would be, but Segla blew our expectations - it was a lot more difficult than we expected! As with the majority of hikes in Norway the views at the top are breathtaking and make it all worthwhile.
If you find yourself in Norway and wanting to do hikes then I recommend the app Outtt. It has information on the majority of the hikes, such as difficulty level, duration, distance and information about parking or transport. It came in handy for us when planning our hikes!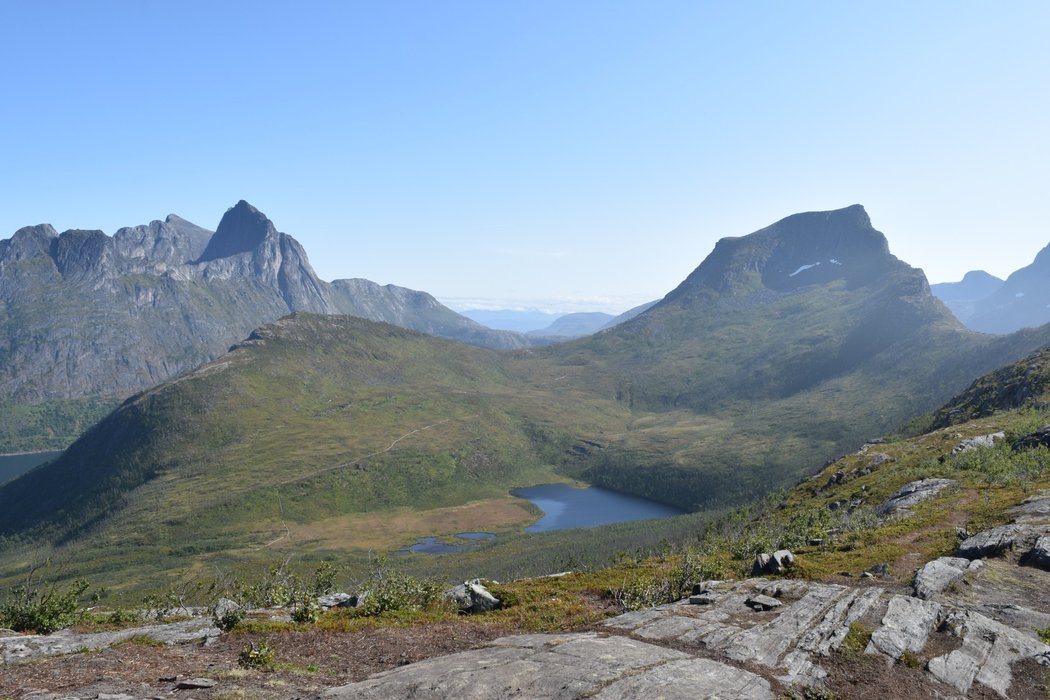 The great thing about Segla is that it starts of with an easy climb. Slow and steady for about the first 2 hours (thats including stops for photos!), and not much strenuous climbing. The stunning views start early on and the landscape is breathtaking. However, after about 2 hours we came to the start of the "difficult" part of the hike. Looking up it looked like a vertical climb over rugged rock face!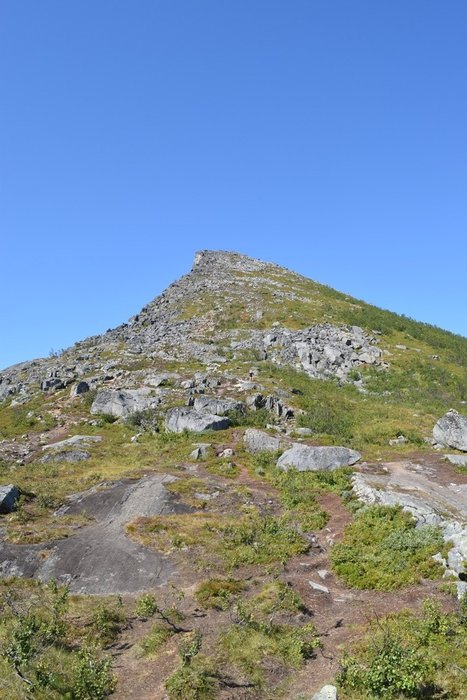 For us this part of the climb was very challenging. The rock face felt vertical at times, and a lot of the rocks were very loose. A few times I feared for my life and felt I would plummet to imminent death. However, as time went on I got used to the terrain and learned to become more careful about where I placed my feet. A couple of times some rocks came loose and fell which was scary as there were other groups of hikers behind us.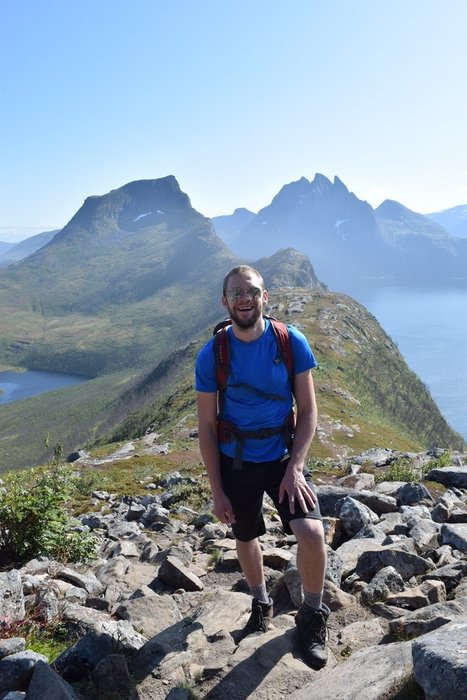 With so much concentration needed we made sure we stopped a couple of times to soak in the views along the way. They were truly some stunning views that got better the higher we climbed.
As we approached the top of Segla, I became close to one of the sides and decided to peak over to see the view (not something I would recommend if you are scared of heights...). Although it gave a great view, it also showed how high we were, and the rock face was straight down! A slip in the wrong direction would send me down the rock face - scary stuff!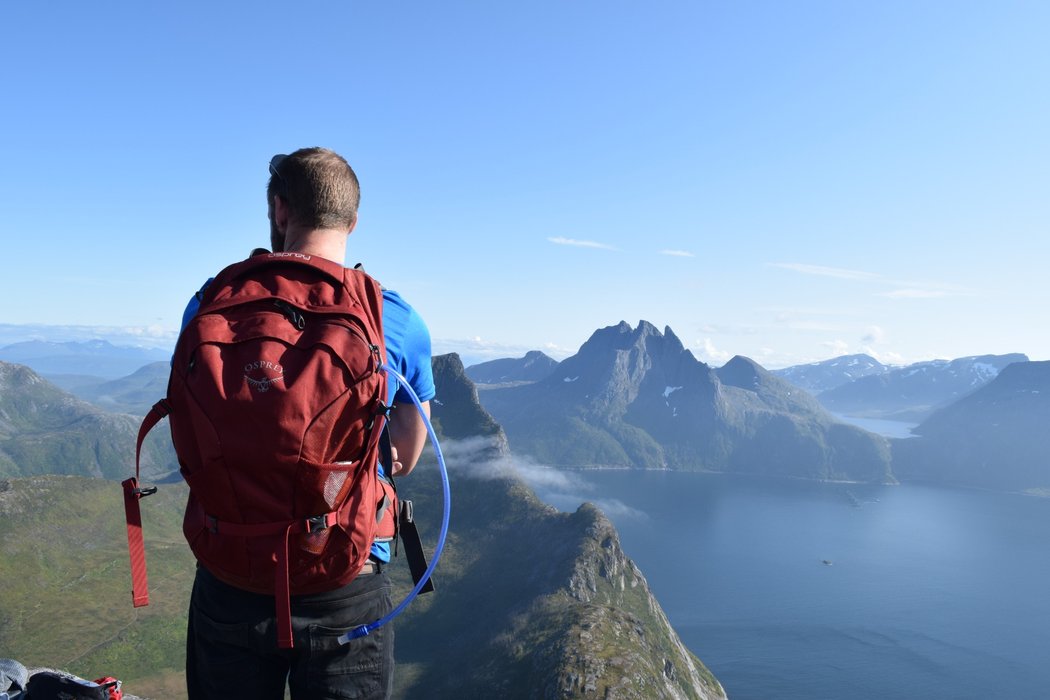 After the challenging climb we had made it! It took around 4 hours to get to the peak.The views at the top were nothing short of spectacular - some of the most stunning views we saw in Norway. A 360 degree panoramic view of rugged mountains in the distance and fjords. After feeling scared for my life it all seemed worth it. After some well deserved snacks, and many photos it was time to head back down again.
Although climbing down was easier in some regards, it was just as scary (if not more) as this time you are looking straight down the cliff face. Slow and steady was the trick, as getting up speed is a cause for disaster.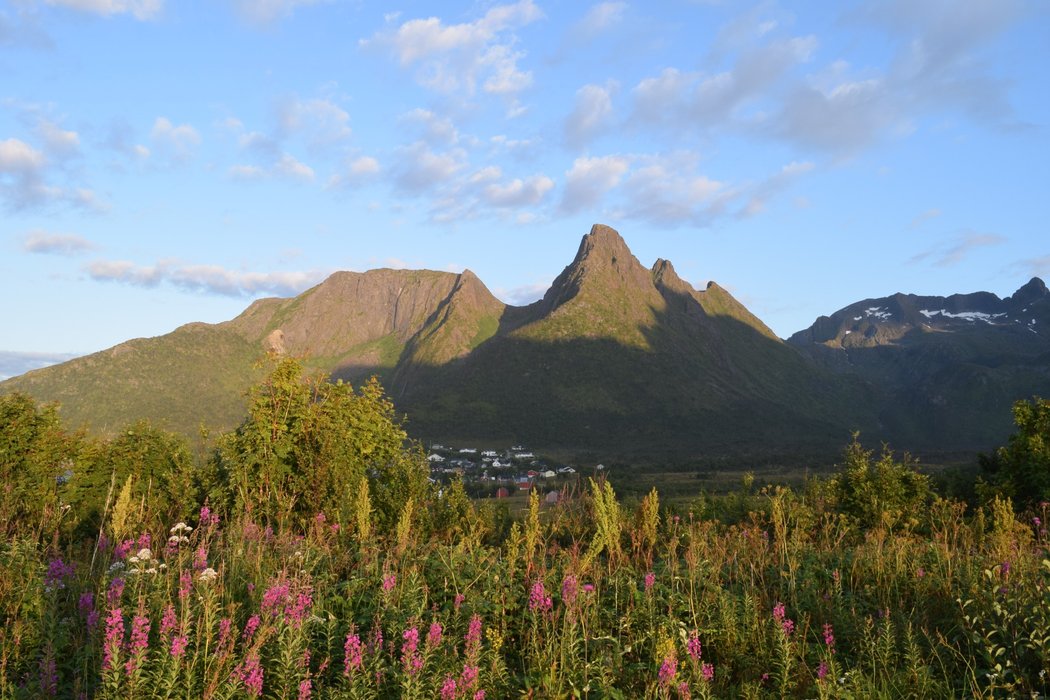 Although Segla was a challenging (and at times scary) climb, it was worth it as the views were breathtaking. Ensure that you have good hiking shoes, as the terrain is pretty rugged and the grip is really needed. Although there were other hikers on the mountain it wasn't the most popular hike, meaning we could take our time and get loads of great photos.
As always, it pays to check ahead with the weather. There is nothing worse than hiking for a few hours and having the view ruined by cloud cover. As you can see, we had amazing weather and very blue skies.