Earlier this year we were lucky enough to hike Preikestolen a.k.a Pulpit rock - one of the most popular hikes in Norway, and Europe! This is a great hike for beginner hikers and the hike to the top is fairly easy and only takes around 2 hours for someone with moderate fitness.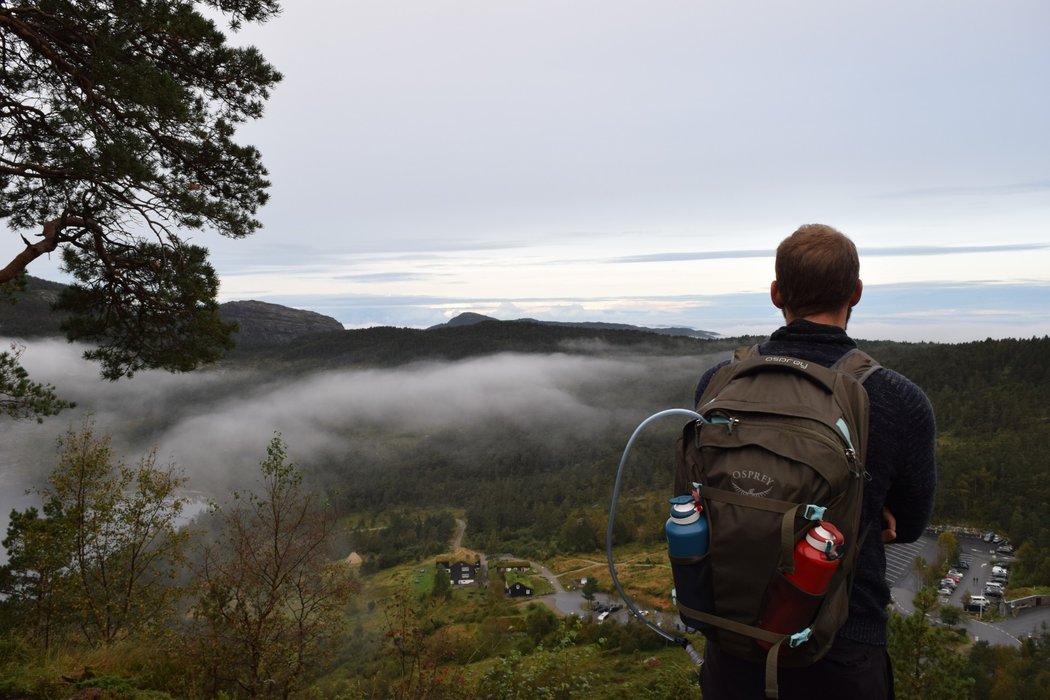 The biggest recommendation I have is to leave early! The first tour bus arrives at 9am, and from then on it was very busy. We left around 7:30am, and only encountered a handful of people on the way up (on the way down was another matter!). It was great to take our time and not be surrounded by tourists left right and centre. The path was well marked and easy to follow with very well maintained steps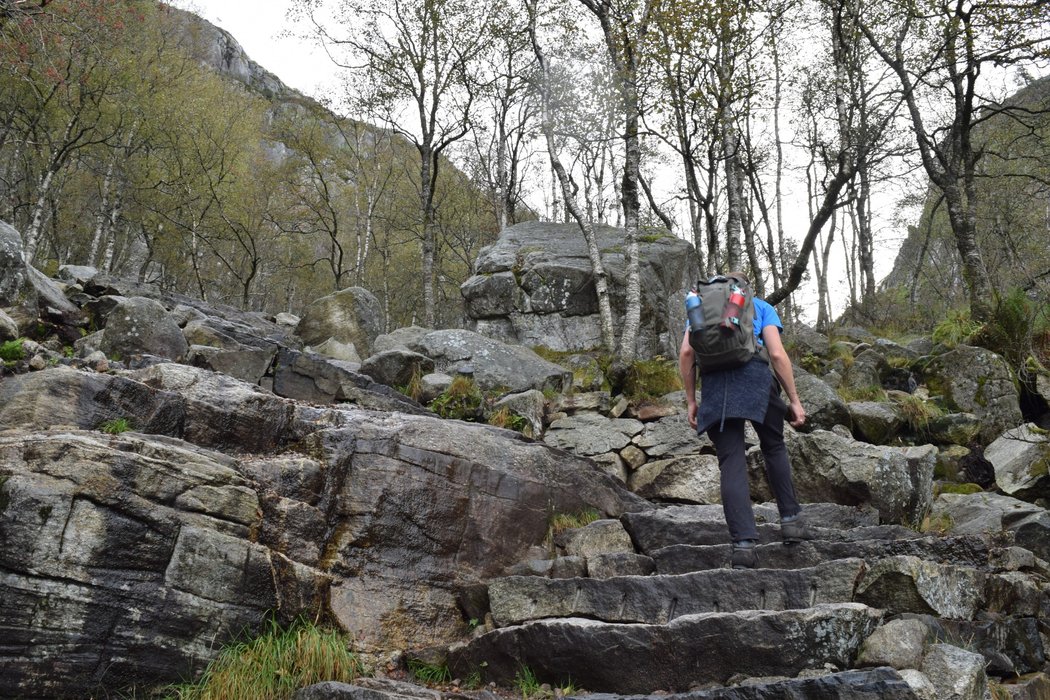 As this is a hike there is some inclines along the way, but compared to many of the hikes in Norway it was very easy and enjoyable. There are many places to stop along the way and have a quick rest or just soak in the incredible scenery. After hiking for nearly 2 hours you should reach the peak, and the incredible view that has become well known.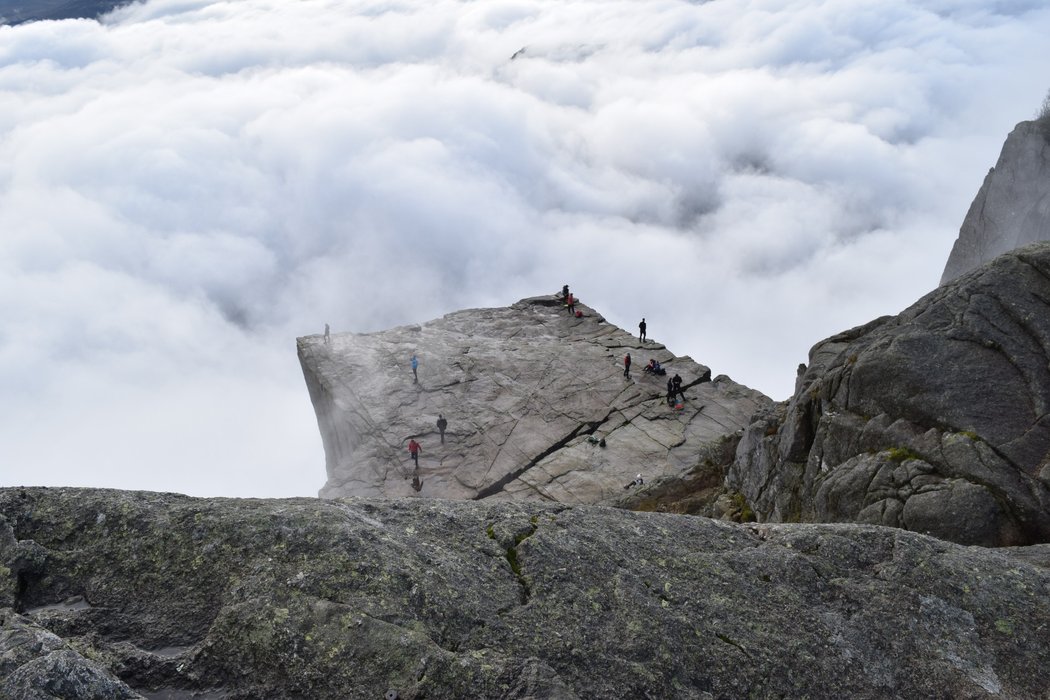 This is probably as quiet as you would ever see it at the top! As you can see we got hit by a few to many clouds which was a real disappointment! The forecast was for a few clouds but that wasn't too accurate. Best thing would be to do it on a completely clear morning.
Sadly I didn't get any pictures on the way down, well that I can find anyway.... anyway lets just say that the way down was not as enjoyable as the tour buses had arrived and it became very busy! Having to wait for 30 or more people to pass isn't that enjoyable.
Overall it is a great hike for those people of moderate fitness or better. Well worth it for the rewarding views along the way. The parking is 20 euros, but if you eat at the restaurant then the parking is free. The food was great, and so it pretty much ended up being free!
P.S my first time trying travel feed and I love it!