If you are after an amazing and (scary) drive winding through mountains with many switchbacks and hairpins then I highly recommend Trollstigen. This is part of route 63, one of the many scenic routes in Norway.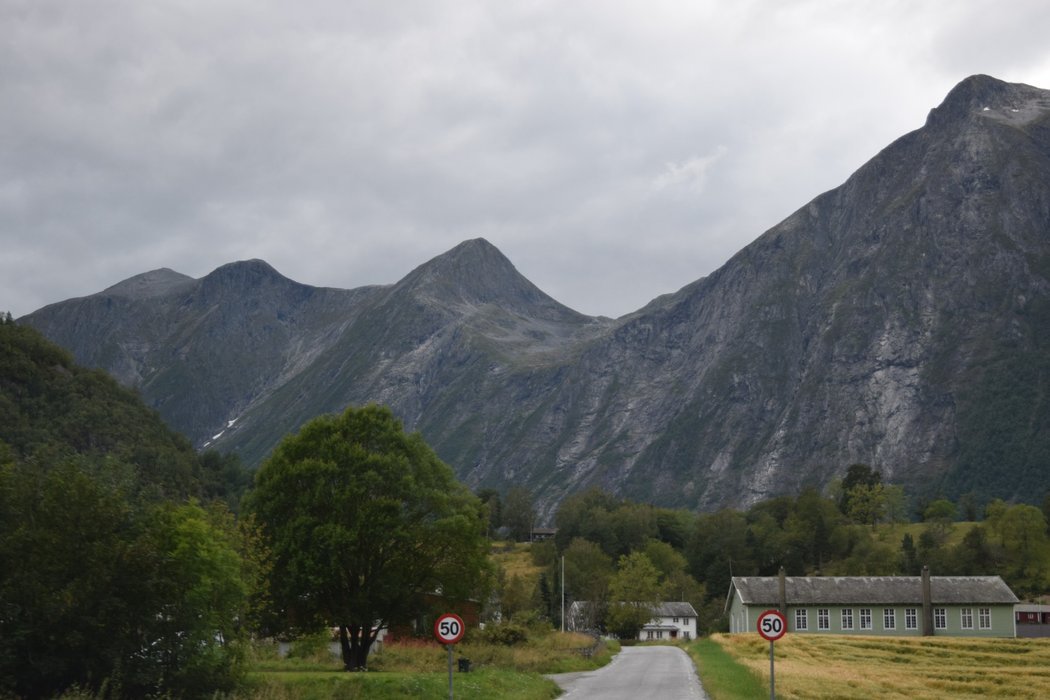 From the bottom of the mountain it doesn't look so daunting, but thinking that this is what you will be driving through gets the blood pumping pretty quickly! Probably a good place to stop and take a breath before you begin, as the ride up is windy, and intense!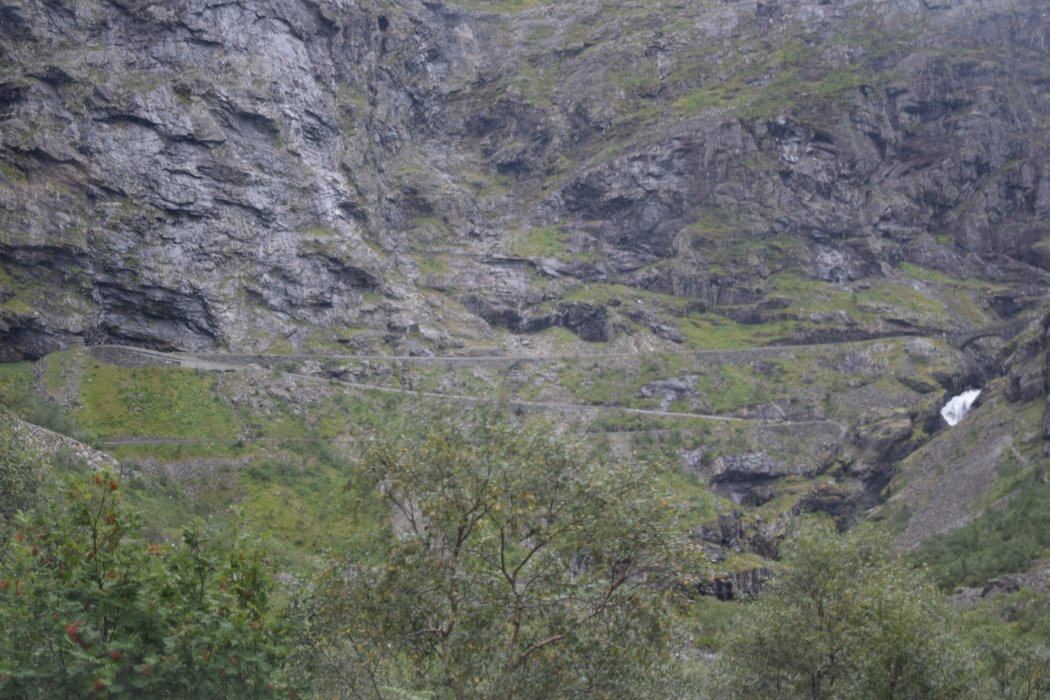 After a short drive from the bottom you are greeted with the view of the picture above, and can start to get an idea about what the drive might entail - apparently there are 11 hairpins in total!
Although there are a few of these mountain passes left in Norway, the majority of the roads are now connected with tunnels through mountains - some are very long!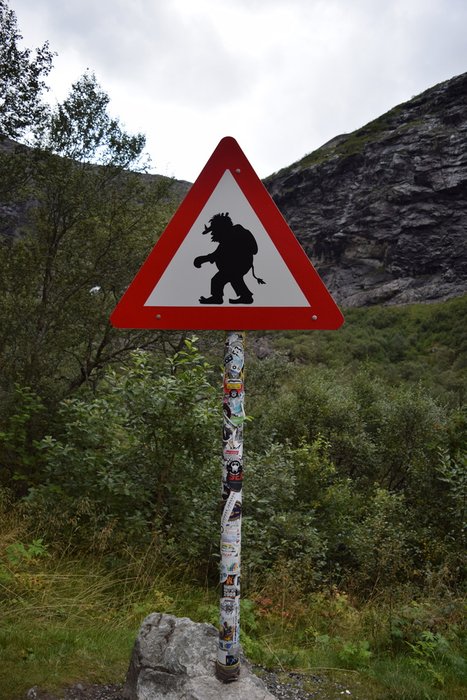 We came across this quirky sign along that way which was worth a photo - people in Norway have a thing about trolls - probably because there is so many mountains. We never did see any trolls during this visit to Norway, but maybe next time...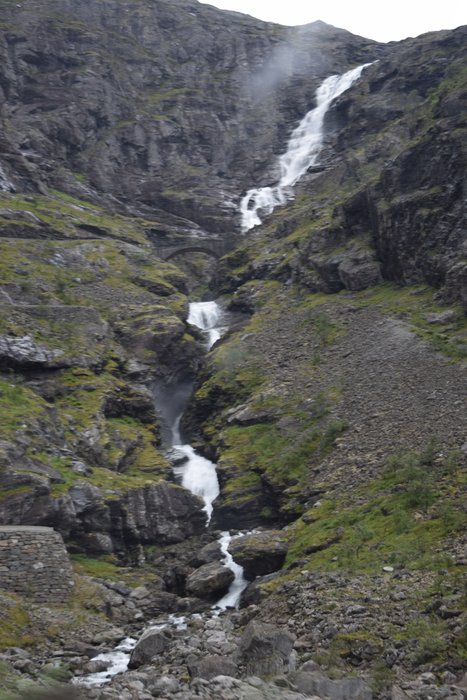 Anyway, back to the drive - after a couple of hairpins we were greeted with one of the most amazing waterfalls we have ever seen! This is a truly EPIC waterfall, and one of the most massive I have ever seen. I remember standing in amazement checking out the sheer size of this waterfall.
Luckily there was a space to stop to check it out, as stopping along this route isnt always easy (and probably not recommended)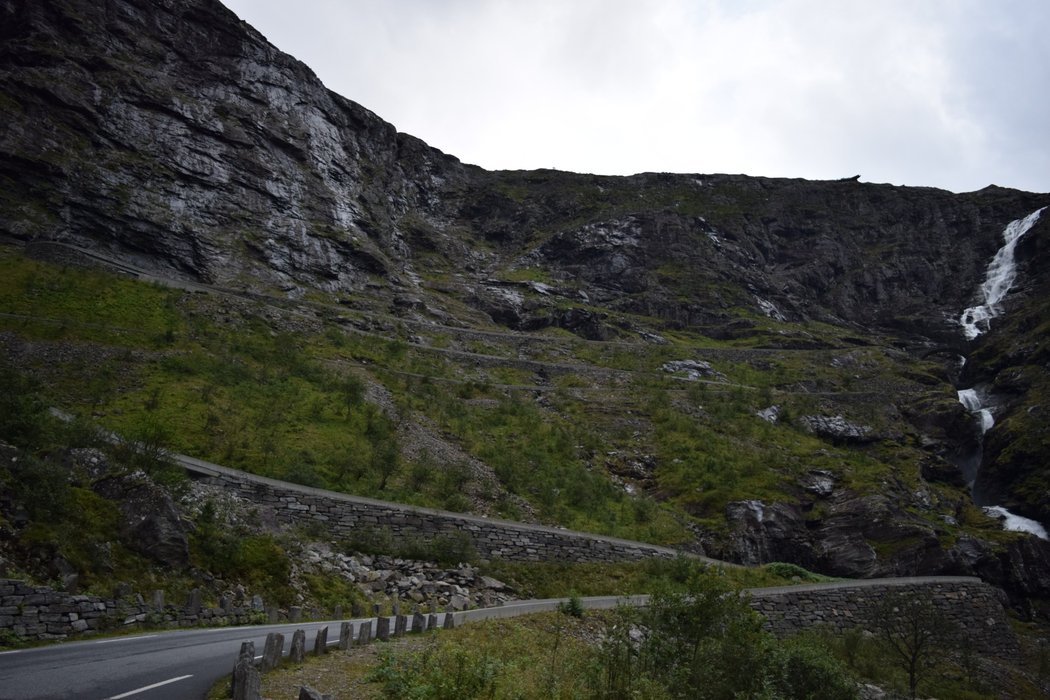 After the waterfall is where the real fun begins, as there are many hairpins. Although there are barriers on the edge it is still pretty scary (I was the passenger) as looking out you can pretty much see directly down the mountain.
It is incredible that people come up and down here in there motor homes, as I feel the road wouldn't fit 2 motor homes. At times we had to reverse into a gap to let others through.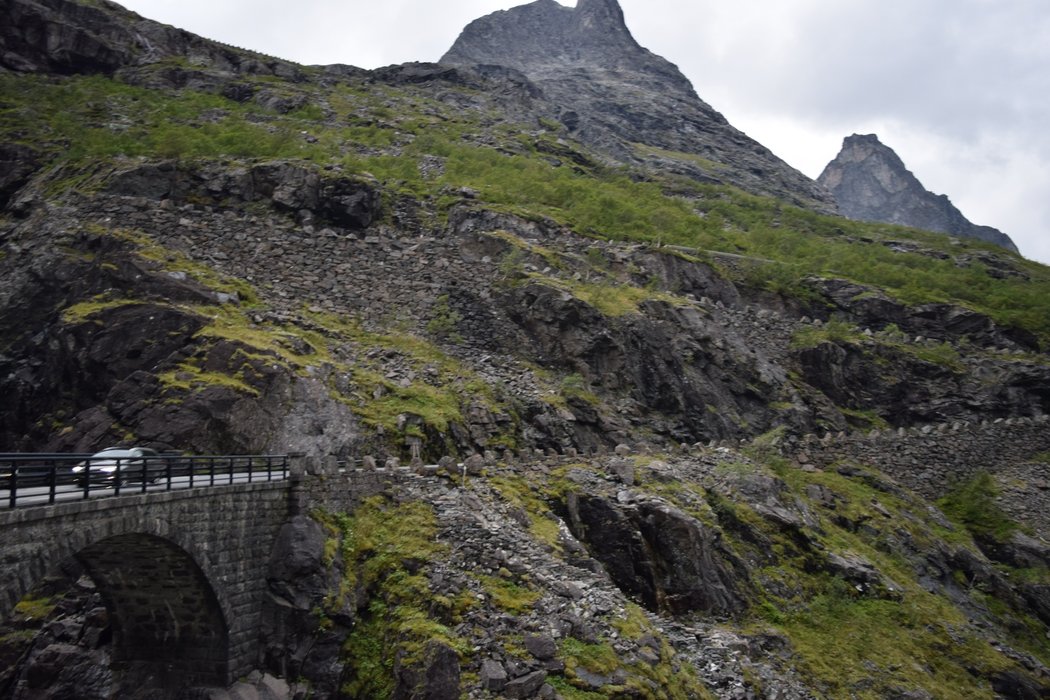 We went nearer to the end of the afternoon and it wasnt very busy. I would reccomend this unless you are a daredevil. Your buses come up and down here all day long!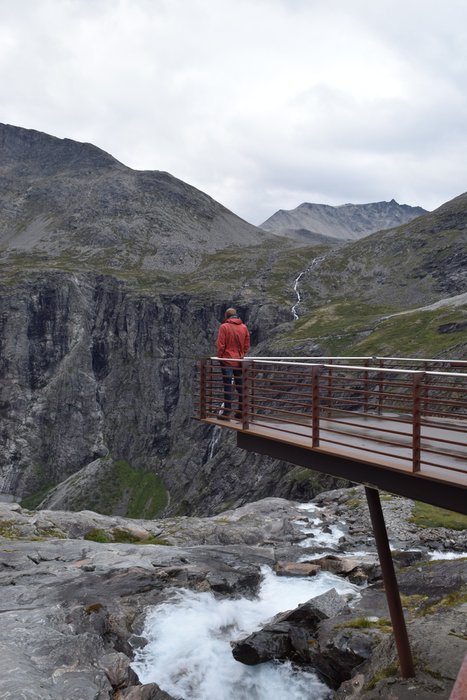 Once we had completed the climb we were met by one of the most amazing views of mountains (and the roads we had just driven!). There is an amazing lookout which gives some panoramic views of the surrounding area. Breathtaking!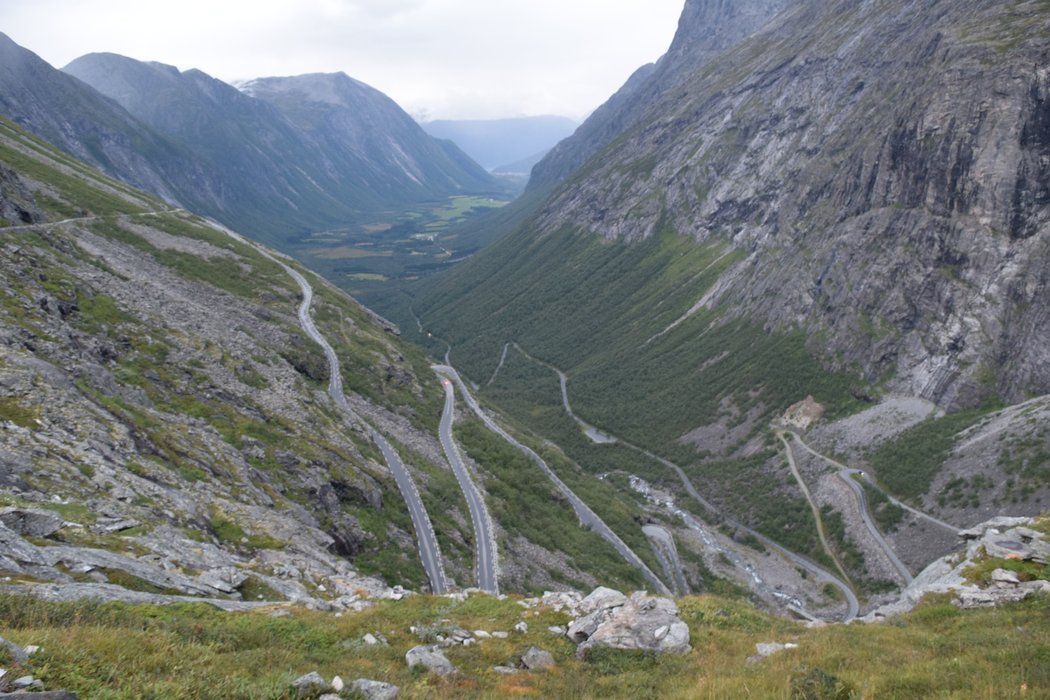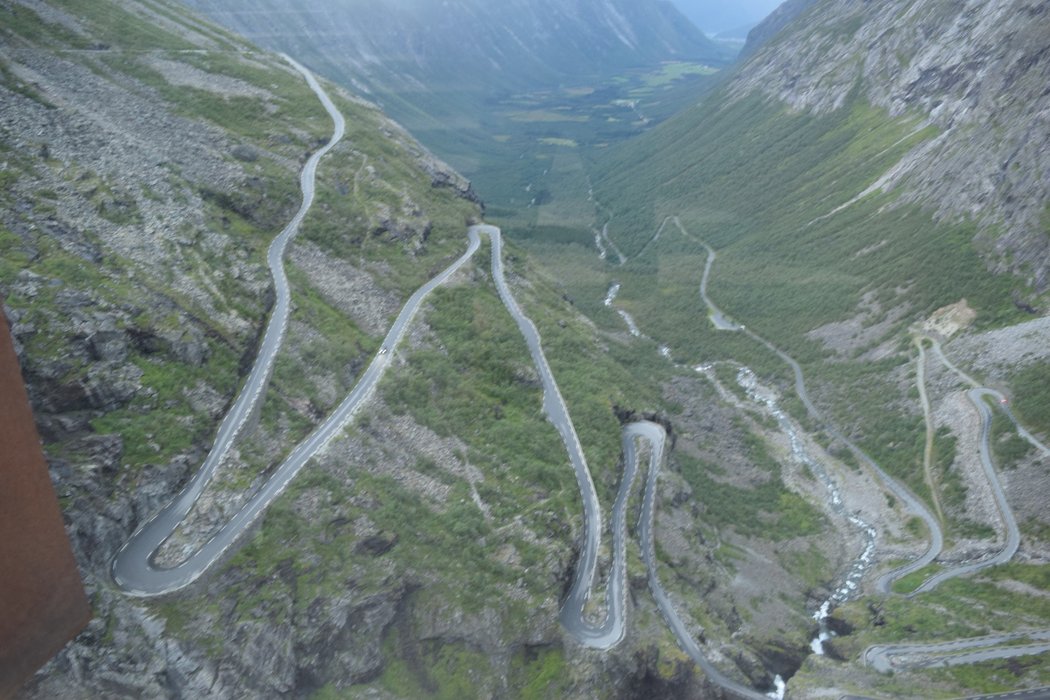 Overall driving Trollstigen (Route 63) was amazing and something like out of Topgear - although I am sure we drove it alot slower and more cautiously...
All photos taken by me!