Lake Obersee is in the south of Germany, offering up some of the most stunning lake and mountainside views I have ever seen. Lake Obersee is very secluded, and access is via a ferry starting at Schönau am Königssee. Schönau am Königssee is a great place to to start the day, as it is the entrance to lake Königssee and a great place for a swim!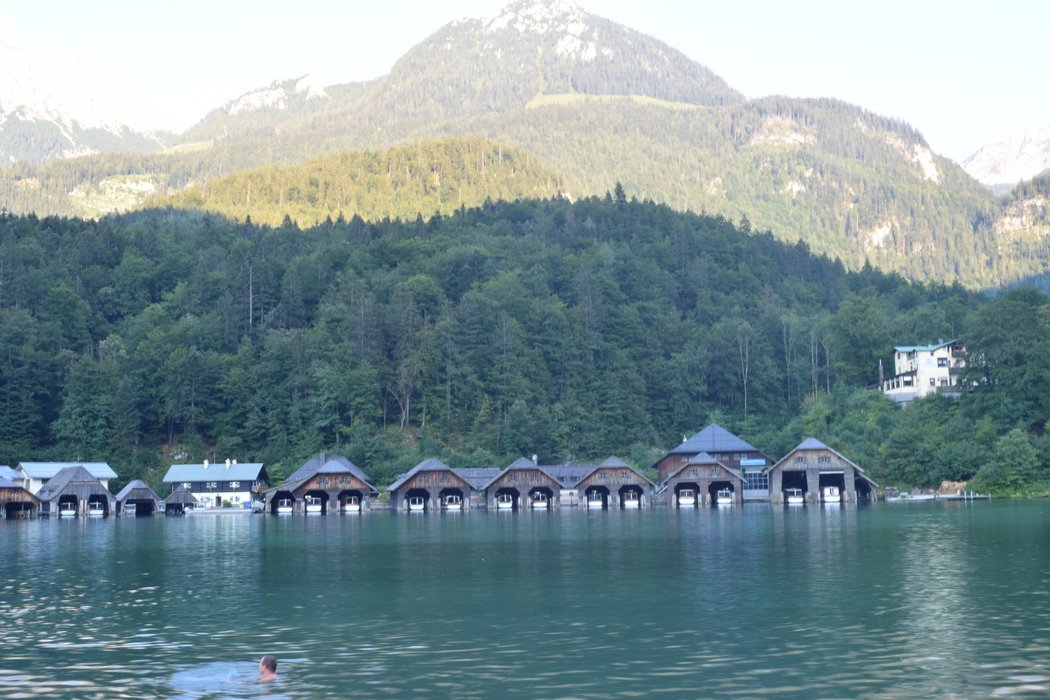 The views from Königssee lake are stunning with the mountains as a backdrop. We went there in the morning and it was fairly busy with people swimming and enjoying themselves. We were there in the peak of summer so it would be expected to be busy. The water was moderately cold, but enough to cool us down from the hot European sun!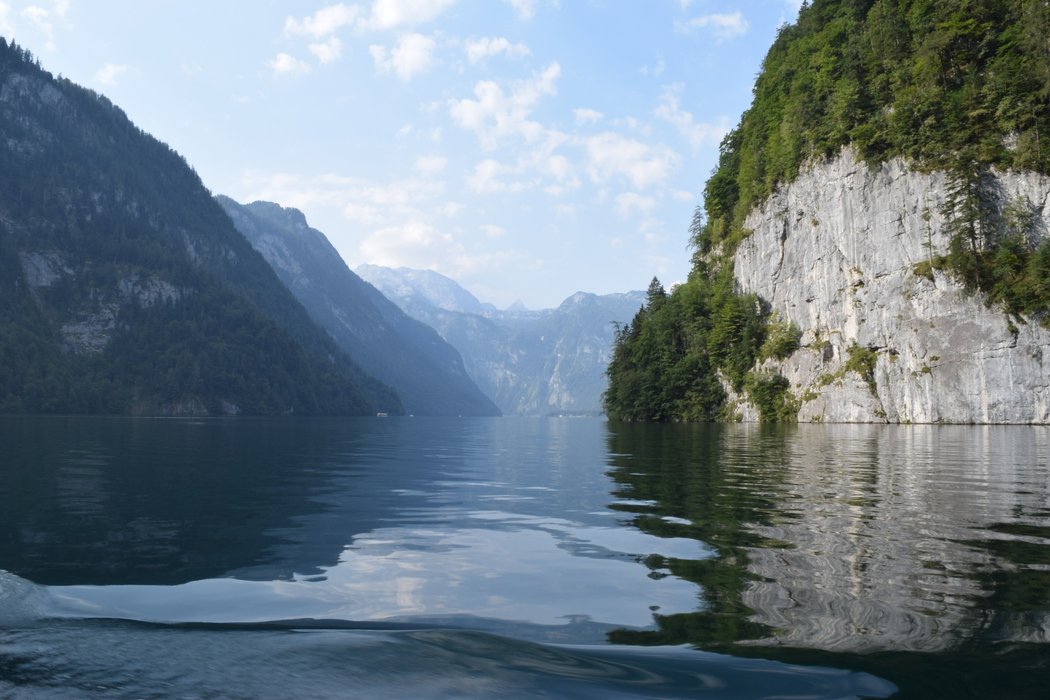 From lake Königssee there is a ferry ride to get to lake Obersee, which takes around 30 minutes and offers up some stunning views along the way. I was in awe at the beauty - the water was so clear that I felt like diving off the ferry for a quick dip. The alps on each side create some jaw dropping scenery, and we even saw a couple of HUGE waterfalls along the way.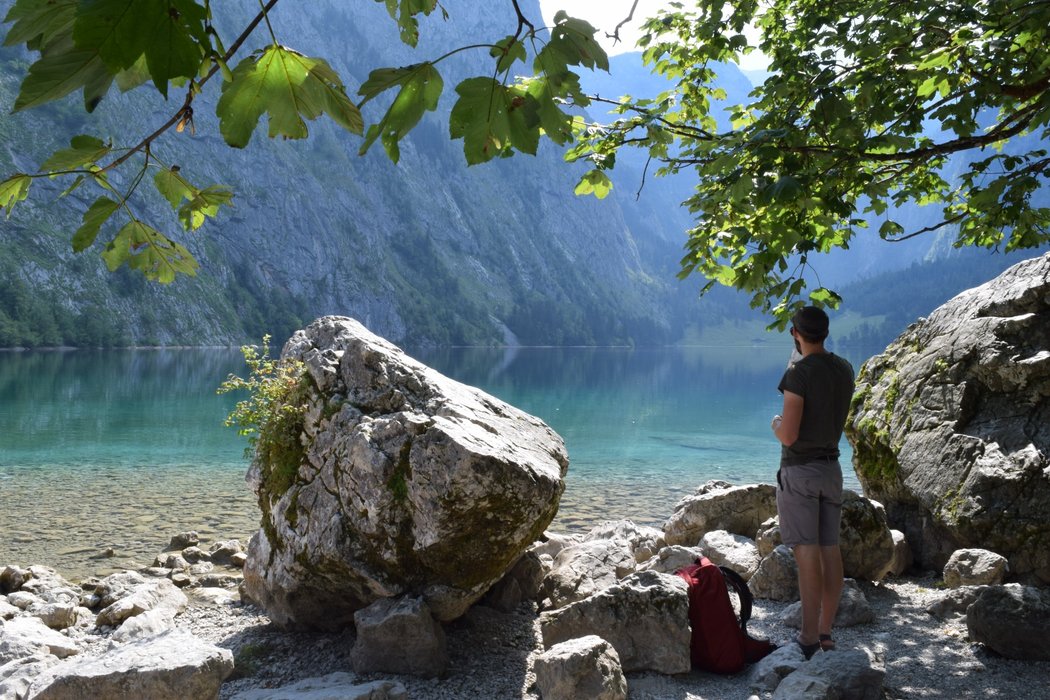 Once the ferry has docked there is still a small hike to get to lake Obersee for a well deserved swim (dont worry its only a short hike and isn't to challenging!). The hike is only about 20 minutes, and is very easy with only one small uphill trek. A lot of the hike is shaded under trees which is great on a hot day.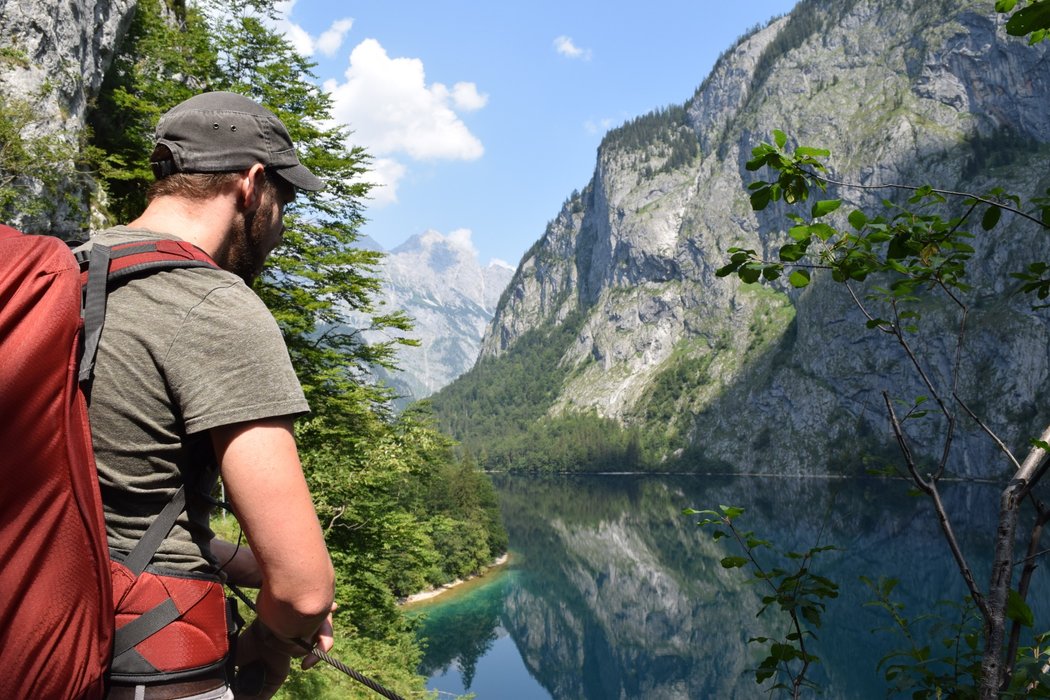 Although it was suggested it would take 20 minutes, it took us a lot longer, as we kept stopping to take in the view. It was one of the more photogenic places we have been. If you are planning to go make sure it is going to be a sunny day, as the suns reflection on the lake is truly amazing.
Once we made it to Lake Obersee it was straight in for a well deserved swim! The water was amazing, and seemed like a perfect temperature. As you can see the water was very clean. The surrounding mountains made for a very scenic swim. There were a few people around, but it wasn't as crowded as I would have expected for such a hot sunny day.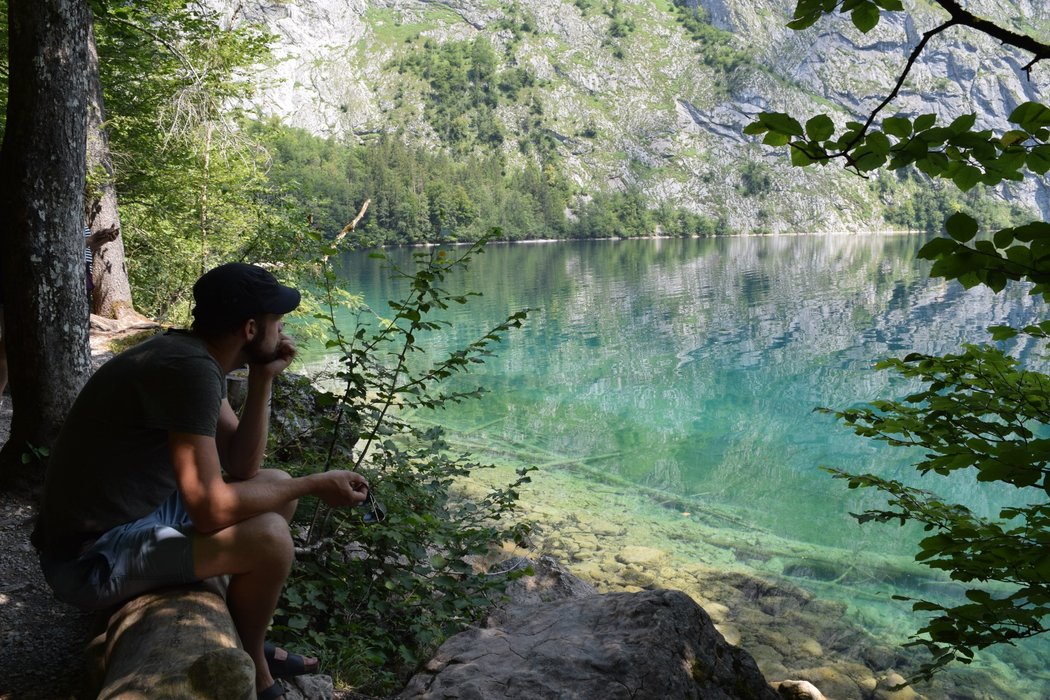 After soaking, swimming and exploring it was time to head back again. I think after the swim I had forgotten how amazing the surrounding area was, and stopped again several times on the walk back to soak in the view before heading back to Schönau am Königssee.
Lake Obersee was one of the places I felt sad to leave, and loved every minute of! Taking the ferry ride there was extra special, and made it feel more secluded and special.
If nature is your thing then I would highly recommend visiting Lake Obersee!