Zaanse Schans is a beautiful and picturesque Dutch town which is located half an hour from Amsterdam - well worth a day trip if you are heading to Amsterdam. Zaanse Schans is full of all things Dutch, from canals and windmills to gouda and clogs. Although it is a fairly small place there is alot to see and do, and I would recommend setting aside half a day to wander around and enjoy Zaanse Schans.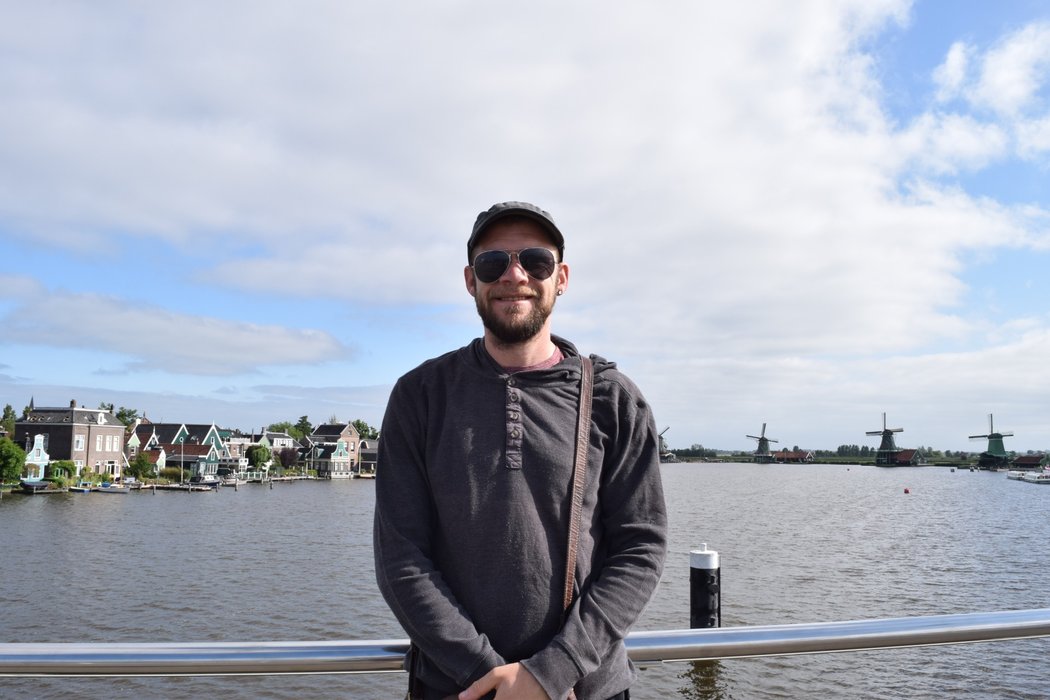 From a distance one of the first things I noticed was all the windmills - an iconic and unique piece of Dutch architecture. I didn't make an official count, but it seems as though there were at least a dozen windmills here. The windmills are used for a number of different functions - there is a sawmill, oilmill and even a mustardmill. Some are still functioning, and it is possible to visit the inside to see more about how they work and function.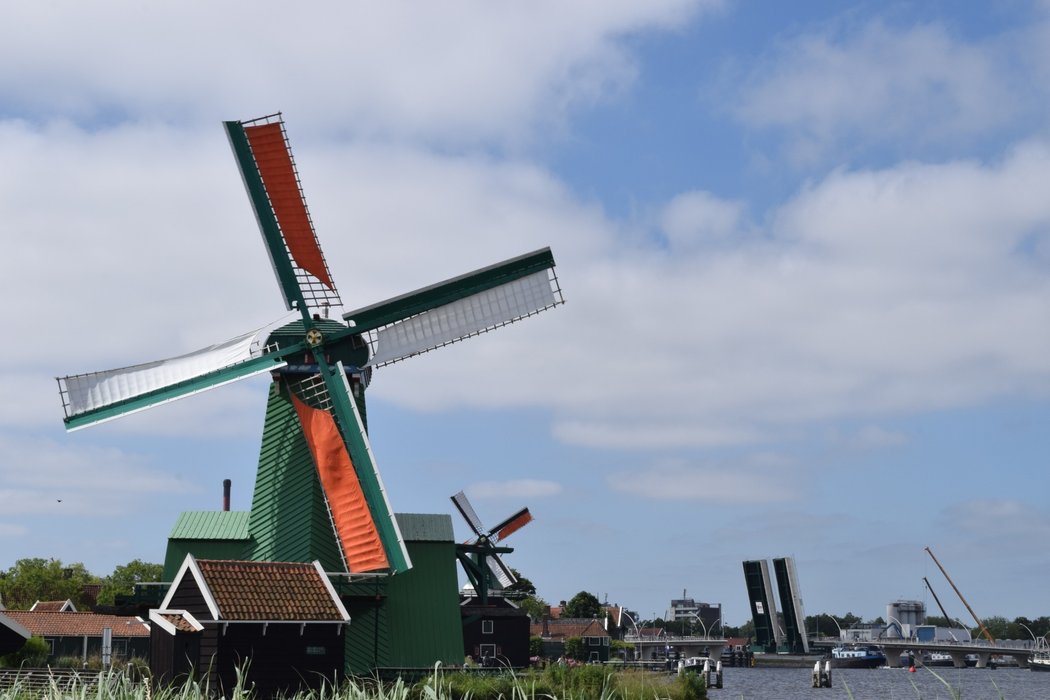 One of the first stops for the day was the clog store. If you arent aware, clogs are wooden shoes which were traditionally used as protective footwear. Over time clogs have become a unique part of Dutch culture.
The store was well set out, and provided a nice history of clogs, and also some information about how they are made.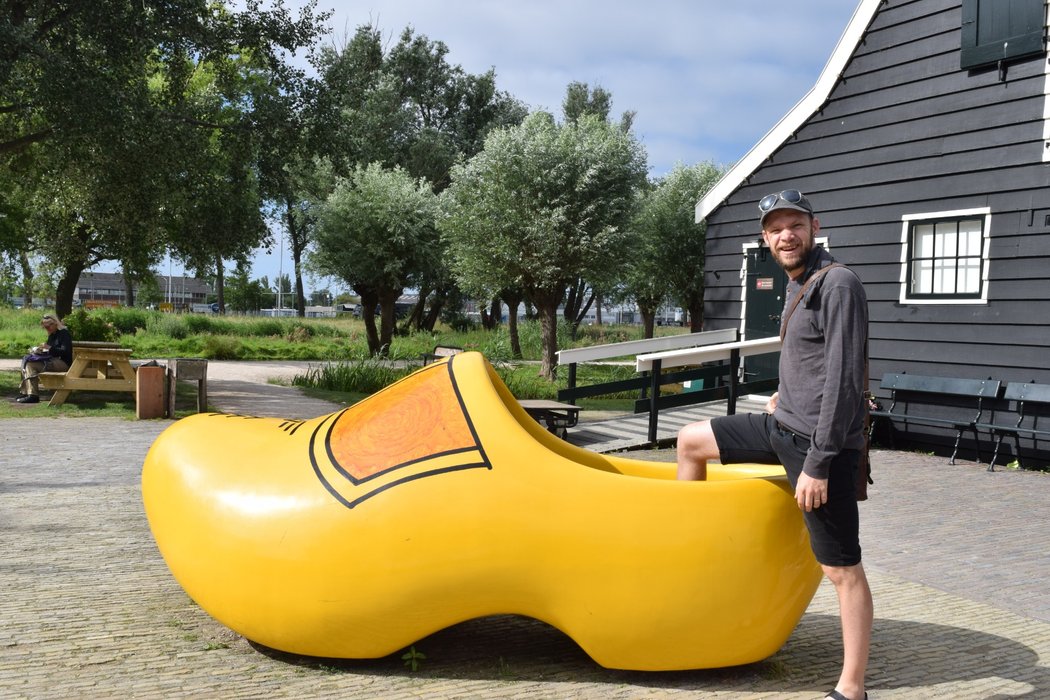 What was great about the clog store was that they had a workshop where they showed some of the process of how the clogs were made. I thought this was cool and I learned a lot! I would have never imagined so much time and work went into making wooden shoes.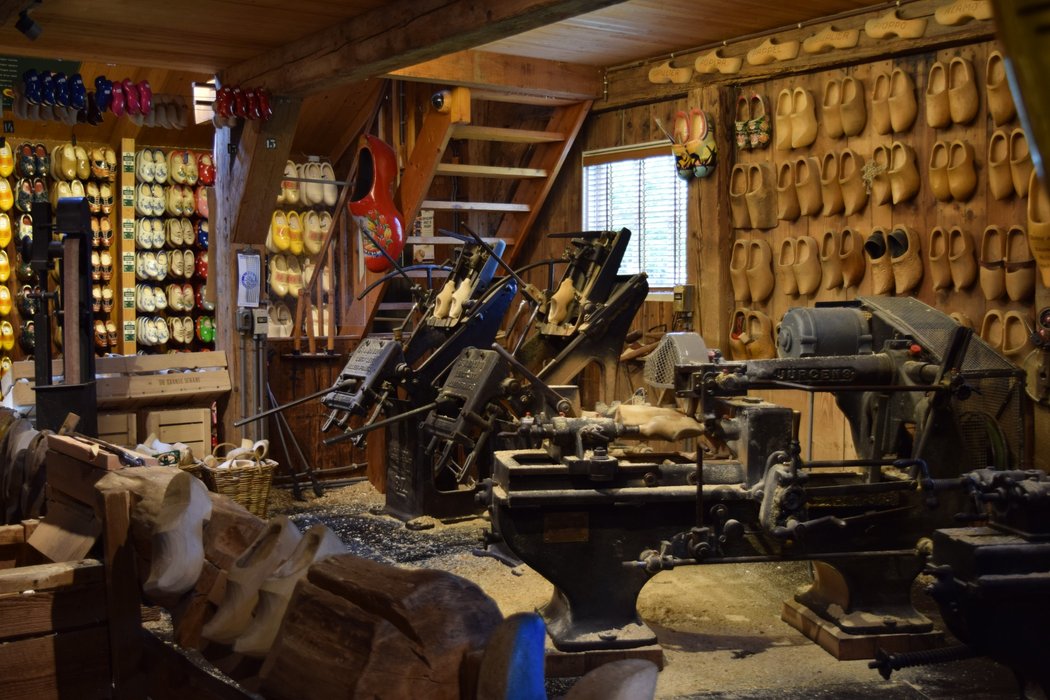 As you will see below, clogs really do come in every shape and size! Although we didn't buy any clogs it was great to see how this iconic piece of Dutch culture is made.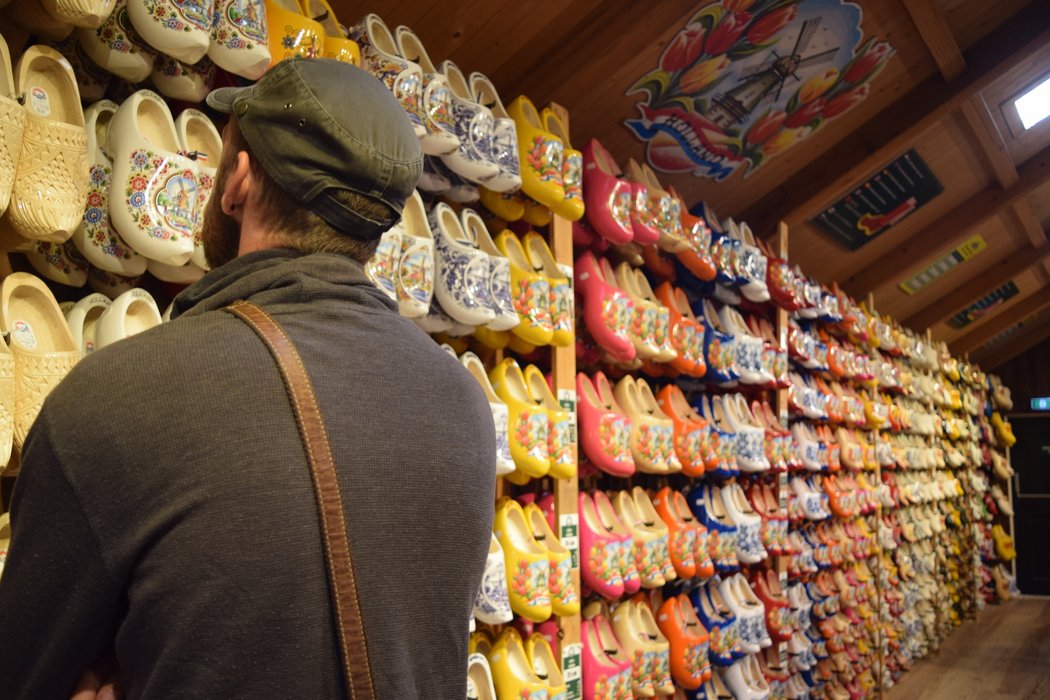 The next stop of the day was to the cheese store. Wow do the Dutch know how to make cheese! Infact Gouda was created in The Netherlands. The great thing about the cheese store is that there were samples of nearly every type of cheese that was being sold! There were some really imaginative and create flavors.
Again we were lucky to be able to attend a workshop were it was explained to us how Gouda was made along with a demonstration.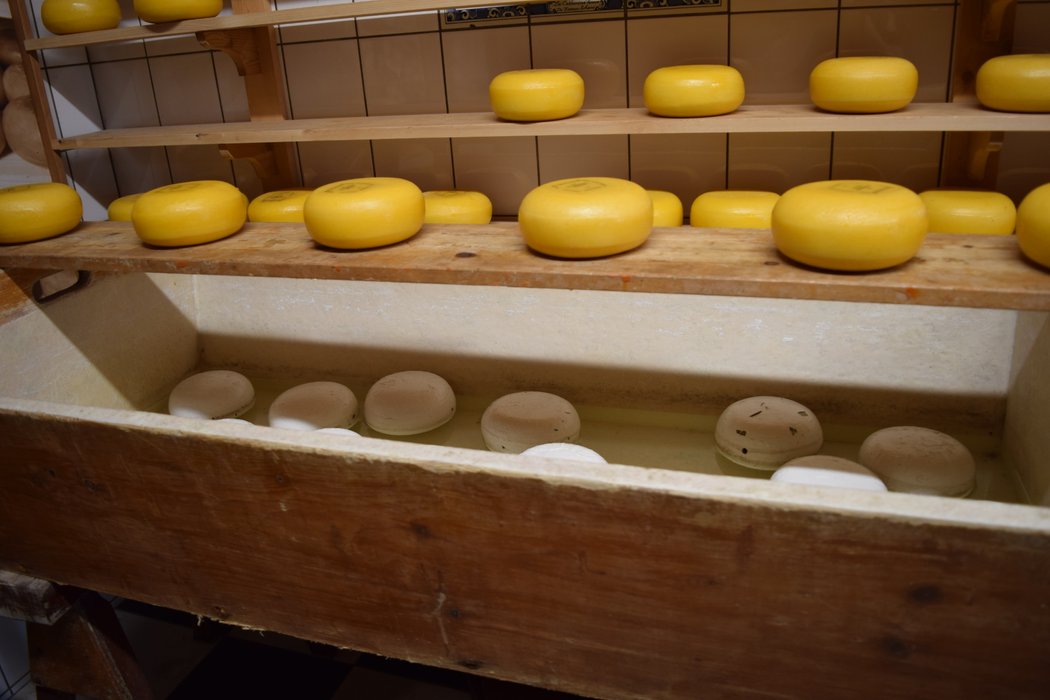 Overall Zaanse Schans was a fantastic place to visit, and one I would highly recommend if you are visiting and have an extra day free. The canals make it seem like a mini Amsterdam, while the windmills, stores and architecture give it a unique taste. It was a surprisingly busy place with many tourists about, so if you want good photos then it might be best to arrive a little early.