Hello dear Steemians and Travelers!


In today's travel blog I will write about Mısır Çarşısı (meaning Egyptian Bazaar) in Istanbul that I visited during my trip to Turkey at the beginning of the week.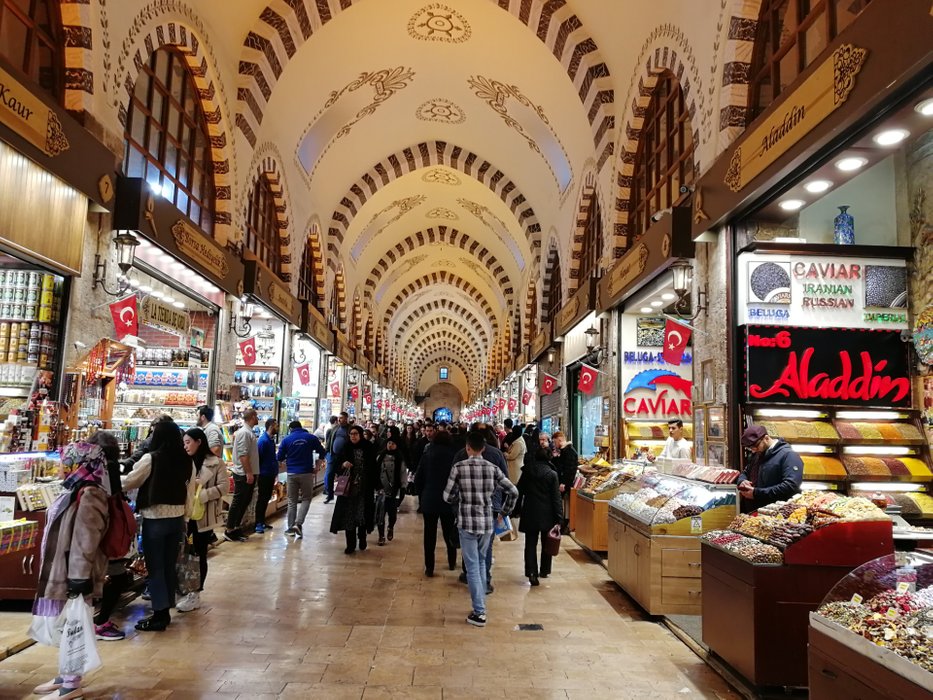 The market is also known as the
Spice Bazaar
.
The Egyptian Spice Bazaar is located in Eminönü quarter of the Fatih district in Istanbul that is quite lively area with many coffee shops and confectioneries: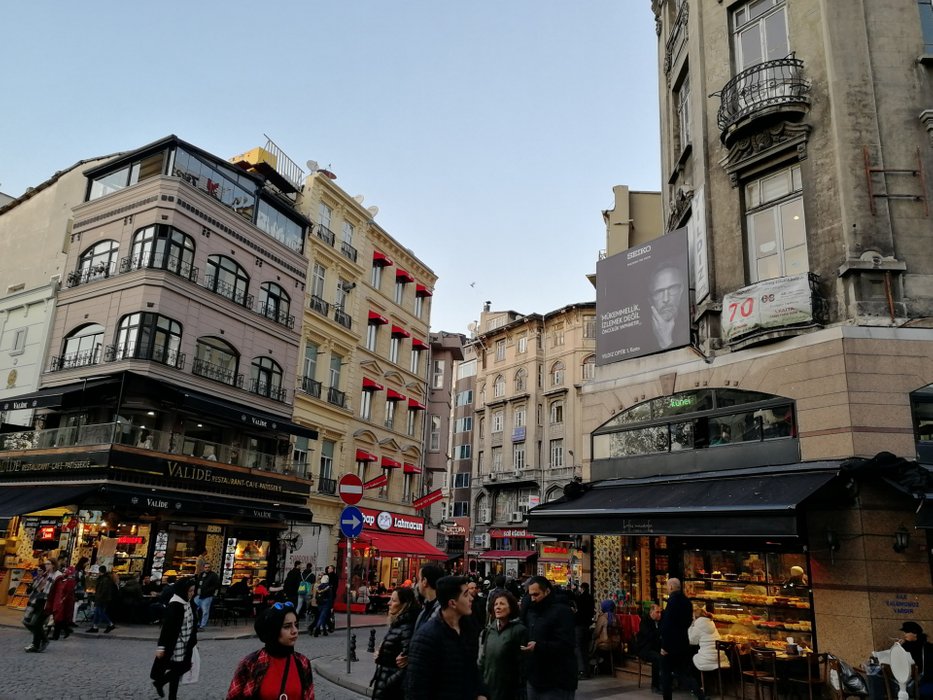 Also the market is within a walking distance from the Golden Horn: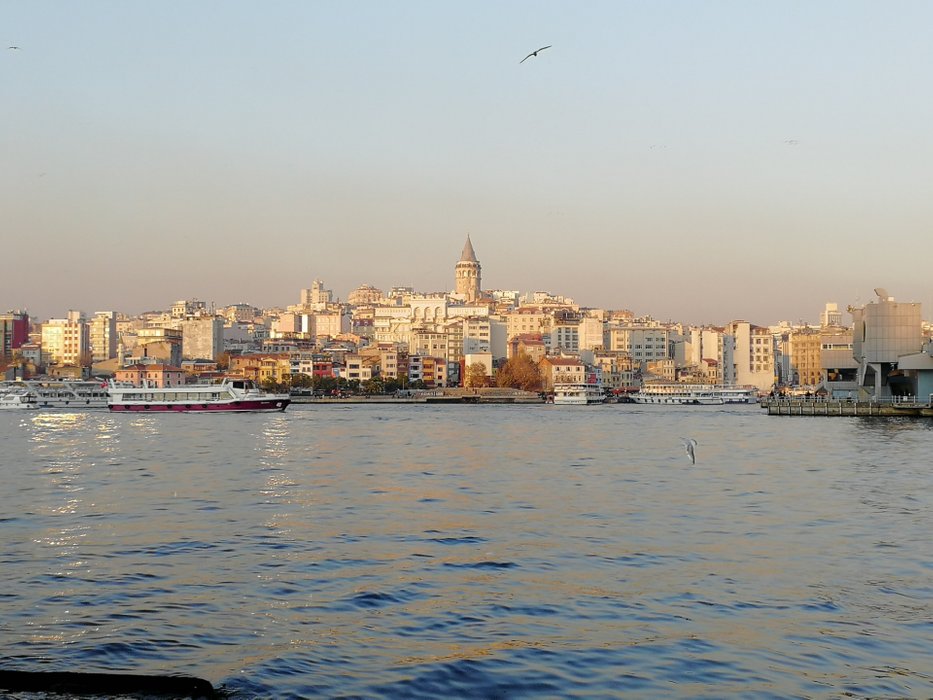 ... and just next to the Galata Bridge: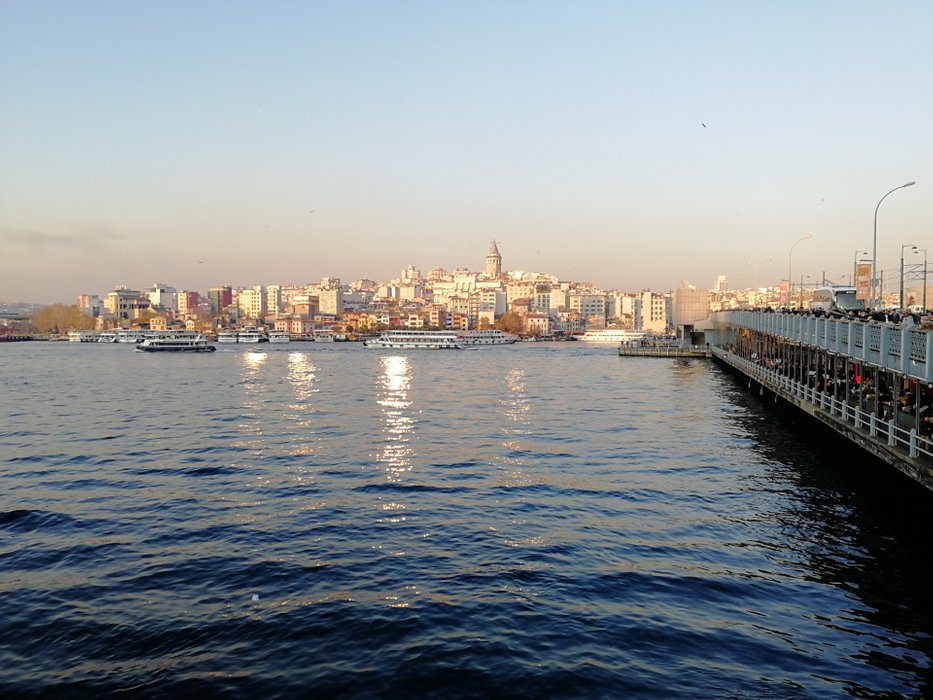 That's one of the main gates of the Egyptian Spice Bazaar: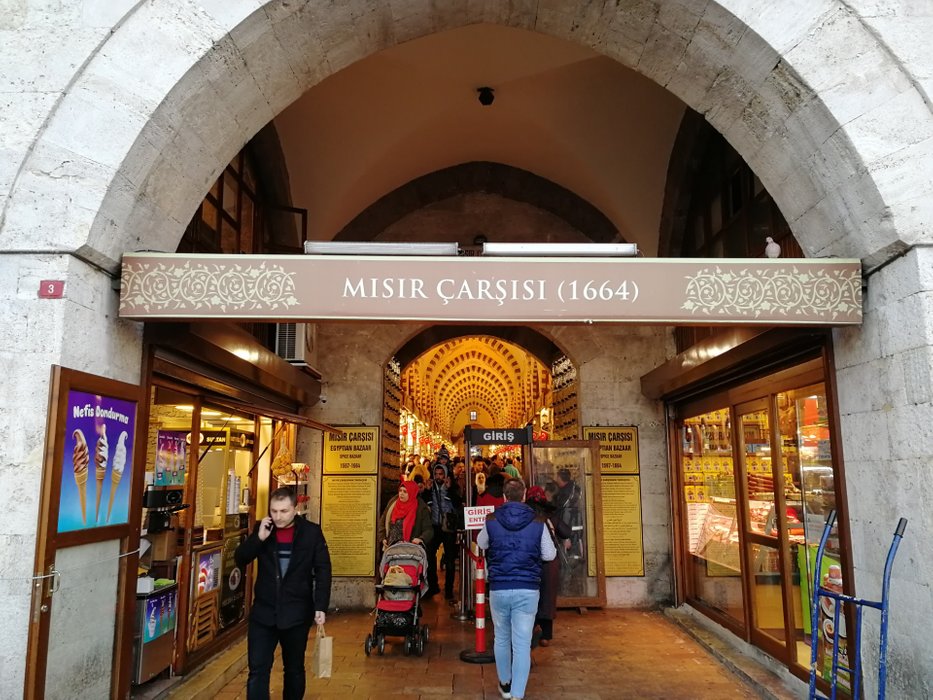 As you see in the picture above the market was built in 1664.
This is how the market looks like inside: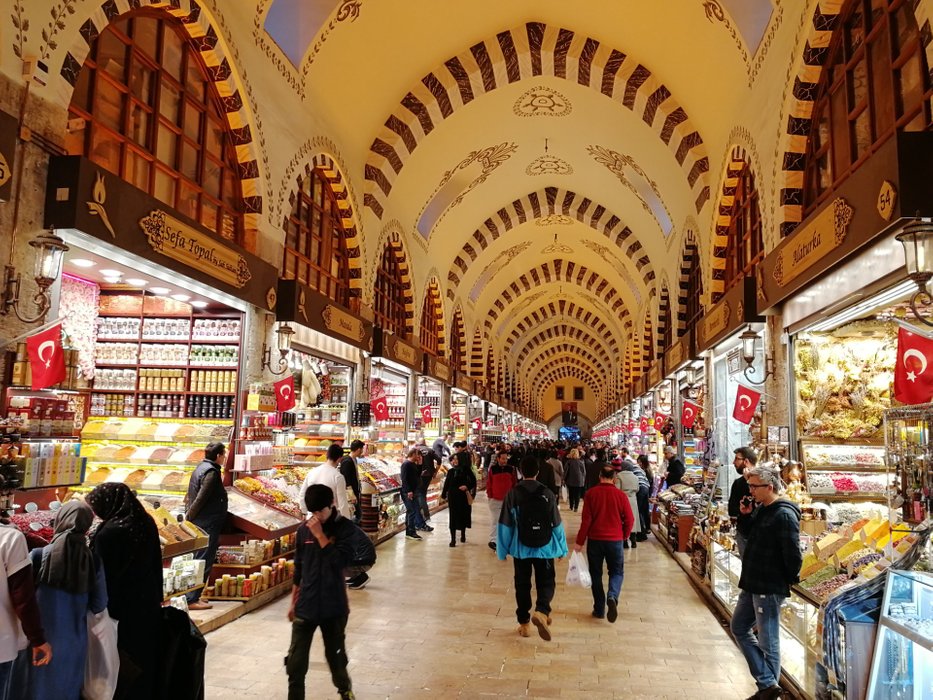 The top is really very beautifully decorated: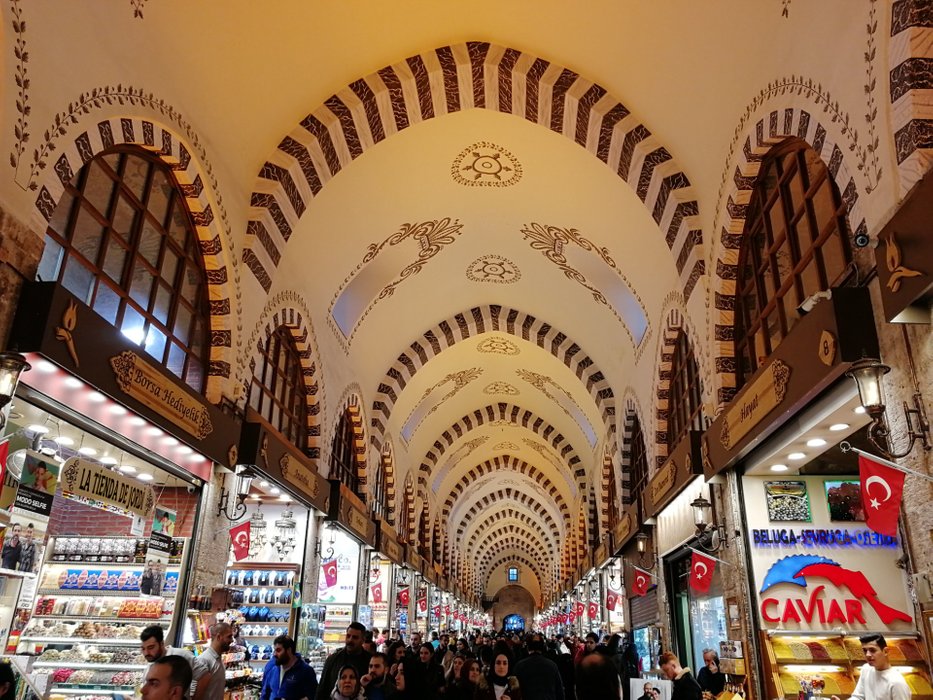 ---
Now let me share a little bit of information about the market, according to Wikipedia:
Spice Bazaar has a total of 85 shops selling spices, Turkish delight and other sweets, jewelry, souvenirs, and dried fruits and nuts.
---
All shops in the market are so beautiful, neat and well-arranged. For example, this is a picture of some jewelry shops: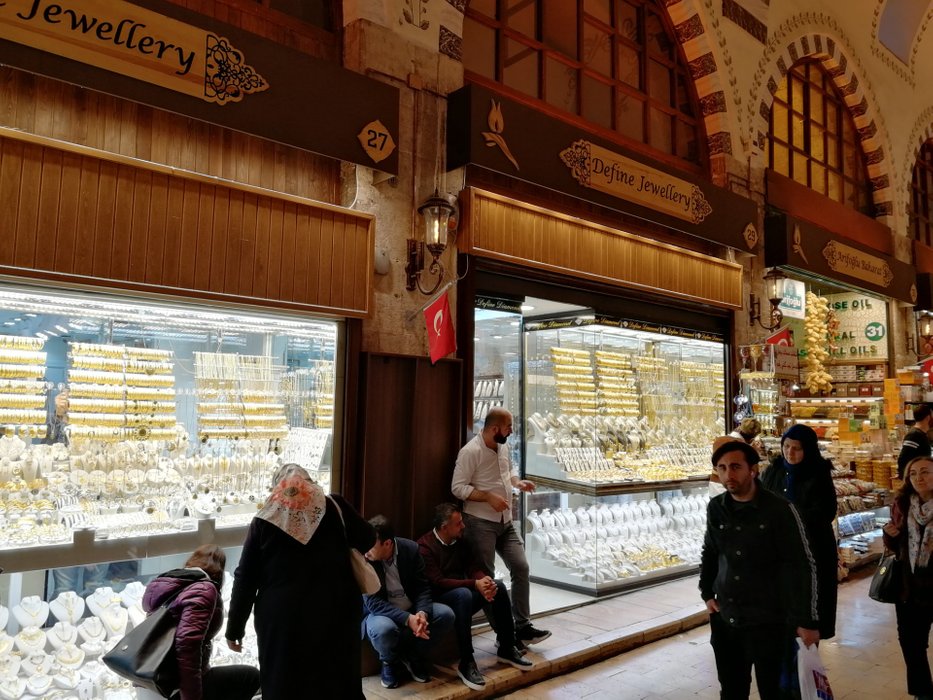 There are many shops for souvenirs: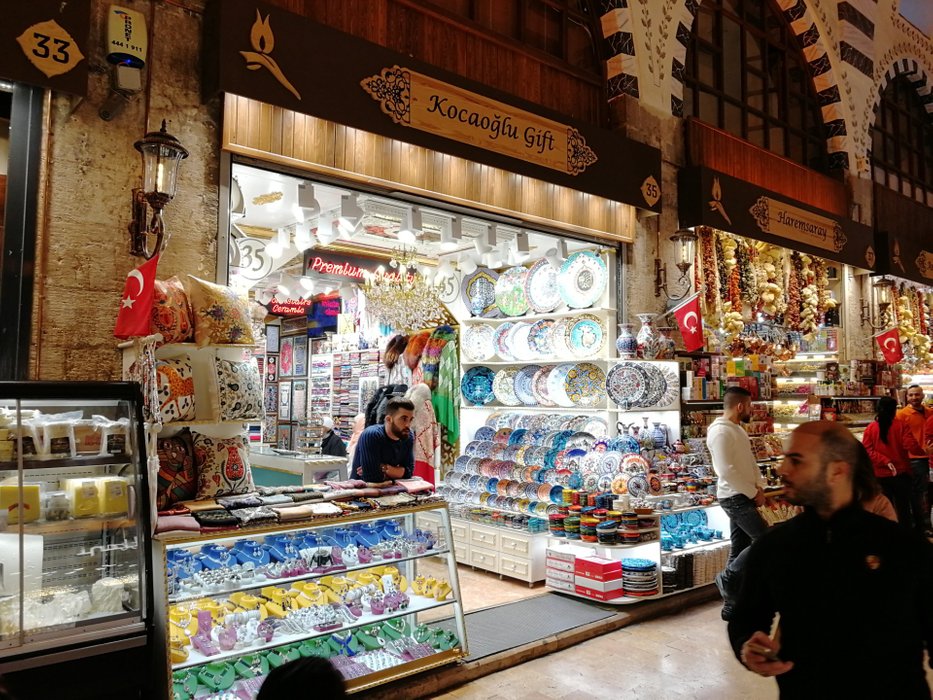 Also, there are a lot of Turkish delight shops, which sell locums, baklava, etc.: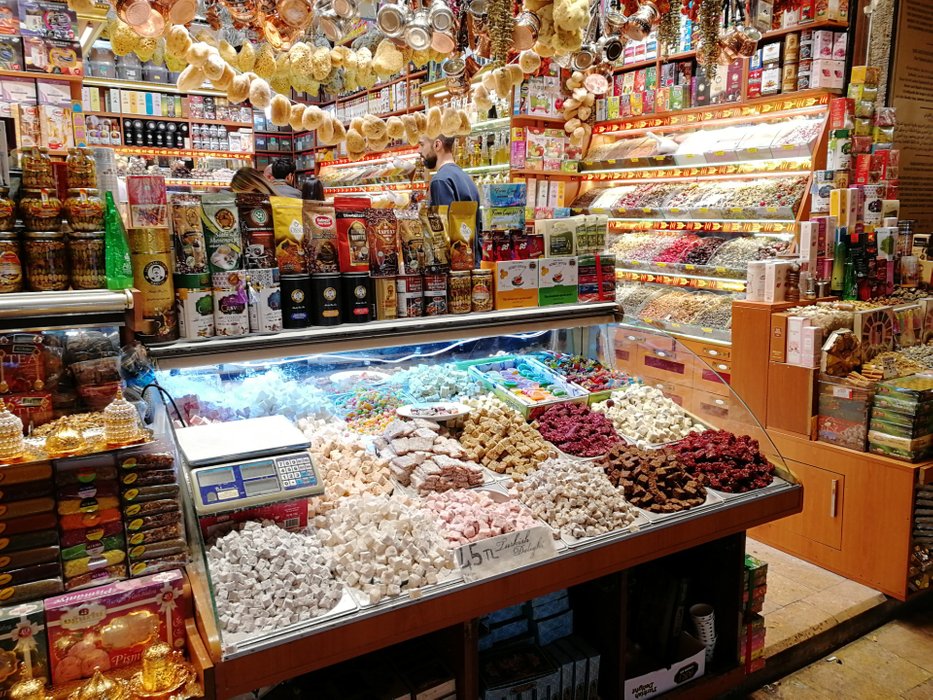 And, of course, the spice shops: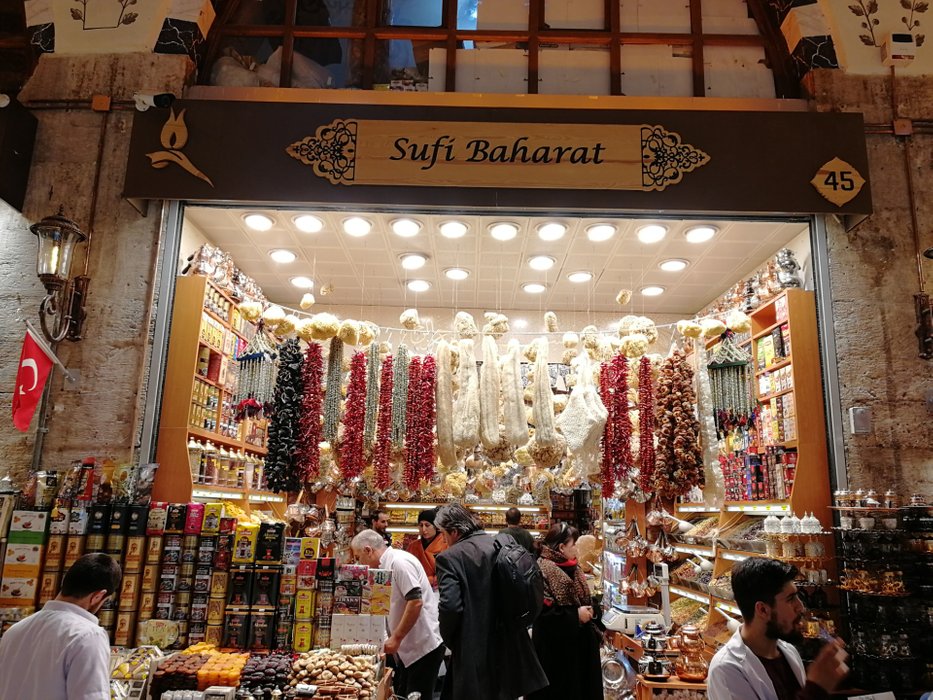 The atmosphere in the market is really amazing!
And this is how the market looks like outside: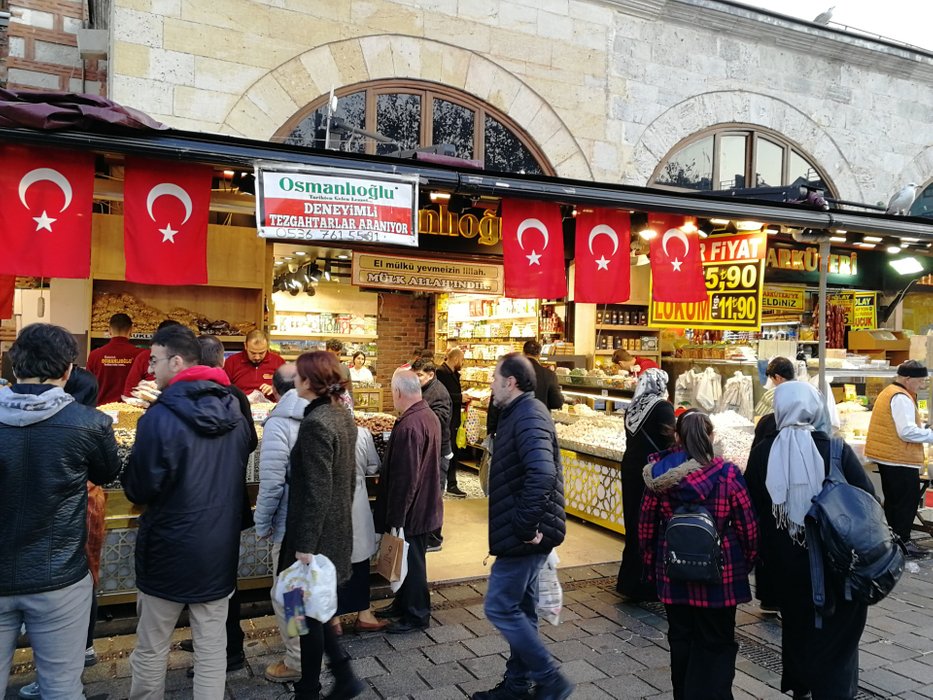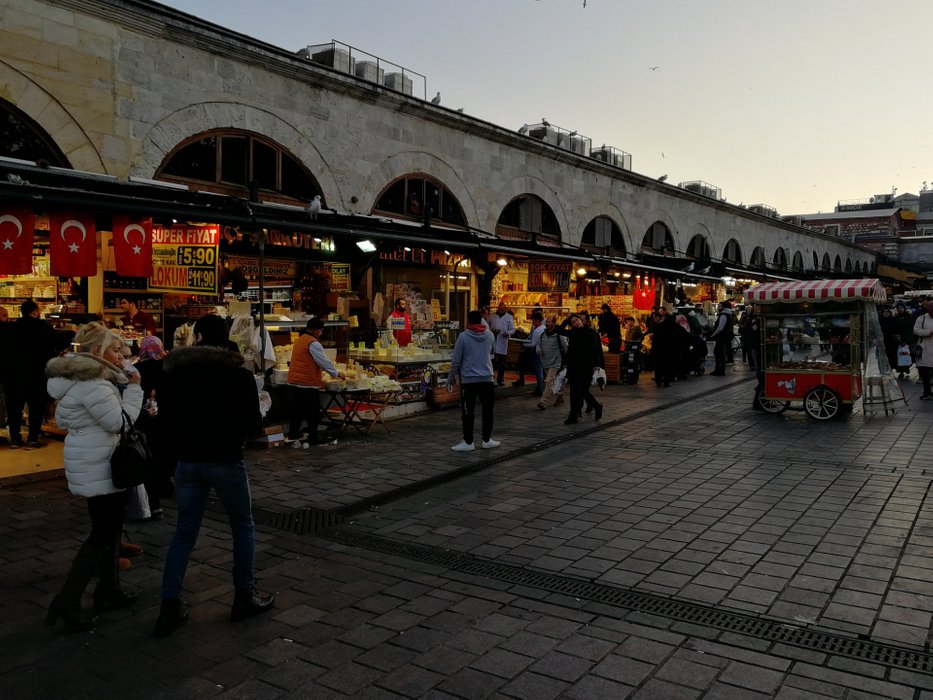 Next to the market is Yeni Cami (New Mosque):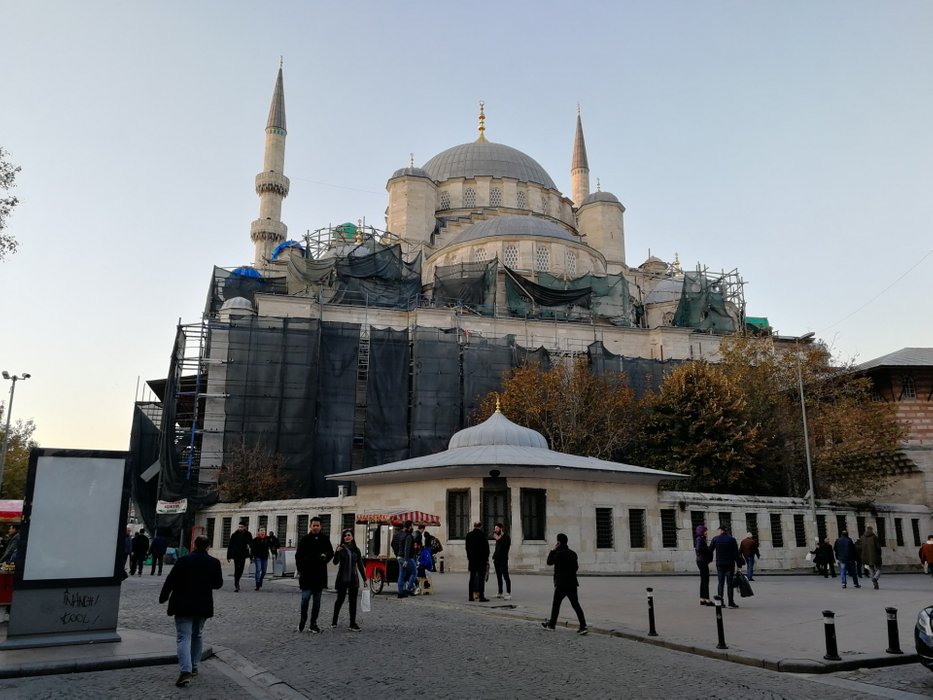 According to Wikipedia:
The building of the Egyptian Spice Bazaar itself is part of the külliye (complex) of the New Mosque. The revenues obtained from the rented shops inside the bazaar building were used for the upkeeping of the mosque.
And between the Egyptian Spice Bazaar and Yeni Cami is Yeni Cami Meydani (New Mosque Square):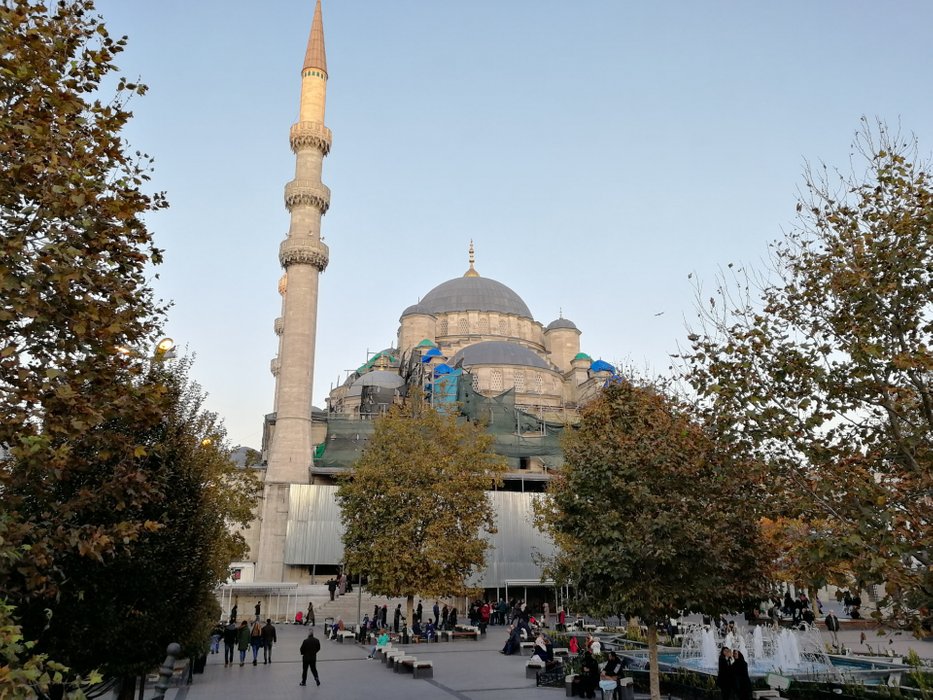 On the square next to one of the gates to the market there are two statues like this one: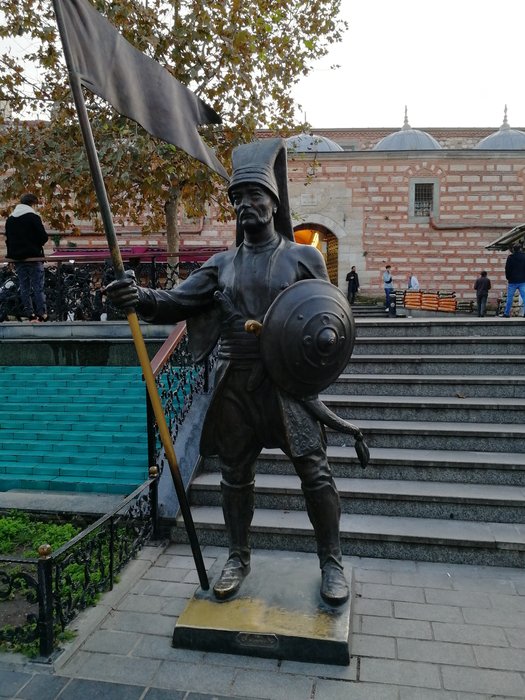 If being in Istanbul it is definitely worth visiting this beautiful market - Egyptian Spice Bazaar.
---
That's it for now! Thank you for stopping by and reading! Hope you enjoyed my travel blog.