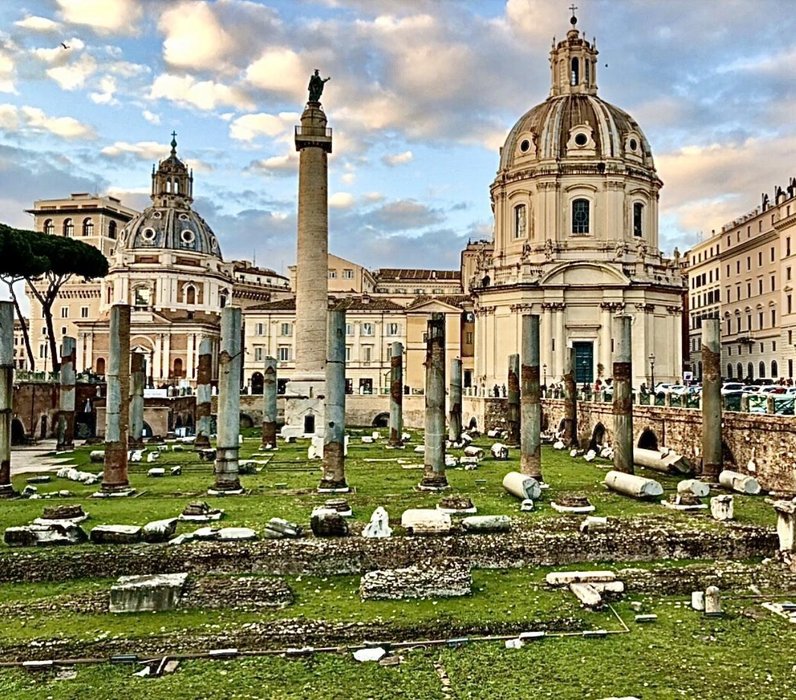 Surrounding Rome is the third century constructed Aurelian Walls—a 52 foot tall by 11 feet thick, concrete and brick design that extends 12 miles, originally built to protect the 3,500 acre settlement of Italy known as The Roman Emipre. Inside the walls is astonishing, I can think of a several words to describe it. Strategically placed and showing their presence on what seems like every street corner, around the clock, are highly armed military personnel sworn to protect their city and each of the historical structures you're about to see.
Since arriving in Rome, I've been the tourist obstructing the foot path of local Italians, there's #history and beauty everywhere you look—everything is a picture worthy scene. It isn't what to photograph or when, it isn't even whether or not the frame is in focus, the biggest challenge is capturing all of it. Having been here nearly three weeks, I've come to the conclusion a month isn't enough time, I don't even think a year would suffice, there's just too much going on.
The cover image alone, Trajan's Column, has more than 1,900 years of history, built on top of what remains from the original Roman Forum. To the right of Trajan's Column is the church of Santissimo Nome di Maria and to the left is Santa Maria di Loreto, another church, both were constructed in the mid-18th century and that's just one of the 79 photos you're about to see.
In this first series of photos is a second view of what remains from the Roman Forum, just from a different perspective, two shots of the still standing Aurelian Walls, and two photos of the military personnel positioned on nearly every street corner. Before I get into the next series of photos is another church I pictured while venturing the city. Though I can't recall the name of it (there's just too many to keep track of), it earned its own mini-series in this article. Just as I snapped the photo, a flock of birds began swarming overhead so I snapped several more photos from the same view. Mapping out the images of this article, researching their names and historical significance, is proving to be challenging so I've since decided, when I'm unsure, I'll resort to my faithful dirt bike riding technique—close your eyes, lean back, and give it gas.
All images/editing - iPhone 8+
Roman Experience - Iconic Structures, Monuments, And Architecture Of Italy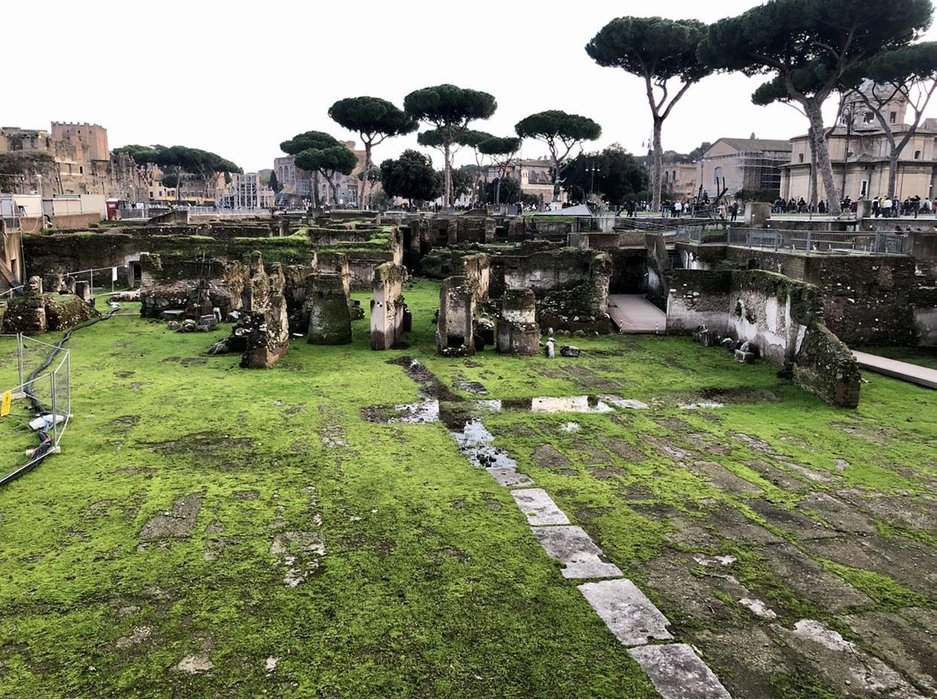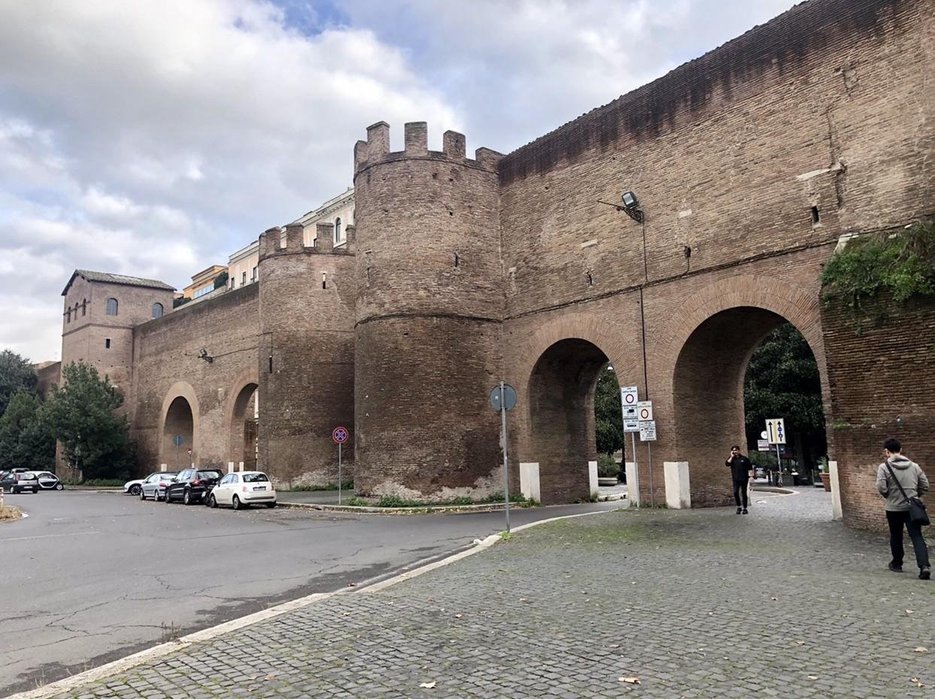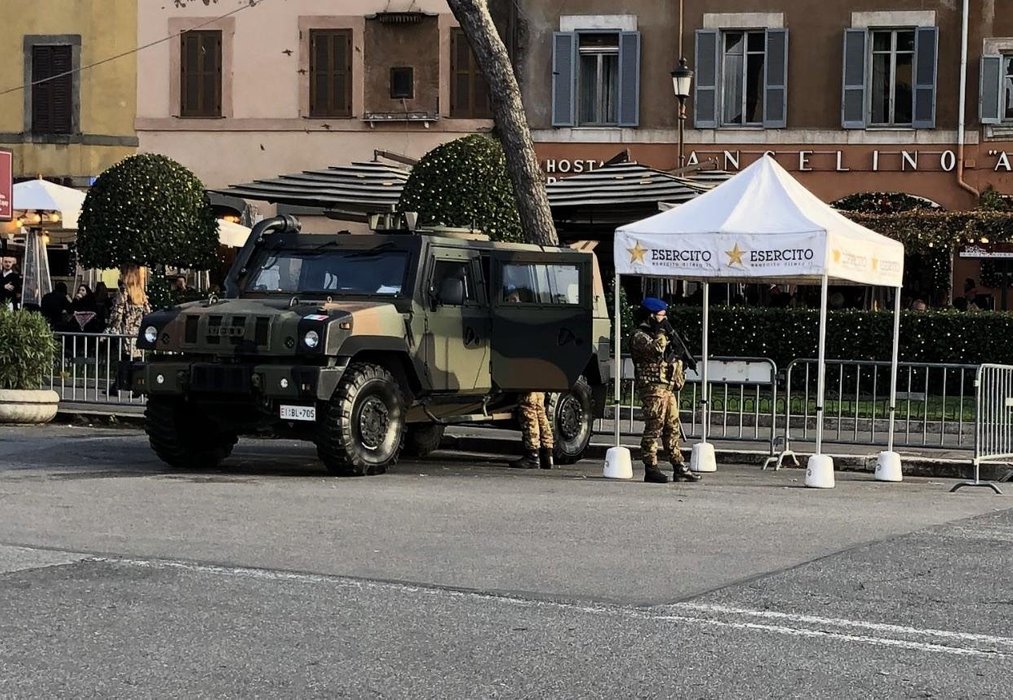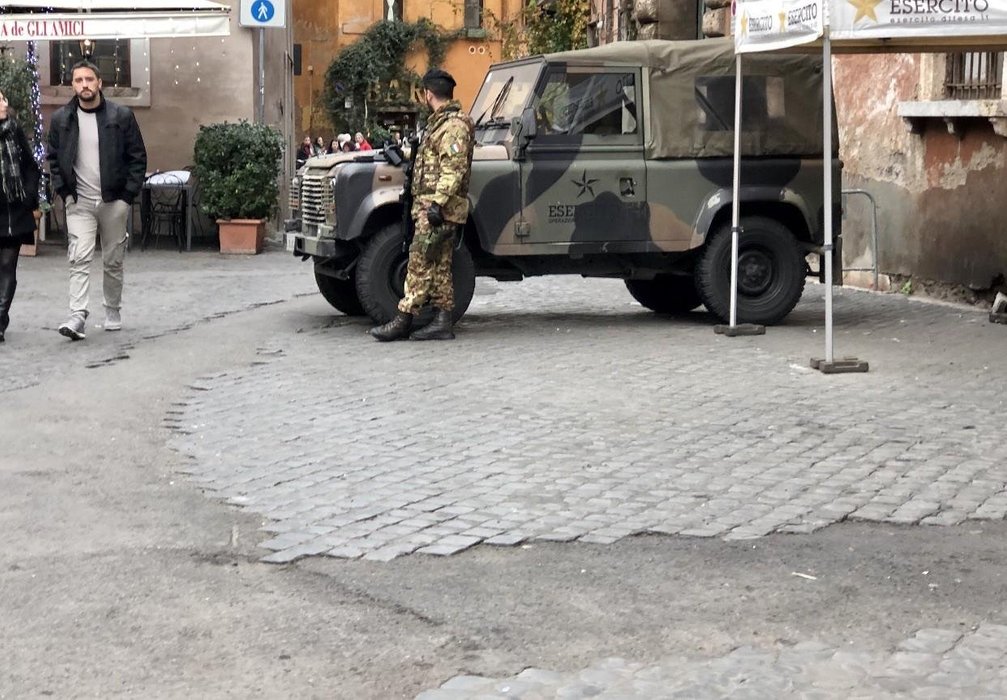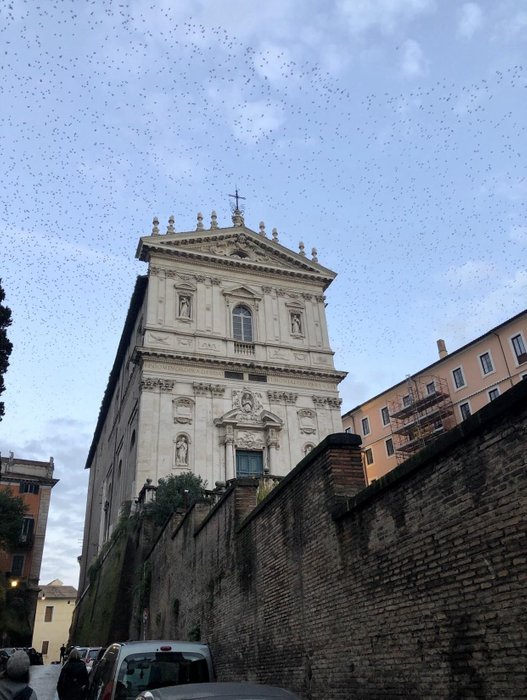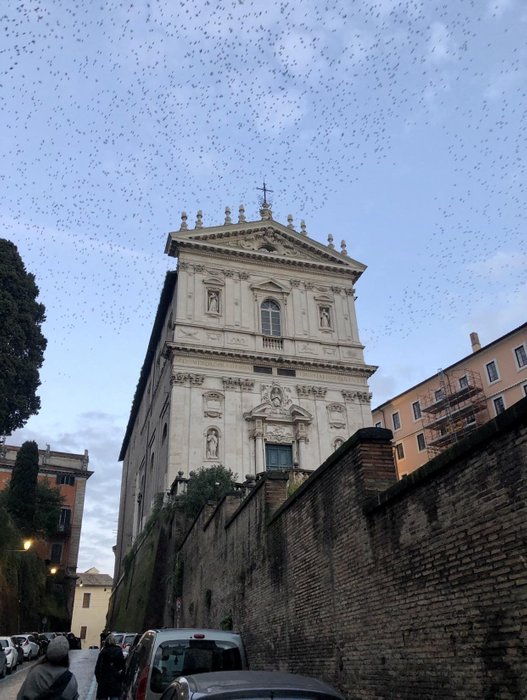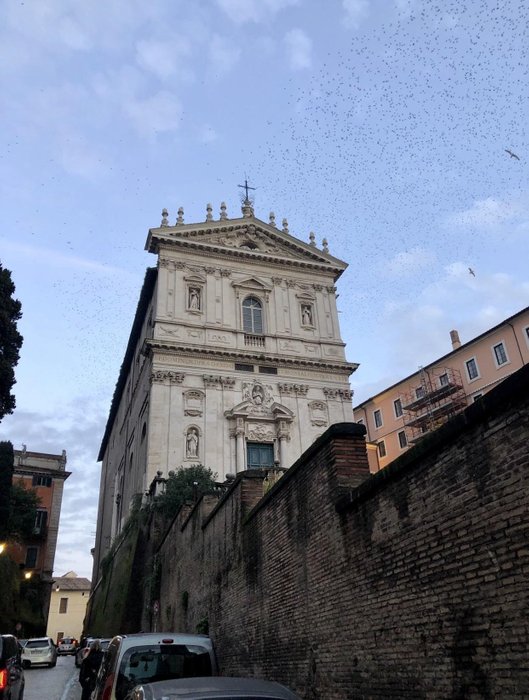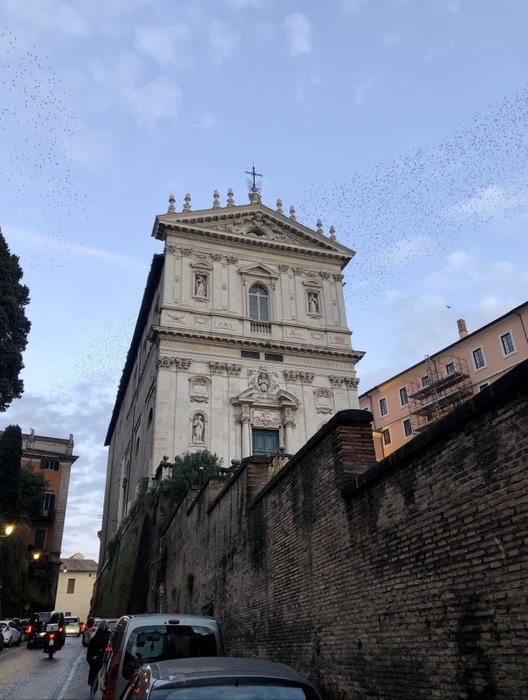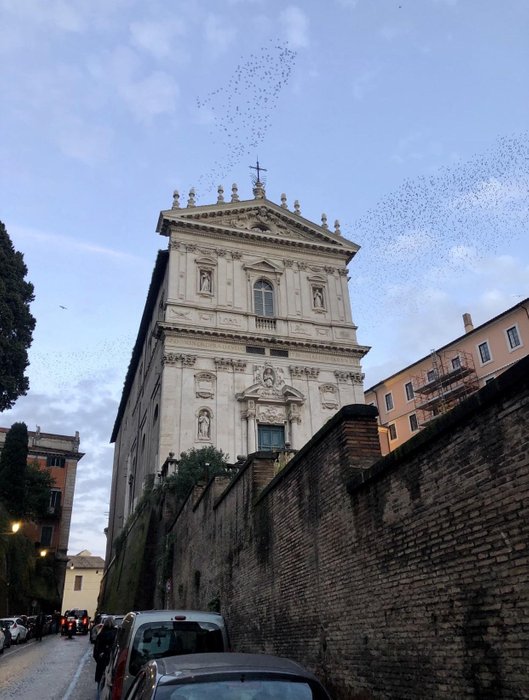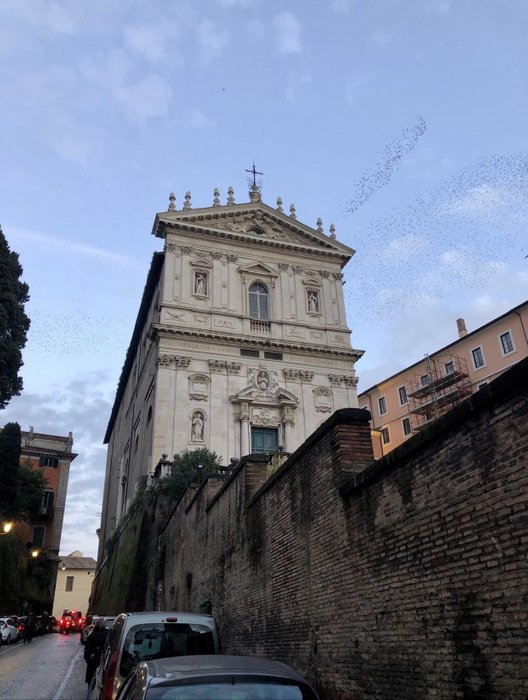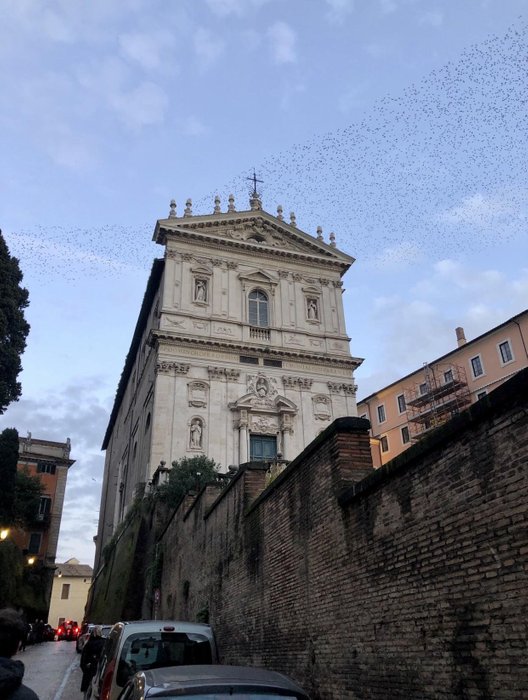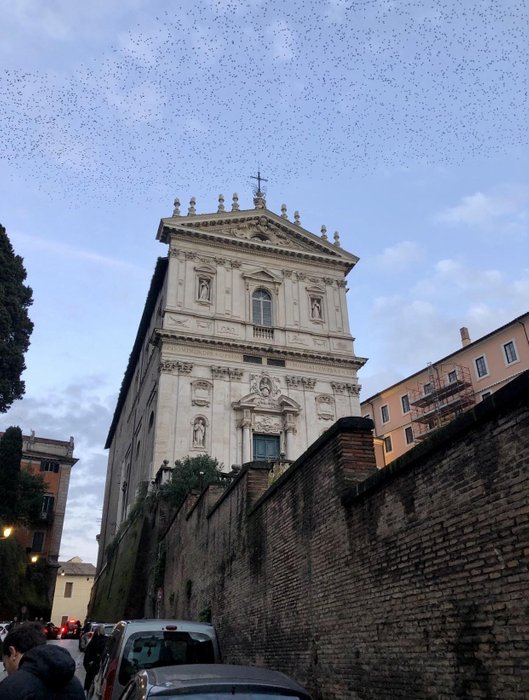 In this next series of photos, six in total, is one of seven world wonders—the most anticipated tourist attraction in the world. At the time of its construction, it was the largest amphitheater ever built, designed to accommodate between 50,000 and 80,000 spectators.
Built in only 10 years, between 70 and 80 AD, during the reign of Titus Vespasian, spectators would gather from all across the world to witness gladiatorial contests, human executions, animal hunts, and many other spectacles. In present day, it also serves as a Roman Catholic pivotal point as each Good Friday the pope begins his torchlit Way Of The Cross procession at its monumental
entrance.
The first view you're about to see is looking directly out the front door of our current Air B&B stay. Zoom in about four blocks, you can't miss it, followed by a handful of images I had to take from a distance and still had difficulty fitting the massive structure in the lens of my camera phone—The Colosseum.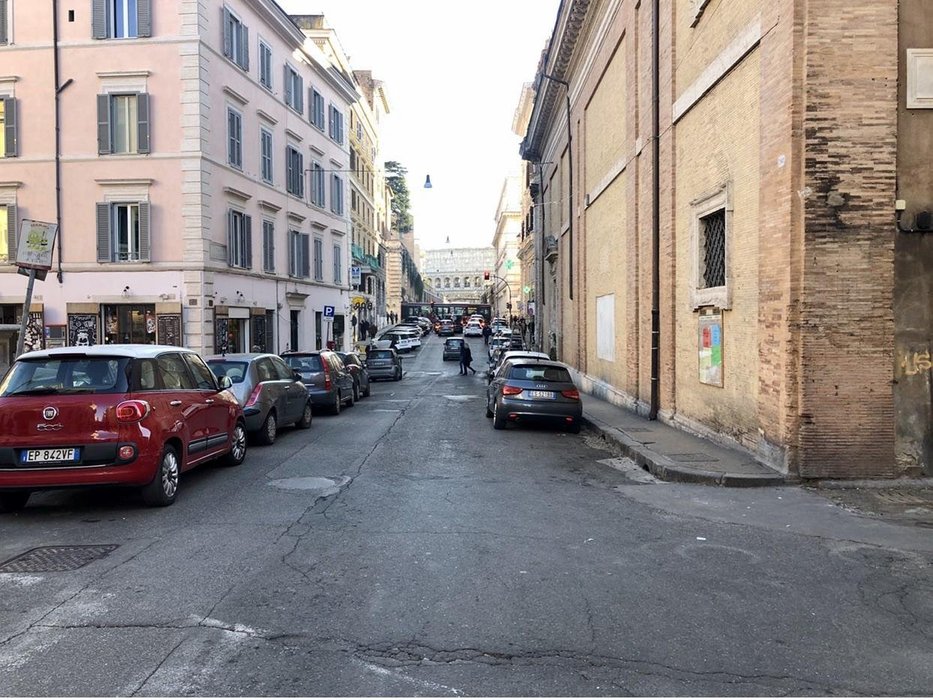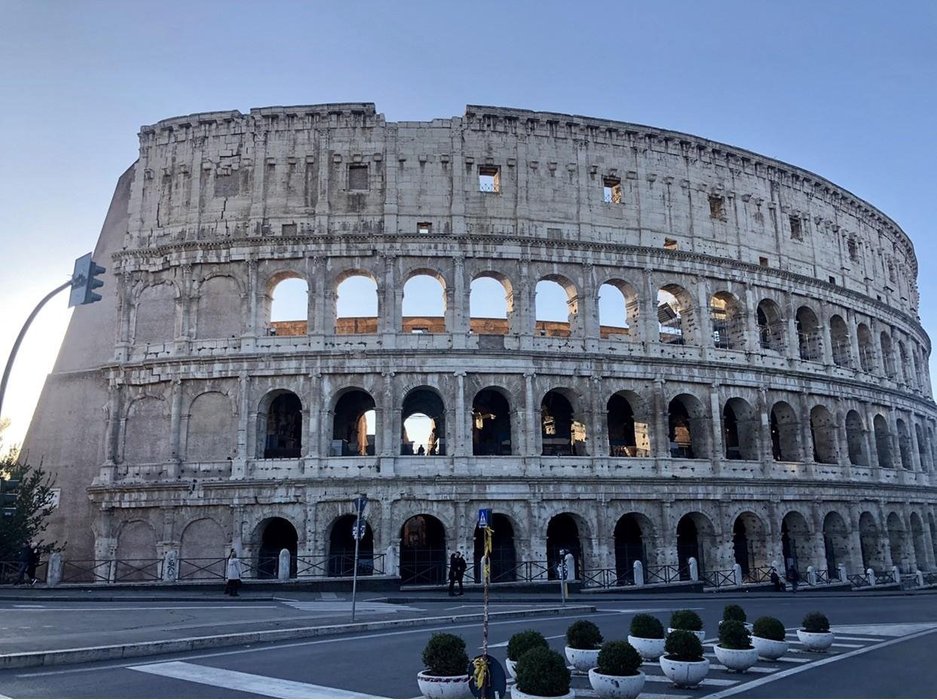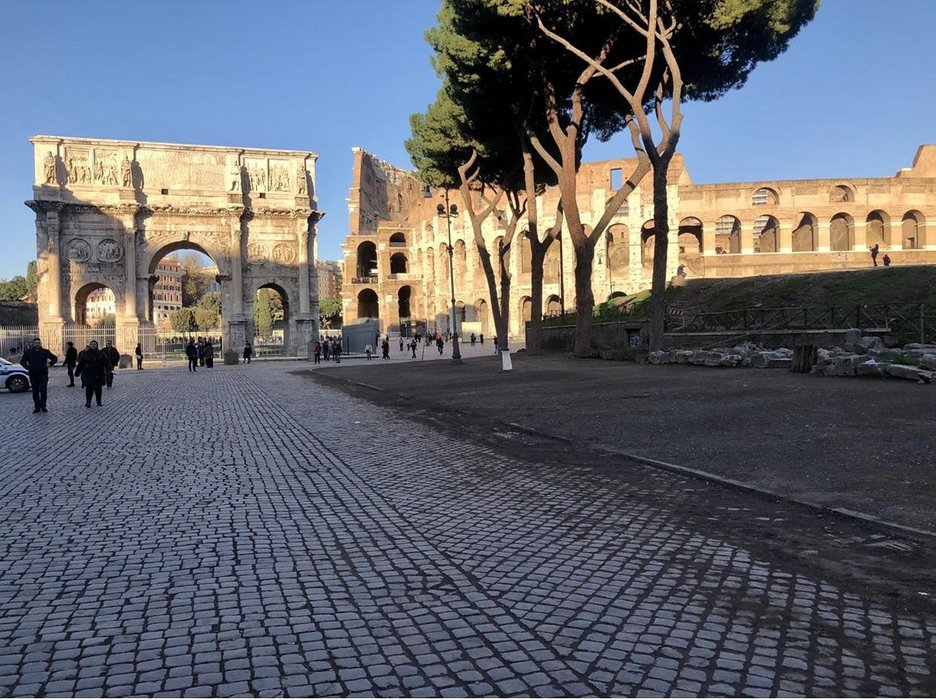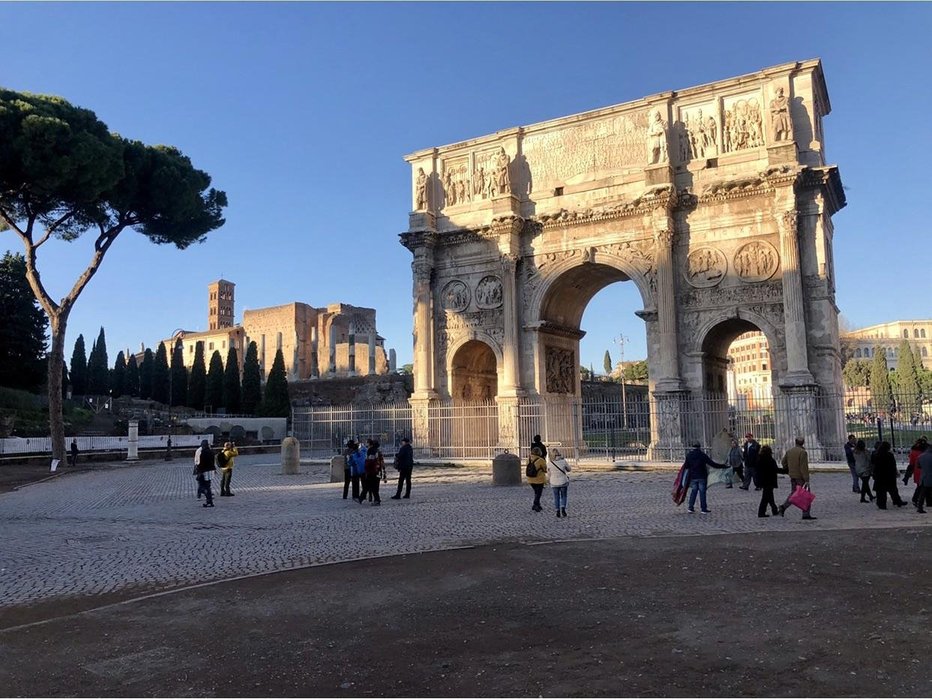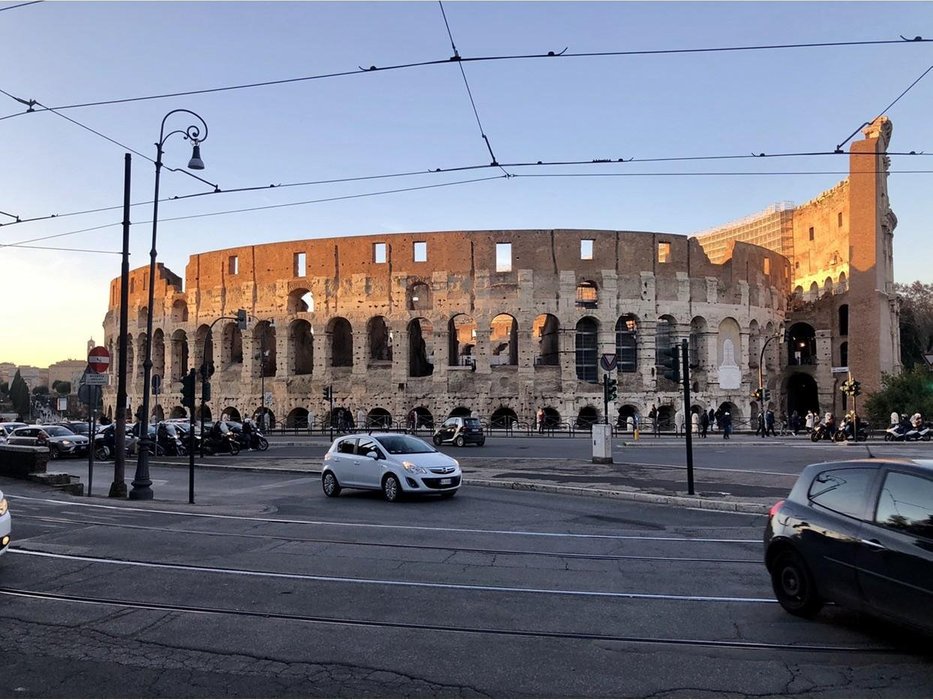 The next seven photos is Horti Palatini Farnesorium, the entrance to Farnese Gardens, a botanical garden located at Paletine Hill, approximately 1/2 mile north west of the Colosseum.
A walk up one of many narrow, cobble-stone roads, and continuing under a section of the Aurelian Wall is where you'll find it. Just on the other side of the wall is Pontifical St. Thomas Aquinas University followed by one of several entrances to the garden where you'll find many different footpaths guiding you along numerous historical landmarks including sculptures, a water feature, and a monument dedicated to Augustus Caesar—the Roman Empire's first emperor who reigned for 41 years until his death in 14 AD.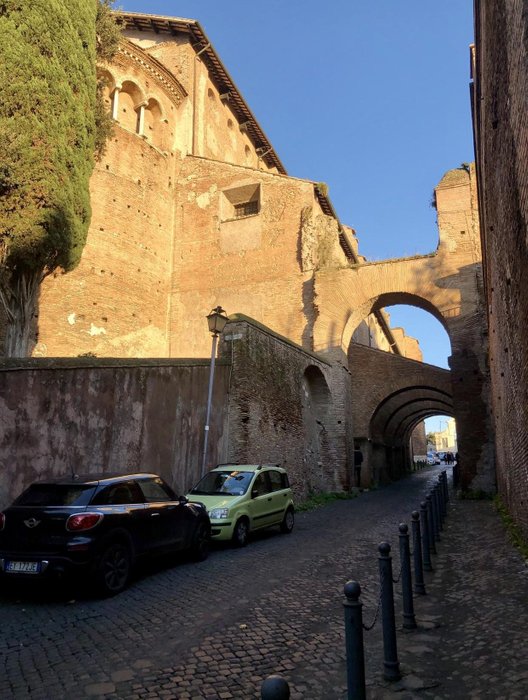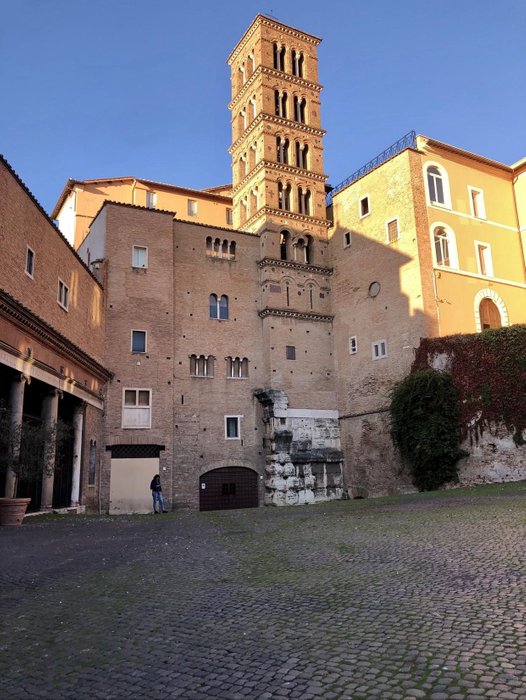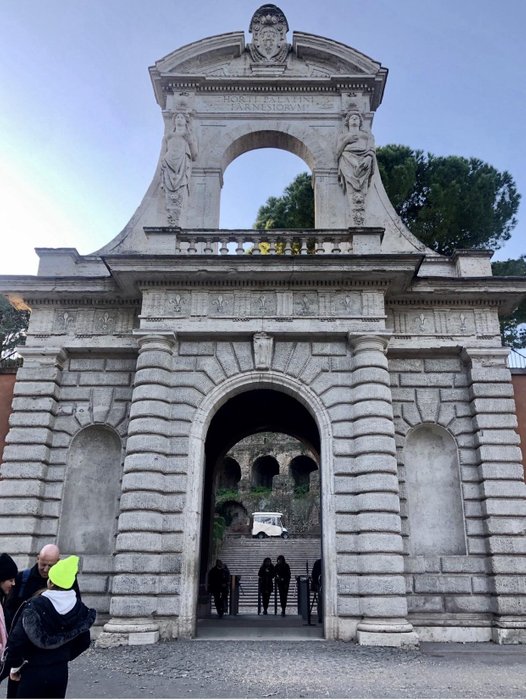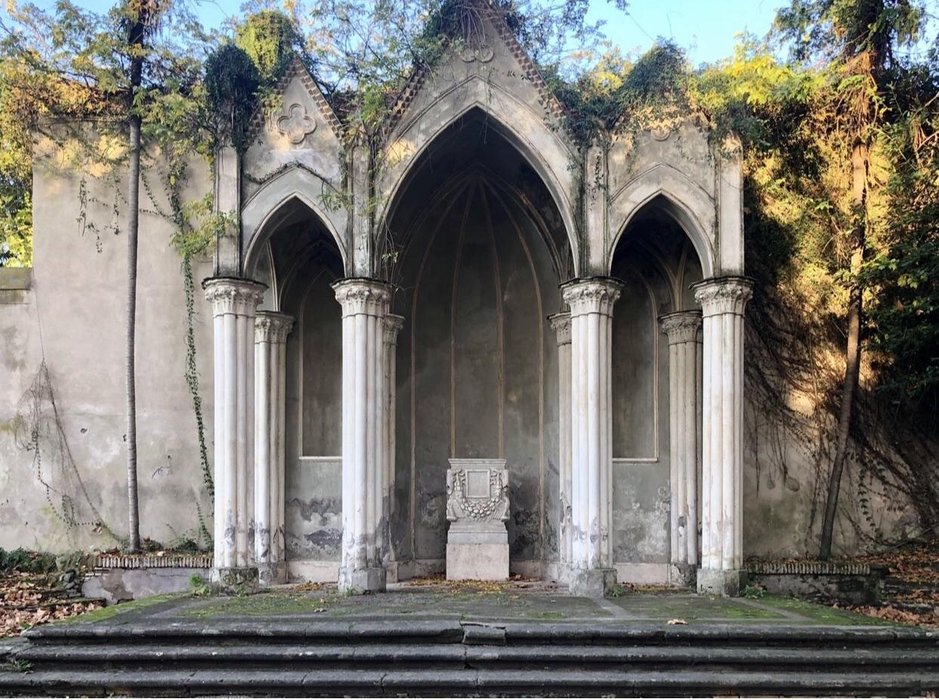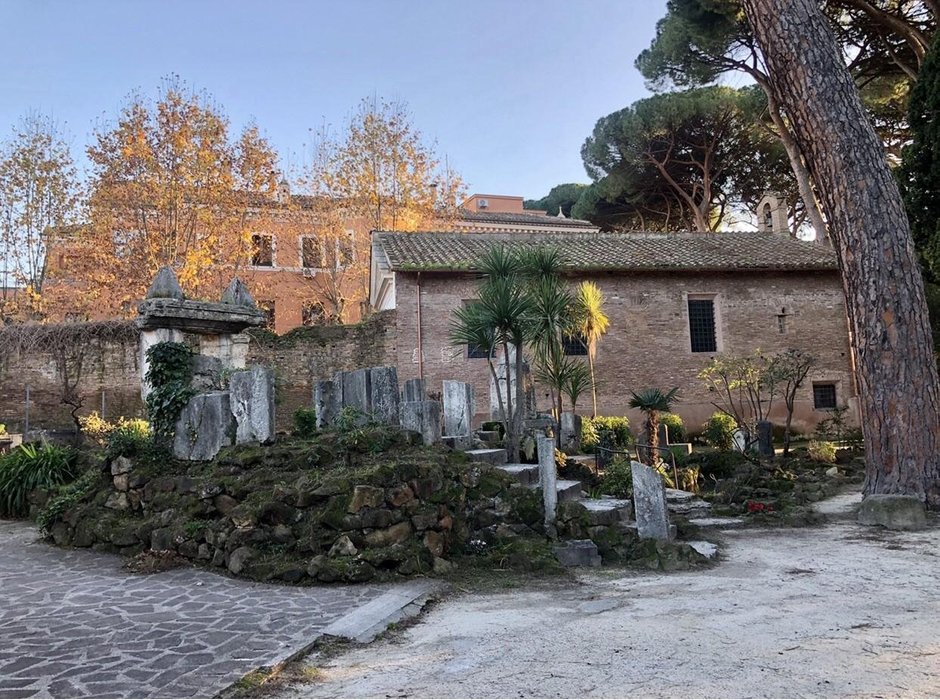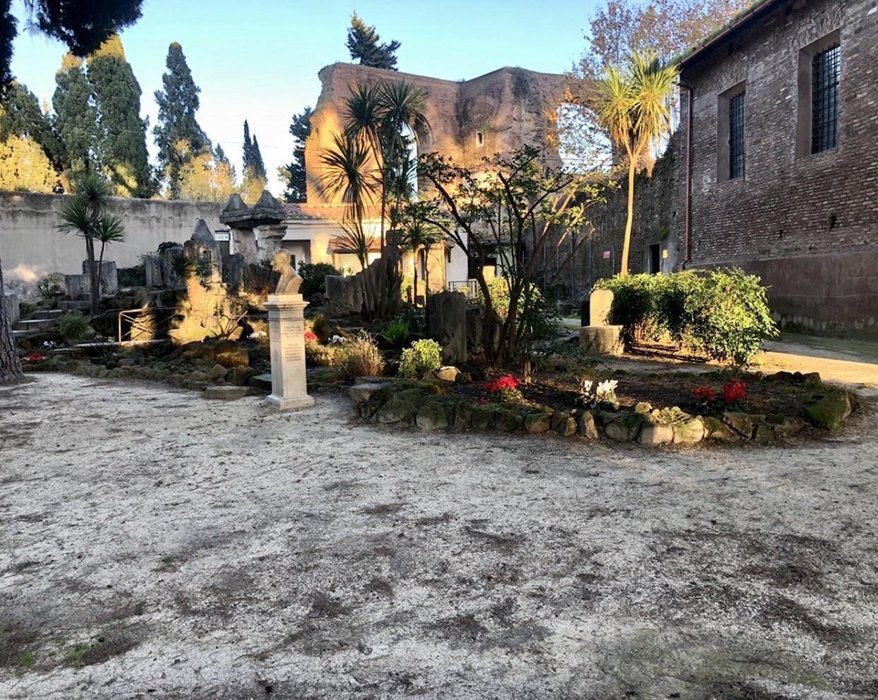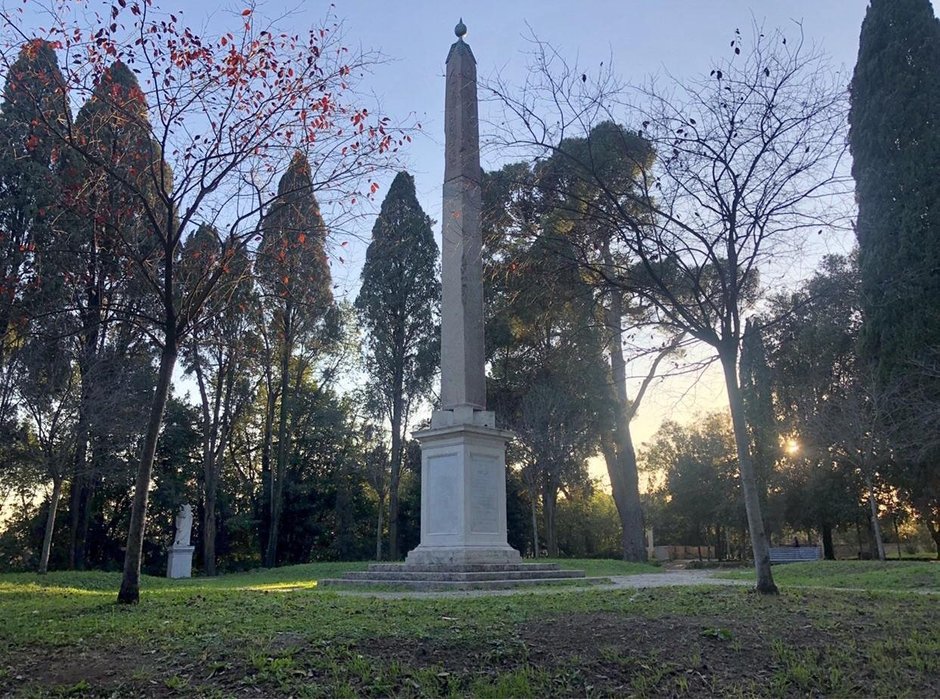 Next is a series of 23 picturesque structures spread throughout Rome between the neighborhoods of Trastevere and Monte, as seen from their entrance doors, beginning with Trinità dei Monti, which means "think tank, " a Catholic Church. The names of each structure following "think tank" are:
Santa Maria della Scala
Sant'Ignazio
Istituto nazionale per l'assicurazione contro gli infortuni sul lavoro
Santi Claudio e Andrea dei Borgognoni
San Marcello al Corso
Casa delle Letterature
Sui iuris
Santa Susanna
Sant'Andrea della Valle (1:2)
Sant'Andrea della Valle (2:2) photographed at night.
House of Farnese
Capitoline Museusm
Fontana dell'Aqua Felice
San Gregorio Magno al Celio
Basilica di San Giovanni in Laterano
Basilica di Santa Maria Maggiore
Piazza di S. Giovanni in Laterano
Palazzo Delle Esposizioni
With more than 900 active churches just in the city of Rome, not counting all of Italy, I was unable to identify the remaining four at the end of this section. Rather than remove them from this article, I'm opting for the reliable method I mentioned earlier—"close your eyes, lean back, and give it gas."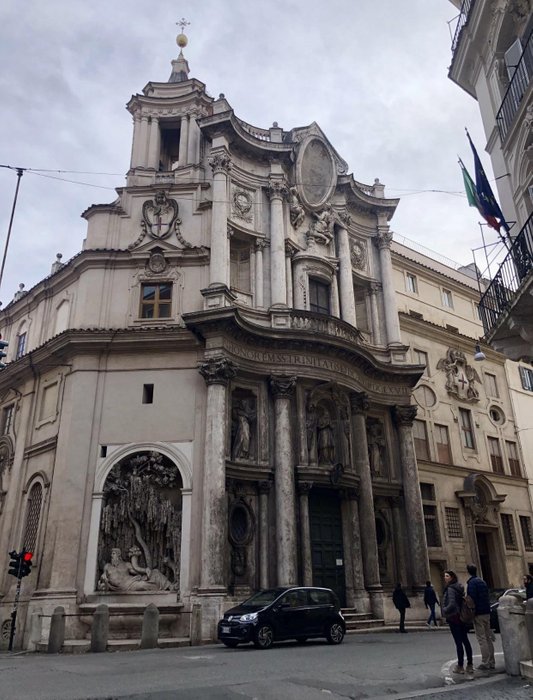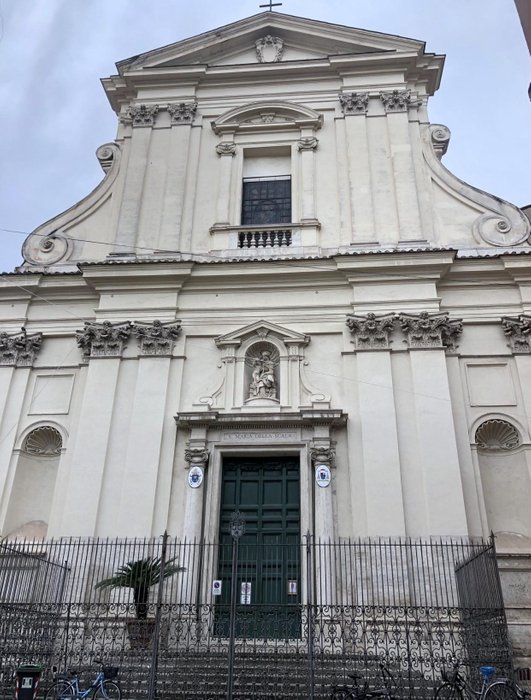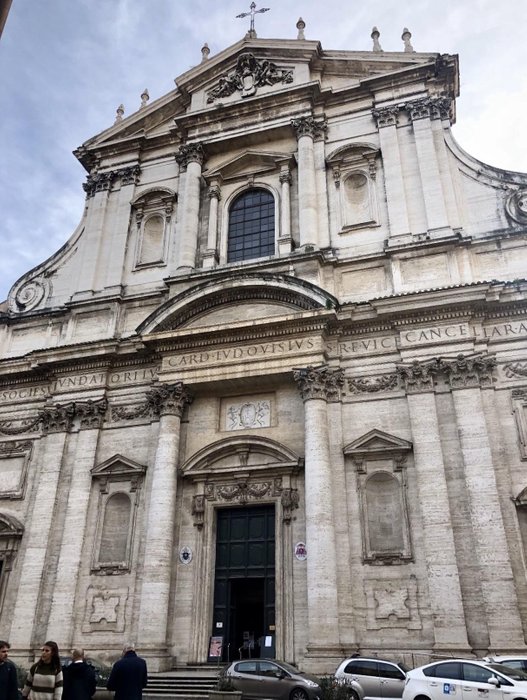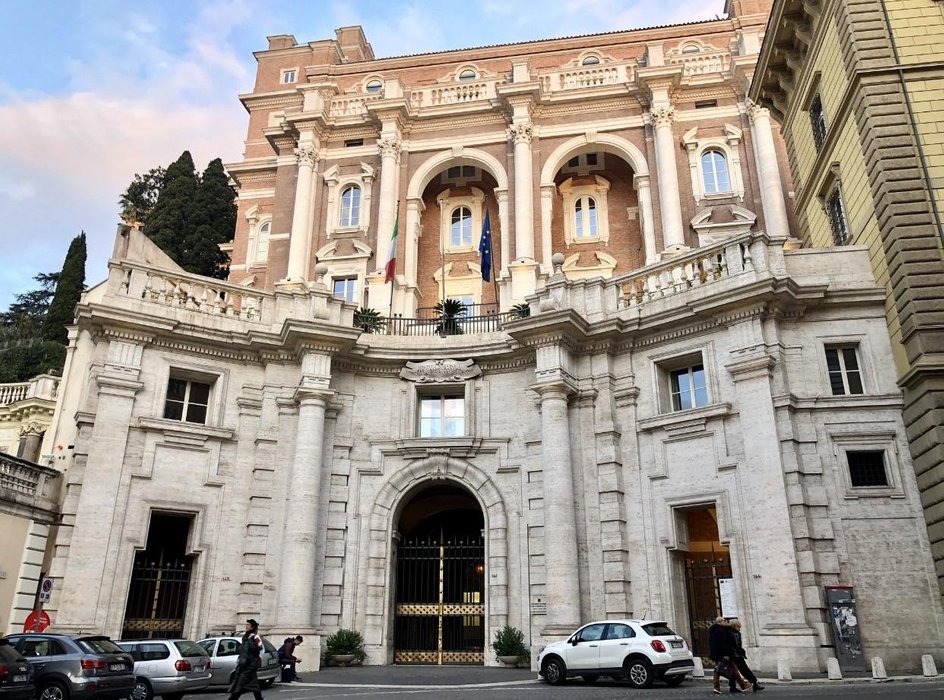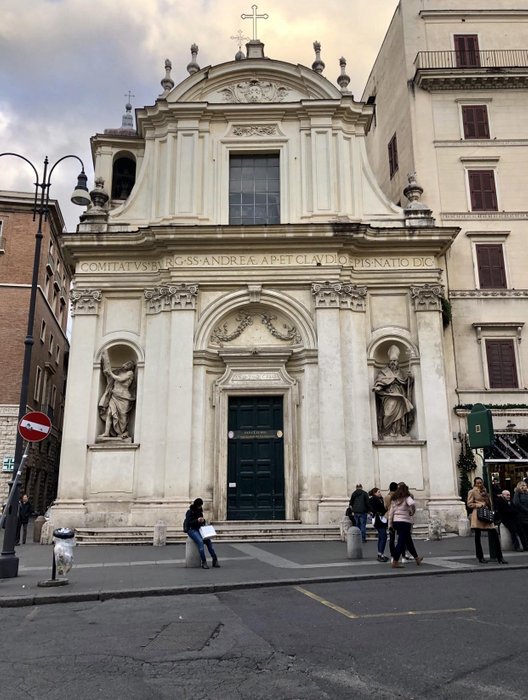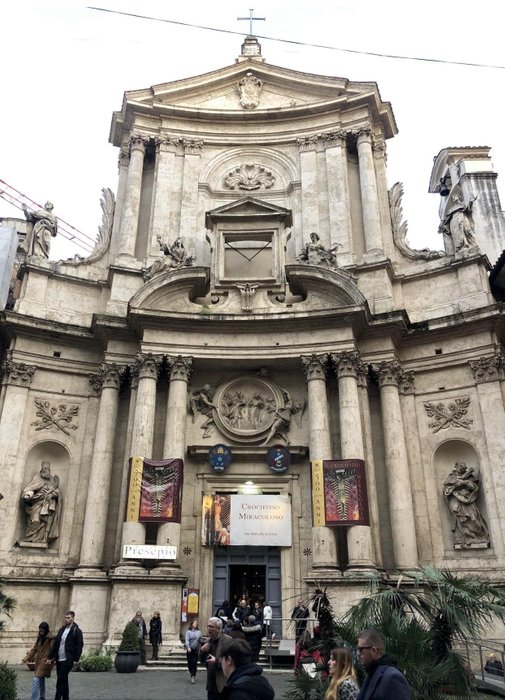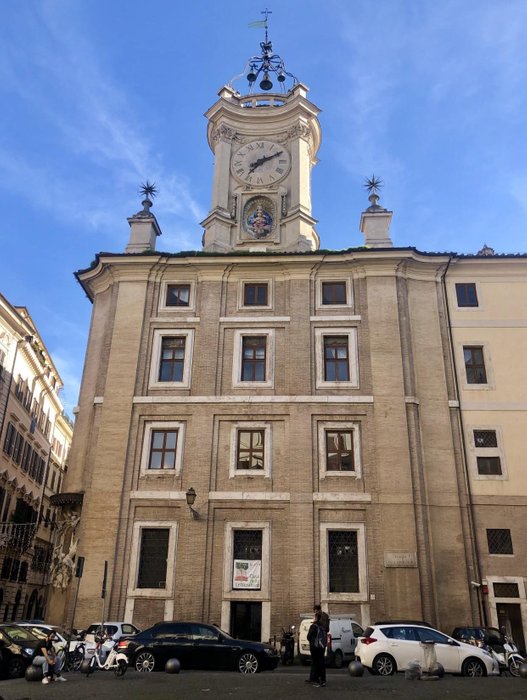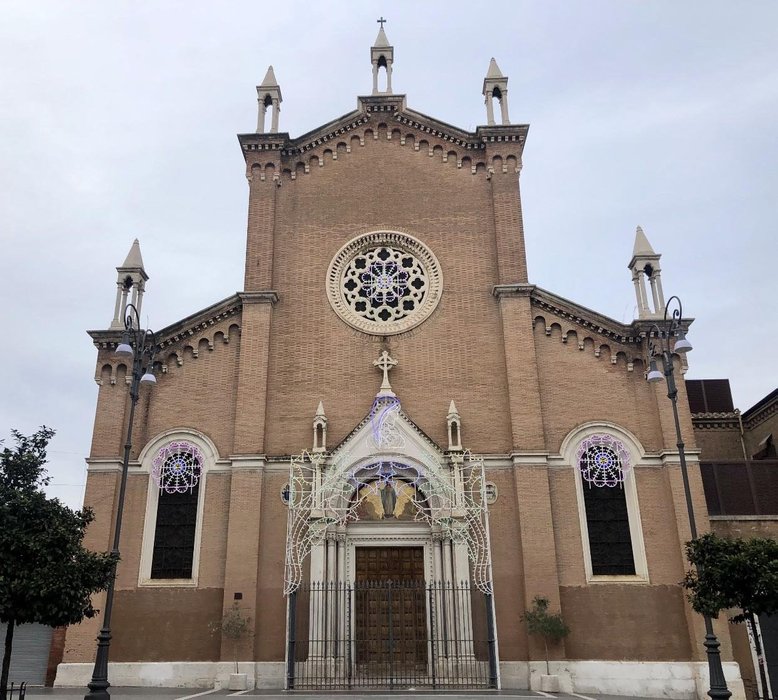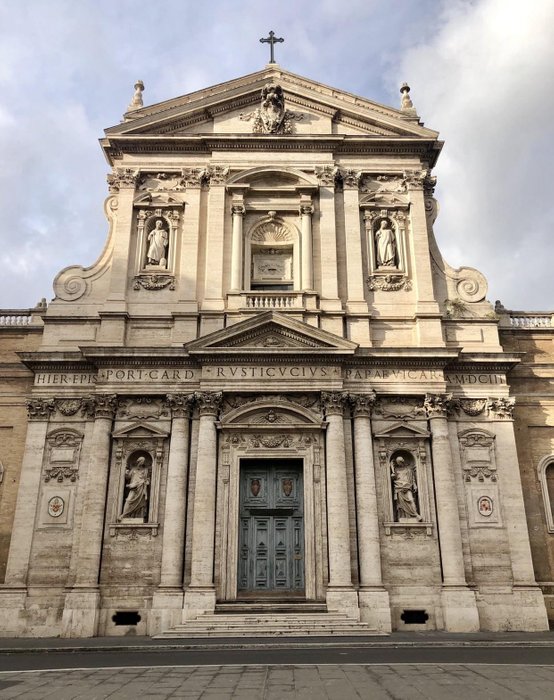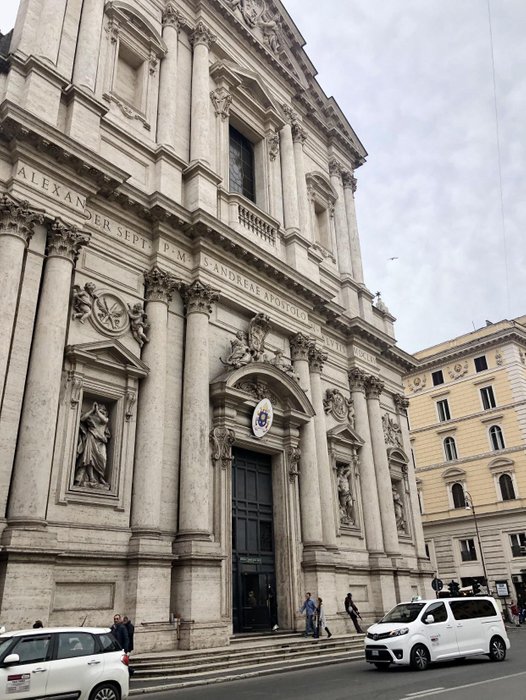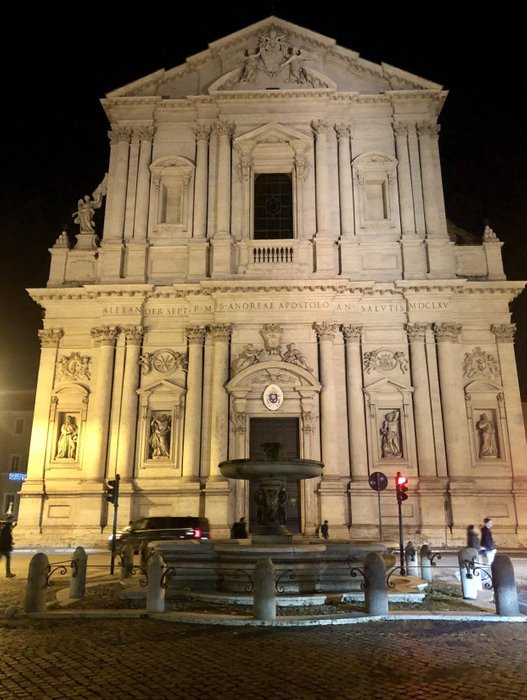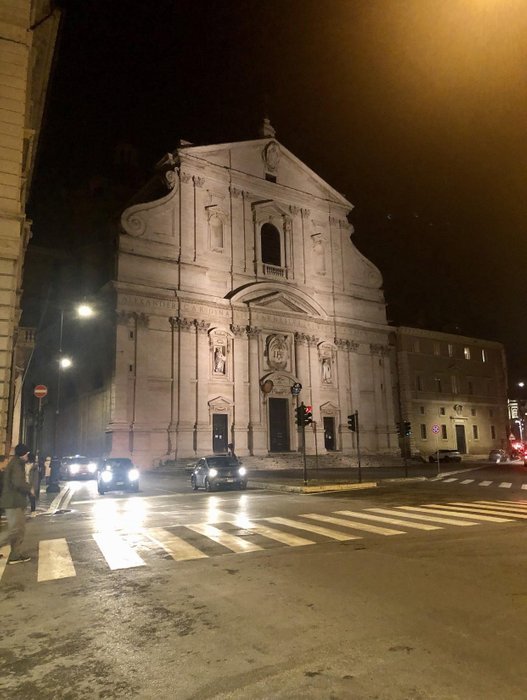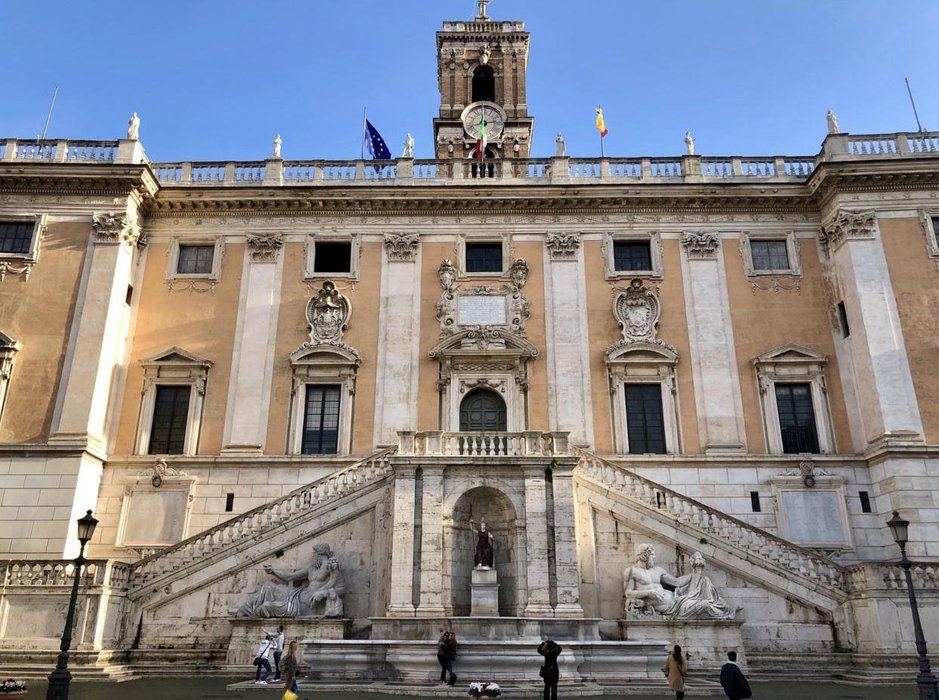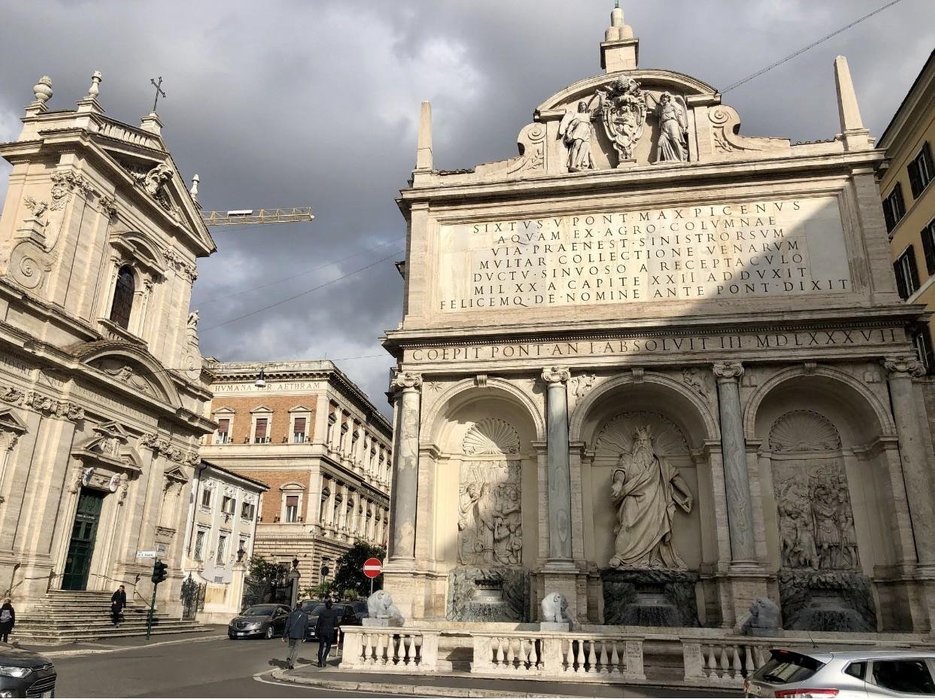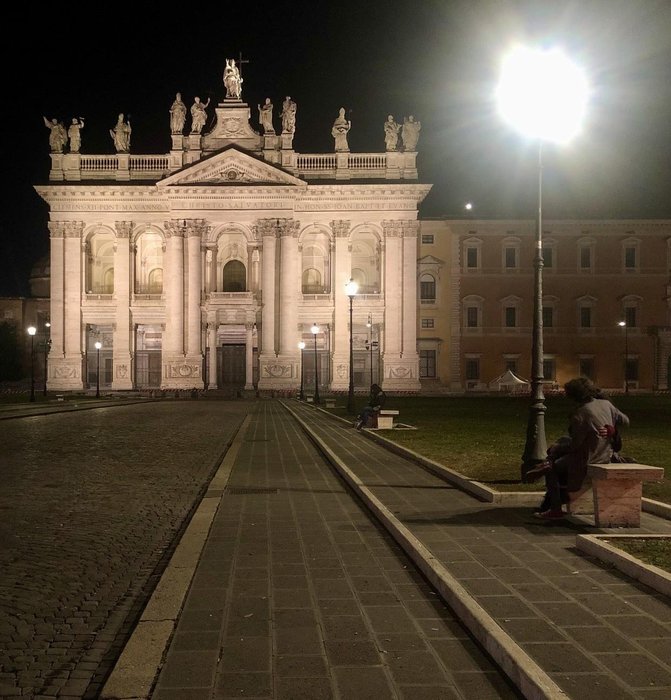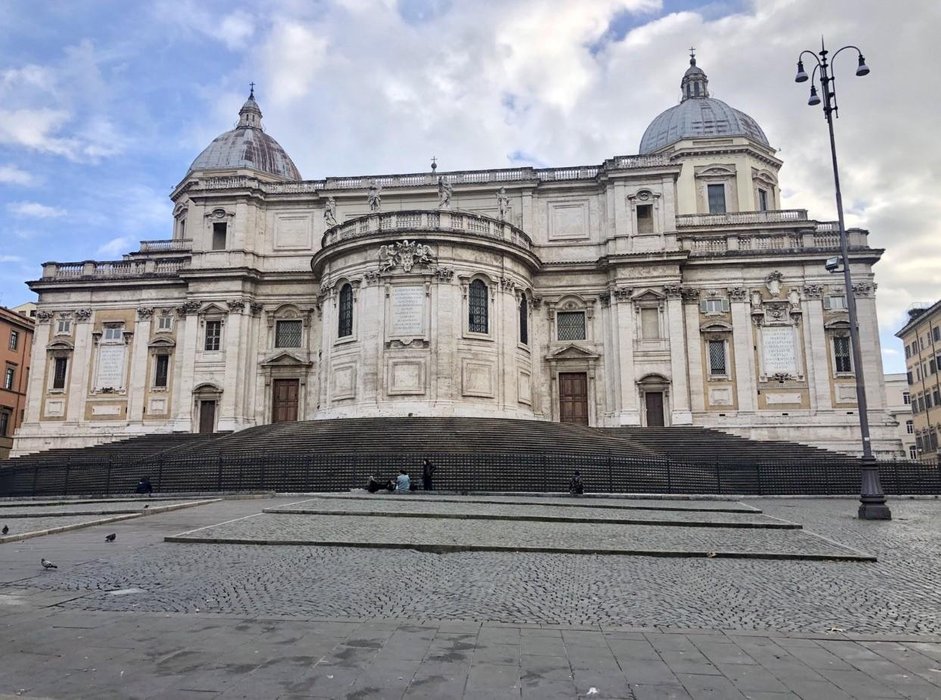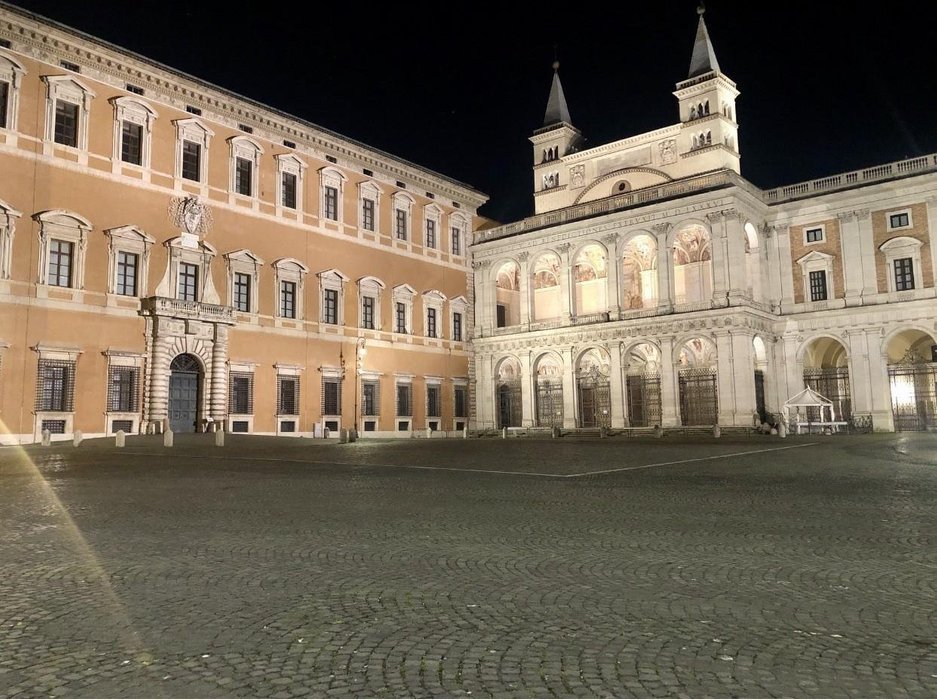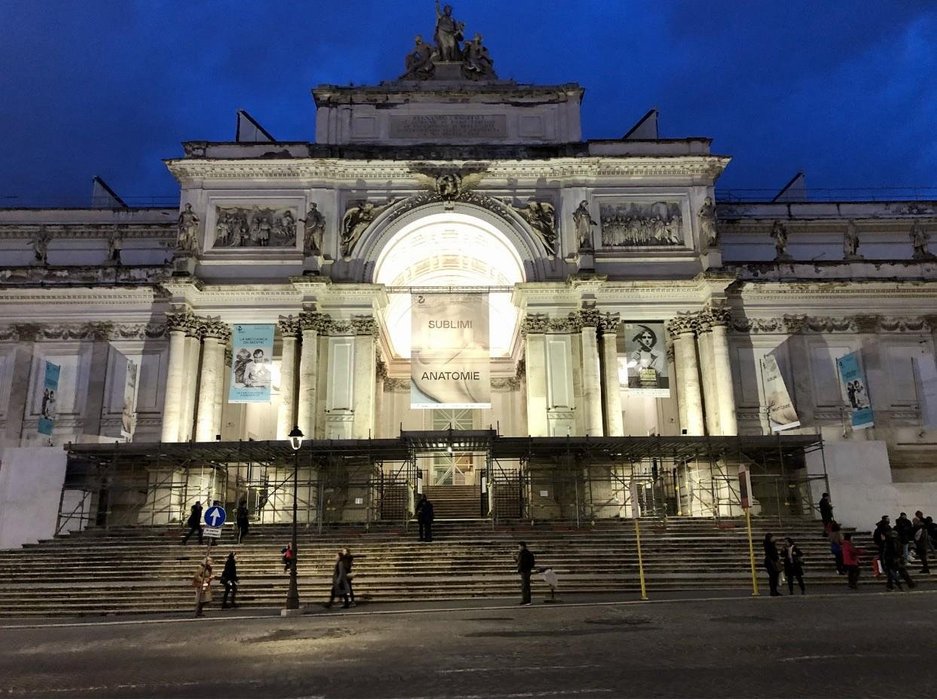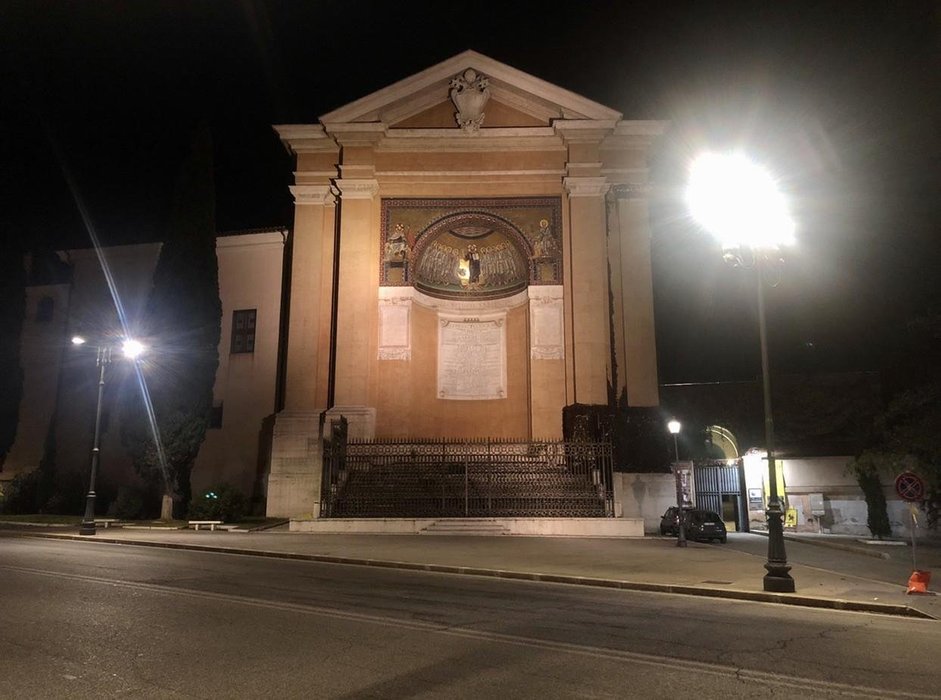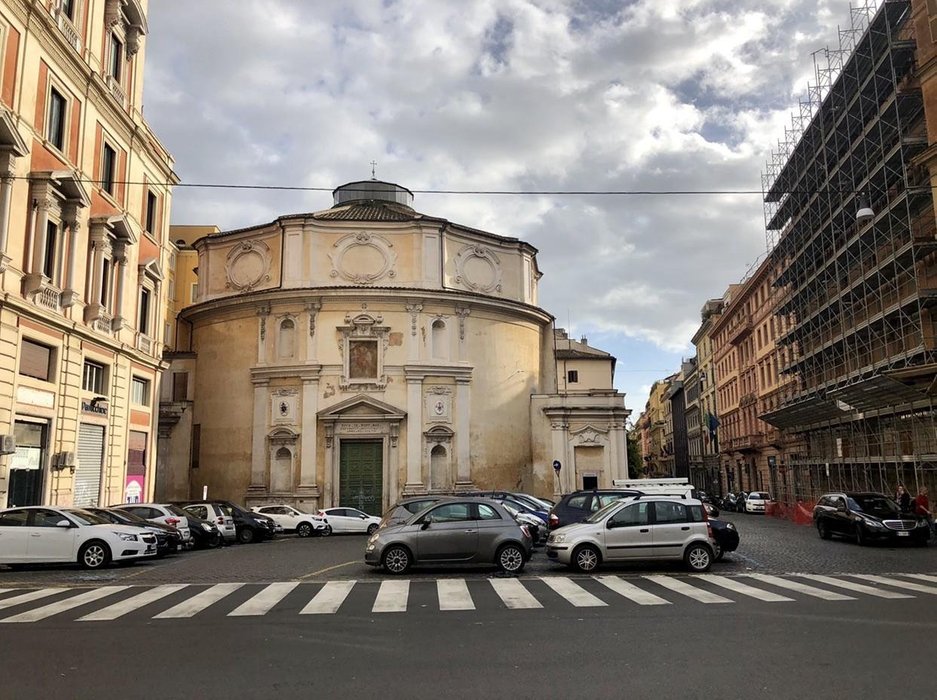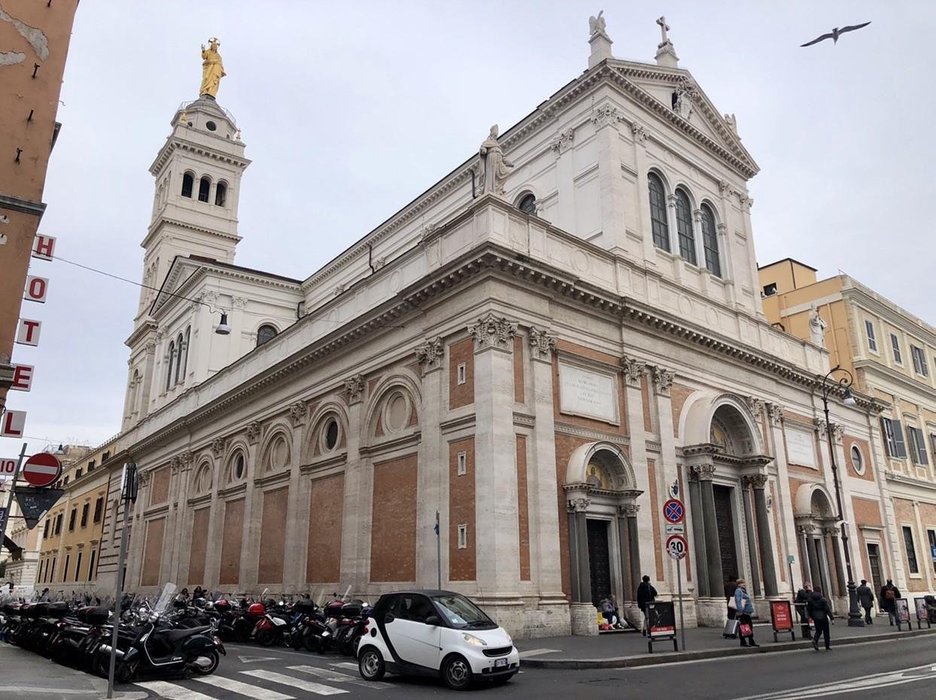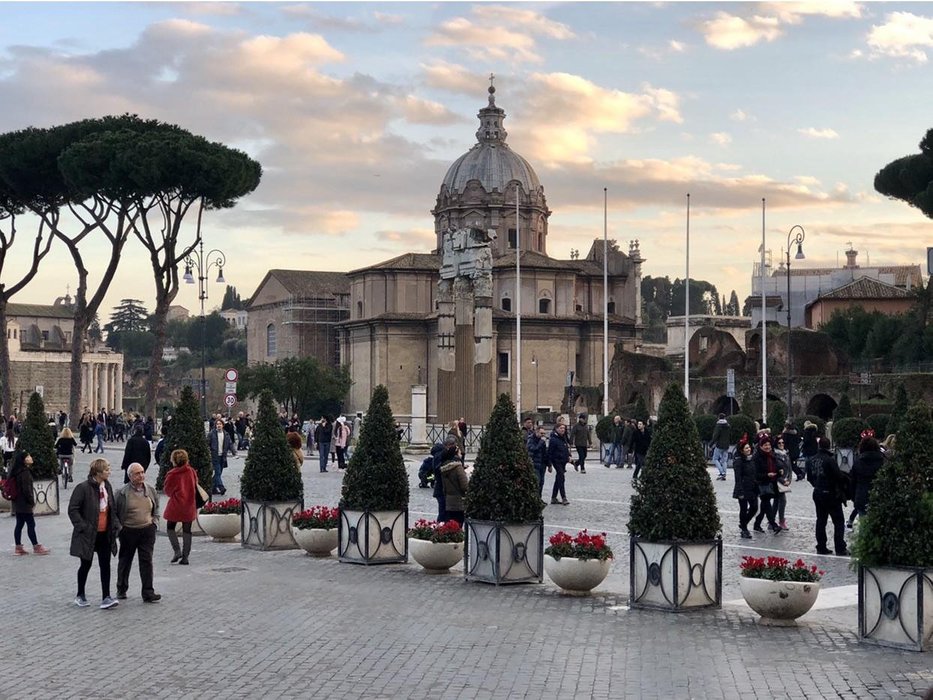 The following series of photos begins with three shots of Mausoleum of Hadrian Castel Sant'Angelo, a cylindrical castle, now museum, in Parco Adriano, Rome, Italy—built in the second century and once the tallest structure in Rome.
About a week ago, I was out exploring by myself as I've been doing lately with the unhealthy, and still stunning, @puravidaville unable to explore. Oddly enough, within seconds of seeing this structure, I opened my phone to look it up and, at that exact moment, she sent me this link. I sent her the first picture you're about to see and said "how weird is that? I'm looking at it right now."
Immediately following Castel Sant'Angelo are three photos of the well-preserved, multi-centuries old, ancient ruins of the Roman Empire beginning with the last remaining marble steps at the entrance to Forum of Augustus. Next is what remains of the Roman Forum located in a small valley between Palatine and Capitoline Hills followed by the Forum of Caesar, located just to the east of the Roman Forum.
Two more stops remain on this picture tour. Before we get to the Spanish Steps, following what remains Roman Forum, are five more photos of ancient ruins found in various locations throughout Rome that have stood the test of time more than 2,000 years.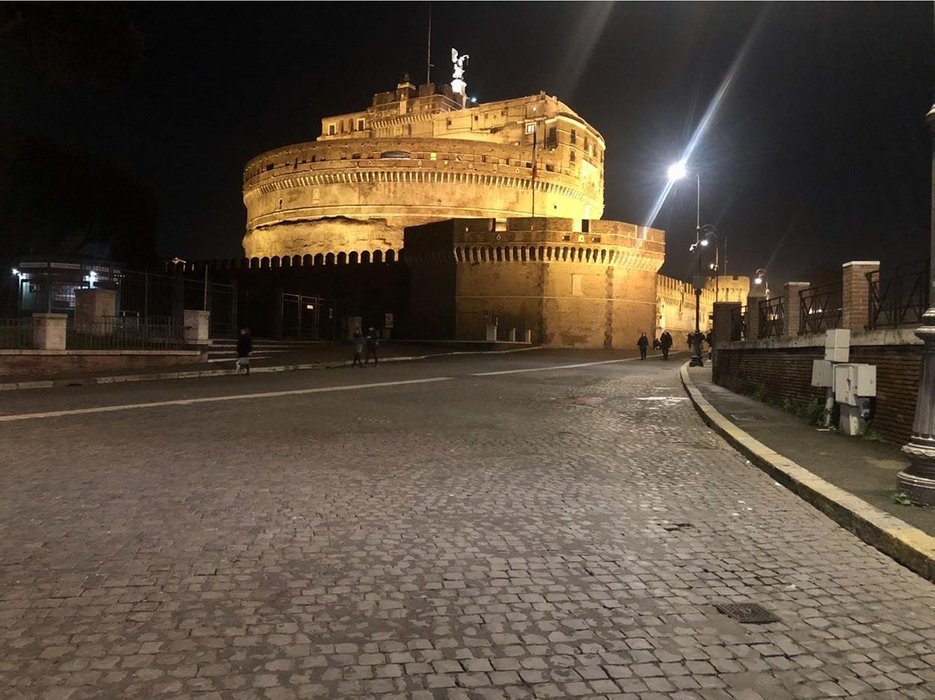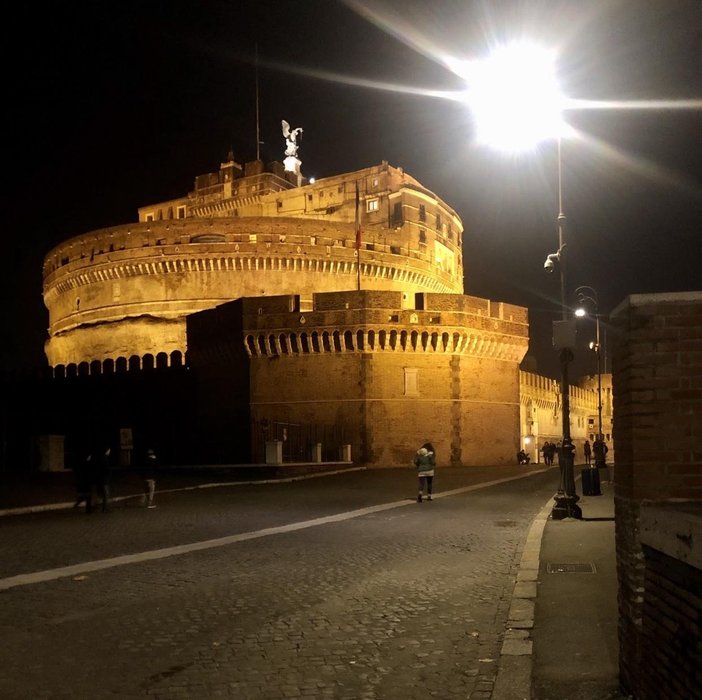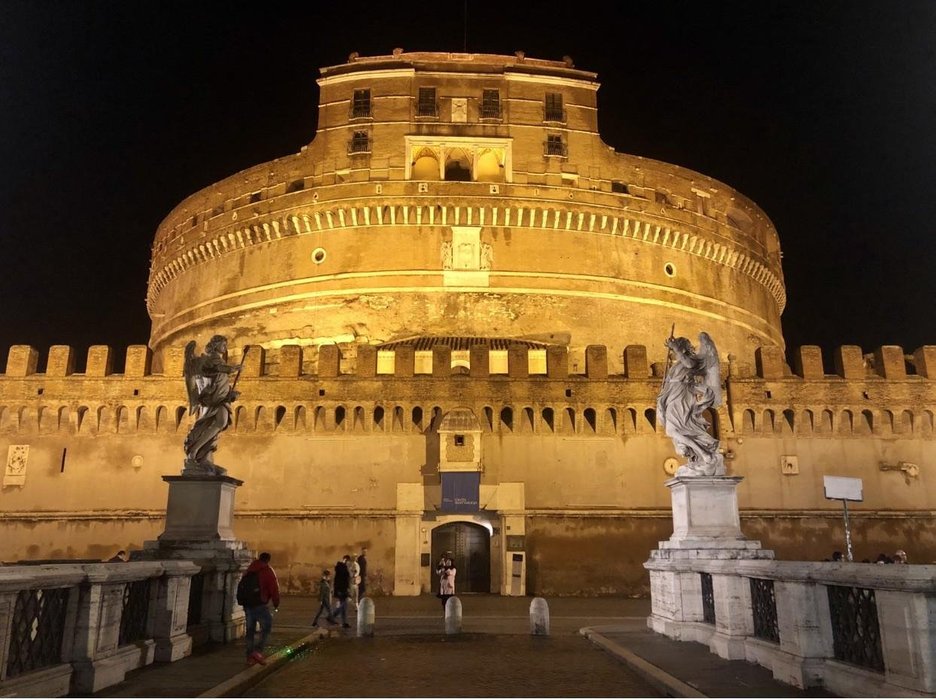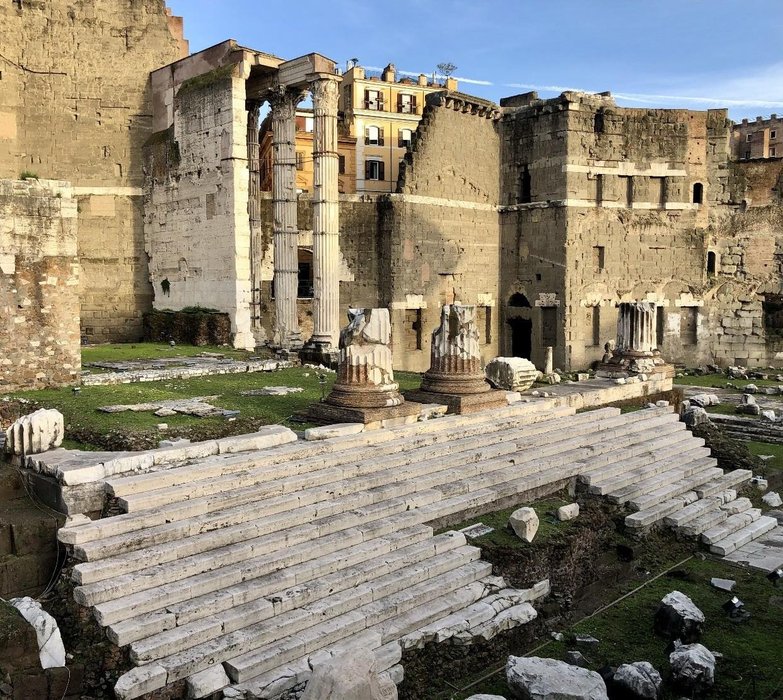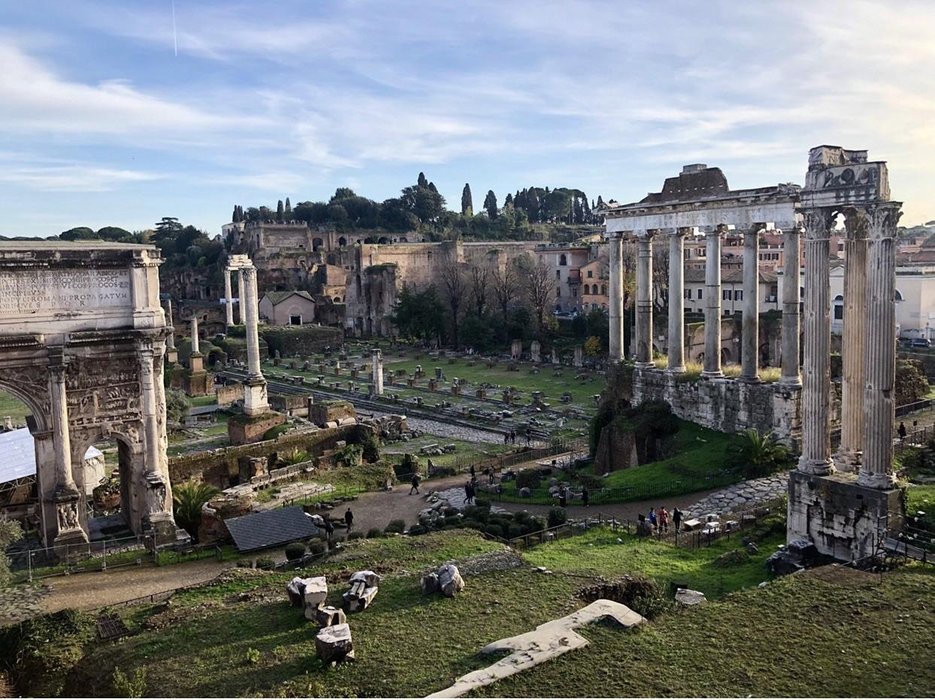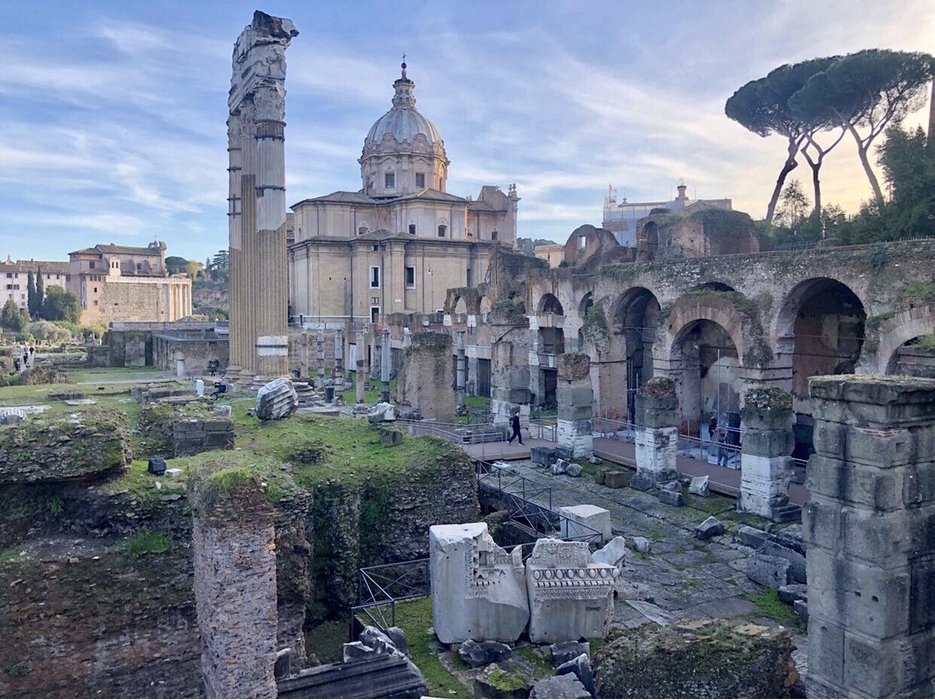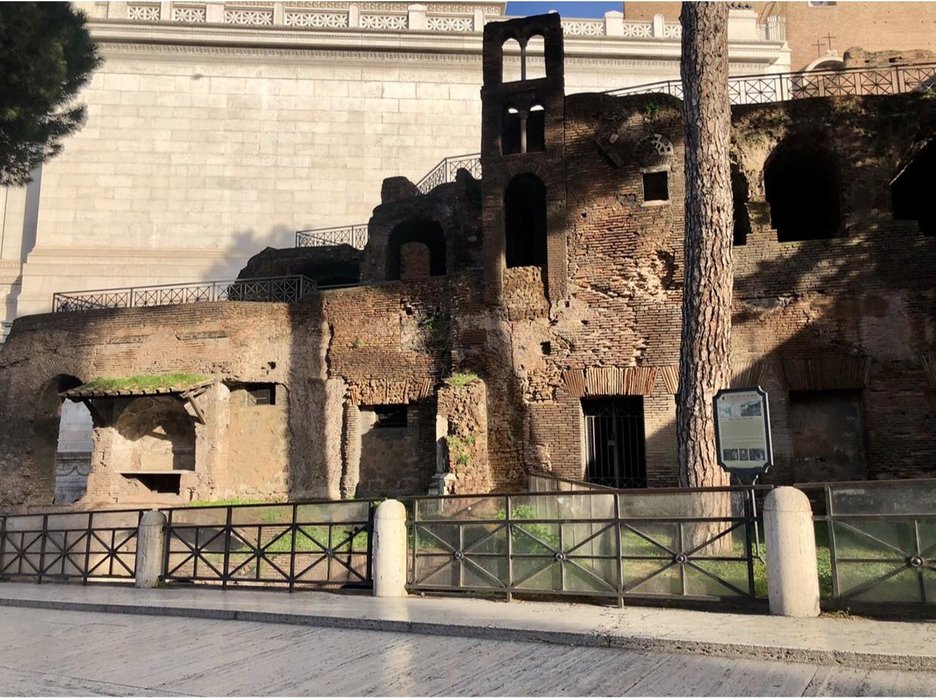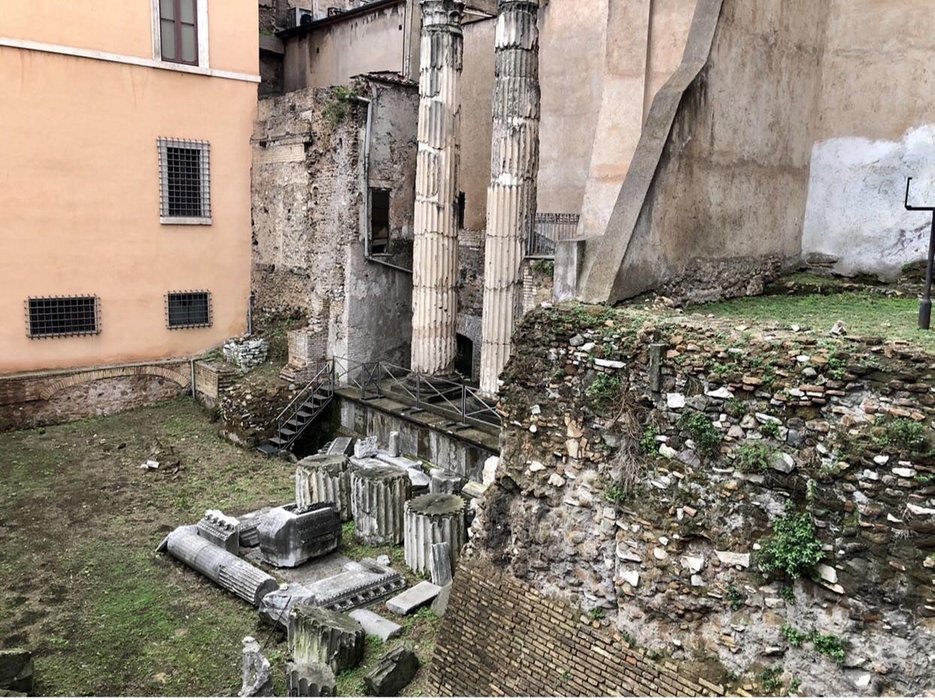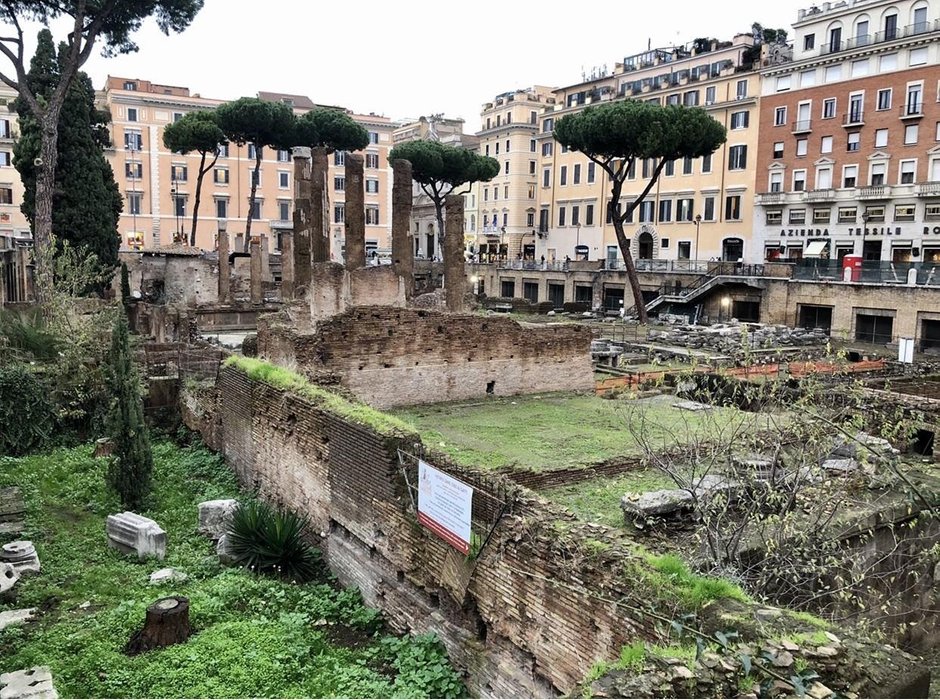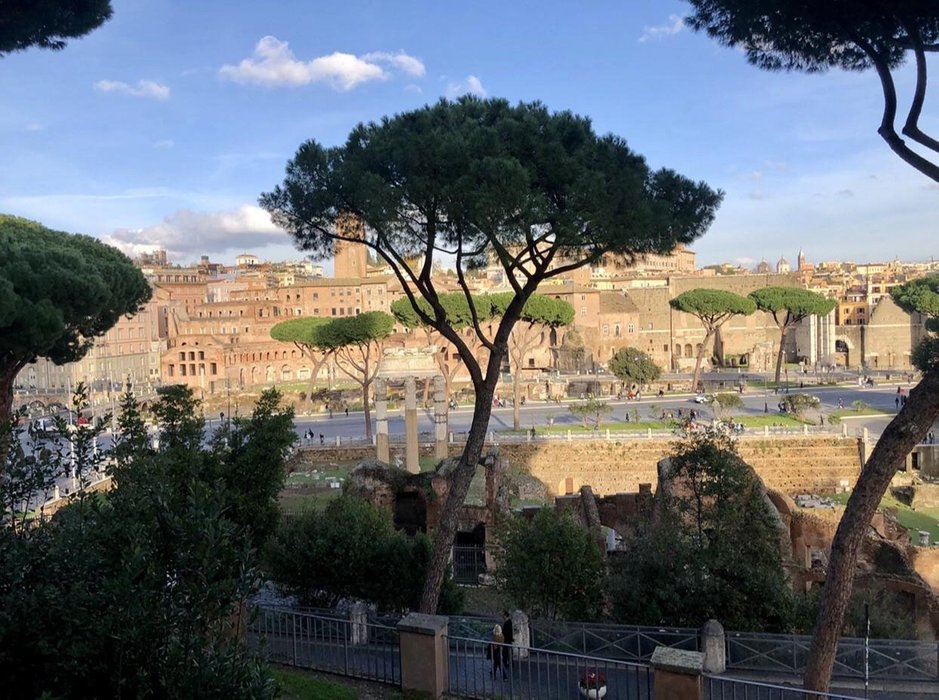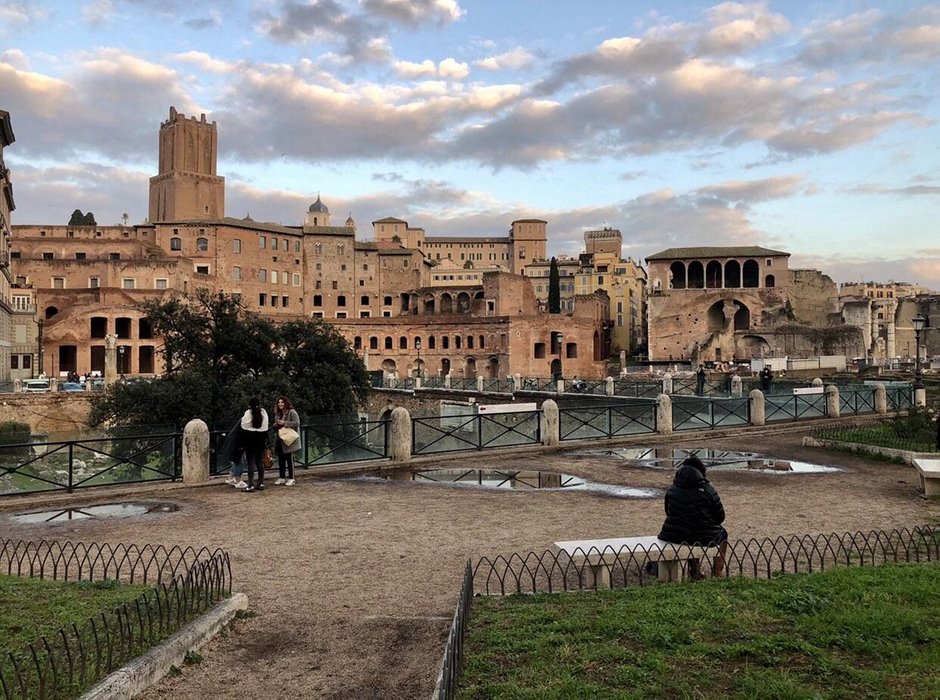 Next stop, the 18th century built, Spanish Steps—a top five tourist attraction in Rome. At the base of the steps is Fontana della Baraccia—a fountain designed in 1627 by Pietra, the father of Vatican architect and artist with artwork currently on display inside The Vatican, Gian Lorenzo Bernini. The fountain is located at the base of Spanish Square and is sculpted to depict a half-sunken ship with water overflowing from its basin.
Looking up from the fountain, toward Bourbon Spanish Embassy, are two views of the Spanish Steps. The final picture in this series is from the top of the steps looking down on Piazza di Spagna.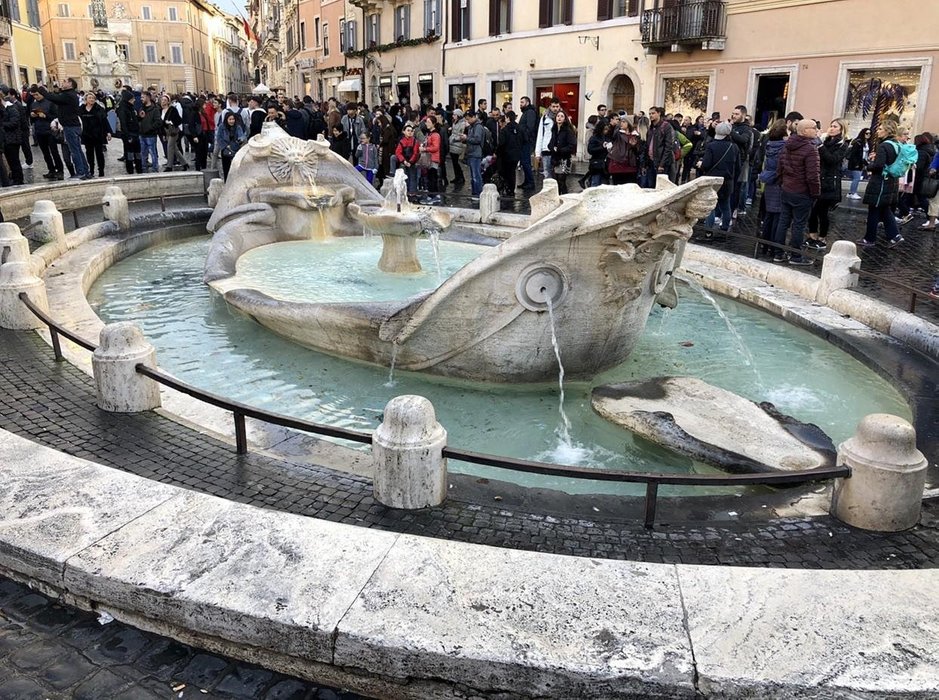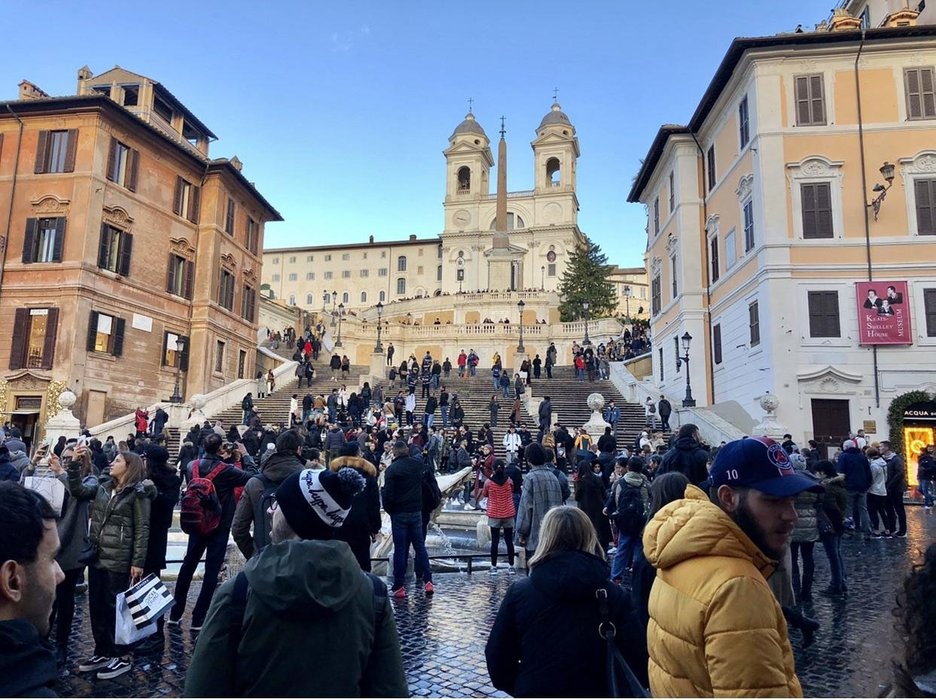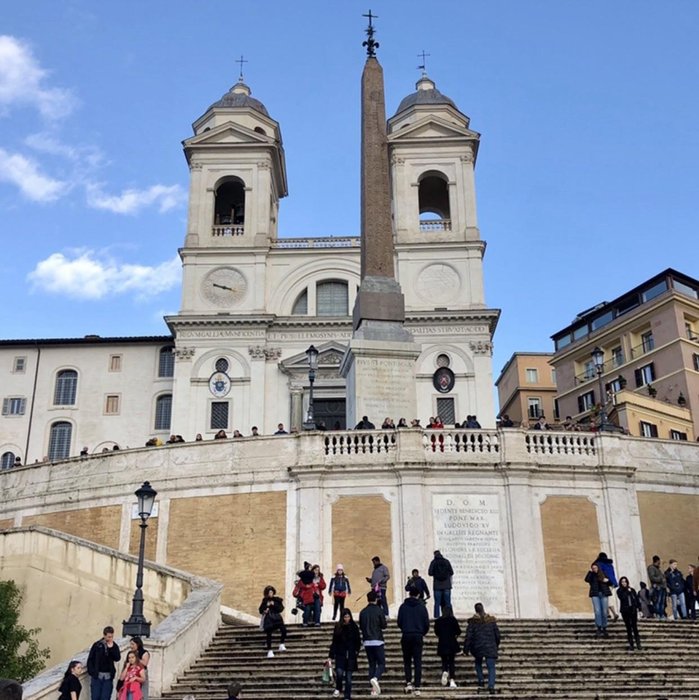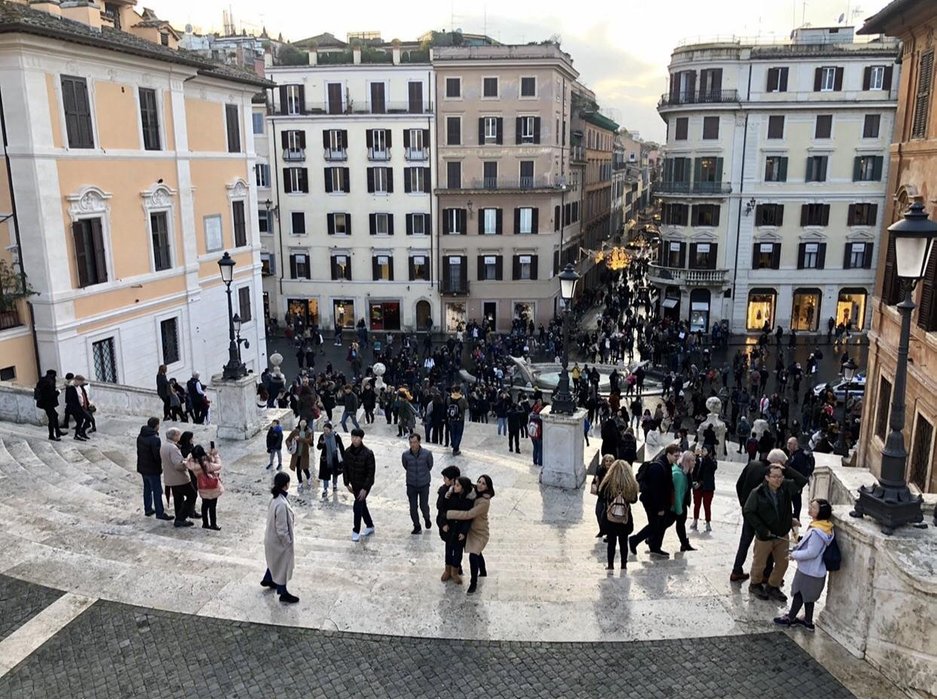 The remaining 12 photos of this Roman Empire picture tour were taken at Altare della Patria—a National Monument. Rather than inserting a popular cliche right here, I'll just say it's certainly the largest structure amongst all of the tourist attractions in Rome with the exception of the Colosseum.
Located just north of Capitoline Hill in Piazza Venezia, built to honor Victor Emmanuel II is a statue lined monument standing at 266 feet by 443 feet wide, decorated in Italian flags and protected around the clock by heavily armed Italian military. After 50 years since the beginning of its construction phase, it was finally completed and open to the public in 1935.
King Victor Emmanuel II of Savoy was the first King of unified Italy. His monument represents Italian unification and preserves the Altar of the Fatherland as well as the shrine of the Italian Unknown Soldier. Below is a view of the structure looking at it from the front, followed by one of two water features on either side of the monument. Following the water feature is seven pictures of the many statues lining the monument. Lastly—a view looking down on Piazza Venezia from the top of the monument followed by two photos I took of the monument at night, one being slightly festive than the other because it's that time of year.
On behalf of D and A's, we'd like to wish you all a Merry Christmas, #steemit, this is the final stop on this tour. We hope you've enjoyed this Roman experience and don't forget to tell your friends about it—suggestions are welcome in the comment box below and tips, though not required, are accepted in all forms of #steem. Happy holidays!