Somewhere in Gateshead, Newcastle Upon Tyne.
I took out time to reflect. I am presently working on a book and it's been a long time coming. This walk is all about reflecting and taking my mind somewhere to recharge.
On a lonely road in the dead of the night. There I was taking in the cold fresh air the safety and comfort of the cool breeze.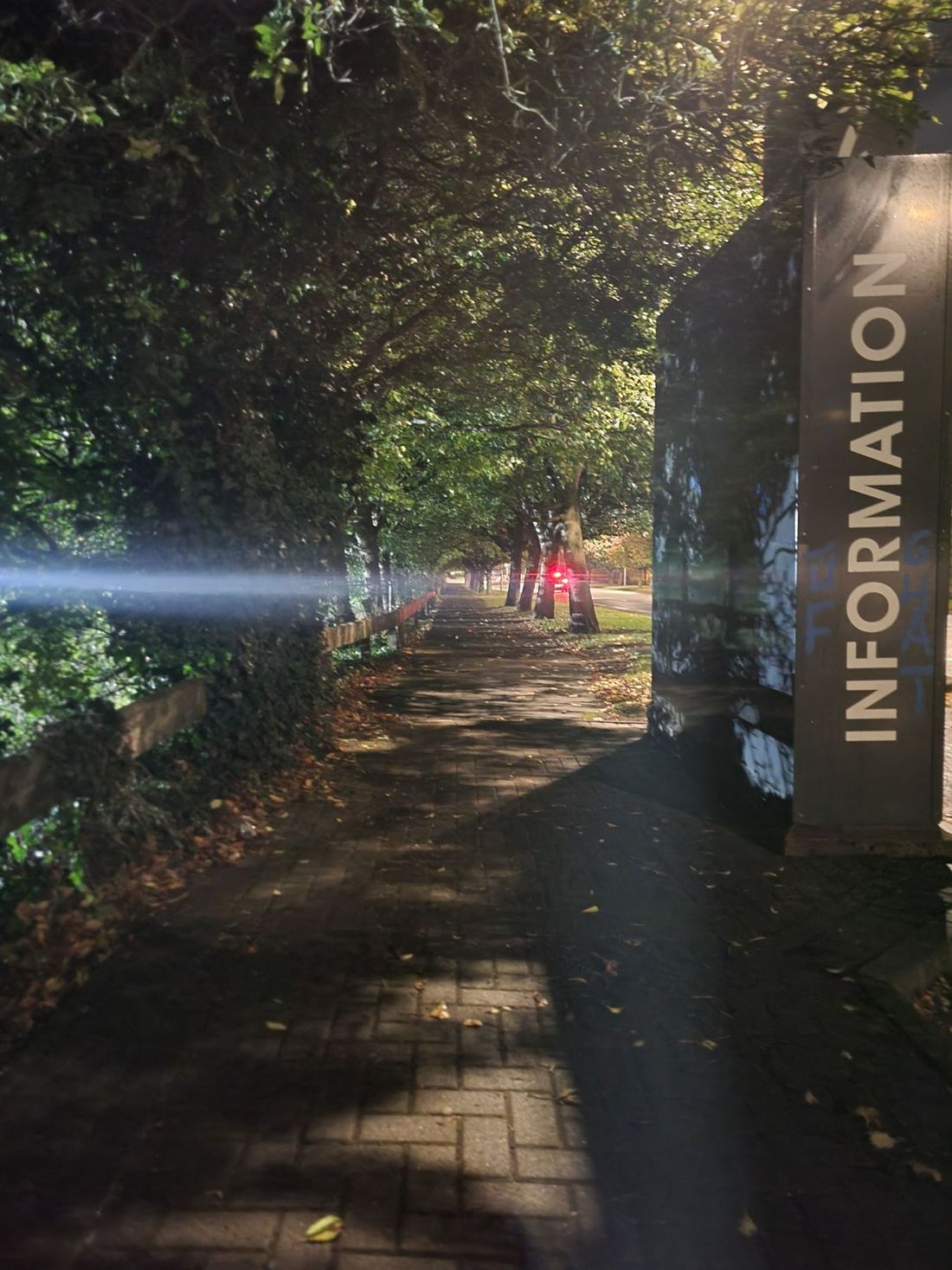 The pathways were enchanting as though it was stolen from a story book.
The light and ambinece was perfectly balanced.
The streets are safe to walk.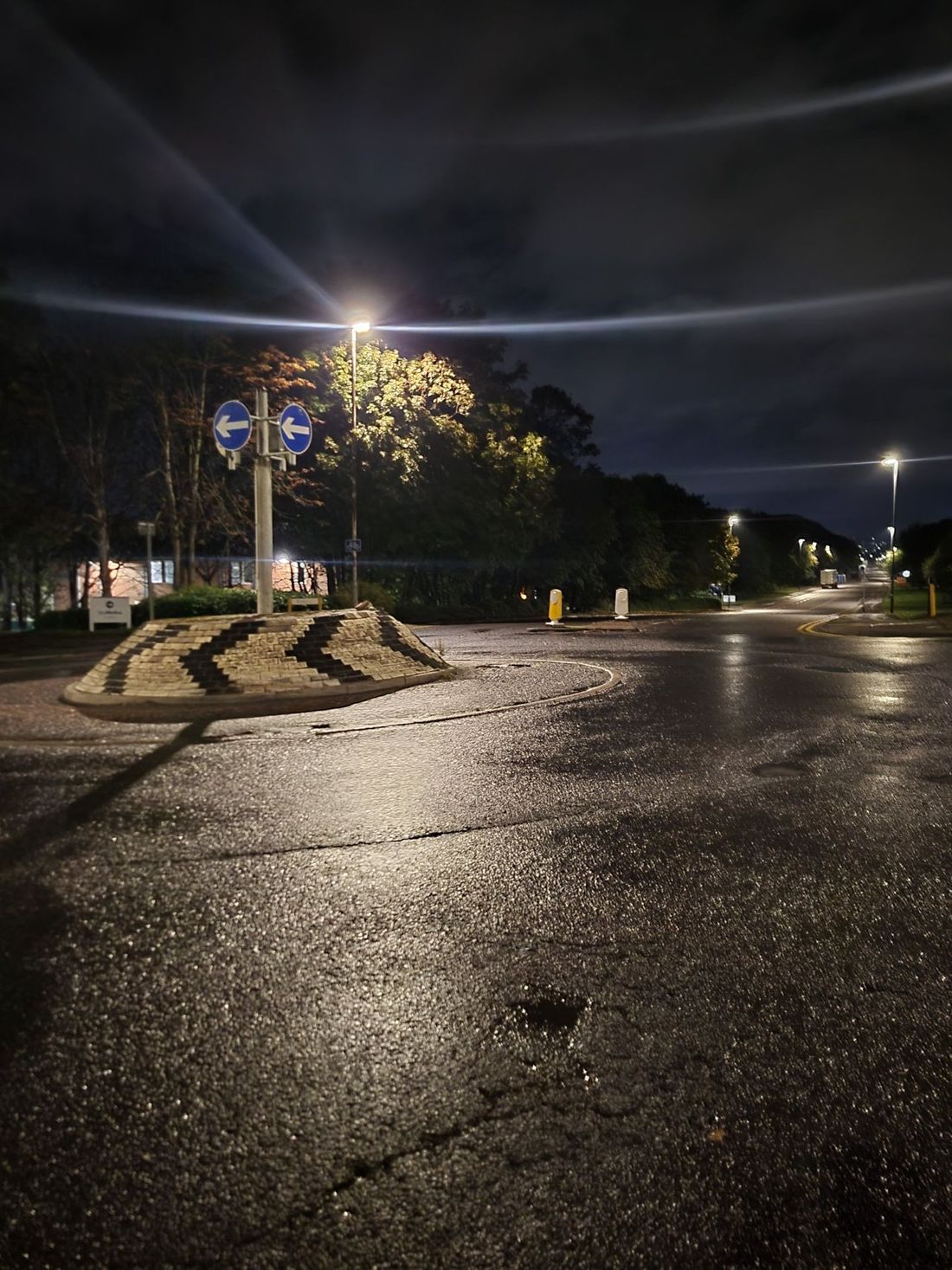 The paths and directions are perfectly designed.
The trees are green and they smell nice. I hope they remain the same this coming winter.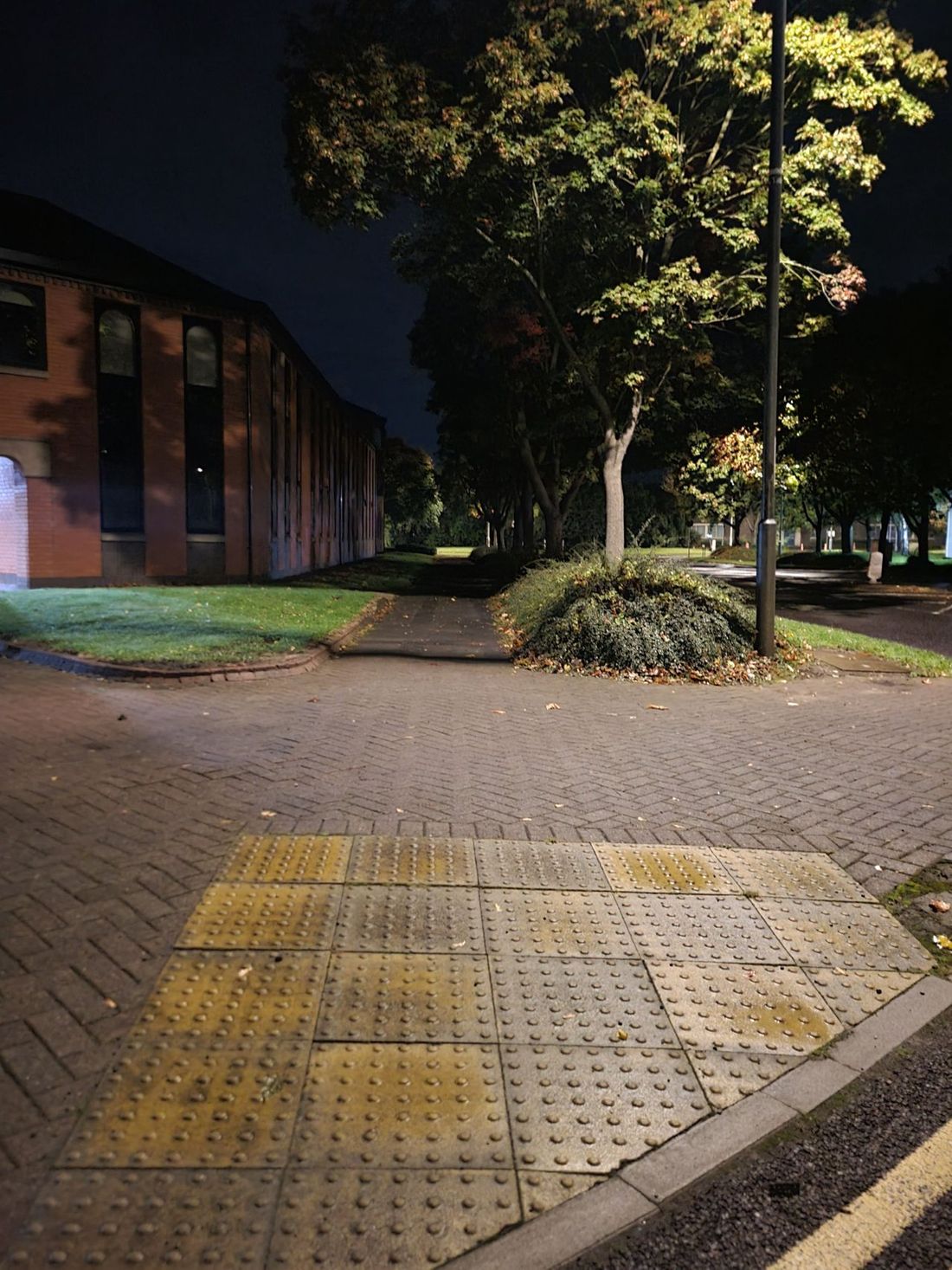 Clear ckies with no rains but a lonely man on the lonely road in the middle of the night.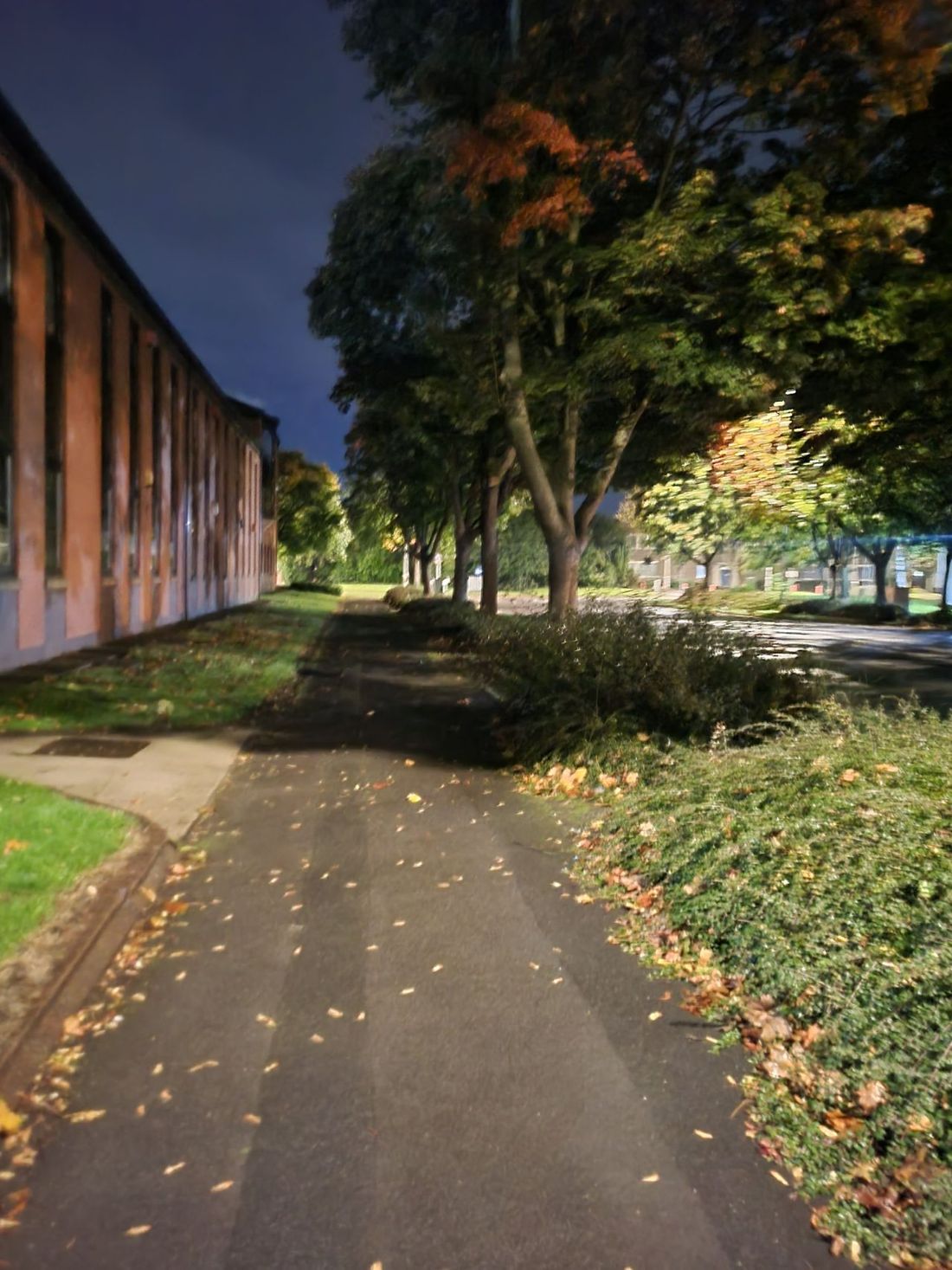 With no one in sight but lights and trees, I never felt alone.
I've always wanted to do this. Take long walks at night.
I'm someplace where I feel the moon watching over me. Guiding my every path and lighting my way. The night feels young and merciful. It breathes freedom.
I have always seen myself walking along these paths. It feels like I'm walking through past dreams. Sidewalks with greens and flowers with no one in sight but me.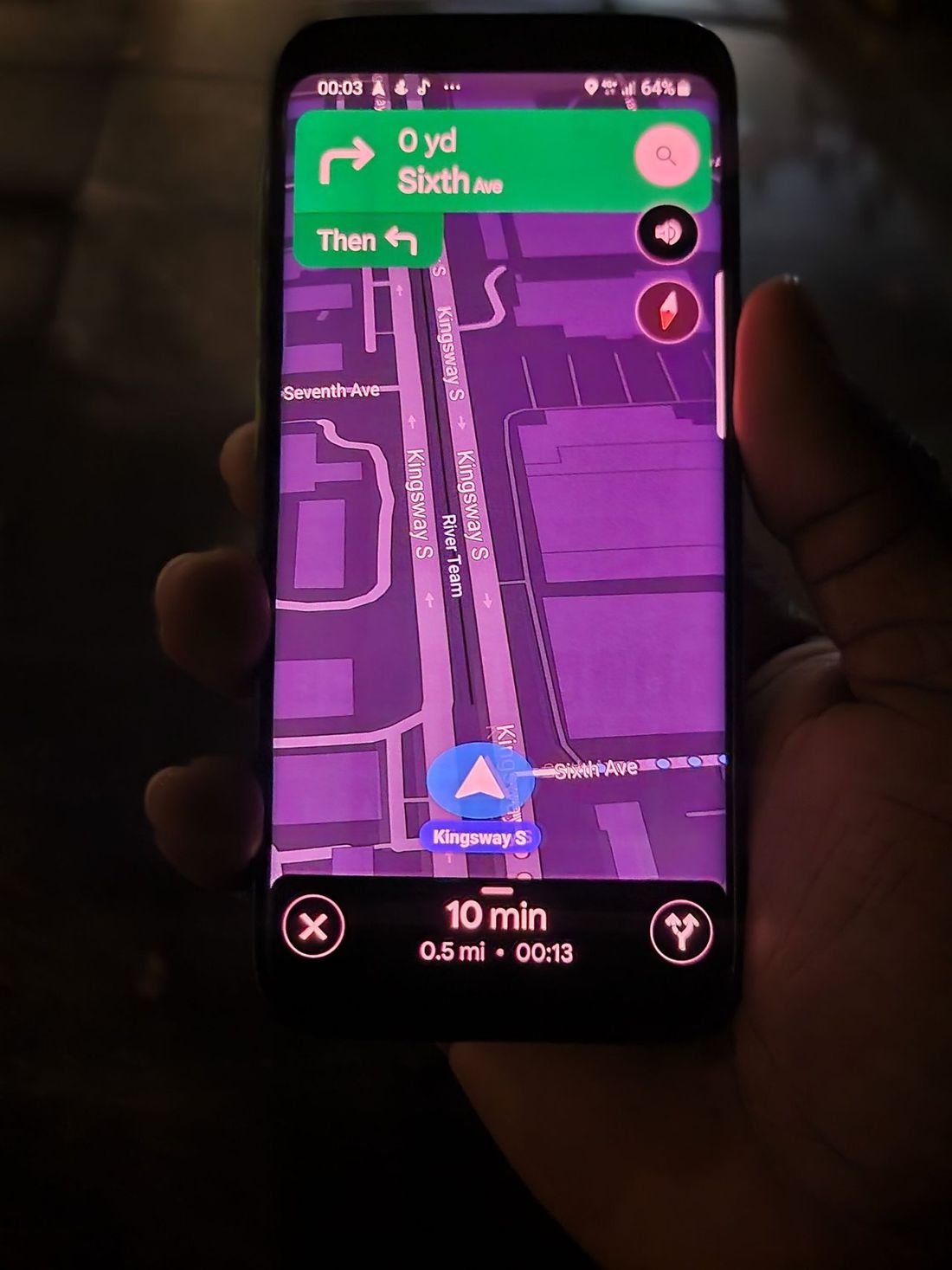 Of course, I have to be careful not to get lost with the help of a GPS..
That said this has been refreshing and therapuetic. Long walks at night and gazing into the stars.