This is my last video of the official Steemfest activities in Krakow. But I will have one more unofficial activity to bring you still with one of the beloved attendees. If you're not caught up with my SF videos you can watch HERE, HERE, and HERE.
On the last night of Steemfest happenings, all attendees were transported from the Qubus Hotel to the Wieliczka Salt Mines on the outskirts of Krakow, Poland. Little did we know that they reserved one of the best activities for last.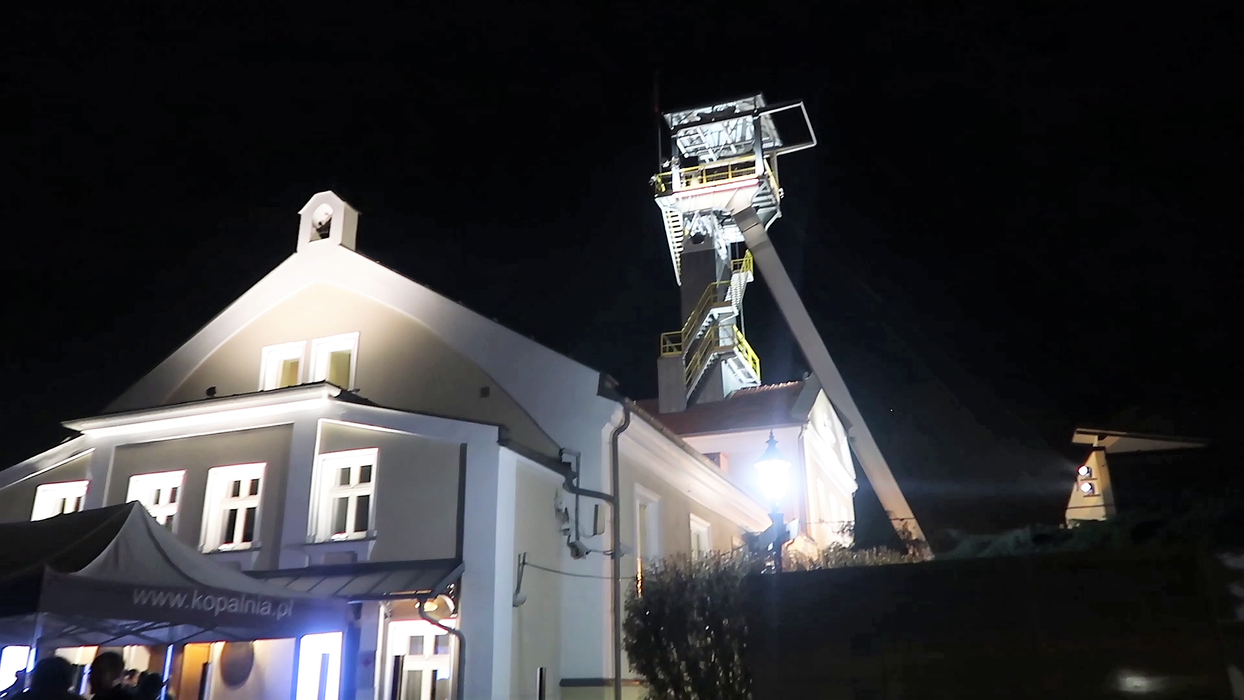 Exterior of the salt mine
The salt mines are one of Krakow's famous tourist spots that are kind of a must-do when you visit the city. It comes highly recommended by the locals as well.
To start the journey off right, they make you walk down 380 steps. That doesn't sound like a lot... but it was a lot. 54 floors worth of them all at once and over 100 meters deep.
Our guide was telling us about the size of the mine which goes 300+ meters down, and 300 kms of passages. That's a lot of salt. It was first mined in the 13th century when salt was a very valuable commodity for preservation purposes.
She then took us many passageways each leading to something different. There were carved chapels that the miners used to pray in, there were salt statues of royals and historical figures, even some carvings of the legends of the mine which included dragons and dwarves. There were also replicas of miners doing their work with the giant medieval machines used to help lift the salt stones.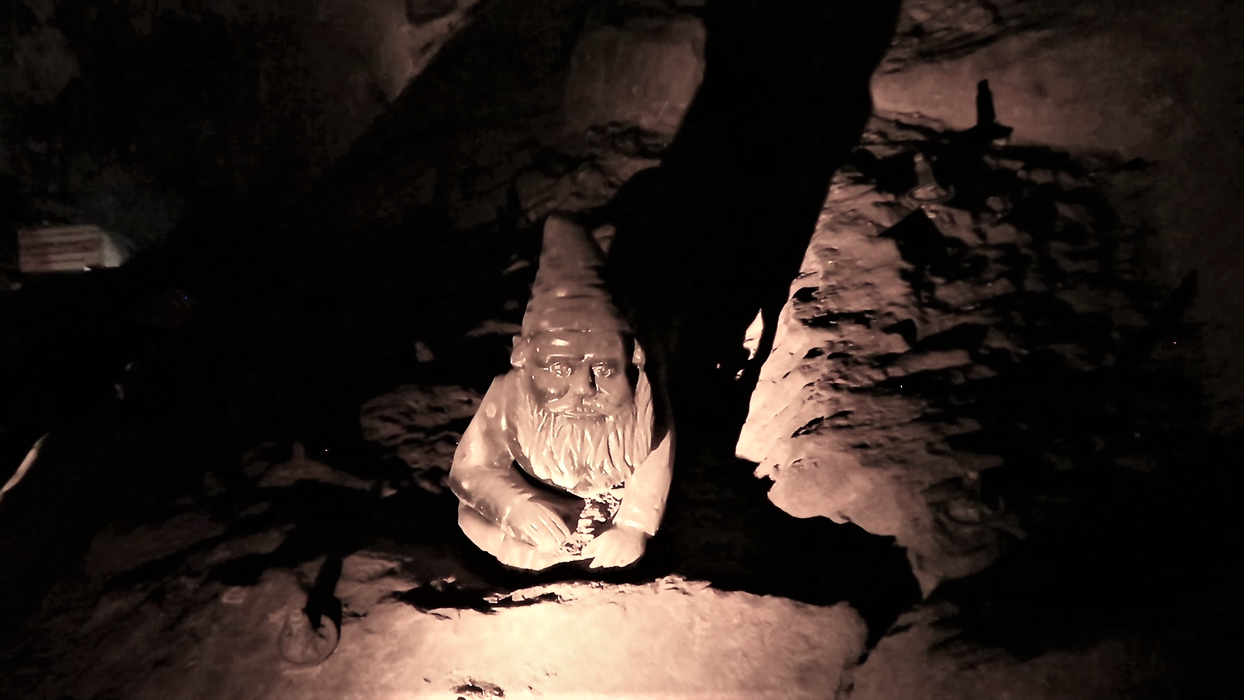 Note: all the walls that were not wood could be licked. Because the material is all just salt and minerals. Same with the floors, you could lick them too if you wanted. But some of the floors were reinforced with concrete plus a lot of people, you know, walk on the floor and who knows what they stepped in before being there.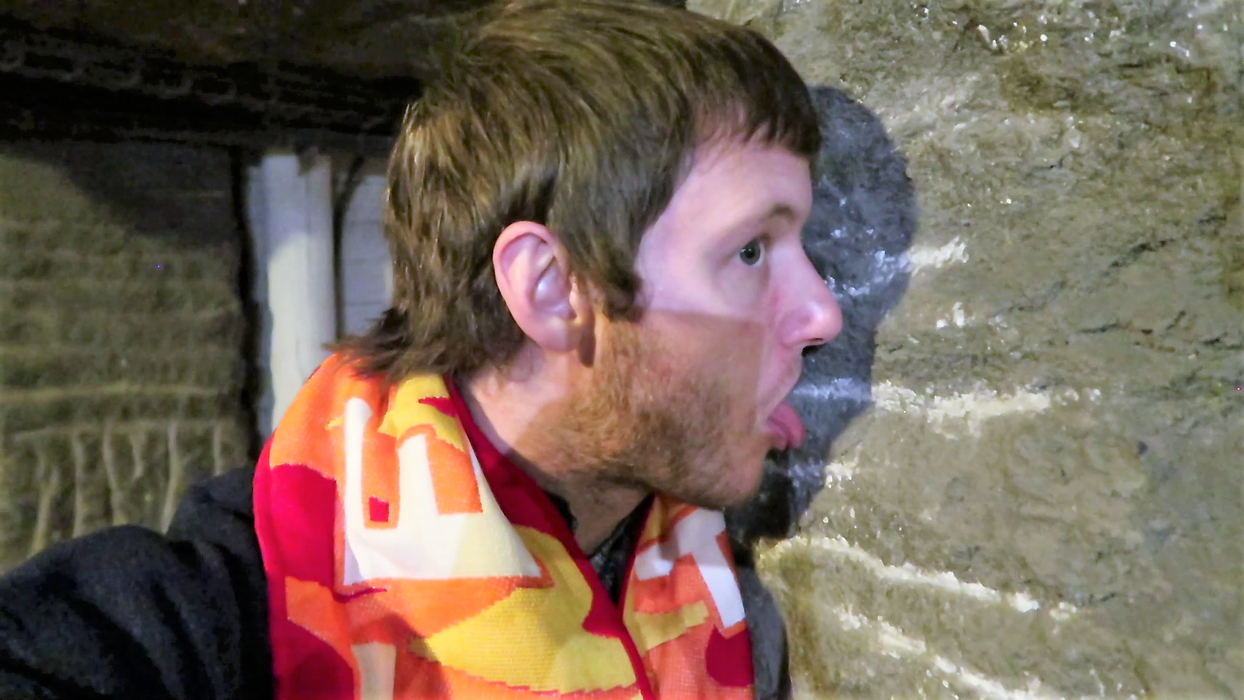 The church was the most impressive structure in the mine. Our guide told us that they hold mass there every sunday and weddings are held there as well. The size of the church and the salt religious carvings were most impressive.
The finale was held just down the passage from the church in a banquet hall where we were served dinner. I can't recall ever having a meal underground, 130 meters underground, no less. And in a freakin' salt mine where the very air you breathe is supposed to give you superpowers or something. Still waiting on those to kick in. The dinner was delicious and dessert may have been even better.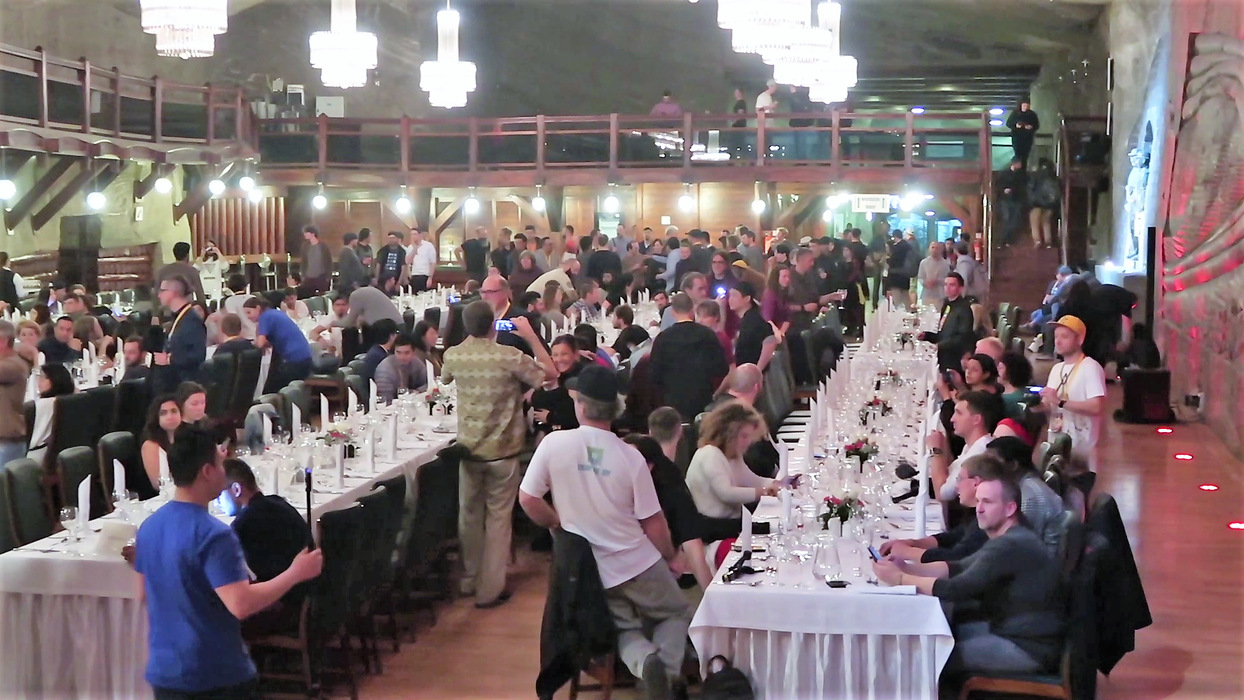 Super cool and unique experience. Thank you @roelandp and @gtg and everyone else who helped organize this for us. You're great.
Have you ever eaten a meal underground?
Shoutout to @steemcafe and @nomadicsoul who were featured in the vlog.
Music used:
Monody by TheFatRat (feat. Laura Brehm) (Orchestral Remix by sJLs)
sJLs
https://soundcloud.com/sjlsmusic
https://www.facebook.com/sJLsmusic/
https://www.instagram.com/sjlsmusic/
TheFatRat
https://soundcloud.com/thefatrat
https://www.facebook.com/thisisthefatrat
https://twitter.com/ThisIsTheFatRat
https://www.instagram.com/thefatratofficial
Laura Brehm
https://soundcloud.com/laurabrehm
https://www.facebook.com/laurabrehmmusic
https://twitter.com/laurakbrehm
---
▶️ DTube
▶️ IPFS