Day 2 of my cruise around Halong Bay, Vietnam! Watch my video of the first day HERE.
Click photo above to watch DTube video
After spending the night on the cruise boat in the bay, the boat started moving at sunrise. I hurried to get out of bed to see it and was not disappointed. The sky cleared up after the cloudy day yesterday. There is nothing quite like a clear golden hour in Halong Bay. I soaked it all in on the lounge deck for as long as I could.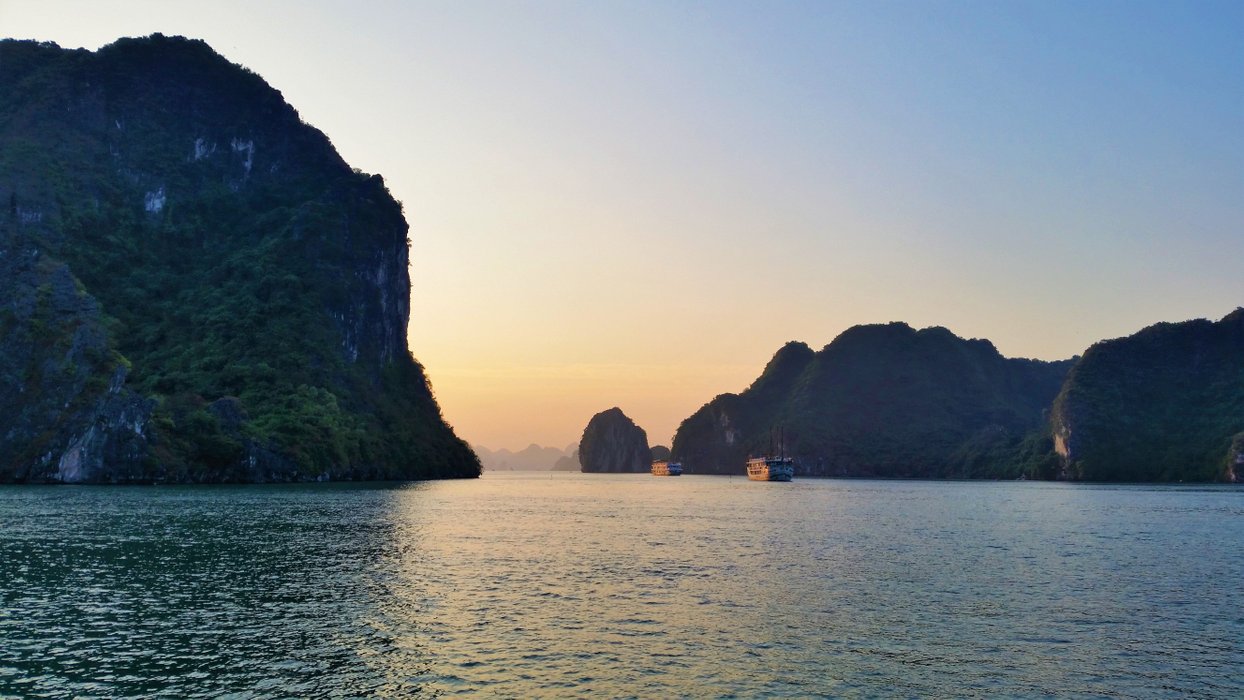 Sunrise in Halong Bay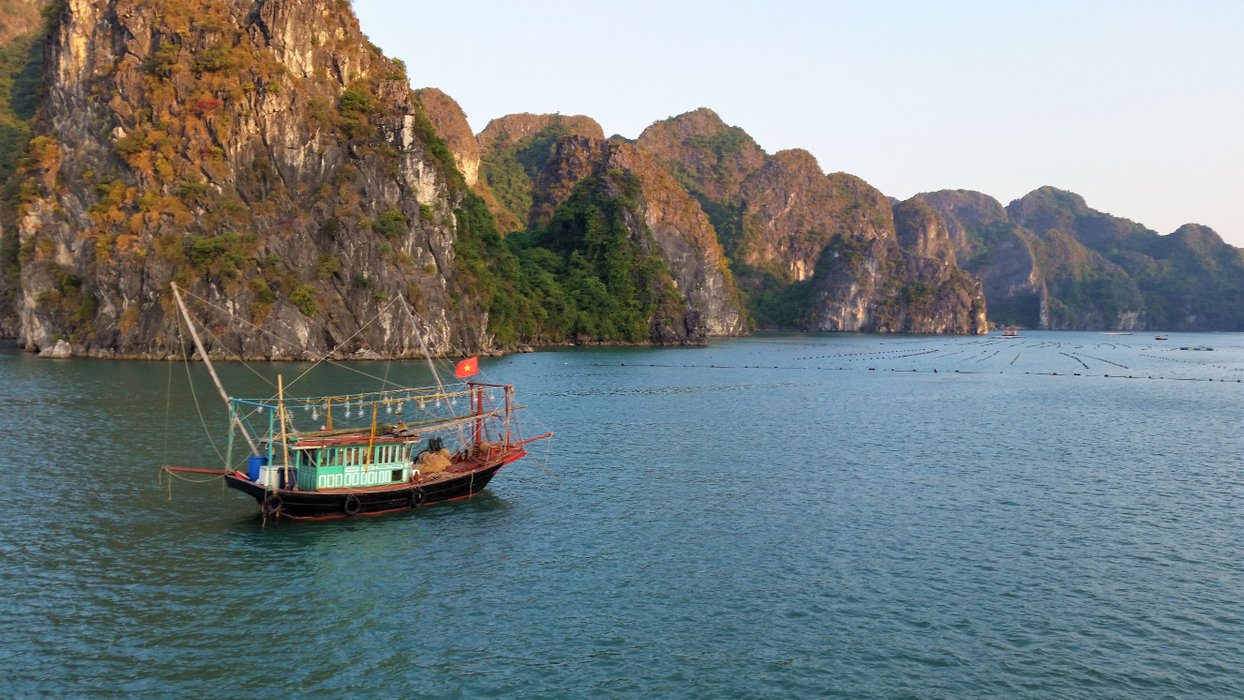 After breakfast, the first thing on the day's agenda was to visit a floating pearl farm in the middle of the bay. The murky and slightly brackish water of Halong Bay make it a prime location for oysters to thrive and produce pearls. We learned how they artificially implant an irritant into the oyster body which starts the process of the oyster's defense mechanism of coating the irritant with fluid, layer upon layer, until a pearl is formed.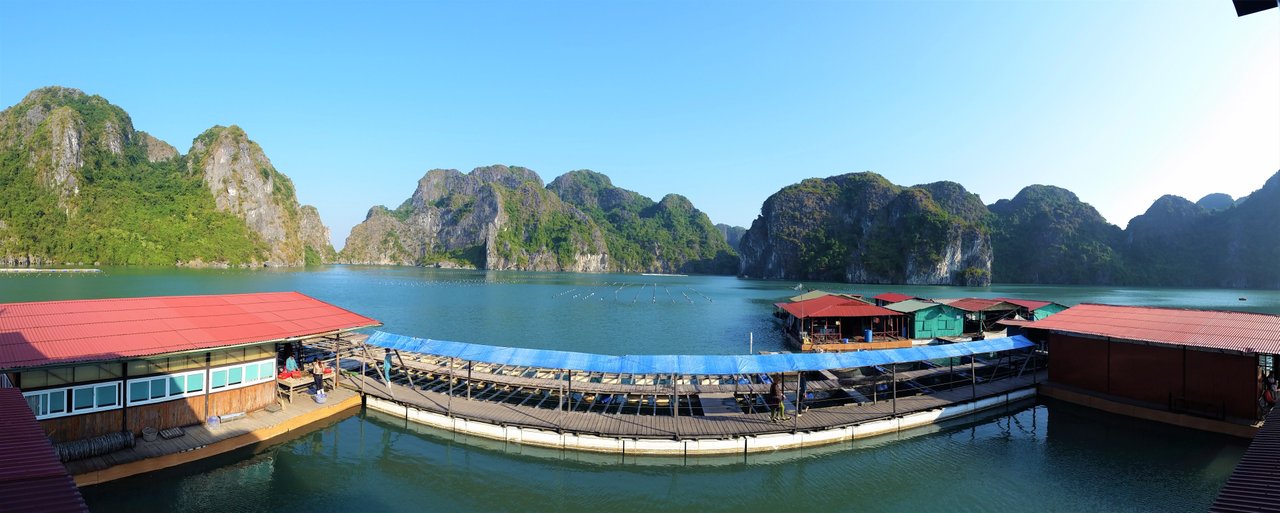 The pearl farm
After the pearl farm, we did more cruising around the bay and soaked up the sun on the lounge deck. We were taught how to make Vietnamese spring rolls which we ate for lunch. As we ate, the captain was driving the boat back to the port to end our cruise and take us back to Hanoi.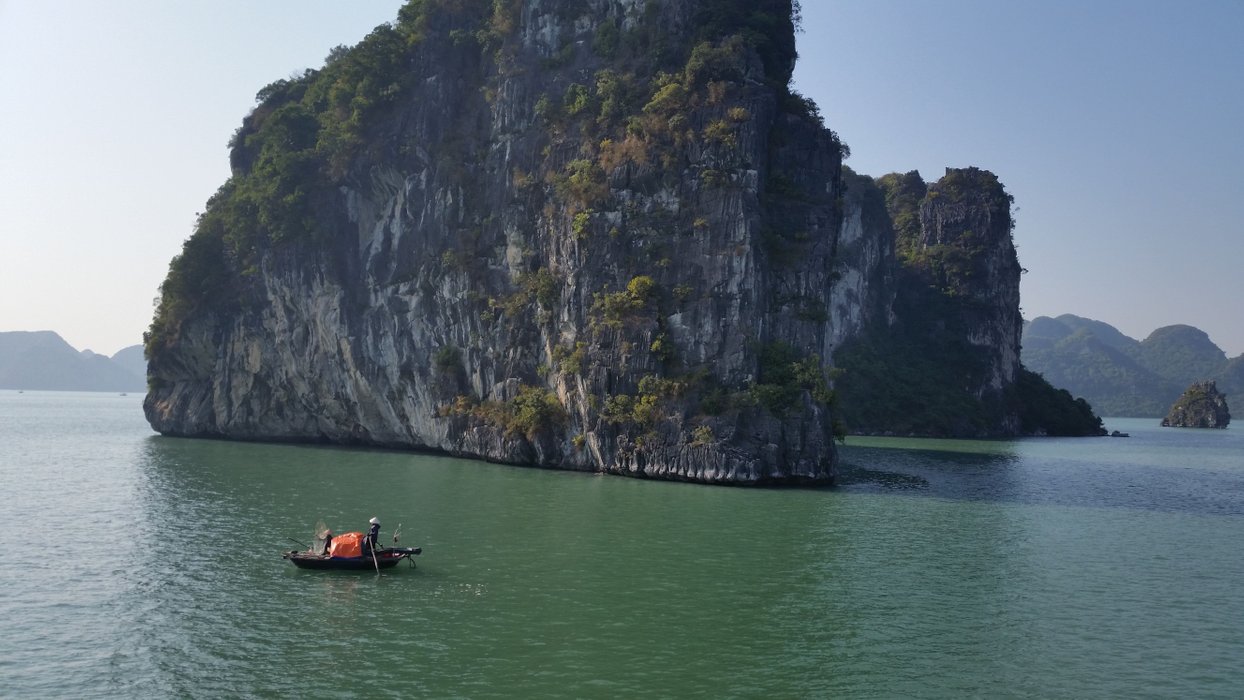 Some people say that Halong Bay is overrated despite its UNESCO World Heritage status, or that the cruises are overpriced for what you get. It is a relatively expensive thing to do in a country like Vietnam where everything is so cheap. I look at the overall experience and I wouldn't trade it. Maybe the naysayers had bad weather when they went (common in Halong Bay) which dampened their mood. The websites suggest going in the Spring or Fall for the best weather. I suggest you go around the time of year I that went, December. I got a gorgeous day in Halong, but the weather in Hanoi was next to perfect for the whole month. Either way, just go. That is my advice.
Have you been to Halong Bay? Tell me about your experience in the comments.
---
▶️ DTube
▶️ IPFS