The twins are at it again. Traveling and stuff. Here's another video from Morocco. To watch my video of God's Bridge near Chefchauoen,click here. This time we are on our way to the Sahara, the world's largest hot desert.
We booked our desert tour in Marrakech, one of Morocco's most visited cities. To get to Merzouga, the gateway to the Sahara, from Marrakech takes 2 whole days of driving with some stops included. This video is day 1 of our adventure.
Click photo above to view DLive video
A few hours after leaving Marrakesh, we made one of our planned stops at the village called Ait Ben-Haddou which means Tribe of the Son of Haddou. It is a ksar, which is an earthen village with a fortification around it used by the Berbers centuries ago. This is one of the most well-preserved and most attractive ones still standing making it a popular tourist destination. It is also a UNESCO World Heritage Site now.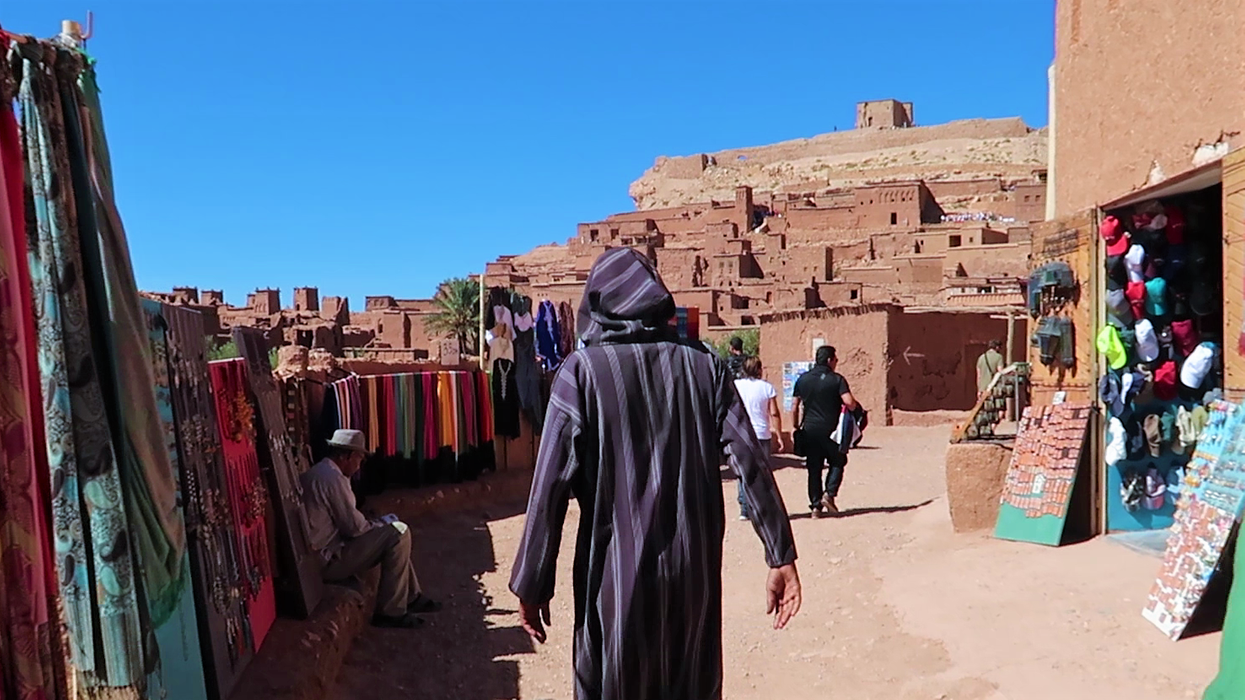 Another thing it is popular for is the set of films and series. Many different period movies and shows have filmed scenes at Ait Ben-Haddou, including Game of Thrones, Gladiator, Lawrence of Arabia, Prince of Persia, and more.
Even though it was mainly just a merchant village for traders traveling through the desert, this little village is a beautiful gem for us to see how people lived centuries ago in Northern Africa. It is not inhabited anymore. Everyone now lives across the stream in the newer village but people still sell their crafts out of little shops they set up in the old village.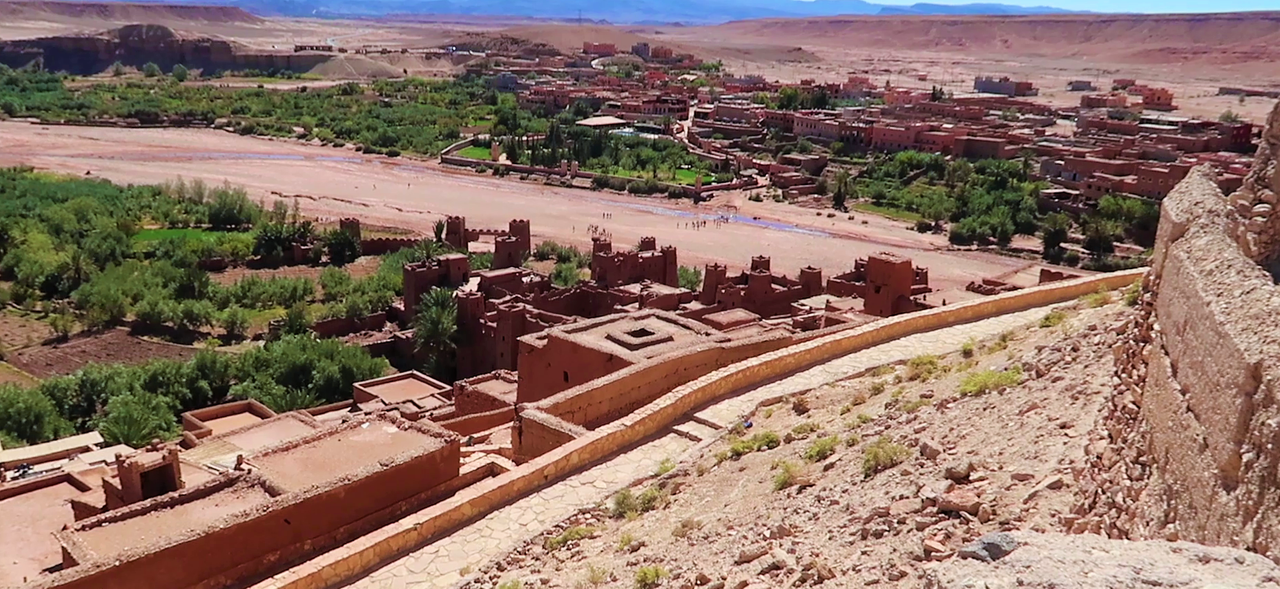 The rest of our day's journey included getting to see Dades Gorge and staying in a hotel inside the gorge. The next video you'll see from me will be Day 2 of this adventure where we get to ride camels through the Sahara. Be sure you're following me so you don't miss it.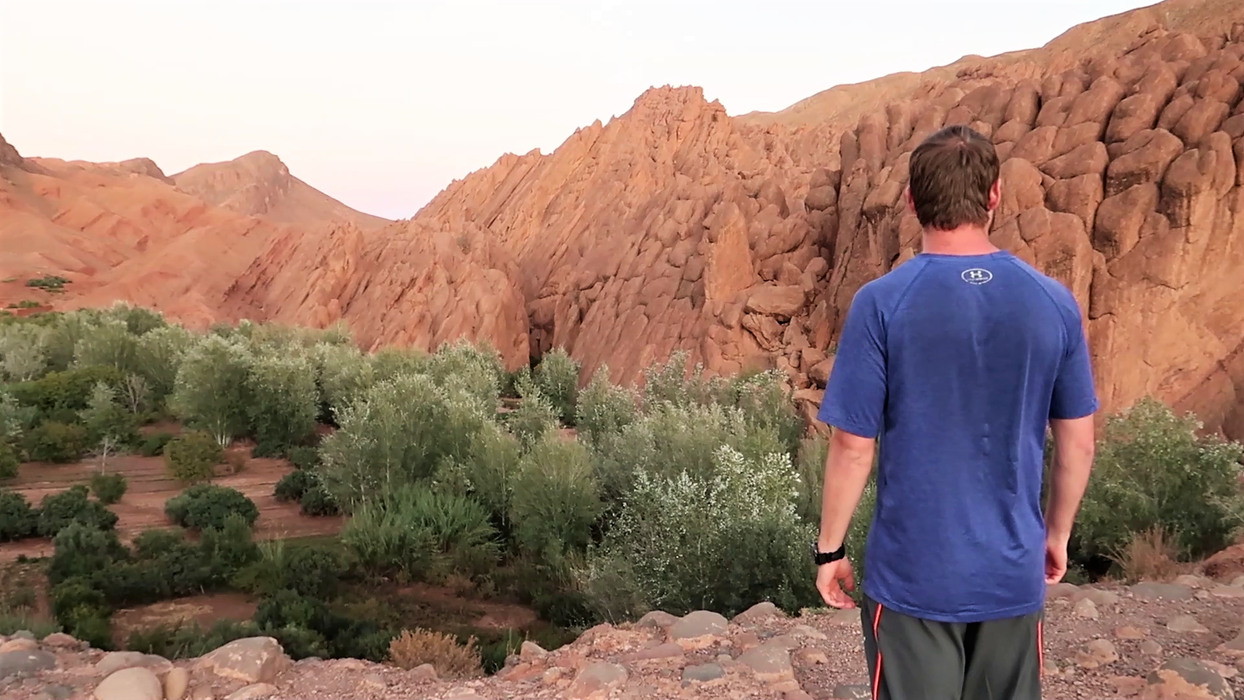 Dades Gorge. I am not a good poser as you can see
Have you seen some of the movies that filmed here?
Music used:
Bohemia Al-Andalus by Gnawledge
Copyright Free
Pirate's Call by Approaching Nirvana
http://youtube.com/user/approachingnirvana
https://itunes.apple.com/us/album/pirates-call/1289869107?i=1289869110
My video is at DLive