This is the 2nd video in a series I'm doing of awesome thing to do in southern Utah. See the first post of the series here.
I'm going to cheat a little bit with this one because the site in this video is not actually in the state of Utah, but it's just a few miles across the Arizona border. But, if you are in southern Utah, this is a place you should definitely try to squeeze into your itinerary. White Pocket is a cluster of unusual rock formations in the middle of the desert. Have you heard of The Wave? The incredible wavy rock formation that only 10 people per day get to see? It's similar to that, only there is no limit to the amount of people that can see it. It is a difficult place to get to because of the off-road conditions you have to drive through to get there. It's very rewarding if you can make it, though.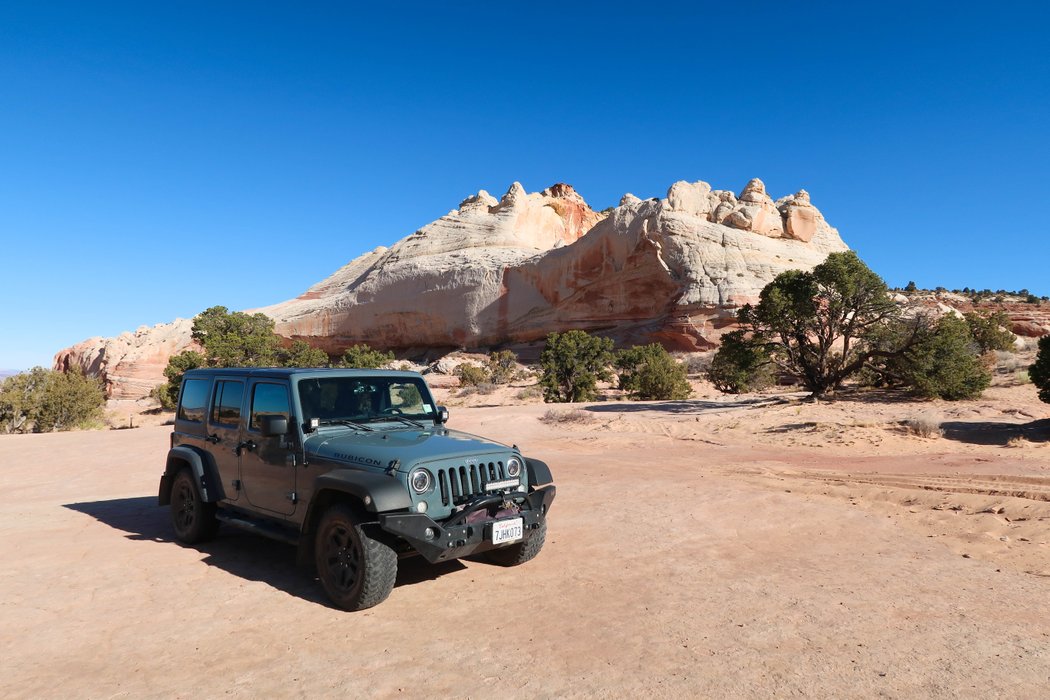 @toddhata and I drove almost 30 miles of dirt road and deep sand and getting partially lost to get to White Pocket. There are several different two-track roads that will get you there, but some are less worn than others. Google Maps took us a way that wasn't too well worn, but we made it anyway.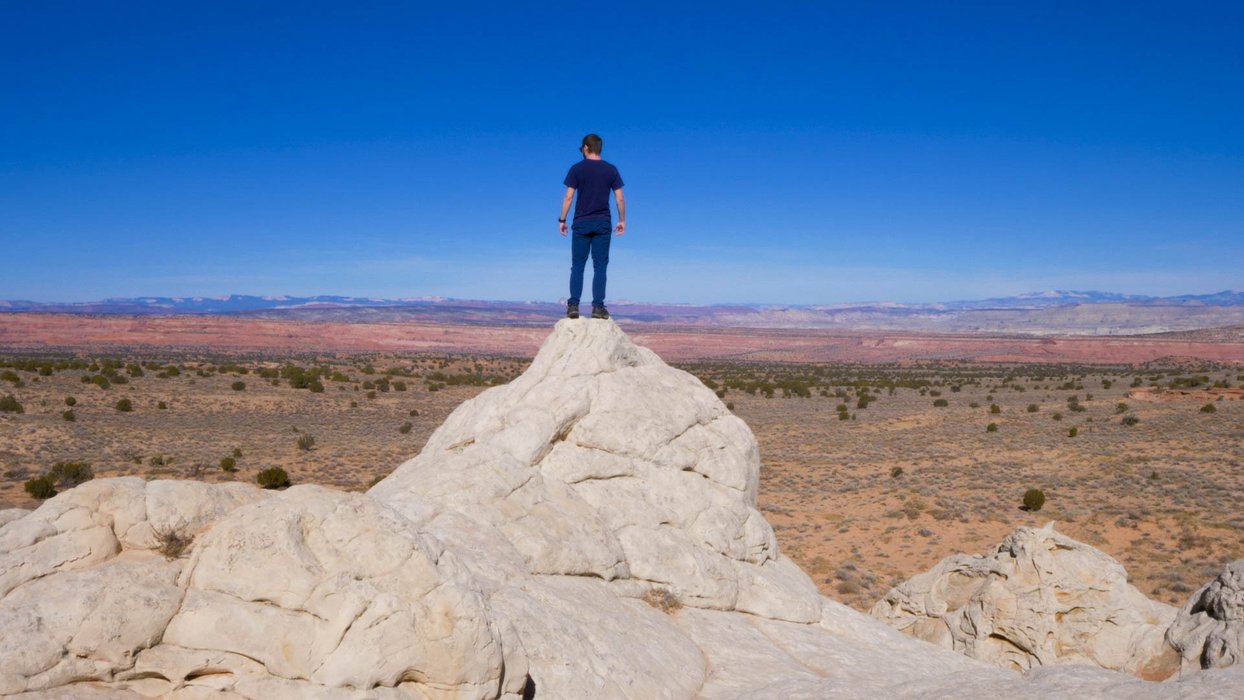 Once we got there, we were blown away by all the different goeological wonders that were towering, swirling, and geometry... ing. It's a place you have to see to believe because it looks like something from a science fiction film or a different planet. It's pretty hard to describe so I'll try to let the photos tell the story.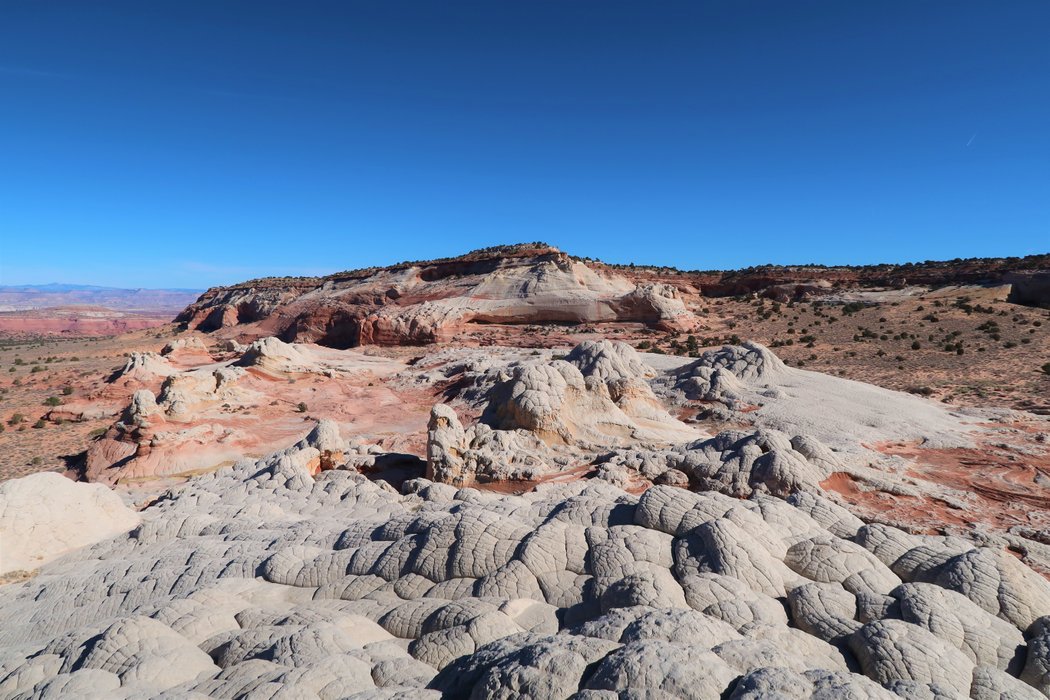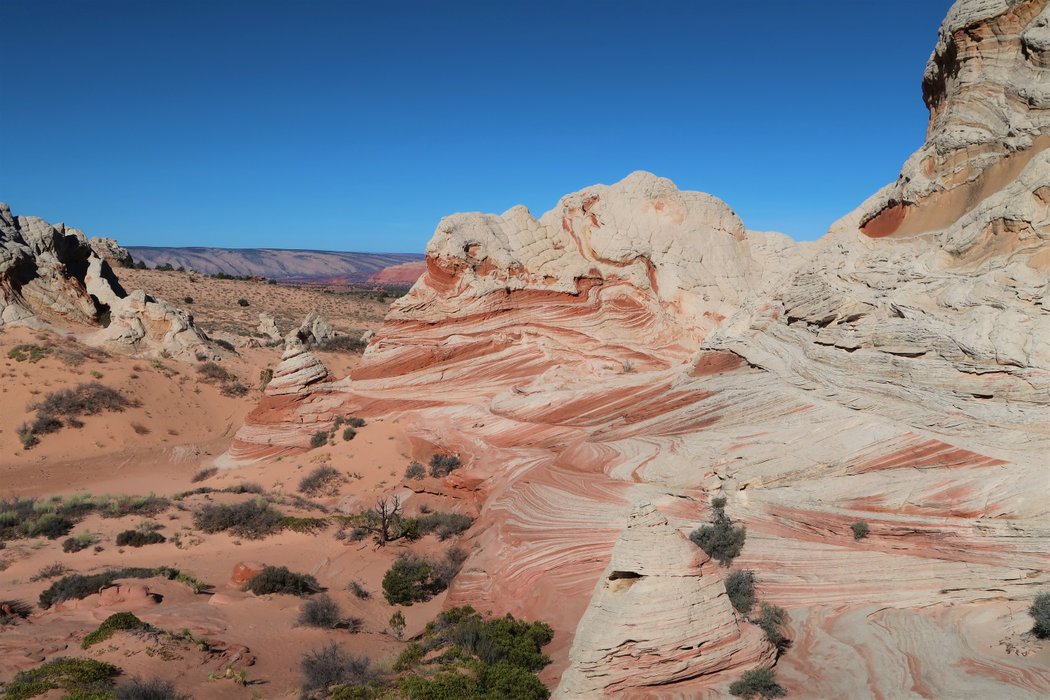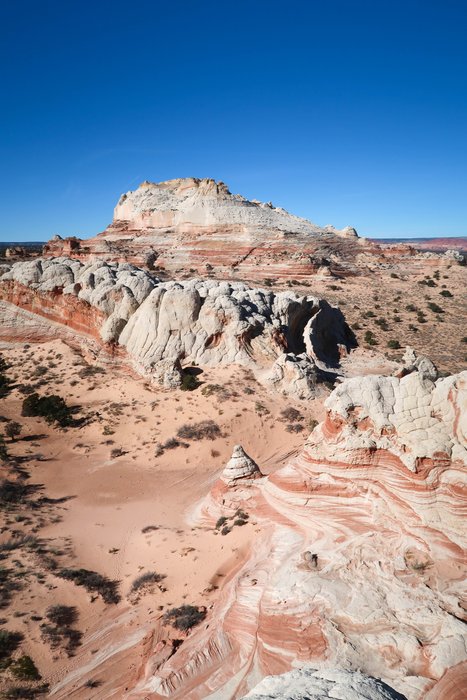 If you are not lucky enough to get into The Wave, this is definitely a great alternative... if you have a 4-wheel drive vehicle. If not, hire a tour company to take you there. You just might have it all to yourself too which is great if you're like me and you like to get away from people, LOL. It's a very off-the-beaten-path spot.
There is so much more in this area of the USA and I will show you in the next videos. Till then...
Music used:
Play With Me by Le Winter feat. Jack Daniel
https://www.instagram.com/lewintermusic/
https://www.instagram.com/jackstengeldahl/
Summer Memories by Approaching Nirvana
http://youtube.com/user/approachingnirvana
http://bit.ly/sHFDz1
Down Never Out by Approaching Nirvana
http://youtube.com/user/approachingnirvana
https://fanlink.to/zPB
My video is at DLive