Hey everybody, coming to you from Tultepec, Mexico again. If you haven't seen my post for the first time I was here for the National Pyrotechnic Festival, you must do that because it's epic and crazy. And it will explain why this festival is intense as well.
Tultepec is Mexico's capital of fireworks as much of the population of the town is involved in the industry. This time I'm here on Easter Sunday. For a long time, Mexico has had the tradition of making depictions of Judas Iscariot, the disciple who betrayed Jesus Christ, and then lighting them on fire in an event they call Quema de Judas. They do this every Easter to symbolize the triumph of good over evil. Of course, since we are in a firework town, they can't just burn Judas. They have to make him explode. And not just one of him, but dozens.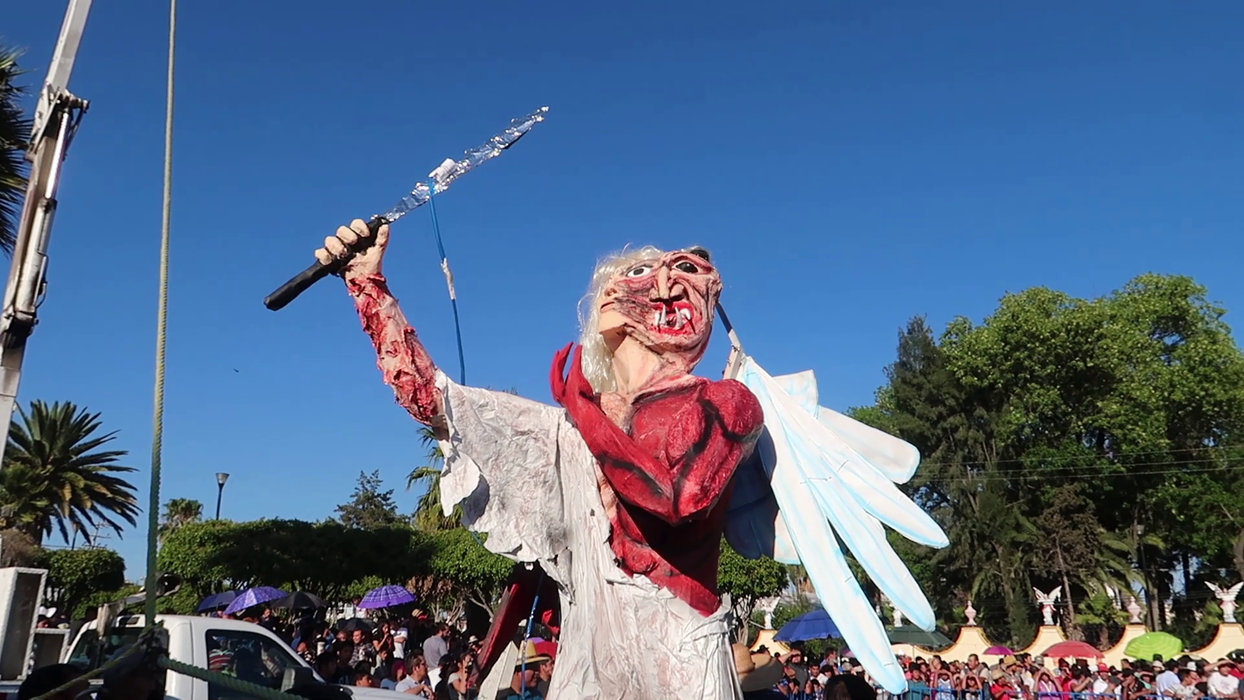 They turned it into a contest for whoever makes the best depiction of Judas in 3 categories and makes a great spectacle with the fireworks wins a cash prize. Entire families and whole neighborhoods team up to make their version and hope for the prize. The 3 categories are Traditional, Comical/Political, and Alebrijes (fantastical creatures).
Each Judas is brought to the main square and is lit up one by one until extremely loud explosions leave nothing but an empty frame. It starts in the late afternoon and goes til about about 9pm, or when the last one explodes.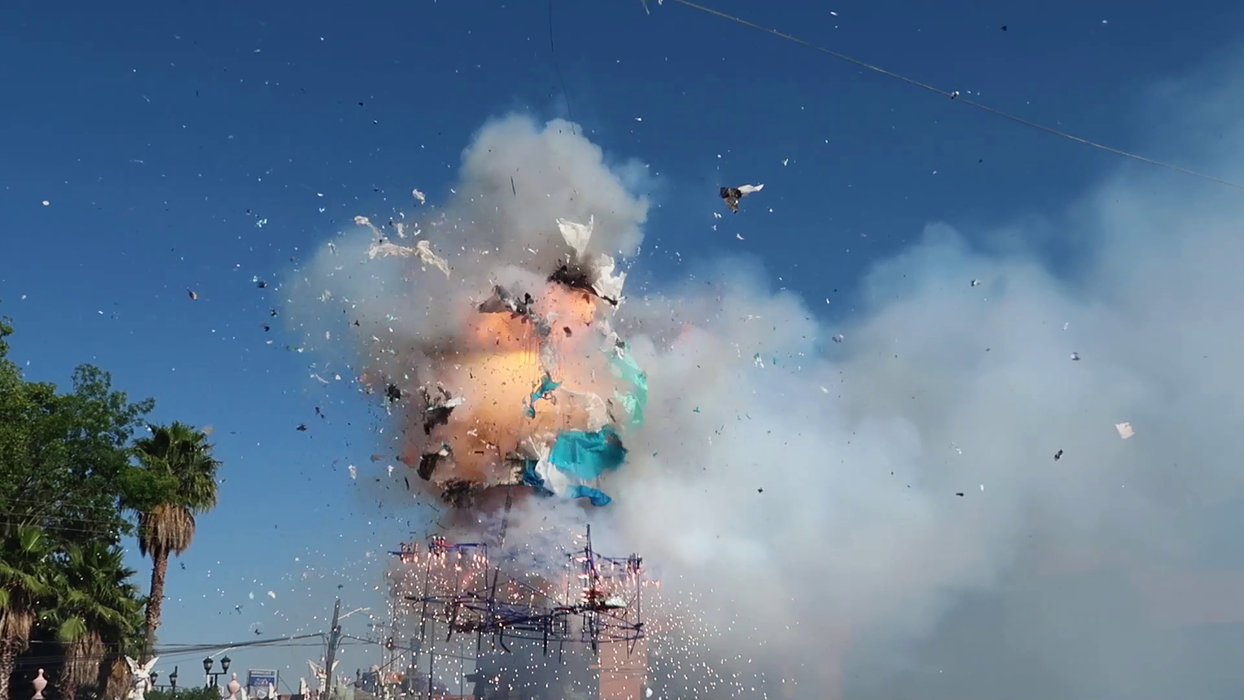 Joining me once again was Mike Corey as well as Exploring with Cody, both popular travel Youtubers. Antonio is a photographer and was my inside guy to Tultepec.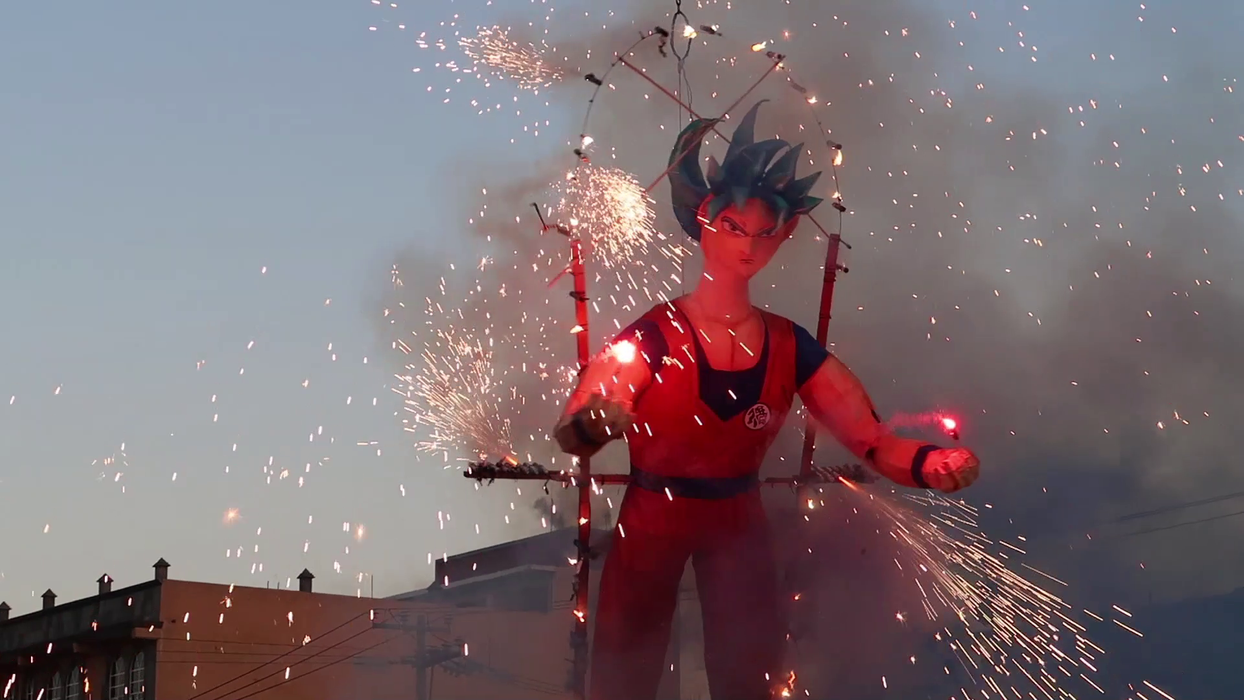 Tultepec proves once again that it is a crazy town. Certainly not without its tragedies as a result of the firework industry. Many accidents happen and deaths are not uncommon from fires or explosions. In fact, only a couple days ago there was a very deadly accident that took the lives of 2 dozen people, including firefighters. But it is their lifestyle and they won't stop doing it even though they know the risks. They are very proud of their line of work and the traditions they hold around it, including Quema de Judas.
What's the craziest place you've ever been to?
Music used:
Phoenix by MDK ft. Nick Sadler
source
Blank by Disfigure
source
https://www.youtube.com/user/DisfigureMusic
Cosmic Storm by A Himitsu
https://soundcloud.com/a-himitsu
Creative Commons — Attribution 3.0 Unported— CC BY 3.0
https://creativecommons.org/licenses/b/
My video is at DLive