This became something much more than a travel vlog.
Let me give you the backstory of how this video came to be. In Ostrava, Czech Republic, I went to a travel blogger conference called TBEX where they set up a bunch of tours for us travel bloggers to go on and experience the city and surroundings the best way they can show us. However, at the last minute, things were shaken up a bit. On the day before the tours started, we were given a facebook group notification about a new tour they were offering us from a company called Pragulic and we could sign up immediately. The only details that really stood out was seeing the city through the eyes of a homeless person who would be our guide and discovering unusual places like devastated settlements.
I was curious enough and a couple of my good friends wanted to see what it was about too, so we signed up for it.
Julek was our guide and Maggie translated his Czech to English for us. She was really nervous as it was her first time working as a translator and only at 17 years old. Julek walked us to several places relevant to the stories he told about his life, his rebellious upbringing, his life choices that led to prison time and losing his family, and how he became homeless. But he also told us of how he is turning his life around by working with organizations that are addressing the homeless problems in Czechia.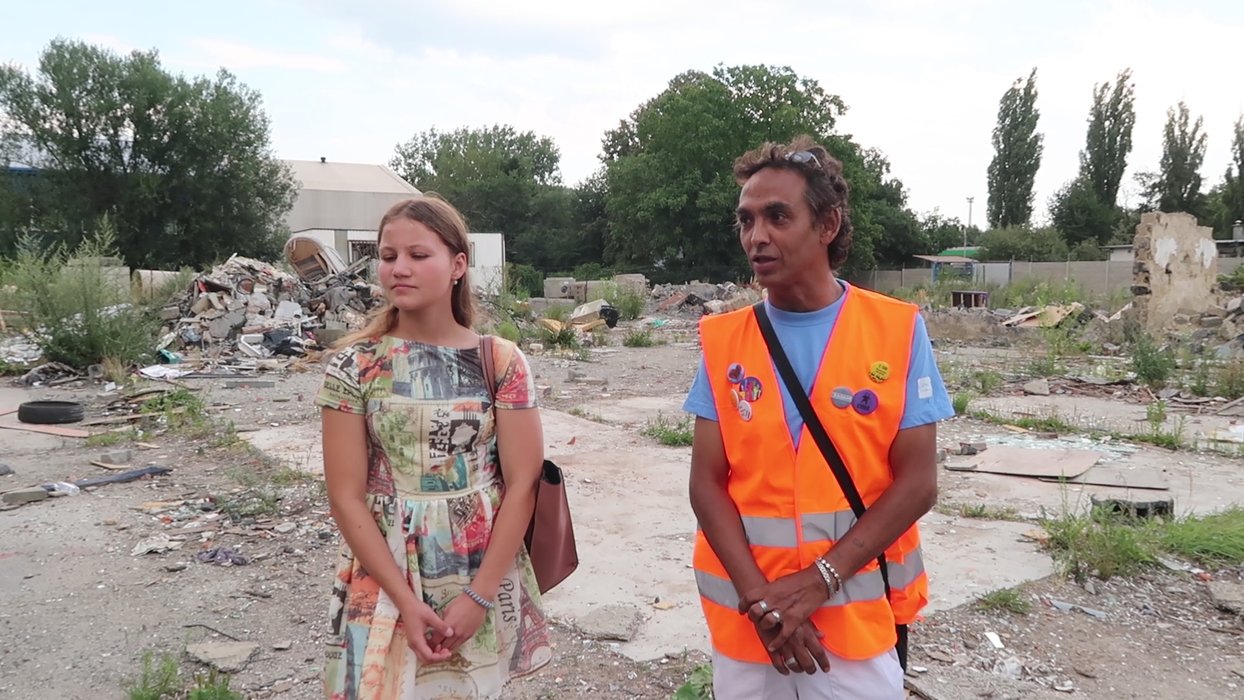 Maggie & Julek
Since Julek is also a Gypsy, he took us to the part of town where many gypsies live. It's a ghetto that sits between the railroad tracks and the main highway. I noticed it was pretty closed off with only 2 ways in and out of there. He told us of the living situations the Gypsies are in and how they feel the city is treating them unfairly.
This is a very controversial topic in Europe and many people have strong opinions about Gypsies and their lifestyle. It was really interesting and educational to get an insider's perspective of it.
He ended the tour on the far side of the ghetto where there is a whole row of abandoned apartment buildings that used to house industrial workers but got flooded in the 90s and eventually neglected and abandoned. He said he hopes the city will do something about all the abandoned places in town because it's an embarrassment.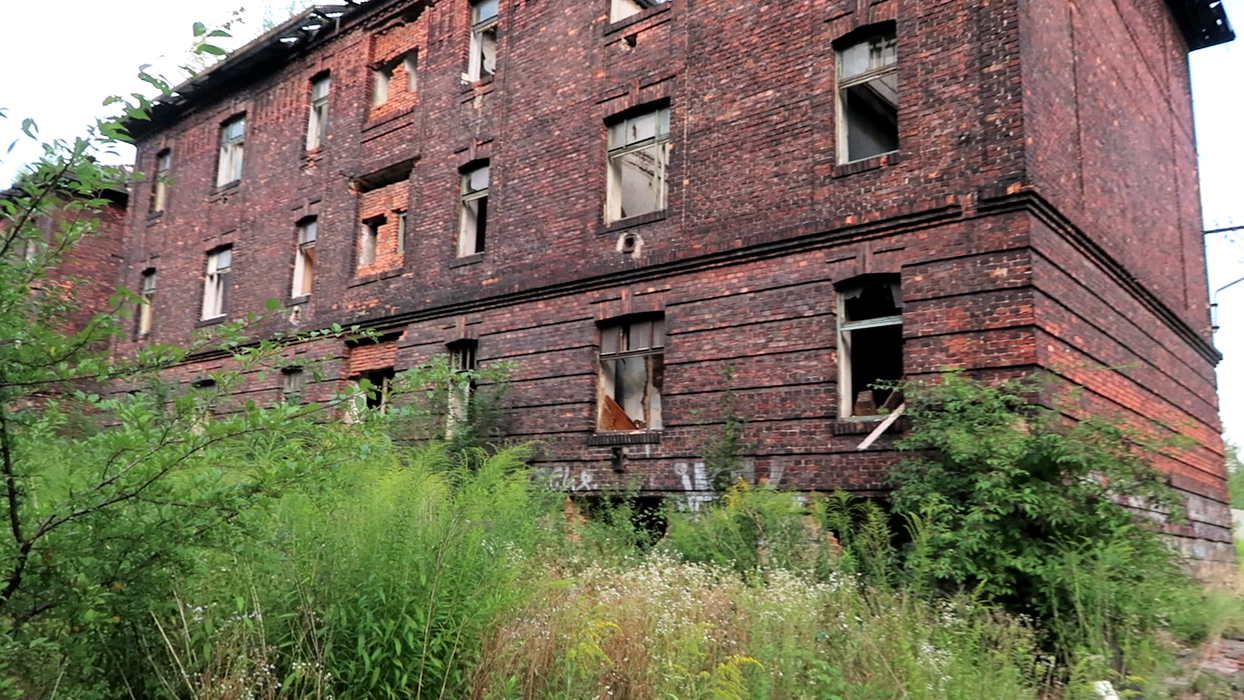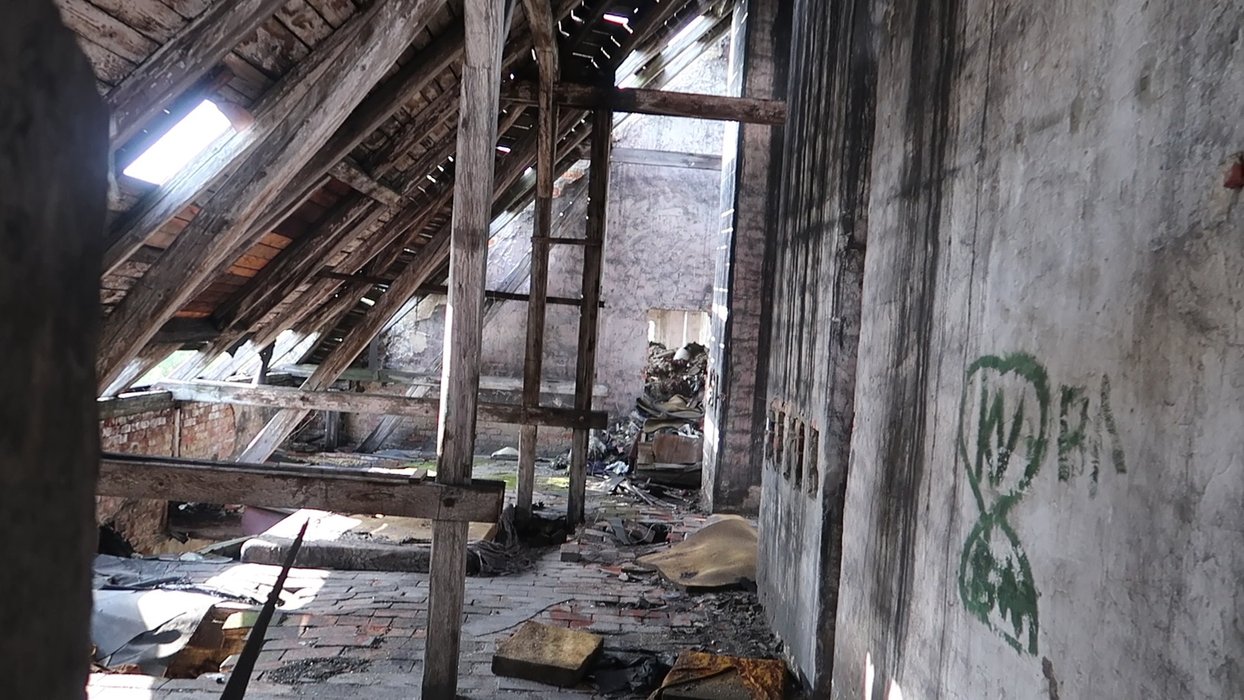 With what I filmed and as I was editing, I realized that this video won't be like my normal vlogs. It was starting to look more like a documentary but combined with a vlog style of shooting. So I'm calling this a Vlogumentary (hopefully that's not trademarked), not to be confused with the real documentary about vlogging that has the same name.
I think this is the first video I've put up about any social issues. But the cool part was that it's a very unique experience going on a guided tour highlighting these issues and learning the life story of the homeless guide. So it is relevant to my experiential travel and off-beat concept.
Check out Pragulic and their goal to raise awareness about the homeless situation in Czech Republic. And think about taking a tour with them if you're ever in Prague or Ostrava. The least you are doing is helping to give jobs to the homeless guides.
Tell me what you think about this type of tour in the comments since it is so unique. I really want to know your thoughts on it. Would you take a tour like this?
Music used:
Love Lost by Aerocity
https://soundcloud.com/aerocity
Creative Commons — Attribution 3.0 Unported — CC BY 3.0
https://creativecommons.org/licenses/by/3.0/
Rain & Tears by Neutrin05
https://soundcloud.com/neutrin05/neutrin05-rain-and-tears
Creative Commons — Attribution-ShareAlike 3.0 Unported — CC BY-SA 3.0
https://creativecommons.org/licenses/by-sa/3.0/
---
▶️ DTube
▶️ IPFS