Oregon was the final frontier for me in the lower 48 of the United States. I still have to make it to Alaska and Hawaii to finish visiting all 50 states, but Oregon was my 48th. I wish I could have been there while @nomadicsoul was there since it is her stomping grounds and she knows a lot of amazing places in the area. But the whole reason I decided to go was a last minute decision because my friend, @toddhata was in Portland visiting one of his friends and I was in Seattle working a short-term job. Todd invited me to come down and see him and meet his friend, Julia. It had been a while since I'd gotten out of my little bubble so I decided to take a long weekend and make the drive down.
For one of the days I was there, Julia suggested that we drive into Mt Hood National Forest (aka The Hood) and hike to Bagby Hot Springs where we could soak in the warm spring water. Sounded good to us. It had to be easier than the Utah hikes we did, right? Plus a natural spa? Yas.
We drove about 2 hours from Portland into the mountains. Once we got to the trailhead, we found out it was about a 1.5 mile hike to get to the springs. It was a gradual uphill hike, nothing difficult. The fact that it was raining on and off and on again was the annoying part. But this is the Pacific Northwest and is to be expected.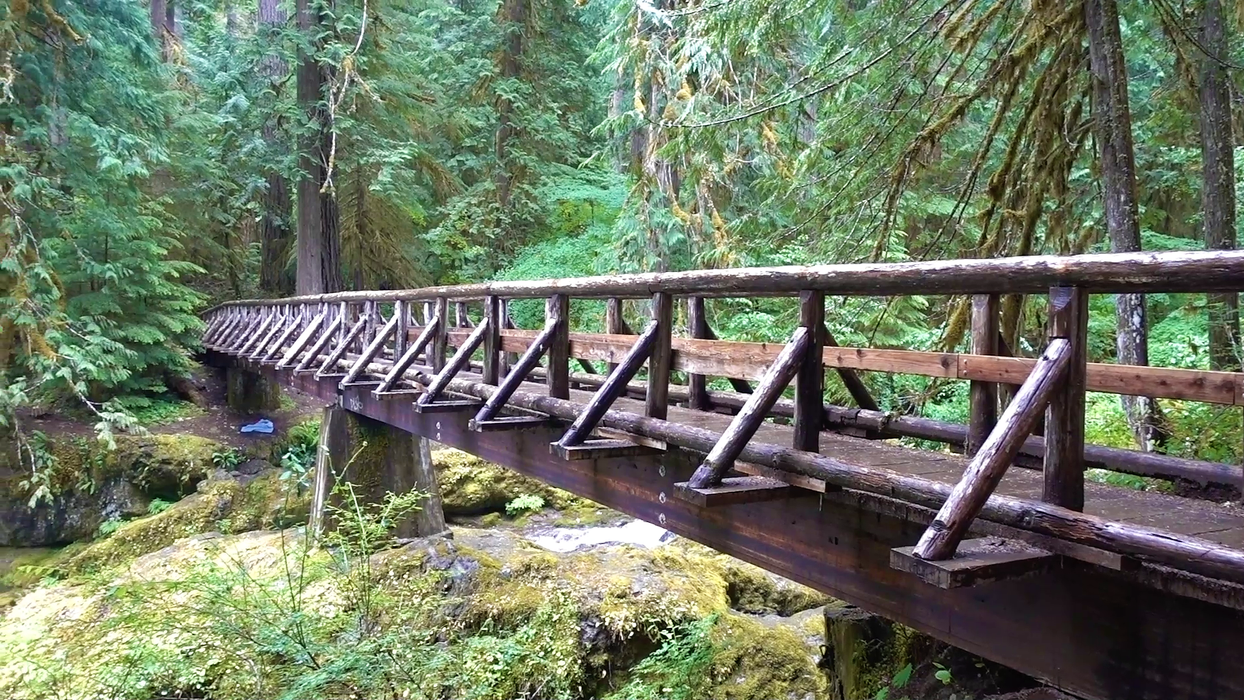 So me, Todd, Julia, and her dog, Bandit, made it to the hot spring which we found out was a bathhouse built in the middle of the forest. There were tubs for single and couples but also larger tubs for small groups. Since this was a Saturday, there was a line to use the tubs. The posted signs say keep your soaking time to 45 minutes if there are people waiting. We ended up waiting about an hour before we got a tub. It would have been sooner if the water going into the tubs wasn't gravity fed. If someone had the valve open next to you, you wouldn't get any water, so the tub at the end stayed almost empty. because everyone else was filling their tubs.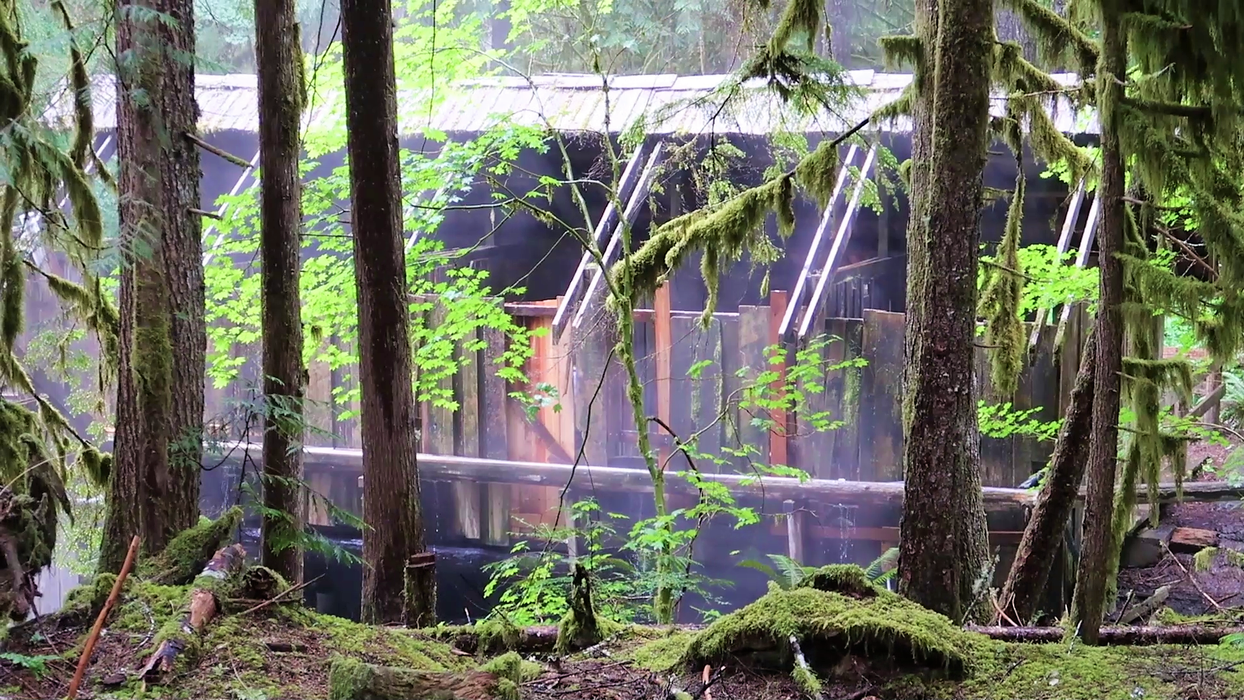 We soaked in the very warm water for our 45 minutes and ended up looking like prunes. But it was such a cool experience to hike to a forest bathhouse and bathe surrounded by nature.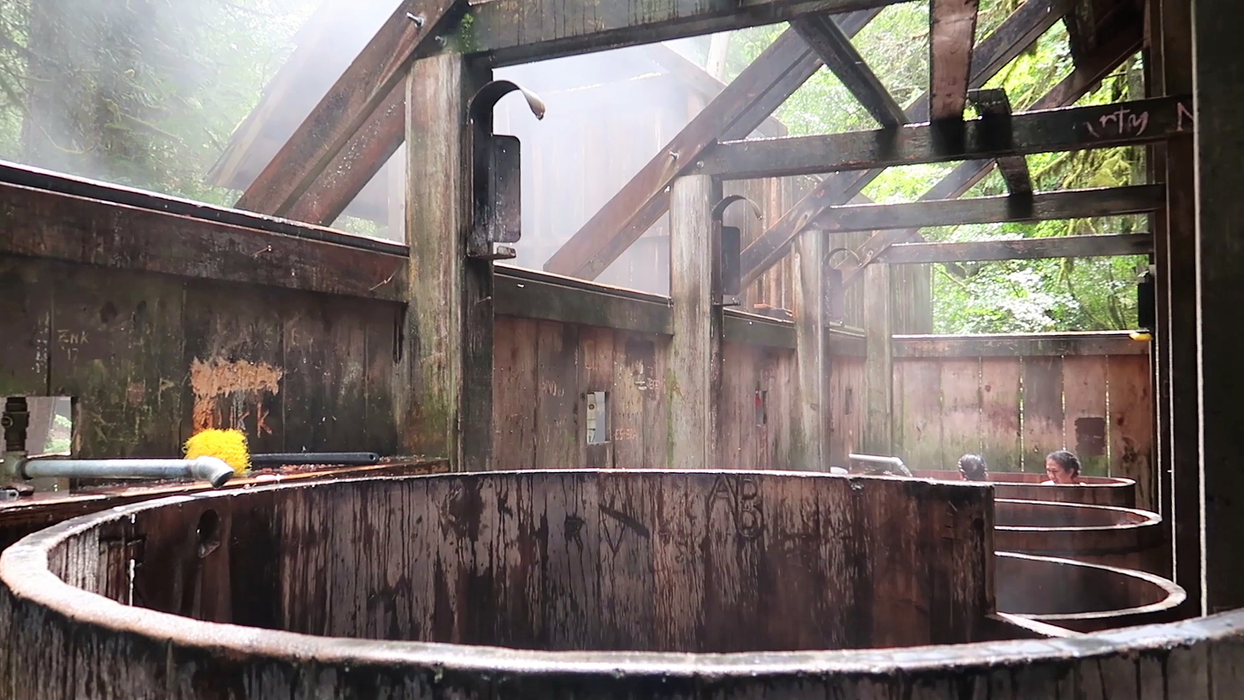 Would you bathe in the forest?
Music used:
Dawn by Sappheiros
https://www.youtube.com/channel/UCxLKyBhC6igFhLEb0gxvQNg
---
▶️ DTube
▶️ IPFS