Temple visiting is the obvious thing to do in Cambodia. Everyone can recognize a photo of Angkor Wat as it is one of the most impressive ancient ruin sites on the planet and is by far the most visited site in the country of Cambodia. However, not everyone knows that there are dozens, if not hundreds, of other temple sites in the same area as Angkor Wat.
Siem Reap is the city closest to most of these temples so it is the natural starting off point for them. My twin brother, Joe, and I set off early in the morning to visit some of the lesser known temple sites before joining the large throng of tourists to do the most attractive temples. We decided to see the Roluos Group which includes Bakong, Preah Koh, and Lolei temples. We first went to the center where everyone has to purchase passes to enter all the temple sites. A 3 day pass is 40 USD.
I recommend booking transportation through your hotel/hostel for trusted drivers, otherwise you will most likely be overcharged or even taken to places you don't want to go. We got a tuktuk driver through the hostel we stayed in and he was great. He even reminded us to hold our belongings close so that people wouldn't swipe them from us.
After getting our passes, our driver took us east of town to the Roluos Group, starting with the Bakong temple. Bakong looks something like a tiered pyramid with the pagoda protruding tall from the center. It is also surrounded by a moat. It is really cool to explore the ruins of this place. It is like something straight out of Indiana Jones.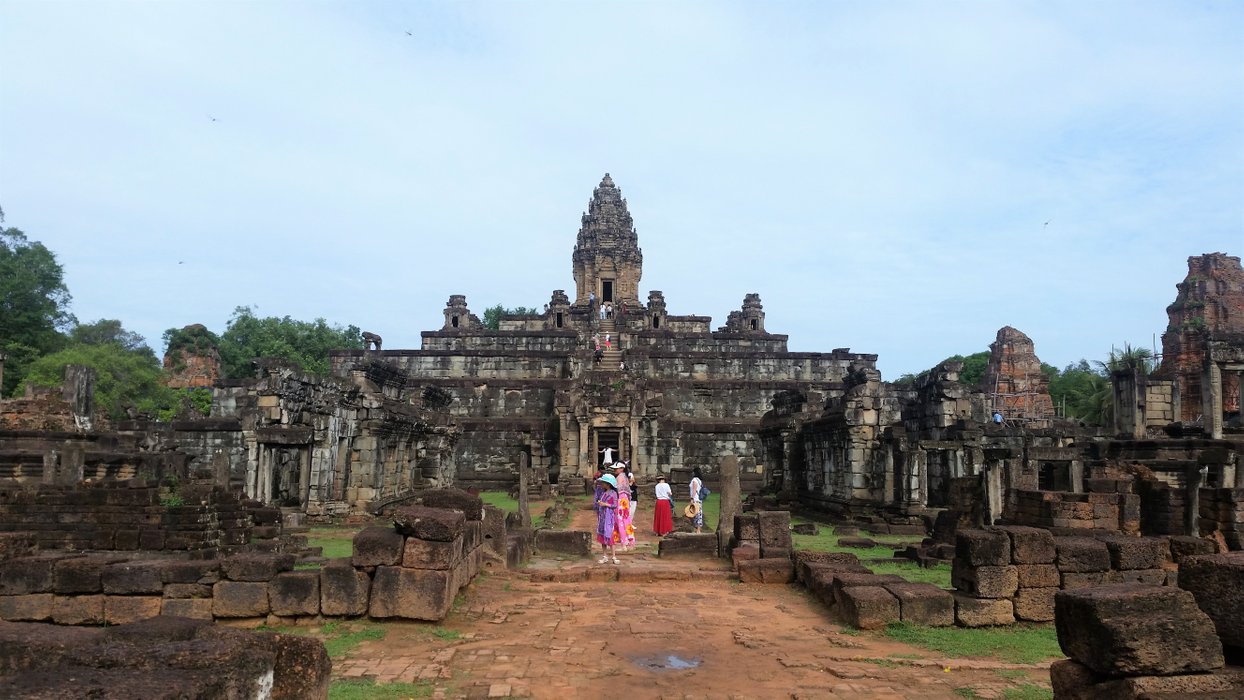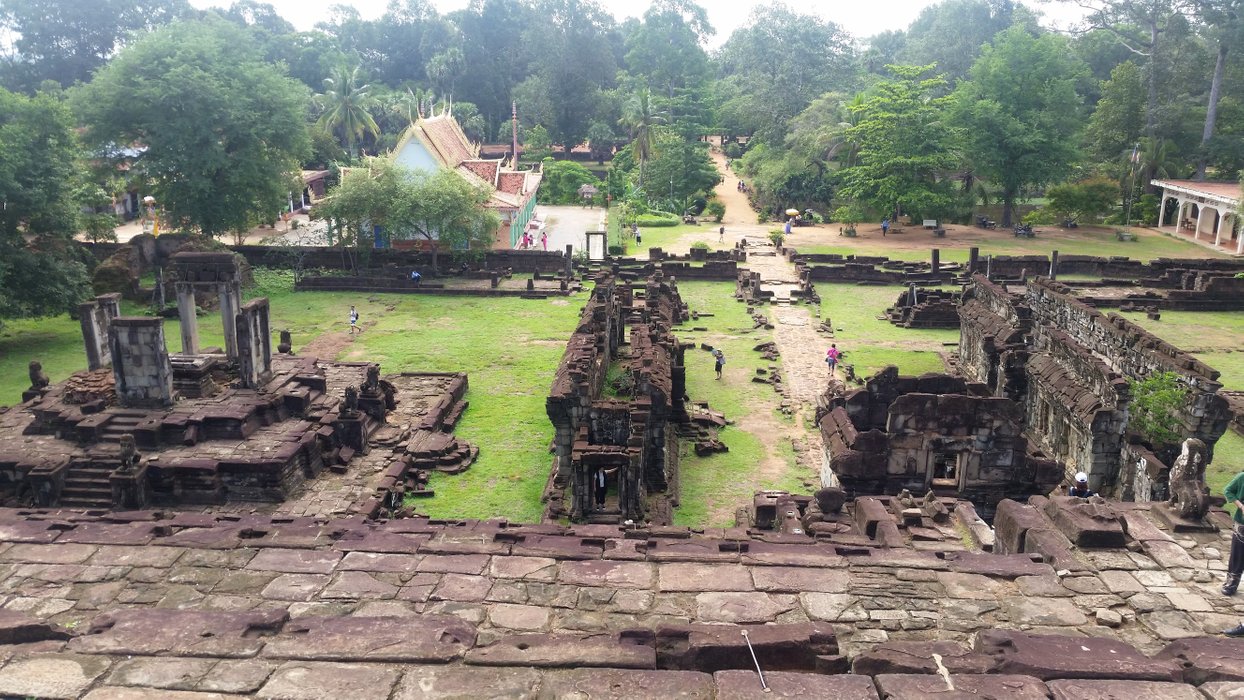 Bakong
Very near to Bakong is Preah Koh. This site is made up of 6 pagodas all on one platform. They are all made of brick, which you don't see much of with Khmer temples, so that was something different.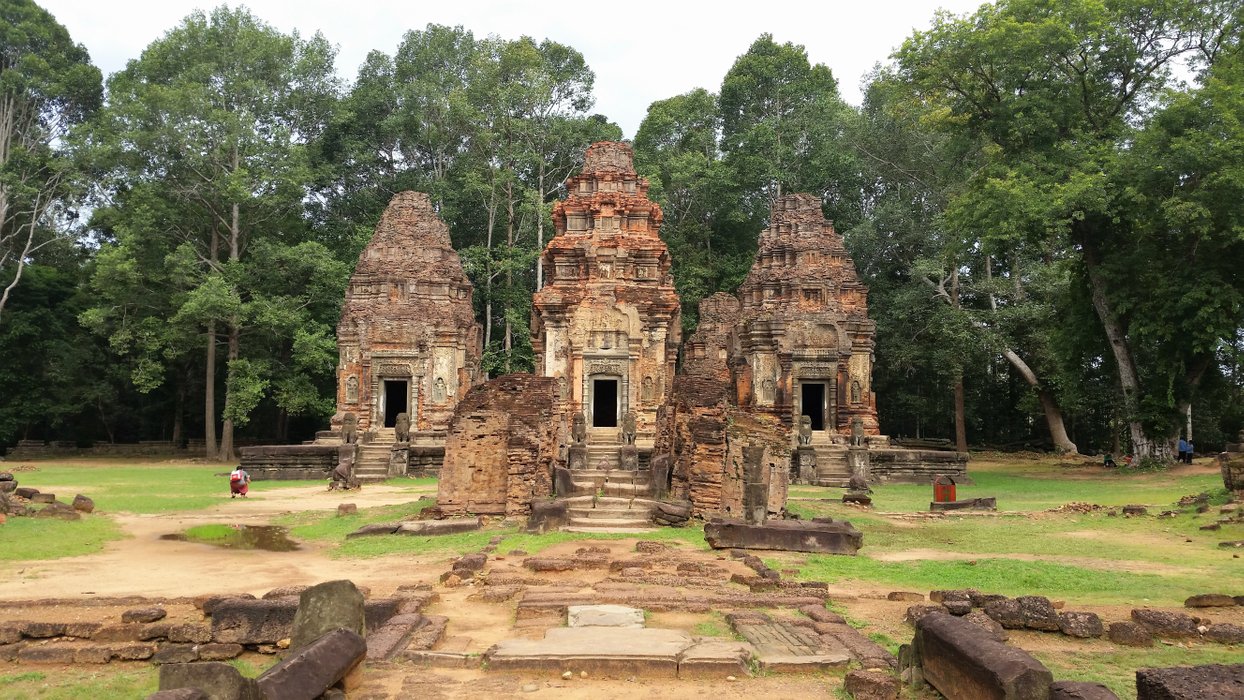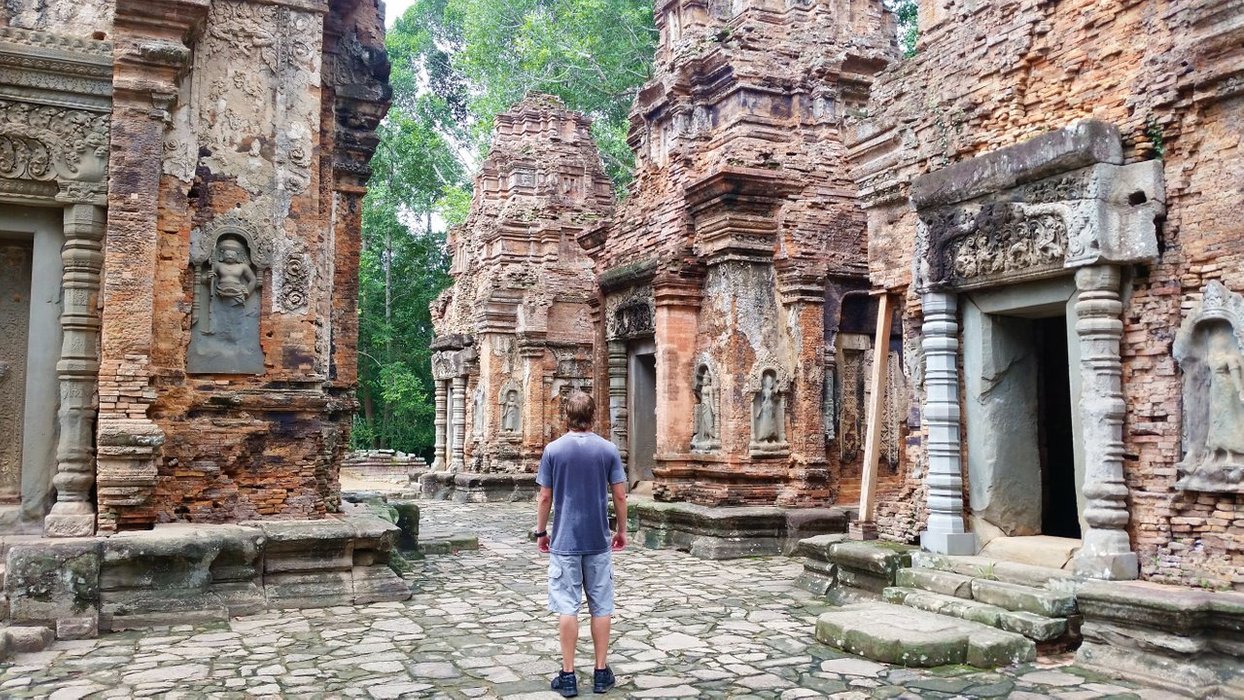 Preah Koh
Only a couple kilometers away was the final site in the Roluos Group, called Lolei. This site was under construction when we went and it didn't seem that there was a while lot new to see after the first 2 sites we went to. The towers were covered in scaffolding and we couldn't get up close to them so it wasn't really worth seeing in my opinion. But, we did get to see a school being built right next to the old temple towers. We talked to a monk there and said hello to the kids that were helping to build the school and dormitories that they would learn in.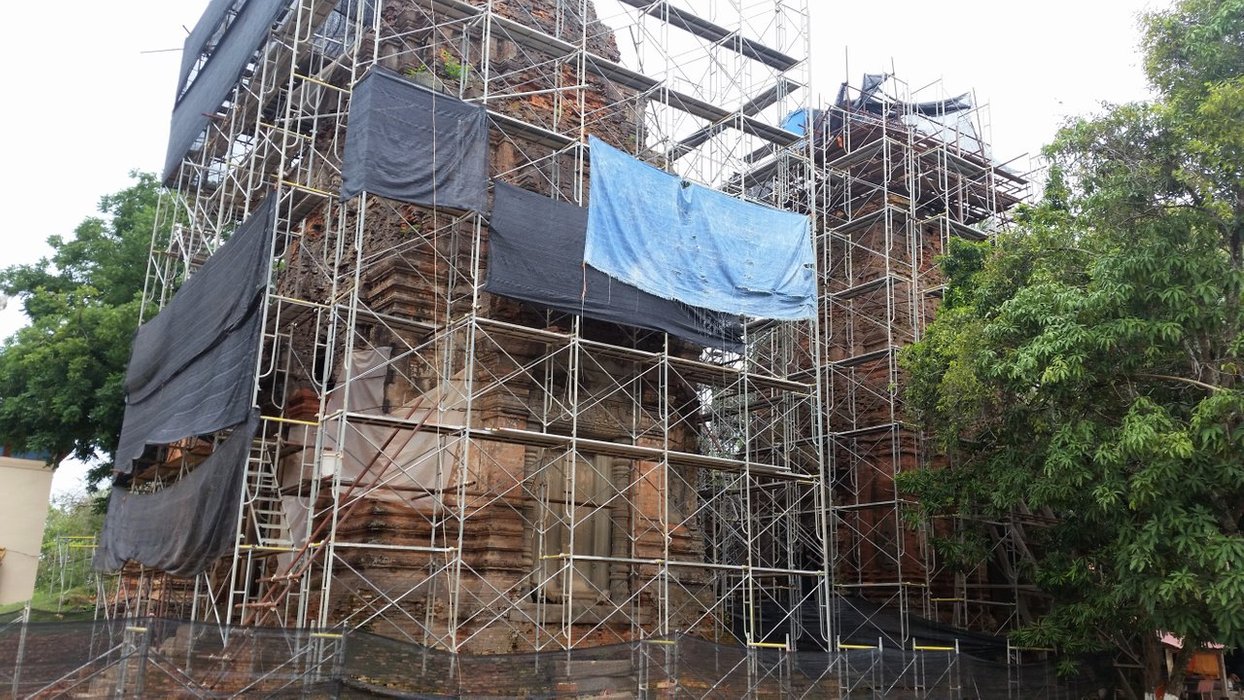 Lolei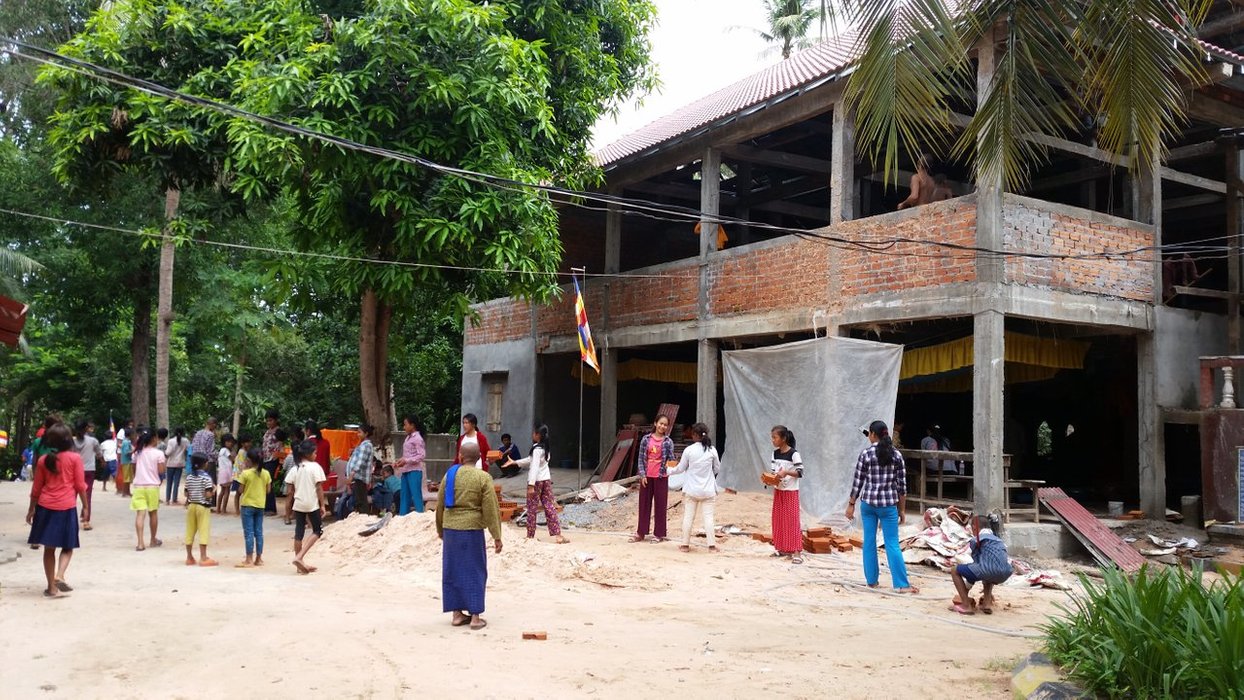 The school being built
All these temples were built around the late 9th century and have been or are still being restored. By the time we saw all 3 temple sites in the group, it was getting to the hottest part of the day so we were glad to go back to the hostel to rest and cool off. It also started downpouring right after we got back too.
The Roluos Group is a good warm-up to the Khmer temples around Siem Reap. I wouldn't recommend seeing them after you've seen Angkor Wat, Angkor Thom, and Ta Prohm since they will not measure up in size and beauty. But if you have more than one day to explore around Siem Reap, save the best for last and go to the less visited sites first.
Here is a Youtube video I put together of the Roluos Group temples. It gives a much better visual and feel to what these temple are really like.
Stay tuned for my next post which will include the most popular Angkor temples around Siem Reap, including Angkor Wat.
Have you seen any of the Angkor temples?