While I was in southern California visiting my friend, Todd, I wanted to meet up with another friend of mine, Karina, to do an adventure. I found a deal on Groupon for a discount on paddleboard rentals so I asked my friends if they would want to do that. Surprisingly, none of them had ever done it but were willing to give it a go.
I love to go with my friends to do something they've never tried. Getting people out of their comfort zones is something I enjoy doing, plus encouraging them and helping them along the way if they need it. It's how people grow. It's how people conquer their fears*. Adventures are my favorite way to do that. So let's go paddleboarding!
When we met up for lunch, I found out that Karina brought a couple of her friends along. I was surprised to see that it was Eric and Allison from the Youtube channel The Endless Adventure. Some of you who follow travel vloggers on Youtube may have heard of them. So our group consisted entirely of travel Youtubers. Karina also has a channel called Karina's World. Todd also has his channel called Todd Hata. Thanks to him for the great drone footage.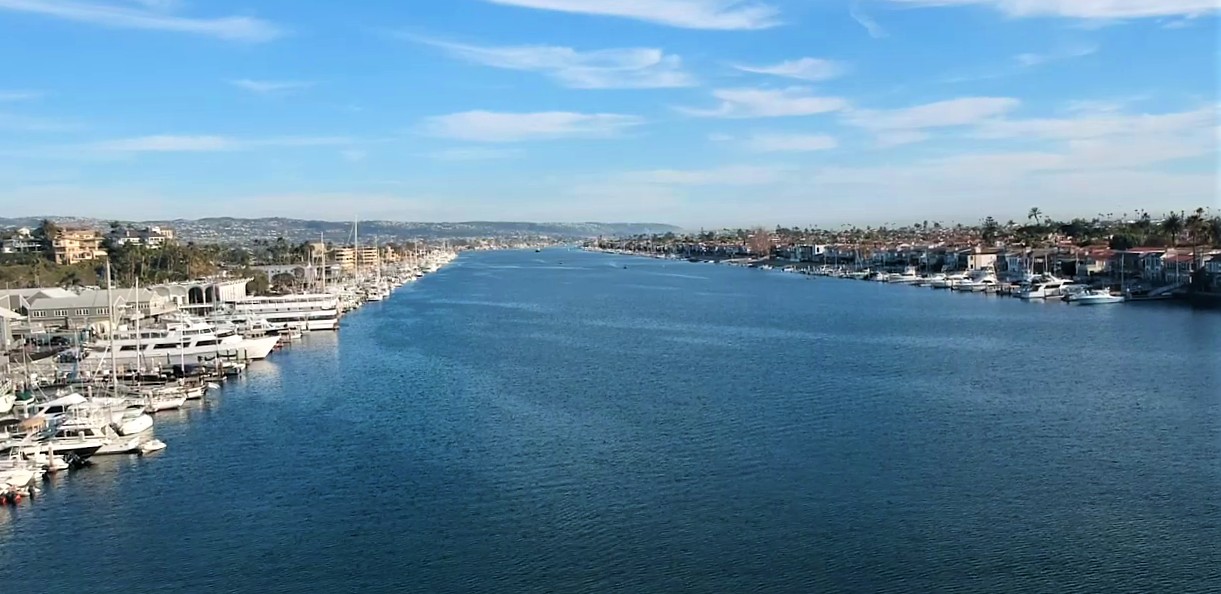 Newport Harbor. Photo from Todd's drone
So our little group of travel Youtubers headed to the city of Newport Beach on the south side of Los Angeles. Newport Harbor is where we rented our paddleboards. Again, none except for me had ever gone paddleboarding so we all took it easy at first to get the feel for it.
It was easier than most of them expected so they were all standing up and moving about in no time. The wind and outgoing tide were both factors in where we went. We tried to paddle against the wind but it was much easier with the wind at our back. If we stood still we got pushed downwind and had to paddle back to where we were.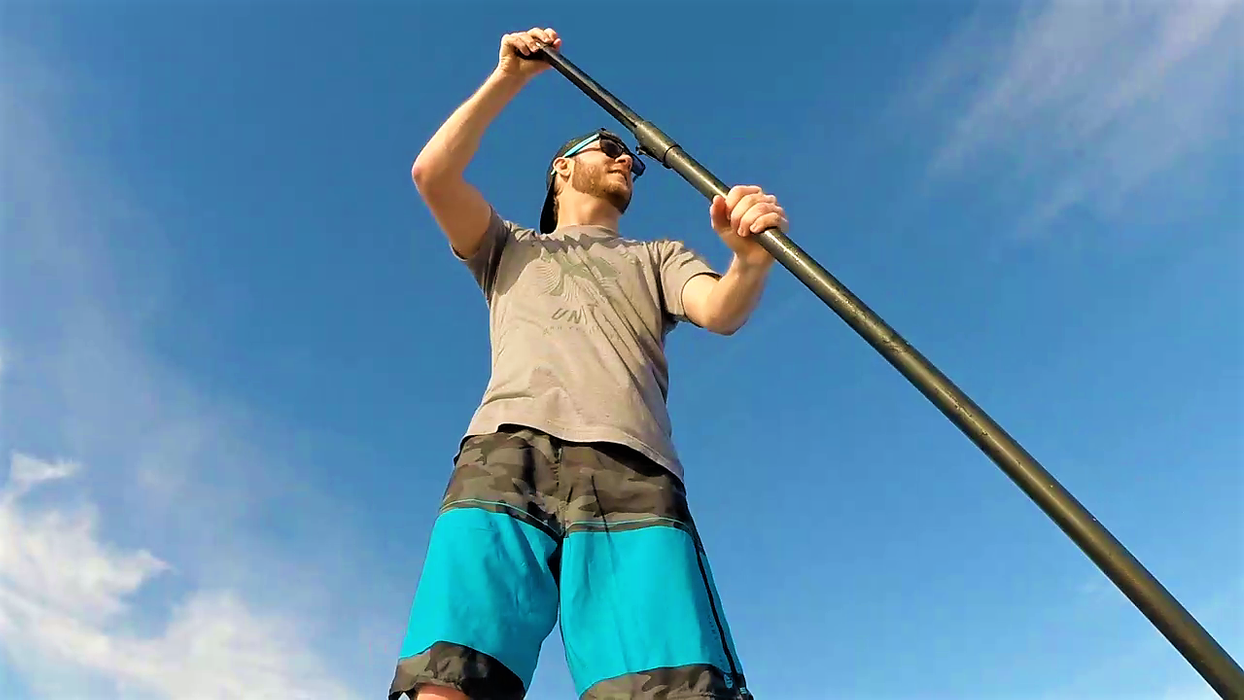 We spent about an hour and a half on the boards and the sunset was approaching. They all turned their boards in with no incidents the whole time. But me? I wanted a little more action. For the video, of course. Far be it from me to make a boring video, haha.
Anyway, so I felt that I had to spice up the evening a bit so I imitated a fall off my paddleboard and into the drink. Now, the Pacific waters in California are never known to be warm. This day was not an exception. The water was frigid. But somehow refreshing at the same time.
I walked into the office where the others were and they were all like, "You fell in?" and "Was it cold?" and all that.
Thanks for taking the time to watch and read. Follow me for more travel adventures.
Have you ever gone paddleboarding? Let me know where in the comments.
Music: Set Me Free by N3wport
https://soundcloud.com/n3wp0rt
---
▶️ DTube
▶️ IPFS